Top 12 Things To Do in Melbourne, FL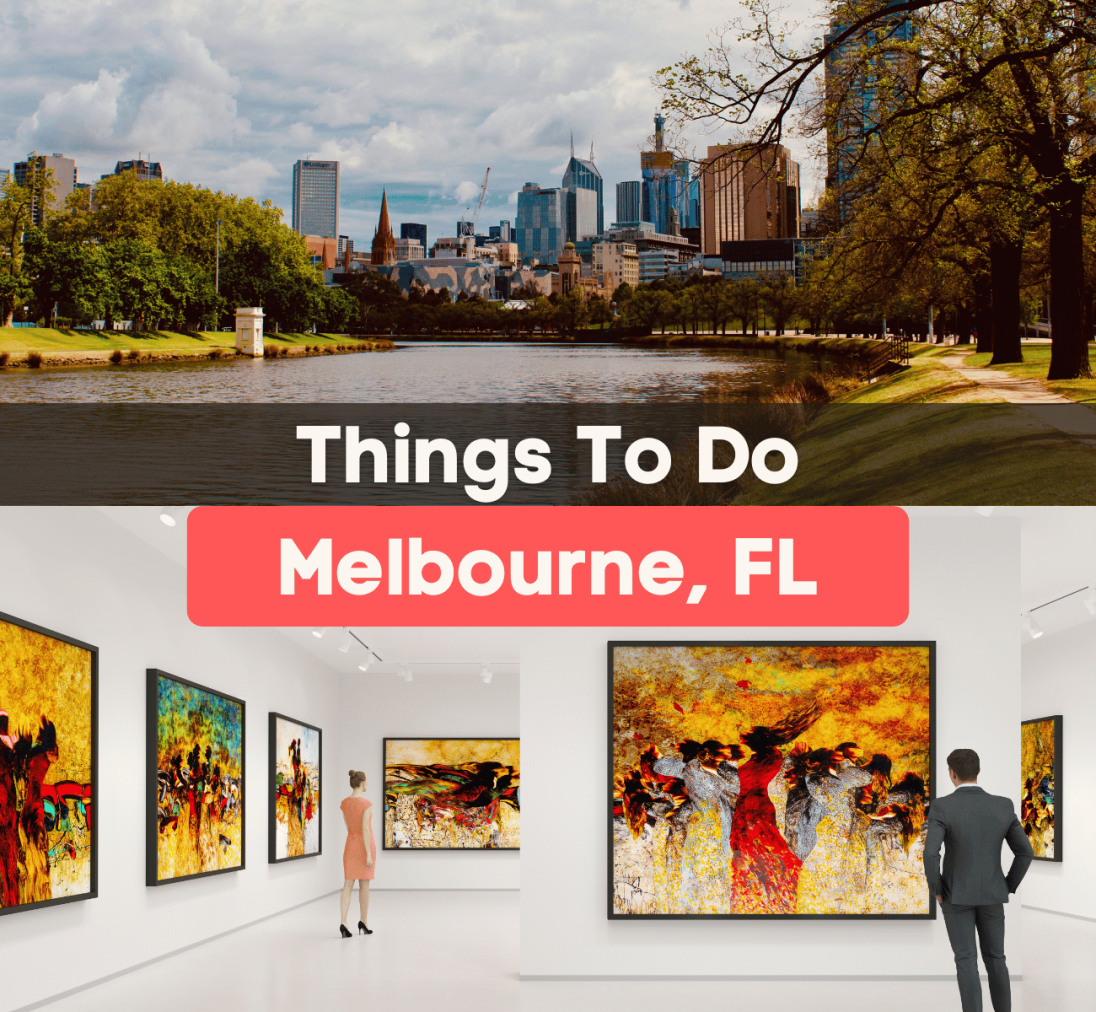 Top Things To Do in Melbourne, FL
Are you planning to visit or move to Melbourne and want to know the best things to do there? Read below to find out the top things to do in Melbourne! 
Melbourne is a Florida city located on the eastern side and just southeast of Orlando. With a population of 80,000 residents and over a million visitors each year, this charming area is a great place to live or take a trip to! 
Known for its beaches, tropical parks and gardens, art district, historic homes, places to snorkel and spot manatees, and much more, this is a top tourism area as well as a high-in-demand living location.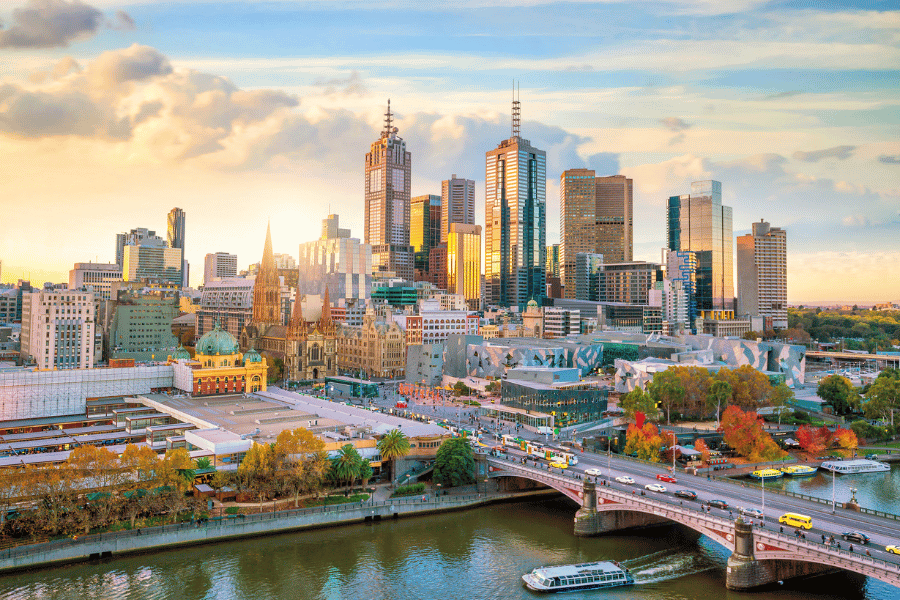 Originally known as Crane Creek, the name was changed to Melbourne in honor of one of the former residents and the first postmaster of the city. Known for being very close to the Kennedy Space Center, this is a diverse area with people all looking for different aspects that the city provides. 
If you are unfamiliar with this beautiful sun-soaked town in Florida and all of the attractions and things to do it offers, this article is for you! Read below to find out about the top twelve things you should do and see in Melbourne, FL, no matter who you are with or what you want to do! 
Check out these top things to do in Melbourne! 
This historic and vibrant arts district is located on the east side of the mainland bordering the Indian river in the middle of town. Here, you will find an eclectic mix of art galleries, restaurants, shops, and a community event or show of some shape or form occurring throughout most of the year. Bringing individuals from all walks of life together to appreciate art, this is a beautiful and inspiring area to visit. 
Although you can find multiple things to do here by just walking the streets, there are also specific attractions that people also come for. Unfortunately, the famous Foosaner Art Museum, which used to be a popular spot located within the district, has now closed down. But without the museum, there are still many things to do!
With walls boasting large murals and the streets full of tourists and locals alike enjoying live music outside of restaurants and just the vibe of the area, this is a great place to visit for the day or even just a few short hours. If you want to spend the day here or need something to do on a rainy day, there are also lots of art classes you can partake in, or move your body at a yoga or dance class! 
Check out a list of some of the things to see and do in the art district below! 
Local Favorites:
Located in the heart of Florida Tech's campus, this 15-acre botanical garden is a must-visit during your stay. You will often see students, couples, and friends enjoying an array of diverse flora and fauna covered in the shade by large palm trees and wooden arches. 
A great area to take a walk on the many trails, relax on one of the garden benches or in a field, study while being emersed in nature, or watch wild animals such as birds, bees, and other critters. Accompanied by the sound of the small stream, you get a true sense of peace and quiet here with a touch of serenity.
Come enjoy the diverse species of plants and wild animals, take photos with stunning backgrounds, or just enjoy this spot dedicated to preserving nature.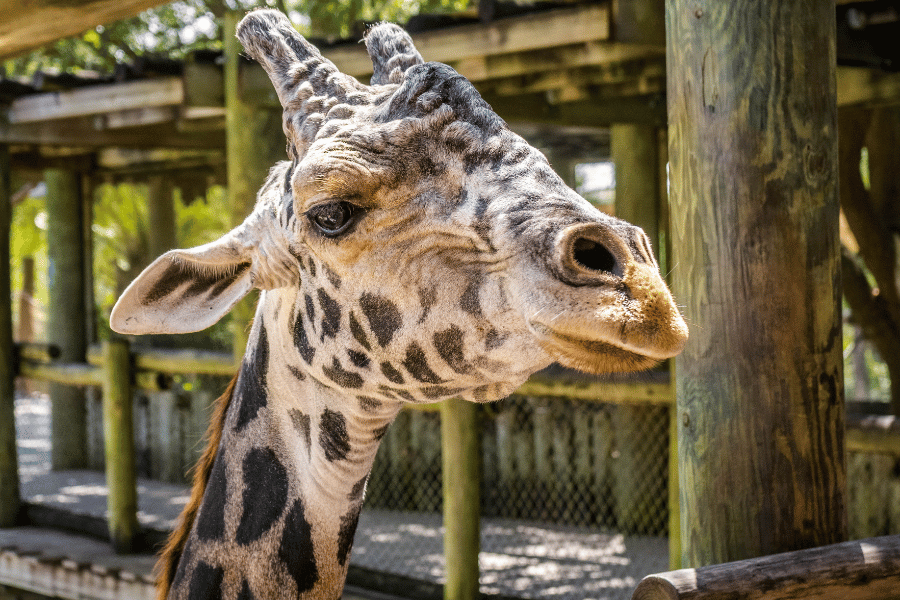 This zoo is not like any other! Spanning 75 acres, this non-profit facility is home to more than 900 animals from all over the world. Enjoy these creatures and exhibits in unique ways, such as feeding the giraffes or lorikeets, zoo chats, taking a ride on the train, or the famous kayaking safari! 
One of the best adventures you can partake in at this zoo is having the opportunity to kayak down a river safari. The Brevard Zoo is the only zoo in the country to offer this experience where you might get up close to giraffes, lemur, ostrich, zebra, impala, rhinos, storks, and klipspringers all from your own kayak. 
Children under three years of age get in for free! So bring your entire family and enjoy this fun animal-full activity. 
This large park is located in the northern part of town and is a top location for anyone looking to enjoy some greenery, recreational activities, camping with the whole family and friends, or just the outdoors in general. Spanning 391 acres, this park has two swimming lakes, a disc golf course, horseshoe pits, volleyball courts, an archery area, a playground, soccer fields, exercise trails, a dog park, horse trails, and an equestrian area. 
If you are looking to join the community and come to an exciting event, there are also many that occur in this park year-round at the amphitheater and other spots. Or, if you are celebrating something yourself or just want to get a large group of people together, you can reserve one of the many shelters around the park as well. 
A fantastic and clean park, this is the best spot to spend some time with excitement all around.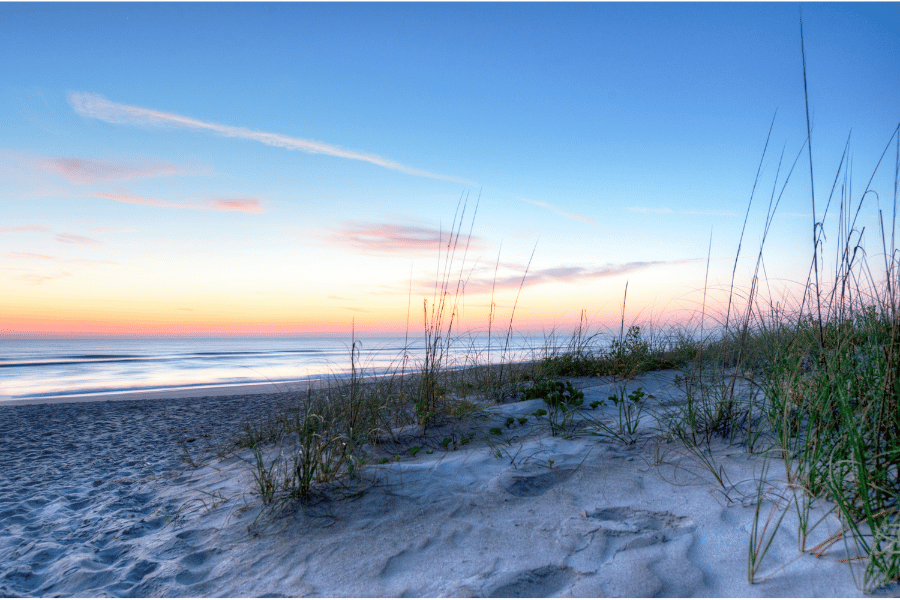 This beach is located on a small island strip to the east side of Melbourne between the Indian River and the Atlantic Ocean. Still part of town, this is a wonderful area to catch some rays while enjoying beach activities. 
Considered one of the best beaches for families, this sandy oasis also has food trucks, a playground, volleyball courts, lifeguards, and clean beaches and water. A wonderful way to escape for the day and get some much-needed peace and quiet. 
The actual park that encapsulates 12.39 acres of this beach is named Howard E. Futch Memorial Park, with large pavilions, picnic tables, grills, public restrooms and showers, and of course, beautiful beach access plus all other amenities. Close to restaurants, shops, and markets, you could easily spend a whole day on the island before returning back to the mainland. 
Catch a ride across the water and come enjoy this serene part of Melbourne!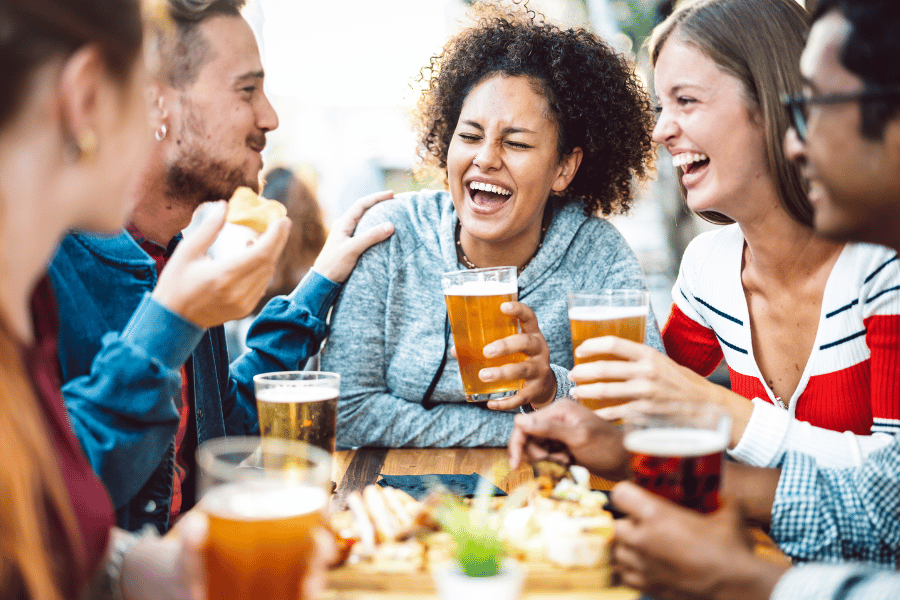 This tropical downtown area is like non-other, starting with its large archway welcoming you to the area to colorful art sprinkled all over the streets, wonderful mouthwatering eateries and bars, charming boutiques, warm and welcoming cafes, and experiences you can't get anywhere else. 
With walkable roads and everything you could want nearby, you can easily spend an entire day enjoying this quaint area with big excitement. Close to the water and relaxing parks nearby, this is the place to be. Check out some of the local favorites to visit in the downtown area below! 
This large contemporary arts center is located just north of Wickham park in Melbourne, showcasing large glass windows paired with warm wooden tones. Inside, there are two theatres, with the main theatre that can hold up to 2,016 people as well as a small black box theatre for smaller audiences. 
Since opening its doors in 1988, this theatre has brought the community a multitude of diverse artists and shows. From singers to musicals and live productions to events, there is always something to see and do at the Maxwell C. King Center. 
If you are visiting Melbourne, make sure to check out what artist or event is happening here during your stay!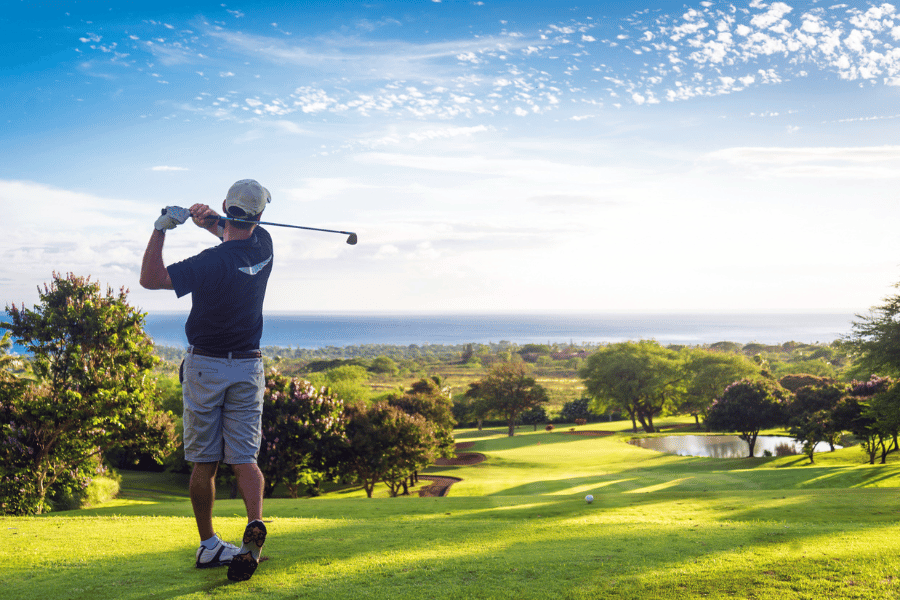 This gleaming golf course has everything you could ever need. With palm trees covering the greens and sunshine all around, this is the spot to be if you enjoy a good round of golf. 
Crane Creek Reserve is a basic "no frills" golf course along with a driving range and charming cafe serving breakfast and lunch. A great place to brush up on your game, catch up with friends, and spend some time outdoors. 
Make sure to reserve your tee time and enjoy the greens. 
This famous viewpoint of Crane Creek, right between Manatee park and Bean park near the downtown area, is a tourist hotspot for spying manatees in the water! 
After enjoying a day out shopping or eating a wonderful lunch in Downtown Melbourne, take a stroll down to Crane Creek Promenade to spot wild manatees, birds, and other animals, or enjoy the sunset over the water for a quiet and serene moment. Benches are placed along the walkway for a wonderful place to enjoy some food or drinks or just sit down and catch up with a friend and enjoy the view. 
Located near the arts district off of Eau Gallie Blv, this historic landmark and museum was once the home to James Wadsworth Rossetter. Now, the home is still standing just as it was in 1859, but it was restored in 1908. 
Come visit this historically built home and learn its history, stroll through the beautiful gardens, or attend the many events and weddings that are held here. A little piece of Melbourne history, this house is a time capsule of the past. 
If you want to join one of the tours, make sure to sign up for a time slot on Wed, Thurs, Fri, or Saturday from 10 am-2 pm! 
Looking to enjoy a baseball game? The USSSA Space Coast Stadium is a 13-diamond multi-sports facility where premier high school and college spring training occurs, many league games, and youth sporting events, and was the home stadium to the Brevard County Manatees from 1994-2016. 
A great way to spend a cool evening with the smell of popcorn and hotdogs all-around and the excitement of multiple games and teams competing. Check the schedule to see what games or events are happening during your time in Melbourne! 
Looking for some excitement for the whole family? Andretti Thrill Park is a large amusement park with go-karts, bumper boats, a ropes course, an arcade, laser tag, a mini-golf, a climbing wall, batting cages, and a rideable train that goes through the entire park. 
Proven to be fun for all ages, this is a top-rated spot for some excitement and challenges. The purchase of a wristband grants you access to almost every attraction for a  guaranteed great time. A great option for large groups or parties as well with different package options. Come experience the thrill for yourself! 
Top Things To Do in Melbourne, FL- Final Thoughts 
Melbourne, FL, is a charming, sunny, tropical, and artsy town in central Florida, offering lots of fun and exciting things to do. If you are looking to plan a trip or move to Melbourne, you should definitely try one of these top twelve things listed above! 
Whether you want a relaxing vacation with good food and beautiful beaches or looking to be inspired by live performances or art galleries, this is a great place to be. Want to make this oasis your permanent home? 
If you or anyone you may know is looking to move to Melbourne, make sure to contact us here so that we can connect you with one of our Realty Specialists who can help you find your next dream home in this wonderful town. 
For more information about moving, the best places to live, and things to do, make sure to refer to our other local area guides below! 

Find your new home
Search real estate and homes for sale