9 Things to Know BEFORE Moving to Fort Lauderdale, FL
Living in Fort Lauderdale, FL 
Are you moving to Fort Lauderdale, FL? Here are 9 things to know about living in Fort Lauderdale, Florida!
Are you considering a move to Fort Lauderdale, Florida? Found along Florida's southeastern coast lies the beautiful city of Fort Lauderdale. Nicknamed "The Venice of Florida" due to its intricate and extensive canal system, find canals and waterways that connect to the Intracoastal throughout the city. A true boaters paradise, Fort Lauderdale is known for its picturesque beaches, fantastic food, and prized art and cultural scene. Due to a booming economy and affordable housing, the city is experiencing an influx of people moving to the area and the state of Florida in general.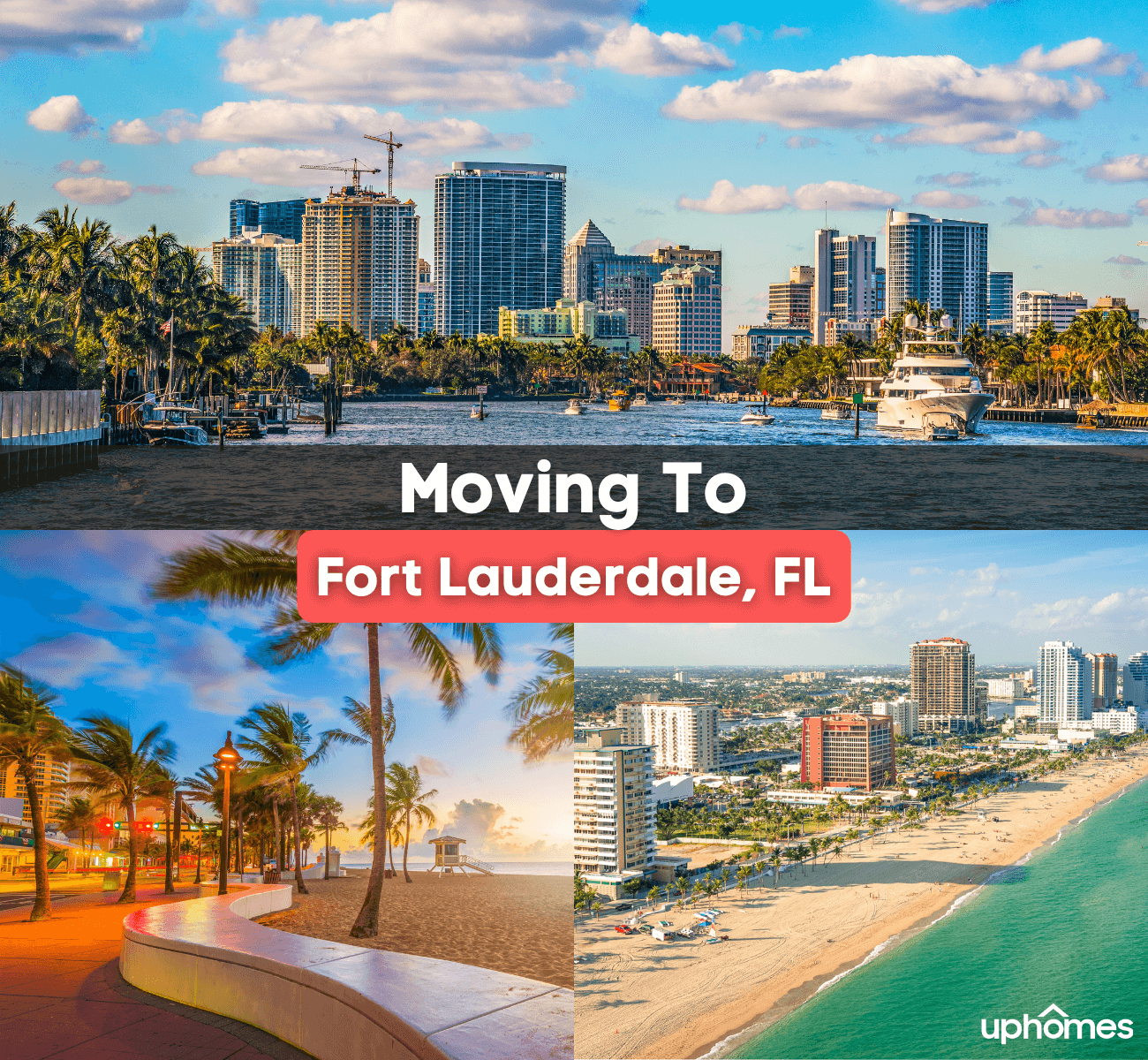 The city is even home to multiple celebrities including actors Catherine Hickland and David Winters. If you are looking for a quiet and more relaxing place to call home, then Fort Lauderdale may be just the place for you. In this moving guide find out all that you need to know about moving to Fort Lauderdale, Florida, and learn why it is such a great place to live in Florida. 
Without further ado, here are the 9 Things to Know BEFORE Moving to Fort Lauderdale, Florida!
South Florida low cost of living. 
While the city may have a cost of living that is 16% higher than the national average and may be considered the seventh most expensive city in the state of Florida, Fort Lauderdale is actually no more expensive than other south Florida cities. While the cost of living can get a little high in certain areas, Fort Lauderdale is actually 4.2% less expensive than living in Miami. Not to mention, housing costs are 4.8% less expensive than living in Miami. Although housing costs are definitely on the pricey side, it is still possible to find neighborhoods and houses to meet your budget. Before buying a home, it is first important to consider how much you are willing to spend.
On the other hand, with no state income tax in Florida, living here is not that expensive overall considering how nice of an area it is. For example, If you are making an average annual income of $80,000 then expect to live very comfortably. With fantastic health care systems that cost about 2% less than other cities in South Florida and the cost of food averaging at about $39 per day per person, as long as you track your spending and budget out your money, living in Fort Lauderdale can be affordable.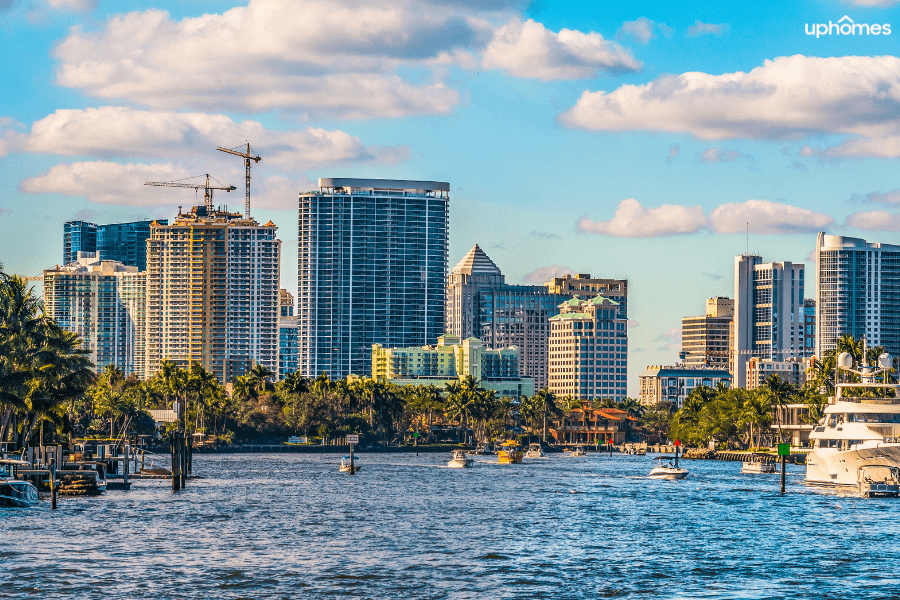 It is an active community.
Do you love working out and eating healthy? Then you are in luck! The residents in Fort Lauderdale are known to live an active and healthy lifestyle. Since a healthy lifestyle is associated with successful aging, now is the time to get active.
With tons of parks and recreational activities available, spending the day outdoors in the nice weather is a great motivational tool to keep residents moving. No matter how you love to work out, the city encourages everyone to get outside. Choose to go for a swim, jog, run, hike, walk the dog, skateboard, kayak, paddleboard, inline skate, or ride your bike.
Living in Fort Lauderdale is the perfect place to try something new. There are even a variety of gyms to check out for all types of fitness levels including a CrossFit gym and an OrangeTheory. Plus, with notoriously friendly neighbors, easily find a workout buddy in the community to help keep track of your progress.
Check out some of these local parks and recreation centers in Fort Lauderdale:
Fort Lauderdale is family-friendly
If you are moving with your family then look no further. While Fort Lauderdale may have an older demographic with lots of retirees, families are also finding their place in the city. Located near the waterfront and with many activities that both parents and children will enjoy, more and more families are deciding to settle down in the area. A relatively safe place to live, find your fair share of family-friendly neighborhoods and homes as well as a highly ranked public school system. Full of museums, historical sites, art galleries, libraries, and many popular attractions, your kids will love their new home just as much as you.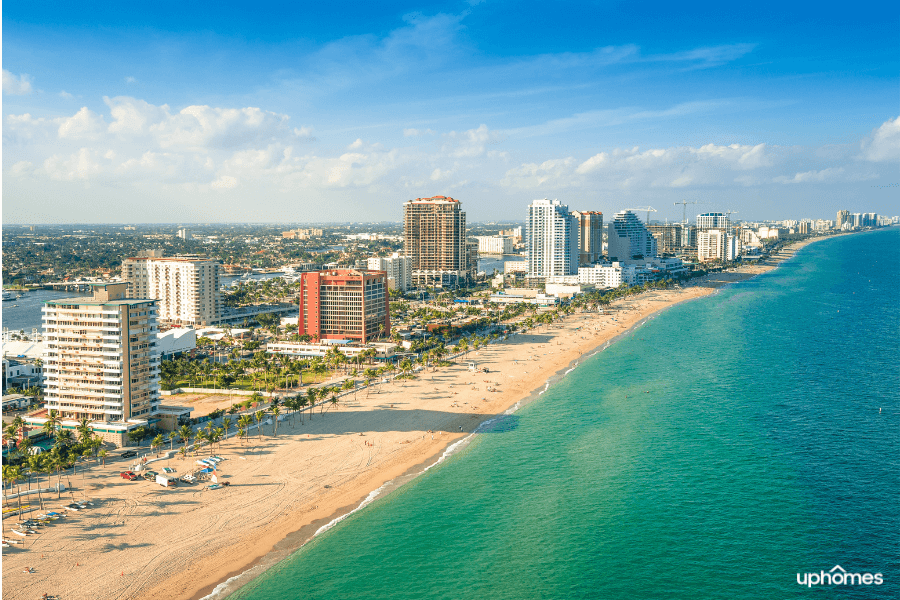 Great centralized location
Located only 25 miles north of Miami, Fort Lauderdale is the largest city in Broward County in southeastern Florida. Sitting directly on the coast of the Atlantic Ocean, Fort Lauderdale is home to Port Everglades which is a major seaport from which multiple cruise lines depart. Royal Caribbean, Carnival Cruises, Holland America, and Princess Cruise Lines are some of the many cruise lines that leave from Fort Lauderdale. Also a part of the Intracoastal Waterway, the city has over 500 miles of waterways that can be traveled by boat. Follow the Intracoastal to Texas or Massachusetts.
Only about a one-hour drive to Palm Beach, a two-hour drive to Naples, a three-hour drive to Orlando, and a four-hour drive to Key West, living in Fort Lauderdale means that it is easy to travel to and from nearby cities. Take a day trip to Disney World or Universal Orlando. The Fort Lauderdale - Hollywood International Airport is also one of the three airports that serve the Miami metropolitan area. Providing more domestic flights and lower-cost airlines, this airport is a huge convenience to residents.
The picturesque beaches.
Stretching for 23 miles just outside of the city lies some of the most beautiful beaches in southeastern Florida. White fine sand and stunning blue water are what attract residents and tourists alike to the area. Whether you want to swim, snorkel, look for shells, jet ski, or layout in the sun, the beaches in Fort Lauderdale are worth the visit. The cities main beach is called Blue Wave in Fort Lauderdale Beach which stretches for up to four miles on the coastline. With shallow and calm waters, Blue Wave is the safest and most kid-friendly beach in town. Be prepared to spot some dolphins and make sure to stick around for some gorgeous sunset views. Or if you are looking for some adventure, learn how to deep dive with SeaExperience to get up close and personal to a shark! 
Make sure to check out these local favorite beaches in the Fort Lauderdale area: 
Amazing employment opportunities.
Are you moving and actively looking for a job? With a rise in employment opportunities in Fort Lauderdale, you will not be looking for long. In fact, the job market has seen a 1.9% increase over the past year in the area. Over the next ten years, experts are predicting a 37.9% increase in job growth which is 4.4% more than the United States average. With a low unemployment rate, finding a job is super easy and will offset any higher costs of living. With the tourism industry spearheading the local economy, find a job that will appeal to your interests and qualifications. The top employers with headquarters in the area include companies such as AutoNation, Citrix Systems, SmartWater CSI, SFN Group, and Broward County Public Schools.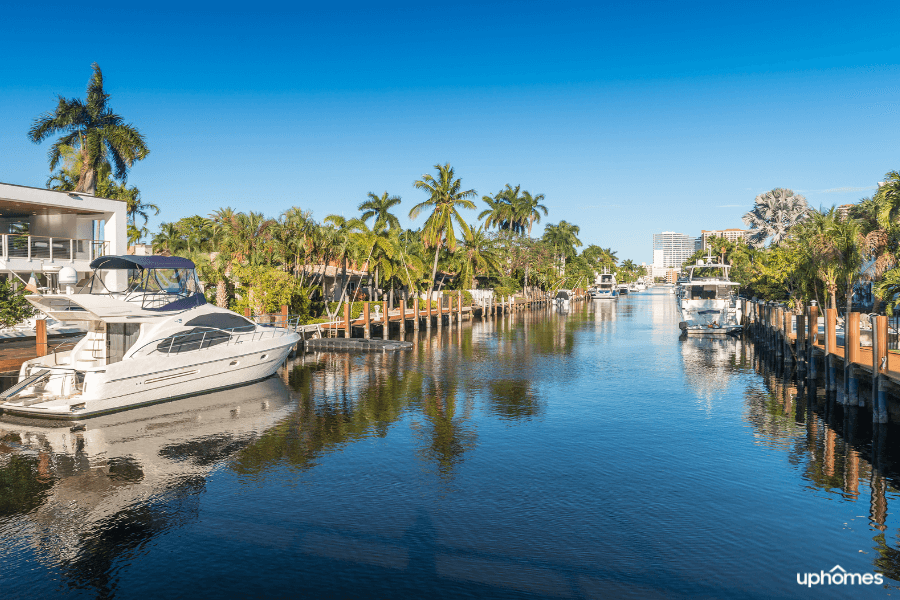 The fabulous warm weather.
The amazing weather is one of the many driving factors for people moving to the area. Known to have a tropical climate, expect long, hot, wet, and humid summers alongside short, clear, windy, and cloudy winters. With moderate levels of precipitation, experience up to 134 days of rain in a year. When it does rain, the rainy season lasts from May to October with the rainiest month being September. On the bright side, you can leave your snow shovel behind. For those moving from cold climates, Fort Lauderdale never gets snow. With average temperatures ranging from 61 degrees to 89 degrees, never have to deal with super cold winters again.
A superb dining scene.
Famous for its classic Floridian seafood dishes and mixture of international cuisine, dine on some of the best flavors and dishes that south Florida has to offer. Enjoy fish tacos, grouper, scallops, and fresh-caught lobster and crab. Thanks to many new restaurants popping up all over the city have your choice of fusion eateries, trendy cafes, steak houses, and casual taverns. Have your fair share of traditional Cuban and Mexican food blended with American fare. Plus with more and more vegan and vegetarian dining options being added to menus, the food in Fort Lauderdale will appeal to any palate.
When dining out check out some of these local favorite restaurants in Fort Lauderdale:

Celebrate art and culture.
Prized for its art and cultural scene, Fort Lauderdale has an art scene equivalent to Miami. From art walks to events featuring live music and local crafts, residents love to celebrate the local artists in the city. Flagler Village in Fort Lauderdale is the main art district located north of Las Olas Boulevard. Once an industrial warehouse, Flager Village now acts as the home to multiple art galleries. The MASS District which stands for the Music and Arts South of Sunrise, and the FAT Village Arts District which stands for Flagler Arts and Technology, are found in Flagler Village. Walk around and buy handmade jewelry, clothing, fine art, and sculptures. The NSU Art Museum Fort Lauderdale, Broward Center for the Performing Arts, local craft breweries, music venues, and small boutiques also call this art district home.
Moving to Fort Lauderdale, FL - The Bottom Line
From the amazing beaches to the abundance of recreation and entertainment options, it is no surprise why many people are deciding to move to the eccentric city of Fort Lauderdale, Florida. While the area definitely has its fair share of pros and cons, with the help of our awesome Realty Specialists, buying a home in Fort Lauderdale will be both easy and stress-free.
Before packing up all of your belongings, make sure to contact us to aid and guide you through the home buying process. By keeping safety and affordability in mind, our realty team will help you find the best area to live in Fort Lauderdale, Florida for you and your family. Get in touch with us today.
#blog-moving-florida-cta#

Find your new home
Search real estate and homes for sale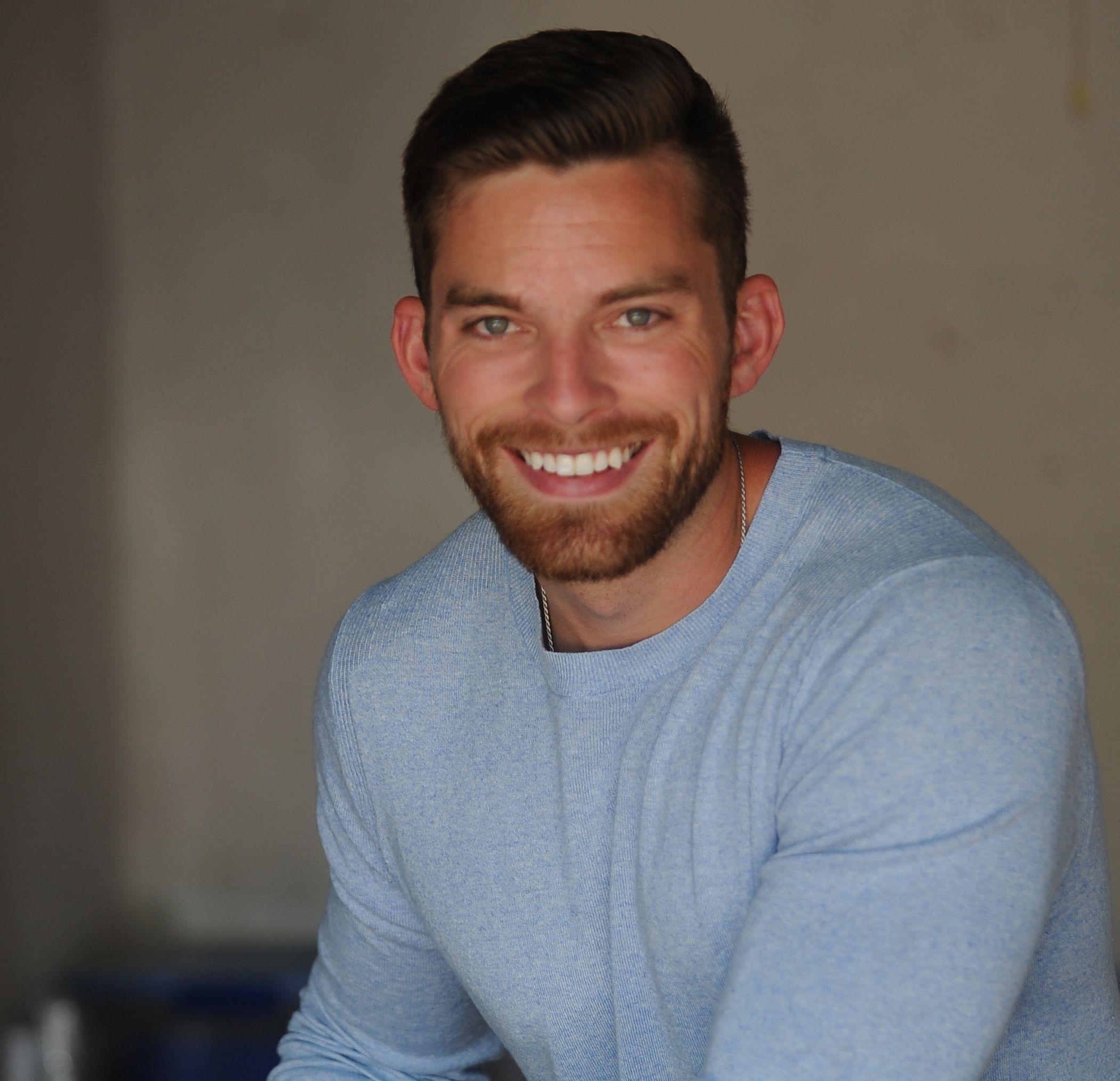 Ryan Fitzgerald
Hi there! My name is Ryan Fitzgerald, and I am a REALTOR®. My goal is to help you learn more about real estate through our Real Estate Blog! Hopefully, you enjoyed the above blog post and it found a way to provide help or value to you. When you're ready to buy or sell a home of your own let us know here. Please feel free to join the conversation by dropping us a comment below.