7 Best Neighborhoods in Fort Lauderdale, FL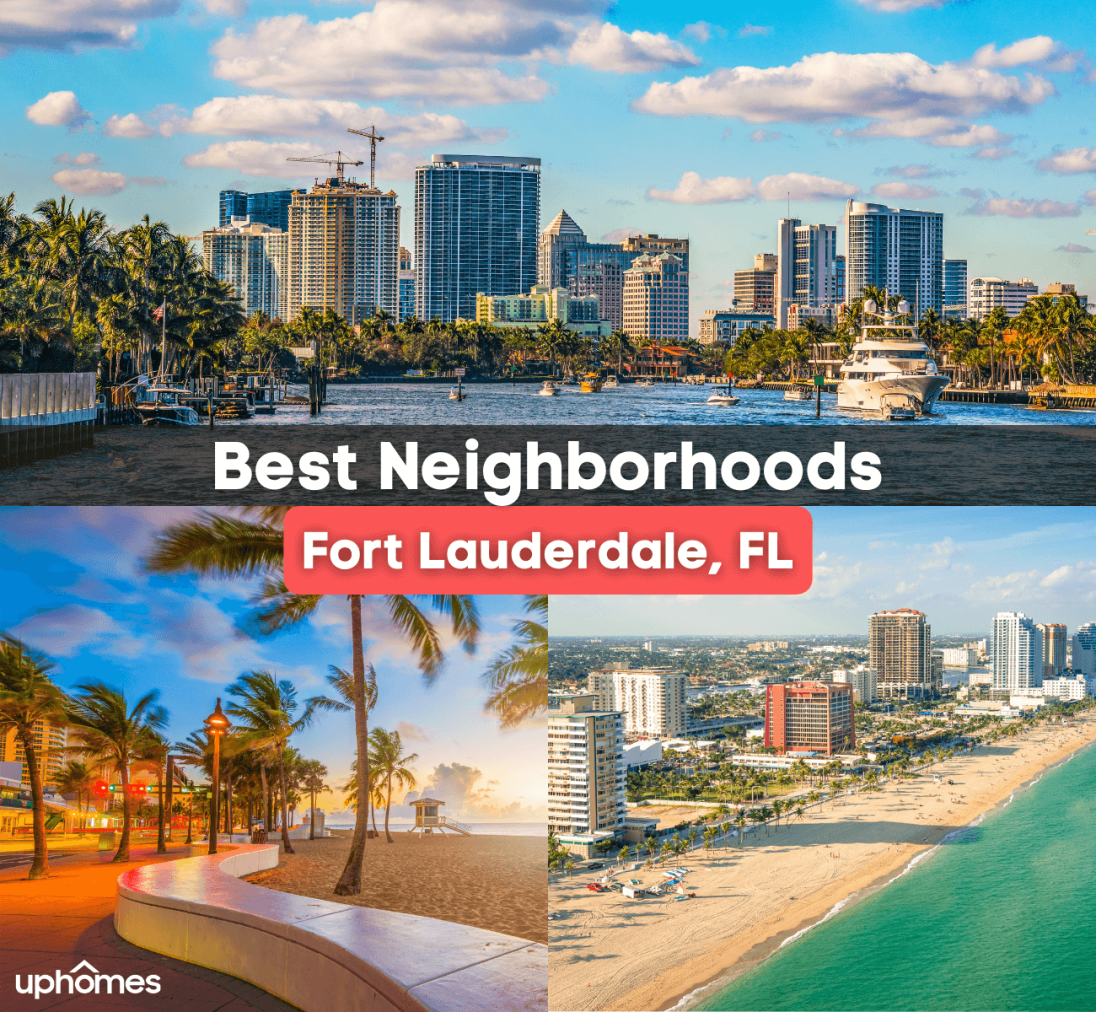 Best Places to Live in St. Petersburg, FL
Do you want to know where to live in St. Petersburg, FL? Check out these 7 best neighborhoods!
Are you moving to St. Petersburg, Florida, and want to know which neighborhood is best for you? What was once a quiet destination for retirees has since turned into one of the fastest-growing metropolitan areas in the state of Florida. Nicknamed "The Sunshine City," enjoy warm weather and up to 361 days of sun during the year.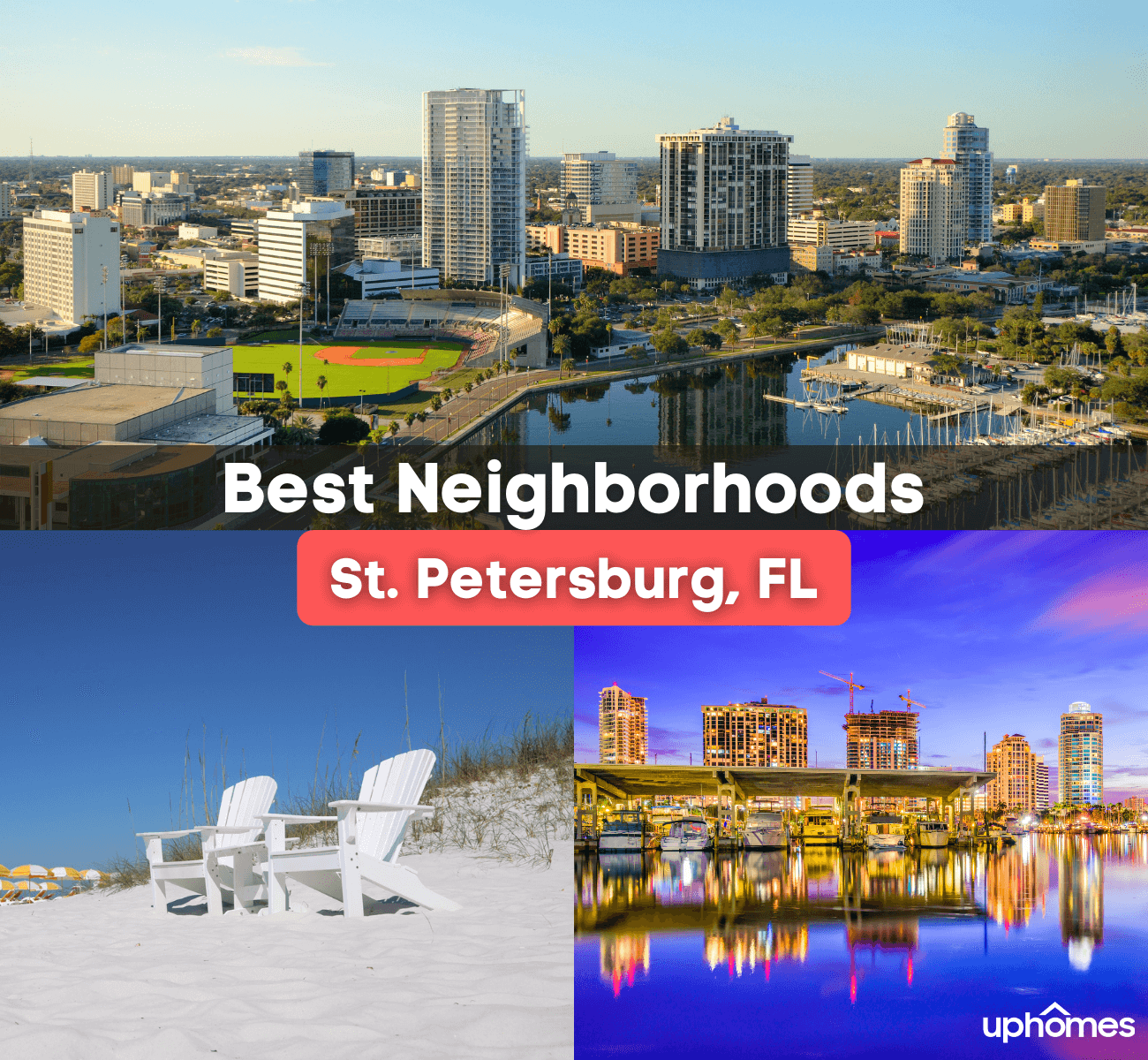 Surrounded by beaches, waterfront parks, nature trails, and prime fishing, there always seems to be something to do. Located on the Gulf Coast and with a current population of over 261,000 people, young professionals and families are flocking to St. Petersburg. It's one of the best places to live in the state. Providing its residents with top dining, shopping, and entertainment experiences alongside a booming local economy, opportunities regarding business and recreation are never-ending. 
Compared to moving to Tampa, living in St. Petersburg comes with fantastic safety ratings and is overall considered a more favorable place to live due to its vibrant culture and waterfront views. No matter if you are wanting to live luxuriously by the beach or steps away from the hustle and bustle of Downtown, there is a neighborhood to appeal to any lifestyle. From new construction to renovated single-family homes and apartments, finding your dream home could not be easier. So if you are wondering where you should live and what are the best areas in St. Petersburg, you have come to the right place. Read on to learn more about the 7 Best Neighborhoods in St. Petersburg, Florida!
Where To Find a Home in St Petersburg, FL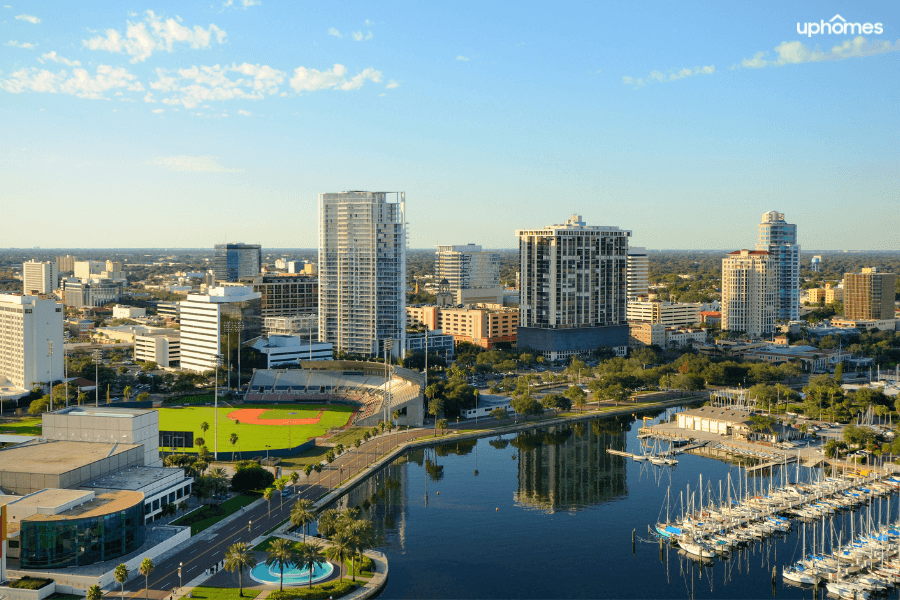 Downtown St. Petersburg
A historic district, Downtown St. Petersburg is prized for its lively and vibrant nightlife overlooking Tampa Bay. If you are wanting to live in the heart of this bustling city then look no further. Plus, if you are working in the city then living in Downtown St. Petersburg is a huge convenience. Experiencing an influx in residents and tourists over the past few years, young professionals are choosing to live in this area of the city for its hip and fun vibe. Not to mention, its availability of townhomes, apartments, and condominiums is a big draw to the area. 
Within walking distance to fabulous new restaurants, craft breweries, museums, festivals, local boutiques, and some of the best beaches in the country, everyone wants to live in Downtown St. Petersburg. Home to several popular attractions including the Dali Museum, the Museum of Fine Arts, and the Mahaffey Theater, the art scene is thriving. With a long list of historical and cultural sites to visit, never run out of things to do. Known to be remarkably cheaper than other similar cities, living Downtown is affordable and definitely worth considering.
Local Favorites: 
Historic Kenwood
Located west of Downtown St. Petersburg lies the quaint and quiet neighborhood of Historic Kenwood. More affordable than living Downtown, Historic Kenwood is a trendy place to live without the high price tag. Considered a United States Historic District, this area contains up to 2,203 historic buildings. With many homes dating back to the early 1920s, architectural styles range from Tudor Revival to Craftsman Bungalow. Today, these beautiful historical homes have been renovated and are a part of the neighborhood's charm. While these homes may be smaller, the diversity and safety of the community are attracting many families. Plus with a fantastic public school system in Pinellas County, families with school-aged children will love the area even more. 
Local Favorites: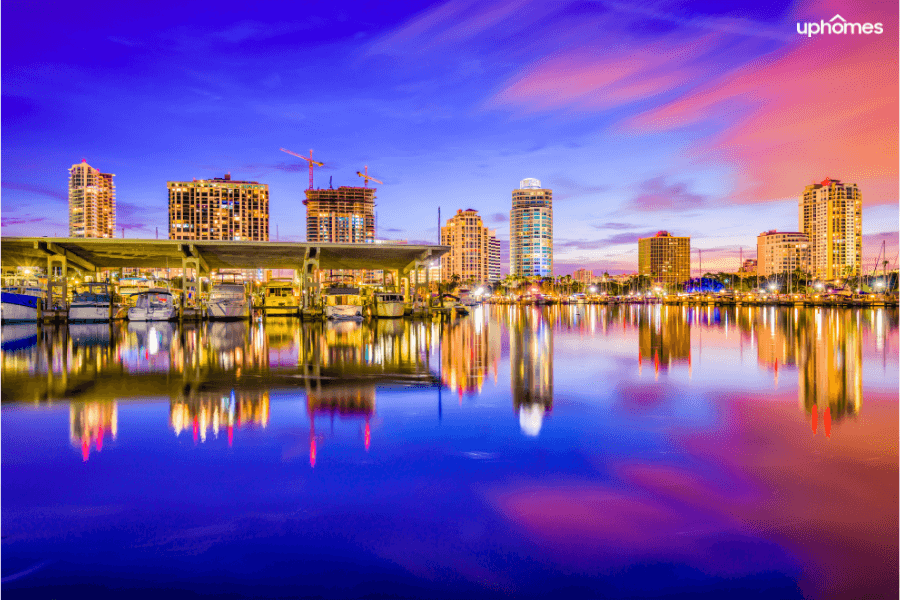 Historic Old Northeast
Just minutes from Downtown, Historic Old Northeast has become a sought-after place to live. This tranquil neighborhood features paved brick streets, tree-lined sidewalks, hidden murals, and beautiful historic homes. Surrounded by lush landscaping and greenery, admire the gorgeous palm trees, magnolias, and oaks. With nearly 3,000 historic buildings within the community, appreciate old Mediterranean and Craftsman Bungalow architectural styles.
Found in a prime location but notorious for its quiet and relaxed atmosphere, this neighborhood is perfect for families or retirees. Surrounded by waterfront greenspaces, parks, walking and biking trails, and places to swim, residents are known to embrace the outdoors. With an active and social community, get to know your neighbors and attend the many annual events and block parties that the neighborhood hosts including the 4th of July Parade or frequent porch parties.
Local Favorites:
Jungle Prada
Nicknamed "The Jungle," living in this residential tropical oasis lives up to its name. Home to its own family of 70 peacocks that roam the streets, who wouldn't want to live here? Beloved for its green spaces, brick-lined streets, and natural beauty, the neighborhood of Jungle Prada is only 15 minutes from Downtown and is only a short drive away from the St. Pete beaches. Full of character and charm, the home values in this area have increased by 14% within the past year.    Whether you are looking for a waterfront property or a renovated bungalow, Jungle Prada offers its residents a variety of home styles to choose from. Before buying a home, consider what property type would be best for you and your family. For those with school-aged children, top schools in the area include Azalea Elementary School, Azalea Middle School, and St. Petersburg Collegiate High School. 
Local Favorites: 
Crescent Lake
Land that was once used for farming and citrus groves in the 1800s has since been turned into one of the best places to live in St. Petersburg. This northern suburb of Pinellas County has a relatively small population of 2,000 people. Providing its residents with a dense suburban feel of living, the neighborhood of Crescent lake is surrounded by parks, restaurants, bars, coffee shops, and local boutiques. Known to be an active community, this is the perfect place for outdoor lovers and for those that want a sense of adventure. Hike, walk the dog, bike, or jog around the many open green spaces. 
Attracting many young professionals, students, and families, this area is clean, safe, and friendly. Prized for its majestic lake and array of mid-twentieth-century architecture, have your choice of renovated historic single-family homes. Now the location of the New York Yankee's Spring Training Facility, Crescent Lake is a welcoming community that continues to grow year after year.
Local Favorites: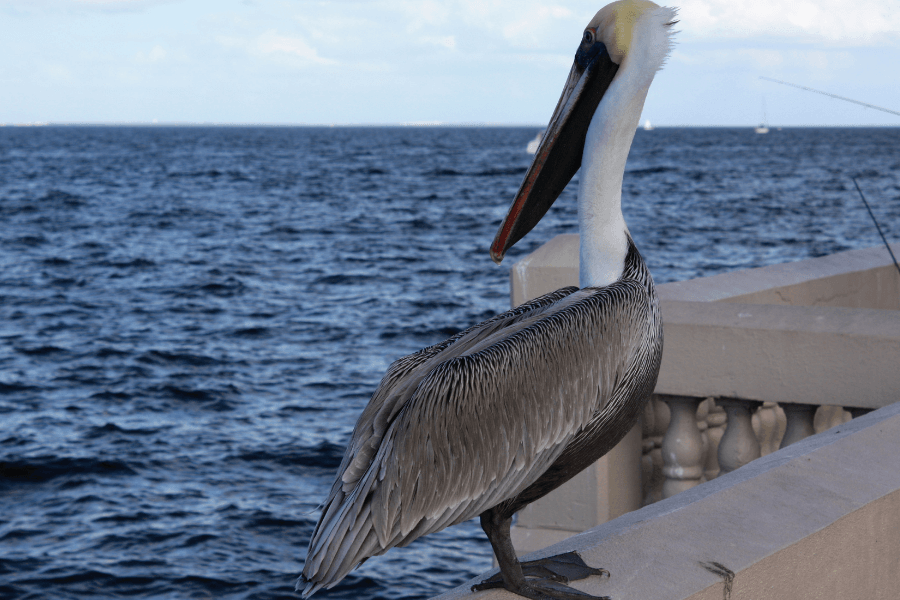 Coquina Key
An affluent and safe neighborhood, if you are looking for a quiet place with virtually no crime at all then consider living in Coquina Key. Thought to be one of the nicest areas in the city, this suburban neighborhood is currently home to 4,315 residents. Found right on the water, the real estate can be quite pricey. With an older demographic, many retirees like to call Coquina Key home while families and young professionals tend to rent properties during the tourist season.
Ranked number 4 out of 89 as "The Most Diverse Neighborhood in St. Petersburg," and number 13 as "The Best Neighborhood to Raise a Family," it is no surprise that residents love living here. For those moving with school-aged children, the top public schools that serve the area include Tarpon Springs Fundamental Elementary School, St. Petersburg Collegiate High School, and Osceola Fundamental High School.
Local Favorites:
Historic Roser Park
Close to the water and featuring beautiful tree-lined streets, you will find the small and quiet residential area of Historic Roser Park. Recognized as a United States Historic District, the neighborhood has been experiencing massive growth over the past year. Close to recreation, hospitals, entertainment, and public transportation, this area has become its own business center within the city of St. Petersburg.
A relaxing location that is steps away from the ocean, be a part of a community that is both trendy and charming. When walking through the neighborhood, find a mixture of Craftsman Bungalows, Colonial Revival, and Prarie architectural styles. With a rich historical background, find monuments dedicated to Civil War soldiers and graves of early pioneers that once lived in the area. In our opinion - Historic Roser Park is one of the best neighborhoods in St. Petersburg, Florida. 
Local Favorites:
The Best Neighborhoods in St. Petersburg, FL - The Bottom Line
Beloved for its warm weather and fantastic waterfront views, St. Petersburg is a Florida gem. Even celebrities such as Hulk Hogan and Derek Jeter are known to live and visit the city frequently. If you are living in Florida, it's likely you love the St. Petersburg area as well. Containing big city amenities while still offering a small-town Old Florida feel, St. Petersburg has a lot to offer its residents. Not to mention, with affordable prices and housing, find your dream home on any budget.
Before moving to St. Petersburg, make sure to contact our knowledgeable and experienced Realty Specialists to aid and support you through the home buying process. With the help of our team, find out where you should and should not live in St. Petersburg based on what you want and desire in a home and neighborhood. Whether you are looking for a more affordable or expensive property in St. Petersburg, our agents will assist you in your search.
#blog-moving-florida-cta#

Find your new home
Search real estate and homes for sale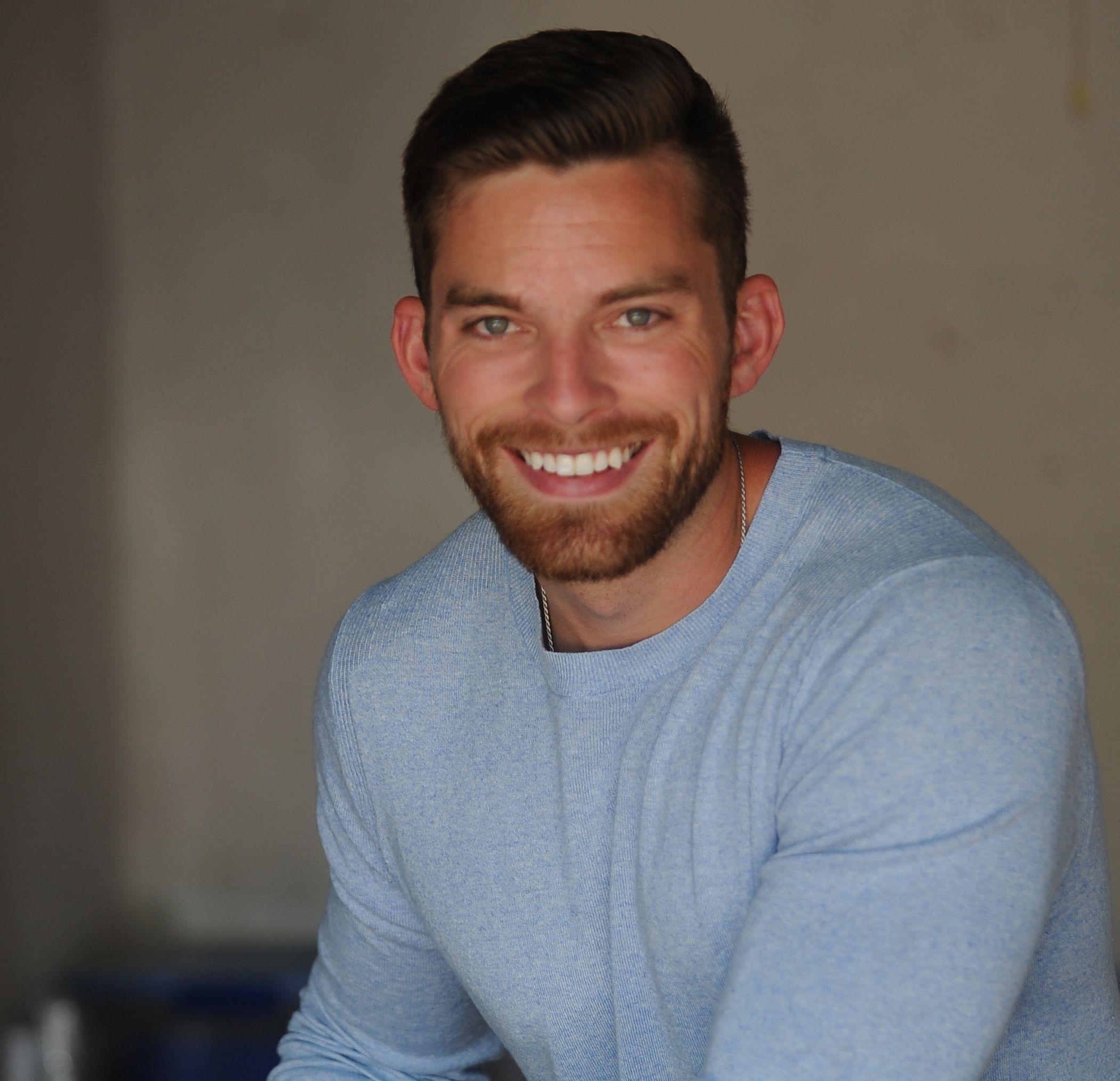 Ryan Fitzgerald
Hi there! My name is Ryan Fitzgerald, and I am a REALTOR®. My goal is to help you learn more about real estate through our Real Estate Blog! Hopefully, you enjoyed the above blog post and it found a way to provide help or value to you. When you're ready to buy or sell a home of your own let us know here. Please feel free to join the conversation by dropping us a comment below.