9 Things to Know Before Moving to Gainesville, FL
Living in Gainesville, FL
Are you moving to Gainesville, FL? Find out what it's like living in Gainesville, Florida!
If you are wanting to move to a bustling college town then look no further than Gainesville, Florida! Home to the University of Florida, the birthplace of Tom Petty, and the popular sports drink Gatorade, Gainesville is an attractive city full of art, culture, and business opportunities. Considered one of the best places to live in Florida, Gainesville has a current population of 132,000 people and is located in Alachua County in northern Florida. Only about an hour and a half to St. Augustine and two hours to Orlando, Gainesville is in the perfect location.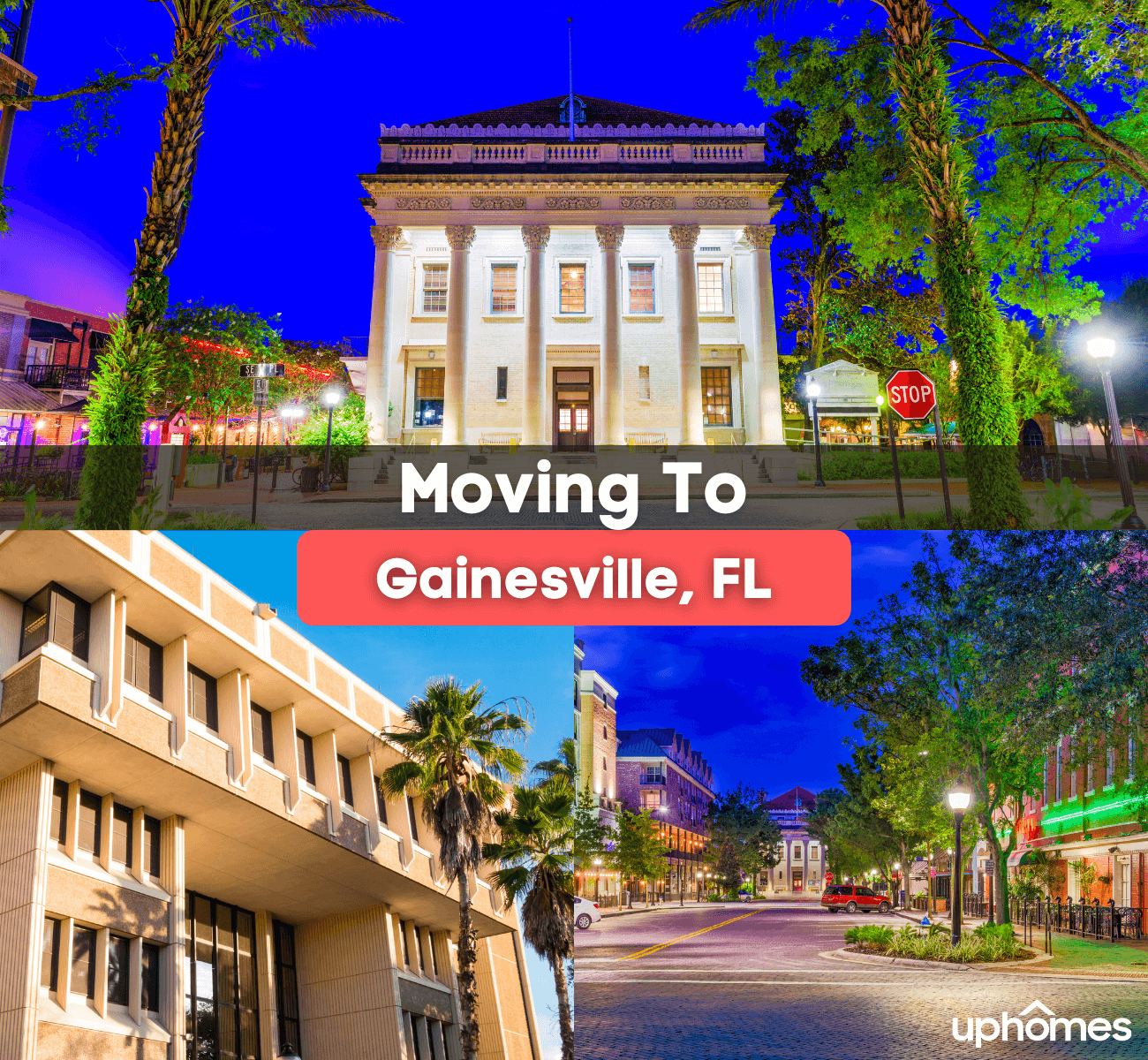 An attractive city, residents get to enjoy a mixture of urban and suburban life in a quiet and welcoming atmosphere with many friendly faces. Gainesville also exudes Southern charm as seen through its natural beauty of large oak and palm trees, limestone rock, and flowing spring waters. From chic shopping and lively nightlife to fantastic dining and beautiful walking trails, Gainesville, Florida has so much to offer. Read on to learn more about the 9 Things to Know BEFORE Moving to Gainesville, Florida! 
Affordable cost of living
Great news! Gainesville is one of the cheapest places to live in Florida. In fact, the city is 8.7% cheaper to live in than the national average which is a huge bonus if you are moving from a more expensive area. With an average salary of $58,000, expect to live comfortably. Plus, living in the sunshine state means that you will get to take advantage of the no-state income tax. All of that extra income saved adds up quickly and can be used towards buying your Gainesville dream home. 
On the downside, utilities and homeowners insurance rates are known to be higher than average. Utilities and electricity cost about 19% more than the national average while groceries and transportation cost 4% more. When shopping for groceries, expect a gallon of milk to cost $3.57 and bread to cost $2.77. The sales tax is also a little higher than average. While the sales tax in Florida is 6%, the sales tax in Gainesville is 7%.
Real estate
Following an upward trend of 7.5% year after year, the housing market in Gainesville, Florida is booming. If you are wanting to buy a home in Gainesville then it is important to note that the housing market is very competitive and homes tend to sell within two weeks. Usually selling at 3% higher than the asking price, there seem to be more people buying than there are houses available. Since last year, home prices have risen 8.2% and are continually increasing. In order to ensure that you find the home of your dreams within your budget, reach out to one of our Realty Specialists to help aid and guide you through the home buying process.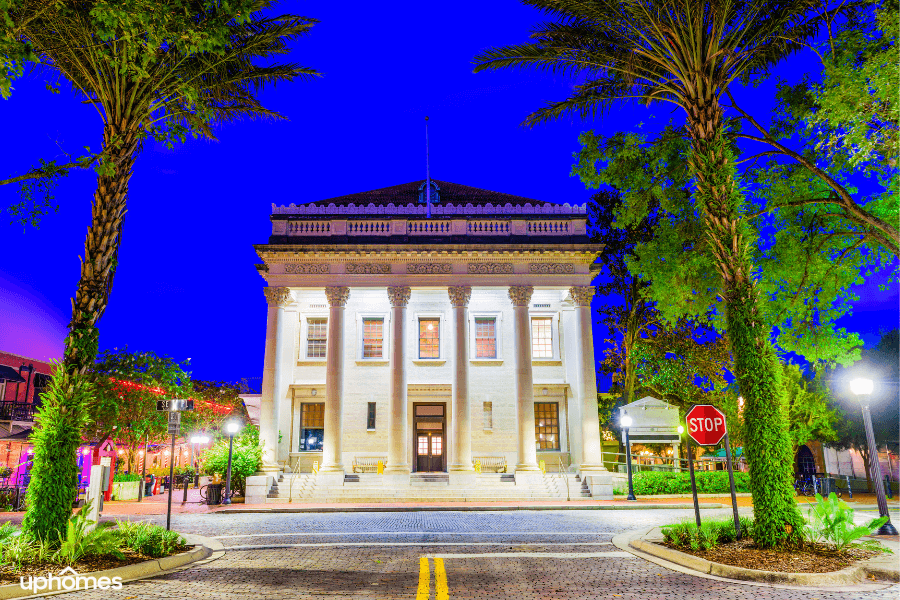 Amazing healthcare 
Are you retiring or raising a family? Rated as one of the top cities in Florida for retirement and for young professionals, healthcare is a top priority. Not only does healthcare in Gainesville cost 1% lower than the national average, but its healthcare facilities are some of the best in the country. The UF Health Shands Hospital which is associated with the University of Florida was ranked among the top 50 hospitals in the nation in nine specialties and is high performing in seven. Named as Florida's top healthcare center, the UF Health Shands Hospital outperforms in hip replacement, colon cancer surgery, lung cancer surgery, knee replacement, COPD, heart failure, and abdominal aortic aneurysm repair. 
Another healthcare facility in the area with top ratings is the North Florida Regional Medical Center. This medical and surgical center in Gainesville specializes in neuroscience, women's health, orthopedics, cardiovascular care, minimally invasive surgery, weight loss surgery, senior care, and wound care. Living close to these top-rated healthcare facilities means that you and your family will receive the utmost best care possible in case of an emergency.
Warm weather
One of the reasons why Gainesville, Florida is considered a great place to live is due to the fact that it has amazing warm weather throughout the whole year. Since northern Florida experiences a humid subtropical climate, expect long warm, and humid summers alongside short and dry winters. July is the hottest month in the summer with an average high temperature of 90 degrees and January is the coldest month in the winter with an average high temperature of 64 degrees.
If you are moving away from a colder climate, be happy to know that Gainesville never gets snow since it rarely dips below 44 degrees in the coldest months. While you may be leaving your snow shovel behind, make sure to pack your umbrella. It rains up to 50 inches a year on average! On the plus side, while hurricanes may be problematic for the state of Florida, Gainesville is found in a low-risk hurricane zone due to its location in the central part of the state. So if you like mild, warm, and humid weather all year long with the perfect amount of sunny days, then Gainesville is the perfect place for you.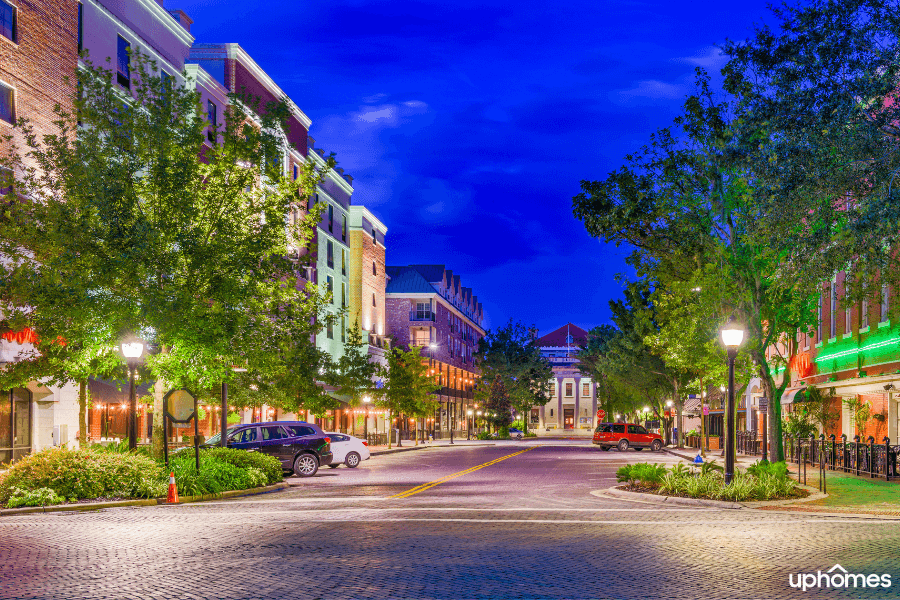 Booming job market
The job market in Gainesville has seen an increase in growth of 3% over the past year. If you are moving to the area in search of a job then there are a lot of opportunities awaiting you. Out of all of the workforce industries, education services and healthcare are the most popular. Since education is the leading industry in the city it makes up 21.9% of the cities workforce. In particular, The University of Florida is the top employer which currently employs close to 15,000 people. Other top employers include companies such as Info Tech, North Florida Regional Medical Center, Santafe Healthcare, and Gainesville Regional Utilities.
There is also a growing entrepreneurial community that is bringing innovators and leaders of business to the area. The Entrepreneurship and Innovation Center at the University of Florida was created to promote business and foster innovation. Part of the Warrington College of Business, this center empowers like-minded individuals to bring their ideas to life. Whether you are starting your own small business or launching a large company, Gainesville has all of the resources that you may need. 
Quality education
Did we mention education? While the University of Florida and Santa Fe College may be the biggest institutions in the city, there are 13 colleges located within a 40-mile radius of Gainesville. This means that residents get to choose from two community colleges, five private, and six public colleges and universities in the area on top of any other college in Florida at in-state status.
For those moving with school-aged children, Gainesville has one of the highest amounts of top-ranked public schools in the state of Florida. This means that your children will receive only the best education. Considered a part of the Alachua County Public School System which serves close to 24,000 students, have your choice of up to 53 above-average public schools. Before buying a home, it might be a good idea to choose a house in a neighborhood that feeds into the schools that you would want your children to attend. The highest-ranked public schools in Gainesville for 2021 include Expressions Learning Arts Academy, Hidden Oak Elementary School, Meadowbrook Elementary School, and Professional Academy Magnet at Loften High School.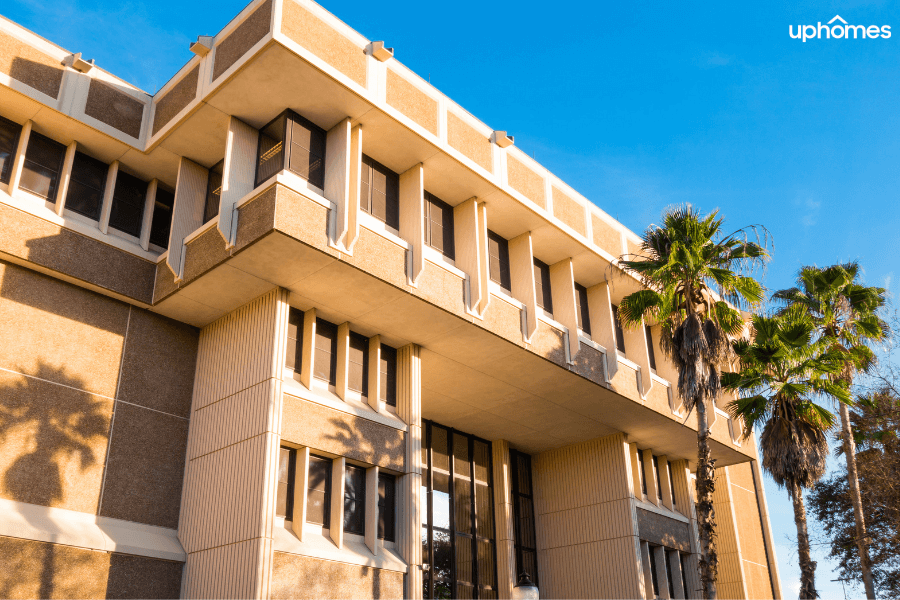 Parks and outdoor recreation 
There is never a dull moment when living in Gainesville, Florida. If you love to spend the day outdoors, the city is home to many parks, gardens, walking trails, and nature preserves. Plus if you love the beach then you will be happy to know that Flagler Beach is the closest of the best beaches near Gainesville and is only an hour and a half away. Whether you want to run with your dog, walk with your family, or find a good trail to ride your bike, there is a park for that.
Check out some of these local favorite parks and outdoor activities in Gainesville! 
Art and cultural activities
Providing its residents with a culturally rich environment, the urban art scene is reflected all over the city. From street art to mural projects and museums, there is no denying that Gainesville is a creative and artistic city that embraces its unique culture and transforms it into artistic expression. Attend an art and history museum, or bring the family out to a downtown event or festival such as the Spring Arts Festival. Standing out from other nearby Florida cities, Gainesville has plenty of things to do and is a place of discovery and creativity. 
Check out some of these local favorite museums and cultural activities:
Food
After spending the day at one of the many walking trails and museums, you will have worked up an appetite for delicious Gainesville cuisine. Blending iconic Floridian foods with international flavors, dine on gator tail, key lime pie, conch fritters, stone crabs, or Cuban sandwiches. There are even a large variety of vegetarian and vegan options to choose from. From fine dining to quiet cafes, dining out in Gainesville is a must-do experience. 
Check out some of these local favorite restaurants:
Cilantro Taco's: What was once a food truck has since transformed into a popular restaurant. Get your fix of tacos, burritos, and other authentic Mexican dishes. 
Embers Wood Grill: Named one of the best restaurants in Gainesville, dine on freshly caught seafood or beef short rib. They even host the Embers Wine Festival and Bourbon Tasting every year. 
Satchel's Pizza: The perfect place to get a slice of pizza. Featuring both indoor and outdoor dining. 
Moving to Gainesville, FL - The Bottom Line
From amazing healthcare and education to a plethora of things to do, Gainesville is a quiet city with a small-town vibe. Setting itself apart from other college towns, enjoy fantastic events and amenities. You may even get the chance to spot an alligator in its natural habitat. While Gainesville may not be one of the safest cities compared to other similar areas, with the help of our Realty Team be able to find a home that meets your wants and needs while keeping safety a top priority. Contact us to find your next home in Gainesville, Florida!
#blog-moving-florida-cta#

Find your new home
Search real estate and homes for sale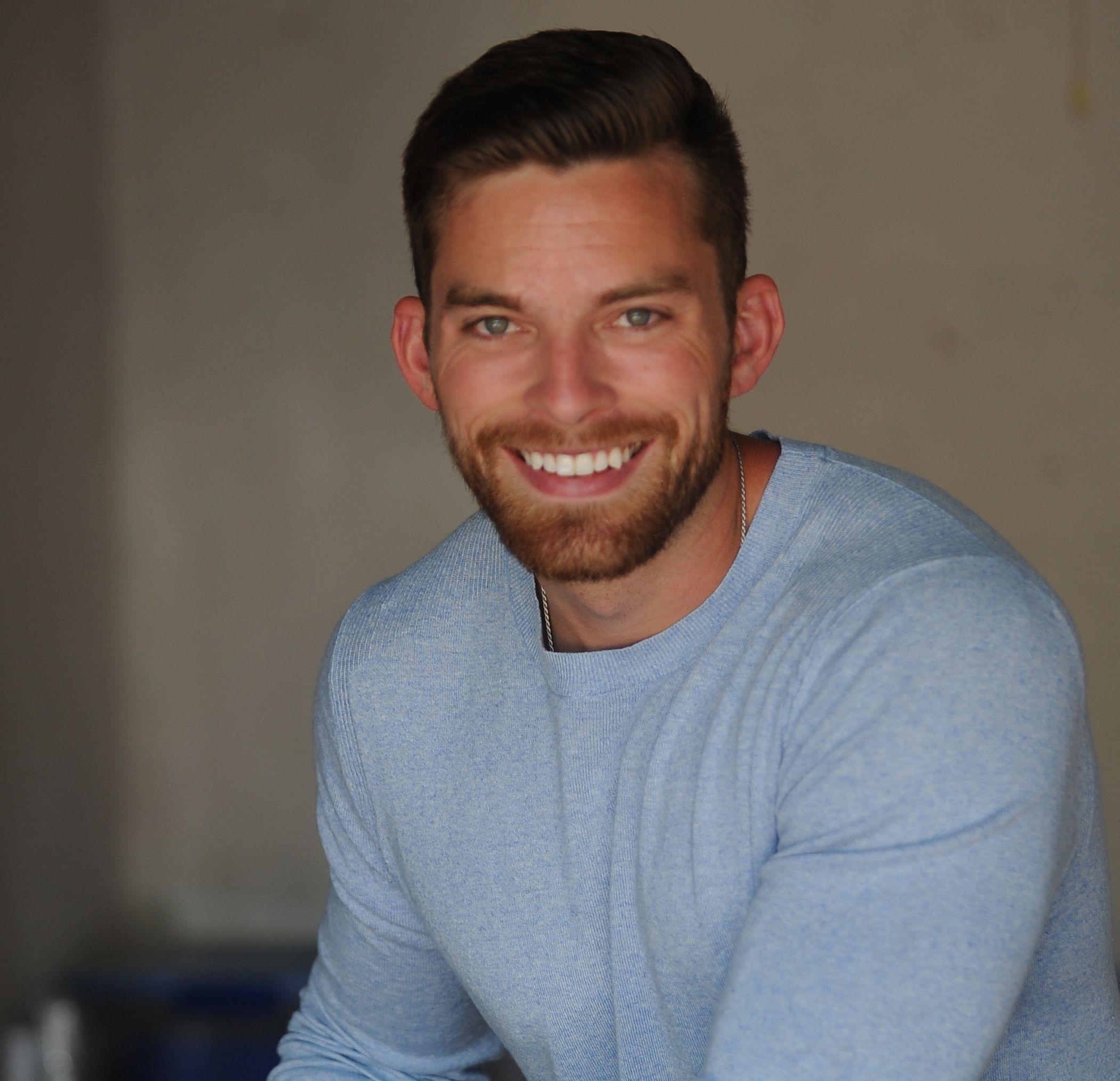 Ryan Fitzgerald
Hi there! My name is Ryan Fitzgerald, and I am a REALTOR®. My goal is to help you learn more about real estate through our Real Estate Blog! Hopefully, you enjoyed the above blog post and it found a way to provide help or value to you. When you're ready to buy or sell a home of your own let us know here. Please feel free to join the conversation by dropping us a comment below.