Living in Washington DC: 11 Things to Know BEFORE Moving to DC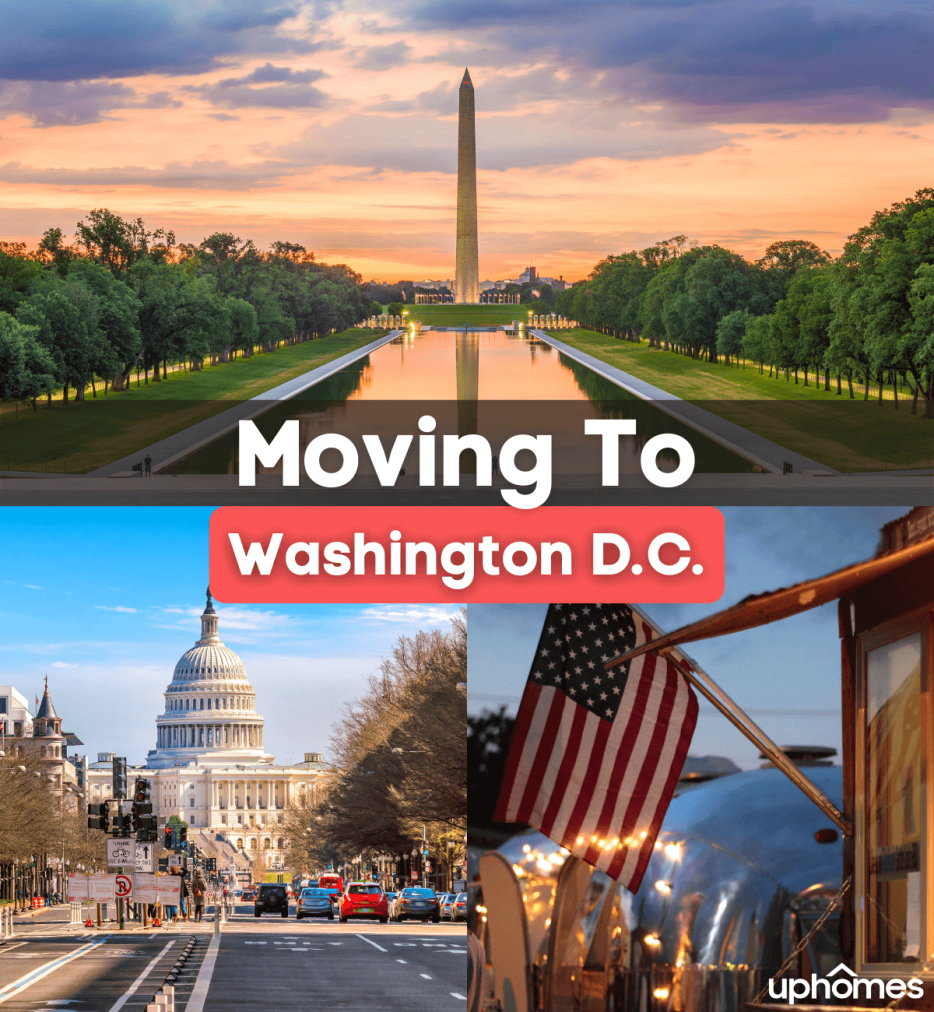 Living inWashington, D.C.
Thinking of Moving to Washington, D.C.? Let's talk about the things you need to know BEFORE you or anyone you know decides to relocate to DC!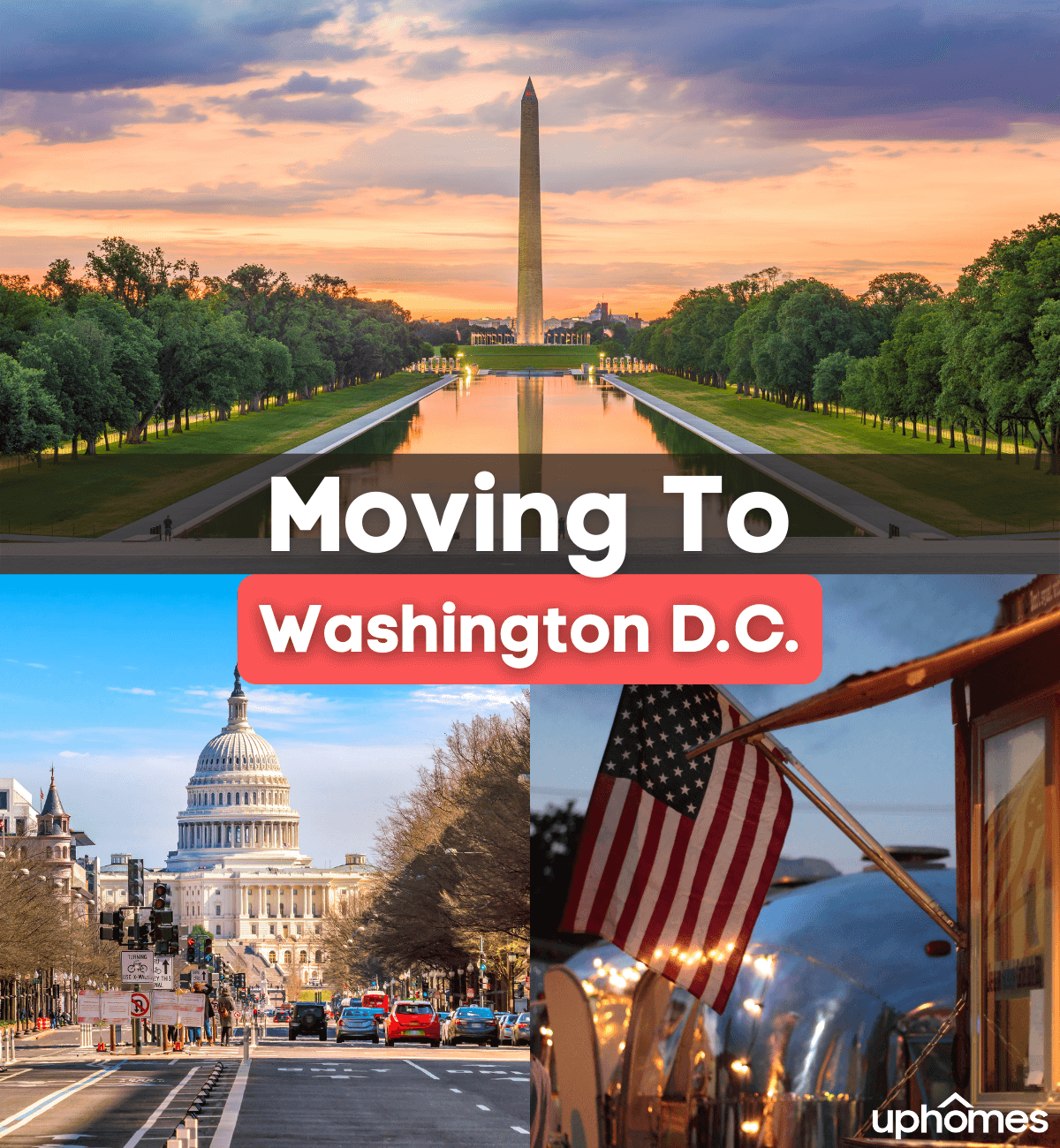 As the capital of the United States, Washington, D.C. attracts thousands of visitors each year. But, there is more to this city than just politics and the government. Named for the first president of the United States, and founding father George Washington, Washington D.C. is full of history and culture. Lively and energetic, If you are moving to the area expect to be surrounded by monuments and to meet many influential people.
Blending a small-town vibe with big city living, Washington D.C. is very distinct and is expecting a huge population increase over the next few years. If you are moving to the capital, you have stumbled across the right article. By providing you with all of the information that you need to know before you head to Washington D.C., we hope to make your move as stress-free as possible.
With that being said, here are:
11 Things to Know BEFORE Moving to Washington, D.C.!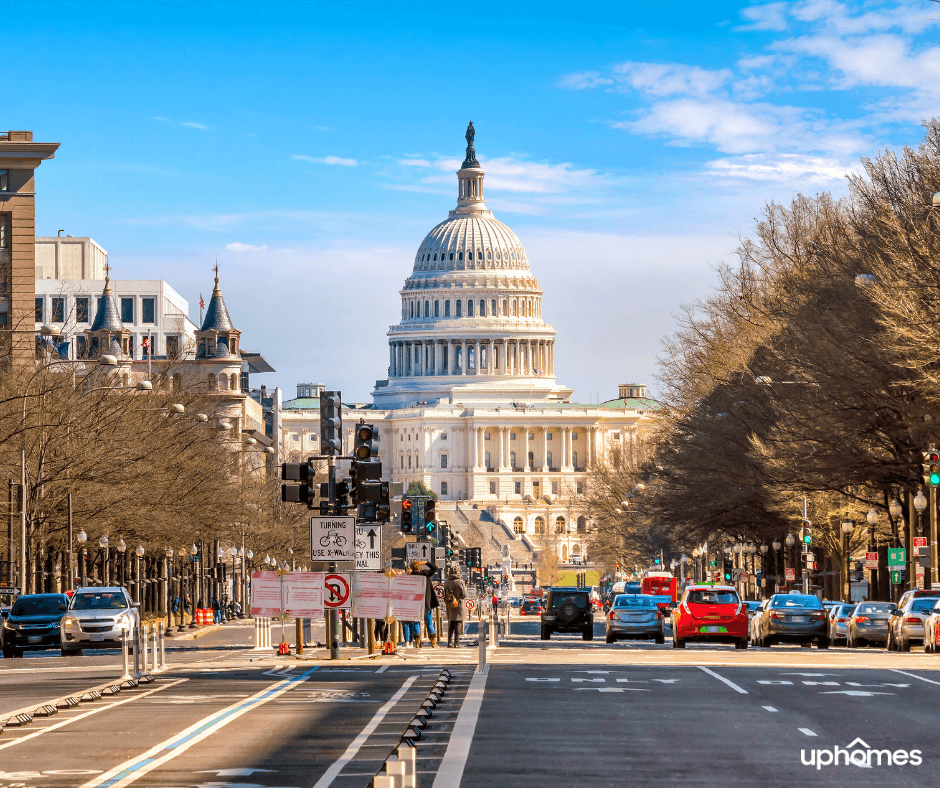 History is Everywhere
It would not be the nation's capital without a history lesson. If you are a history buff then you will love living in Washington D.C. Founded in 1790, President George Washington selected the land to create the capital. Congress then passed the District of Columbia Organic Act of 1801 which officially placed the entire district under the control of the federal government. Not only is Washington D.C. the home of presidents and important government officials, but the city played an important role in the civil rights movement, the labor movement, and women's rights. This history is remembered in the architecture and monuments of the city.
The Cost of Living is High
If you are moving to the area then prepare yourself for the high cost of living. In fact, Washington D.C. is considered to be the sixth most expensive city in the United States. Rent prices are high here and are comparable to living in New York City. Housing is known to get more expensive the closer you get to downtown, so if you want to save some money look at houses in the suburbs. Housing, transportation, utilities, and grocery prices are all higher in the city. To live comfortably in Washington DC, you will need an annual income of about $83,104 to $103,543. A two-bedroom apartment in Washington D.C. will cost way more than a two-bedroom apartment in Raleigh, NC for instance.
Tax Rate
Part of the reason why the cost of living in D.C. is so high is that the taxes here work differently. The tax system in Washington D.C. is known to be complicated so make sure you understand how it works before you move here. The sales tax in the city is 5.75% depending on your purchase. Some items have a higher sales tax as well so keep that in mind. This includes alcohol, eating at a restaurant, and getting take-out food which all have a 10% sales tax. If you are staying at a hotel the tax is at 14.8% and if you are parking your car in a garage, that is taxed at a rate of 19%. Washington D.C. also has an estate tax for residents, unlike some other neighboring states. Due to these high tax rates, the city earns a lot of money through tourism which in turn is one of their most profitable industries. On the plus side, groceries, medicine, and utilities are not taxed at all which makes up for the high taxes everywhere else.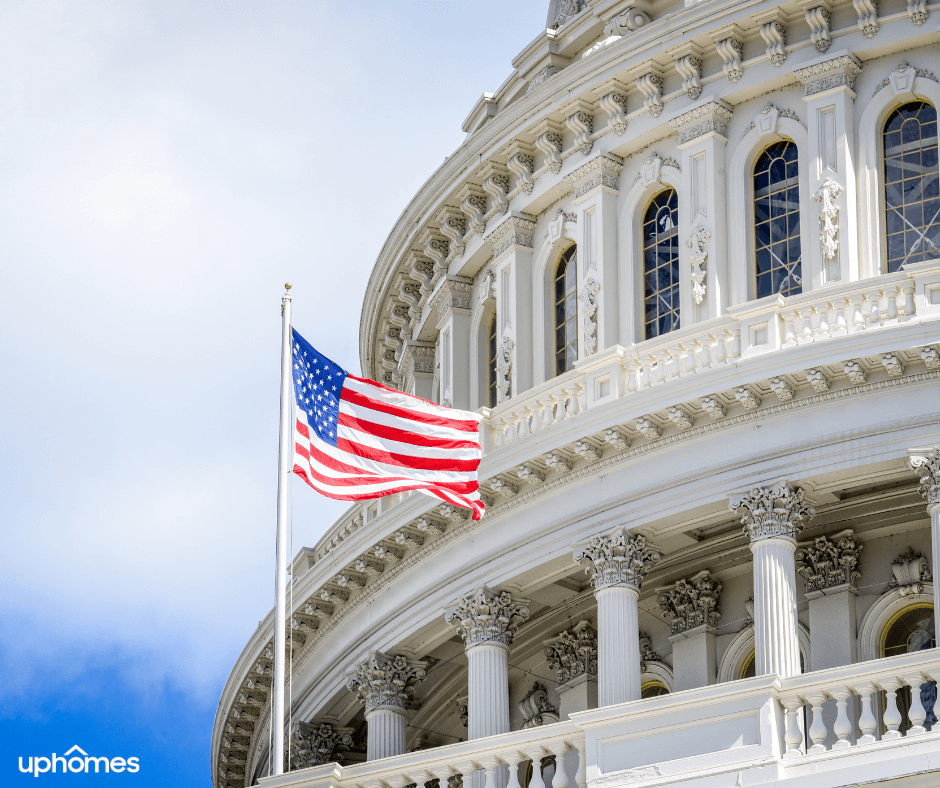 Learn How to Work the Metro
Much like any large city, most residents use public transportation to get around. If you are moving from a place that rarely uses public transportation, then using the metro might seem daunting and scary at first. But, the metro is super easy to use when going from one place to another and is notorious for being safe and clean. Many residents use the metro to get to and from work so you will always see a friendly face on board. On the other hand, Washington D.C. is considered one of the most walkable urban areas. The layout of the district has a well-planned street grid which makes it easy to navigate. If you are running late or simply are not wanting to use the metro, then you will have no problem walking places.
The Busy Traffic
Part of the reason why the metro and public transportation are so popular among residents is for the insane traffic. Not to mention the high taxes to park in a garage. While not quite as bad as New York City, the traffic here is still pretty hectic. If you have a car, make sure to allocate extra driving time when going places. It might even be a good idea to factor in commute time when purchasing a home. Driving here can be pretty stressful. Try your best to learn traffic patterns, always leave early, and utilize public transportation.
Know the Dress Code
There is no official dress code in Washington D.C., but there is sort of an unspoken rule to dress professionally. Since the capital is full of government officials working on Capitol Hill, most residents have adopted this conservative and professional dress attire in everyday life. If you are going out to dinner, air on the side of caution and dress conservatively. Most dining establishments and bars in the city have an enforced dress code. If you are moving from a smaller town this might be a hard adjustment but do not let this sway your move. You can still wear sweatshirts and T-shirts but maybe check with your friends first before going out on the town. This is a great way to explore outfits and test your fashion sense. Channel your inner first lady!
Weekend Getaways
Washington D.C. is in a prime location for taking short trips and weekend getaways. Sometimes you just need to get away from the busy city life for a weekend of nature and relaxation. Baltimore, Richmond, Delaware, and West Virginia are all relatively close for a quick trip. Head to the beach for a few days! Bethany Beach in Deleware is only about a three-hour drive away and Virginia Beach is roughly a four-hour drive. Virginia is also home to some beautiful wineries for taste testing. If you love hiking, head to Sugarloaf Mountain in Maryland for some amazing views. This small mountain and park will take you about two hours to hike up the mountain.
Visit the Cities Museums and Monuments
Constantly surrounded by history and culture, there is always something to do in the city. While the sales tax might be high, most museums in the area are free admission. Many of these museums host film screenings and talks to highlight history. If you are living on a budget, take advantage of these free museum entries. Plus, if you are living in D.C. you might as well soak up as much history as you can.
Make sure to add these items to your bucket list:
The Smithsonian National Museum of Natural History: Currently offering virtual tours online, learn all about dinosaurs and animals.
Lincoln Memorial: Built to honor the 16th president, take a picture with this huge statue of Abraham Lincoln.
Library of Congress: This research library serves the United States Congress and is the nation's oldest federal cultural institution. The library provides access to online resources and E-books that can be downloaded digitally.
National Air and Space Museum: Learn about the history of aviation and space exploration at this free museum.
Vietnam Veterans Memorial: This national memorial honors service members that fought and lost their lives in the Vietnam War. There are more than 58,000 names of men and women who gave their lives on this memorial.
National Mall: Home to the Lincoln Memorial and Washington Monument, the National Mall is the most visited national park. Having witnessed critical parts of American history including Martin Luther King Jr's 'I Have a dream' speech, admire the beauty of the reflecting pool.
Washington Monument: Located in the National Mall, this 555-foot monument was built to honor George Washington.
Education
In a recent survey, 92% of parents with school-age children attending a school in Washington D.C. have rated their experience as "excellent" or "good." There are currently 111 schools in the city including public and private schools. Universities such as Georgetown University, George Washington University, American University, Howard University, Gallaudet University, and the Catholic University of America are all located here. Not only are these prized universities and scholarly sites, but they are also some of the cities biggest employers. Students from all over the country and nation attend these prestigious schools.
Make Sure to Admire the Cherry Blossoms
In the spring, keep an eye out for this magnificent sight. Every year the National Cheery Blossom Festival takes place to honor the blooming of the Yoshino Trees in the city. These cherry blossoms bring in over 1.5 million visitors just to view the trees at peak bloom! The beauty of these cherry blossoms is timeless. Take a romantic walk and admire the trees. Do not forget your camera!
Check out these other local festivals:
DC Jazz Festival: This annual cultural event celebrates jazz every summer. Watch jazz artists perform for free.
Smithsonian Folklife Festival: Celebrate cultures from around the world at this National Mall celebration. This free festival is kid-friendly.
Fourth of July Celebration: Celebrate America's freedom in the capital by watching a huge fireworks display.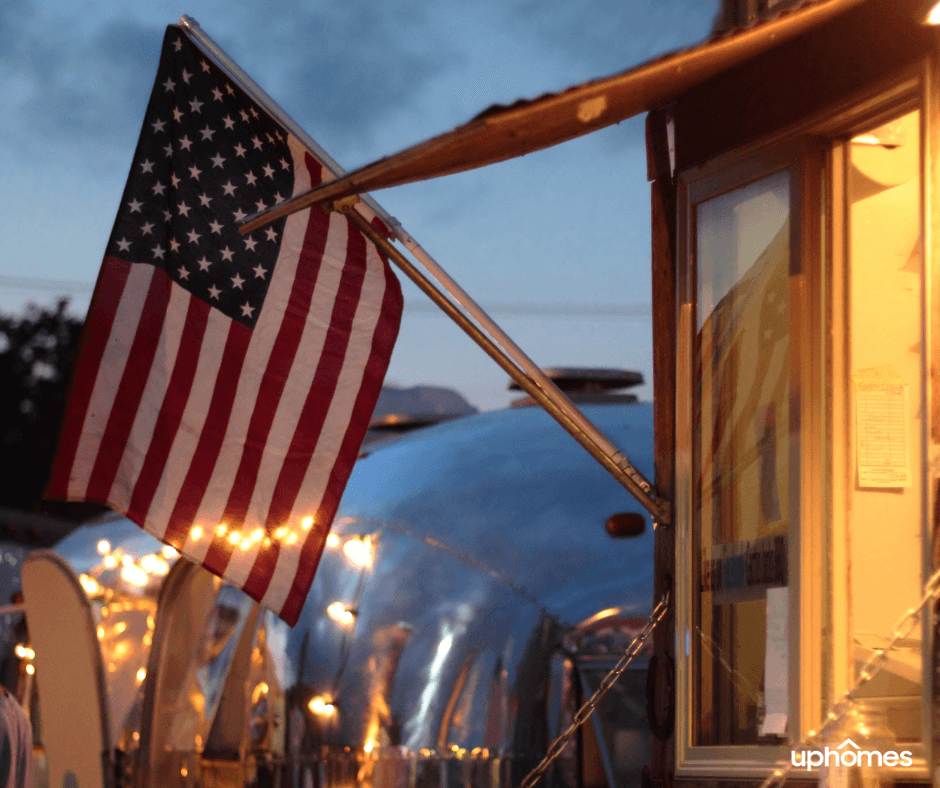 Booming Food and Bar Scene
Explore all of the different cuisines and flavors that Washington D.C. has to offer. While this may be the city of politics, the food scene is thriving and vibrant. From family-owned restaurants to downtown dining halls, the food here is diverse and appeals to all palettes. International cuisine can be found all over the city so there is no shortage of variety. Go to happy hour after work or get a group together to share small plates. Meet a coworker for rustic Italian at Piccolina, or drink whiskey with friends at Jack Rose Dining Saloon.
It is no secret that residents in D.C. love to eat brunch. Many young professionals can be seen meeting on Sunday mornings over mimosas and fancy pancakes. Due to this demand, many new brunch establishments are popping up all over the city. Make sure to make a reservation before you arrive to avoid long wait lines.
Add these restaurants and bars to your bucket list:
Martha Dear: This pizzeria is serving up light and airy dough alongside Greek-inspired toppings. Try the Neapolitan-style pizza!
Donut Run: Known as the cities first all-vegan donut shop. Located in Tacoma, get squishy and soft vegan doughnuts in all kinds of flavors.
Albi: Serving Mediterranean dishes from Lebanon and Turkey. Dine on soft pita bread and silky smooth hummus.
Columbia Room: Constantly winning many outstanding awards, drink wonderfully crafted cocktails at this bar.
All-Purpose Riverfront: A go-to brunch and pizza spot! Two words: breakfast pizza.
Dairy Godmother: This custard shop has been known to be a favorite of both residents and presidents.
Bluejacket Brewery: This brewery and restaurant serve craft brews in an old former factory. There is even a patio to sit outside and drink what is on tap.
Ben's Chili Bowl: This historic restaurant is serving up classic soul food. First opened in 1958, this restaurant has been around for years. Get your fix of burgers, hotdogs, and chili.
IsLivingin Washington D.C. For You?
Washington D.C. is a beautiful place full of history, culture, and politics. If you are moving to the area, there is a lot to be excited about. Admire the national monuments, attend a city festival, and meet up with new friends at a locally owned restaurant. When going about your home search make sure to factor in the cost of living and commute time to work. Transitioning to a new city can be hard but we are here to help!connect with ustoday so thatour local real estate team can help you find your new home in DC!

Find your new home
Search real estate and homes for sale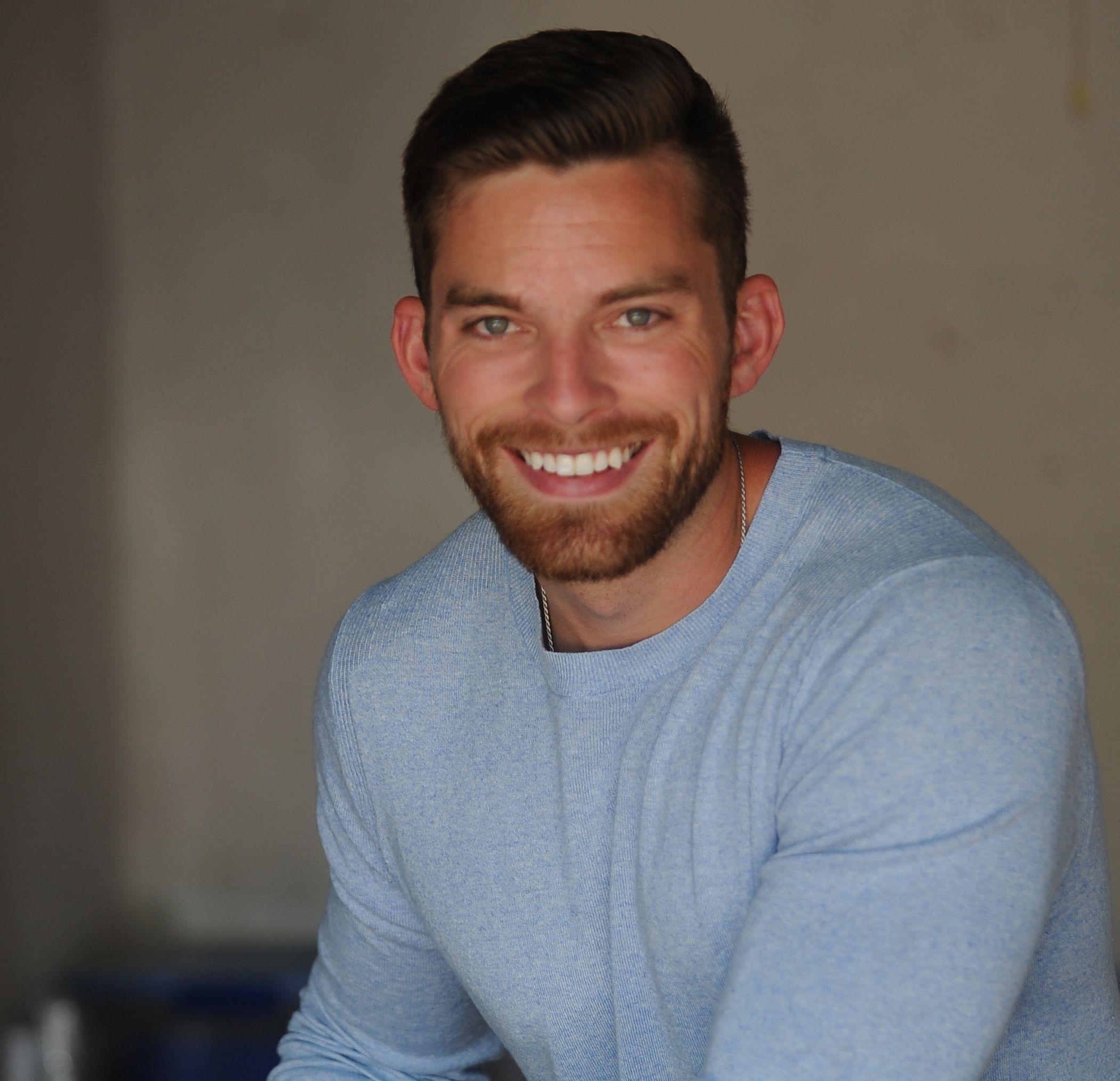 Ryan Fitzgerald
Hi there! My name is Ryan Fitzgerald, and I am a REALTOR®. My goal is to help you learn more about real estate through our Real Estate Blog! Hopefully, you enjoyed the above blog post and it found a way to provide help or value to you. When you're ready to buy or sell a home of your own let us know here. Please feel free to join the conversation by dropping us a comment below.