Living in Mount Pleasant
If you're considering a move to Mount Pleasant, you'll want to know what life is like living here! This suburban town is growing quickly — and for good reason. With easy access to Charleston, beaches, and other amenities, Mount Pleasant has a lot to offer.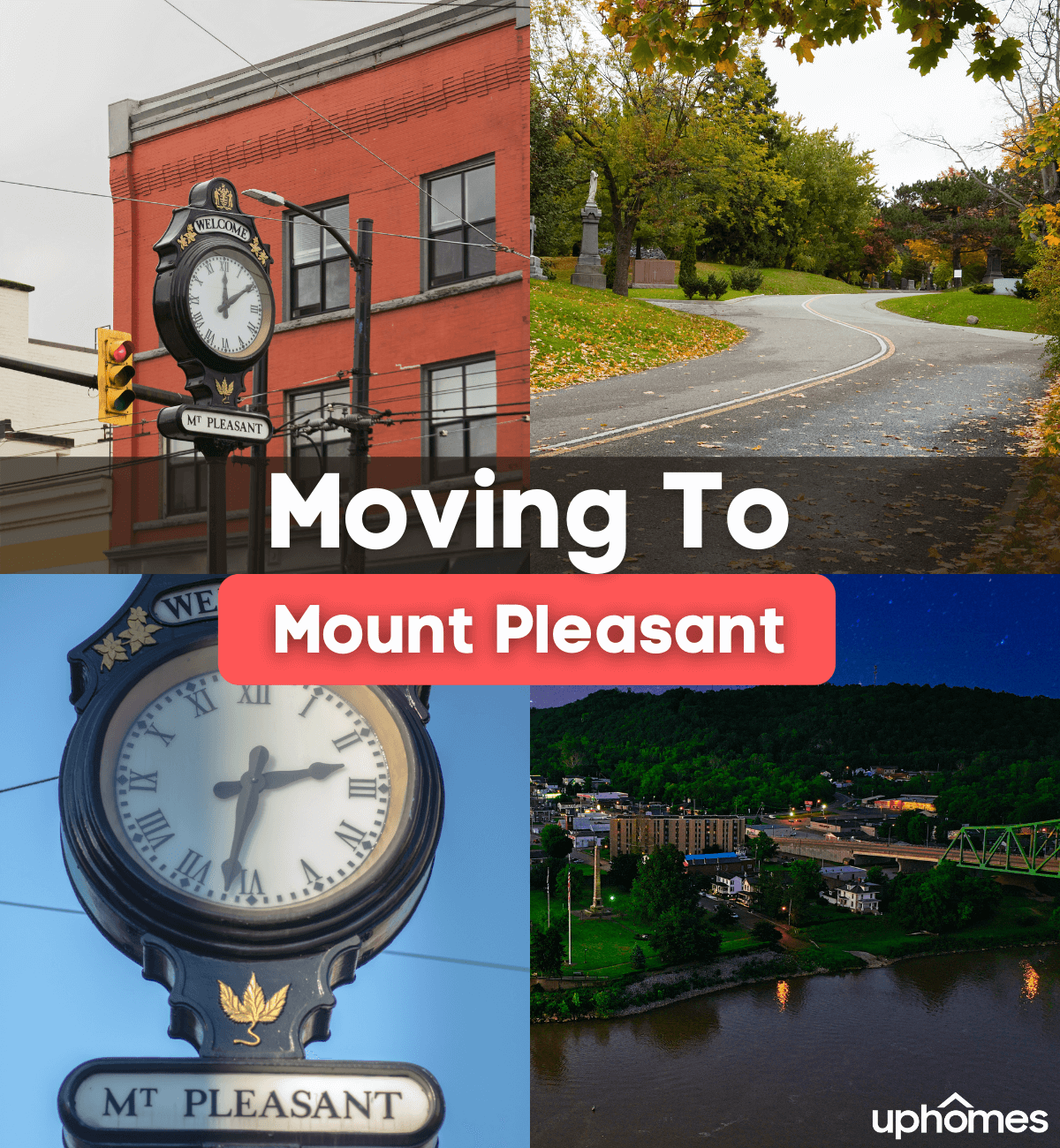 Living in Mount Pleasant SC: 10 Tips Before Moving to Mount Pleasant 
1. Know the History of Mount Pleasant
Mount Pleasant's history begins with the Sewee Indians. In 1680, European settlers arrived and began to build a life in the area. And in 1803, an Englishman named James Hibben divvied up an old plantation into lots.
Hibben's work laid the groundwork for Mount Pleasant's development as a town. After a series of land acquisitions, the town continued to grow. It even became a popular getaway for people living in Charleston in the 1800s!
Today, modern bridges like the Arthur Ravenel Bridge connect Mount Pleasant to neighboring areas. Mount Pleasant has weathered hurricanes like Hurricanes Hugo and Andrew. And in the aftermath of these storms, the city has more than doubled in size.
You can learn about Mount Pleasant's history through the architectural sites that remain today.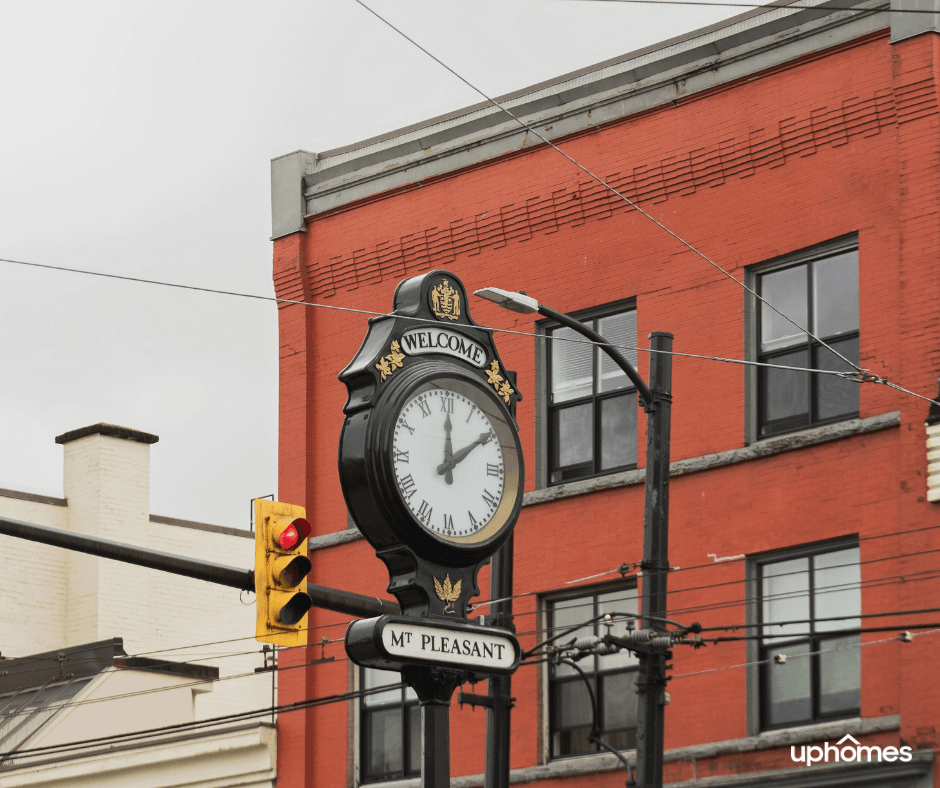 2. Experience One of Charleston's Best Suburbs 
Mount Pleasant is a thriving suburb with a population of just under 100,000. Travel across the Ravenel Bridge and you'll reach the city of Charleston. The easy access to Charleston and surrounding towns makes Mount Pleasant a popular choice for homebuyers.
The Charleston County School District (CCSD) is home to charter, magnet, and traditional public schools. As the second-largest school district in the state, the CCSD gives your child access to a top-rate education. In fact, Mount Pleasant has some of the best schools in South Carolina. You'll love the low crime rate, too.
Charleston is just twenty minutes away. Neighboring towns like James Island, Summerville, and Isle of Palms offer their own unique amenities. When you're moving to Mount Pleasant, you'll just need to cross the Ravenel Bridge to reach these other charming towns!
3. Cost of Living in Mount Pleasant
While the cost of living in Mount Pleasant is higher than average in the state of South Carolina it is still significantly less than the country as a whole.
For starters, you won't need to build up a vacation fund each year. With free beaches and parks in your backyard, you'll have instant spots for relaxation.
You'll have quick access to over half a dozen beaches. When you live in Mount Pleasant, you can head to Wild Dunes beach, Seabrook Island, or Sullivan's Island. You'll find plenty of options to keep you busy on an afternoon visit.
You're also close to major metropolitan areas like Charlotte, Atlanta, and Savannah. Whether you're craving a mountain getaway or a professional football game, you can find it within a few hours.
Mount Pleasant one of the best places to live in South Carolina. 
4. Visit the Old Village
Looking for things to do in Mount Pleasant? Check out Mount Pleasant's most distinctive neighborhood: the Old Village. It's so historic that it's registered with the National Register of Historic Places as of 1973.
This neighborhood used to be the go-to spot for Charleston's wealthier residents. Stroll through the streets lined with live oaks and stop by the trendy shops. This neighborhood oozes with history while catering to a modern crowd.
Grab a handmade milkshake at one of the shops in the Old Village. Or stand on Pitt Street Bridge and watch the sailboats head by. With palm trees on either side, you'll love stopping to view the Charleston skyline.
If you're hoping to invest in a historical property, you can find it in the Old Village. With views of Charleston Harbor and mature trees, this is the place to be. Some homes eclipse $5,0000,000!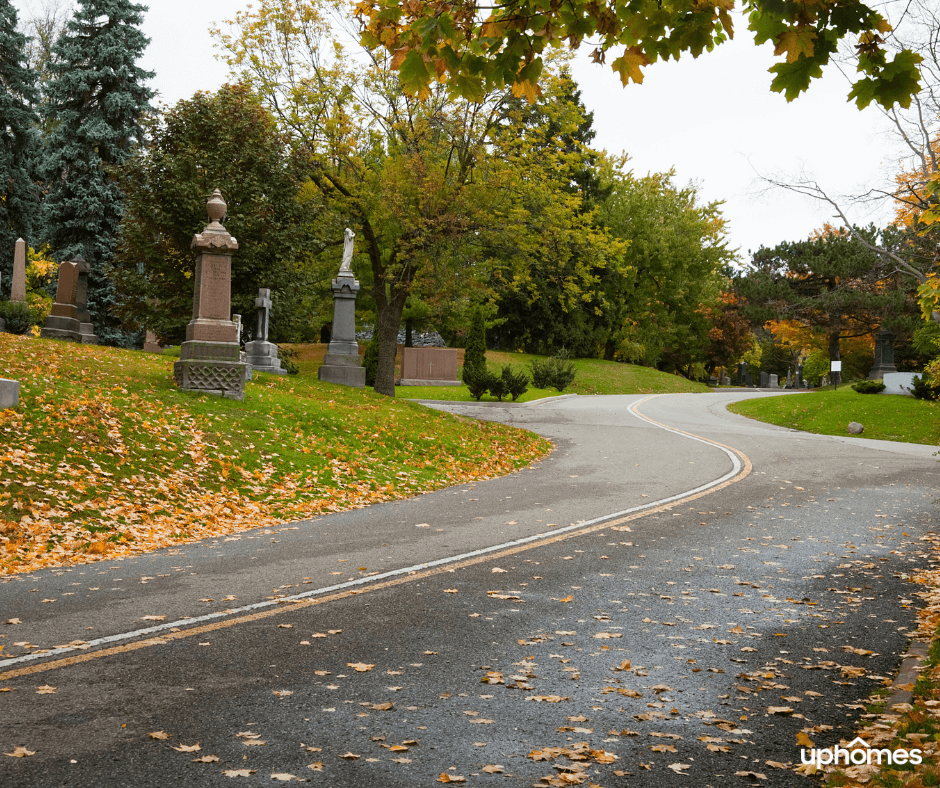 5. Mount Pleasant Real Estate
When you're moving to Mount Pleasant, you can count on having a wide selection of homes. From traditional Lowcountry homes to stately old mansions, there's something for every budget. 
You'll be able to examples of Art Deco, Gothic Revival, or Colonial homes dotting the streets. You'll find plenty of Italianate or Federal styles, as well. 
Look for examples of the Charleston single house. These homes fit into skinny lots — and they are distinct to the area. With big windows on the front of the house, these narrow homes tend to be one room wide.
Houses with big front porches are especially popular. Porches that cover two or three stories are known as piazzas. With mild temperatures all year, they're the perfect place to sit and enjoy some sweet tea.
6. Culture
When you're living in Mount Pleasant, you'll have plenty of cultural and historical spaces to visit. These make for great learning opportunities for kids and any visitors you host.
Check out the Charles Pinckney Historic Site. This former South Carolina governor's plantation provides a window into the Antebellum South. With 28 acres of property, there is plenty to explore. 
Be sure to visit the Patriots Point Naval and Maritime Museum. Check out the USS Yorktown, which dates back to World War II.
This now decommissioned vessel used to carry military aircraft. Today, it stands as a museum ship.
If you go to Charleston, you can find even more great sites. Check out the South Carolina Aquarium for a taste of regional wildlife. For an artistic experience, you can see live theater at the Dock Street Theater.
For an educational experience, visit Fort Sumter National Monument. This site marks the initial battle between the Confederate and Union armies. The grounds will help your kids understand this seminal battle in the Civil War.
As a unique twist, you'll need to take a boat to access Fort Sumter. On this 40-minute boat ride, you'll learn about the history of the site. And upon arrival, you'll have another 40 minutes to wander around.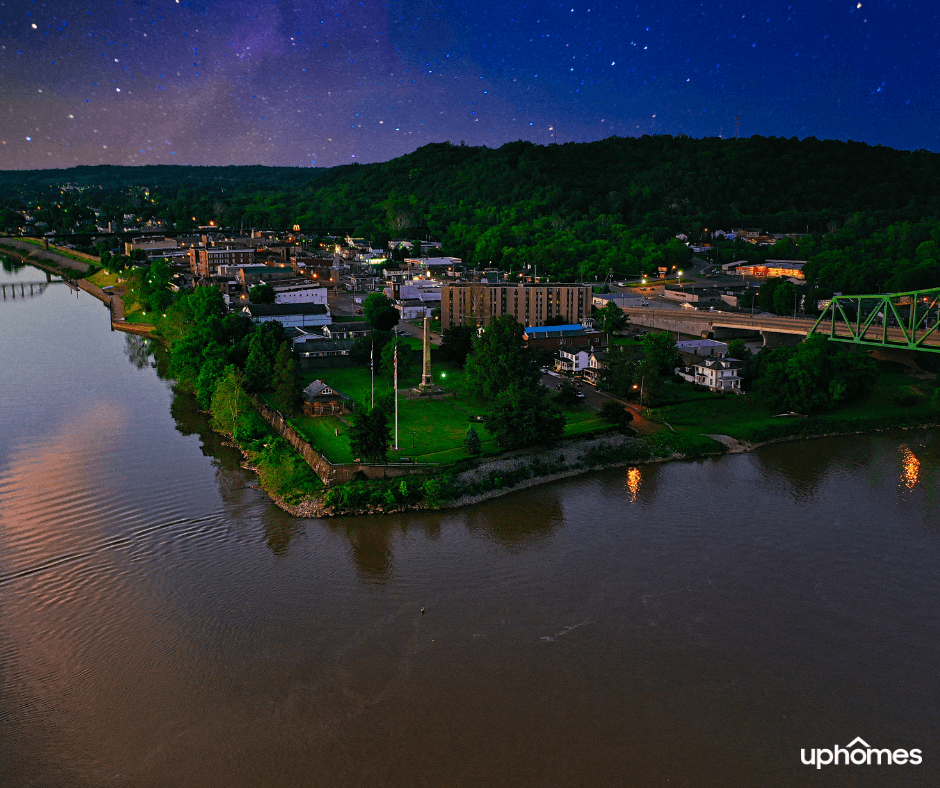 7. Indulge in a Great Restaurant Scene
Mount Pleasant and Charleston are home to some of South Carolina's best restaurants. Indulge in local favorites like shrimp and grits. Be sure to put an oyster roast on your list of foods to try.
Other southern delicacies include Frogmore stew, mac and cheese, and barbecue. Know that South Carolina's version of barbecue sauce may favor mustard. But when you head into any barbecue joint, you'll usually find a selection of sauces.
Do you enjoy fresh oysters? Then the Lowcountry Oyster Festival will satisfy your cravings. Participate in the oyster eating competition or just wander through and shuck some oysters!
If you're looking for a fine dining experience, try the pork chops at Langdon's Restaurant and Wine Bar. Graze and the Long Island Cafe are other local favorites. Fresh scallops and catfish will make for a delightful dinner.
You can't move to South Carolina without trying boiled peanuts. But don't expect these to taste like typical roasted peanuts. Boiled peanuts have a briny quality — and some would even say they taste like chickpeas.
Summer is the season for this state favorite. You can find lots of local stands selling them, so grab yourself a bag!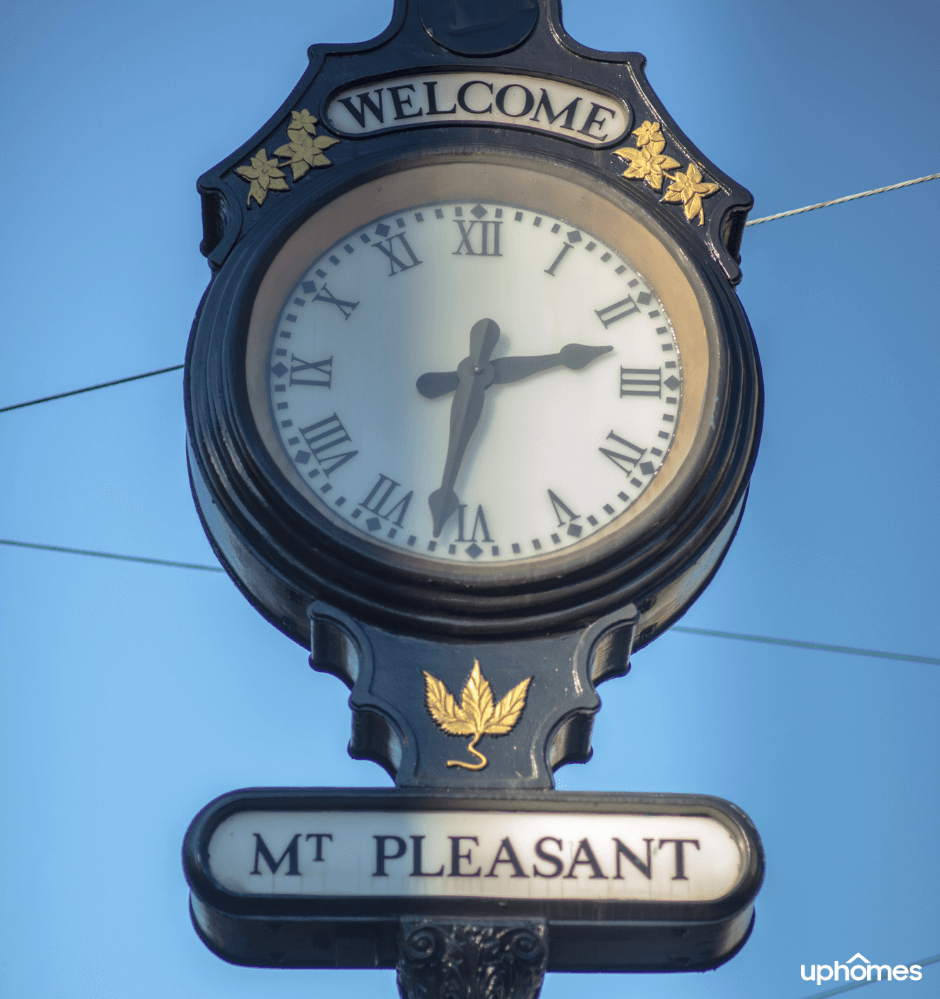 8. Natural Amenities
One of Mount Pleasant's biggest advantages is its natural amenities. With mountains to the west and oceans within a short drive, the topographical diversity is clear.
Sullivans Island borders Mount Pleasant on the south. The Wando River, Cooper River, and Charleston Harbor surround the rest of the area. Charleston Harbor is very close.
Check out Shem Creek Park for hiking and fishing. This Mount Pleasant park provides views of the creek and long boardwalks. You can even hitch a ride on a water taxi to visit Charleston.
You'll see lots of live oak trees, too. The winding tree branches will make you feel like you're living inside a storybook! See them on plantation properties or at the parks scattered throughout the town.
You'll love the blend of waterways and marshes in the Mount Pleasant area. Take the Marsh View Trail for gorgeous forest views. As another option, take your dog for a walk on the Laurel Hill County Park Loop.
You can enjoy these trails and parks any time of year. Unlike northern climates, you won't need to deal with snow or bracing temperatures. Even in the winter months, you can sit out on the porch and feel comfortable.
9. The Beach
Isle of Palms and Sullivans Beach are two of the most popular beach destinations. Within 30 minutes, you can be dipping your toes in the Atlantic Ocean. Best of all, you'll be able to find beaches with free access and parking.
At Isle of Palms County Park, you can walk along six miles of sandy beaches. This barrier island has boardwalks, snack stands, outdoor showers, and picnic areas. With over 50 points of access and lifeguards on duty, this is the perfect beach for a summer afternoon.
For a more exclusive weekend getaway, stay at the Wild Dunes Resort. Choose from between two golf courses, or try your hand at tennis. You can rent out a condominium or home to truly take a vacation.
When you venture out of the Mount Pleasant/Charleston area, you'll have even more beaches to choose from. Drive north to hit Myrtle Beach. With 60 miles of beaches and a spectacular Ferris wheel, Myrtle Beach can keep you as busy as you want to be!
Or drive south to Hilton Head Island. Head to the coast or hop on your bike and pedal the 64 miles of trails. Finish your day with cocktails and seafood at one of the 250 restaurants on this island.
10. Career
Mount Pleasant and the surrounding region provide ample opportunities for job seekers. And thanks to the Charleston International Airport, you can do business with people all over the world. 
Boeing took up residence in Charleston in 2011, and it's helped grow the local economy. Their famed 727s are assembled here. The facility has attracted significant population growth — and more good jobs.
As a result, other industries have taken off, too. You'll notice that the tech and biomedical industries are on the rise. Some have even started dubbing the Charleston area as Silicon Harbor.
You could look into careers in higher education, too. You have the College of Charleston, the Citadel, and Charleston Southern University just down the road. Consider positions in student life, academic support, or facilities maintenance. 
Is Moving to Mount Pleasant for You?
Mount Pleasant is a good place to set down some roots. You'll be in a growing suburban community with easy access to job opportunities and amenities. You'll always have a way to decompress at the nearby beaches.
If you're ready for a better quality of life, you can find it in South Carolina. When you're ready to start your new life in Mount Pleasant, connect with us for help with your Mount Pleasant relocation.
Below we have curated additional South Carolina relocation resources. If you're also considering North Carolina be sure to check out the best places to live there as well!
#blog-moving-sc-cta#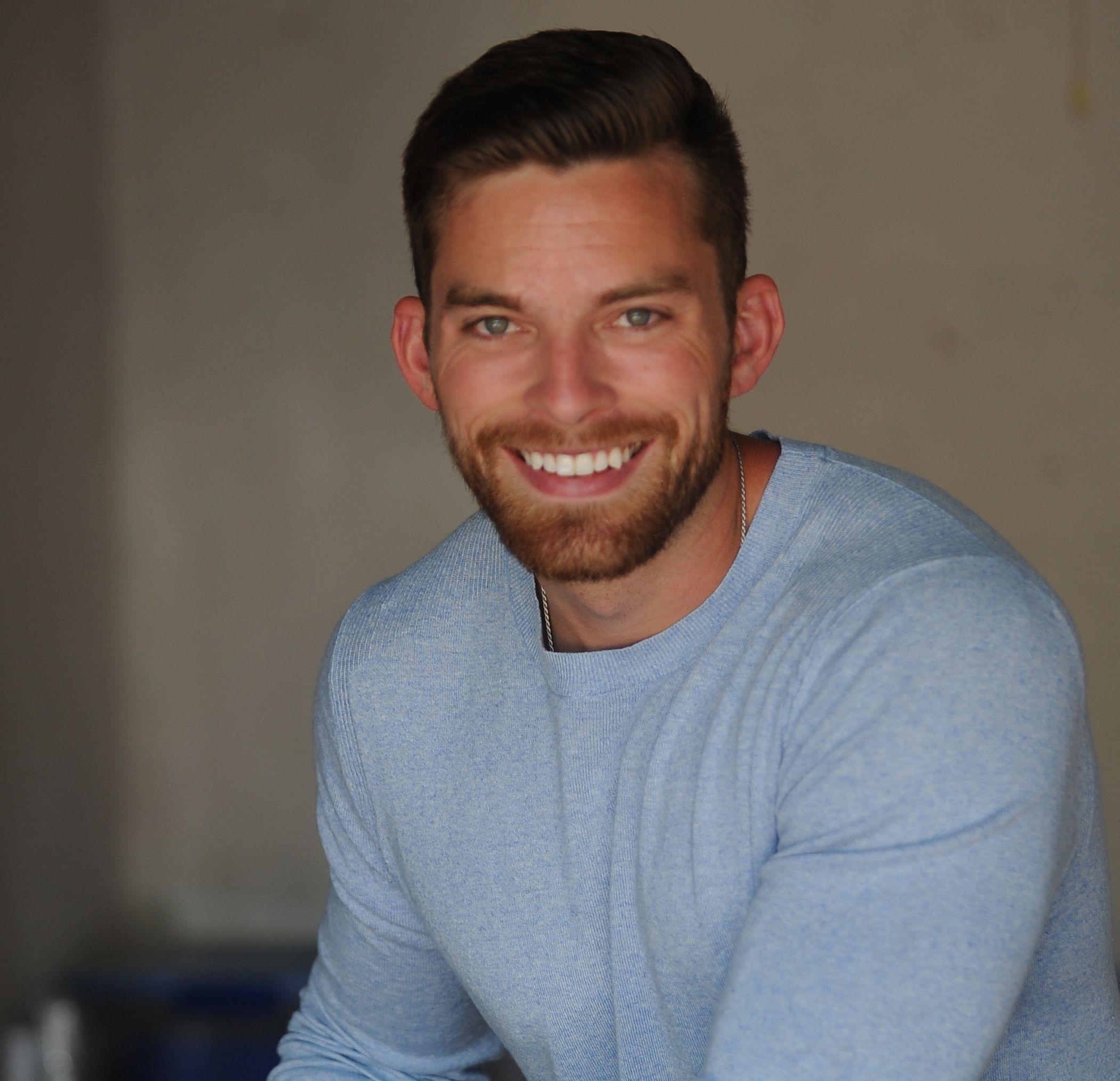 Ryan Fitzgerald
Hi there! My name is Ryan Fitzgerald, and I am a REALTOR®. My goal is to help you learn more about real estate through our Real Estate Blog! Hopefully, you enjoyed the above blog post and it found a way to provide help or value to you. When you're ready to buy or sell a home of your own let us know here. Please feel free to join the conversation by dropping us a comment below.