Living in Hilton Head: 10 Tips BEFORE Moving to Hilton Head Island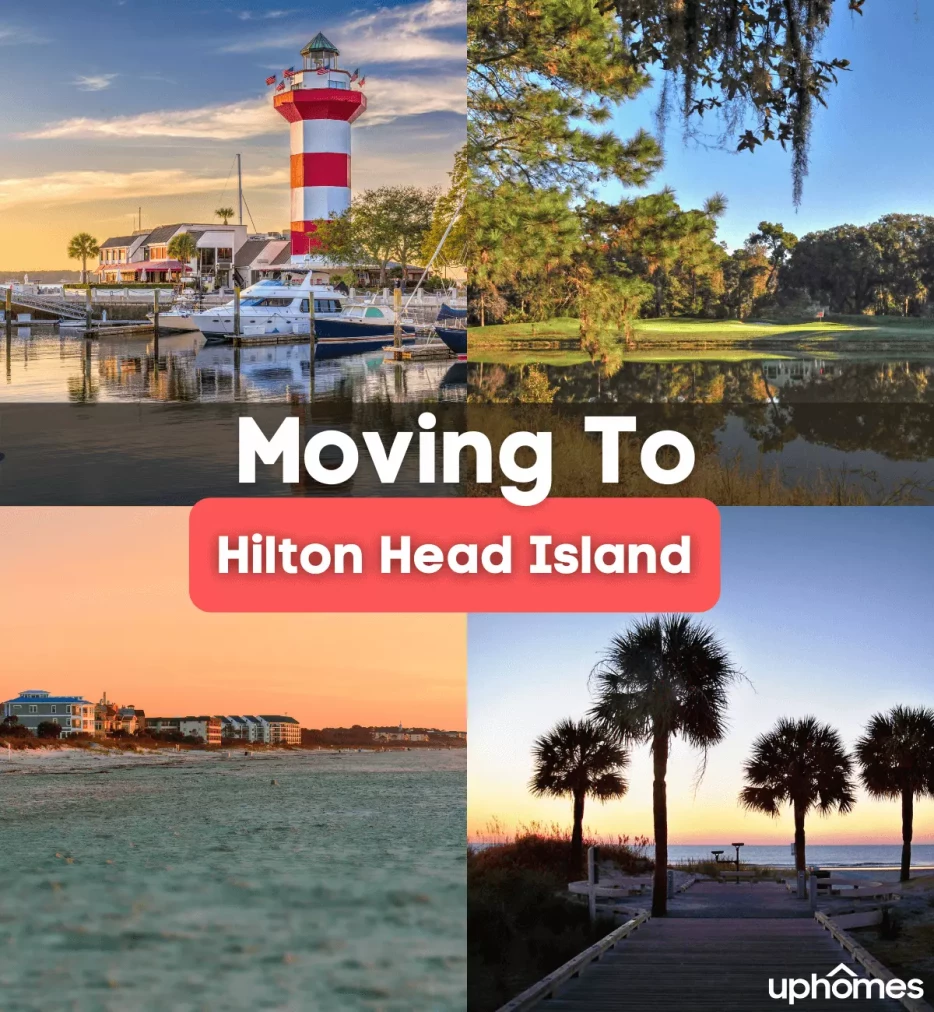 Living in Hilton Head
What is it like living in Hilton Head? A question many folks are asking when considering moving to Hilton Head Island.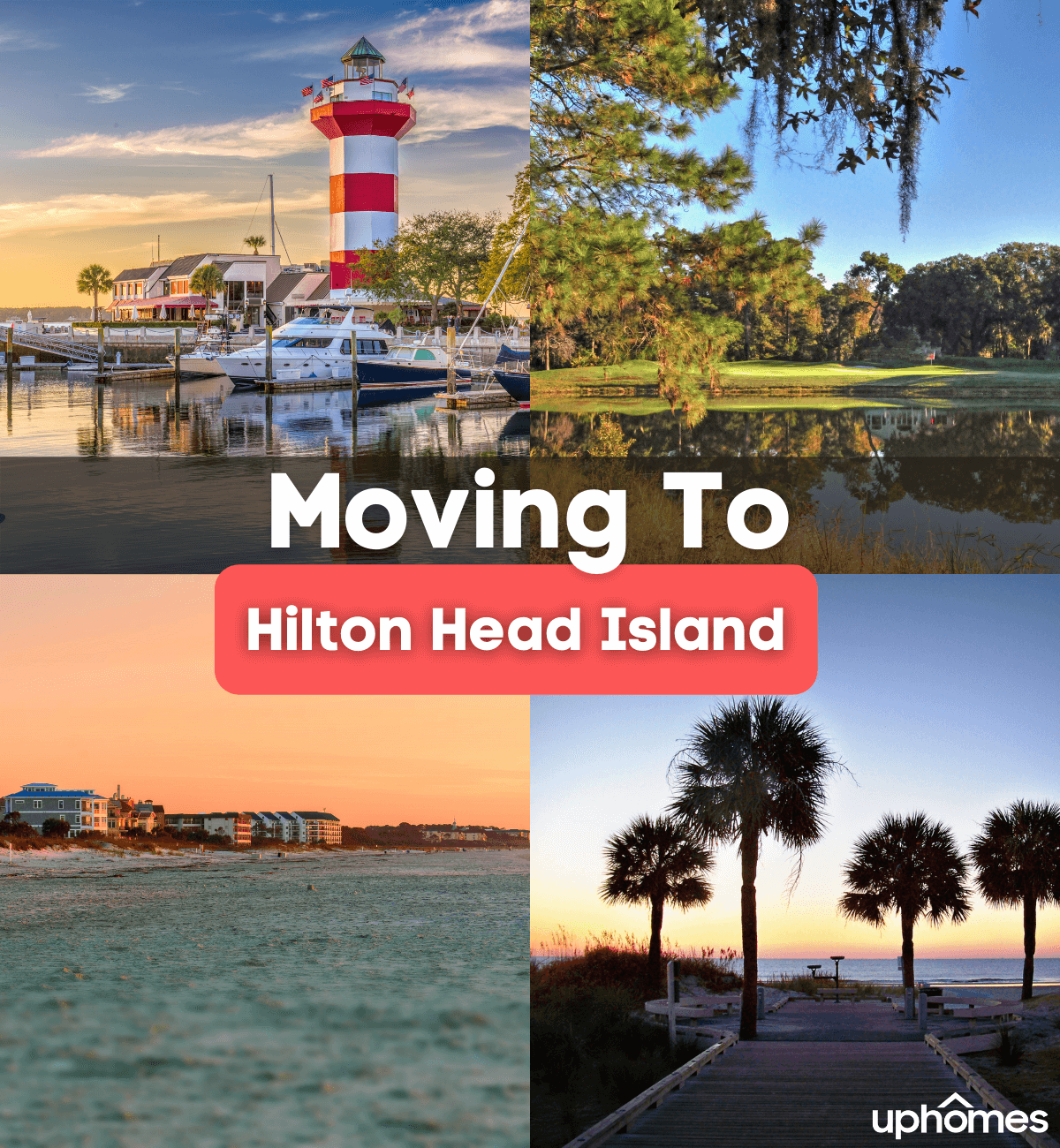 Every year, more than 2 million visitors flock to Hilton Head to enjoy the sun, sand, and 12 miles of beachfront on the Atlantic. After vacationing, many folks wonder what it would be like living in Hilton Head year-round. Moving to Hilton Head Island is on many people's bucket lists so let's examine further and find out if the permanent relocation is for you!
10 Tips BEFORE Moving to Hilton Head Island
Hilton Head: The Basics
While many people consider visiting Hilton Head Island as their vacation spot, others might be wondering if they could turn their vacation experience into everyday life.
With lovely weather year-round, tons of restaurants, and the opportunity to spend hours at the beach every week, why wouldn't you want to move to Hilton Head?
A barrier island and Lowcountry resort town in Beaufort County, South Carolina, Hilton Head has 12 miles of beachfront on the Atlantic Ocean. For this reason, it is an incredibly popular vacation destination.
It is estimated that 2.25 million visitors vacationed on Hilton Head in 2004. The population as of 2010 was a little under 38,000, however, the population during the summer can be as much as 150,000. The population of the island has grown by 32% in the last ten years.
The busiest times of year on Hilton Head include the Easter holiday, Independence Day, the first week of August, and Labor Day weekend. It also gets quite busy in early or mid-April when a part of the PGA Tour called the Verizon Heritage golf tournament is held every year.
One of the things you will want to take into account if you are considering living in Hilton Head is the ebb and flow of tourists on and off the island. During the peak tourist season, you will likely find longer than usual waits at restaurants, heavier crowds, and more traffic. Don't let that deter you from moving to Hilton Head Island though, the tourists help to keep the economy booming in Hilton Head!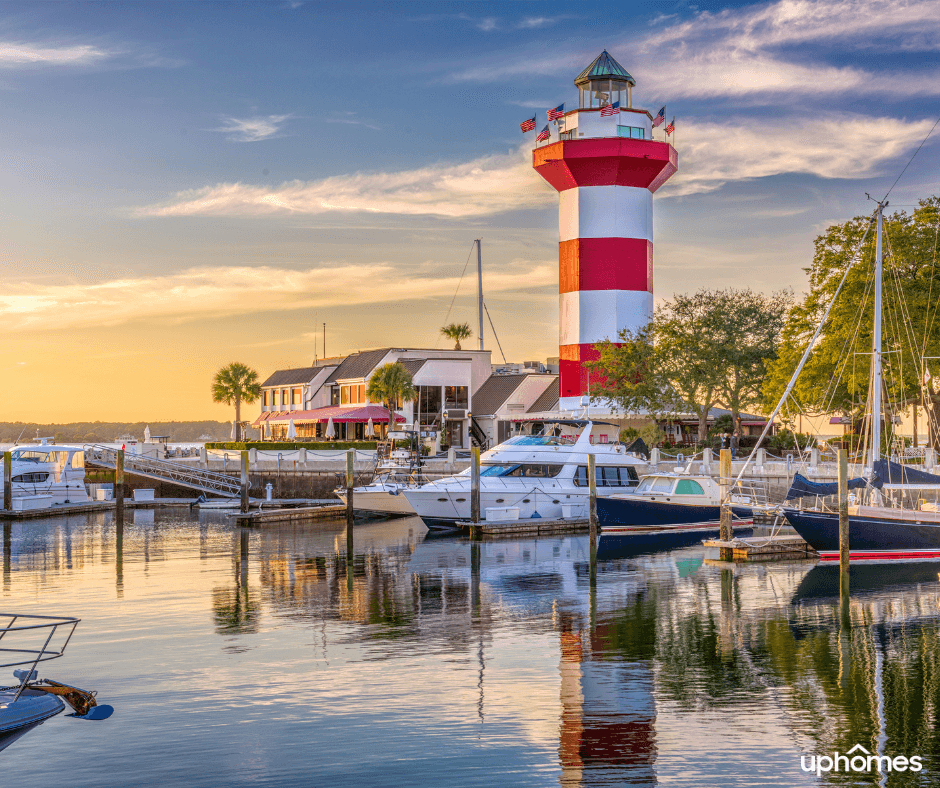 The Cultural Community Is Flourishing
For a community of its size, Hilton Head offers an unusual number of cultural opportunities. These include plays at the Arts Center of Coastal Carolina, the world's first Mermaid Encounter Boat Tour, the Hilton Head Symphony Orchestra, and more.
Because of its role as a vibrant vacation spot, you can find a flourishing community of fine art, music, and theatrical venues on the island. You can attend performances and cultural exhibits and visit galleries and a number of different institutions.
Living in Hilton Head you will immediately notice the commitment to the arts and the role they play in the community from music, to design, to the culinary arts.
There Are More Than 250 Restaurants on Hilton Head
While the island is only 5 miles wide and 12 miles long, Hilton Head Island is home to more than 250 restaurants! You'll find tastebuds you didn't know you had on Hilton Head Island.
If you consider yourself a foodie, you can find just about any kind of ethnic cuisine on the island, including Thai, Greek, Mexican, Chinese, Caribbean, Japanese, German, Italian, and French.
You also won't have any trouble finding local seafood spots, all-American fare, and southern-style cuisine.
If you think the great restaurants are enough to make people move to Hilton Head just wait until you experience the weather when living on the Island.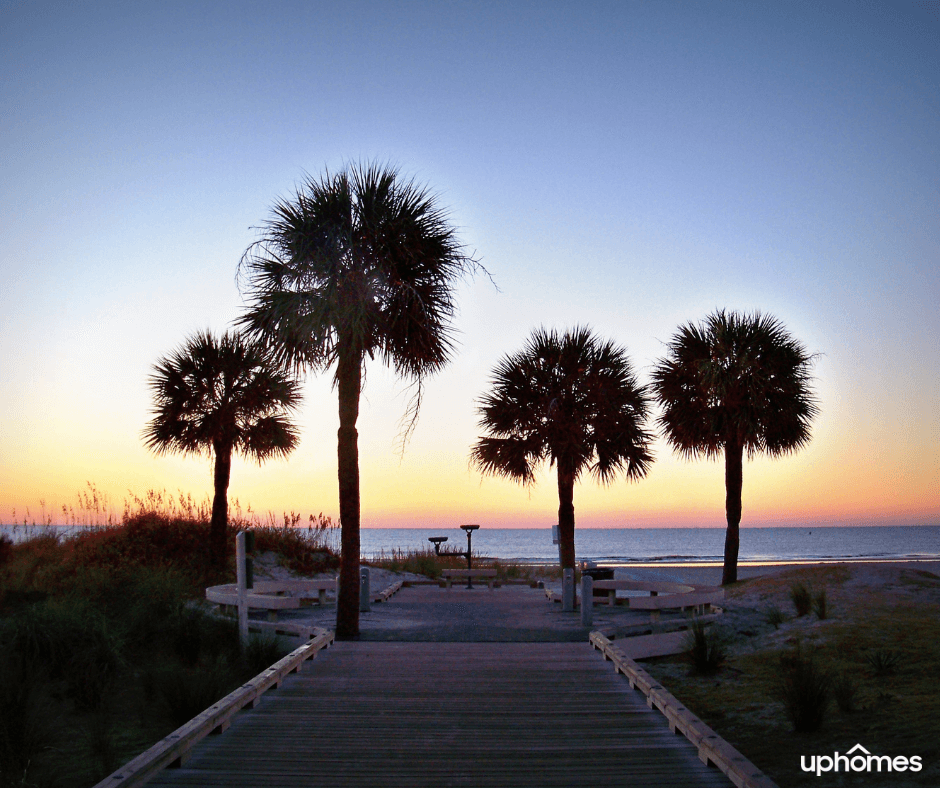 The Weather Is Pretty Great
The climate of Hilton Head is a humid subtropical climate. This means that the winters are mild and the summers are warm and humid.
The average temperatures in January range between 38 and 61°F, while the average temperatures in July range between 72 and 90°F.
The island is heated year-round because of the gulf stream. The gulf stream is located 70 miles off the coast of Hilton Head and helps to keep the temperature cooler in the summer and warmer in the winter. The Gulfstream also helps to protect Hilton Head from ocean storms.
Living on Hilton Head Island is pretty convenient for those who need to 'jet' often.
There Are Two Airports
For such a small island, It's fairly remarkable that there are two airports that service the area. The first and closest airport is Hilton Head Airport, which is roughly 5 miles away from all of the resorts on the island. Savannah/Hilton Head International Airport is a second airport, which is about 45 miles south of Hilton Head.
Daily flights to the Hilton Head airport are offered by Charlotte's US Airways Express. A number of other carriers offer daily flights into Savannah.
If you are moving to Hilton Head, you want to know that there is no public transportation system. This is likely because the island is small and largely caters to seasonal tourists. Visitors and locals alike get around the island by driving or by riding bicycles.
If you are planning on visiting Hilton Head, it is advisable to rent a car. These services can get booked up during peak season, so it's important to do so in advance.
There are some limited bus services provided by the Low country Regional Transportation Authority, which transits between the island and nearby counties such as Hampton, Beaufort, Colleton, and Allendale.
If you're moving to Hilton Head from a place with high levels of rush hour traffic you may feel a bit more at home than you realize thanks to the Hilton Head bridge!
Rush Hour Traffic Can Be a Pain
The traffic on Hilton Head isn't always bad, but it's a good idea to get a sense of it before you make the move. If you are going to be working on Hilton Head, it's a good idea to live on the island. However, if you're going to be working on the mainland, you may want to consider not living on Hilton HeadIsland as the traffic can be tough.
The reason for this is that the Hilton Head Bridge is arguably the most difficult aspect of Hilton Head driving. On a good day, the traffic can be slow-moving and congested during rush hour. However, if even the smallest of fender benders occur, you can expect to spend much longer than you'd want to imagine sitting idling in traffic.
Since the bridge is the only way to get onto the island, it creates a bottleneck. This means that if traffic is backed up and you need to cross the bridge, you have no other options.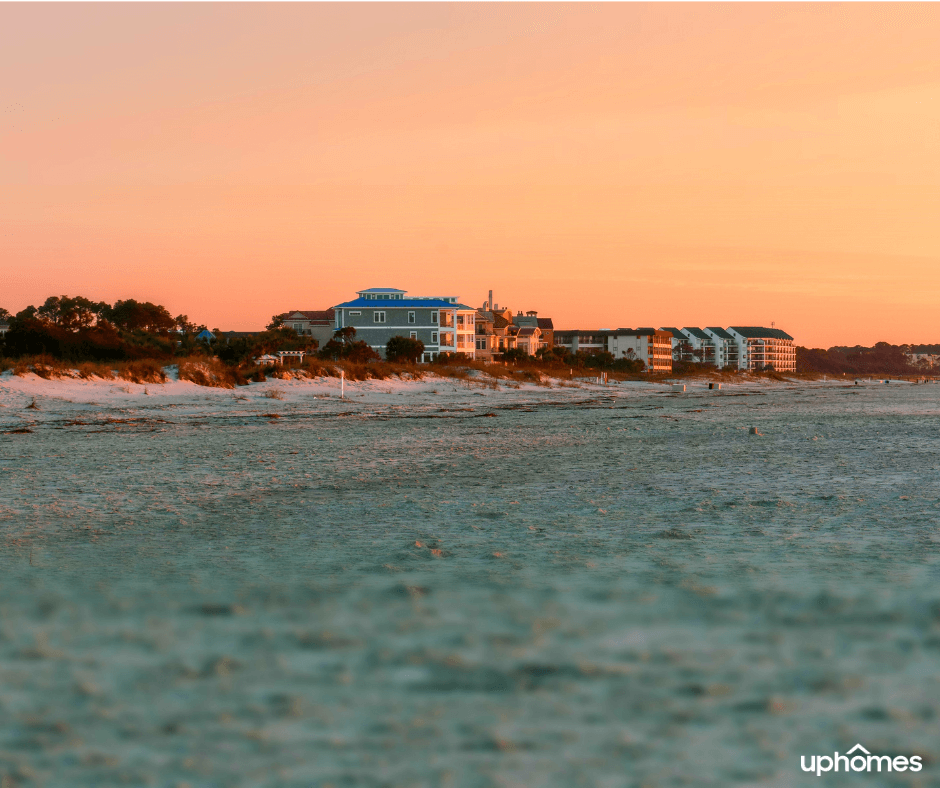 Beach Living: Hilton Head Island Local Spots
The main attraction for most visitors to Hilton Head is the beach. With expansive white sandy beaches, tourists love to enjoy the sun, splash in the waves, and dig in the sand on our beaches.
While you can find plenty of information online about popular tourist beaches, as a local you'll want to find some of the more secret spots. One quieter place you'll want to check out is Fish Haul Beach Park. When you're a local it makes finding your 'spots' easier.
Fish Haul Beach Park is a public beach that is a bit off the beaten path and you may not know it exists unless you live here. The waters are shallow at low tide and the beach is expansive. Here you'll have plenty of opportunities to explore tidal pools and collect shells with your family.
There are a lot of great reasons to live in Hilton Head. First, you'll get to witness the most beautiful sunrises and sunsets every single day. You'll also be able to make relaxing walks on the beach a part of your daily routine.
You'll also get to eat your fair share of delicious seafood when you live on an island. On top of that, the ionized air of living near the ocean can help to make you feel more energized and more relaxed. Regularly visiting the beach can also help you to get high-quality sleep regularly, which is an essential part of your overall health and wellbeing.
Lastly, buying real estate near a beach is historically a good investment if you plan to live in the home. There has historically always been a lot of interest in ocean-front property, as you aren't the only one who fantasizes about taking moonlit strolls on the beach every evening before bed or doing your morning run on gorgeous sandy beaches.
You're Less Than an Hour Away From Savannah
Even though Hilton Head is a relatively small community, you can always head to Savannah to get away from the island for a bit. Savannah is a truly beautiful city, with ancient Spanish moss draping the trees that line the street and incredible squares and streets throughout the entire city.
You'll feel like you're in a movie when you visit Savannah. In fact, once you arrive you won't be surprised to learn firsthand why some famous films have been filmed right there.
You also are close to a number of other great southern locations for day trips or weekend trips. Only about 2 1/2 hours away from Charleston, where you can experience the rich history, culture, and southern charm of the city.
A trip to Atlanta will take you about 4 1/2 hours if you're looking to explore inland a bit. You are also less than four hours away from Charlotte, North Carolina, and Greenville, South Carolina.
You can even head south and be in Jacksonville Florida in about 2 1/2 hours!
You Aren't Far From Great Hiking, Camping, and Wilderness Opportunities
If you are interested in moving to Hilton Head Island, You'll likely be interested in knowing about the hiking and camping opportunity you'll have the option to participate in.
There are a number of wildlife preserves and other green spaces right off the island that you can head to get away from the hustle and bustle of island living. The Victoria Bluff Heritage Preserve/Wildlife Management Area is nearby and consists of more than 1100 acres of nature trails. There you can see many native trees, wildlife, and birds.
You can also check out Turtle Island Wildlife Management Area, which is a 1700-acre wildland resource where you can both your wildlife and hunt.
The Savannah National Wildlife Refuge is also not far away. This is a 29,000-acre wildlife refuge where you can take a 4-mile wildlife drive or check out the hiking and biking trails.
If you are looking to do something more adventurous, you are roughly 5 hours away from the Appalachians and the Great Smoky Mountains, depending on which part of the region you're traveling to. There you'll have endless opportunities to go ziplining, hiking, biking, white water rafting, camping, and so much more.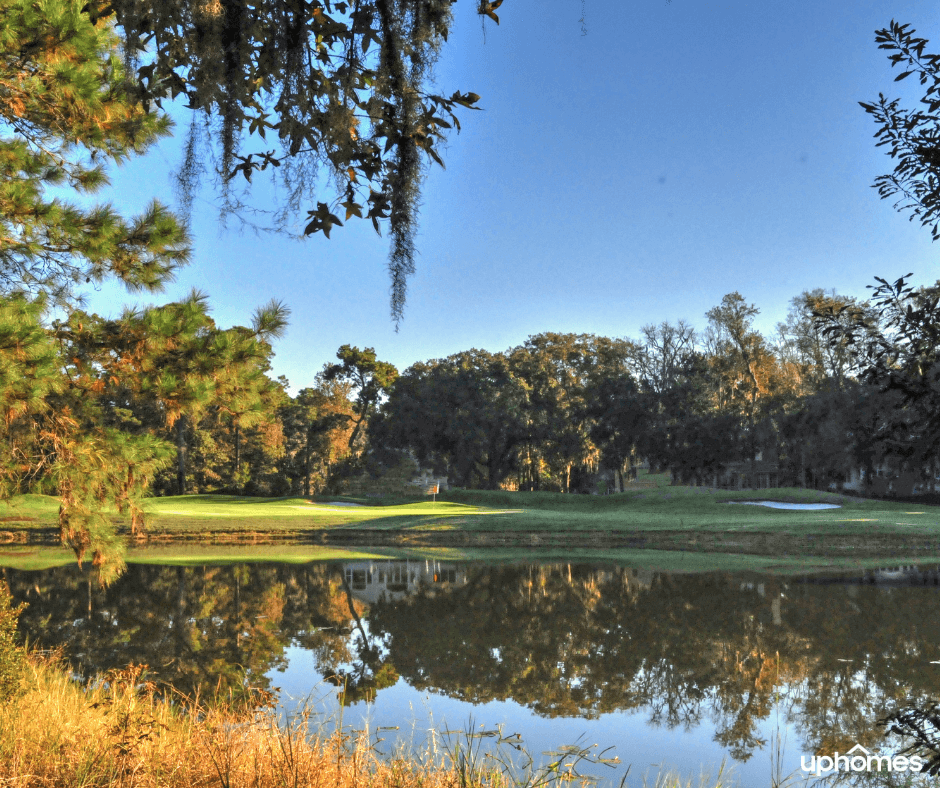 Hilton Head Is a Paradise For Golfers
If you are wondering why you should move to Hilton Head Island, one good reason is that it is a tremendous location for golf lovers. If you love golf, then you will be ecstatic about the variety of golf clubs you can join. You can even use some of the best golfers in the world at one of the PTA stops that is held on Hilton Head every spring.
Trying to Decide Where You Should Move in the Carolinas? Hilton Head is a Great Choice!
Hilton Head Island is one of the best places to live in South Carolina and there are a ton of reasons why folks are moving to SC. When considering a move to South Carolina people are often considering the best places to live in North Carolina as well. Living in North Carolina is another great choice for folks as well who are considering a move to Hilton Head Island. You really can't go wrong in Carolina whether it's Hilton Head Island or one of the places below!
#blog-moving-sc-cta#
#blog-moving-cta#

Find your new home
Search real estate and homes for sale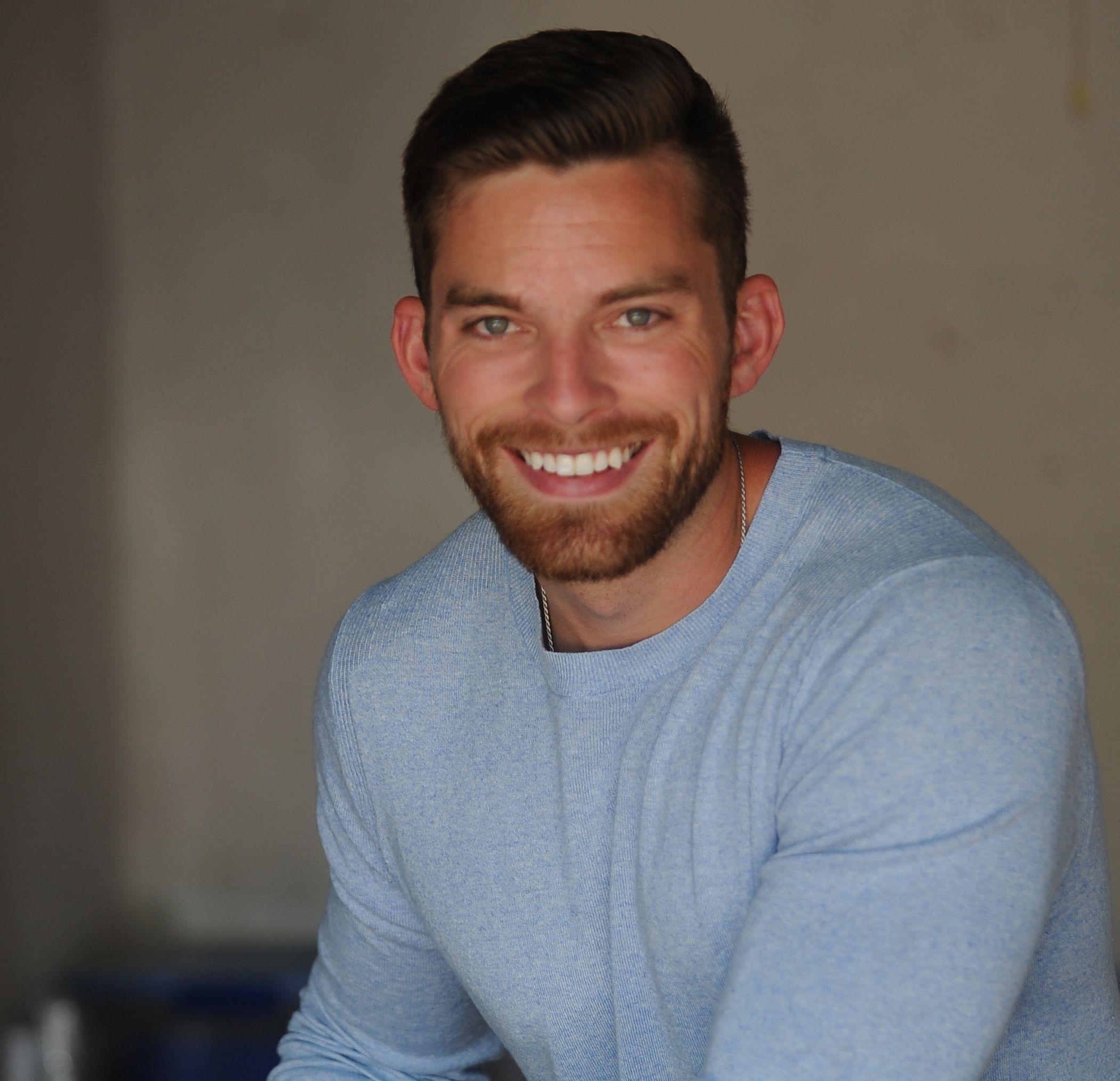 Ryan Fitzgerald
Hi there! My name is Ryan Fitzgerald, and I am a REALTOR®. My goal is to help you learn more about real estate through our Real Estate Blog! Hopefully, you enjoyed the above blog post and it found a way to provide help or value to you. When you're ready to buy or sell a home of your own let us know here. Please feel free to join the conversation by dropping us a comment below.