10 Things to Know BEFORE Moving to Myrtle Beach, SC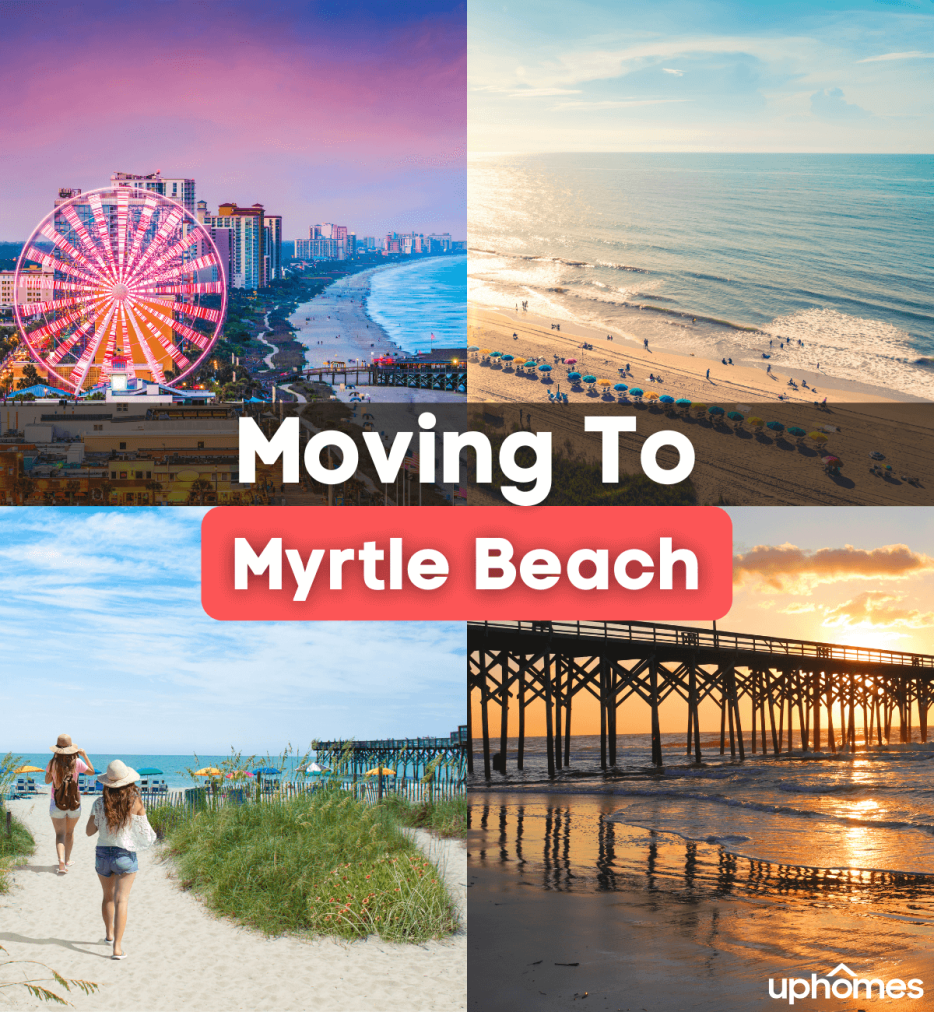 Living in Myrtle Beach
For anyone who is thinking of moving to Myrtle Beach, you'll want to read this article first! There's a reason the area is known as the Grand Strand. We are going to dive into what it is like living in Myrtle Beach and you can always check out homes for sale in Myrtle Beach.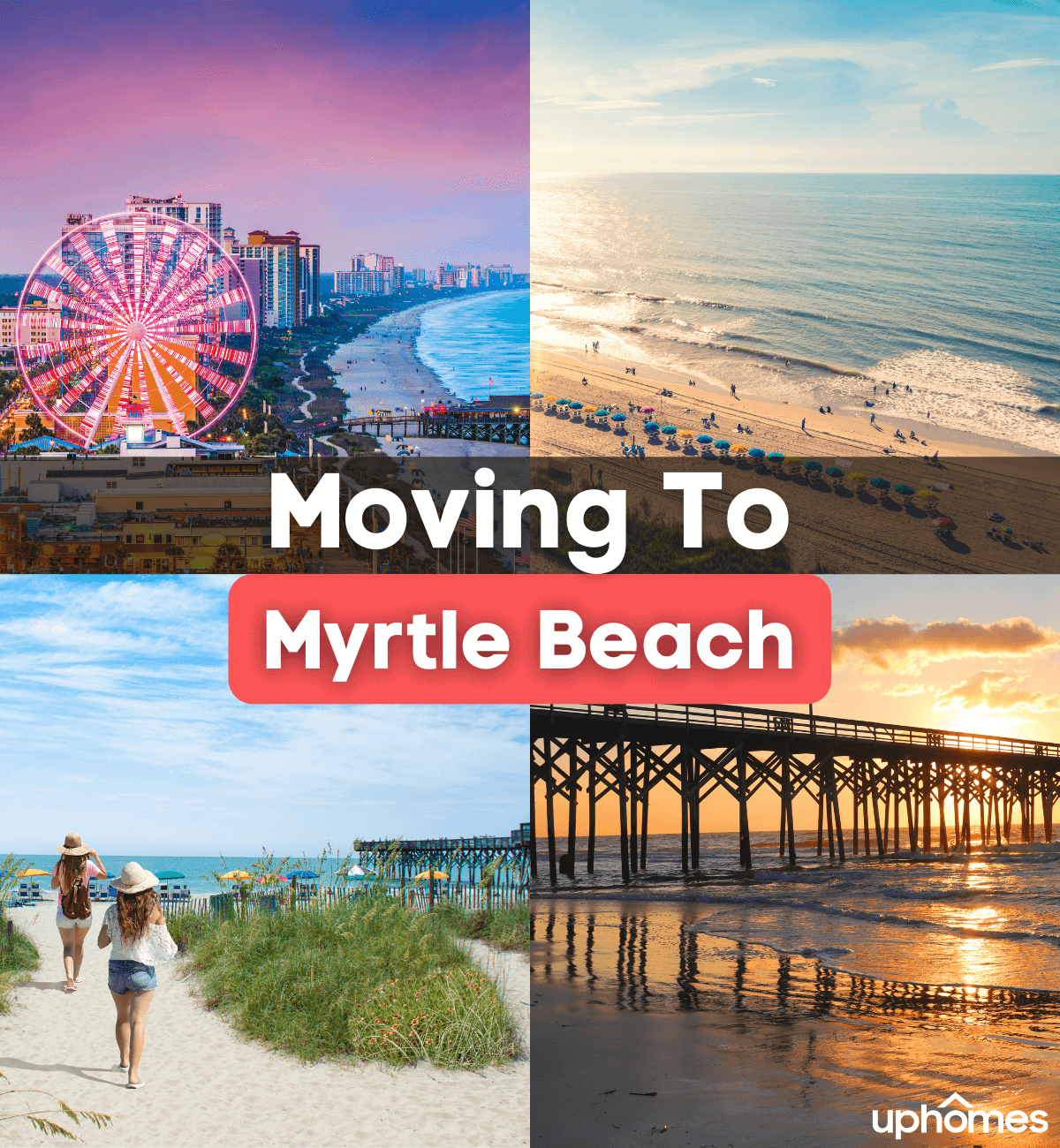 10 Things to Know BEFORE Moving to Myrtle Beach, SC
A Tourist Town
If you're moving to Myrtle Beach you will want to understand it's a tourist town. Millions of visitors arrive every year to enjoy the beach and a wide variety of tourist attractions that you will find in Myrtle Beach. If you enjoy new faces and new people you will love living in Myrtle Beach.

The biggest attractions in Myrtle Beach include the beaches, amusement parks, golf courses, shopping complexes, retail developments, an aquarium, and Legends in Concert - and the biggest of all might be the great weather!
There are over 1900 restaurants in Myrtle Beach, so it will take you a long time to get tired of trying new dining spots. There are also roughly 425 hotels that tourists can choose from when they visit. If you are relocating to the Grand Strand you'll notice right away that the economy is built on tourism.
If you love golf, you'll be happy to know that there are more than 80 golf courses in the area and more than 30 mini-golf courses.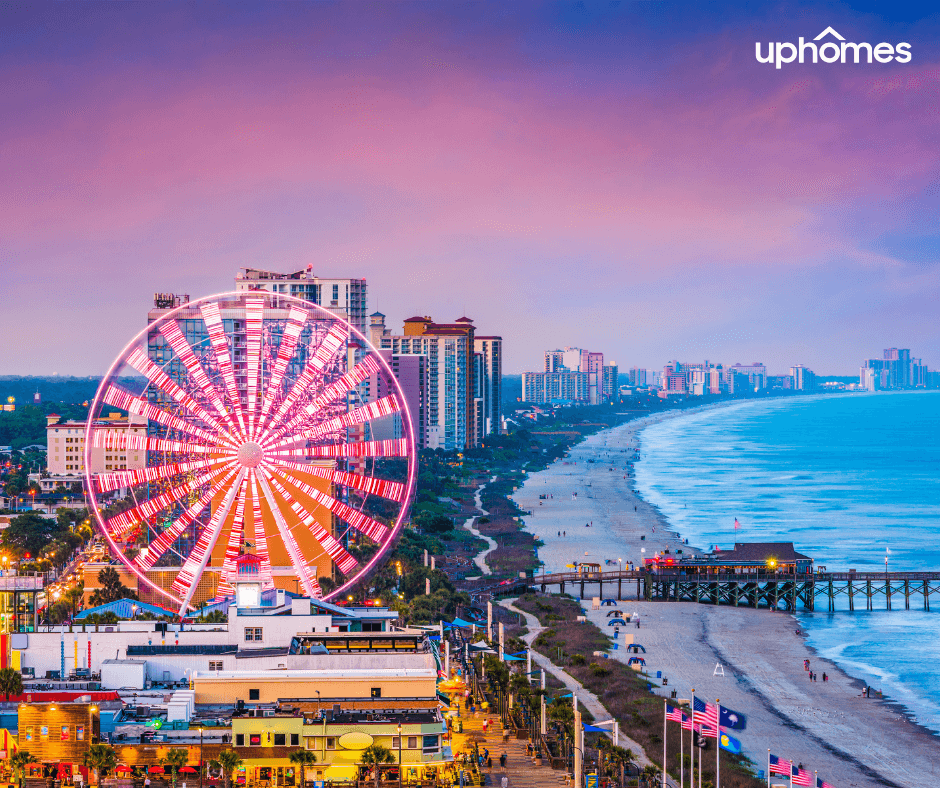 So Many Things To Do in Myrtle Beach
There are so many things to do in Myrtle Beach! With endless tourist attractions, restaurants, and shopping centers you will never run out of things to do! Combine that with the beach and some golf and you will always have new places to go and try. Once you're living in Myrtle Beach you will find your local spots and hangouts that you will become a regular at.
At The Boathouse, you can find a backyard outdoor music venue that brings touring jam bands and country acts.
You can also take the family to Myrtle Beach State Park or Huntington Beach State Park to go camping for the weekend.
One fun trip to take is exploring the quaint town of Conway which is located nearby, and also home to Coastal Carolina University. With historic homes and tree-lined streets, you'll feel like you're living in a miniature version of Charleston. Speaking of which, you're also within day-trip or weekend trip distance of a number of great southern cities, including Charleston, Florence, and Wilmington, North Carolina.
There Are More Restaurants in Myrtle Beach Per Capita Than in NYC and Paris
According to the Myrtle Beach Chamber of Commerce, there are 480 restaurants for every 100,000 people. Respectively, Rome, Paris, and New York City each have 477, 367, and 310 restaurants per 100,000 residents.
There are a number of reasons why there are so many restaurants in Myrtle Beach. First, the quickly growing population has drawn the interest of a number of national chains. It is also home to so many restaurants because of the millions of tourists that flock to Myrtle Beach every year, whether they are coming from the Carolinas or overseas.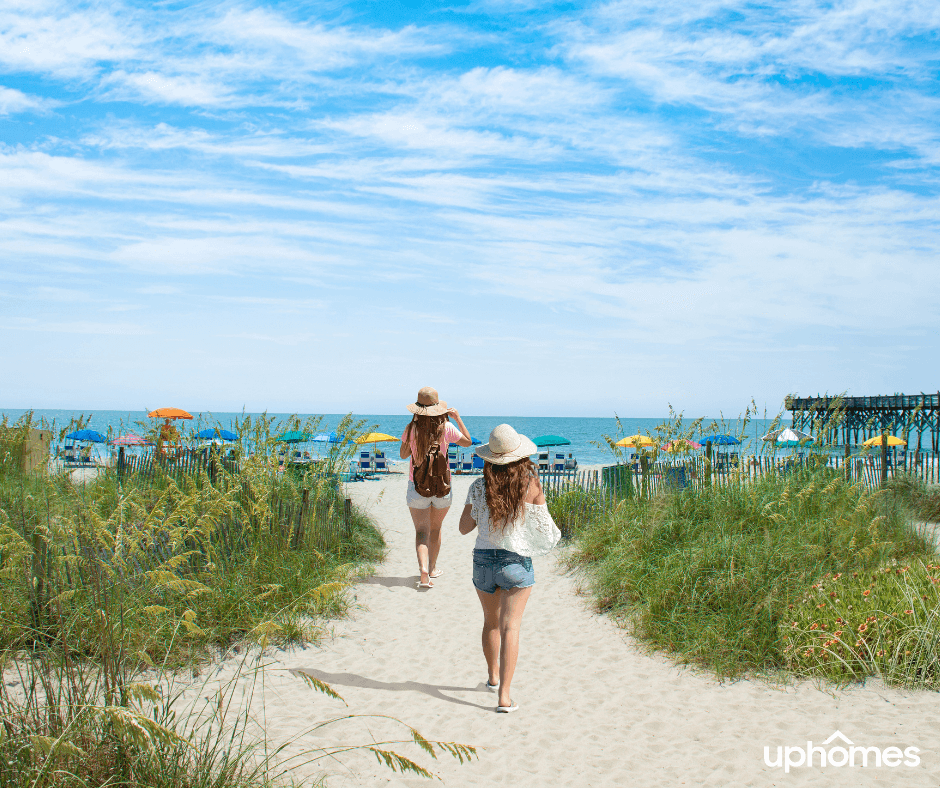 The Cost of Living in Myrtle Beach
In 2019, Myrtle Beach was named in an article by USA Today to be the number one affordable city "where everyone wants to live right now." These days, people typically have to choose between living in a desirable location for a hefty price tag or choosing an area with a low cost of living. Myrtle Beach is an exception to this rule, as it is both desirable and has a low cost of living. This gives Myrtle Beach a great value a lot like most of the cities located in the Carolinas!
There's a reason people are moving to South Carolina. Weather, affordability, economy, the beach, and the low cost of living! We have put together guides on the best places to live in South Carolina and the best places to live in North Carolina if you're still searching for your perfect place!
The Economy In Myrtle Beach
If you are considering moving to the area, you'll want to consider your job prospects in Myrtle Beach. The economy of the area is definitely dominated by tourism, with roughly 75,000 area jobs in the tourism industry. This has both pros and cons for people moving to Myrtle Beach without a job.
Before moving to Myrtle Beach you'll want to have a general plan when it comes to your job prospects. You could move to Myrtle Beach and begin in one of the many restaurants and work your way into something else. There is always a need in Myrtle Beach for help within the tourism industry.
There are also plenty of job opportunities in healthcare in the Myrtle Beach area. A significant retirement population has made their home in this area, and for this reason and others, there are several award-winning medical centers where one could find employment.
There are also opportunities for starting businesses in Myrtle Beach. It's important to do your market research before you pack up and move to open a seafood restaurant. However, because of the influx of tourists every year, it can be a good place to run a successful business.
You will notice right away when living in Myrtle Beach that this is an economy built on tourism and healthcare.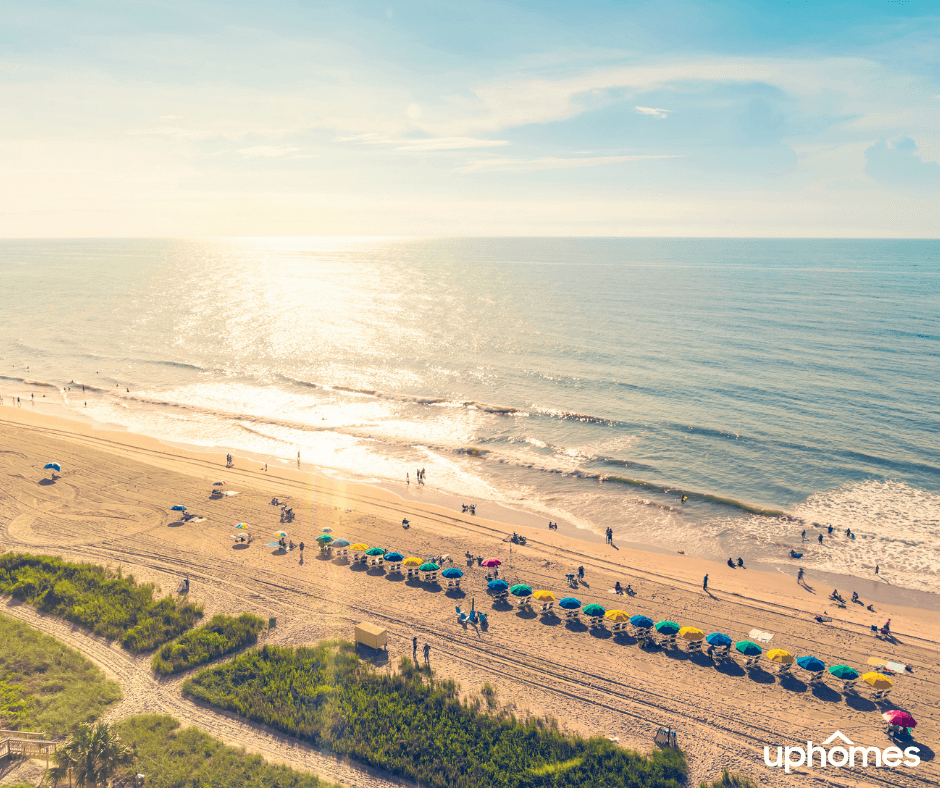 Myrtle Beach Is a Beach Lovers Paradise
Can you imagine living near the beach? Where you can take a stroll in the sand after dinner every night and spend your weekends lounging in the sun? This is what prompts people to move here!
There are 60 miles of uninterrupted beach in this beautiful area. One of the great things about Myrtle Beach is that there are so many other tourist attractions inland that the beaches rarely get too crowded. That is, so long as you avoid the areas in front of major resorts.
If you are raising a family and Myrtle Beach and are looking for family-friendly beach spots, you'll want to stay close to the Boardwalk or head down to Surfside. The area near 21st Ave. is more of a college student area as well as Murrells Inlet and Garden City.
If you love the beach you'll love living in Myrtle Beach!
The Climate Is Delightfully Mild
The humid subtropical climate of Myrtle Beach is typical of South Atlantic and Gulf states. Every year, Myrtle Beach enjoys abundant sunshine, with more than 2800 hours in a 365 day period.
During the summer, it is humid and hot. The summer season is long, and you can expect the average daytime highs to be between 83 and 91°F. At night during the summer, the average lows are near 70°F.
The daytime summer heat is somewhat mitigated because of the coastal location of this area compared to inland South Carolina. Due to the Bermuda High, there is a practically tropical feel to Myrtle Beach. The temperature of the Atlantic Ocean can reach higher than 80°F during the summer.
It is common to experience thunderstorms during the hot season, and the most precipitation occurs between June and September. When thunderstorms do occur, they are typically brief but occasionally severe.
Occasionally, tropical cyclones impact the area. However, weak tropical lows and weaker tropical storms are more common.
The winters in Myrtle Beach are short and mild. During the day, the average highs range between 57 and 61°F. The lows at night are, on average, between 36 and 38°F. The winters in Myrtle Beach can be variable, with some being milder than others.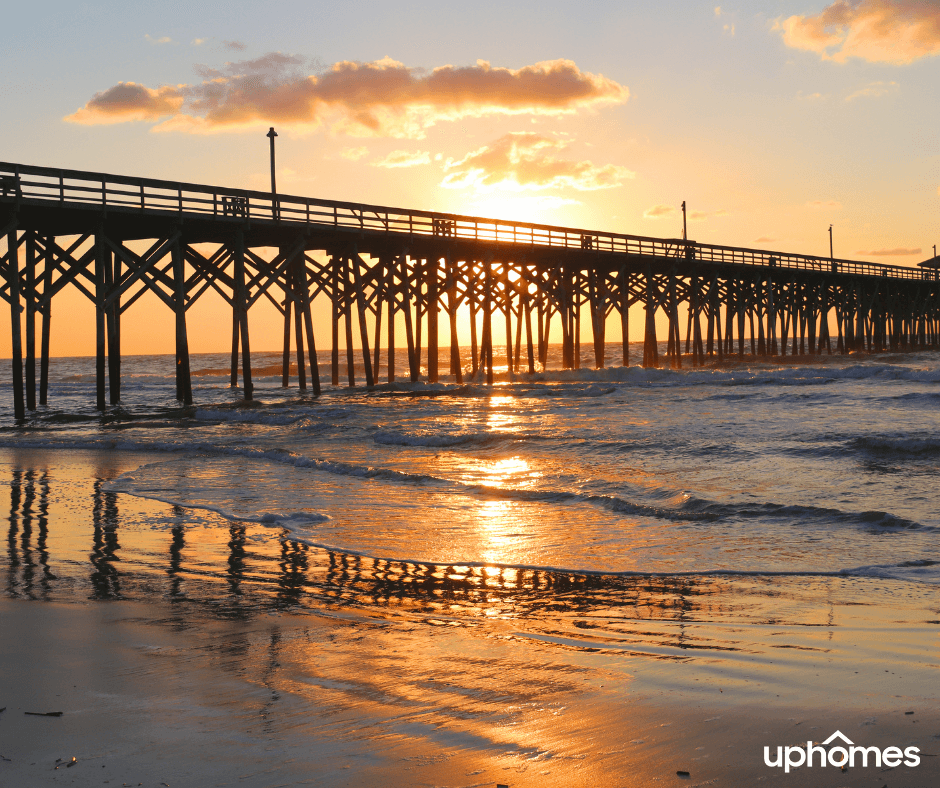 You've Got Options When It Comes to Neighborhoods
In Myrtle Beach, a number of multi-neighborhood subdivisions and expansive, master-planned communities have been being built in the last decade. These places often offer amenities like parks, tennis courts, pools, and even sometimes a golf course. The HOA fees of these communities are fairly low compared to most condo complexes in the country and usually include street upkeep, lawn maintenance, and more.
Grand Dunes
The most desired and largest master-planned community in Myrtle Beach is Grand Dunes. Ever-expanding Grand Dunes is a luxury community where the prices are normally $500,000 and up.
Dunes Club
Located on the ocean side of Highway 17, Dunes Club is older than Grande Dunes but not much cheaper nor less desirable. Many homes here have views of lakes and the Dunes Club Golf Course and are built in a plantation style.
Carolina Forest
If you're trying to decide where to live in Myrtle Beach, you'll want to know that Carolina Forest is one of the most popular locations. This enormous 9000-acre master-planned community has prices to fit any budget in roughly 30 distinct neighborhoods.
With its own post office, schools, shopping center, and medical offices, Carolina Forest has it all. Waterbridge, The Farm, and Plantation Lakes are the most popular neighborhoods in Carolina Forest.
Market Common
What was once the old Myrtle Beach Air Force is now Market Common. This master-planned community has many areas, all revolving around a dining and shopping business district. You can find unique stores, restaurants, services, boutiques, parks, joggers, families, dog walkers, and incredible landscaping.
You have many options if you're thinking about living in Market Common. There are home prices to fit just about every budget. You can choose between condos, townhomes, brick executive homes, brightly colored Charleston-style homes, and much more.
If you're looking for recommendations for neighborhoods in Market Common, check out Emmens Preserve, Cresswind, and Sweetgrass Square.
The Myrtle Beach Metropolitan Area Is Growing Fast
For several years, Myrtle Beach, South Carolina, has ranked as the second fastest-growing metropolitan area in the United States. Between 2017 and 2018, more than 17,000 people moved to the metro area. This represents a 3.8% population growth. Between 2010 and 2018, more than 104,000 people moved to the site, representing a nearly 30% population growth.
This places the Myrtle Beach-Conway-North Myrtle Beach area as the fastest-growing metro area for these eight years, after only The Villages, Florida.
Transplants to the greater Myrtle Beach area from out of state are most commonly coming from:
North Carolina
New York
Pennsylvania
New Jersey
Virginia
Florida
Maryland
Connecticut
Ohio
Massachusetts
In Myrtle Beach, itis roughly an even split between people who were relocating permanently and those who were buying a second home or investing. With the outbreak of the coronavirus pandemic, many individuals have chosen to make a moveafter they gained the ability to work from home, accelerating the number of people who are moving to Myrtle Beach.
Educational Opportunities in Myrtle Beach
There is a single public school district in Myrtle Beach, which Horry County Schools serve. However, several private and charter schools are in the city or nearby.
As far as higher education goes, the largest university in the area is Coastal Carolina University. You'll also find the Horry-Georgetown Technical Collecte, Miller-Motte Technical College, ITT Technical Institute, and Myrtle Beach campuses of the Palmetto School of Career Development and Webster University. The Golf Academy of America is also nearby.
Should You Move to Myrtle Beach?
As you can see, moving to Myrtle Beach, SC, has some pros and cons like anywhere else. As a popular tourist destination, you'll have to consider whether you like the idea of living in a resort town. For some, that may sound like an incredible experience; for others, it may be a little too fast-paced. Check out the newest real estate listings in Myrtle Beach to see if there's anything that matches your lifestyle.
Only you can decide whether or not Myrtle Beach is the right place for you and your family. However, there are so many incredible and up-and-coming cities and towns in the Carolinas that you'll likely find the perfect new home in one of these great states. We have written about quite a few and have the top local real estate experts in each area ready to help you with your home search -connect with them here.
Below you will find more relocation resources on South Carolina cities, and if you're also considering Carolina to the North, here are the best places to live in NC!
#blog-moving-sc-cta#

Find your new home
Search real estate and homes for sale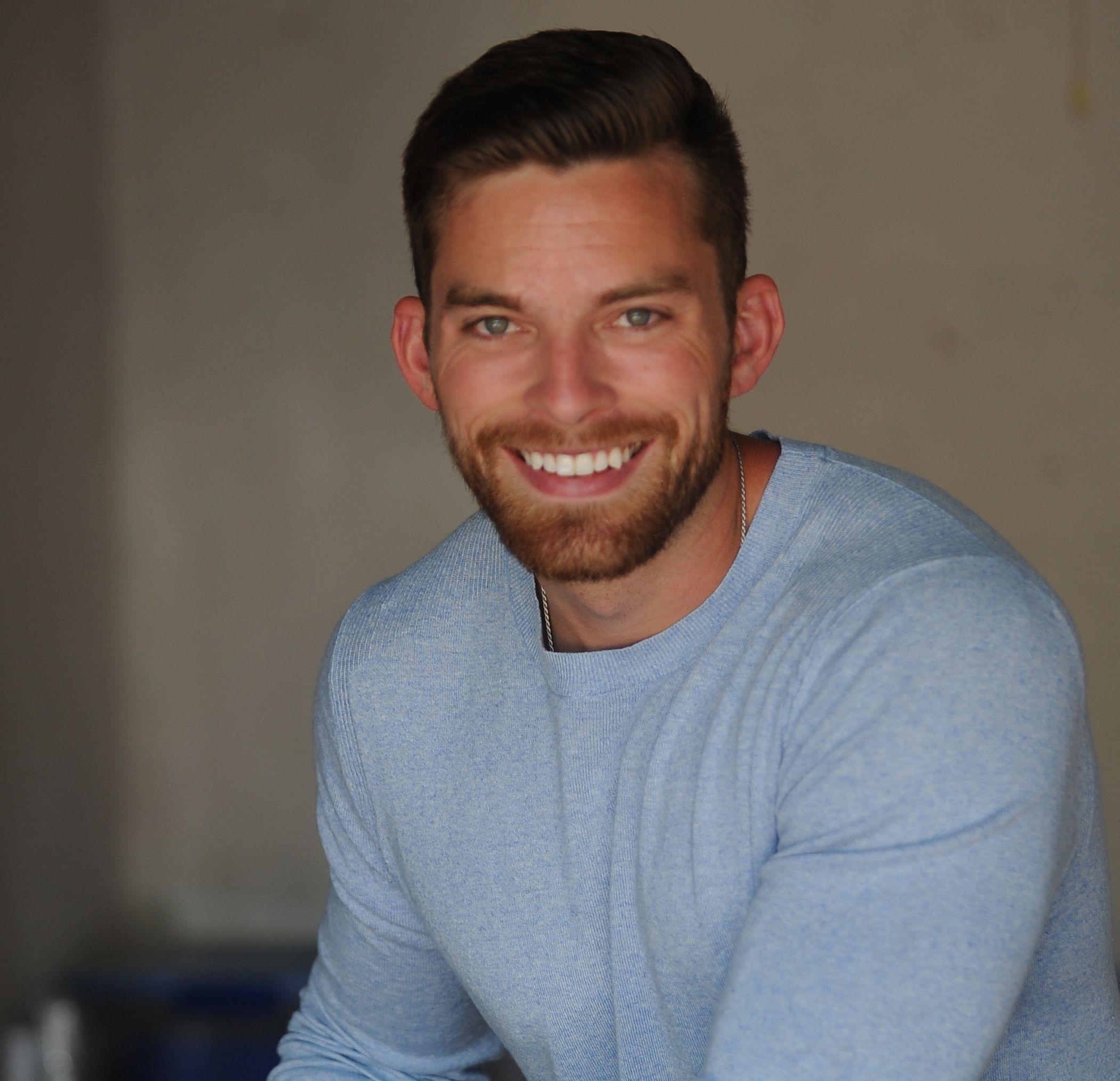 Ryan Fitzgerald
Hi there! My name is Ryan Fitzgerald, and I am a REALTOR®. My goal is to help you learn more about real estate through our Real Estate Blog! Hopefully, you enjoyed the above blog post and it found a way to provide help or value to you. When you're ready to buy or sell a home of your own let us know here. Please feel free to join the conversation by dropping us a comment below.