10 Things To Know BEFORE Moving to Chapel Hill, NC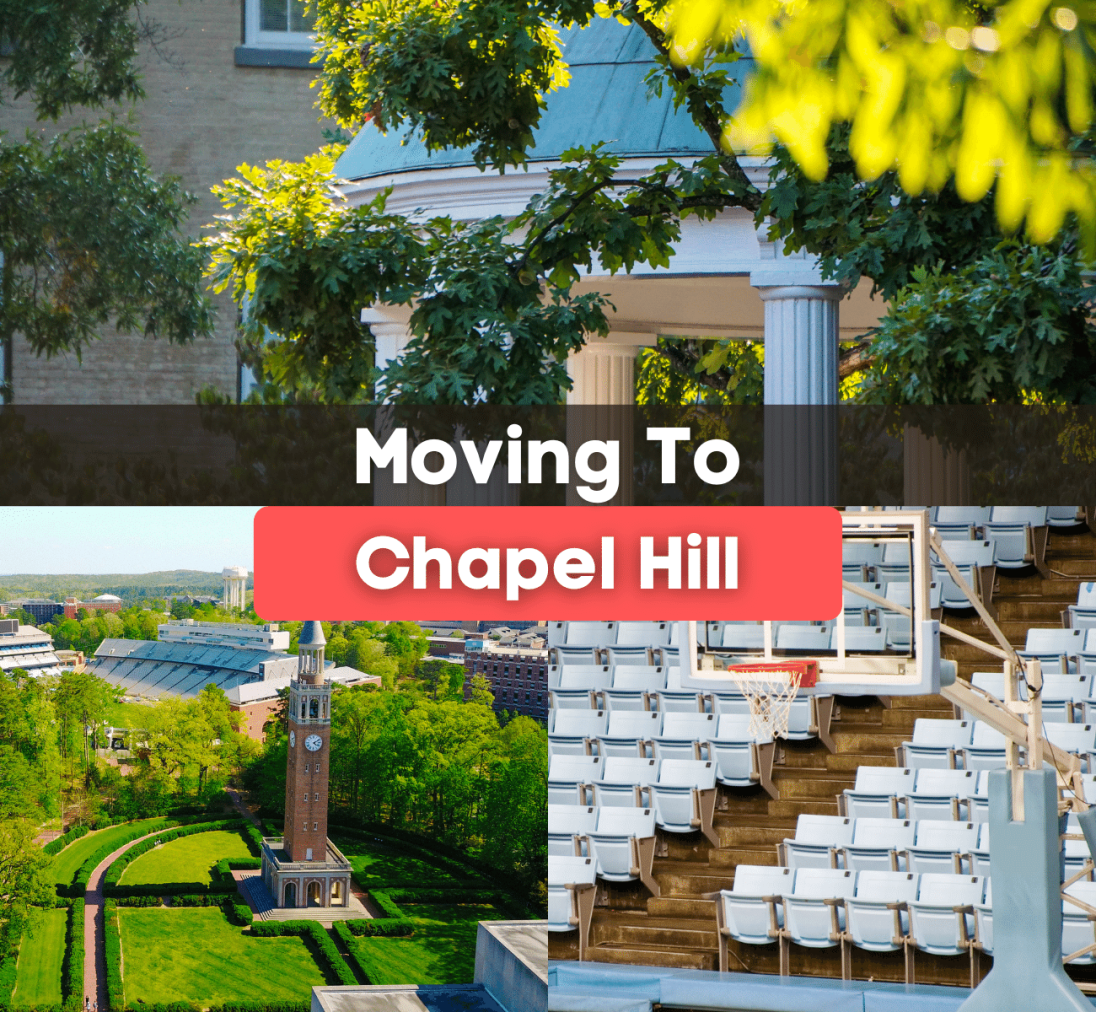 Living in Chapel Hill
Moving to Chapel Hill? Here are the 10 Reasons Why You Will Love Living in Chapel Hill, NC!
If you are moving to Chapel Hill then you will quickly learn why it has made our list of the best places to live in North Carolina. Offering its residents a great mixture of urban and suburban living, Chapel Hill is often regarded as a good place to live that has tons of delicious new restaurants, cozy coffee shops, and well-maintained public parks that everyone will love.
Best known as the home of the University of North Carolina at Chapel Hill which is famous for its basketball team, this school is recognized as the first public university in the United States and it is the only university that awarded degrees to students during the 18th century. UNC-Chapel Hill happens to also be the school with the oldest collegiate athletic team in North and South Carolina.
As part of Research Triangle Park which is anchored by Chapel Hill and the neighboring cities of Raleigh and Durham, Chapel Hill has made a name for itself as a city of business and industry as more and more large companies, technology firms, government agencies, startups, and nonprofits move to the area.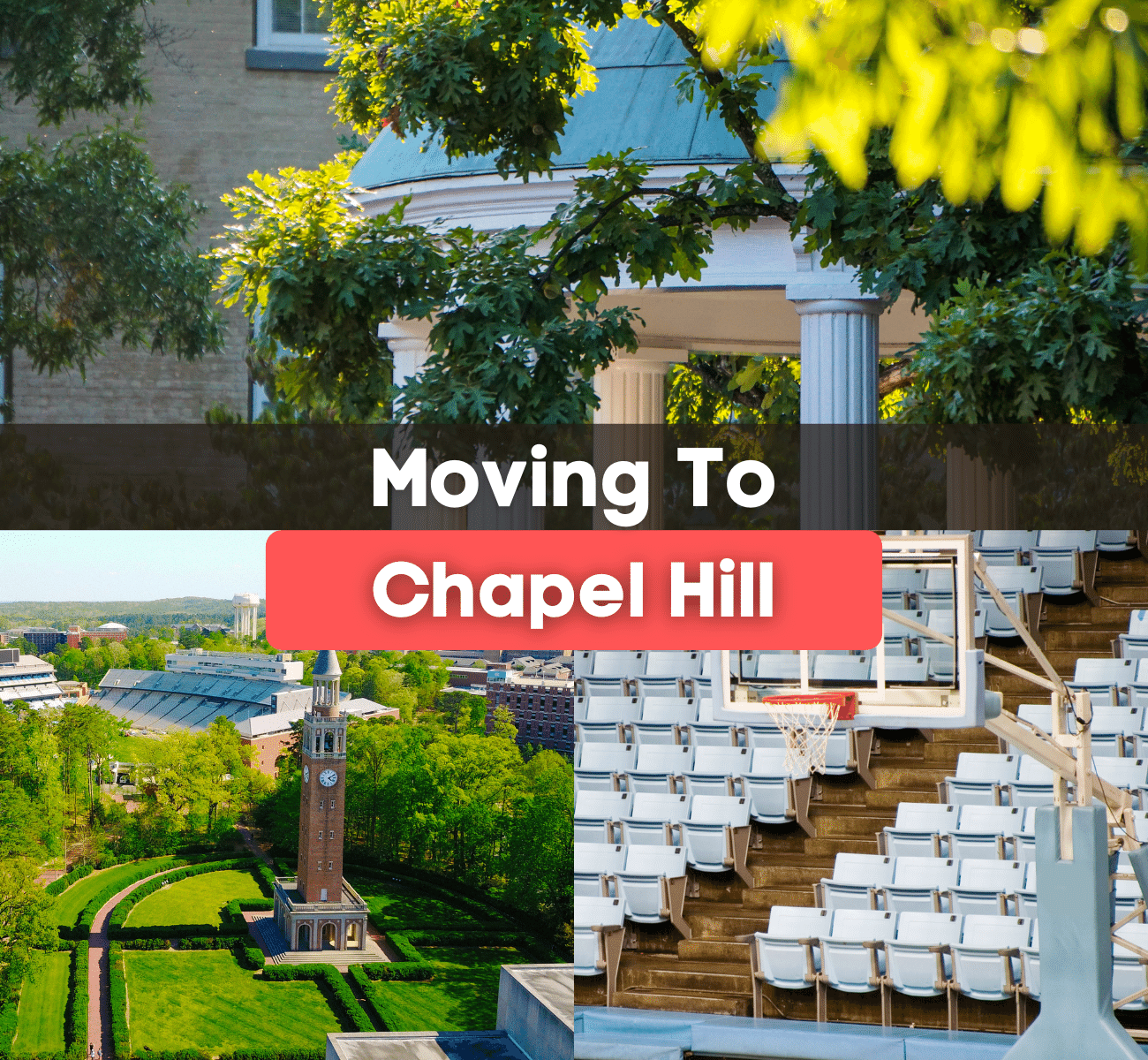 As a center of innovation and a gathering place for professionals, living in Chapel Hill provides its residents with a lifestyle that easily balances work and play while remaining close to the two large metropolitan areas of Raleigh and Durham.
With a growing population of over 66,000 people, Chapel Hill is not only a great place to raise a family, but it has become a hotspot for college students, young professionals, and couples for its thriving nightlife scene and entertainment options.
So whether you are moving to Chapel Hill for work or are simply seeking a change in scenery, our team has compiled a list of the top things that you must know about Chapel Hill before packing up all of your belongings. At any time you can view all available homes for sale in Chapel Hill on our website.
Keep scrolling to learn more about the 10 Things to Know BEFORE Moving to Chapel Hill, NC!
Cost of Living
With a current cost of living that is 8% higher than the national average, the prices in Chapel Hill are up 1.5% from a year ago. Even though living in Chapel Hill is by no means the most expensive, the city happens to be 15.6% more expensive than living in Raleigh.
With the largest price increases found in transportation, housing, and food, the cost of basic living expenses in Chapel Hill only seems to be on the rise. While a lot of people moving to Chapel Hill seem to be relocating from the northeast and the west coast in search of a cheaper area, Chapel Hill remains to be a great option even though the prices and cost of living are higher than what residents would prefer.
To live comfortably in the Chapel Hill metropolitan area, a single adult with no children should be making an average salary of more than $63,000 per year.
Booming Housing Market
It is no secret that the housing market in the Triangle area is booming and Chapel Hill is no exception. As more people move to the area in search of lower prices and employment opportunities, the more the housing market seems to grow.
While the housing market in Chapel Hill remains relatively stable, the median home price in Orange County, North Carolina has seen an increase of almost $60,000 since May of 2021. With a housing market that is very competitive, scoring 76 out of 100, home prices have been up by 25.6% compared to last year as of April 2022.
With homes selling within an average of sitting 22 days on the market, there is no better time to buy a home than now since prices are only predicted to keep rising even though it may be at a slower pace.
Since most homes for sale tend to get multiple offers, the average home can sell for about 10% above the listing price whereas the hottest homes can sell for about 19% above the listing price.
It is predicted that as more technology companies move to Chapel Hill and the Triangle area, housing prices will double in about five to ten years.
Tons of Jobs
As part of Research Triangle Park, which is the largest research park in the United States, Chapel Hill is home to leaders in business, government, academia, and the medical field. With 94% of the Chapel Hill working population employed in white-collar work, the largest industries that residents can be seen working in are education, healthcare, social assistance, and professional, scientific, and technical services.
With job growth in Chapel Hill expected to increase by 39% in the next ten years, there are plenty of opportunities available for work no matter what you enjoy doing or what you went to school for. Plus, with its neighboring cities of Raleigh and Durham seeing similar job growth predictions, searching for a job while living in the area will not be a hard task.
Some of the top employers in Chapel Hill are the University of North Carolina at Chapel Hill, WakeMed Health and Hospitals, and the University of North Carolina Health Care System.
Agreeable Weather
Home to a warm and temperate climate, the residents of Chapel Hill can expect hot and muggy summers and short and cold winters. Remaining partly cloudy year round and providing significant amounts of rainfall even during the driest months, Chapel Hill is a city where one will experience pleasant average temperatures and agreeable weather no matter what season of the year it is.
While the cold season lasts for up to three months between December and February, the average high temperature in the winter is only around 50 degrees Fahrenheit and the average low temperature only drops to about 33 degrees Fahrenheit.
If you are moving from the northeast or from anywhere that receives large amounts of snowfall, perhaps one of the best parts about living in Chapel Hill is that while it does snow on occasion, usually during February, the average snowfall in Chapel Hill is only about three and a half inches which are way below the state average of five inches.
Keep in mind that even though most residents tend to love the weather in Chapel Hill, the summers tend to be frequently humid and the springtime is notorious for its large amounts of pollen which can be detrimental to seasonal allergy sufferers.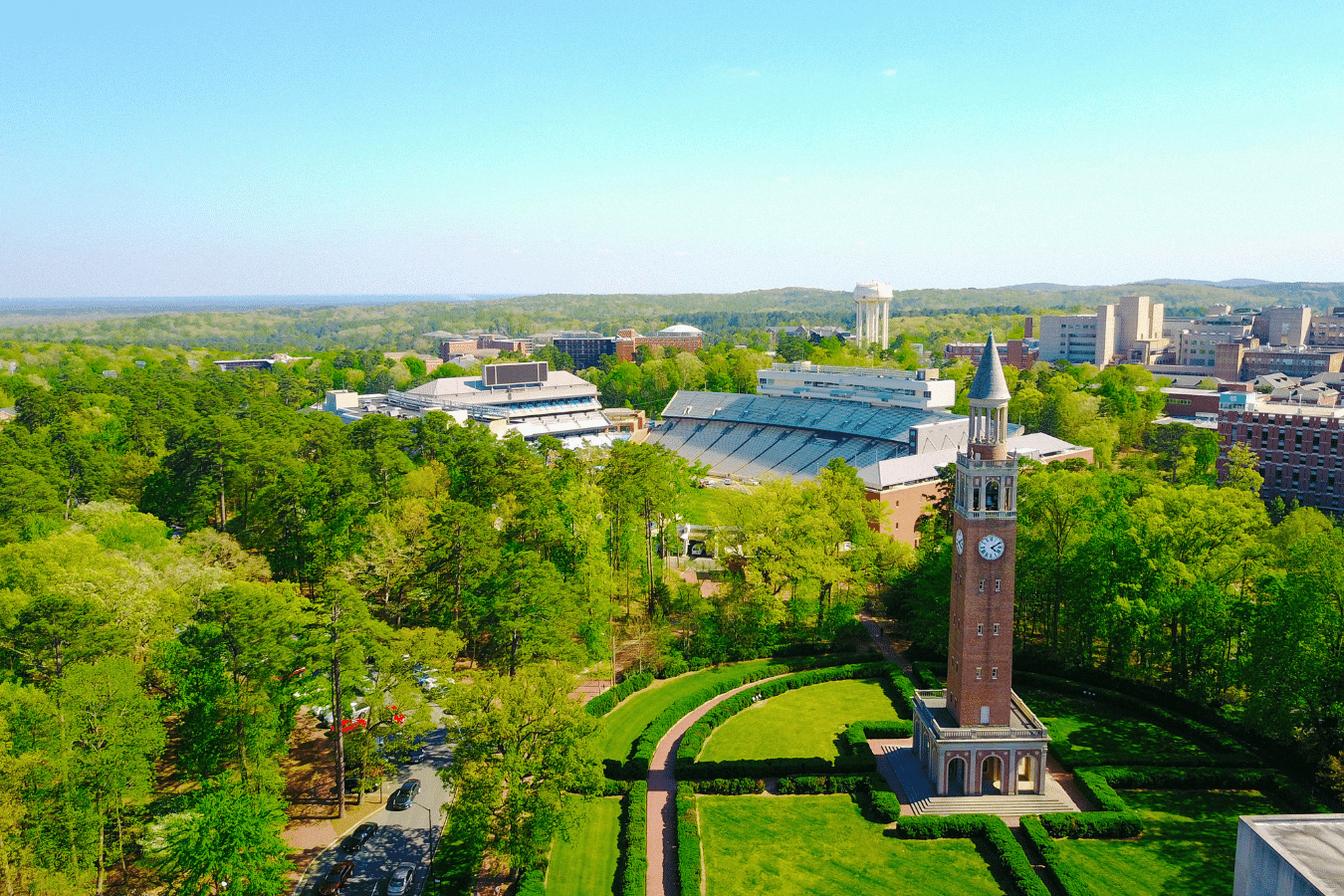 Chapel Hill is a College Town
As the home to the University of North Carolina at Chapel Hill which is one of the oldest public universities in the country, Chapel Hill is highly regarded for its fantastic education system and access to higher learning facilities.
In fact, with North Carolina State University located only 30 miles away in Raleigh and Duke University located just a quick distance away in Durham, it is easy to see why so many businesses are choosing to create hubs in the Triangle region since the workforce is extremely skilled and highly educated.
With college students making up a large portion of the Chapel Hill population, new residents and visitors alike will quickly notice how the city's restaurants, bars, and local shops all have some sense of school spirit.
Food Paradise
Whether you are in the mood for traditional southern comfort food or are looking for a cute place to grab brunch with friends, Chapel Hill has something for everyone no matter your tastes.
Gaining a reputation for being one of the top "foodie destinations" in the southeast, Chapel Hill has some of the best food in North Carolina which means that visiting some of the best restaurants in Chapel Hill is a must when in town.
Known for up to seven Chapel Hill iconic dishes, make sure to order a Belgian waffle at Breadmen's or an oreo milkshake at Sutton's Drug Store.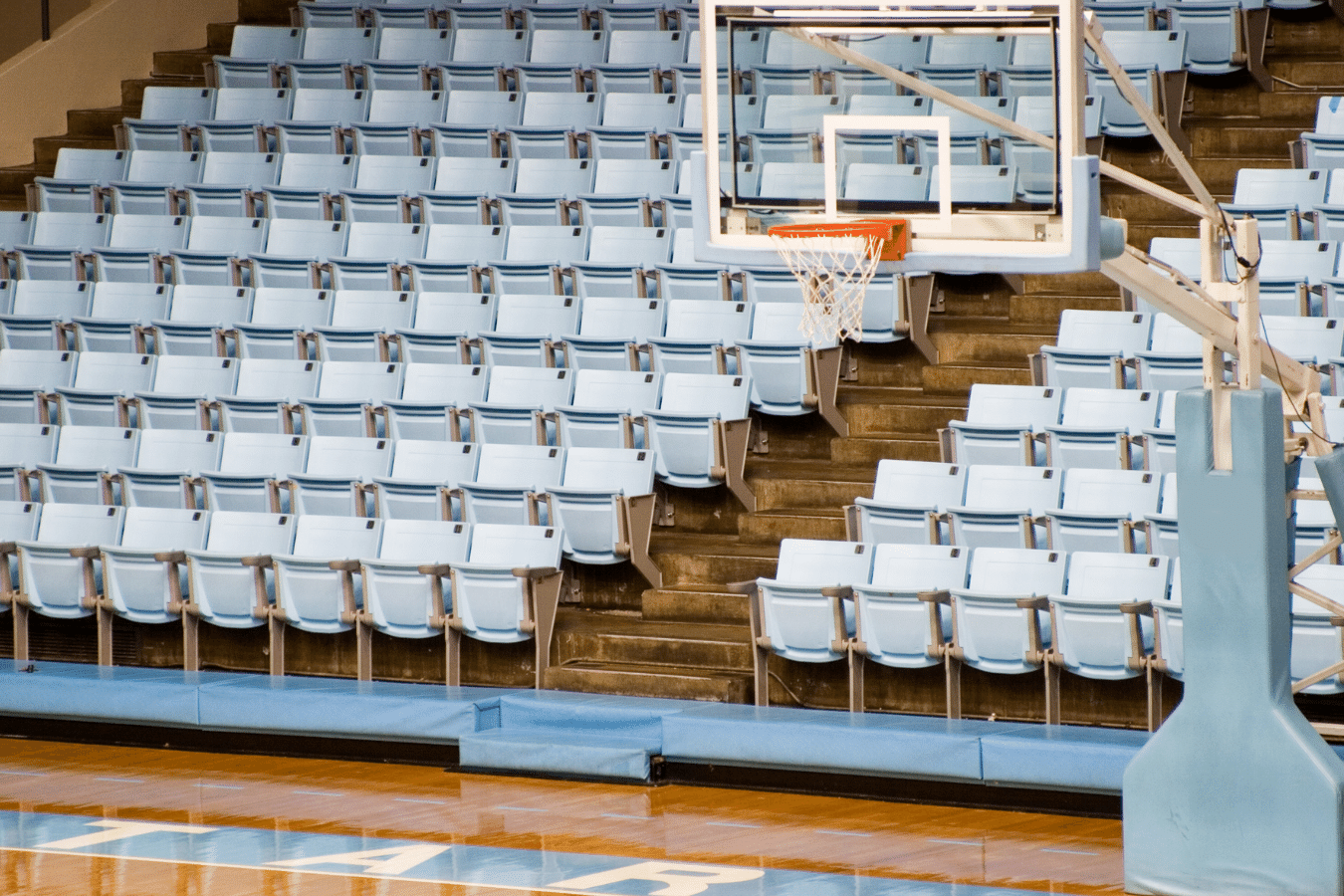 Many Things to Do
No matter if you are planning your next date idea with your significant other or are thinking of new things to do with the whole family, Chapel Hill has several cool things to do that are unique to the city.
Whether you want to learn about the solar system at the Morehead Planetarium and Science
Center or would prefer to play a round of golf at the UNC Finley Golf Course, you will never be bored when living in Chapel Hill.
Add these other Chapel Hill things to do to your bucket list:
Visit the Carolina Basketball Museum
Walk around the North Carolina Botanical Garden
Bring your little ones to the Kidzu Children's Museum
Mountains
With the Blue Ridge Mountains covering most of Western North Carolina, taking weekend getaways from Chapel Hill to the mountains is not only super easy but it is a must-do to enjoy the fresh air and high peaks.
Known for its many notable attractions such as the Blue Ridge Parkway and the Appalachian Trail, hiking or camping in the North Carolina mountains should be on everyone's bucket list when living in Chapel Hill.
Plus, located just over a three-hour drive from the mountain city of Asheville, make sure to check out some of the best things to do in Asheville when in town including the Biltmore Estate and Pisgah National Forest.
Beaches
Did you know that Chapel Hill is located only a few hours away from some of the best beaches in North Carolina?
With Wrightsville Beach being the city's closest and most accessible beach, this is a great place to bring the whole family since it is geared towards sun and sand activities such as swimming, surfing, and sunbathing.
Also found only 226 miles west of the Outer Banks, Chapel Hill may not be a coastal city but most residents can be found taking advantage of its proximity to the Atlantic Ocean.
Visit moving to the Outer Banks and the best neighborhoods in the Outer Banks if you are interested in buying a beach home.
Vibrant Nightlife
From lively nightclubs to crowded college bars, Chapel Hill sure knows how to have fun once the weekend hits. Home to numerous microbreweries, theatres, cocktail lounges, and live music venues that always have something new happening, there is no better place to let loose with your friends than at one of Chapel Hills' most popular hangout spots.
Some of the best bars in Chapel Hill include The Crunkleton on Franklin Street and The Northside District which has reasonable drink prices and serves late-night food.
Pros and Cons of Living in Chapel Hill, NC
Pros
Strong economy
Stable housing market
Family-oriented way of life
Attractive college town
Access to Research Triangle Park
Tons of job opportunities
Close to the NC beaches and mountains
There are many things to do
Delicious food options
Exciting nightlife
Easy access to the Raleigh Durham International Airport
Cons
High humidity
High risk of severe storms
Large amounts of pollen in the springtime
Explore Chapel Hill, NC With UpHomes
While Chapel Hill may have its fair share of pros and cons, there is no denying that this beautiful North Carolina city is one of the most sought-after places to live in the Piedmont region.
Even though moving to Chapel Hill might not be the best decision for everyone, it is still a fantastic place to consider if you are looking for amazing educational opportunities, low crime rates, job opportunities, high average pay, and nice weather.
When it comes to buying a home in Chapel Hill or choosing between the best neighborhoods in Chapel Hill, our team of knowledgeable Chapel Hill Realty Specialists is here to help you along every step of the way of your home buying journey.
Since our website only provides convenient access to the most reliable information about new construction homes for sale in Chapel Hill, townhomes for sale in Chapel Hill, and luxury homes for sale in Chapel Hill, buying a home could not be any easier.
If you or anyone you know is interested in buying a home, make sure to refer to some of the other amazing resources that are available on our website. Do not hesitate to contact us directly if you have any questions or want to go ahead and jump right into your Chapel Hill home search!

Find your new home
Search real estate and homes for sale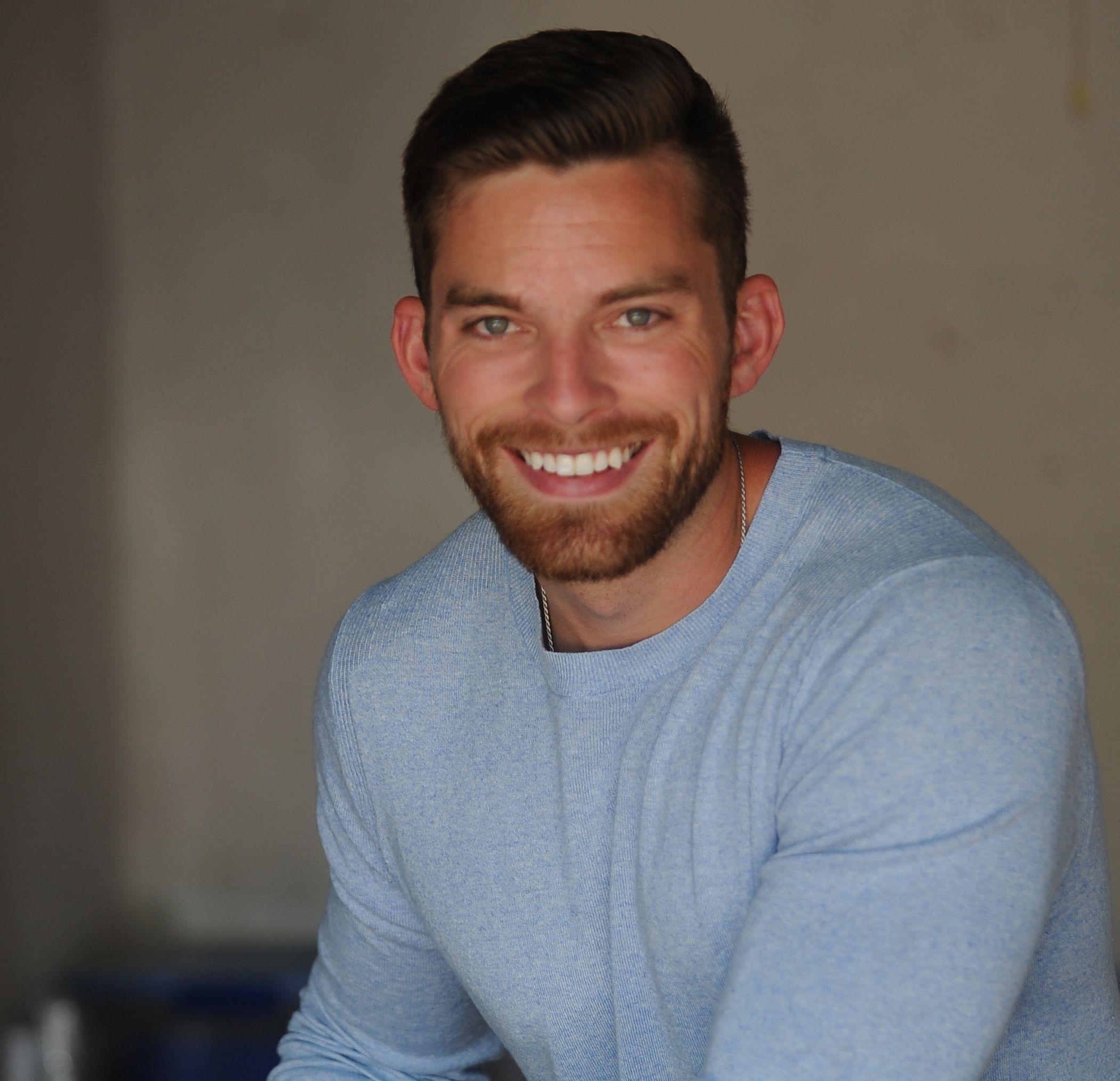 Ryan Fitzgerald
Hi there! My name is Ryan Fitzgerald, and I am a REALTOR®. My goal is to help you learn more about real estate through our Real Estate Blog! Hopefully, you enjoyed the above blog post and it found a way to provide help or value to you. When you're ready to buy or sell a home of your own let us know here. Please feel free to join the conversation by dropping us a comment below.