7 Best Neighborhoods in Asheville, NC: The Best Places to Live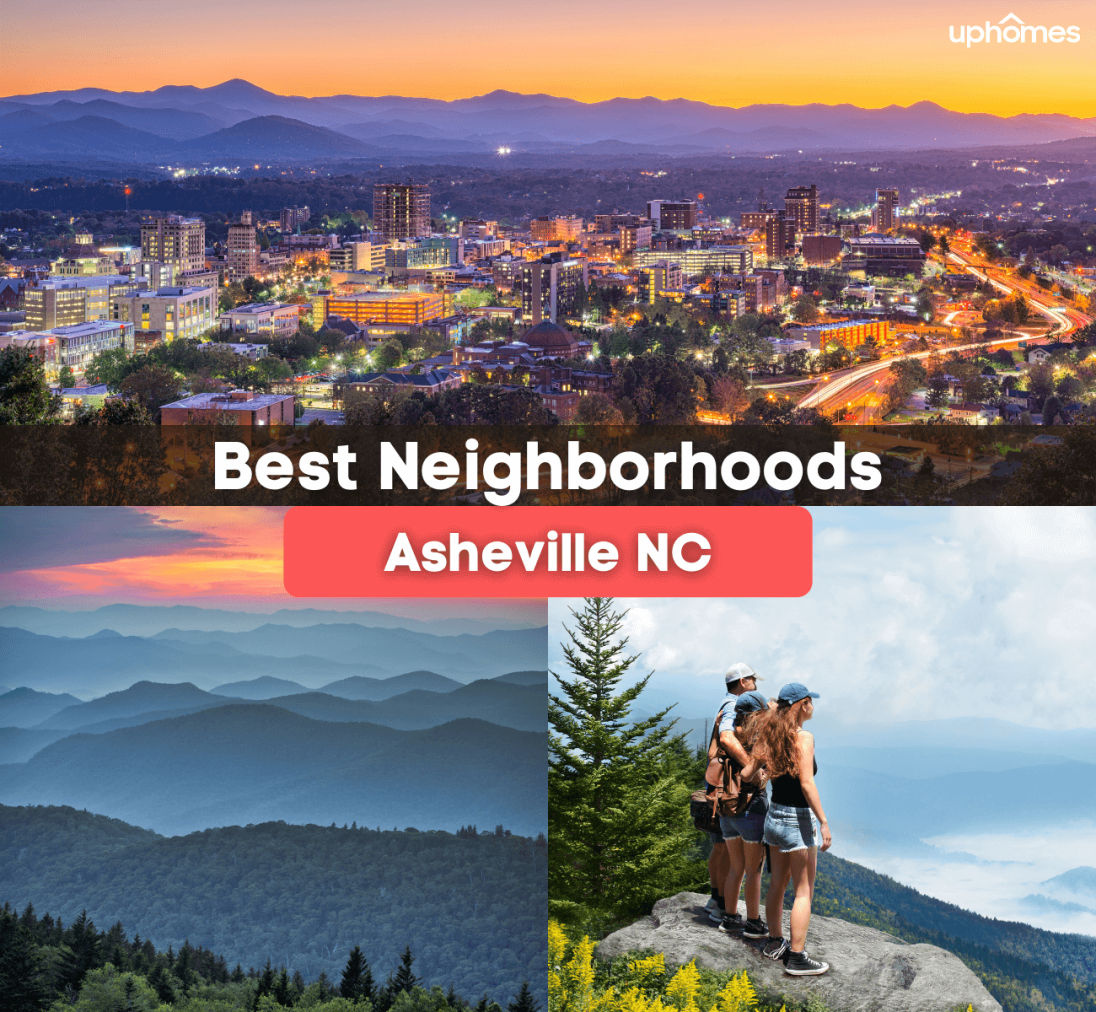 7 Best Places to Live in Asheville
Where are the best places to live in Asheville, NC? We have you covered with some of the best neighborhoods below and the local spots for each!
Nestled in western North Carolina's Blue Ridge Mountains lies the vibrant city of Asheville. Renowned for its beautiful historic architecture, an array of outdoor activities, and lively art scene, Asheville, North Carolina, is quirky and eclectic. Considered the "San Fransisco of the South," this thriving community is full of opportunities for its residents and tourists.
For those who are moving to NC, you will want to check out the city of Asheville! Trendy boutiques, top-rated restaurants, a growing number of breweries, and a fun music scene make Asheville a great place to live. Not only are there tons of ways to admire the serene natural beauty that surrounds the city, but residents can partake in fabulous shopping, excellent golf, and tranquil spa days. There are also some great homes for sale in Asheville!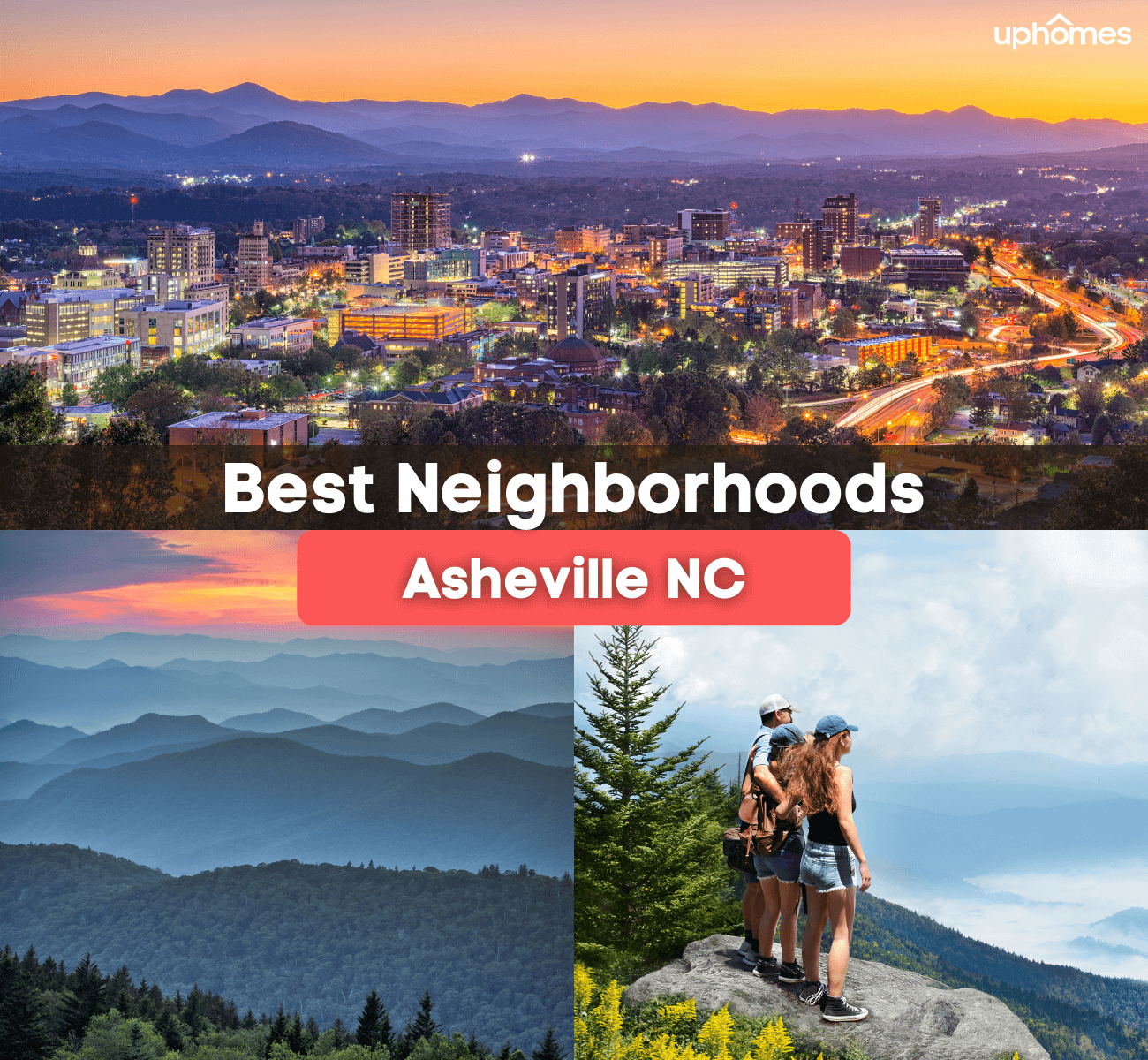 If you are moving to this exciting city, then you are probably wondering what the best neighborhood to live in, Asheville, NC is. By taking into account things like safety, cost of living, and overall quality of life, there is a reason Asheville is one of the top cities to live in North Carolina. it is essential to consider all of your options. Our team hopes that with this guide, you and your family can find the neighborhood that best suits your needs. Read more about the 7 Best Neighborhoods in Asheville, North Carolina!
Downtown Asheville
Known as the city's central hub, Downtown Asheville is both walkable and historic. With a relaxed mountain vibe, this busy and commercial business center is perfect for residents who prefer all things trendy and hip. Independent shops, specialty food stores, farm-to-table restaurants, and sleek cocktail bars line the streets. Stop in one of the many art galleries and artisan shops, or brush up on your history while learning about the historic buildings and sites in the city. All centrally located in a few square miles, new breweries and popular specialty stores are part of what gives Asheville its character. Featuring many music venues and hotels dating back to the early 1900s, living in Downtown Asheville will keep you close to all of the action.
While living in Asheville may be more expensive compared to other North Carolina cities, Downtown has some great housing options. Mixing newly built and renovated apartments and condos with charming single-family historic homes, finding a home here could not be easier with the help of our realty specialists. Ranked as one of the best places for single people and young professionals, living in Downtown Asheville is excellent for all demographics.
Local Favorites:
The South Slope: The brewery district of the city, this warehouse district has since turned into restaurants, breweries, and apartments. Find eight breweries in this area, including Asheville Brewing and Chemist Spirits.
Asheville Nighttime Ghost Walking Tour: Learn all about Asheville's dark history and the spooky haunts of the ghosts and spirits roaming city streets and historic buildings.
The Grove Arcade: Opened to the public in 1929, this shopping center and commercial building features local stores and boutiques, including fine art studios and apothecaries.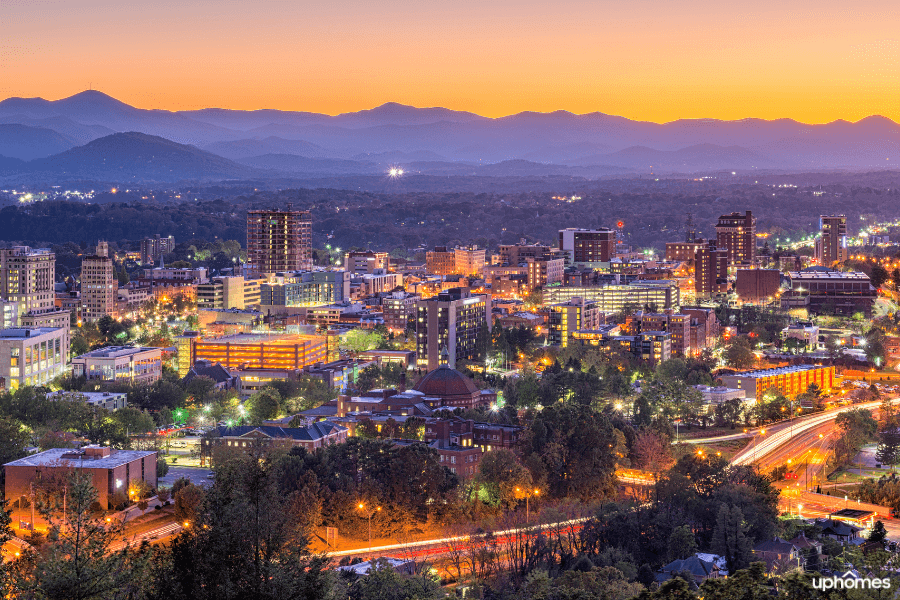 Montford
Featured on the National Register of Historic Places, the neighborhood of Montford is affluent and desirable for its beauty. Featuring some of Asheville's most gorgeous and historical homes, most houses in this area were built between 1890 and 1920. Many bed and breakfast inns run out of these historic homes to make the experience for visitors more authentic. While many houses have been restored, architectural styles range from Victorian and Queen Anne to Neoclassical and Colonial Revival styles.
At the turn of the century, Montford was the most prestigious neighborhood in Asheville, which makes it no surprise that its prominence remains today. While the area took a brutal hit during the Great Depression, Montford has since regained its status. Close to Downtown Asheville, Montford is an excellent place for young working professionals, families, and retirees. Adorned with sidewalks with easy access to the hustle and bustle of the city, Montford is safe and centrally located.
Local Favorites:
Riverside Cemetary: If you are a classic literary fan, head to this peaceful cemetery to visit the graves of authors Thomas Wolfe and O.Henry, who are buried here.
Hazel Robinson Amphitheatre: Home to North Carolina's oldest Shakespeare festival, the Montford Park Players perform Shakespeare favorites outdoors every summer to neighbors and visitors for free.
Chiesa: This quaint Italian restaurant serves homemade pasta and Italian favorites in a casual setting.
Grove Park-Sunset
Home of the infamous golf resort, the Omni Grove Park Inn, the neighborhood of Grove Park emerged in the early 1900s while the Inn was being built and the Biltmore Estate was constructed. Wooded hills and picturesque mountain views surround this upscale and beloved neighborhood. Residents will find a mixture of oversized historical Tudor Revival and Prarie-style homes in beautifully crafted architecture. Only three miles from Downtown Asheville, the Grove Park-Sunset neighborhood is great for locals to experience the cultural and historical significance of the area.
With curving streets and a fabulous portrayal of pure southern hospitality, living in Grove Park is a unique experience. Staying at the Omni Grove Park Inn is a must-do in Asheville, where guests can play golf and relax at its spa and indoor pool.
Local Favorites:
Grovewood Village: This arts and crafts destination is located near the Omni Grove Park Inn and features shops, art studios, and live craft demonstrations.
Estes-Winn Antique Car Museum: Found in Grovewood Village, travel back in time to this antique car museum which features rare and authentic vintage cars alongside a moonshine still.
Sunset Terrace: This outdoor seasonal restaurant in the Omni Grove Park Inn serves high-class seafood and steaks with gorgeous views and fantastic service.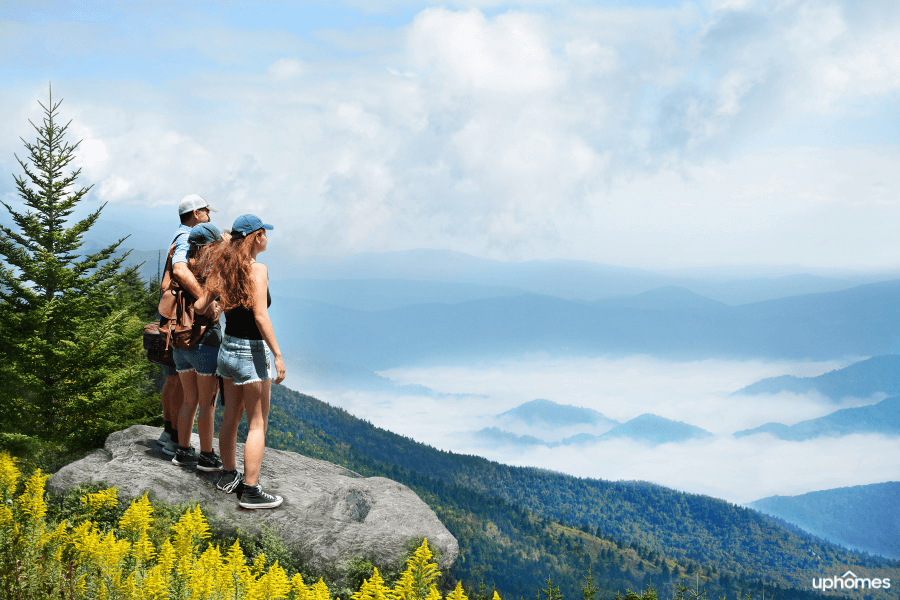 Biltmore Forest
Found directly across from the well-known Biltmore Estate, the neighborhood of Biltmore Forest was built in the early 1920s to house residents who were not as wealthy as the Vanderbilts. While this community features houses that do not have guard houses or gates, the homes here still meet their standard of luxury. With only 1,500 people, Biltmore Forest remains small and tight-knit. Thought to be the second wealthiest town in North Carolina in terms of income, living in Biltmore Forest comes with fabulous amenities and a high price tag.
Find a good mixture of vintage properties, 20th-century homes, and new construction. Not only are the sidewalks tree-lined, but Biltmore Forest boasts an excellent safety rating. Plus, Biltmore Forest is adjacent to the famous Biltmore Village. The Biltmore Village area houses more than 40 shops and ten cafes and restaurants for residents and tourists. Most village buildings are historical homes initially built to house the Biltmore Estate employees. With a central location to Downtown and access to top-rated schools, it is no surprise that this elegant neighborhood of Biltmore Forest made our list of the 7 Best Neighborhoods in Asheville, North Carolina.
Local Favorites:
The Biltmore Estate: Known as the largest privately-owned house in the entire United States, the Biltmore Estate was constructed from 1889 to 1895 for George Vanderbilt and his family. Featuring a winery and family fun activities, take a tour of the house and the grounds today. Something to do for the entire family.
Biltmore Forest Country Club: Founded in 1922, this classy golf and country club features tennis courts, a fitness center, a pool, and many member activities and events.
Chestnut: This 1920s eatery serves seasonal American favorites such as shepherd's pie and salmon alongside craft cocktails.
The River Arts District
Near the French Broad River and east of the Interstate, The River Arts District is the heart of Asheville's creative spirit. Close to Downtown Asheville, this neighborhood is the home of over 200 artists and creatives in the area. Since art is so cherished in the community, artists needed a place to express themselves with the bonus of cheaper rent and larger spaces. What was once an area of former industrial buildings and warehouse spaces has become an art lovers' mecca.
Today, residents celebrate this free expression through art and entertainment every day. Spaced out through over 20 buildings are galleries and studios that the public can visit. The River Arts District is excellent because it is still under construction. While historic homes are part of what makes this neighborhood so intriguing, new houses and apartment complexes are currently being built. If you are an artist or cherish all things creative, consider moving to The River Arts District in Asheville.
Local Favorites:
12 Bones Smokehouse: Serving classics such as pulled pork, jalapeno cornbread, and blueberry chipotle sauce, this smokehouse is a neighborhood favorite that has even served high-profile individuals, including former President Barack Obama.
Ultra Coffeebar: The best place to get an espresso. This coffee bar was the first eatery in the district and displayed local ceramics and pottery.
Wedge Brewing Company: Found in a brick warehouse near the railroad tracks, this rustic brewery uses only the best ingredients to create its craft brews. Includes outdoor seating to enjoy a drink in the nice weather.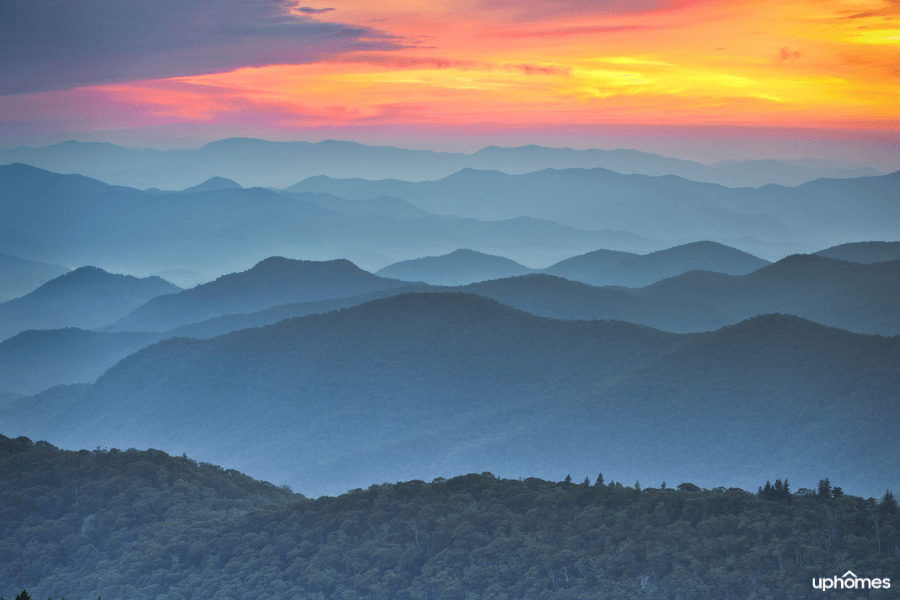 Lakeview Park
This north Asheville neighborhood has retained its elegance and grace since its development in the 1920s. Cherished for its beauty and historical significance, Lakeview Park features a wide range of architectural styles, including Cape Cod and Tudor Revival. This residential neighborhood is well-established and one of Asheville's most sought-after areas. Lakeview Park has excellent amenities and a distinguished school system that is great for young families and professionals. Since Asheville is a perfect place to retire, many retirees have also made it to the area.
Surrounded by nature and picturesque views of the mountain parkway, one of the main highlights of living in Lakeview Park is being situated near Beaver Lake. Not only does this lake feature walking trails perfect for you and your dog, but it is an excellent place for fishing, boating, and other popular watersports. Since residents live near the lake, monthly dues are collected to help manage and upkeep Beaver Lake and the surrounding park. Check out Lakeview Park if you want to live near the water.
Local Favorites:
The Hop Ice Cream Cafe: Open since 1978, this creamery is dishing out delicious and unique flavors of ice cream.
Asheville Pizza and Brewing Company: If you love beer and pizza, this microbrewery is the best hangout destination with its outdoor patio, game room, and movie theatre.
Country Club of Asheville: Named one of the best country clubs in Asheville, this private country club and 18-hole golf course is perfect for the whole family.
Kenilworth
Only a 20-minute walk from downtown Asheville, the neighborhood of Kenilworth is a quiet community. Most notable for being one of the largest neighborhoods located within the city limits of Asheville, Kenilworth is only a short distance away from the Interstate and major employers. This historic residential area is home to a 19-acre lake and various home styles.
The 1920s architecture featured in Kenilworth includes a mixture of Craftsman bungalows, old Spanish-style villas, and Tudor Revival cottages that appeal to an extensive range of people. While homes may be older, many have been restored. For those with school-aged children, there are six elementary schools, three middle schools, and six high schools in the area that are all highly regarded. Hilly streets and winding roads will lead you to this Asheville gem.
Local Favorites:
Kenilworth Park: A great place to bring the kids, this park has tennis courts, a playground, basketball courts, and three acres of ballfields.
Asheville Mall: Considered the largest mall in western North Carolina, shop at over 132 stores.
Azalea Bar and Kitchen: Serving breakfast, lunch, and dinner, feast on pancakes or a salad while sipping a hand-crafted cocktail.
The Best Neighborhoods in Asheville, NC - The Bottom Line
If you want mountain living with endless amenities and activities, then it is time to move to Asheville, North Carolina. As the "16th Safest Large City in North Carolina," Asheville has an abundance of family-friendly neighborhoods. Whether you decide to move to Downtown Asheville or The River Arts District, there is a neighborhood to fit your lifestyle and needs. Contact us today to help you find your dream home in Asheville!
#blog-moving-cta#
#blog-best-neighborhoods-cta#

Find your new home
Search real estate and homes for sale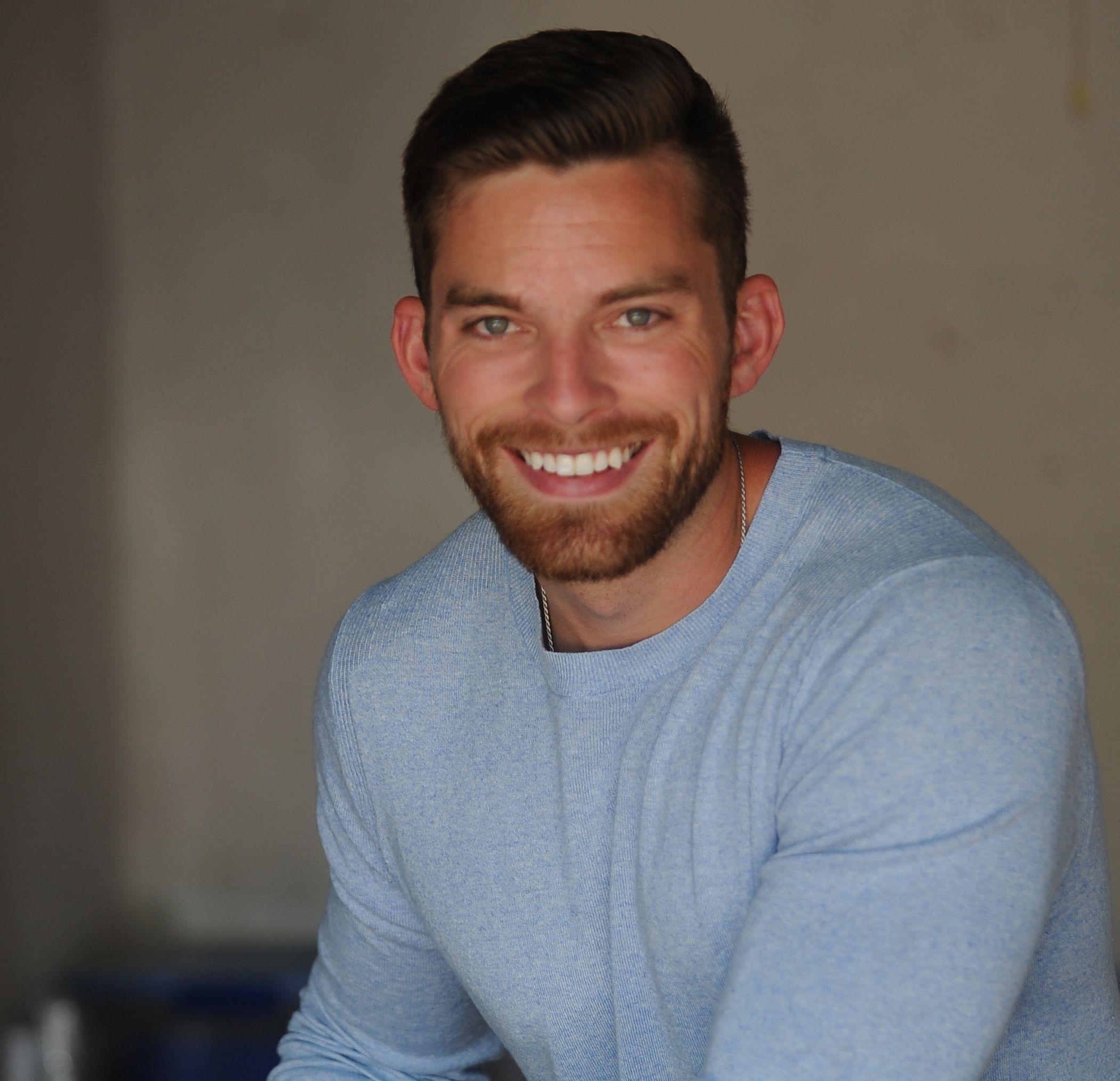 Ryan Fitzgerald
Hi there! My name is Ryan Fitzgerald, and I am a REALTOR®. My goal is to help you learn more about real estate through our Real Estate Blog! Hopefully, you enjoyed the above blog post and it found a way to provide help or value to you. When you're ready to buy or sell a home of your own let us know here. Please feel free to join the conversation by dropping us a comment below.