10 Things to Know BEFORE Moving to North Carolina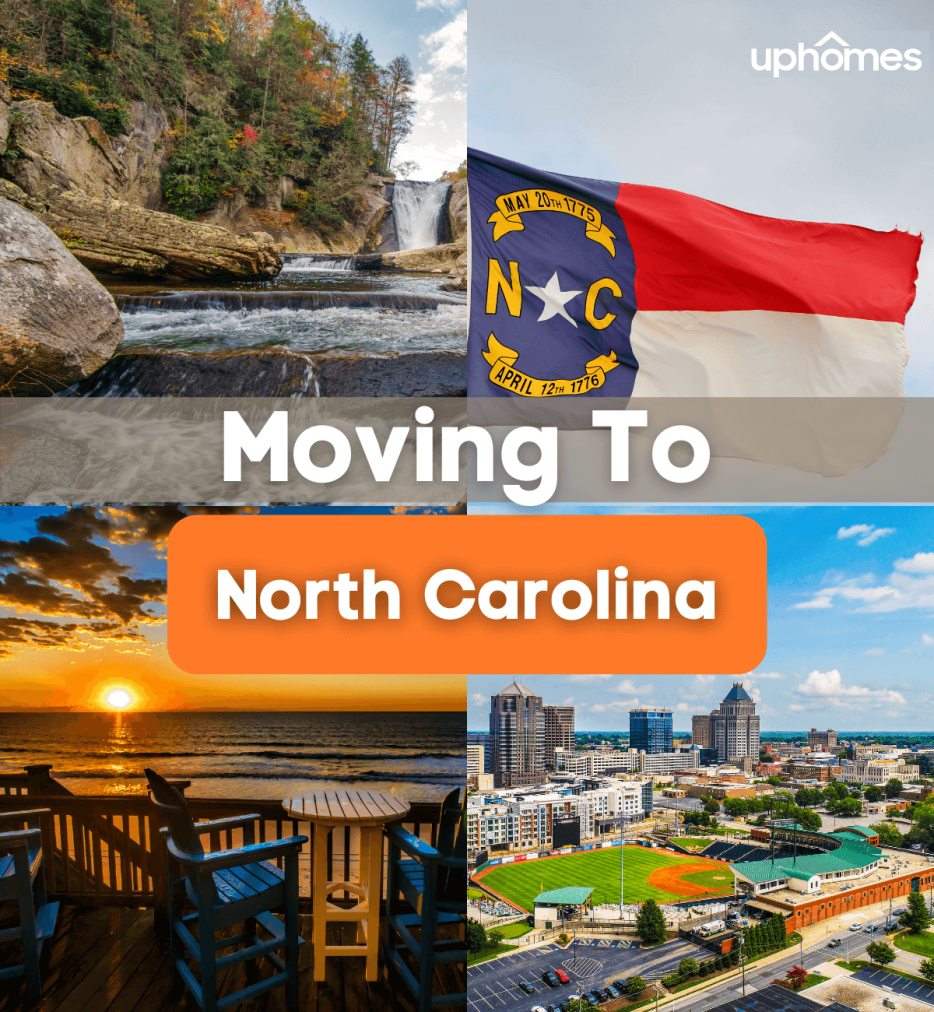 Living in North Carolina
Living in North Carolina comes with many pros and cons that folks who are moving to North Carolina want to know about! This isn't your generalized North Carolina article, this is the first-hand experience from a local tar heel!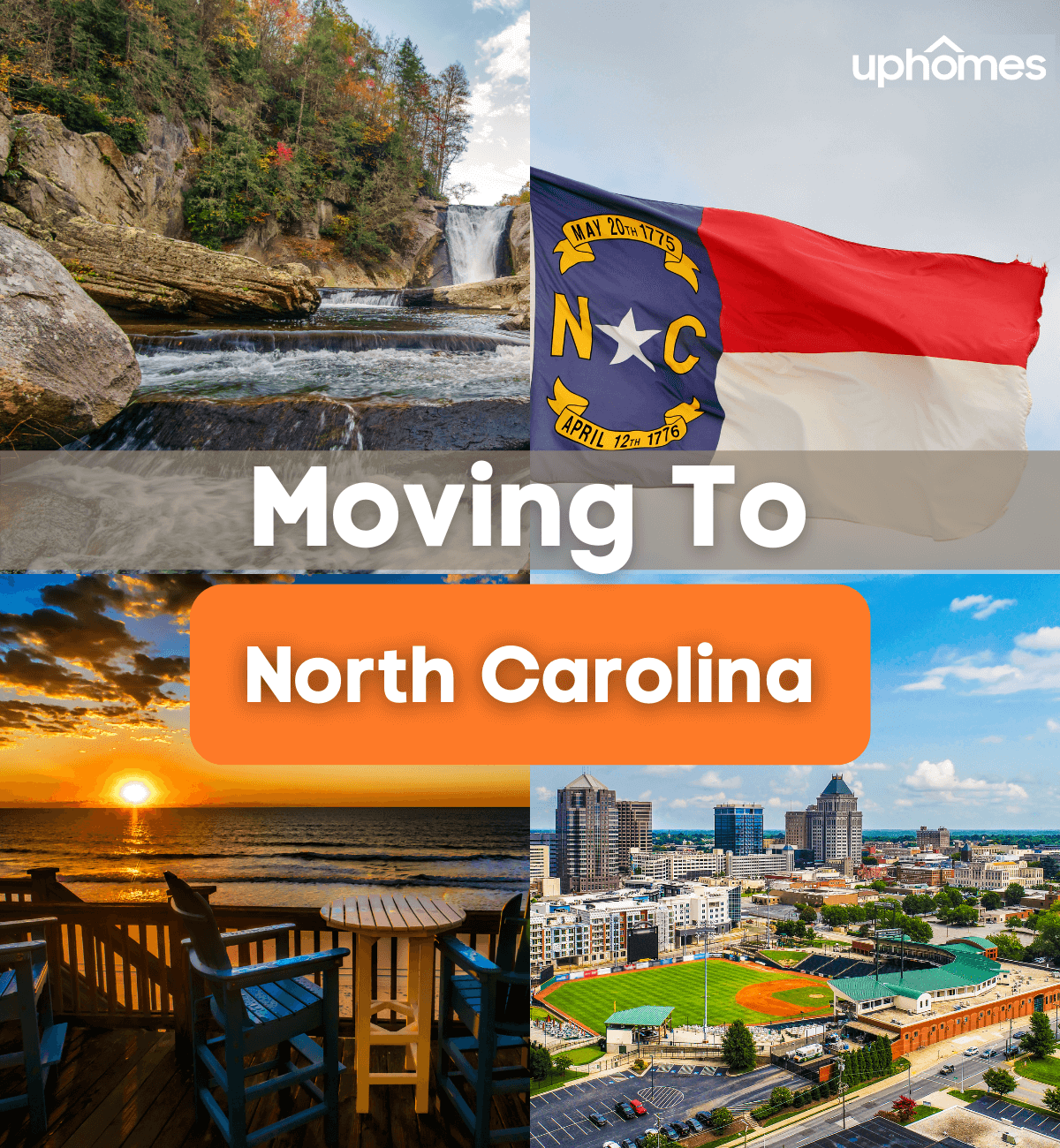 Whether you're relocating to North Carolina or anywhere in the world, there are several reasons why moving is considered a significant major life event. On the one hand, it can be a stressful and overwhelming process from start to finish — all underscored by a feeling of uncertainty about your new location. And on the other, it can be an exciting time for a change of pace, the start of a new job, or the beginning of retirement … Either way, moving marks the beginning of an adventure and North Carolina is one place where adventures are endless.
Many people who are considering the move to North Carolina are also considering South Carolina which prompted us to put together our article on which is the better state to live in NC or SC??
That's why we've compiled a list of 10 Things You Need to Know about living in North Carolina:
People
If you don't take anything else away from this guide, remember this: The best part of North Carolina is the people. And this is all but a proven fact. From the farthest beach on the Outer Banks to the highest peak in the Appalachians, and everywhere in between, you'll find a friendly face because North Carolinians will go out of their way to make you feel welcome. A quick visit to North Carolina and you will have thought you lived here your entire life the way people embrace you.
So - What makes North Carolinian's so special?
Well - Here's some very scientific evidence to support our claim that North Carolinians are simply the best.
Maybe It's … Our Southern Charm
You won't have to search far and wide to find that quintessential southern hospitality you've heard all about. It could just be in the air or in the water, but we're willing to bet that it comes with calling NC home — it's infectious. And that sweet southern charm isn't exclusive to the small towns throughout the state, but rather, it's often most noticeable in our bigger cities, like Raleigh and Charlotte.
Can you think of anything more comforting during a move to a new state than finding a friendly face (or two)? Other than these homemade shrimp n' grits, we're pretty stumped, too. But one thing we know (from personal experience), is you won't feel like an outsider when moving to North Carolina You'll quickly adjust to the warm-NC welcoming and find yourself collecting some of that charm as you go -the charm is infectious!
Or the Melting Pot
It's important to note that southern hospitality is just one part of the equation as to why people are so central to the appeal of this state. Sure, you can have an abundance of friendliness and congeniality, but without that extra layer — charm starts to lose its effectiveness. The next piece of the puzzle is the fusion of hospitality with the diverse people, ideas, and cultures throughout the state.
Charlotte and Raleigh-Durham (and their respective neighborhoods) are proudly home to our state's most diverse communities. As great places to live, learn and explore, these cities boast a vast array of options for food, entertainment, and culture. Whether you'd like more information about moving to Greensboro, living in Charlotte, or living in Raleigh we have you covered there too! And if you're looking for more information on specific neighborhoods, we love writing about them.
We can't move on without bringing this up: North Carolina's often referred to as state home to relocated Yankees, or my personal fav, "halfbacks" — defined by NCDemography.org as, "Transplanted Northerners, moving out of Florida to mid-south states halfway back to the North — to the Carolinas, Virginia, Tennessee, and Georgia."
We won't lie and say that's not true. It is … and whether you're also from the north, (farther) south, midwest, west, or anywhere else in the world, you'll be other among people who made the great decision to move here, too.
Or the Community
If your house hunting checklist includes finding a sense of community in your new neighborhood, your chances of finding that are pretty good since you've already chosen to become a North Carolinian. From adult sports leagues and church groups to book clubs and dive bars, there's a feeling of community around every corner.
And we just gave you some pretty niche examples (pulled from our personal experience), but the meaning of community in our state expands beyond like-minded individuals and their hobbies. Towns and cities alike, come together in both times of need and times of celebration. Community is everything to most Carolinians, and there are several ways to get involved no matter where you live. You'll find that this state values community like no other.
To wrap it up for you, we'll end with revealing the recipe for the people of North Carolina. First, grab a casserole dish, then add in a heaping cup of friendliness and a dash of southern charm, pour it into the melting pot, and sprinkle some Yankee on top. Let that cook for a while and you're on the way to experiencing the state's best offering.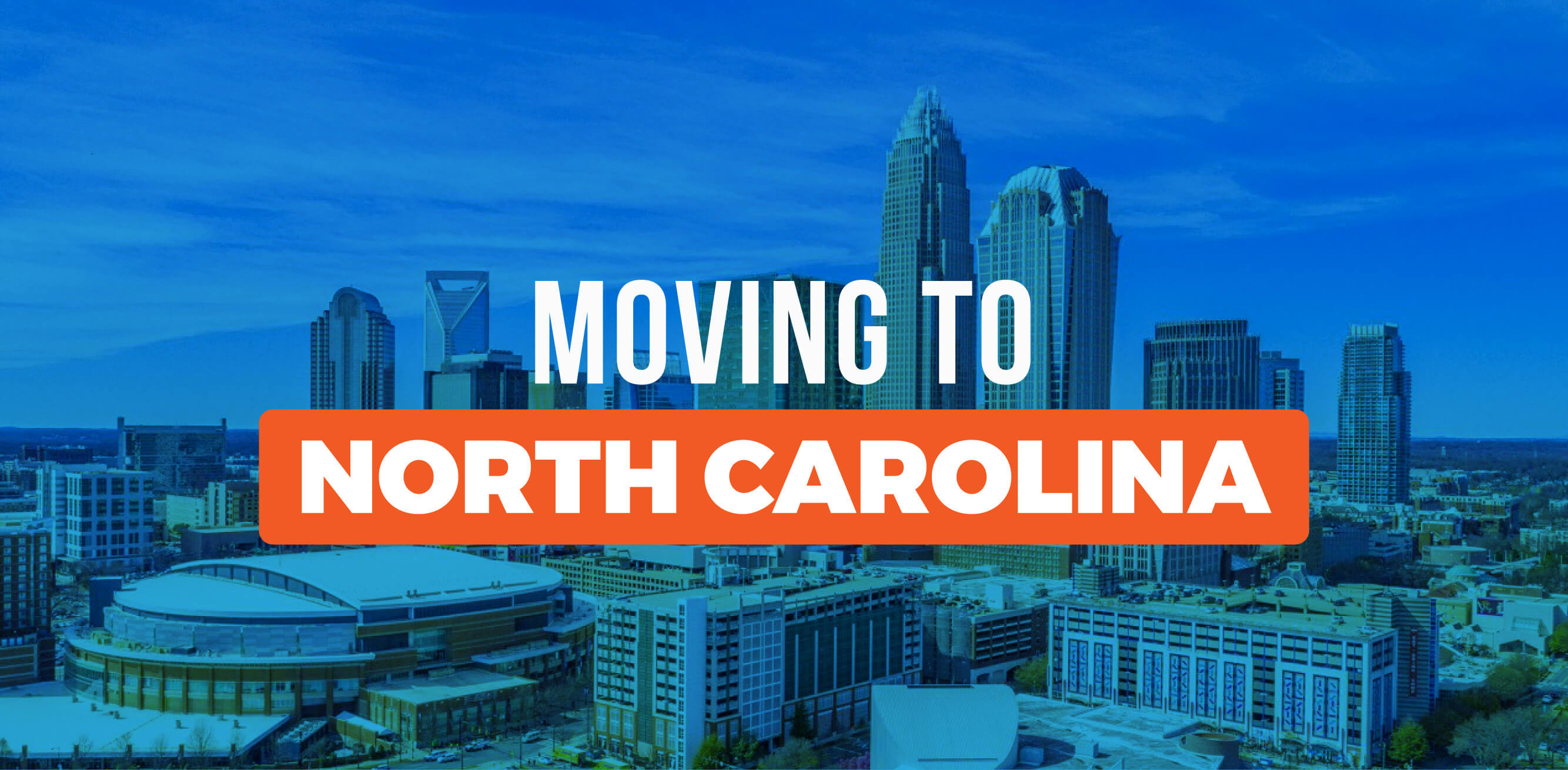 The Views
North Carolina's geography is simply unmatched. From stunning coastal views to the luscious Blue Ridge Mountains and the sandhills in between, each region is full of unique gems, local dives, and family-friendly activities for all ages. The best part? You can drive from the western part of the state to the beaches in less than 6 hours. North Carolina truly has it all!
We've Peaked
If hiking is your thing, boy, is North Carolina the state for you! Home to ~95 miles of the Appalachian Trail, and 226 more along the NC/TN border, the Appalachian mountains are peak hiking for the outdoorsy adventurers. And if hiking isn't your cup of tea, and you'd rather get your steps in walking from shop to shop, the quaint mountain towns like Highlands, Boone, and Blowing Rock may better suit your needs.
Beaches Galore
After you get your mountain fix, it'll be time to book a relaxing beach getaway! With more than 300 miles of coastline to choose from, you're sure to find your favorite hideaway among North Carolina's sandy gems. Our beaches are the place to be on a hot (and we mean hot) summer day.
You can't go wrong with any beach you choose to visit. Whether you choose to explore the port city of Wilmington, walk around the charming town of Swansboro, or spend a week on the world-renowned beaches of the Outer Banks — soakin' up that NC sun will be something you won't want to miss during the summer.
The Golf
North Carolina loves golf. There's a reason the U.S. Open is played at the legendary Pinehurst No.2 golf course in North Carolina every four to six years. A lot of people visit North Carolina for golf and end up staying for all the reasons listed in this article and we can't blame them!
Whether you have never played or are a professional golfer there are great courses for everyone to pick up one of the best games in the world. There's no better place to become a golfer than North Carolina where temperatures are still great in the colder months of December and January!
Drive Shack and Top Golf are in each major city as well!
The Weather
But that NC sun gets to be a special kinda hot in peak summer months. You'll get used to it, but if you're not from the south, the humidity coupled with the high temps may shock your system at first. You'll adjust, but probably not without A/C, trips to the beach, or a hammock in the shade.
And the weather before and after the extra-warm summers is pretty mild. You can leave your snow chains and shovel at your previous residence because as soon as there's a threat of snow, the state shuts down and the grocery store shelves are wiped out of bread and milk. If that notion sounds foreign to you, it's just because we don't have too much experience dealing with the fluffy white stuff that falls from the sky. It could snow 10 inches in one day and be 70 degrees the next. I can't explain the rationale, I've been an NC resident for 22 years and it's still a mystery to me.
Spring and fall are arguably the best seasons in North Carolina because of the milder temperatures, sports seasons (baseball and football), and long hours of daylight. People are out and about and cherishing the brisk mornings and warmer afternoons.
Cost of Living
To sweeten the deal, North Carolina is relatively affordable (especially if you're moving from the northeast or western parts of the country). Depending on your wishlist, the housing market in North Carolina has quite the range based on your preferred location and access to amenities. For example, the median home cost in Boston is $602,600 while Charlotte's lands around $228,800.
In terms of cost of living, North Carolina ranks #24 overall on US News & World Report's list of most affordable states.
Real Estate
Real Estate in North Carolina is one of the best investments you can make. Combine the affordability of homes and the growth of the major cities in North Carolina and you can't go wrong purchasing real estate in North Carolina. Raleigh, Durham, and Charlotte are among the fastest-growing areas in the country both in terms of population, business, and job opportunities.
Whether you're shopping for luxury or new construction homes the intrinsic value of homes in North Carolina compared to other parts of the country offer quite the bargain! One of the best parts about real estate in North Carolina is that any homes close to a major city are some of the least likely to be impacted by any downturn in the housing market. During the last recession, cities in North Carolina hardly skipped a beat as compared to some cities in surrounding states.
The Sports
The love for sports runs deep throughout the state. And, trust us, it's more than just rooting for a team on a Saturday. Choose your college team wisely (AKA, not Duke. - sincerely, a UNC grad). It will quickly become your go-to conversation starter at the bar, the grocery store, and on the sidewalk — literally, everywhere you go in public. To sweeten the deal, your college team fandom adds an extra layer to that feeling of community, and will eventually become a part of your identity as a North Carolinian. Go Heels!
Now that we've established you need to be a Tar Heel fan after your move to NC, we can move on to professional sports. Whether you're crazy about the NHL or prefer to spend time watching football — North Carolina's got the sport for you. Travel to Raleigh to watch the Canes take the ice, or take a trip to Charlotte to cheer on the Panthers from the fifty-yard line or the Hornets from mid-court.
Southern Comfort (Food)
Restaurants in North Carolina are next level. Whether you're visiting Raleigh, Charlotte or Asheville the food scene is top-notch. If you're homesick, stressed, or just craving some comfort food, North Carolina's restaurant/foodie scene is top-notch. And first things first, proper NC BBQ is eastern style (Hint: Southern Smoke BBQ is *chef's kiss*). We're talking vinegar-based sauce, coleslaw, and a soft bun. None of that western-style sauce in this state (JK, you can find that and shh, it's pretty good).
Yes, we're crazy about BBQ, but we're just as passionate about our seafood. Those shrimp 'n grits we mentioned earlier? You can find North Carolina's best at Crook's Corner in Chapel Hill. Chef Bill Neal brought the combo to national fame in the 1980s.
OK, if BBQ or seafood isn't for you … good luck! But seriously, that's our bread and butter. And speaking of butter, biscuits are served with breakfast, lunch, or dinner. If you want a biscuit, it's appropriate at any time of the day.
Beer, Wine, Spirits — Oh, My!
Is a good meal complete without an accompanying drink? Sweet tea can only take you so far, sometimes you might want something a little bit stronger. And good news, the moonshine market is far from obsolete. You can travel around the state and visit local distilleries, like Elevated Mountain, to get your hands on that authentic, high-proof, "put ya on your ass" spirit you've heard all about.
And if moonshine isn't on your palate, rest assured: North Carolina takes wine production pretty seriously. Across the state, there are vineyards, wineries, and tasting rooms sure to please even the top wine connoisseurs. From touring and tasting wine from the world's largest muscadine winery to sipping a sweet red in the presence of llamas, the wine scene in NC is worth exploring.
Craft beer is a whole nother market in NC. The game is strong and everyone has their favorites (read: Appalachian Mountain Brewery). From hazy IPAs to the darkest, most robust stouts, you'll find your favs. The brewery scene is hoppin' — pun, fully intended — and there's so much better to taste.
Are you feeling well-versed in all things NC? That's the goal. And now that you've read all about what you need to know before moving to North Carolina, remember this: the people make the state, comfort and food are synonymous, the Tar Heels rule (sorry, had to), and you won't regret taking a leap of faith and making that move.
If you're still left with some questions (real estate or not), contact us or give us a call. We look forward to welcoming you to the neighborhood (wherever that may be)!
#blog-moving-cta#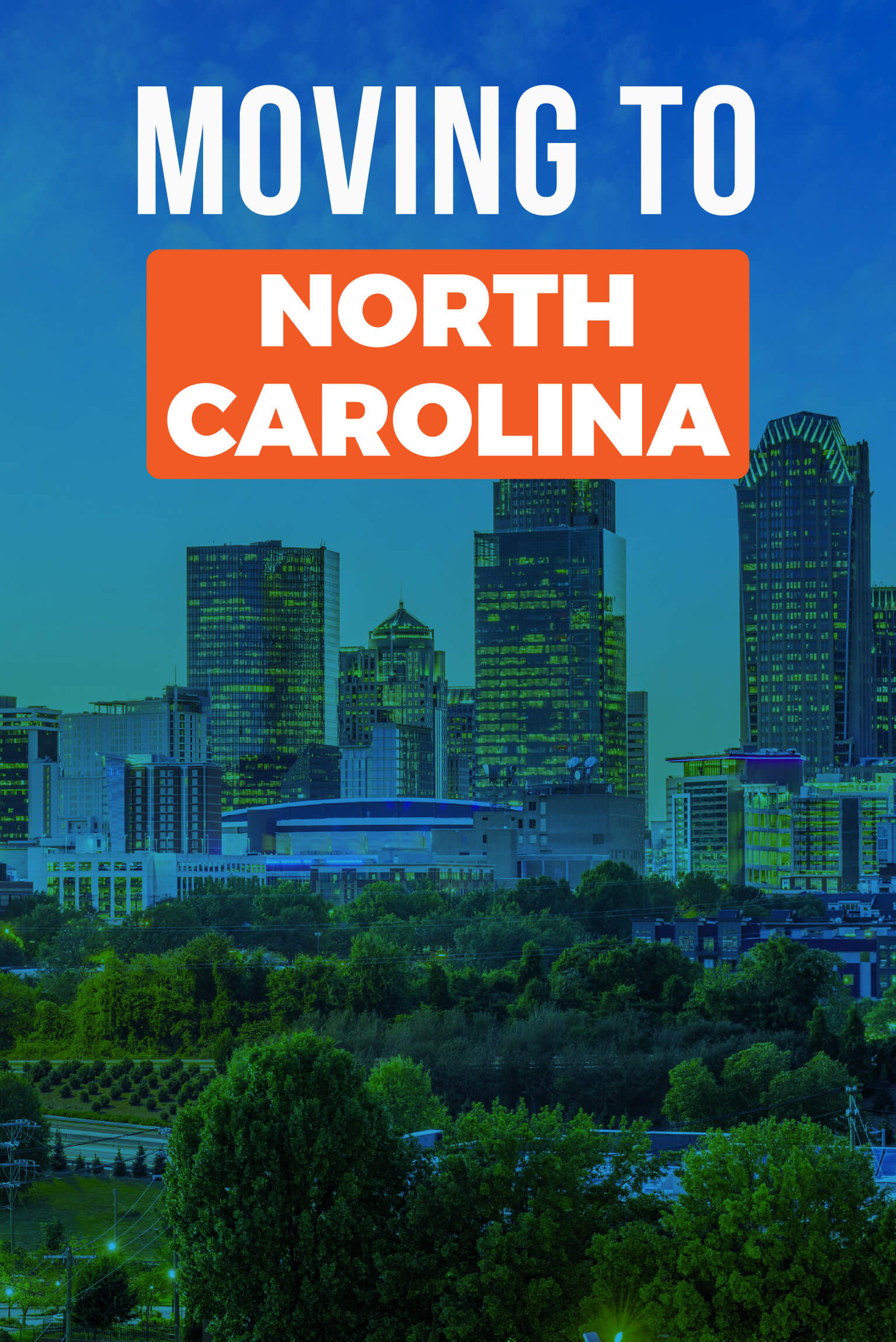 Find your new home
Search real estate and homes for sale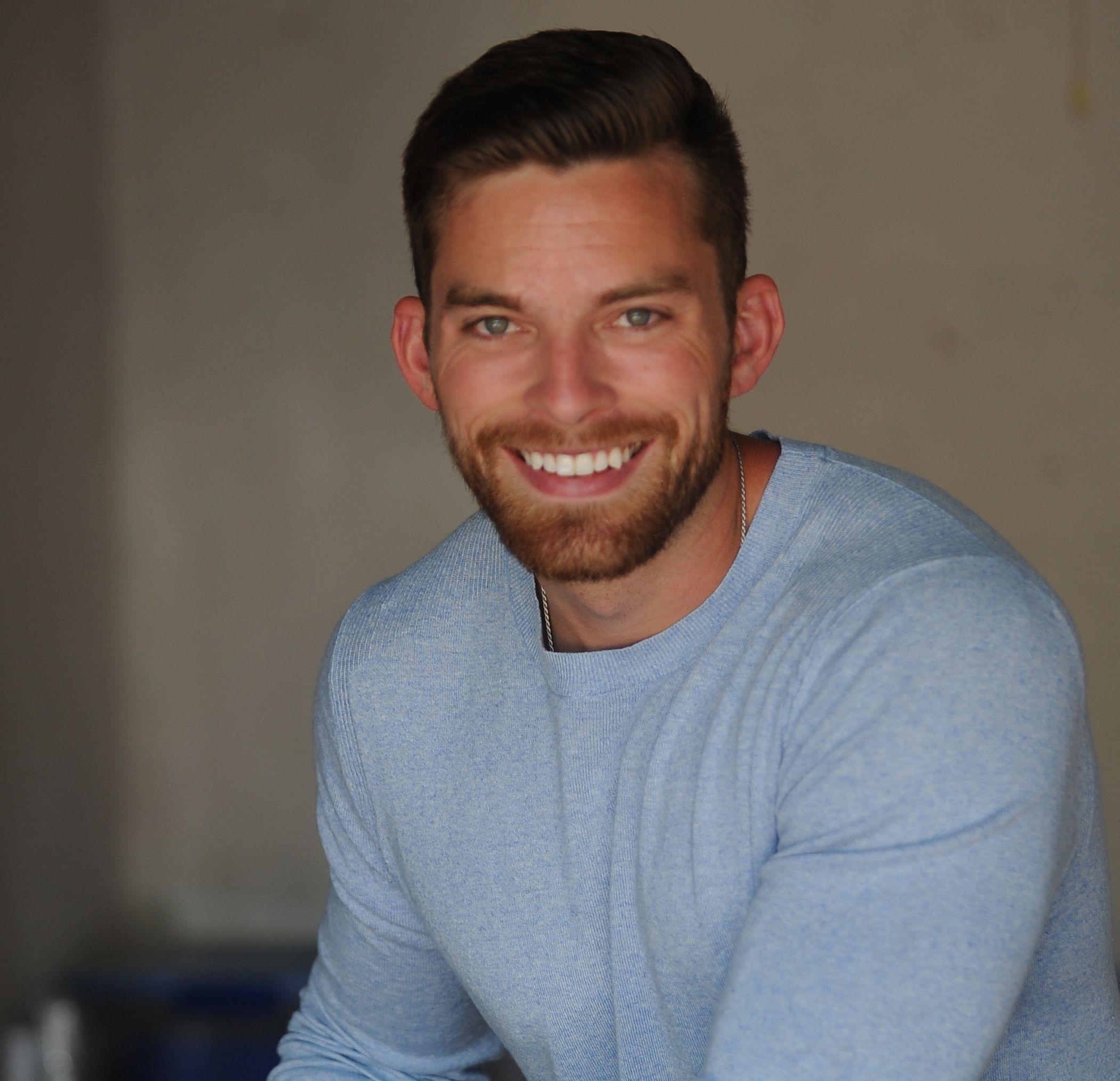 Ryan Fitzgerald
Hi there! My name is Ryan Fitzgerald, and I am a REALTOR®. My goal is to help you learn more about real estate through our Real Estate Blog! Hopefully, you enjoyed the above blog post and it found a way to provide help or value to you. When you're ready to buy or sell a home of your own let us know here. Please feel free to join the conversation by dropping us a comment below.