7 Things to Know Before Moving to Lake Norman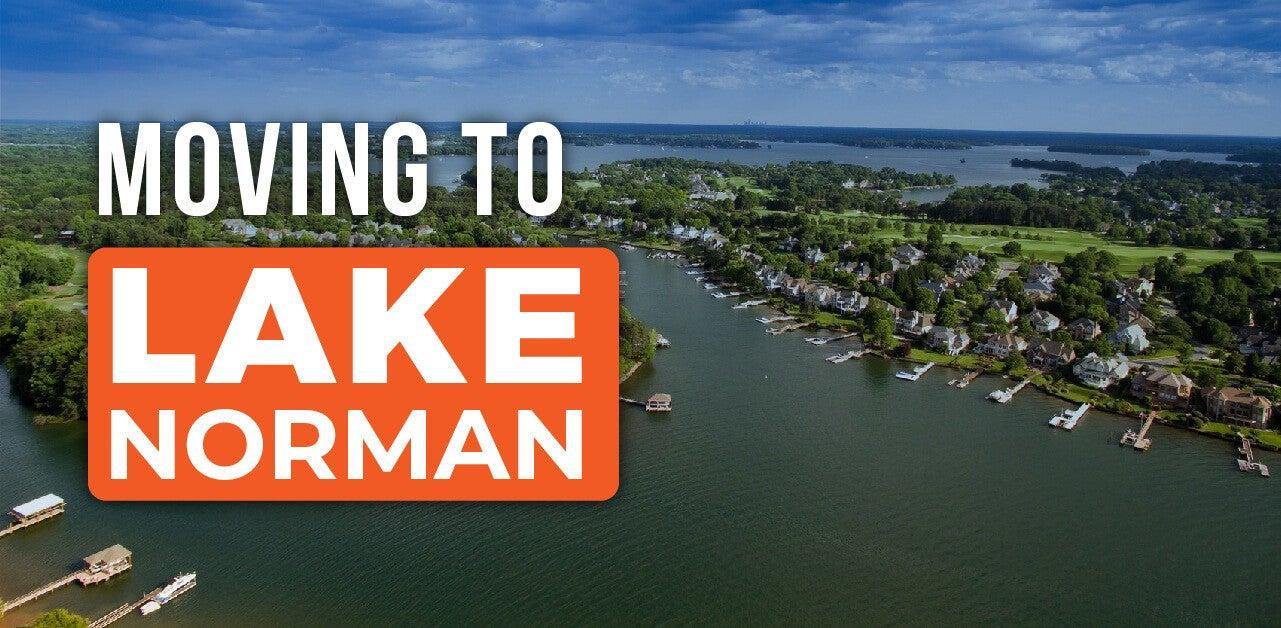 Living in the Lake Norman Area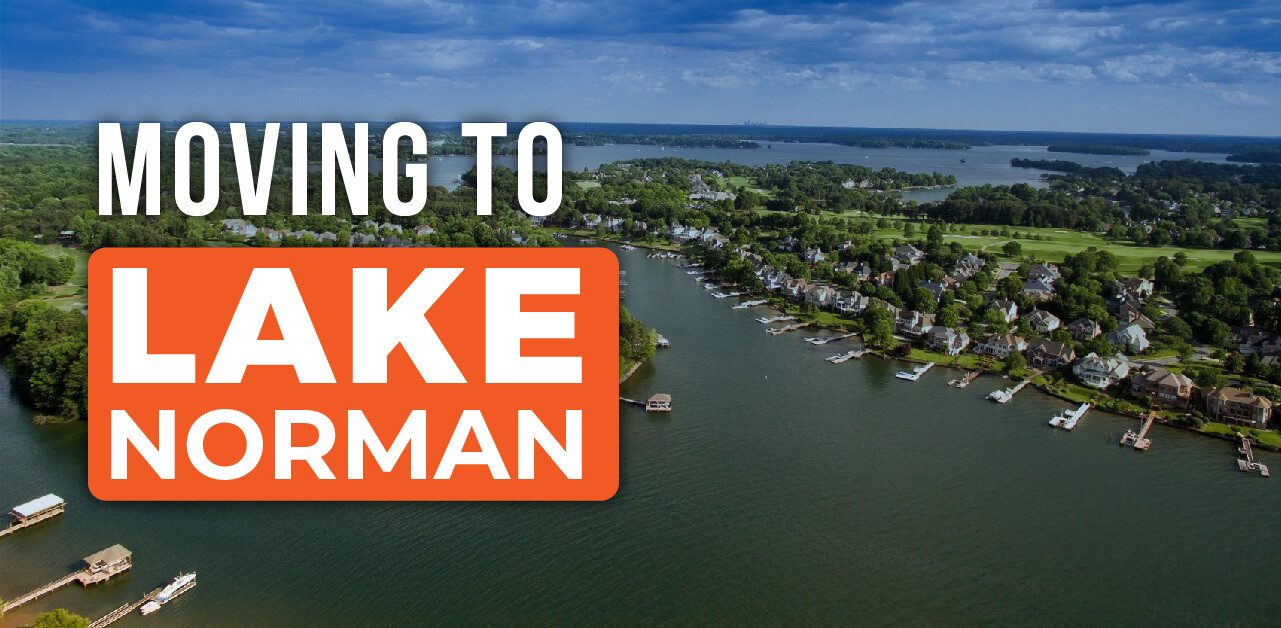 Find out why so many folks are moving to the Lake Norman area in 2020!
People love living in the Lake Norman area and if you're one of the folks searching for information on moving to Lake Norman you have come to the right place!
Many folks have their eyes set on moving to Lake Norman here in 2020. Rated as one of the top lakes in the USA by MSN in 2018, many have opted for a waterfront lifestyle on Lake Norman. With a bustling job market, ideal climate, and affordability, moving to Lake Norman is a great move for homebuyers relocating for a job, looking to retire, or for families searching for a change of scenery and easier way of life.
While our website is mainly focused on helping people find great homes for sale on Lake Norman and Real Estate in Charlotte, we love putting together relocation guides for folks who are moving to the area to help you learn as much as possible! Please feel free to contact us with any questions you may have on the Lake Norman area.
Lake Norman on a map
When considering a move to Lake Norman, homebuyers have many towns to consider in the Lake Norman area. These towns consist of Cornelius, Davidson, Huntersville, and Mooresville. Lake Norman consists of 4 counties- Catawba, Iredell, Lincoln, and Mecklenburg. The range of communities in Lake Norman is able to accommodate a number of lifestyles and hobbies of homebuyers. Many of these Lake Norman towns offer a small-town feel, and the sense of community that comes with it, while still providing nearby conveniences and amenities. Some towns allow you to enjoy the tranquility of the country, and others yield a suburban lifestyle while being in very close proximity to the life and movement of the center of town with many wonderful dining options and shops.
Best Neighborhoods in these Lake Norman towns:
Mooresville best neighborhoods
Huntersville best neighborhoods
Several of these communities also give the option of enjoying a waterfront property with your very own dock overlooking the wake of Lake Norman. Each lake town has its own personality and has addressed the rapid growth of the area in many different ways. With so many exceptional options, homebuyers cannot go wrong by choosing to move to one of these Lake Norman towns. 
Additionally, many folks who live in Charlotte will make the short 30-minute trip to spend a day on the lake!
Things to Do in Lake Norman
The Lake Norman communities offer many charming boutique-style stores, quaint village shops, upscale specialty stores, as well as the national chains we all rely on. In the town centers, warehouses, old mills, and train depots are being crafted into antique and clothing stores, yielding a unique shopping experience. Birkdale Village in the town of Huntersville is a favorite local shopping plaza offering many high-end shops, and often hosting special events like fashion shows and tasting events! In case you shop 'til you drop, Birkdale Village also provides many restaurant options from seafood to pizza and burgers.
Being on the lake, many residents partake in some sort of water sport or activity such as wakeboarding, kneeboarding, or waterskiing. If you are not a boat owner just yet, no need to fret! Rental for boats, jet skis, paddleboards, canoes, and fishing equipment is easily accessible. Visit Ramsey Creek Park for the only swimmer friendly beach in Cornelius. Jetton Park also has a beautiful sandy beach that is ideal for a picnic with friends, or a family day. A 1.5-mile loop trail around the lake is a popular spot for walkers and joggers, while the playground on the park property is perfect for your little ones to expend some energy. There are a ton of amazing beaches near the Charlotte area on top of the ones available at Lake Norman.
Enjoy playing golf? In the Lake Norman area, there are several impressive public golf courses. Private golf clubs The Peninsula Club and Trump National Golf Club both use Lake Norman in their course design, making it a beautiful trip around 18 holes. 
Being only 20 miles north of Charlotte, Lake Norman residents enjoy the luxury of making a day trip to the Queen City. Charlotte is home to the NASCAR Hall of Fame, as well as the Charlotte Motor Speedway. The U.S. National Whitewater Center is located in Charlotte and offers outdoor adventures such as whitewater rafting, kayaking, rock climbing, mountain biking, and more. Charlotte is also a great location for sports fans, as The Carolina Panthers, Charlotte Hornets, and BB&T Knights all call the Queen City home. Davidson, NC is home to Steph Curry's alma mater, Davidson College, which is a division one sports team in the Atlantic conference. If your ideal weekend involves a ballgame, you are in the right place! Of course, Charlotte also boasts a wide variety of fabulous bars, restaurants, vineyards, and breweries. It is safe to say it will take more than just a day trip to this lively city to really understand all of the culture and soul it has to offer!
Although living in Lake Norman is very much a vacation in itself, residents are merely a 4-5 hour drive to sandy Carolina beaches. A mountain getaway is also very feasible, as the Lake Norman area is only a 2-3 hour drive to Asheville and mountain towns like Boone and Blowing Rock!
Restaurants and Breweries in Lake Norman 
When it comes to quality restaurants, foodies will not be disappointed in the options the Lake Norman area has to offer! From great local burger joints to formal dining cuisines from all over the world, you will find exactly what your taste buds are craving at any time of day. 
The outdoor patio of The Blue Parrot Grill located in Mooresville is the perfect spot to sip an icy drink while enjoying views of the glistening Lake Norman water. This colorful restaurant offers live music every evening from Thursday to Sunday, allowing for a fun-filled environment! Their menu ranges in variety from steaks to seafood. Also, don't forget your furry friend at home, as The Blue Parrot is dog friendly so the whole family can enjoy an outing together.
Having received national recognition as a James Beard award finalist, Kindred is a popular and prominent restaurant in Davidson, NC. Located in a restored town pharmacy, the items on the menu are just as uniquely special as the location. The ever-changing menu has received high praise from critics and locals all the same, but they are most well known for their fluffy, cloud-like"milk bread" served complimentary before your meal. 
When BBQ is what you are craving, you can't go wrong with Lancaster's BBQ in Huntersville. This authentically southern BBQ is a local favorite and has been around sine 1986. Enjoy smoked ribs, brisket, or burgers accompanied with traditional countrysides like Brunswick stew or mashed potatoes and gravy!
The craft brew scene around Lake Norman has seemingly spawned overnight! The love for locally crafted beer has resulted in many festivals and beer-based social events in the area- such as the October staple Laketoberfest Beer and Music Festival held in Bailey Road Park. The affordability of North Carolina has allowed these small businesses to succeed and grow. Ass Clown Brewery is a local staple that offers exciting winter flavors like Maple Bacon Stout and Dark Chocolate Dipped Peppermint Stout. Crafty Beer Guys Bottleshop is another notorious spot in the area, keeping 14 beers on tap, and over 500 bottles and cans from small breweries all over the country.
Here are some of the best Restaurants in Charlotte if you find yourself venturing into the Queen city which is just 20 to 30 minutes south of the Lake Norman area.
Finding a Job in the Lake Norman Area
The Lake Norman area is an attractive relocation choice for anyone looking for a job that pays well in the Charlotte area. Just 20 miles away, Charlotte is home to some of the nation's largest banks such as Bank of America, BB&T, Wells Fargo, and Wachovia. The banking industry employs numerous residents in the Lake Norman area. Charlotte's job market is also red hot in the healthcare hub, with the Carolinas Healthcare System reigning as the region's largest employer. 
The Queen City is also turning into a tech dominant job market, with the 2019 Silicon Valley Index reporting an estimated 117,000 new tech jobs in 2018. Major tech companies like IBM and Microsoft maintain large operations in Charlotte, and start-up companies such as Red Ventures and Tresata are claiming Charlotte as their home base.
Education in the Lake Norman Area
The Lake Norman area is home to many nationally recognized quality private and public schools. In 2018, the Lake Norman towns of Davidson and Huntersville were named the top two "Best Places to Raise a Family in North Carolina" in a study by WalletHub based on education, family fun activities, and other factors. Charlotte and Lake Norman area schools were ranked among the top in the state based on a study by Niche. Results derived from data of the U.S. Department of Education, test scores, and college data, Mooresville City Schools ranked top 10, and Charlotte- Mecklenburg schools ranked in the top 30. Also, home to Davidson College, the Community School of Davidson is recognized as the 18th best public school system in the state. The University of North Carolina at Charlotte is located in the Queen City, and just 2 hours Northeast of Lake Norman is the reputable Duke University in Durham. No matter the age or ambitions of your children, there are several distinguished and credible schooling options. 
Affordability in the Lake Norman Area
Homes for sale in the Lake Norman area are very affordable. Although becoming more challenging to find, a starter home in one of the various Lake Norman towns can be found around $200,000. While some residents do pay a good amount for waterfront property, more affordable homes can be found on the shoreline. You will find that homes are priced extremely reasonably for the high quality of life and the low cost of living!
Check out Homes for Sale in Huntersville  |  View All Homes for Sale in Cornelius  |   Real Estate for Sale in Davidson  |   Homes for Sale in Mooresville
Weather in the Lake Norman Area
The Lake Norman area is one of few places in the US where residents are able to enjoy all 4 seasons. Springtime brings warm weather ranging between the mid-'50s and upper '70s. Any time between the months are March and May, a trip to Davidson College Sculpture Garden cannot be beaten. The blooming flowers and balmy temperature make for the perfect spring day. 
Summers definitely bring the heat, reaching temperatures in the mid- 90's, but what better time to be out on the water? Summertime rain showers are sporadic and typically last just long enough to grab a bite at one of the various waterfront restaurants before retaking the lake! 
Living in the central Winters in the Charlotte area offers the chance of a snowfall that often melts away in the same week. With temperatures ranging in the '30s to '50s, snow is not always promised, but you can count on school being canceled if a light dusting is in the forecast! With school and local businesses coming to a halt, residents often make the most of the winter wonderland and enjoy sledding or tubing with friends. 
The fall season in the Lake Norman area is the most elegant time of the year. With cooling temps falling to the mid-50s and '60s, humidity dissipating, the excitement of football season in the air, and local Halloween festivities right around the corner, many residents would say the months of October- November are the best of the year.
Final Thoughts on Moving to Lake Norman
If you're moving to Lake Norman contact us here and let us know we would be happy to help you learn more about the area and find great homes for sale! If you're a first time home buyer in the Charlotte area, definitely reach out so we can help you learn what to expect in the home buying process here in Charlotte. For those that are relocating to the Lake Norman area for a job, you may end up buying a home in any of the great surrounding towns or even in Charlotte. Lake Norman is about 90 minutes from Greensboro, though some enjoy making a day trip! Our Charlotte and Lake Norman Realtors are standing by to help!
Other Moving to Guides to check out around the Lake Norman area:
#blog-moving-cta#
#blog-best-neighborhoods-cta#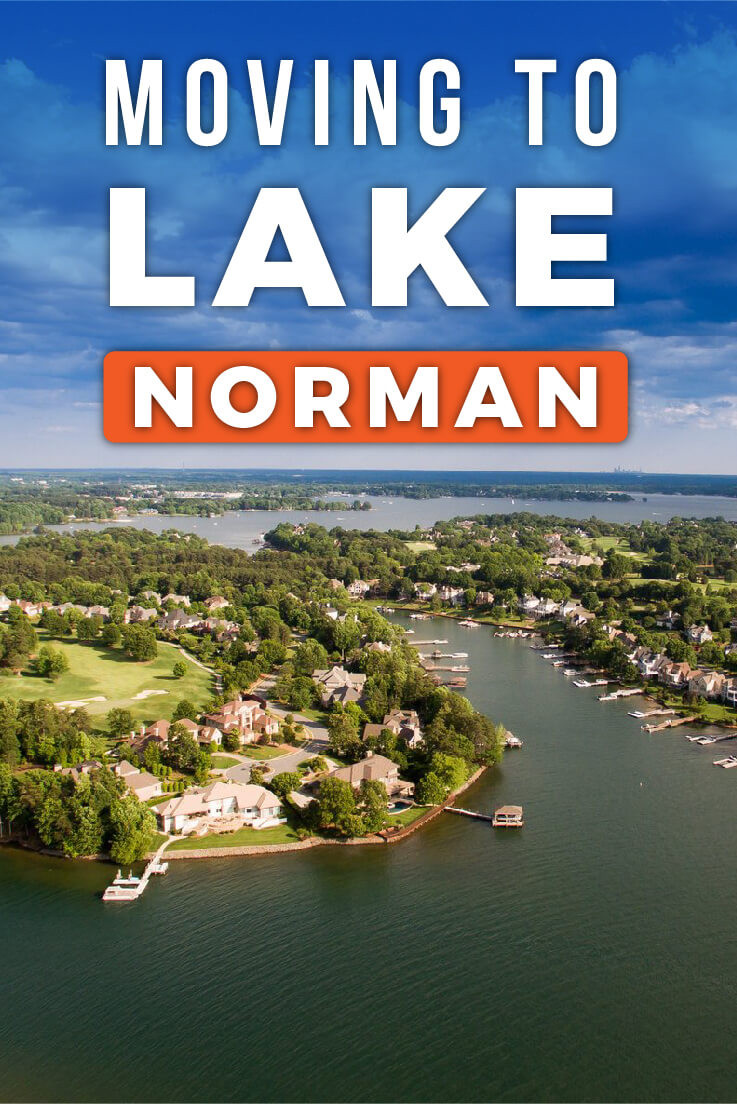 Find your new home
Search real estate and homes for sale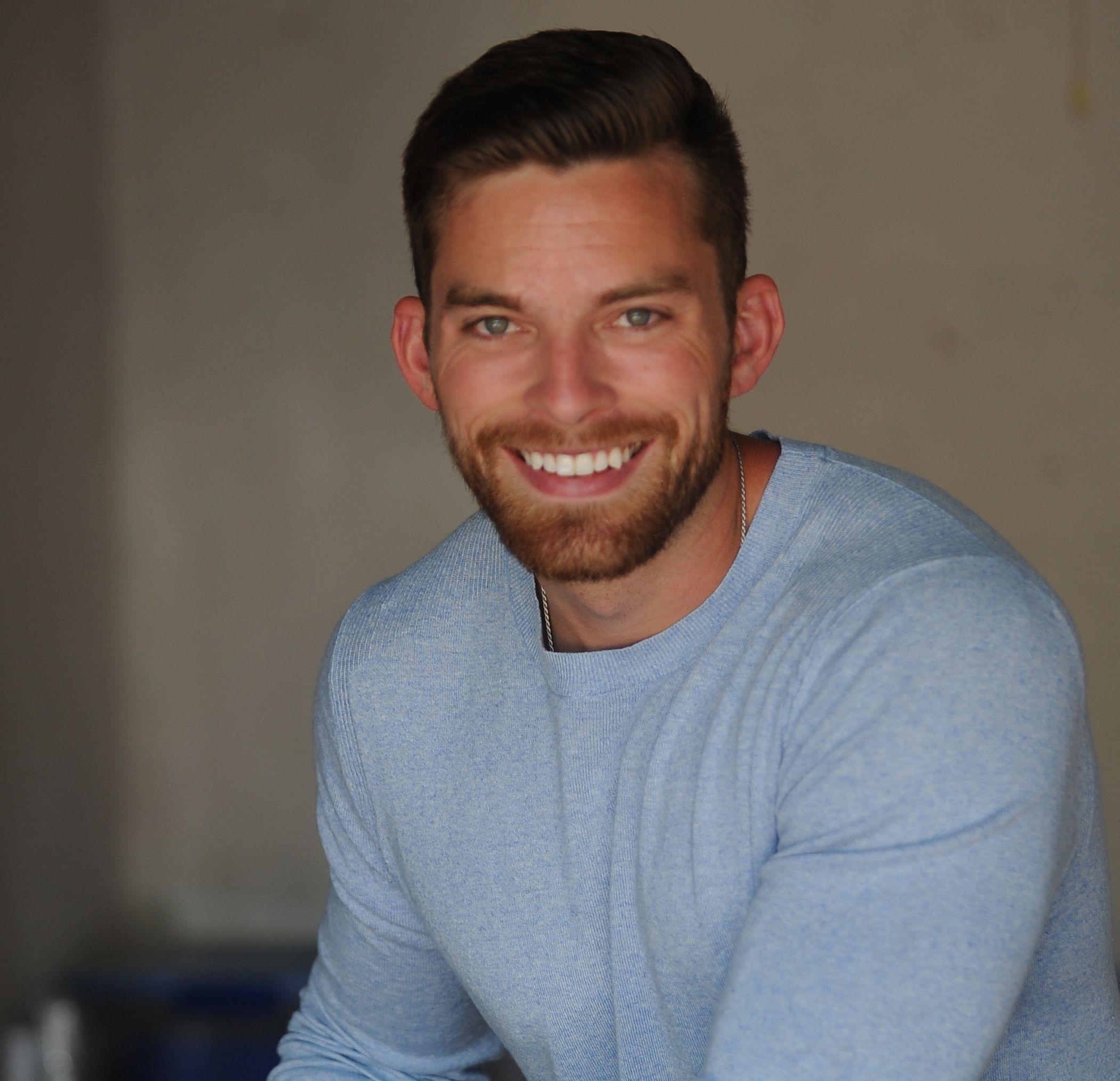 Ryan Fitzgerald
Hi there! My name is Ryan Fitzgerald, and I am a REALTOR®. My goal is to help you learn more about real estate through our Real Estate Blog! Hopefully, you enjoyed the above blog post and it found a way to provide help or value to you. When you're ready to buy or sell a home of your own let us know here. Please feel free to join the conversation by dropping us a comment below.