5 Things to Know BEFORE Moving to Huntersville, NC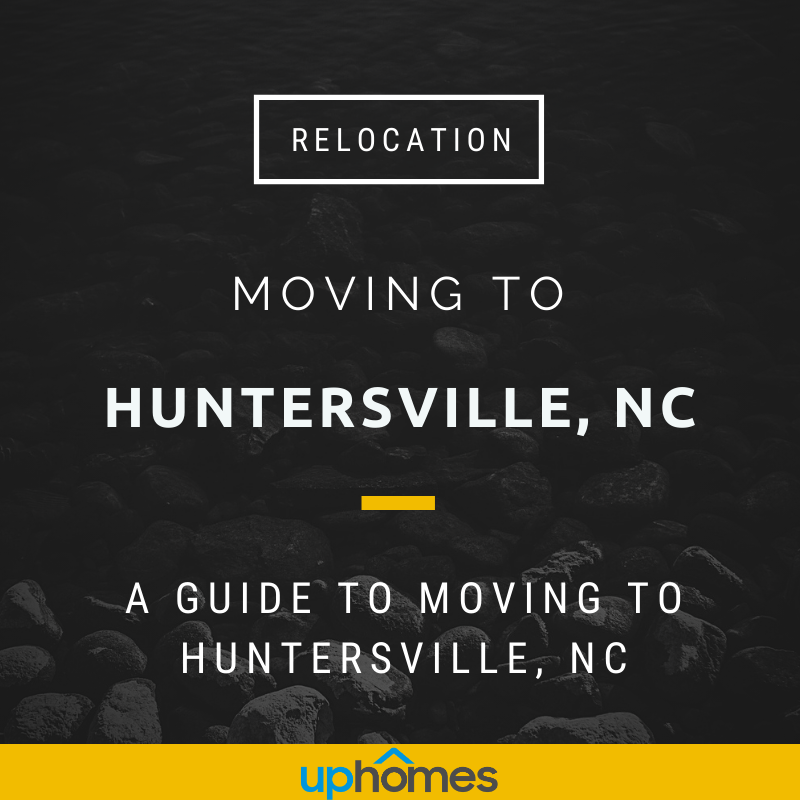 Living in Huntersville, NC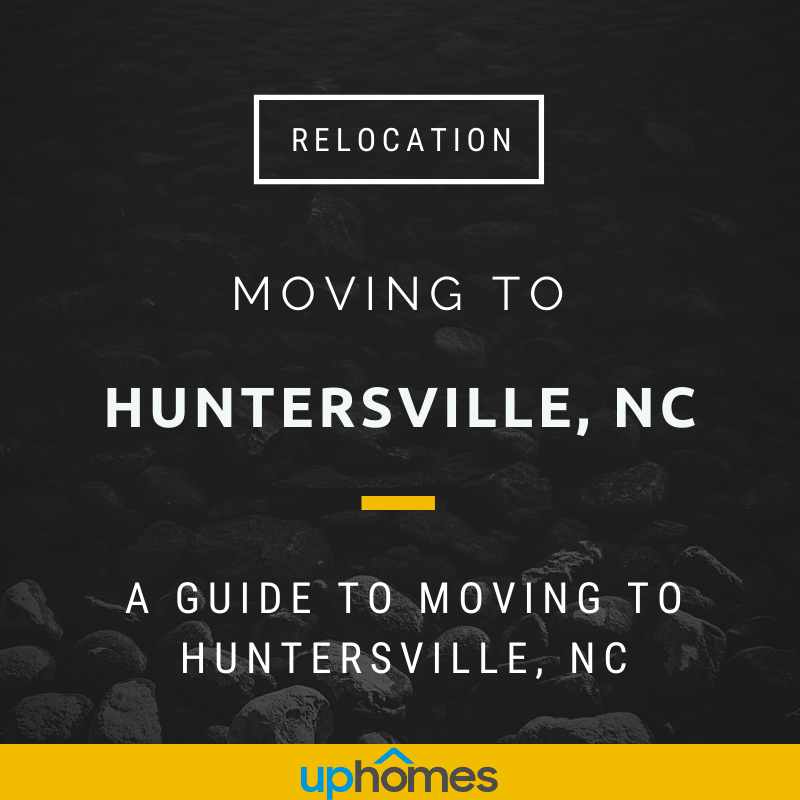 The secret is out and people are moving to Huntersville, NC! What used to be a small town in 1999 with a population of 14,000 Huntersville is now home to nearly 60,000 people. Check out some of the homes for sale in Huntersville, NC with some pretty amazing landscapes.
Huntersville is ranked as one of the top places to live in North Carolina. Here are some of the best neighborhoods in Huntersville.
Without further ado, let's jump in and learn why the town of Huntersville is becoming an excellent option for people who are looking to relocate to the Charlotte area.
Lake Norman
The town of Huntersville sits at the southern tip of Lake Norman which is one of the largest attractions for people moving to Huntersville. Lake Norman is a 50-square mile body of water that offers beautiful beaches, boating, fishing, camping, hiking, trails, and much much more! It's one of the Charlotte area's best features. Many people who relocate to Charlotte are in search of a large body of water and Lake Norman is the hands-down best option!
520-miles of shoreline, Lake Norman is the largest man-made lake in North Carolina. There are so many things to do in Huntersville on Lake Norman that people often forget how awesome the Lake Norman state park can be!
For those of you looking for trails or a great hike, you'll definitely want to check out the Lake Norman State Park!
Things to Do In Huntersville, NC
There are so many things to do in Huntersville for the whole family. Rain or shine you'll find things to do in Huntersville from the movie theater to the bowling alley, to a day on the lake!
Lake Norman - Virtually the best thing to do on a nice day is a day on Lake Norman! Whether it's hanging out on the beach, boating, hiking, camping, or fishing you will find a way to enjoy yourselves. Folks who are moving to Huntersville are going to love the close proximity to the lake because the folks from Charlotte have to travel a bit to get there! There are so many fun things to do in and around the Huntersville - Lake Norman area of Charlotte!
Discovery Place Kids - Huntersville offers a kid's museum with interactive exhibits for the whole family! If it's a rainy day this is a great place to visit with so many activities and educational sections that offer learning opportunities while also having a lot of fun so it doesn't feel like learning. If you think you will go more than once it's definitely worth grabbing a membership! They are open late on Tuesday nights!
Carolina Renaissance Festival - A 25-acre renaissance themed amusement park is among the largest Renaissance fairs in America. The festival is set in a fictional storybook village of "Fairhaven." With 375 acres of autumn woodlands, this open-air artisan marketplace is complete with 16th-century European architecture. The Carolina Renaissance Festival is truly one of the best things to do in Huntersville! In its fall season, it will see over 195,000 people to the festival.
Restaurants, Breweries, and Wineries in Huntersville, NC
Antico Italian Restaurant - Huntersville is fortunate to have such a great Italian restaurant within the community and if you're anything like me you will become a frequent visitor. One of the most popular restaurants in Huntersville is Antico Family Restaurant. From the calamari appetizers to some incredible pasta entrees, paired with some truly great wines make Antico Italian Restaurant an experience you have to try!
Duckworth's Grill & Taphouse - This is the spot to watch the game. A great menu, grill, and tons of beers on taps make Duckworth's a no-brainer for those on Saturday or Sunday trying to catch a football game. While it may cater to a certain demographic this is the type of restaurant everyone will enjoy with their great food and menu! An awesome spot for the family to enjoy a meal, or for you to meet up with friends to watch the game!
Cafe 100 - A family-owned Huntersville staple is Cafe 100. Serving homemade family meals with family values this is the type of local establishment everyone will enjoy. Offering a variety of daily specials, your favorite breakfasts, and your favorite lunch dishes until 2:30 PM. Cafe 100 is a great place for brunch with friends, a nice family brunch, or lunch with a co-worker! 
Pinky's Westside Grill - A local favorite in Huntersville that was featured by Guy Fieri and the Food Network on their tv show 'Diners, Drive-Ins, and Dives.' One of the biggest attractions for Pinky's is having been featured on the hit tv show and Chef Greg Auten went on to become the first chef to appear on DDD for 2 different restaurants. From great burgers to dogs, and baskets of food Pinky's Westside Grill has something the whole family can enjoy!
La Unica - One of the most popular restaurants in Huntersville and an incredible Mexican restaurant is La Unica. If you're looking for some top-notch Mexican dishes you are going to love La Unica. The quintessential Mexican restaurant bringing Mexican culture and cuisine to your table. The goal is to allow each customer experience as though they were on the streets of Mexico with an authentic family meal and great customer service! 
Killingtons Restaurant & Pub - With 2 locations one in Fort Mill and one in Huntersville, Killington's Restaurant & Pub is a great spot to enjoy a meal. From starters to sandwiches to entrees there is sure to be something for anyone in the family. A nice cozy setting and relaxed atmosphere make Killingtons a no-brainer for those looking for a nice dining experience.
eeZ Sushi - It wouldn't be a list of restaurants with a sushi spot! eeZ sushi is a Fusion and Sushi restaurant with a menu for anyone and everyone. Don't like sushi? No problem check out their entrees, stir fry, or bento box! Love Sushi? Well, you have come to the right place with some of the best Sushi the Charlotte area has to offer!
How far is Huntersville, NC to Charlotte, NC?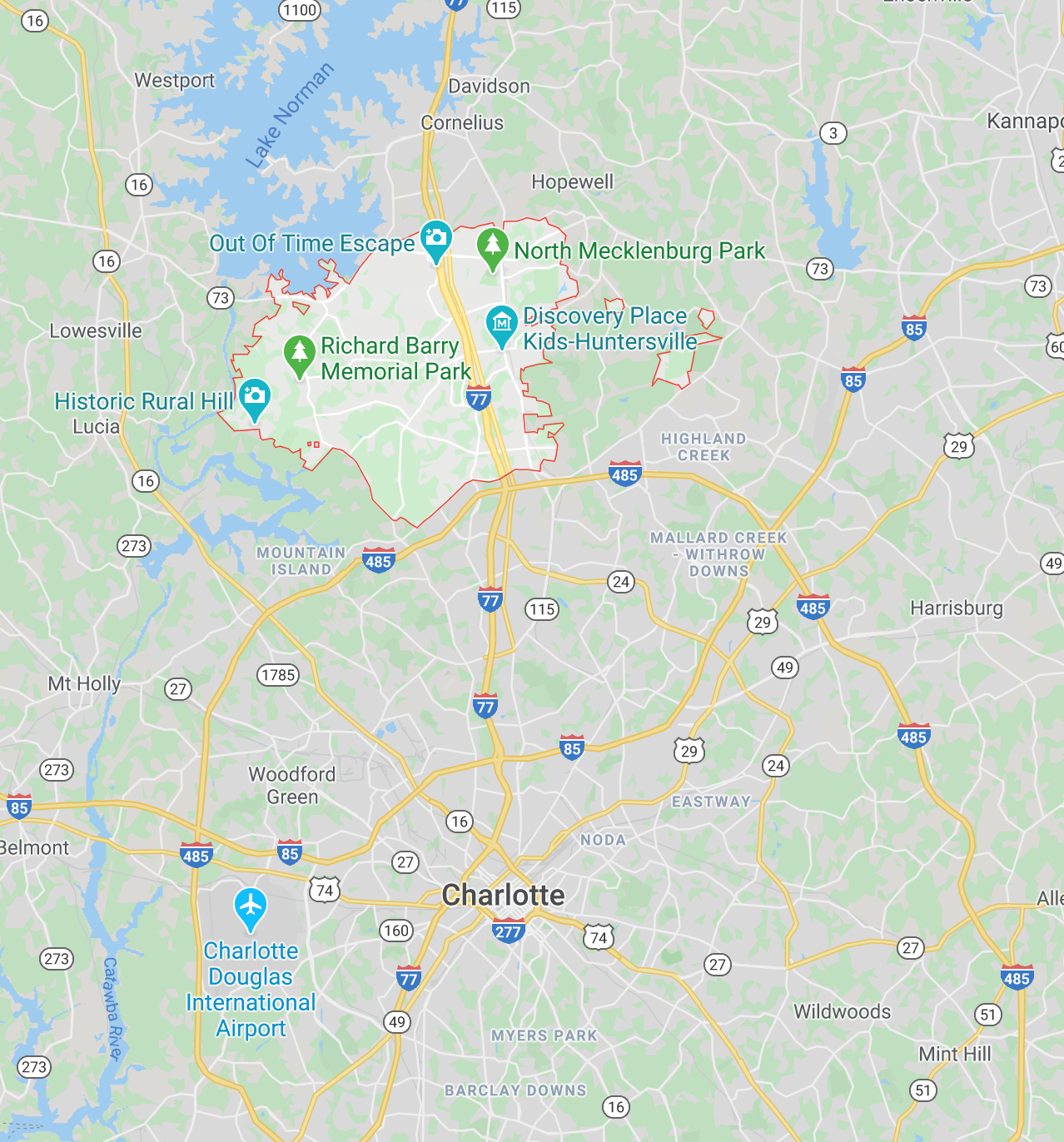 Located north of Charlotte, Huntersville is approximately a 15-30 minute drive depending on where you are coming from! 
Folks from Huntersville can easily access Charlotte with a quick drive down Highway 77 for a Panthers game, Hornets game, or a night out on the city!
A lot of folks who live in Charlotte will travel to the Huntersville area to hang out at Lake Norman because it's the closest point to the lake and it offers easy access via Highway 77.
Huntersville becomes a popular choice for the folks moving to the Charlotte area because it allows for such easy access into the Queen City and this is a large part of the reason the town has gone from 14,000 people to 60,000 people in the last 20 years!
Moving to Huntersville, NC
Moving to Huntersville, NC offers people a great place to live and start a new life in an area that is easy to call home!
If you're moving to Huntersville without a job have no fear because the town is loaded with job opportunities. Even if you need to take a gig that isn't your forever job you can get started and go from there. There are plenty of places looking to hire, especially with the city growing so quickly!
Huntersville is truly a great place to live with an easy commute to the city to catch a Charlotte Panthers game, to catch a Charlotte Hornets game, or maybe get together with friends for a fun night out!
There are many pros and cons to moving to Mooresville, NC - in our opinion the pros greatly outweigh the cons and you'll find that out for yourself very soon after making the move! There's a reason so many people love living in Mooresville, NC!
Check out some of the Real Estate in Huntersville or our other Moving to Guides:
#blog-moving-cta#
#blog-best-neighborhoods-cta#

Find your new home
Search real estate and homes for sale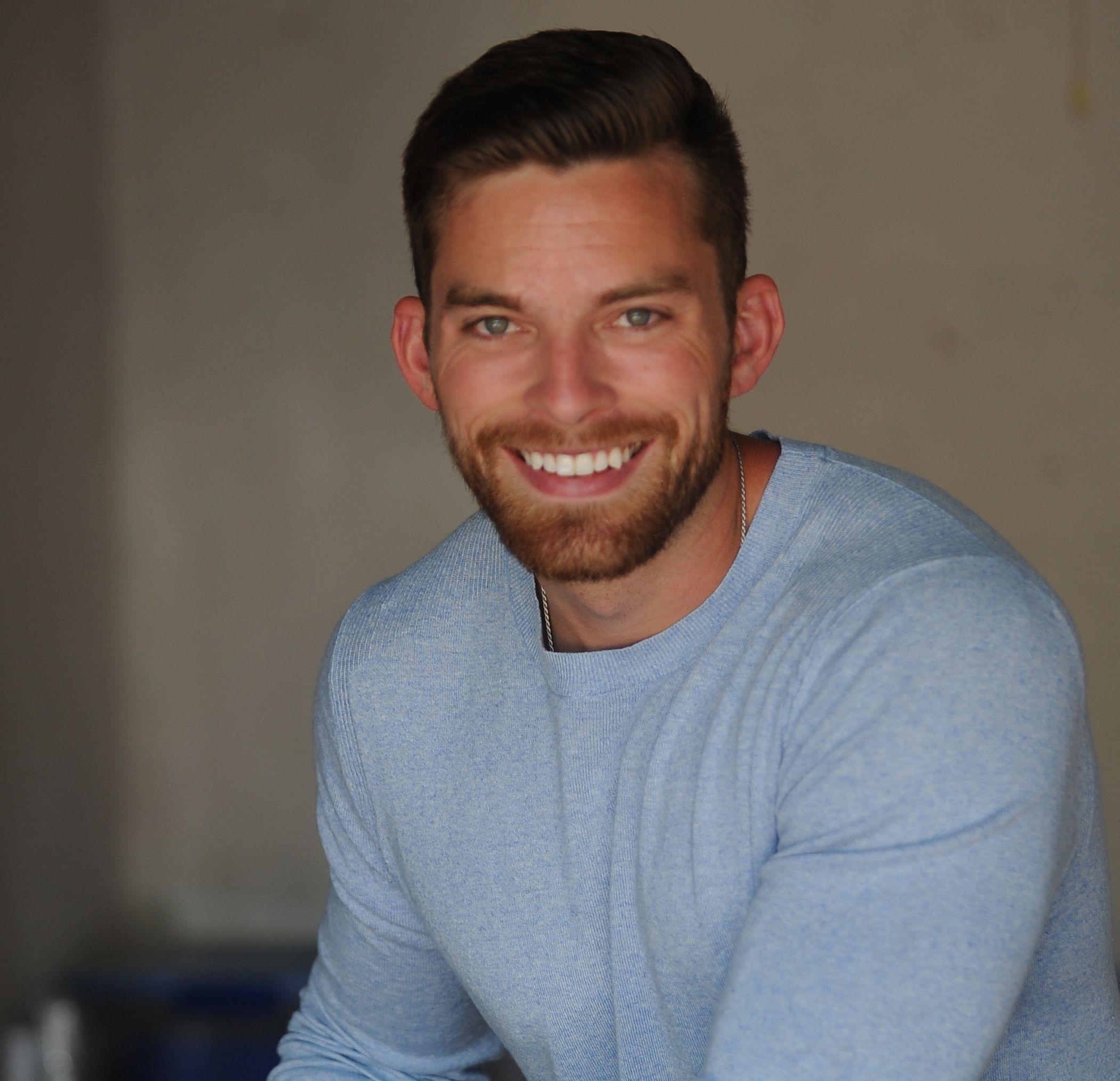 Ryan Fitzgerald
Hi there! My name is Ryan Fitzgerald, and I am a REALTOR®. My goal is to help you learn more about real estate through our Real Estate Blog! Hopefully, you enjoyed the above blog post and it found a way to provide help or value to you. When you're ready to buy or sell a home of your own let us know here. Please feel free to join the conversation by dropping us a comment below.