7 Best Things To Do in Palm Beach, FL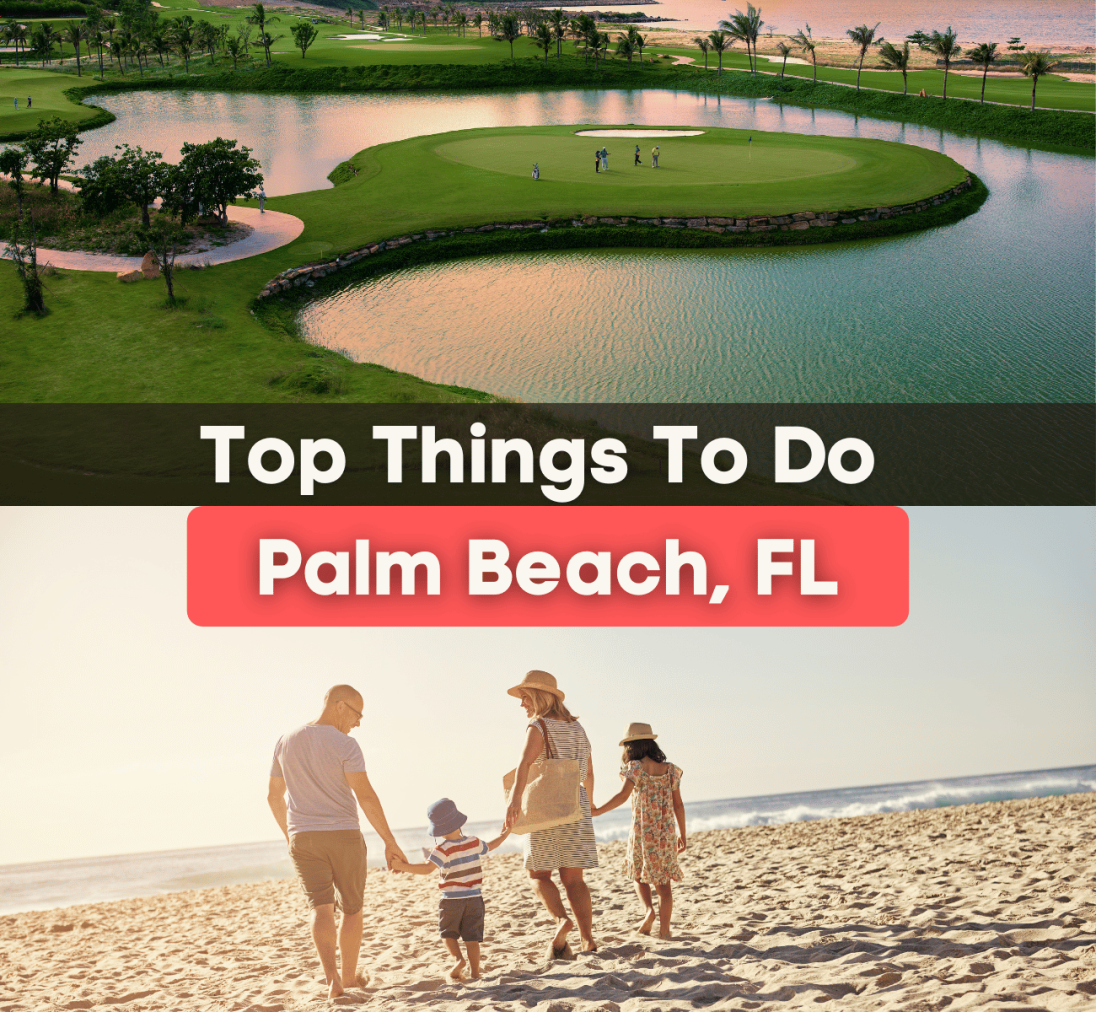 Top Things To Do in Palm Beach 
Are you wondering what to do in Palm Beach, FL? Check out one of these top seven things to do if you are moving to Palm Beach or currently live in the area! 
Are you looking for a place to escape with dazzling white beaches, crystal clear waters, vibrant shopping centers, enlightening museums, and beautiful outdoor spaces to spend your day in? Palm Beach is a lovely Island town in the south of Florida with a population of 9,251 and offers a fantastic getaway or place to live for those wanting the perfect beach weather and tons of things to do.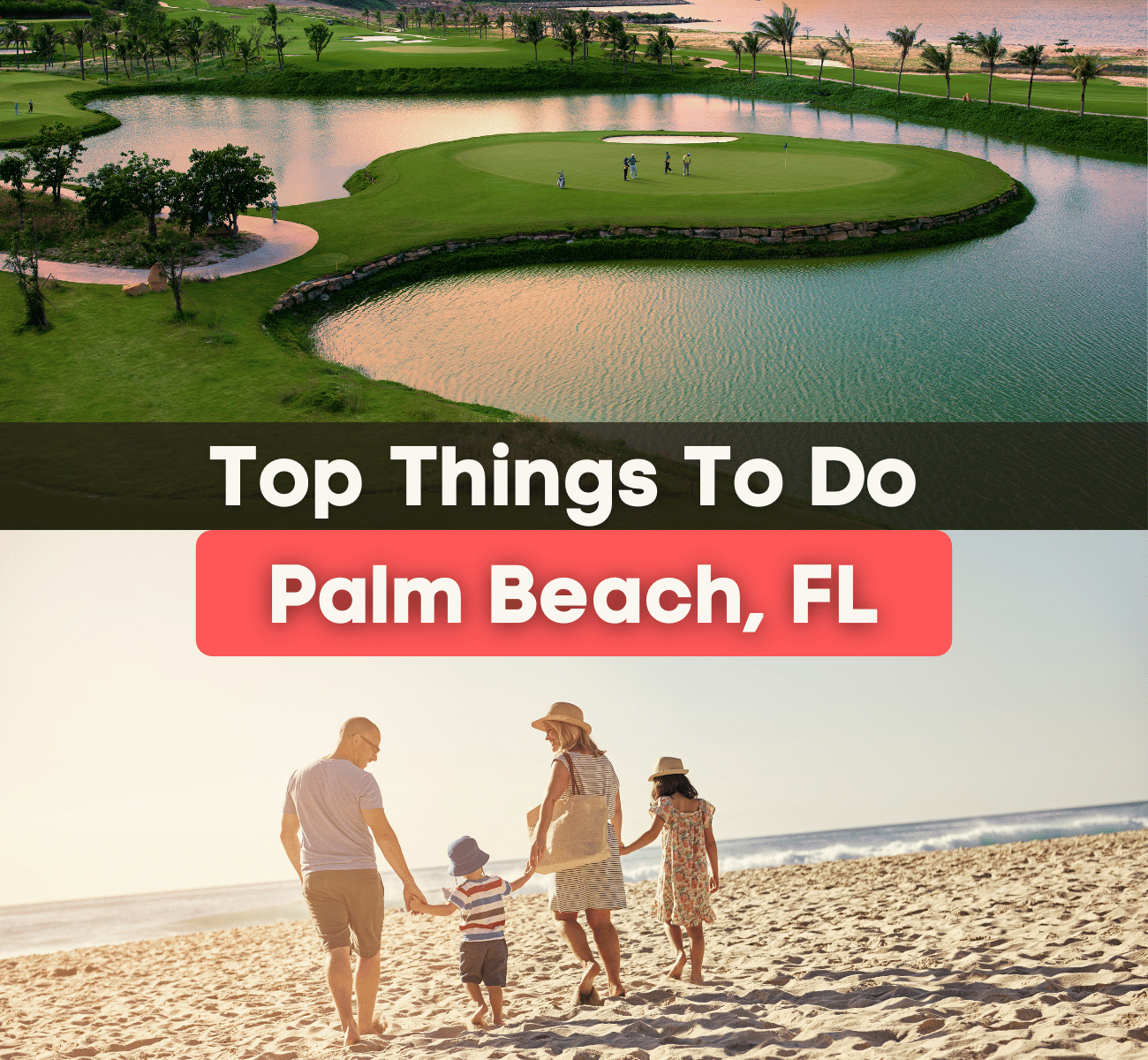 Considered to be one of the best places to live in Florida, Palm Beach is one of the most sought-after areas to live in and has 7.3 million visitors annually! Known as a world-famous beach vacation destination, this small part of Florida has something for everyone to enjoy, from art and culture museums, upscale dining and shopping options, family-friendly attractions, spas and resorts, and of course, some of the best beaches in the state. You can read below to find out about the top ten things to do, whether you are only visiting for a while or plan to make this town your new exciting home. 
Check out these top things to do in Palm Beach! 
Hit Up The Beach 
One of the biggest draws to this area is its dazzling beaches. With soft white sand and blue waters, it's a beautiful place to relax to the sound of the water, stroll along one of the boardwalks, paddle board amongst the fish, surf the crashing waves, or take a boat ride into the sunset. No matter what you like to do at the beach, Palm Beach has it. 
Palm Beach has two alluring public beaches; Municipal Beach and Lake Worth Beach Park. Although there are many other beach access and parks along the oceanfront, these are the two most popular and publicly recognized beaches along the 47 miles of waterfront. Municipal beach is known for its relaxed environment with calming waters for people to enjoy a nice swim or walk along the beach with a beautiful sunset. It is pretty quiet most of the time, with a mixture of sandy white beaches and some rocky terrain; this is a picture-perfect area with stunning views and not too many people, making it a great getaway.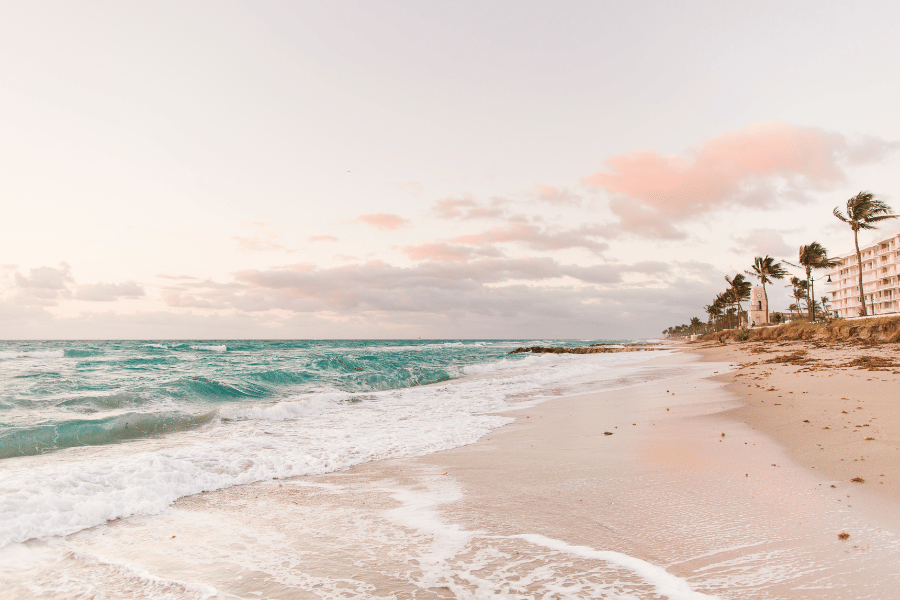 If you want more of a beach day with easy access to some of the top restaurants and shops right next to the beachfront, Lake Worth Beach Park is the one for you. This park, with sandy beaches lined by towering palm trees and a pier for walking and fishing, offers a vibrant beach oasis for those looking for an exciting day out on the town and the water. This is a more populated beach due to its central location and attacks more people looking to surf the waves, fish off the pier, or play recreational games and swim in the water. Great for families that want to spend the day at the beach and then dine at one of the local restaurants or hit up some of the upscale boutiques and shops or adults wanting a day on the water and a night at the Casino that's close by. 
With perfect weather almost year-round, with the temperatures never dropping below 40 degrees, spending the day at the beach is one of the best things to do in Palm Beach. 
Challenge Someone Out On The Course 
Palm Beach is home to some of the best beaches and has world-renowned golf courses with some of the best oceanfront views in the nation. Golf enthusiasts travel from all over to test their skills on these challenging greens with breathtaking water views and clubhouses featuring mouth-watering food.
Not every day, you play on a course with ocean views right over the greens, lush paspalum turf, sand bunkers, and three sets of tees at each hole. With more than one course to choose from, there are various options. Check out the golf courses in Palm Beach below! 
Golf Courses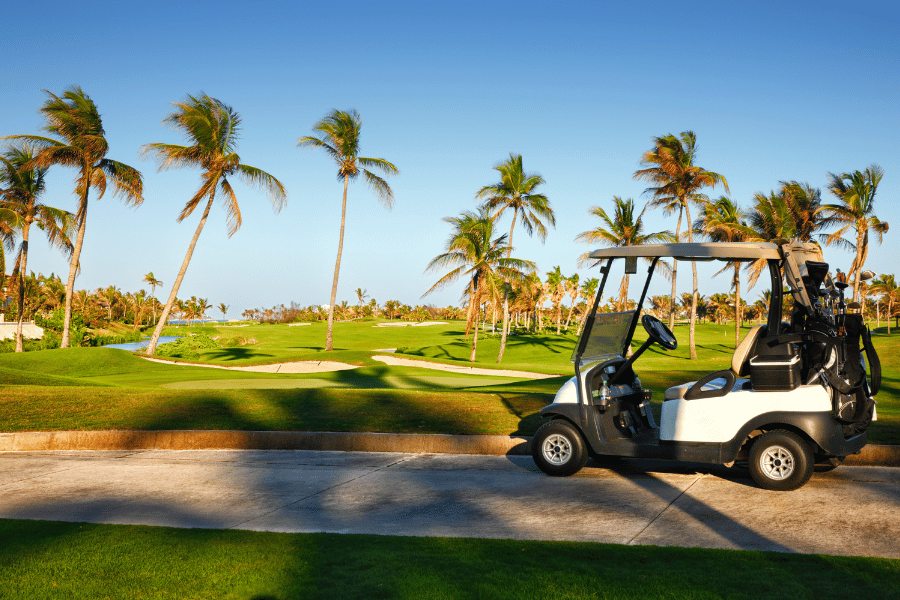 Immerse Yourself in Nature 
Are you looking to spend some time in serene nature with wildlife, water, and greenery all around you? Palm Beach has beautiful beaches for you to spend your time outdoors and many parks and wildlife areas. Home to many species of animals and plants, this is a lovely way to take in the scenery in peace. Check out some of the local nature spots in Palm Beach below. 
Local Nature Spots
Shop Till You Drop
Home to some of the most affluent individuals with unique tastes in fashion, food, and entertainment, this Island is known for its upscale boutiques, trendy shops, outlet malls, and extensive shopping areas. From large stores such as Bloomingdales and Macy's to collections of luxury brand retailers lining the streets, there is something for everyone's style and budget.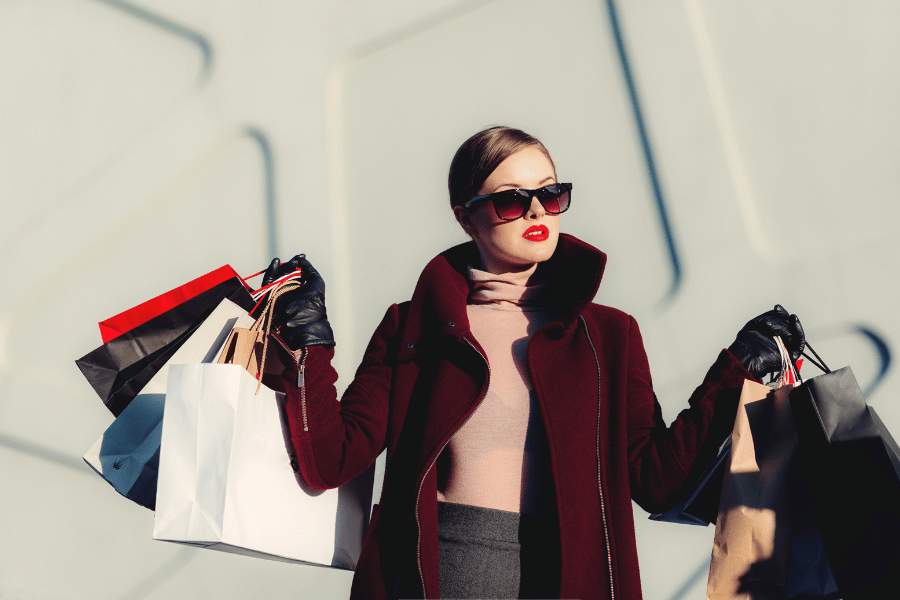 Worth Avenue is the top location in Palm Beach when you need a new look. This is a great area to walk around, dine, and shop near the famous Municipal Beach and features historic beach architecture. Just steps from the water and the streets lined with palm trees, this area features top brands such as Chanel, Gucci, Akris, and many more while enjoying the long road full of new inspiring looks. Whether you want the latest design from a top designer or shop locally at the upscale boutiques and shops, they have it all on Worth Avenue. 
Get Lost in Art 
Inspired by the art and culture surrounding it, Palm Beach can be inspired by artists' works, learn something new at a museum, or sway along to live music of many genres. Home to world-class galleries and museums, music festivals and concerts, and cultural events, this small area of Florida is rich in discovery.
While strolling down Worth Avenue, intermix your shopping with some gallery viewing. Some top artists have galleries along this road, featuring either their works or works from multiple artists. You can also enjoy the beautiful lush outdoors near this artsy area while walking amongst stunning sculpture art at The Society of the Four Arts. Whether you are looking to purchase a new piece to be the latest accent in your home or just coming to look and be inspired, Palm Beach is vibrating with contemporary and encaptivating art year-round. 
Check out some of the local favorites of galleries to walk through or museums to be transformed into the past through artifacts and old pieces below to find out what will inspire you today!
Local Favorites 
Take the Scenic Route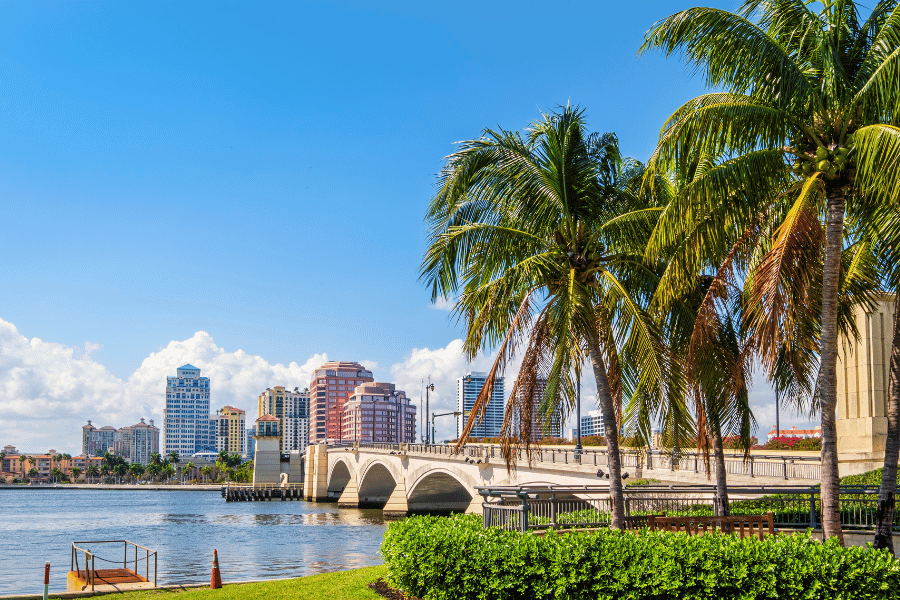 Would you like to get in some scenery and a workout simultaneously? The Palm Beach Lake Trail is a walking and biking path that stretches five and a half miles long alongside the western edge of the Island. This route has breathtaking scenery along the entire way, with the ocean on one side and attractions and palm trees on the other. 
Even your runs or bike rides can be relaxing and adventurous here! The path passes some fantastic things to discover and look at to distract yourself from your heavy breathing. The first landmark to check out is the Palm Beach Town Docks, where yachts of all shapes and sizes are docked, some dating back to the 1940s. These old historic boats are paired with 1960 condos placed near them, showcasing some of the older architecture and charm. 
Further down the trail, you will find yourself almost in the backyards of some wealthiest individuals living on the water. Many walkers or runners find themselves peering into the immaculate backyards, amazed by the many stories of architecture and design. This trail is a design tour of boats and homes and some of the best parks and outdoor scenery. You can find yourself passing lagoons with wildlife, giant kapok trees, park spaces with large fields, and beaches that come right up to the trail itself. 
Whether you want to experience a tour of the Island through the trail or get some fresh air and exercise, definitely check out the Palm Beach Lake Trail during your stay. 
Take a Spa Day 
You might think you couldn't be more relaxed in a beach town full of spectacular sandy beaches, parks, art galleries, and scenic trails. But there are even more options in Palm Beach to help you fully achieve your most relaxed and vibrant self. 
Palm Beach is home to many spas that help you unwind, get a more profound sense of harmony, and take some time for yourself. Whether you want a girls' spa day with friends or to treat yourself, there are multiple options for you to choose from. Check out some of the local favorites and what they offer below! 
Local Favorites 
Top Things To Do in Palm Beach, FL-Final Thoughts 
Palm Beach, FL, is a picture-perfect place to live or visit for a while; with world-known golf courses, award-winning beaches, top-rated galleries, diverse dining options, and upscale shopping, there is something for anyone and everyone. If you want to escape to beautiful weather with palm trees all around you, crystal clear waters, and endless things to do and see, Palm Beach is your place. 
If you or anyone you may know wants to make Palm Beach, FL, a more permanent stay and move here, make sure to contact us so that we can connect you with one of our Realty Specialists and help you find your endless vacation spot. For more information about moving, the best places to live, and things to do, make sure to refer to our other local area guides, including top things to do in Melbourne, moving to Florida, moving to Miami, moving to Melbourne, the best neighborhoods in Miami, moving to Boca Raton, the best neighborhoods in Boca Raton, moving to Fort Lauderdale, and the best neighborhoods in Fort Lauderdale! 

Find your new home
Search real estate and homes for sale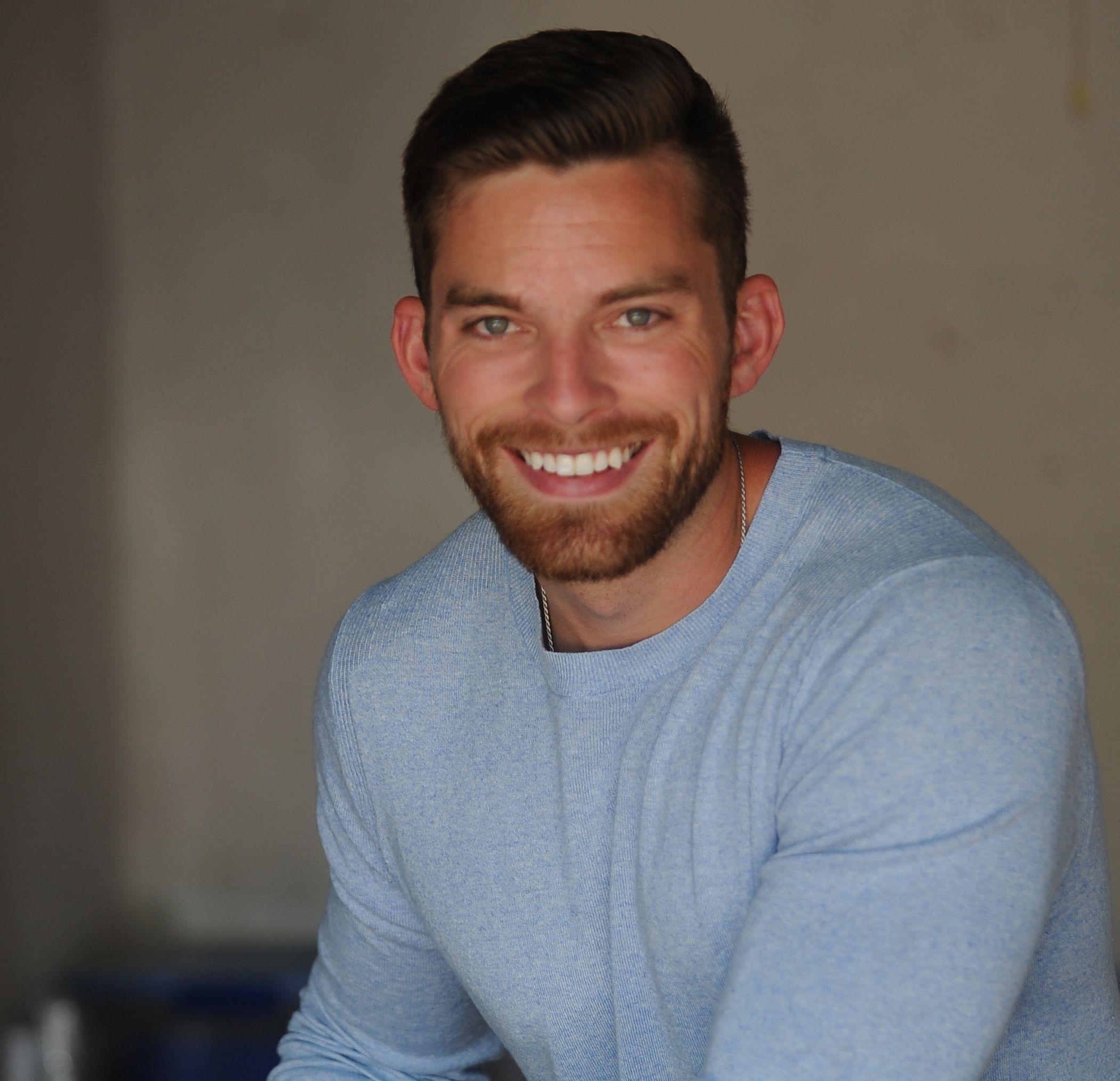 Ryan Fitzgerald
Hi there! My name is Ryan Fitzgerald, and I am a REALTOR®. My goal is to help you learn more about real estate through our Real Estate Blog! Hopefully, you enjoyed the above blog post and it found a way to provide help or value to you. When you're ready to buy or sell a home of your own let us know here. Please feel free to join the conversation by dropping us a comment below.