8 Best Neighborhoods in Miami, Florida
Best Neighborhoods in Miami, FL 
What are the best places to Live in Miami, FL
Miami, Florida is perhaps one of the world's most popular tourist destinations. Known for its white-sand beaches, tropical weather, and internationally influenced cuisine and culture, Miami is full of opportunity. If you have thought about what life might be like living in Magic City then you have come to the right place. The first step towards moving to Miami is figuring out where to live.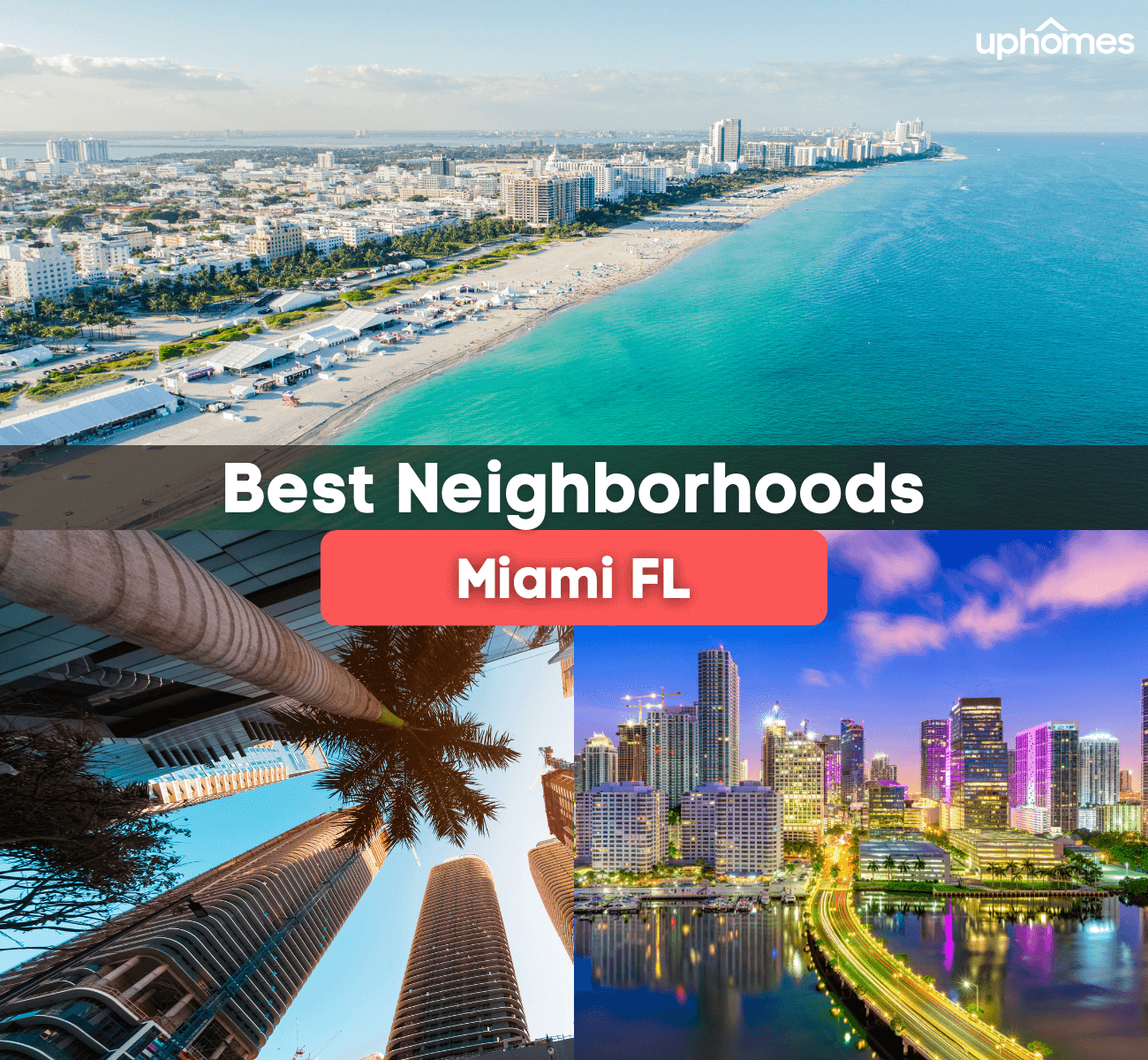 While you might be wondering what are the best places to live in Miami, our team has you covered. We also have you covered on the best places to live in Florida! Taking into account what the safest neighborhoods in Miami are to what areas in Miami you should avoid, this guide was created to help you find which neighborhood best suits your needs. Read on to learn more about the 8 Best Neighborhoods in Miami, Florida!
What You Need to Know About Living in Miami
Living in Miami, Florida is fun. Unlike any other city, Miami is unique and is prized for its international influence with a strong Latin American and Caribbean culture. With 60% of the Miami population speaking Spanish, the diversity of the city is what sets it apart. Full of adventure, a celebrated art scene, stunning beaches, and vibrant nightclubs, there is always something interesting to discover.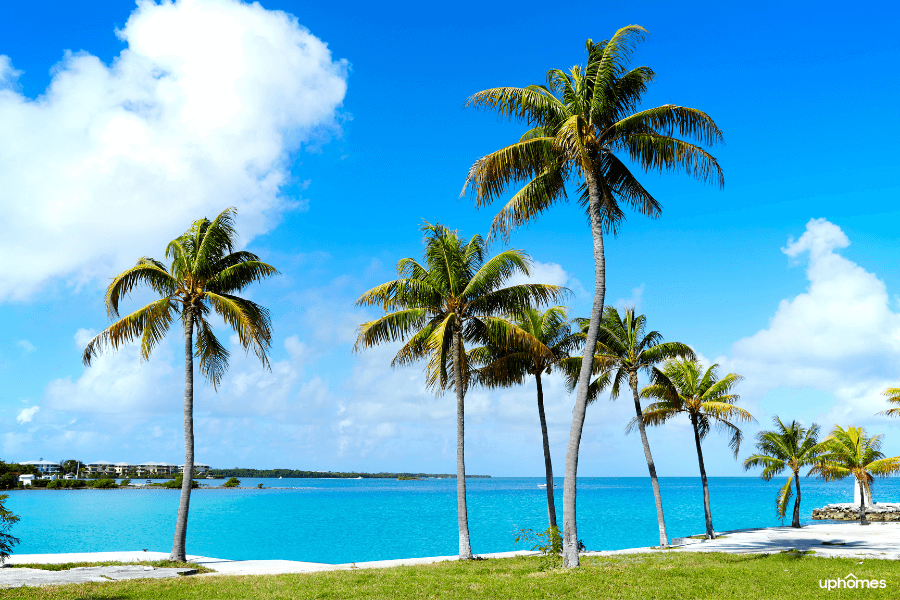 Living in Miami is relatively affordable, but some neighborhoods are more affluent than others. While Miami is overall considered safe, much like any other large city, Miami has its own set of more dangerous areas and areas that should be avoided when looking for real estate. With over 40 neighborhoods in Miami to choose from, finding the perfect fit can be a bit stressful. Hopefully, with the help of this neighborhood guide, the hunt for your dream home will be easier to navigate. First, It is important to figure out what you desire in a neighborhood and then consider all of your options.
Coral Gables
Considered one of the most expensive neighborhoods in Miami, it is this prestigious quality that puts Coral Gables at the top of our list. This safe community is found southwest of Downtown Miami and is the location of the University of Miami. Nicknamed "The City Beautiful," Coral Gables is adorned with tree-lined streets, well-manicured mansions, and historical landmarks such as the Venitian Pool. Close to the Miami International Airport, this neighborhood was one of the first planned communities in the area. Unlike 11% of other neighborhoods in the country, safer living in Coral Gables is perfect for raising a family. Offering residents an urban-suburban feel, locals enjoy many restaurants, local boutiques, shops, and parks.
Local Favorites: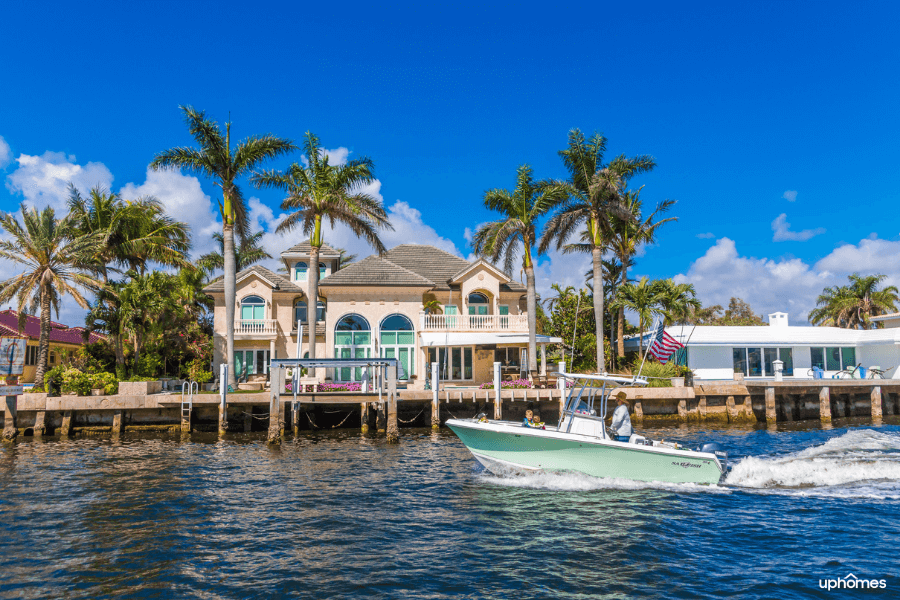 Coconut Grove
Founded in 1873, this upscale neighborhood is one of Miami's safest places to live. Featuring waterfront gated communities, 24/7 police protection, relaxed cafes, and trendy shops, Coconut Grove is a sought-after neighborhood. Only minutes from Downtown Miami and located close to the ocean, Coconut Grove is a prime destination. One of the oldest communities in the city, the best places to live in this area are in the northeast and southwest Coconut Grove. Home to a mangrove forest, sailing clubs, and marinas, living in Coconut Grove means having the beach in your backyard.
Local Favorites:
Kendall
With a crime rate 40% lower than the United States average, living in the gated community of Kendall is safer than living in 52% of any other neighborhood in the country. Located southwest of Coral Gables, the neighborhood of Kendall is a great place for young professionals and families. This suburban neighborhood is home to highly rated public schools, parks, and popular coffee shops and restaurants. Different from other areas of Miami, living in Kendall gives residents a peaceful, laid back, and slower-paced feel. With a population of 75,000 people, the community continues to grow and gain popularity.
Local Favorites: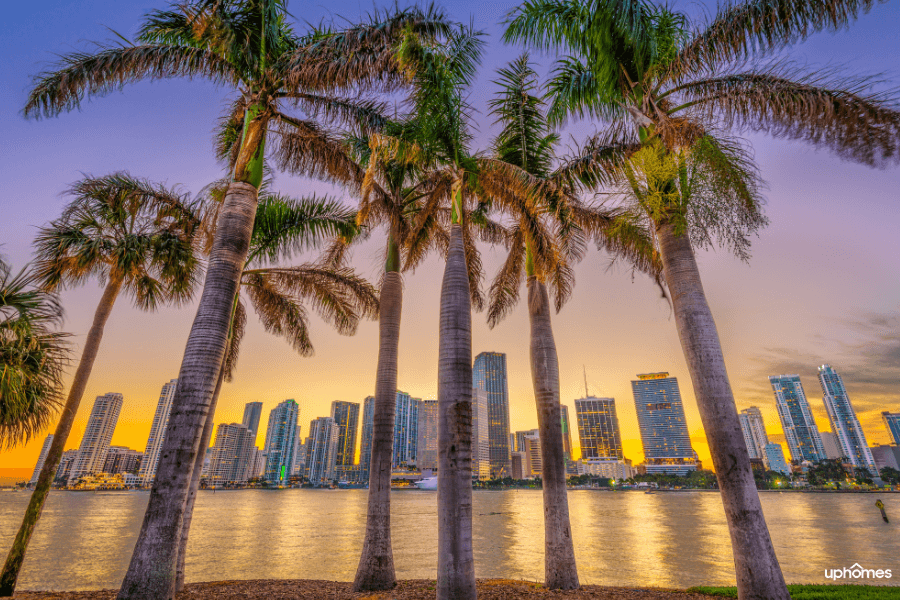 Pinecrest
Located east of Kendall, the neighborhood of Pinecrest is a picturesque suburban village. Envied for its large lots, manicured lawns, and white picket fences, living in Pinecrest is considered one of the most top-tier neighborhoods in the Miami area. Home to some of the largest and most desirable houses in the southeastern United States, the neighborhood of Pinecrest is beautiful, serene, and expensive. Reflecting old values and the sense of a tight-knit community, partake in social events and gatherings organized to bring the neighborhood together. When living in Pinecrest expect sunny parks, gated driveways, and low-speed limits. Valuing safety, few crimes are reported here. Bike on one of the many biking trails, head to the local farmers market, or have a picnic with the family.
Local Favorites:
Aventura
Part of the Miami metropolitan area, the neighborhood of Aventura is a planned suburban city located near North Miami and Golden Beach. This planned community is one of Miami's largest suburbs and offers its residents an upscale environment with the best views of the waterfront. Well known for its diversity, amazing school system, and prime shopping, Aventura is among the top Miami neighborhoods for a reason. First developed in 1970, living in Aventura provides a high quality of life with easy access to the beach and marinas lined with million-dollar yachts. With palm tree-lined streets, an abundance of golf courses, high rises, and carefully planned green spaces and shopping centers, the quality of life in Aventura is unbeatable. In our opinion - Aventura is one of the best neighborhoods in Miami, Florida.
Local Favorites:
Bal Harbour
For those looking for the finest and most desirable Miami neighborhoods, Bal Harbour is an exquisite paradise with pristine white sand beaches and an air of exclusivity. Found in Northern Miami Beach, the neighborhood of Bal Harbour has a resort-style feel with waterfront views, trendy boutique shops, and first-class dining. Surrounded by Biscayne Bay and the Bay Harbour Islands, high-rise condominiums and private beaches are what to expect in this community. This small and high-end village is where celebrities and models like to call home. The epitome of luxury, Bal Harbour is the perfect coastal destination.
Local Favorites: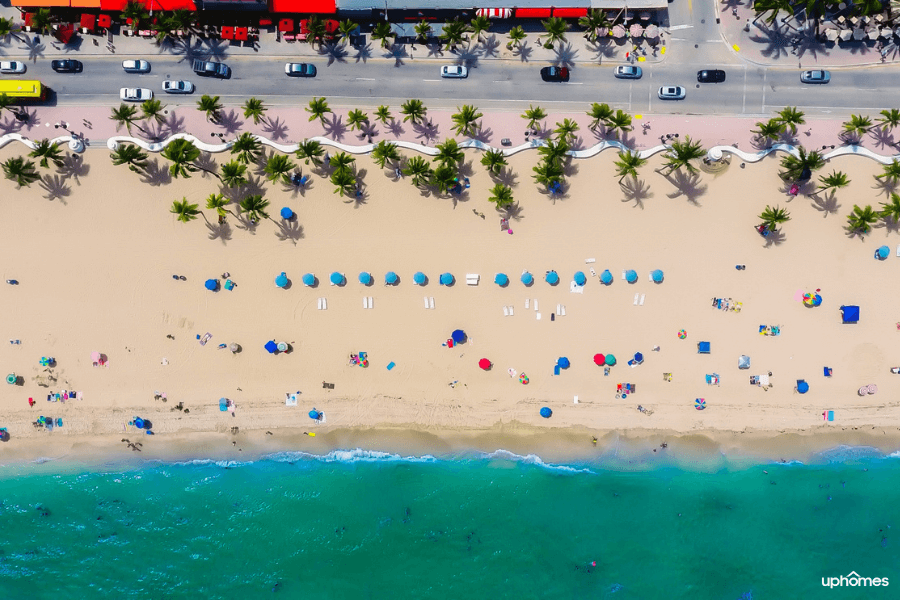 Key Biscayne
Adored for its fantastic beaches and island living, Key Biscayne is a barrier island across from Miami and is nestled in between two state parks, the Bill Baggs Cape Florida State Park and Crandon Park. Since this island community can only be reached by one road, residents searching for peace and quiet away from the busy streets of Miami will love Key Biscayne. Home to state parks, hiking and biking trails, an iconic 19th-century lighthouse, and beautiful clear blue waters, living in Key Biscayne is the tropical vacation that never ends. Celebrities such as Cher and Brad Pitt are known for loving Key Biscayne. Famous for its nearby coastal barrier reef, experience vibrant neon colors of coral and over 500 species of majestic reef fish.
Local Favorites:
Wynwood
What was once an industrial part of town full of warehouses and old shops, has since been turned into one of the most popular neighborhoods in the city of Miami, Florida. Showcasing outdoor colorful murals, galleries, and museums displaying works crafted by local street artists, the neighborhood of Wynwood is a well-known art district in the city. Art galleries, trendy clothing stores, nightclubs, hip coffee shops, and fantastic craft breweries have been popping up all over town. In this friendly neighborhood and entertainment area, residents will never run out of things to do. Head to the local farmers market for fresh produce, practice yoga outdoors with friends, admire street art or brewery hop. Coveted for its beautiful architecture and real estate, Wynwood is an up-and-coming community.
Local Favorites:
Where to Live in Miami - The Bottom Line
From prestigious island communities to hip urban artistic neighborhoods, Miami is home to some of the most luxurious and laid-back neighborhoods perfect for business professionals or raising a family. Whether you want to have an ocean view or to be near some of the most upscale shops and restaurants, there is a neighborhood in Miami to meet all of your wants and needs. By keeping safety, lifestyle, and cost of living in mind, after reading this guide hopefully your Miami neighborhood search is not as overwhelming. When moving to Florida, Miami in particular, our team is here to help. In order to find your dream home and neighborhood, contact our realty specialists today!
#blog-moving-florida-cta#

Find your new home
Search real estate and homes for sale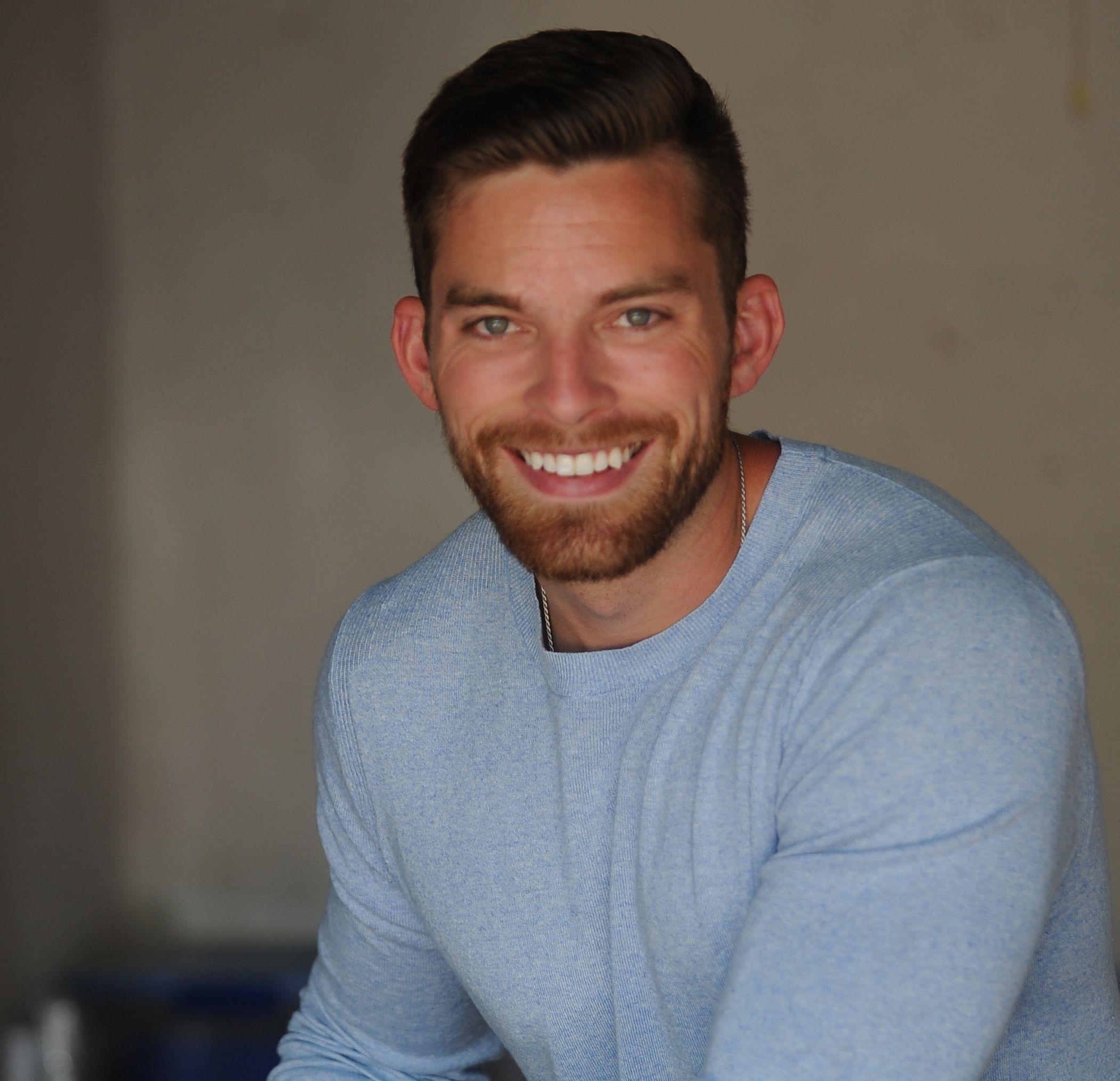 Ryan Fitzgerald
Hi there! My name is Ryan Fitzgerald, and I am a REALTOR®. My goal is to help you learn more about real estate through our Real Estate Blog! Hopefully, you enjoyed the above blog post and it found a way to provide help or value to you. When you're ready to buy or sell a home of your own let us know here. Please feel free to join the conversation by dropping us a comment below.