The Cost of Living in Key Biscayne, FL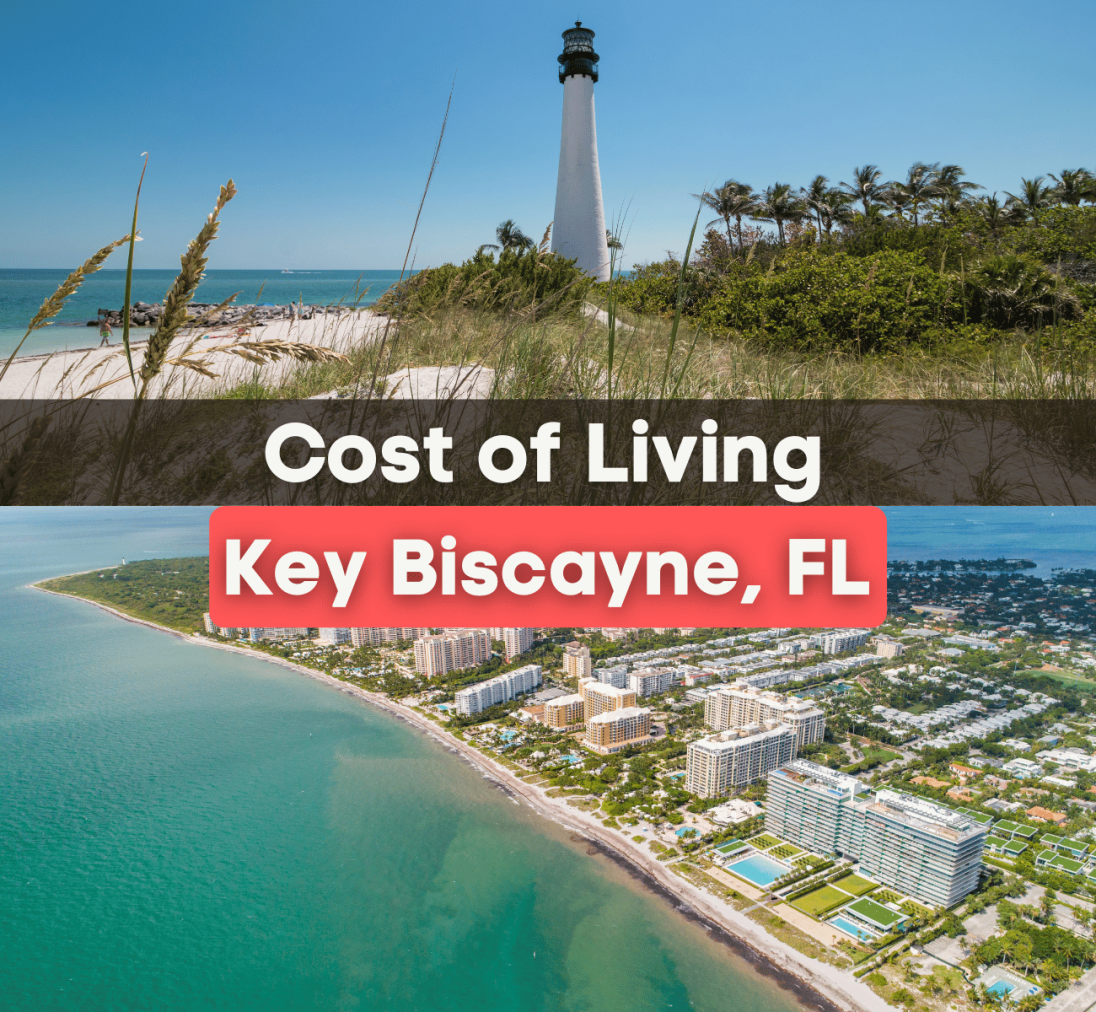 Cost of Living in Key Biscayne, FL
Are you moving to Key Biscayne, FL, and want to know if it is an expensive place to live? Let's discuss living costs in Key Biscayne, the average income, typical expenses, tax information, and more! 
Key Biscayne is a small but stunning area located off Miami on a barrier Island in southern Florida. This is a great place to live with beautiful semi-private beaches, elegant and delicious restaurants, lush parks with historical attractions and wildlife, and an immediate sense of community.
The population in this small part of Florida is 14,487, with safe and stately neighborhoods of either new contemporary homes featuring waterfront views or high-rise apartment complexes with resort-style amenities.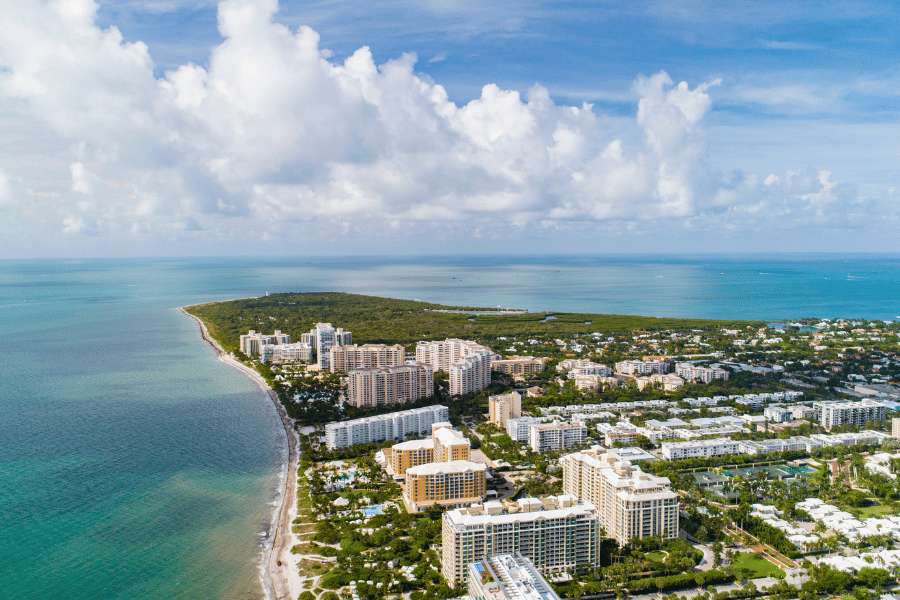 What used to be a coconut plantation owned by the Matheson family is now a fully developed area with hotels, neighborhoods, resorts, condominiums, and apartment complexes. Located only 30 minutes from the heart of Miami and the University of Miami but is very quiet and serene. This area is growing and full of opportunity but provides a private oasis. 
Not only is Key Biscayne a beautiful place to live, but it also attracts millions of tourists a year due to its beaches, waterfront golf course, recreational parks, and historical landmarks such as the Cape Florida Lighthouse at the very southern tip. Due to the influx of tourists during only part of the year, you get to live a life of peace for most of the year but have the vibrancy of more people during the summer months. 
With beautifully preserved land and estates being so private, often having oceanfront views, it is costly to live here. So, if you are looking to move to Key Biscayne to your own home or apartment to live the tropical lifestyle, always seconds from the ocean, read below to find out the realities of the cost of living here. 
Read below to find out the actual cost of living in Key Biscayne! 
Cost of Living 
The cost of living in Key Biscayne, FL, is 115% higher than the national average. This means that not only are the housing costs more expensive, but the cost of goods and services. 
Individuals here have a much higher income than the rest of the nation to afford the costs and live comfortably and lavishly. Before moving here, you should know how much everything will cost so you can be prepared and know what to expect.
Below, the average cost of things in Key Biscayne has been outlined and compared to the national average. 
| | | |
| --- | --- | --- |
| Cost of Living Item | Key Biscayne | National Average  |
| Annual Income (household) | $167,990* | $70,784* |
| Median Home Value | $1.6 million | $348,079* |
| Rent | $2,154 | $1,169 |
| Natural Gas (Therm) | $136 | $100 |
| Electricity Bill (kWh) | $177.44 | $165.76 |
| Transportation (gas)  | $4.00 | $3.45 |
*denotes median rather than average 
Income 
The median annual income for households in Key Biscayne is $167,990, and the average yearly income is even higher, around $226k. This means that the average annual income on the Island is much higher than the rest of the nation, and the residents here are in the upper tier of wealth. 
In 2022 the average unemployment rate in Key Biscayne was 2.55%, with the state of Florida being at 2.8 according to homefacts. These rates are lower than the national average of 3.5%, meaning that most of the population is employed here. 
Not only is the unemployment rate lower here, but the poverty rate is also lower than the national average. The federal poverty rate is 11.6%, and Key Biscayne is currently at 6.1%. This is likely due to most of the residents here being employed and in the top percent of the income bracket in the U.S. 
The most popular jobs in Key Biscayne are hospitality, education, accounting, administration, and finance. Some residents here are retired or work remotely, having jobs in different markets or no job. With so many hotels and tourist activities, it is no surprise that one of the top job markets here is hospitality, but better jobs are offered in the area. Many individuals in that industry on the Island commute to work from other parts of Florida due to the high cost of living here. So, before moving here for a job, please know how much you need to make before you accept a position.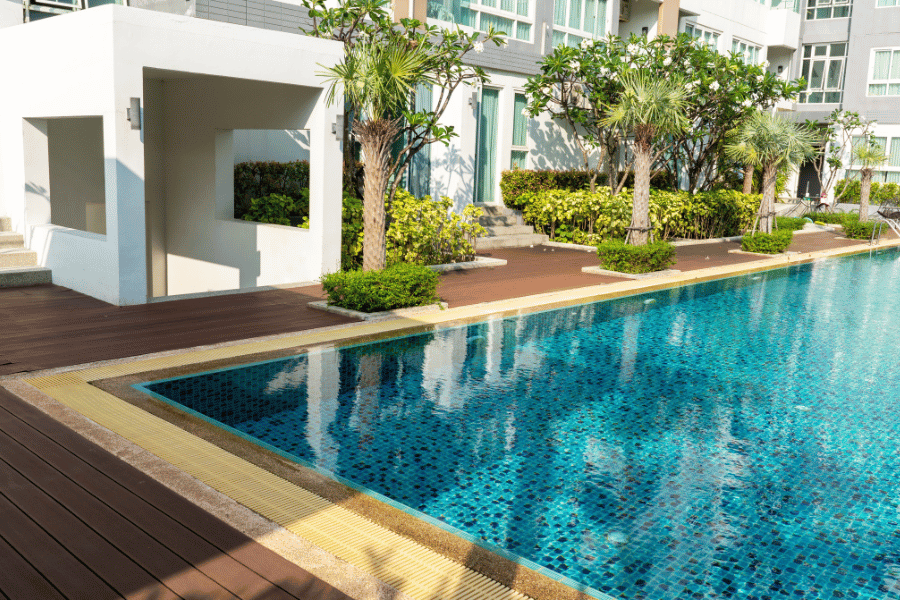 Housing Costs 
The median home value in Key Biscayne is around $1.6 million, almost four times the national median home value. But, unfortunately, the original cost of the house is one of many prices you must consider when living here. 
Key Biscayne is on an Island threatened by deadly damage from hurricanes that hit land. The town is situated in Zone A, one of the first areas to be evacuated during a hurricane. Because of this, home insurance costs can be much higher due to weather protection on the physical build and separate home weather protection. Unfortunately, standard house insurance doesn't always cover unforeseen damages caused by flooding or hurricanes that the Island sees yearly. 
Many homeowners in Key Biscayne don't want to spend the money they do on their home just for it to be destroyed after a large tropical storm, so they take precautions to avoid foreseeable damage, such as raising their home, purchasing hurricane-proof windows and doors, and lastly having the correct insurance for the damages that could take place. 
Let's look at the cost of weather protection and insurance on your home in Key Biscayne. 
Insurance Costs 
Cost of weather-protecting windows and doors is $64 per exterior door, $94 for interior door, and $100 per window 
The average cost of raising a home is $6,000
The average cost of weather protection insurance in the Miami area is $3,927 per year 
National Average to hurricane-proof a house for those living in storm-prone areas is $25,000 to $50,000
Utilities 
Another cost that many homeowners overlook when purchasing a home is the cost of utilities. The average cost of utilities in Key Biscayne is around $5,000 a year, so almost $3,000 more than the national average of $2,000 a year. This could be due to the demands these new, contemporary luxury homes and apartment complexes demand to run and higher rates.
The energy bill costs residents an average of $177 monthly, more than their mortgage payment. Depending on your community, you must also pay for water, sewage, and trash removal. Unfortunately, these expenses are not something you can get around and will have to add to your monthly payments no matter what. 
Food 
Key Biscayne food prices are 21% higher than the national average. The average household in Key Biscayne spends about $10,230 on food annually, with individuals spending around $3,520. 
Not only are the cost of groceries much higher here, but restaurant prices are as well, with a family easily spending $450 on a meal with drinks. These high costs are partly due to the town being situated on an Island and shipping and handling being more difficult and expensive, but also the cost of living here in general.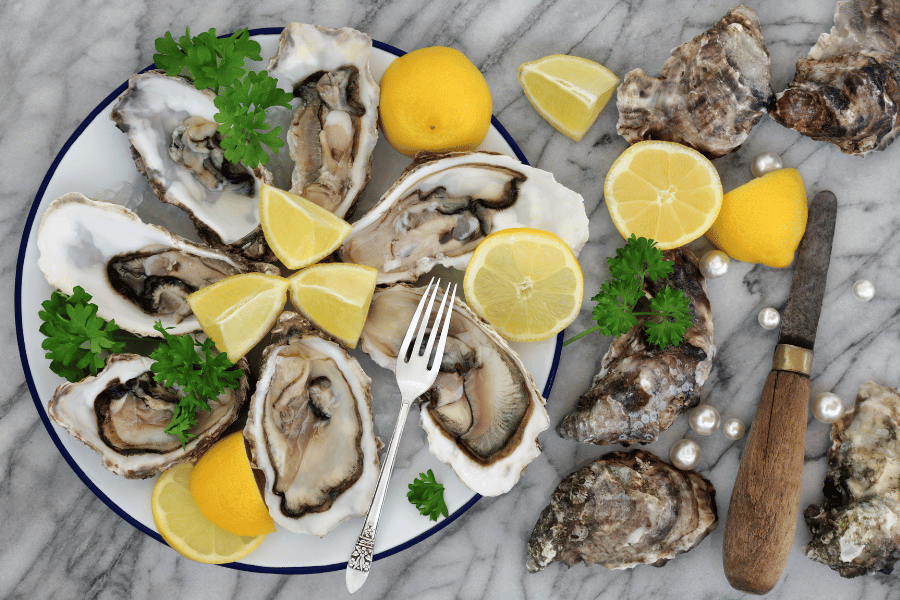 Transportation
When living on an Island, it is essential to know how expensive or difficult it will be to move around on it and travel off of it. The average gas price in Key Biscayne is about $4 per gallon, once again exceeding the national average cost. Although many neighborhoods in Key Biscayne are very walkable, you will need a vehicle to travel off the Island. So, driving around on the Island or to other areas, such as Miami, which is 30 minutes away, will be expensive. 
The Island does have a bus system that can make your travels cheaper with a ride ranging in cost from $2-$6, but most of the population has their car for convenience. Also, if you plan to work off the Island, owning a vehicle is the most reliable source of transportation. Just factor the cost of gas into your monthly expenses!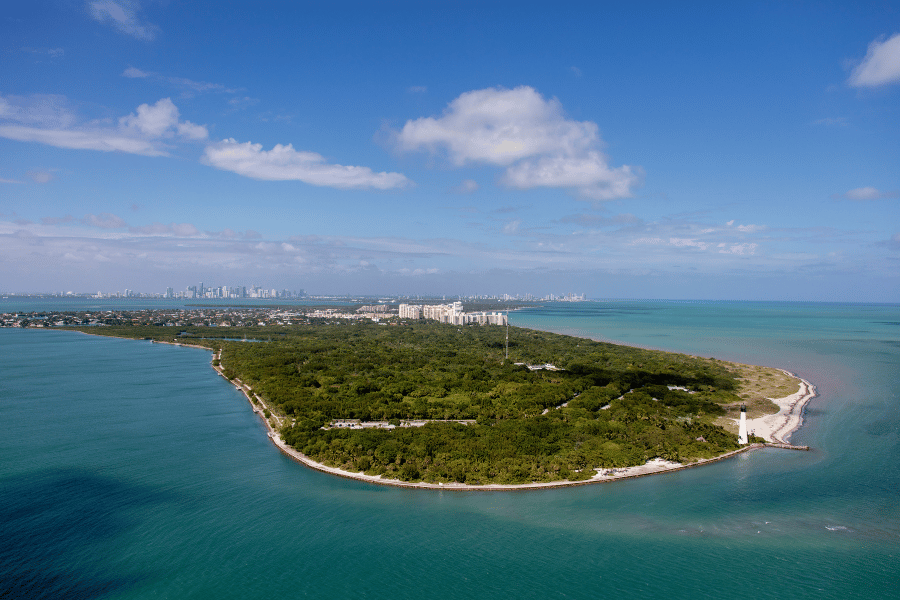 Healthcare 
The cost of healthcare in Key Biscayne is currently around 13% higher than the national average, depending upon your insurance and if you have any. Doctor visits, procedures, and medications can add up very quickly and cost a fortune in certain situations. So, be prepared and know how much your insurance covers and how much an essential visit will cost upfront. 
Let's look at the cost of medical visits in Key Biscayne: 
Doctor: $115
Dentist: $99
Vision: $107
Prescriptions: $461
Taxes 
Taxes being tacked onto the ending total of any purchase can sometimes add a decent amount to the total. The current national average sales tax is between 4% to 7%, and the current sales tax in Key Biscayne is on the top end, at 7%. But, sales tax is only one of the taxes you must consider when moving somewhere new. Let's take a look at some tax information in Key Biscayne below. 
If you are making a move: 
The average property tax rate in Key Biscayne is 1.64%
Key Biscayne doesn't collect income taxes
Key Biscayne sales tax is 7%
Florida does not charge capital gains tax 
Florida does not charge inheritance tax 
There is no Florida estate tax 
FAQ
Is it expensive to live in Key Biscayne? 
Key Biscayne is one of the best places to live in Florida and is also one of the most expensive since the cost of living is 115% higher than the national average. The median home value is $1.6 million before any insurance, utility, or protection costs, and food and transportation are also higher than the national average. 
What salary do I need to live comfortably in Key Biscayne? 
The median annual income of residents in Key Biscayne is $167,990, with variance depending on age and job. But, depending upon your idea of living comfortably, you might need to make more to live the life you would like in this tropical paradise due to food and other expenses being higher than the average. 
Why is Key Biscayne one of the top places to live in Florida? 
Key Biscayne is a very private and small community that offers peace and many stunning parks, restaurants, beaches, and things to do and be a part of, such as the Yacht club and golf course. Residents here enjoy beautiful waterfront views from their homes and un-crowded beaches while only a short distance from major Florida cities. 
What is the best neighborhood in Key Biscayne? 
Whether you want a private oasis with waterfront views or live in the heart of all, the action depends on the best neighborhood in Key Biscayne. Here, you can read more about the best areas and what they offer: 5 Best Neighborhoods in Key Biscayne. 
Cost of Living in Key Biscayne, FL - Final Thoughts 
Key Biscayne is a great place to live. Known as a tropical paradise with gorgeous beaches, clean and eventful parks, divine dining options, and attractive housing options, this is the place to be in Florida. If you can afford the high expenses of living in this town and want a more quiet and charming place to raise a family or live out your retirement but be close to large cities such as Miami, this is a perfect choice. 
If you or anyone you know is moving to Key Biscayne, FL,  contact us here to connect you with one of our Realty Specialists and help you find the perfect paradise to call home. 
If you are moving to Florida, make sure to check out our other area guides: 
Best Restaurants in Palm Beach 

Find your new home
Search real estate and homes for sale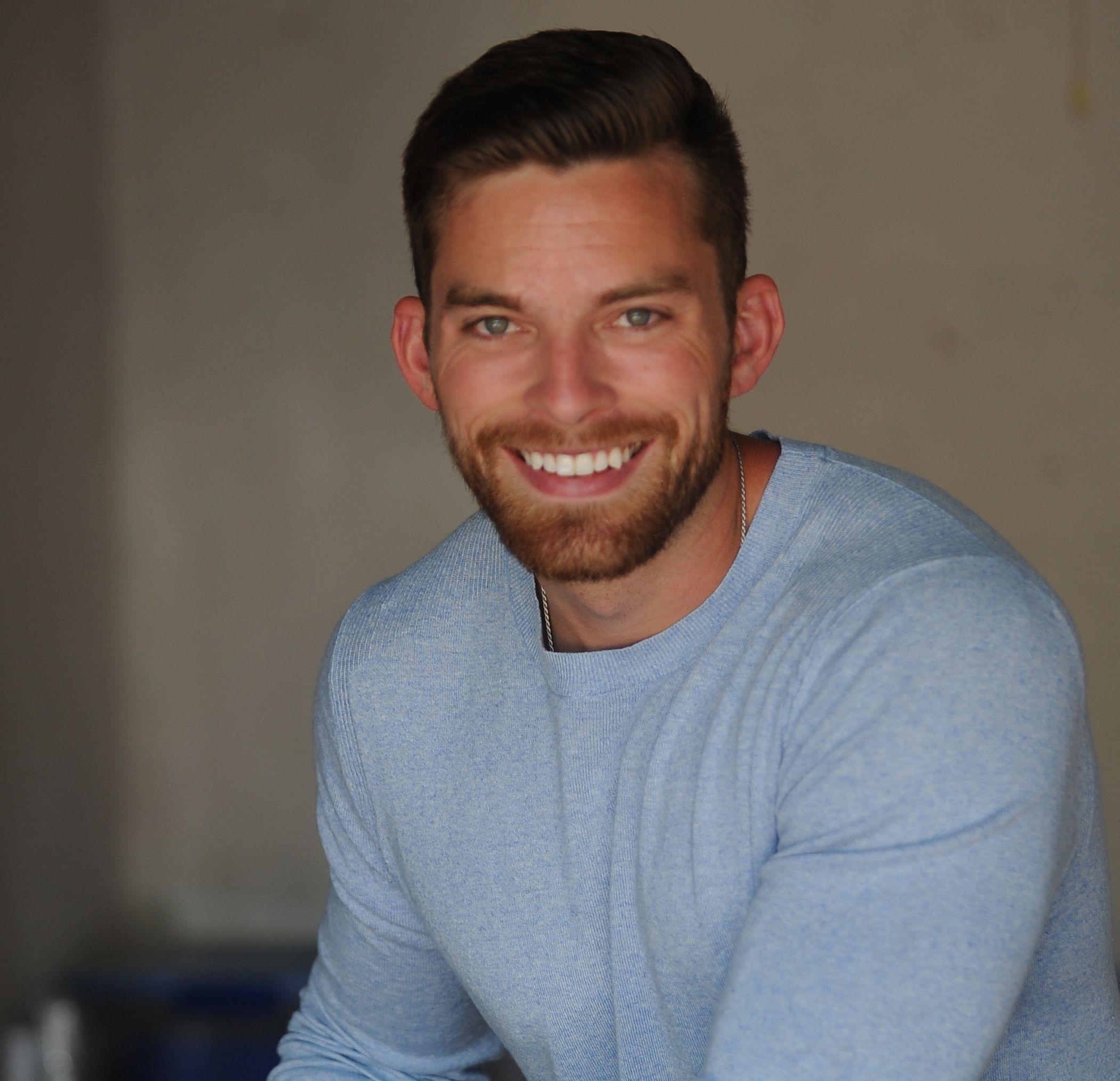 Ryan Fitzgerald
Hi there! My name is Ryan Fitzgerald, and I am a REALTOR®. My goal is to help you learn more about real estate through our Real Estate Blog! Hopefully, you enjoyed the above blog post and it found a way to provide help or value to you. When you're ready to buy or sell a home of your own let us know here. Please feel free to join the conversation by dropping us a comment below.