5 Best Neighborhoods in Key Biscayne, FL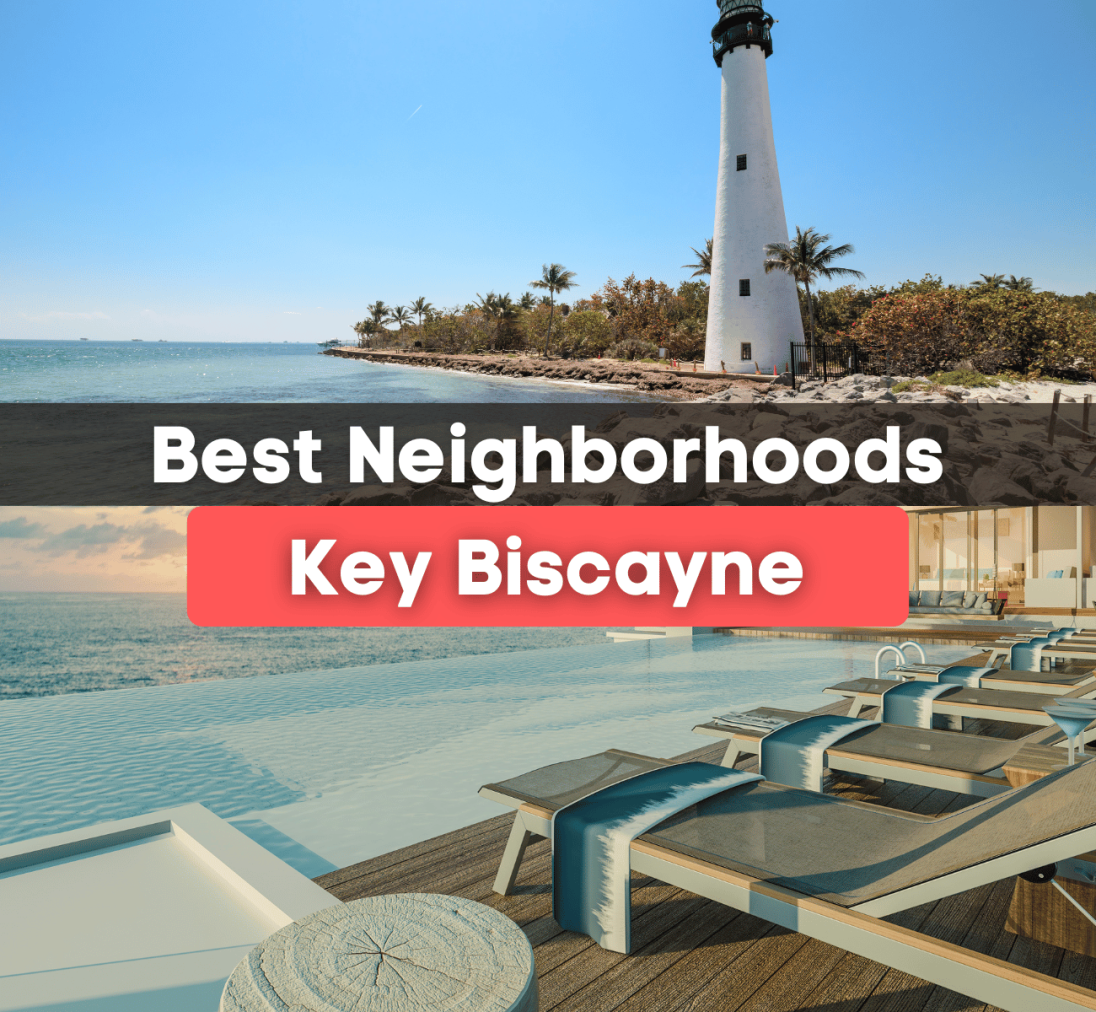 Best Places to Live in Key Biscayne
If you are moving to Key Biscayne, then you need to consider moving to one of these five great neighborhoods in Key Biscayne! 
Key Biscayne is a tropical oasis with crystal clear waters, delicious and unique dining options, lush landscapes full of palm trees, and quiet neighborhoods. If you want to live close to a big city but have your secret Island to escape when returning home, this might be your new dream town.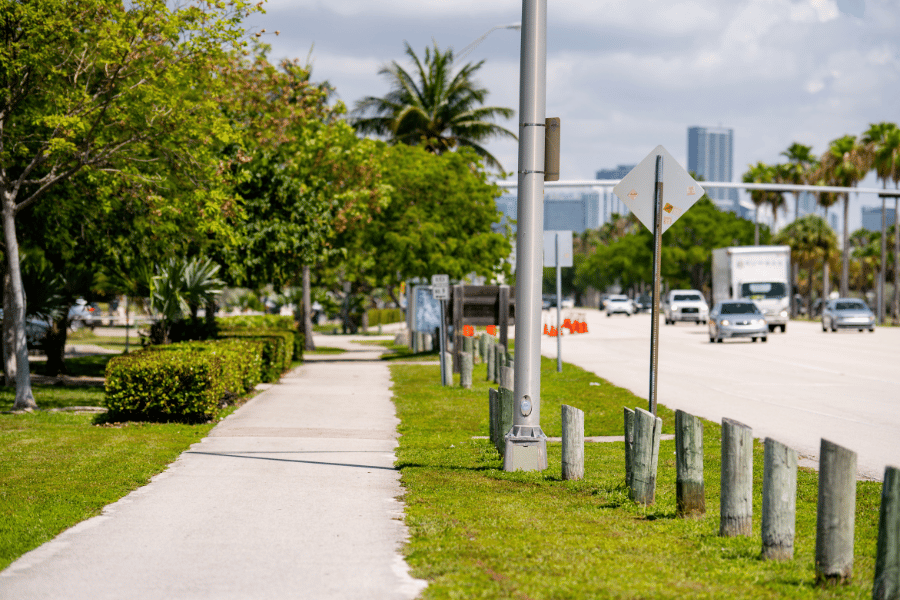 Located on a barrier Island across from the vibrant city of Miami, Key Biscayne is an oasis of its own. With a population of 14,487 residents, this Island has a small-town atmosphere with a tropical resort feeling. The homes on the Island are a mix of brand-new contemporary homes overlooking the water, with some older beach homes and condominiums near the large resorts facing the beach. Whether you are looking for a beautiful plot of land to escape to or be in a nice safe neighborhood full of families and community, Key Biscayne has a place for everyone. 
Read below to learn more about what each neighborhood offers to help you decide where you see yourself living! 
Check out these top places to live in Key Biscayne! 
Mashta Island 
This neighborhood is the largest of the five, surrounding the entire southern portion of the Island where Bill Baggs Cape Florida State Park is located, and the west side of the town stops at Harbor Drive in the North. 
The median home value in Mashta Island is around $3.5 million, which is more expensive than 99% of neighborhoods in the state of Florida. But, you truly get what you pay for here, with homes on the ocean, bay, or inlet, providing breathtaking views and privacy. Another unique factor about many of the homes in this neighborhood is that they are huge, with many having spacious 4-5 bedrooms and the overall size of the house being very stately, often paired with pools and large patios.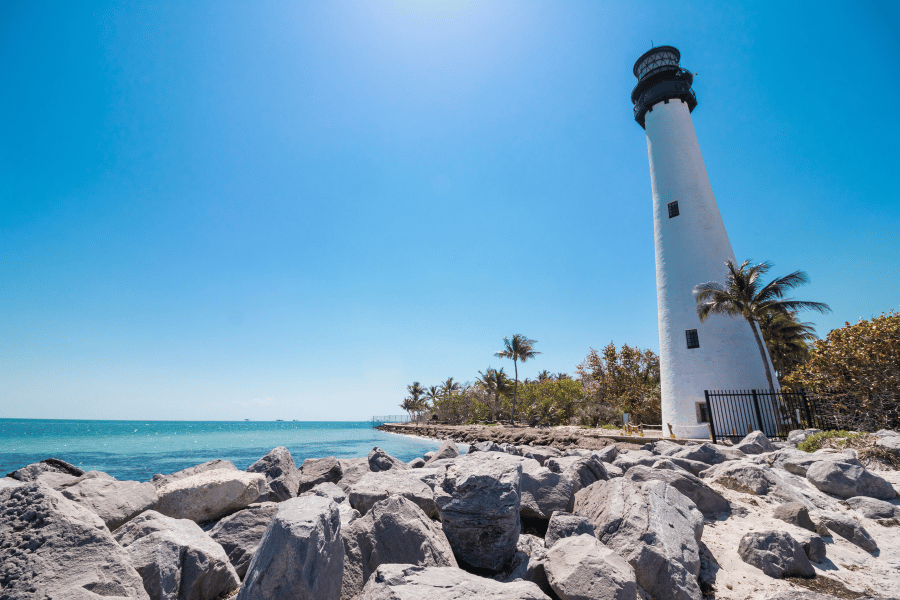 This neighborhood provides lots of fun, exciting things to do with the state park being within its borders but also home to calm waters, allowing for many water activities to enjoy. Although decently populated, the neighborhoods are known to be quiet and extremely safe, making it an excellent area to raise a family. Mashta Island is also home to three highly rated schools that serve its community; Key Biscayne K-8 Center School, Ponce De Leon Middle School, and Coral Gables Senior High School. 
Mashta Island is a great community where retirees, families, and individuals connect and enjoy community events, such as the Round the Island Yacht Race each year, creating a warm and welcoming feel. So, suppose you are someone wanting the best quality education for your children, stunning waterfront views from your sizeable contemporary beach home, and a great community full of affluent individuals like yourself. In that case, Mashta Island is the neighborhood for you. 
Check out some of the local favorites in Mashta Island below! 
Local Favorites 
Holiday Colony/Oceana 
The Holiday Colony neighborhood encapsulates the eastern side of the town from Sonesta Drive in the North and Pines Canal in the south bordering the Village Green park. Home to many luxury hotels and resorts, the houses and condominiums here showcase fantastic ocean views and are conveniently close to some of the best restaurants and beaches. 
Homes median value in this neighborhood is around $3.3 million, slightly lower than Mashta Island but still highly expensive. Living a coastal lifestyle has its advantages, though, with easy access to many of the resort amenities such as spas, beaches, fitness centers, and dining options, as well as enjoying the water and all the activities that come with living on a beach.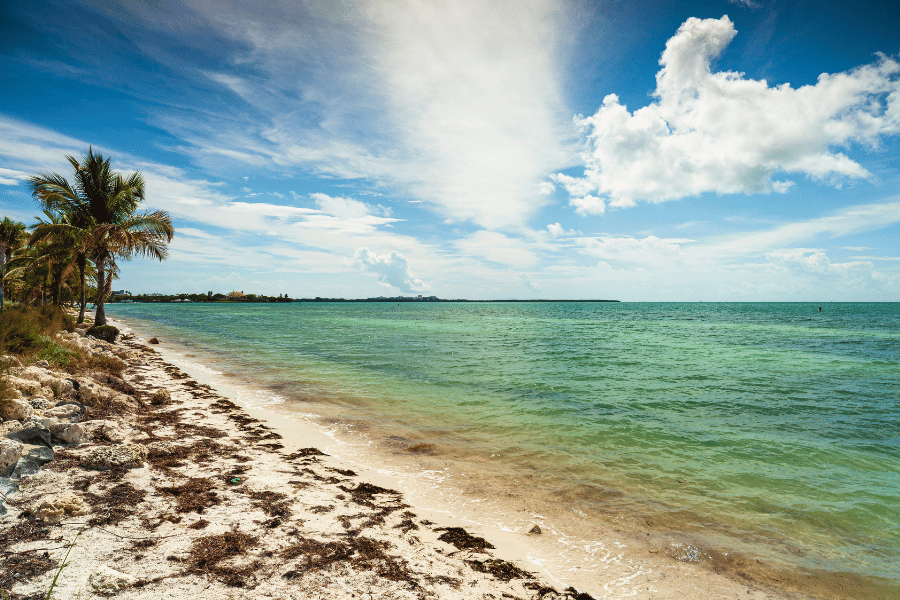 A factor to consider while looking at this neighborhood is that during half of the year, many of the homes and resorts are vacant, giving you a tranquil and deserted feel at times, and then a very densely populated, vibrant community during the tourist season due to many of the homes and properties being rentals. 
This neighborhood also has the highest amount of high-rise apartment complexes and hotels, causing the age range to be more variable but still primarily wealthy adults occupying the homes. This is the neighborhood if you want to be where all the action is. With the top restaurants, hotels, parks, and beaches, you have access to a vacation home all year round. 
Check out some of the neighborhood favorites below! 
Local Favorites 
Crandon Park 
The Crandon Park neighborhood is the entire northern part of the Island, best known for its beautiful parks and beach space with land covered in lush foliage. More of a remote neighborhood; you genuinely get your peace here, with many of the homes being rental properties for tourists interested in golfing at the famous course located within the community or wanting to stay in a more private area surrounded by beautiful land.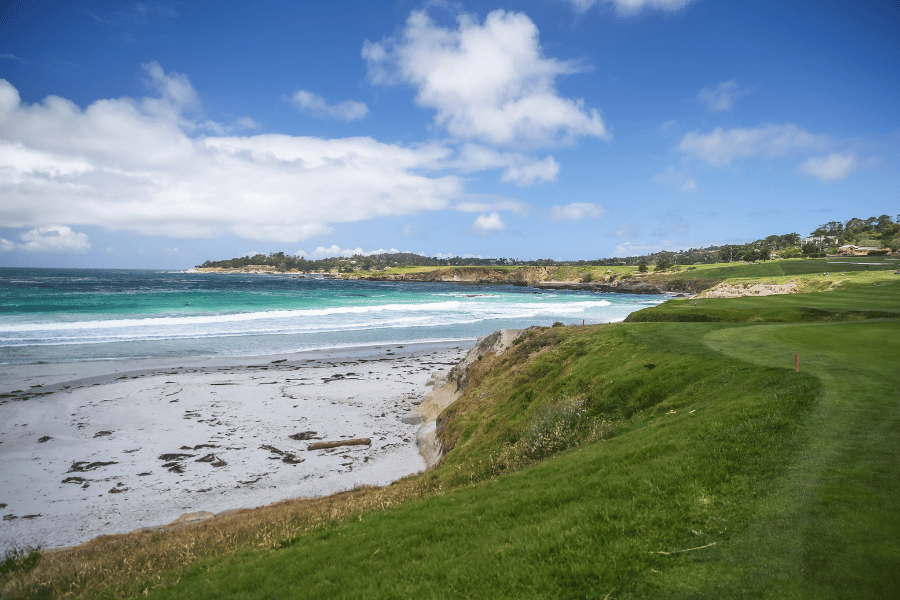 The median home value for Cranond Park is around $2.5 million, with homes being relatively more historic, built in 1939 and later. Conveniently located only a few minutes from downtown Miami due to the main highway passing through the neighborhood, this is a great place to live if you don't want to be in all the action but need to be close by. 
With access to not only Crandon Park and the beach but there are also many outdoor activities open to the public in this neighborhood, such as hiking and biking trails, the Butterfly Jungle, sand volleyball courts, bird sanctuaries, picnic shelters, the Crandon Park Tennis Center, and much more plus the Crandon Golf at Key Biscayne where you could play on the water whenever you want, living other golfers dream. 
This neighborhood is excellent for raising a family due to slightly lower costs, lots of space and activities, and being close to the highway to travel to other destinations. No matter what draws you to Crandon Park, it is a great area. 
Check out some of the local favorites to enjoy in this neighborhood! 
Local Favorites 
Ocean Club 
This neighborhood is one of the smallest in town, situated between Holiday Colony and Mashta Island from Calen Drive in the North and Seaview Drive in the south surrounding Lake Park. Ocean Club is known to be a more diverse area of culture and age, with a mix of educated adults, families, and college students.
Geared more towards college students, this neighborhood is very walkable with great restaurants and close to the beach but not having any beach-front properties.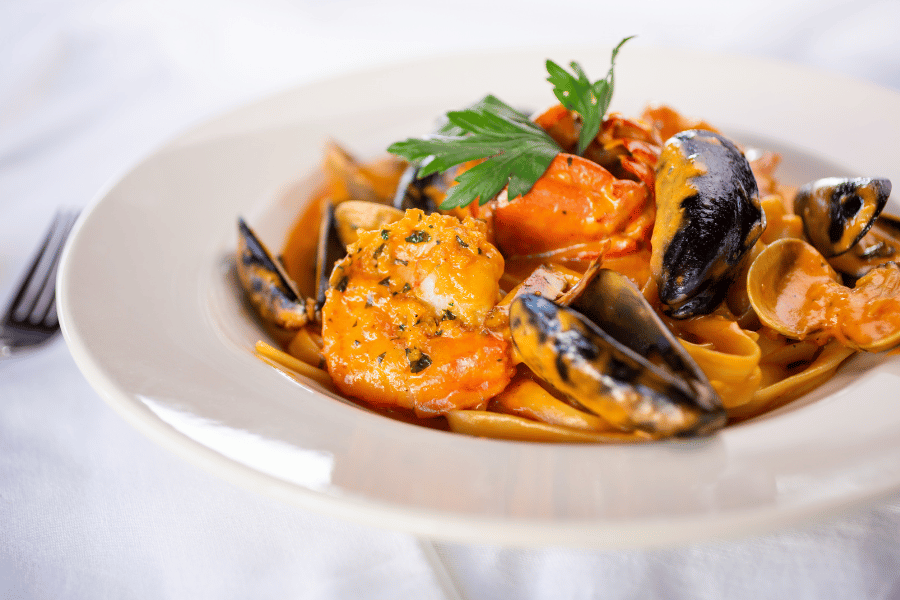 The median home value in the Ocean Club neighborhood is around $2.1 million, one of the more affordable areas on the Island. Located right off the highway, you are only a 30min drive to the heart of Miami, where the campus is located and a vibrant city full of opportunities. 
But, living in this neighborhood provides you with more space, a private and quiet community, and close to the beach. Many homes here are either apartment complexes, condominiums, or part of a community where you can access amenities. So, although you are not right on the water, you are only a short distance away and have other additions to make it a great area. 
Check out some of the local favorites in Ocean Club below! 
Local Favorites 
Key Colony 
Key Colony is another small neighborhood located in the northern part of the town between the communities of Holiday Colony and Crandon Park. Known to be a densely urban neighborhood, this area comprises small homes, apartment complexes/high rises, many condos, and single-family three to four-bedroom residences. 
Many homes can access resort-style amenities such as private beaches, tennis courts, pools, and more. Ideally situated below the beautiful landscape of Crandon Park and beach but also close to the highway, making it easy and accessible to get to Miami and other parts of Florida.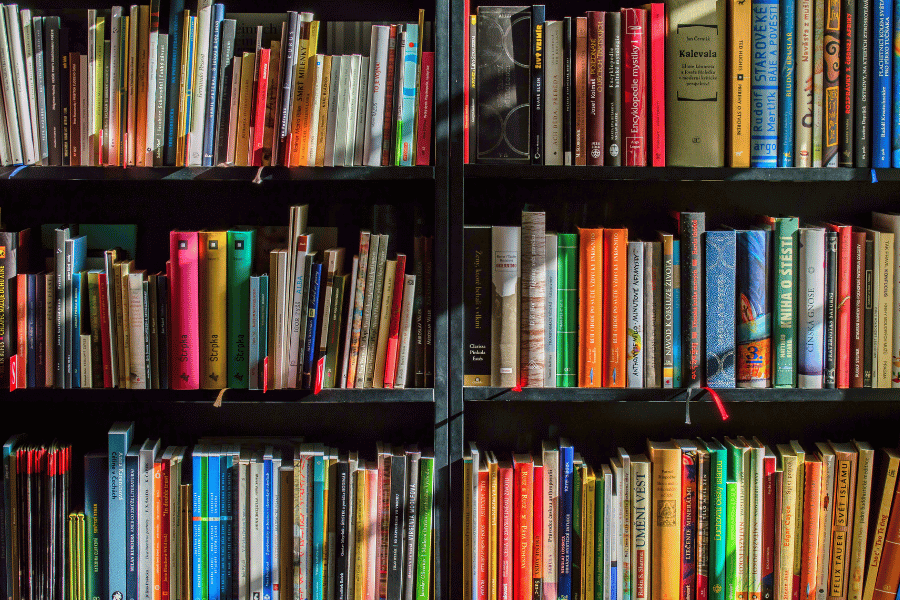 If you want to live in a permanent vacation home with towering buildings, beautiful pools, and amenities, and close to everything you could want on the beach, this is the perfect neighborhood. Check out some of the local favorites in this area below! 
Local Favorites 
Best Neighborhoods in Key Biscayne, FL - Final Thoughts 
Key Biscayne is a great place to live, with many things to do and plenty of the best restaurants. Known as a tropical paradise with gorgeous beaches, clean and eventful parks, divine dining options, and attractive housing options, this is the place to be in Florida. If you can afford to live in this town and want a more quiet and charming place to raise a family or live out your retirement but be close to large cities such as Miami, this is a perfect choice. 
If you or anyone you know is moving to Key Biscayne, FL,  contact us here to connect you with one of our Realty Specialists and help you find the perfect paradise to call home. 
Check out our other local area guides: 
Best Neighborhoods in Melbourne

Find your new home
Search real estate and homes for sale