13 Best Restaurants in Tallahassee, FL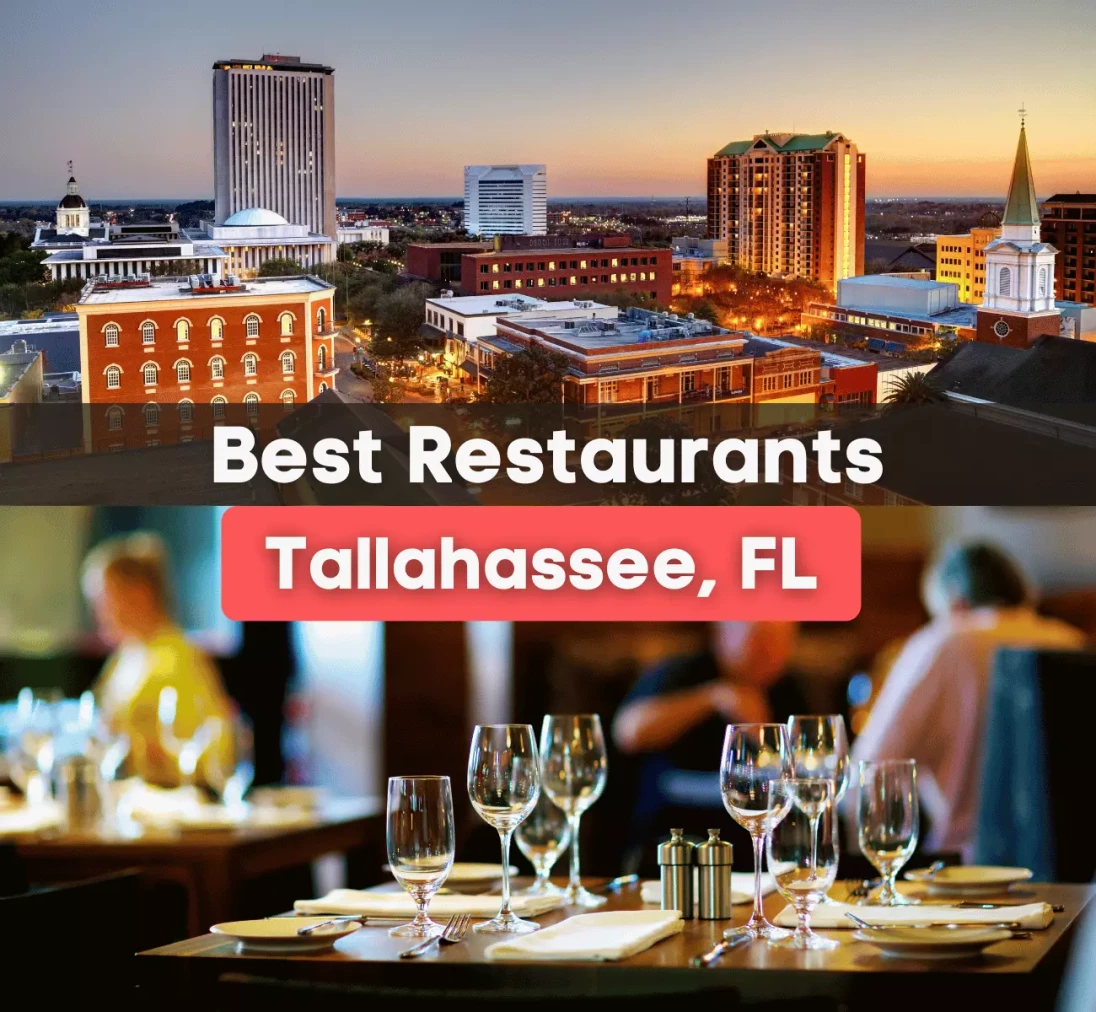 Best Places to Eat in Tallahassee
Are you moving to Tallahassee, FL, and looking for the perfect place to enjoy dinner with your friends or family? Follow along as we discuss some of the restaurants that we deem to be the best in Tallahassee! 
Before we jump into the fantastic restaurants in Tallahassee, we will tell you a little about the town itself! Tallahassee is the capital of Florida and is located only 22 miles inland from the Gulf of Mexico. Tallahassee was founded in 1821 and became the state's capital three years later. Not only is it well known for being the capital, but it is also considered a college town for over 150 years. Tallahassee is home to two large universities! You can only imagine what kind of restaurants this town has for its large population and is a popular place to visit.
Tallahassee has a population of nearly 200,000 residents. People are flocking to this capital city because of its fantastic things, like the fine dining restaurants, fun attractions, beautiful views, and so much more. This city is also located near the border of Georgia and is less touristy than cities in the southern part of Florida.
If you are moving to Florida and want to call Tallahassee home, it is safe to say that you will be satisfied with its dining scene. Whether you are a foodie or just looking for the perfect place for date night, we will guide you through some of the local's favorite places to eat and drink!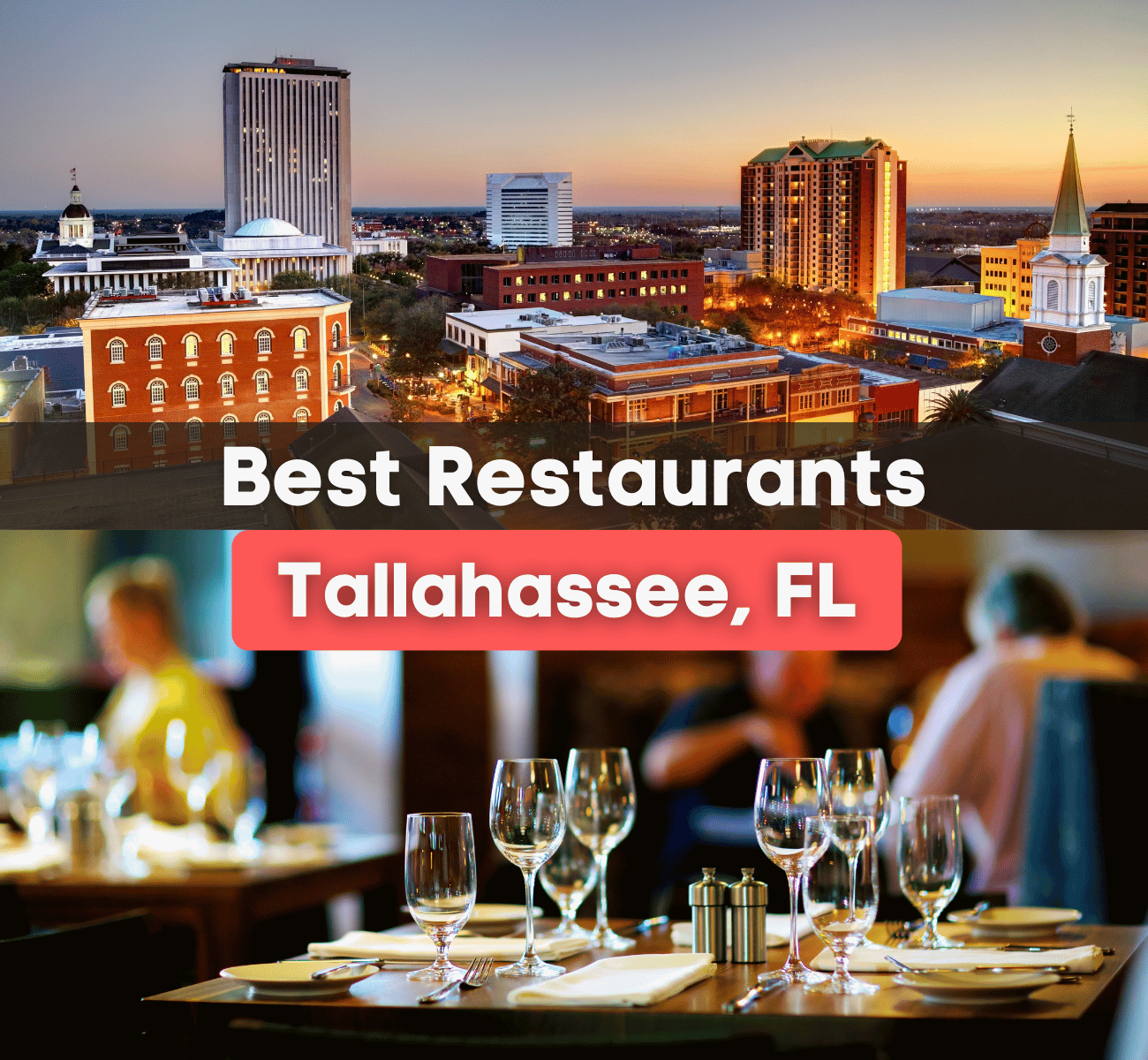 Here are the 13 best restaurants in Tallahassee, Florida!
Savour
This hub of hospitality is located in downtown Tallahassee! Savour is known for providing a chic and eclectic dining experience. Savour is the perfect place to visit if you want a welcoming atmosphere to enjoy dinner. This establishment is unique in the way that it has a menu that is seasonally inspired, regionally sourced, and creatively prepared cuisine.
Savour began when Drew McLeod and his wife, Kim Mcleod, decided to turn an available vacant place in Tallahassee into a place where diners could "savor life." This establishment was made to do just that, and it has. As soon as you walk in the doors at Savour, you are greeted by the friendliest faces. The menu is insanely good and unique, so there is something everyone would like.
Table 23
Who doesn't love a good proper southern meal? At Table 23, they serve the most delicious and authentic southern-style dishes. As you walk through the front door at Table 23, you will be welcomed with southern hospitality to provide a comfortable and friendly environment for everyone! This restaurant is a perfect spot to have a meal with loved ones, celebrate occasions, and spend quality time with one another.
Let's take a look at what they have to offer in Table 23. 
The first thing you will notice about the menu at the restaurant is the abundance of starter options. You can order hummus, deviled eggs, cheese curds, boiled peanuts, coconut-crusted shrimp, and plenty more options! They also have a variety of fresh salads you can pick from and choose to add any protein they offer. Now onto the fun stuff, Table 23 serves Panko-Crusted Rainbow Trout, Bacon-Wrapped Meatloaf, Prosciutto-Wrapped Filet, and more! This place is 100% a must-try!
Bella Bella
Talk about a restaurant that leaves you wanting more and more! Bella Bella is a locally owned restaurant that has been a part of the Tallahassee community for 14 years. It is known for its outstanding, homemade fresh Italian cuisine. Entering the doors at Bella Bella will give you that welcoming family feeling!
Enjoy a delicious meal with your family and friends at Bella Bella, and you will not be disappointed. They offer stuffed mushrooms, fried provolone, bubble bread, etc., as starters, and they have two soup options. That brings us to the entrees. They serve Capellini Marinara, Cannelloni, Chicken Parmesan, Eggplant Rollatini, and other options with fresh bread and a salad! You will leave Bella Bella full and happy!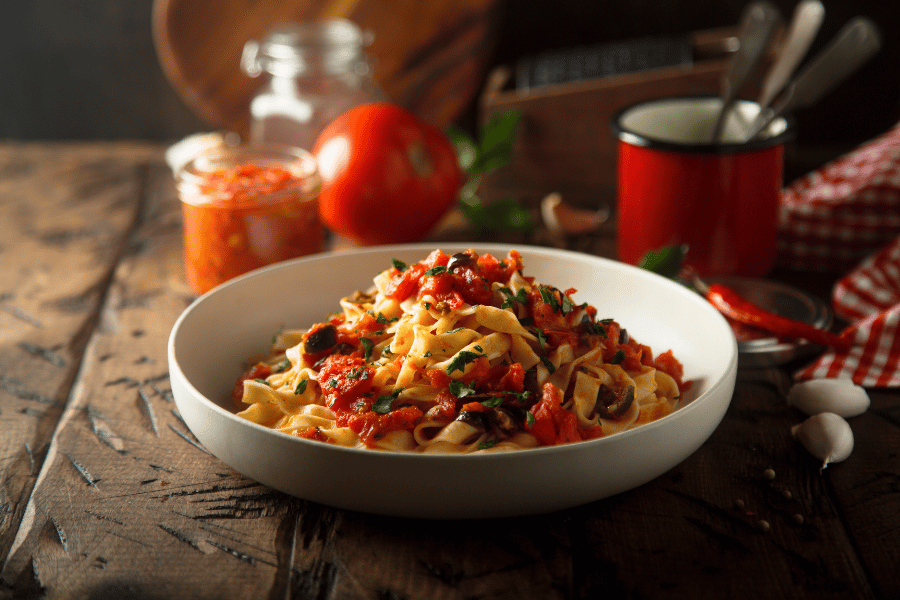 Harry's Seafood Bar & Grill
Harry's Seafood Bar and Grill takes the best of cajun, creole, and southern flavors and infuses them to create some of their most popular dishes! This establishment has been a community favorite since it was built in 1987.
Harry's started as a tiny restaurant with only about 20 stools and a limited menu. A few years later, the owners met their partners, who brought to the menu authentic Louisiana flavors and ingredients. Harry's Seafood has the menu that it does today because of this fantastic partnership that brought so much value to the establishment.
Not only does this restaurant have a tasty dinner menu, but they also have a superb selection of beer, wine, liquor, and Harry's own unique cocktail creations. If you are looking for a casual, laid-back restaurant to visit, this one is a great option! 
The Melting Pot
Here at the Melting Pot, you can enjoy a unique dining experience in a fun and welcoming atmosphere! This chain restaurant is known for its gourmet fondue. You can enjoy the cheese or chocolate fondue while sharing conversations and spending quality time with your family and friends. The Melting Pot also has full-course meals that you can order to help find something pleasing for all guests.
If you decide to do the full-course meal, it'll start with a pot of artisan cheese. The next course you will receive is a fresh salad with the dressing of your choice. After that, you will then be given the customizable entrees. With these entrees, you can choose the batter and seasoning while cooking everything yourself to provide you with that interactive dining experience. You then finish your meal with a fantastic dessert and a pot of chocolate.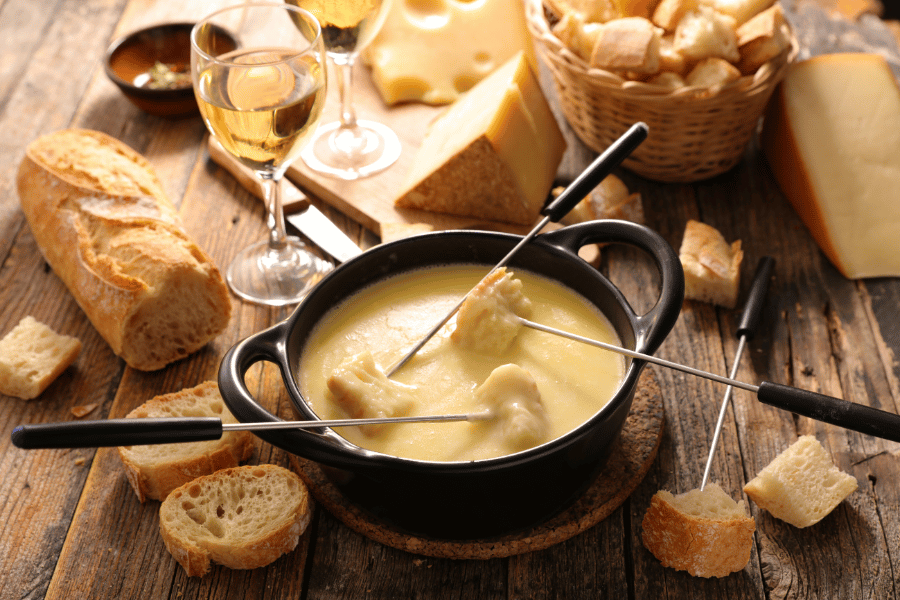 Lucilla
Lucilla is a casual restaurant that offers American comfort cuisine. This destination has been a local favorite for a while and is constantly showing unique specials. To give you an idea of what kind of specials they have at this location. Currently, they have a steak house wine dinner on a specific day.
Lucilla is a popular place for intimate dinners that are perfect for date nights. They currently have a special menu specifically for Valentine's Day. This menu offers appetizers, to begin with. You choose which salad you want, select an entree from the limited menu, and finish your romantic dinner with a delicious dessert to share.
The Edison
Edison is known for its premiere dining experience in Tallahassee! It is located in the historic electric building in Cascades Park in the heart of the capital city. Views from the windows overlook the natural watershed and the beautiful rolling hills throughout Tallahassee. The restaurant was founded in 2015 and has been loved by the community ever since.
This establishment has been loved for its exquisite menu of dishes made from scratch and prepared upscale cuisine in the most insane location. While you enjoy your five-star meal, you can also enjoy the crafted cocktails made with creativity. The Edison is a perfect place for a high-end dinner spot.
Georgio's Fine Food and Spirits
At Georgio's, you will be met with a Greek and American-inspired menu. This establishment values and honors its customers by focusing on what is most valuable. All the dishes you will taste at Georgio's have been prepared by their chef Grant Beane and his culinary team using the finest and freshest ingredients.
This restaurant prides itself on its welcoming and family-inspired atmosphere. You can enjoy your fine dining experience in a warm and relaxing establishment as you walk through the doors at Georgio's. Not only does Georgio's have outstanding food choices, but they also have a fantastic cocktail menu!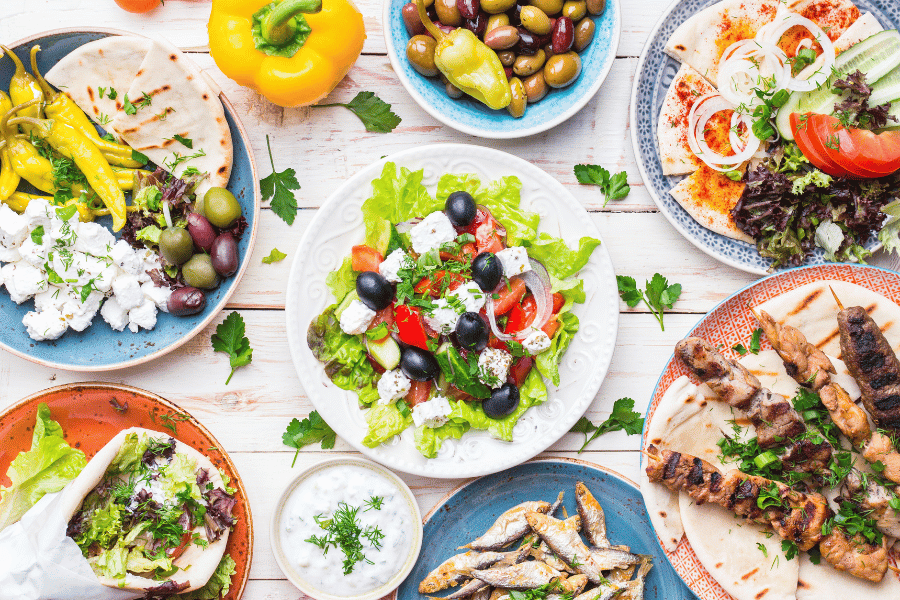 Wahoo Seafood Grill
Wahoo Seafood and Grill has a fantastic back story that will entice you more to go and visit this restaurant. The owner, Shawn Shepherd, loved cooking his whole life, and his grandfather had owned a seafood restaurant growing up. Shepherd then joined the Navy, and after serving the country for seven years, he opened his first restaurant. Shepherd partnered with Butch Monaghan in 2013, opening Wahoo Seafood Grill. The first location opened in Gainsville, FL, and in 2015, they opened their Tallahassee location.
Their goal is to bring the coast to Tallahassee. At Wahoo, they focus on putting fresh, high-quality ingredients into the dishes served to their customers daily. Most dishes have a southern and cajun twist and are inspired by Shepherd's childhood! This restaurant was a dream come true and deserves all the loyalty and love of its community.
347 Grille by Coach Shula
This restaurant is called 347 Grill because of the person who owns it. Coach Shula was honored as the winningest coach in NFL history with 347 wins! This American sports legend then went on to follow his dreams and open up a restaurant. While coaching, Shula would constantly strive for perfection but settle for excellence, which has followed him into the restaurant.
At 347 Grill, you will be served dishes that are perfect and made to the best ability. These are the things that separate good from great, and the menu items at this restaurant are excellent. Here you can choose calamari fries, tuna tartare, various salads, burgers, salmon, scallops, and so much more—something for everyone.
Bird's Aphrodisiac Oyster Shack
Are you looking for a relaxed place to eat with your friends and family with good food, drinks, and good vibes? Bird's Aphrodisiac Oyster Shack has all of that! They are considered Tallahassee's classiest oyster shack that serves the finest Gulf Oysters. They also have other menu items like burgers, veggie burgers, chicken, fish, and hotdogs.
One fantastic thing about this establishment is the events that they host throughout the weeks. They have live music, comedy, and karaoke. They are located between downtown Tallahassee and the college campus of Florida State University. 100% a place you should check out if you are looking for a fun environment to eat at.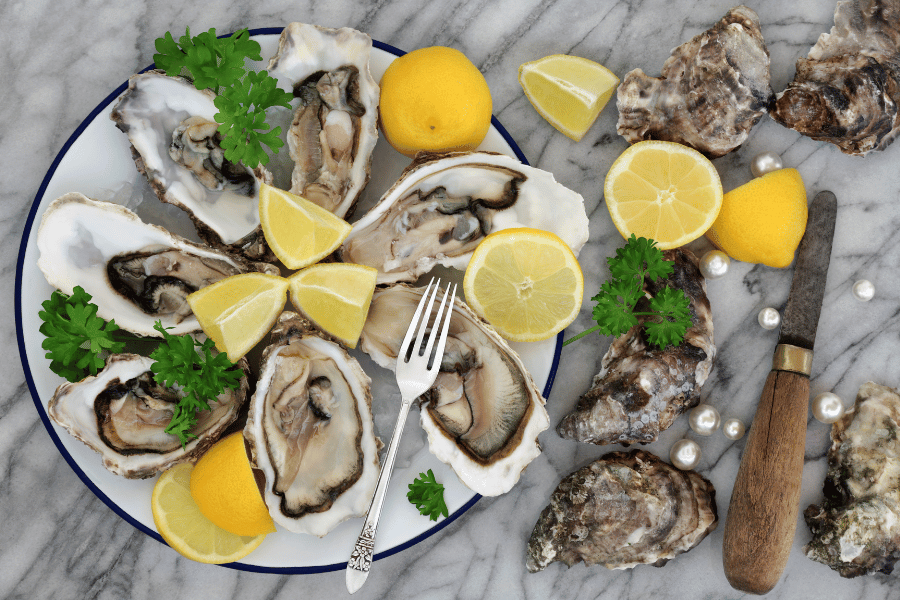 Midtown Caboose
Here at Midtown Caboose, you will find a laid-back, railroad-themed restaurant with late hours serving amazing sandwiches and burgers. They do amazing appetizers like crab rangoon, pulled pork wontons, hummus, buffalo chicken dip, and more to start your lunch or dinner. Midtown Caboose also has a variety of salads to choose from, as well as great burgers, sandwiches, and wraps. 
This establishment also does catering events at any location you need!
Little Paris Tallahassee
If you are seeking a place to enjoy casual french dining, look no further, Little Paris is the perfect spot for you! Little Paris was opened in 2020 by two chefs and brothers. One of the owners had cooked in France for 14 years and brought his techniques and skills to his restaurant in Tallahassee. 
This restaurant serves lunch and dinner in a welcoming and friendly environment. Their menu is full of french classics like Beef Bourguignon, Airline Chicken Normandie, Risotto, Scallops, and much more! If you are looking for a unique restaurant to take your friends and family to, Little Paris is a must-try.
Best Places to Eat in Tallahassee - Final Thoughts
Tallahassee, the capital city of Florida, has an abundance of fantastic restaurants and establishments. These places are unique, allowing for a different experience at each store. Tallahassee is full of beautiful trees and views and is a natural destination to live in or visit. You can enjoy a meal and drinks at one location and still experience the natural forestry atmosphere that Tallahassee has to offer!
With that being said, if you or anyone you know are considering moving to Tallahassee or would like to learn more about the city, please contact us to connect with a trusted Real Estate professional. Our team is here to answer questions and help you through the home-buying process to ensure it goes smoothly and successfully. 
Check out our other local area guides, including: 
The Best Places to Live in Florida
The Best Neighborhoods in Jacksonville 
The Best Neighborhoods in Orlando

Find your new home
Search real estate and homes for sale