7 Best Neighborhoods in Salem, MA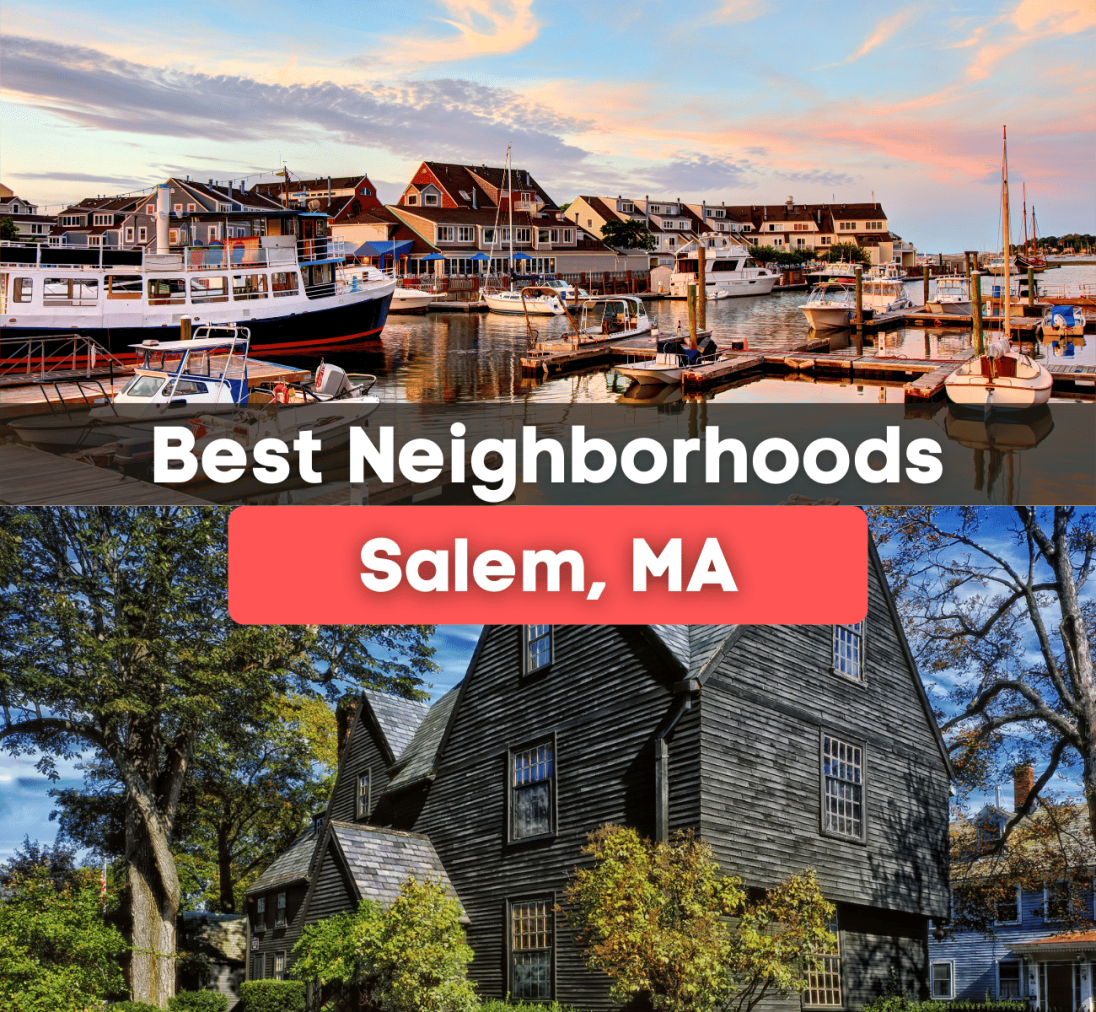 Best Places to Live in Salem
Are you looking for an excellent place to live in Salem, MA? Check out these seven great neighborhoods in Salem and learn about local favorites!
Salem, MA, is located along the North coast of Massachusetts in Essex County and is home to a growing population of over 43,200 residents. Only about a 45-minute drive from Boston, the state capital of Massachusetts, Salem is a historical city worth moving to and visiting. Best known for the Salem Witch Trials, which occurred in the year 1692; more than 200 people were accused of practicing witchcraft, 19 of which were publicly executed by hanging. Now a popular tourist attraction that brings in thousands of visitors each year to learn about this dark time in American history, Salem is also making a name for itself as a beautiful residential area.
Beloved for its world-class museums, New England-style restaurants, colonial-era architecture, and unique Halloween festivities, which feature many ghost stories and haunted events, Salem is genuinely unlike any other city in the country. Plus, considered to be one of the best places to live in Massachusetts, Salem is consistently ranked as a top city for young families and couples just starting their careers.
Suppose you are moving to Massachusetts and are thinking about making Salem your new home; then you have come to the right place. While moving is often an exciting new adventure, it can also be overwhelming and stressful, especially when figuring out where you should live. Luckily, with the help of this neighborhood guide, learn about the many friendly and safe neighborhoods and areas, as well as any local favorites in Salem, to help narrow your search.
So without further ado, read on to learn more about the seven Best Neighborhoods in Salem, MA!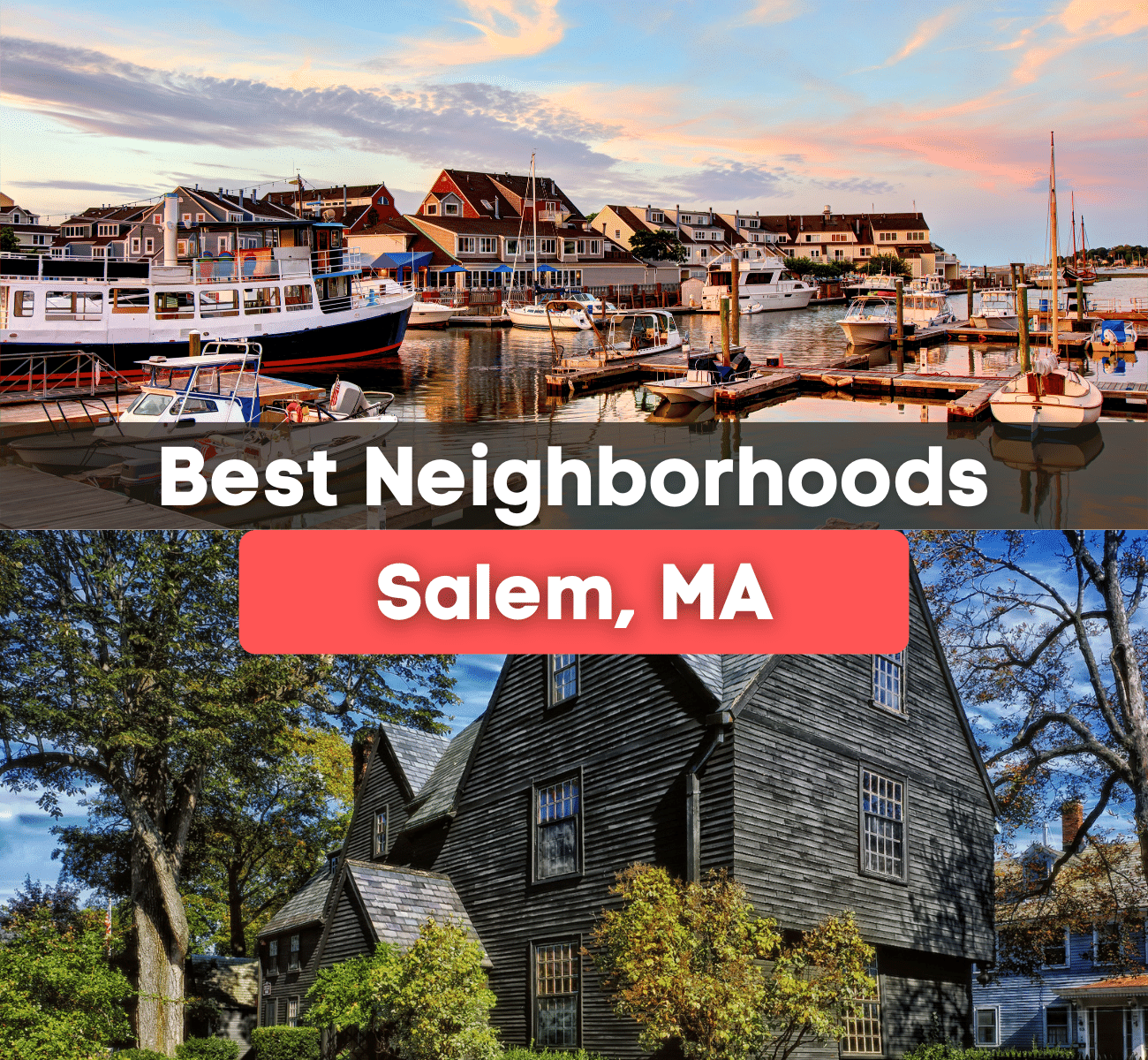 Chestnut Street District
If you are moving to Salem, you must consider moving to the Chestnut Street District. Initially built in 1651, this neighborhood is among one of the oldest residential neighborhoods in Salem. Located near Bridge, Lynn, Beckford, and River streets, this neighborhood spans 45 acres and is considered one of the most beautiful streets in America. Added to the National Register of Historic Places in 1978, Chestnut Street District is home to many large antique homes that feature Colonial, Federal, and Mid19th Century Revival architecture.
Primarily a middle and upper-class neighborhood, most residences are occupied by families. As a subset of the McIntire Historic District, many famous homes are found on this street, including the Saunders House and Hamilton Hall. Plus, located near many top amenities, including highly rated restaurants, local boutiques, and a good school district, Chestnut Street District remains one of the most sought-after places in Salem.
Local Favorites:
Phillips House: This Federal-style mansion was owned by Stephen Phillips and was designed by Samuel McIntyre. This is an excellent place to visit to learn how well-to-do families lived in historic Salem.
The Witch House at Salem: The previous home of Jonathan Corwin, a prominent judge during the Salem Witch Trials, has since been converted into a museum.
New England Pirate Museum: Learn about pirates and their significance in Salem through educational presentations and historical artifacts. There are even wax figures on site.
Salem Witch Museum: The most visited museum in Salem, visitors can learn more about the 1692 Witch Trials through exhibits and tours.
Salem Witch Trials Memorial: Visit this memorial and burial ground commemorating the Salem Witch Trial victims.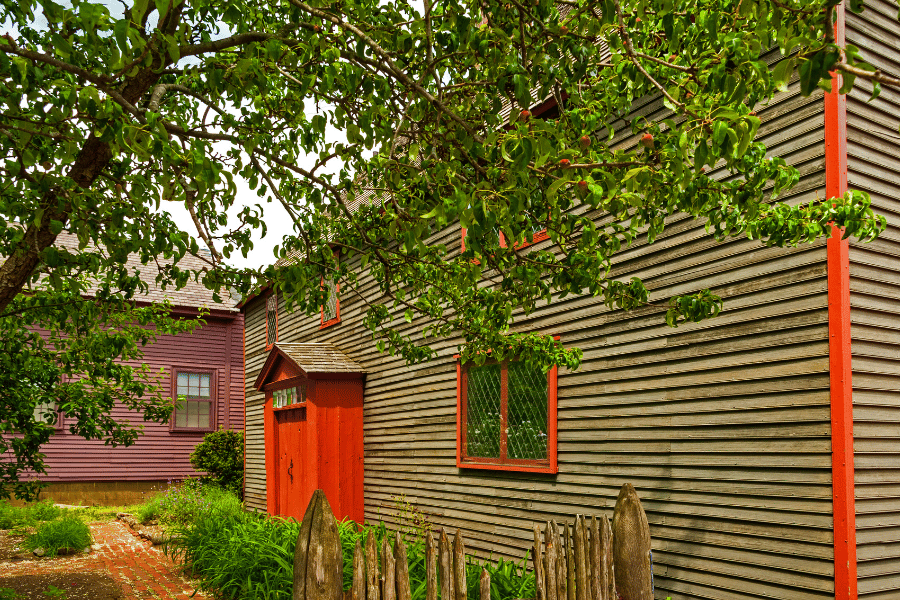 Bakers Island
Have you always wanted to live the Island life? Well, now is your chance. Bakers Island in Salem is a small, private residential Island in Massachusetts Bay that is just five miles off of the coast. This 60-acre Island is inaccessible to the public and is found southeast of Great Misery Island and Northeast of North Gooseberry Island. Initially owned by the Massachusetts Bay Colony, this Island became a part of Salem in 1660.
Home to about 100 residents who reside here during the summer, Bakers Island is very particular about privacy. Featuring rocky cliffs, beautiful vegetation, picturesque views, and a historical lighthouse, living on Bakers Island is a once-in-a-lifetime experience. With a private pier located on the Island's west side, residents can only get to the Island by boat. Made up of small coastal cottages, a meeting hall, a firehouse, and one store, most residents need to venture off the Island for other amenities and daily essentials.
Local Favorites:
Bakers Island Lighthouse: This historic lighthouse was established in 1791 and is 59 feet tall. This is a must-visit when on the Island.
Salem Maritime National Historic Site: This site comprises 12 historic buildings, including a historical ship replica and the Salem Harbour.
Essex National Heritage Area: A non-profit organization, this group offers lighthouse and boat tours of the Island during the warm summer months. This is the only way to access the Island if you are not a resident.
Clam Shack: Serving New England seafood, including lobster and clams, this restaurant is a frequent hotspot for Bakers Island residents.
Fresca Pizza and Pasta: Located on the coast of the mainland, this pizza restaurant is a must-visit when coming off the Island for homemade pasta and other Italian favorites.
The Point
The neighborhood of The Point in Salem constantly flies under the radar, but it is a true hidden gem of the city. Though The Point may not be as noticed as other areas in Salem, this is a vibrant neighborhood that is rich in history and has a lively arts scene. Located only half a mile from the popular commercial areas of Salem, The Point is the perfect place to live for families who want the peace of a small neighborhood but is still within a short distance of great restaurants and attractions.
Featuring fantastic street art and murals on buildings, excellent museums, public parks, and locally-owned coffee shops and bookstores, there is always something to do when living in The Point. In our opinion - The Point is one of the best places to live in Salem, MA.
Local Favorites:
Spitfire Tacos Salem: This casual Mexican restaurant serves tacos, enchiladas, burritos, and other favorites alongside a large selection of vegan and vegetarian options. Both dine-in and takeout are available.
Adea's Mediterranean Kitchen: Dine on Mediterranean small plates and fresh dishes in a clean and welcoming atmosphere. This is an excellent place in town to grab lunch.
Deli House: This sandwich shop serves fantastic burgers and sandwiches at unbelievable prices.
Howling Wolf Taqueria: Known for its live music and abundance of fantastic margaritas, this spunky Mexican restaurant is the go-to spot for tacos at a great price. The fried avocado tacos are a must-try.
Witch City Hibachi, Inc.: This brand-new hibachi restaurant serves fresh and flavorful food in a great atmosphere.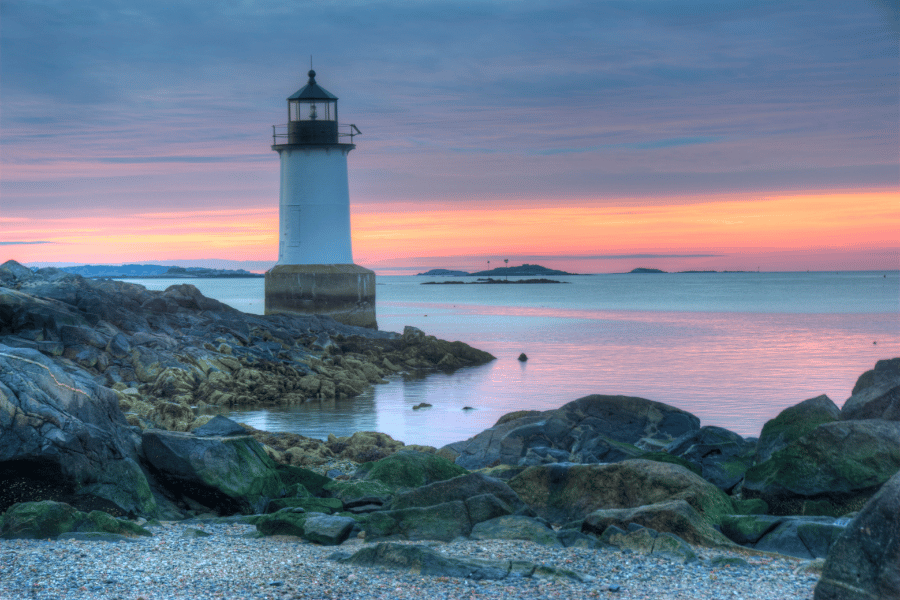 Historic Derby Street
Found on Derby Street and stretching from Hawthorne Boulevard to Block House Square, the neighborhood of Historic Derby Street is another historic area in the city that is considered one of the best places to live in Salem. Just steps away from Salem Harbour, this neighborhood is beloved by its residents for its coastal charm and historical prevalence.
With homes built initially for tradespeople and merchants working along the waterfront, Historic Derby Street comprises historic mansions and beautiful single-family homes that middle and upper-class families occupy. Now a designated National Historic District, this residential neighborhood is the location of multiple historical sites and museums, including the infamous House of the Seven Gables, a prime example of 17th-century architecture.
Local Favorites:
Hamilton Hall: This National Historic Landmark is a well-preserved Federal-style building now used as a wedding venue and event space.
The Derby Restaurant and Bar: A go-to restaurant for brunch, order a cereal-based cocktail with your meal.
Mercy Tavern: This highly-rated gastropub features live music and comfort food in a welcoming atmosphere. All menu items are decently priced.
Olde Main Street Pub: Serving American favorites, including burgers and fried chicken. This tends to be a trendy place to eat during the annual Halloween festival in the city.
Witch's Brew Cafe: This is a quick spot to grab pub food while enjoying a craft beer or a cocktail. Make sure to try the New England clam chowder.
McIntire Historic District
Named after American architect and craftsman Samuel McIntire, a prominent architect in the late 18th and early 19th century, the McIntire Historic District was named the largest historic district in all of Salem. Comprised of more than 300 historic houses and buildings, this neighborhood was initially constructed to symbolize the prosperity of Salem at the time of its conception. Consisting of various property types, from large stately mansions for those working in the maritime trade to smaller cottages for the humble working class, the McIntire Historic District features magnificent Georgian and Federal-style architecture.
Local Favorites:
Rockafellas - Salem: Located in a beautiful historic building, this restaurant serves American food and features live music on select nights. This is an excellent spot for lunch and dinner.
Finz: Dine on freshly caught seafood and steak while enjoying the excellent harbor and ocean views. Prepare to spend money on some good quality food.
Longboards Restaurant and Bar: Located on Pickering Wharf Marina, this American bar and grill specializing in burgers, flatbreads, sandwiches, and other favorites. This is a popular spot for friends and family.
Antique Table Restaurant: Enjoy excellent Italian food and friendly service. Make sure to try the shrimp risotto and calamari.
Adriatic Restaurant: Serving a mixture of Mediterranean and Italian cuisine alongside an extensive wine list.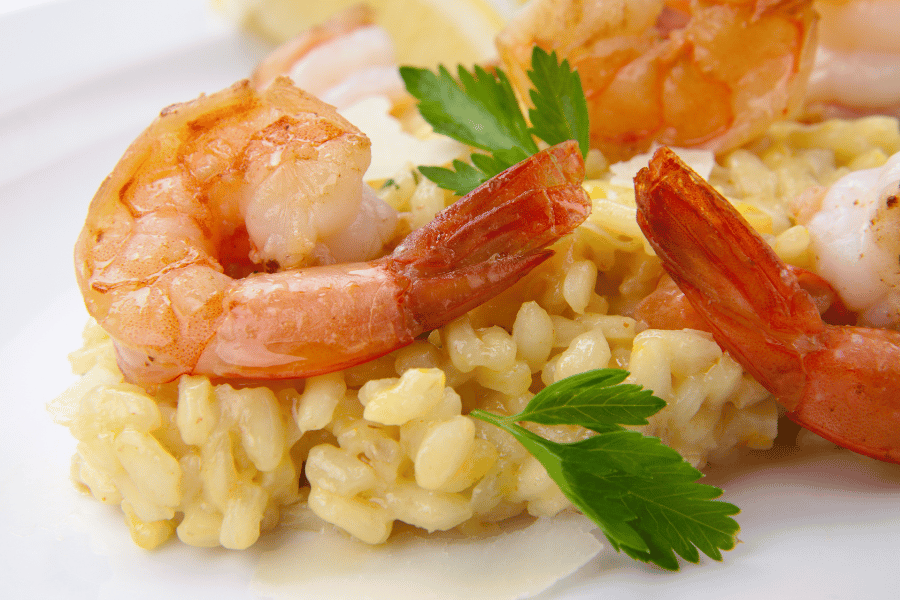 Salem Common Historic District
Found near Bridge, Derby, and St. Peter's street in Salem, the neighborhood of Salem Common Historic District is a great place to live. Initially established in 1667, this neighborhood was listed on the National Register of Historic Places in 1976. Centered around the Salem Common park in town, this neighborhood borders the Essex Institute Historic District and is a beautiful place to call home.
Now a frequent gathering place for concerts, recreational activities, cultural events, and even weddings, the Salem Common Historic District is a tranquil and peaceful area in Salem. A go-to neighborhood for families, Salem Common park often shows movies during the summer months, a great way to bring the community together.
Local Favorites:
Gulu-Gulu Cafe: Get your coffee and tea while listening to live music.
Ledger Restaurant: Located in a 19th-century bank building, this upscale restaurant is a beautiful dining experience.
Village Tavern: Featuring a dog-friendly patio and tons of beer.
Fountain Place Restaurant: A nice breakfast place; enjoy pancakes, omelets, breakfast potatoes, and other favorites.
Counter: Located on the roof of Hotel Salem, this eclectic restaurant serves New American dishes alongside excellent service.
Gallows Hill
Known to be one of the oldest and most well-known neighborhoods in Salem, Gallows Hill has a haunting past that residents will never forget. As the actual hanging site of the Salem Witch Trials, Gallows Hill is the center of witchcraft hysteria. Now a neighborhood that welcomes all cultural backgrounds and has an extensive business district, Gallows Hill has a population of over 14,216 people with a median age of 37. Plus, with access to many excellent schools and amenities, this neighborhood is renowned for its family-friendly atmosphere.
Local Favorites:
Gallows Hill Museum and Theatre: Great for families, this museum is open seasonally during October.
Boston Burger Company: Order gourmet burgers, fries, and amazing frappes.
Paprika Grill: This Middle Eastern restaurant has amazing wraps and platters.
Sea Level Oyster Bar: Enjoy oysters and lobster rolls on the wharf.
Flatbread Company: Order wood-fired pizzas made with fresh, organic ingredients.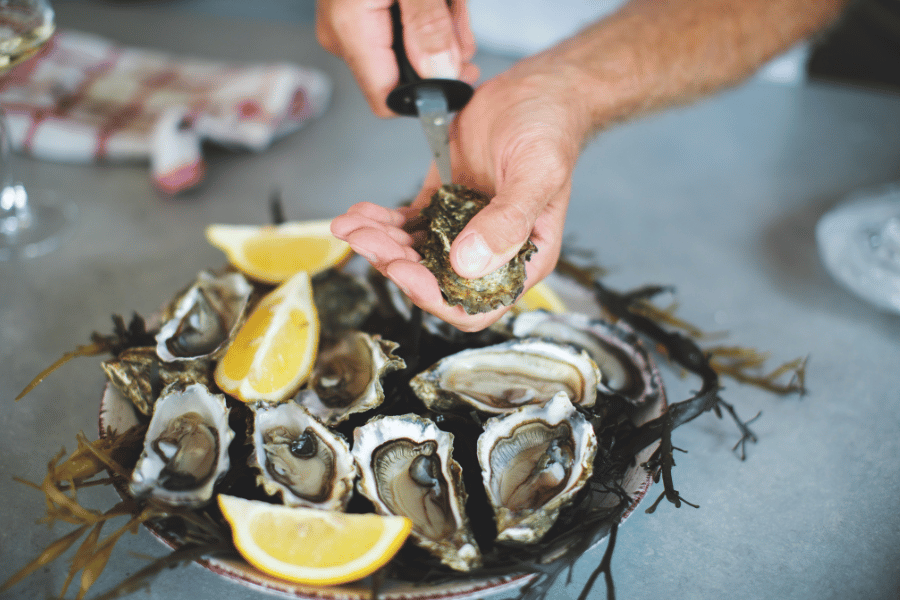 Best Places to Live in Salem, MA - The Bottom Line
Whether you are moving to Salem for work or being closer to American history, there is no denying Salem is an excellent place to live. Though housing prices may be higher, Salem is full of many safe and family-friendly areas that appeal to any lifestyle and background. Plus, as the filming location of the famous Disney movie "Hocus Pocus," it is no wonder Salem is such a popular place to live. So if you want to call Salem home, contact our fantastic realty team to help you find the perfect place to live in Salem. Contact us today!
Make sure to check out our other local area guides, moving to Boston, the best neighborhoods in Boston, moving to Cambridge, moving to Worcester, the best neighborhoods in Worcester, moving to Lexington, and the best neighborhoods in Lexington! 

Find your new home
Search real estate and homes for sale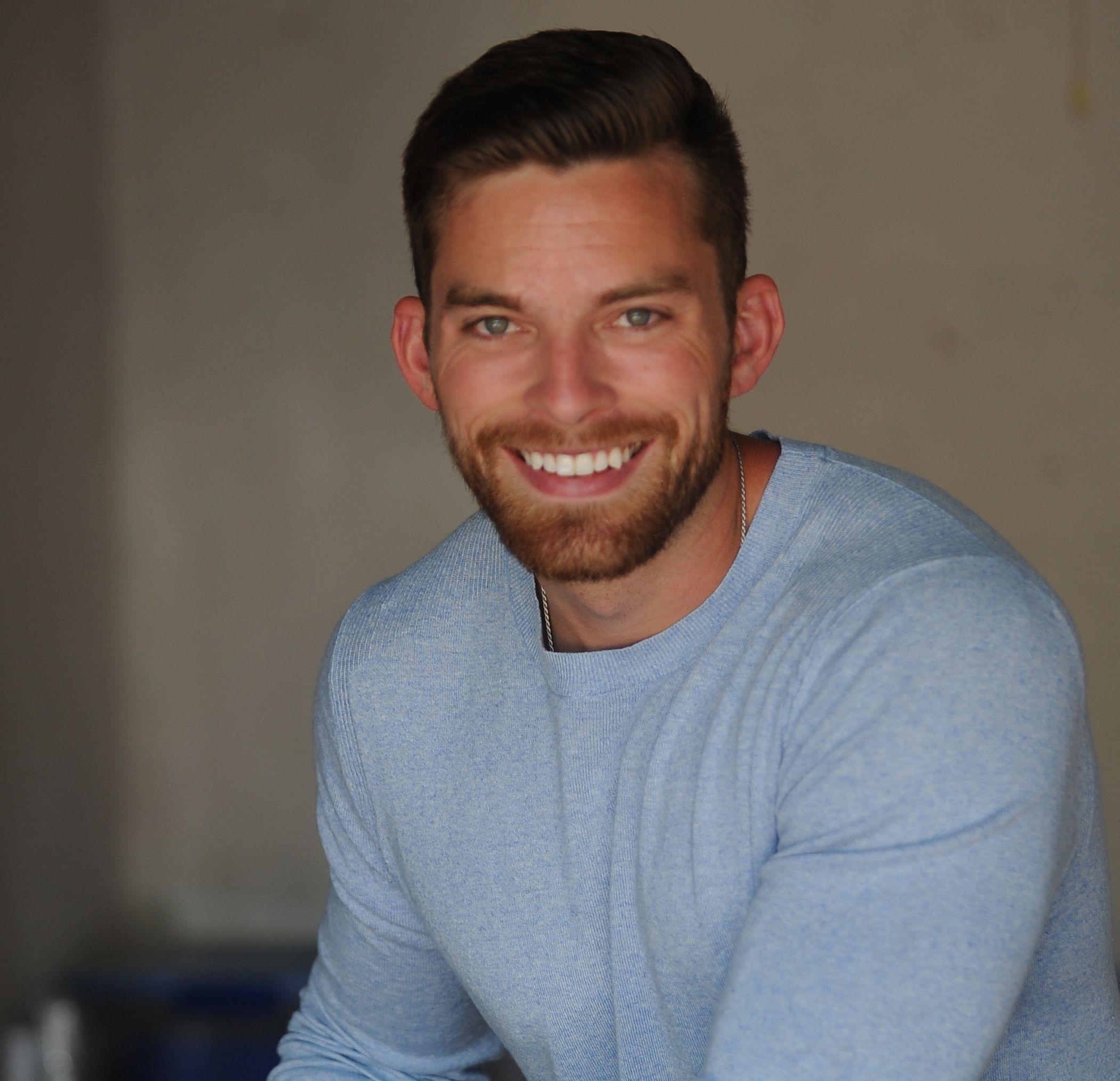 Ryan Fitzgerald
Hi there! My name is Ryan Fitzgerald, and I am a REALTOR®. My goal is to help you learn more about real estate through our Real Estate Blog! Hopefully, you enjoyed the above blog post and it found a way to provide help or value to you. When you're ready to buy or sell a home of your own let us know here. Please feel free to join the conversation by dropping us a comment below.