10 Things to Know BEFORE Moving to Boston: Life in Boston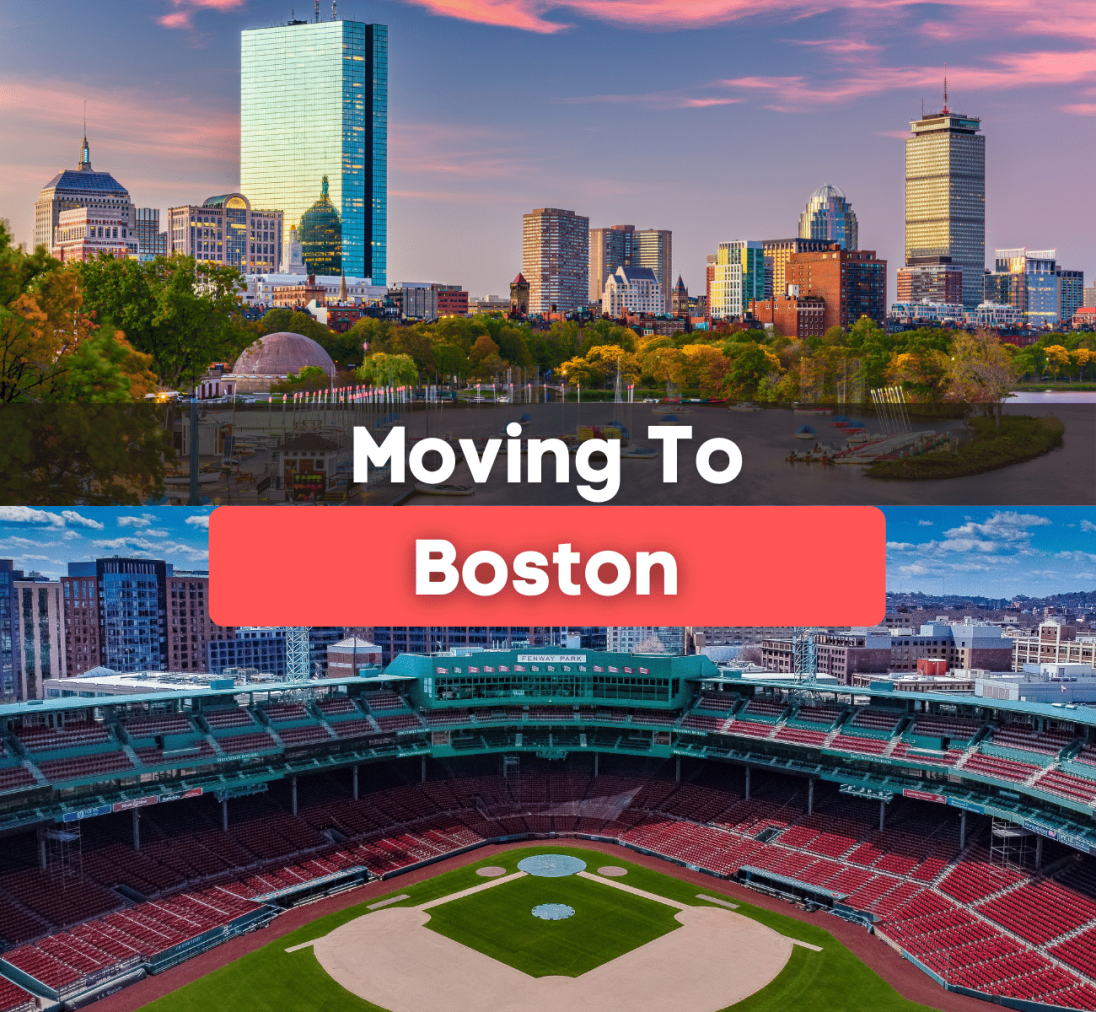 Living in Boston
Do you want to know if moving to Boston, MA, is the right move for you? Here are 10 things that you need to know about Boston!
The sophisticated city of Boston is found on Massachusetts Bay in the northeastern United States. Not only is Boston the capital city of the Commonwealth of Massachusetts, but Boston is also the largest city in New England. With a growing population of over 684,379 people, Boston is the most populous city in Massachusetts and the 24th most populous city in the country.
Considered to be a moderately safe place to live and visit, Boston is best known for its rich American history, popular attractions, and delicious food. Covering 48.4 square miles, the city of Boston is an excellent place to live in Suffolk County and provides residents with a lively urban environment. Not only is Boston rated as one of the best places to live in Massachusetts, but Boston is an excellent option for young professionals and families as long as they can afford it.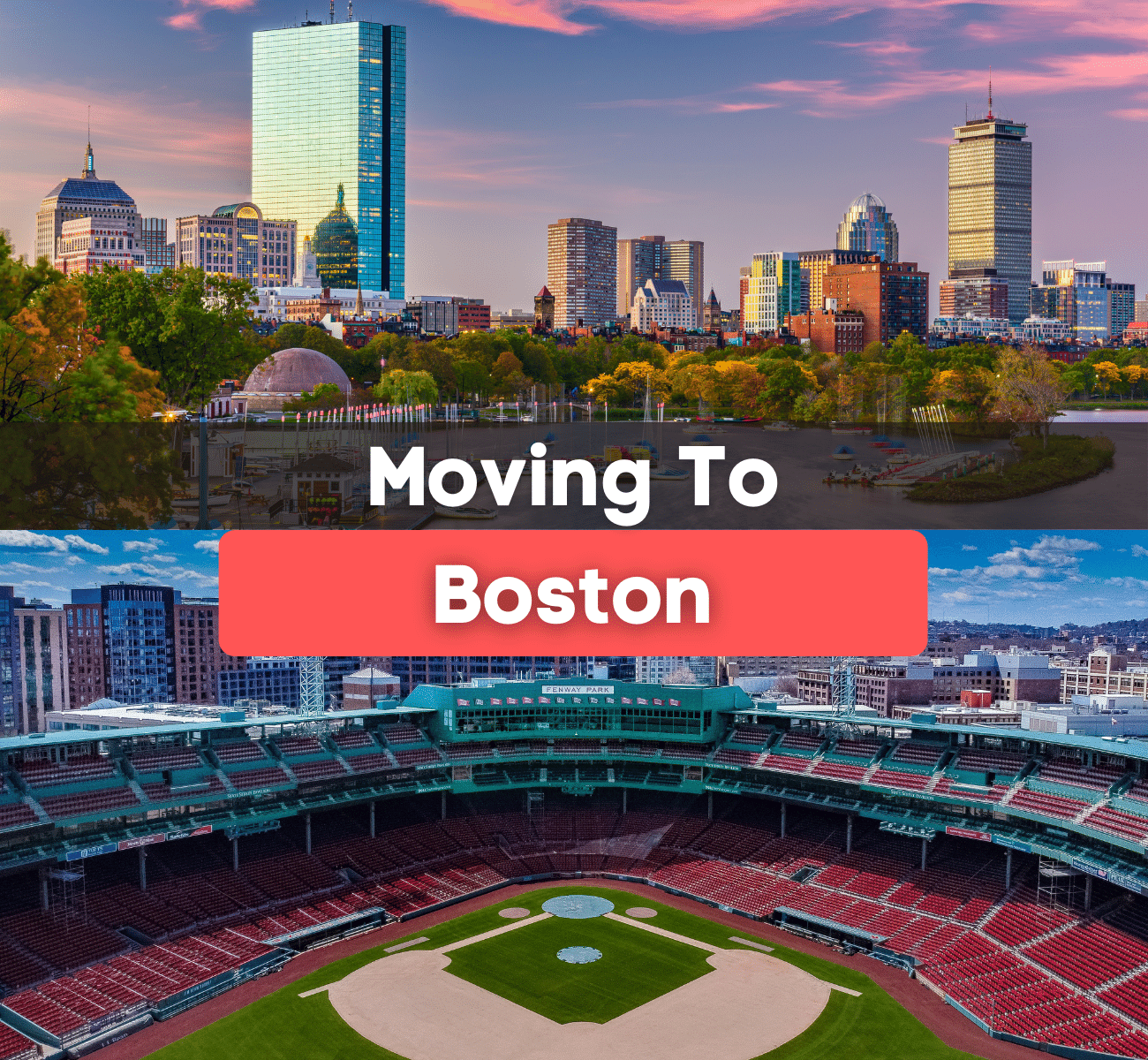 If you are moving to Massachusetts and want to make Boston your new home, you have come to the right place. Ranking high as one of the most desirable places to live in the country, Boston is a fantastic city with a strong job market and high quality of life. While moving to this thriving city can be exciting, starting over in a new area is often stressful.
Luckily, with the help of this moving guide, our team has put together a list of all the things you should know about Boston before relocating. By providing you with pros and cons as well as any tips and tricks about the city, this ultimate moving guide will become your go-to resource for information about Boston.
Read on to learn more about the 10 Things to Know BEFORE Moving to Boston, MA, and find out what living in Boston is like!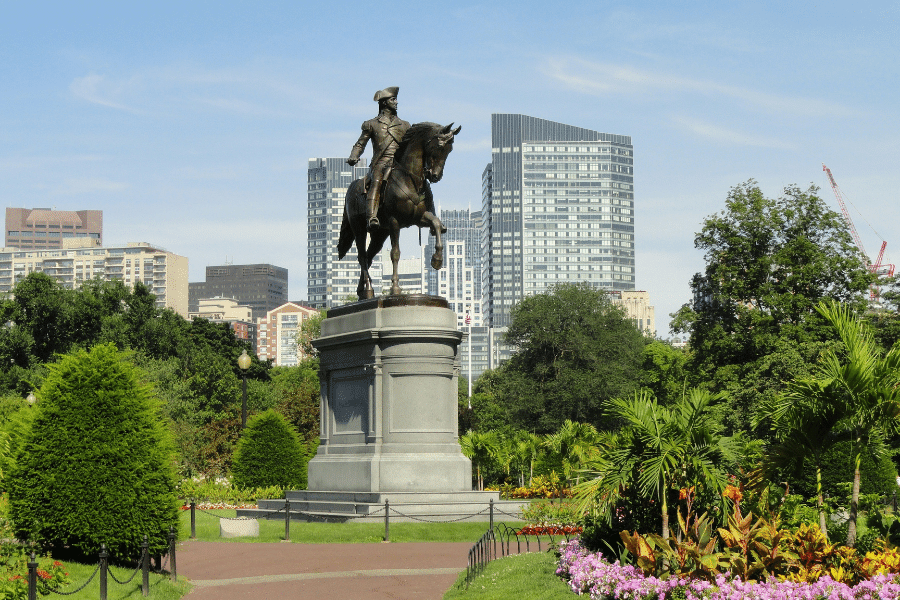 History is everywhere.
Boston is well known historically for its critical role in the foundation of America. Initially inhabited by tribes of Native Americans since at least 2400 B.C., Boston was founded in 1630 by Puritans after the Mayflower and the Pilgrims traveled over from England and colonized the land. After its founding, Boston quickly rose as a political, cultural, financial, religious, and educational center in the New England region that held a large amount of power.
Enraged by increased British control and influence, colonists decided to fight back as the American Revolution erupted in the city. As the Boston Tea Party location and other key American Revolutionary battles, including the Battles of Lexington and Concord and the Battle of Bunker Hill, Boston will forever be a city of historical significance and American spirit. Now home to many museums and historical sites that attract thousands of visitors and locals every year, the history of Boston will never be forgotten.
Check out these local favorite museums and historic sites in Boston, MA:
Boston Tea Party Ships and Museum: Learn about the Boston Tea Party aboard this full-scale replica 18th-century sailing ship.
USS Constitution Museum: Located in Charlestown Navy Yard, this museum features exhibits and records of this old ship's history.
The Paul Revere House: This American Patriot Paul Revere home is now a National Historic Landmark and offers daily tours and colonial reenactments.
Old State House: This national historic building is where the Declaration of Independence was read for the first time on July 18th, 1776.
Bunker Hill Museum: This 221-foot granite monument and museum mark the site of the first battle of the American Revolution. Admission is free.
High cost of living.
Ranked as the 26th most expensive city in the United States and among the top 1% of the most expensive cities in the world, it is safe to say that living in Boston is not cheap. In fact, with a cost of living 48% higher than the national average, living in Boston is more expensive than living in Orlando, Florida, and Chicago. On the plus side, Boston is 65.8% cheaper than living in San Francisco and 19.5% less expensive than living in New York City.
To live comfortably in Boston, a household income of at least $120,900 a year is considered a good salary. Since housing costs are 300% higher than the national average, living expenses in Boston are known to be pricey. Housing prices are so high because Boston is in a seller's market, which means that the demand for housing is higher than the housing supply.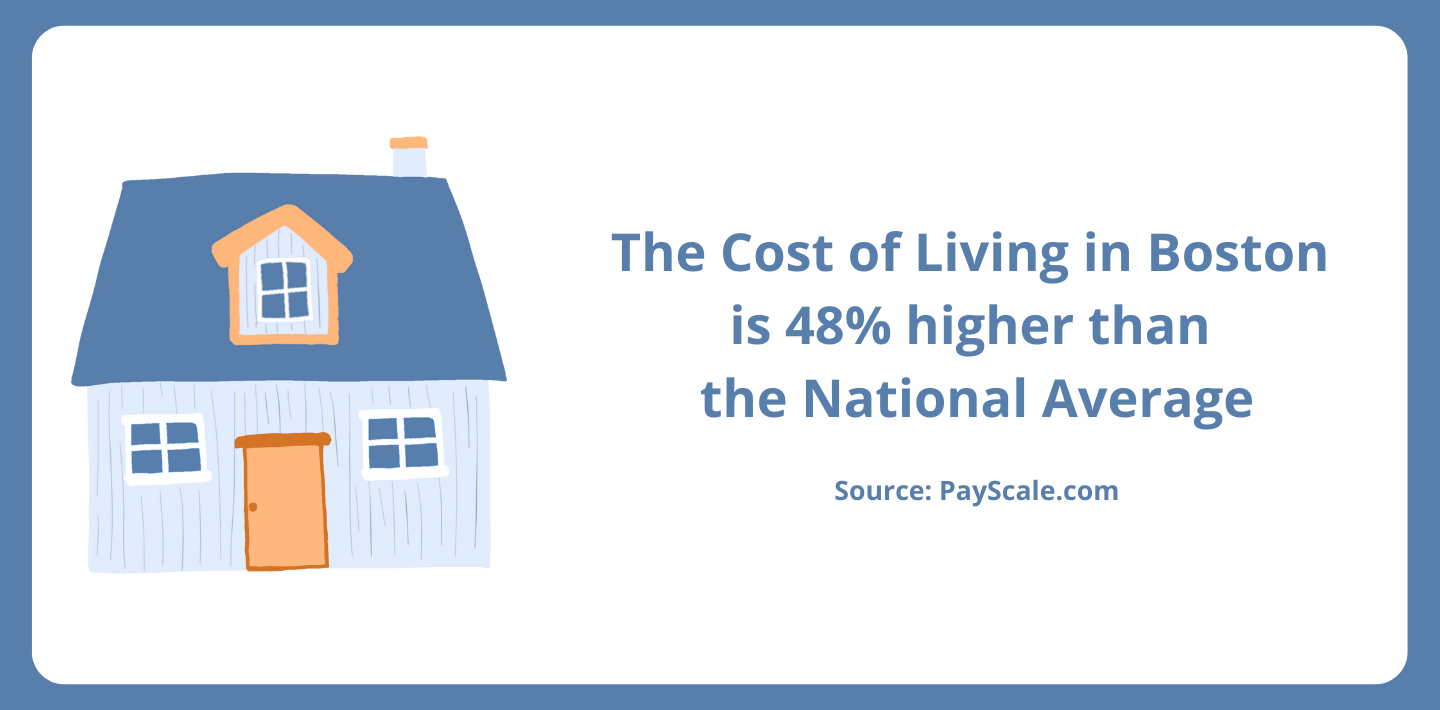 Driving is stressful.
Due to confusing city streets and tons of traffic, driving around Boston can be stressful and overwhelming. Driving is challenging, but finding a place to park on the busy city streets is even worse. With tons of expensive parking garages and long commute times, it is no wonder why residents choose to use public transportation to get around. Also ranked as one of the most walkable cities due to its smaller size, many residents choose to walk or bike to and from work.
Public transportation closes early.
While public transportation may be frequently used by residents, it may not always be the best choice. The "T" subway system, which consists of five lines of subways, trains, and trolleys, may be the most convenient way to travel in Boston, but its lack of 24-hour operation may be a setback for residents who like to stay out late.
Sports are a way of life.
Boston residents are known to be some of the most loyal sports fans in the country. Home to five professional sports teams, including the Boston Bruins, the Boston Red Sox, the Boston Celtics, the Boston Braves, and the New England Patriots, there is no shortage of teams to cheer on and support. Even if you may not call yourself a sports fan, attending a game at Fenway Park or keeping track of the local team's game times is a great way to quickly become a part of the community.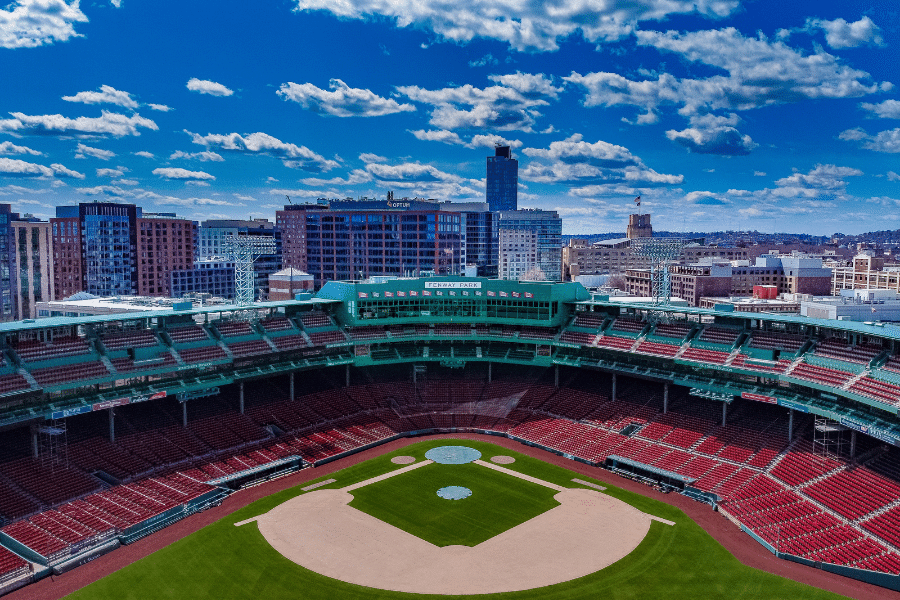 Thriving economy.
If you are moving to Boston for work, you are lucky. As the economic center of New England, Boston has strong job growth and a thriving economy that is unmatched. Due to the city's prominent higher education institutions, many top companies are moving to the area for the skilled workforce that Boston can offer.
Plus, with the promise of higher salaries, stock options, great benefits, and the opportunity to advance, Boston has become an economic powerhouse as it continues to welcome both large well-known corporations and small start-up companies. With industries driven by technology, finance, life sciences, retail, and healthcare, finding a job is easy to come by when living in Boston. Some of the top companies to work for in Boston are General Electric, Fidelity Investments, Liberty Mutual Insurance, and Steward Health Care System.
Even though the city is still recovering from the onslaught of the Covid-19 Pandemic due to business shut-downs and closures, Boston is slowly but surely making a comeback. With a current unemployment rate of 5.0%, slightly higher than the national unemployment rate of 3.9%, Boston is predicted to continue making progress over the next few months regarding lowering unemployment.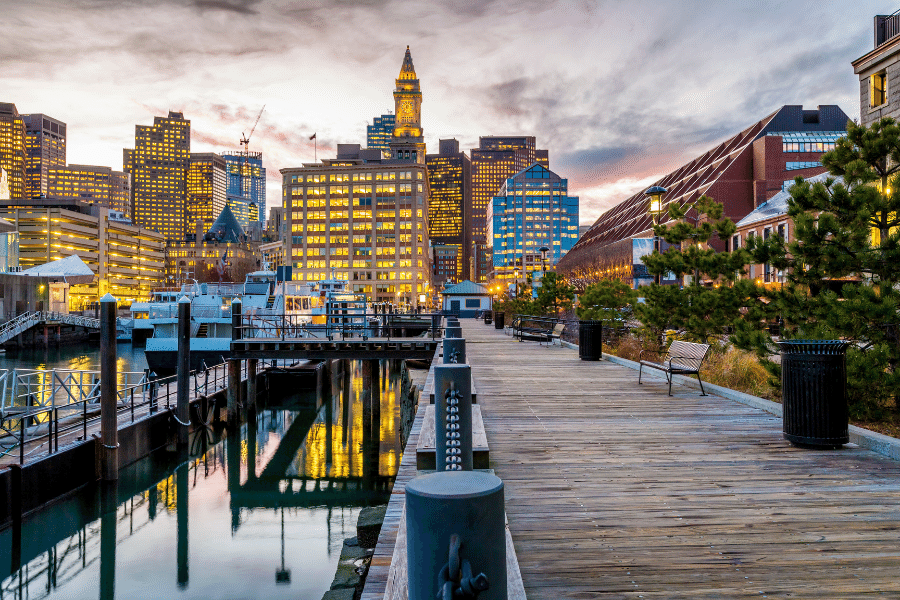 Education is important.
It is safe to say that Boston takes education very seriously. Known to have one of the best school systems in the country, the Boston Public School system consistently ranks high in reading and math scores. Plus, only 2% of high schoolers drop out, one of the lowest percentages in the nation. With over 125 schools to choose from in the Boston metro area as well as many top-rated private school options, school-aged children will thrive when living in Boston.
Boston has no shortage of colleges and universities to further your education for those looking for higher education opportunities. Boston is considered a college town, and its higher education institutions are among the top in the country. With 35 colleges, universities, and community colleges to choose from in the Boston area that teaches over 152,000 students a year, earning a degree in Boston is truly a unique experience.
Some of the top colleges and universities in Boston, MA, include:
Boston is going green.
Named one of the most sustainable places to live in the United States, Boston has many measures to obtain environmental sustainability, economic vitality, public health, public safety, social equity, and educational attainment. By embracing all forms of sustainability, Boston can improve the lives of its residents while keeping the city strong and healthy.
Not only is the "go-green" movement a part of everyday life in Boston, but the city takes extra precautions to protect its water, air quality, climate, and land resources. Residents are encouraged to decrease their carbon footprint by walking or taking public transport, buying food and products locally, opting for reusable bags at the store, and investing in solar panels.
For more information about reducing your carbon footprint, refer to this article about Energy Efficient Homes: How to Reduce Your Carbon Footprint.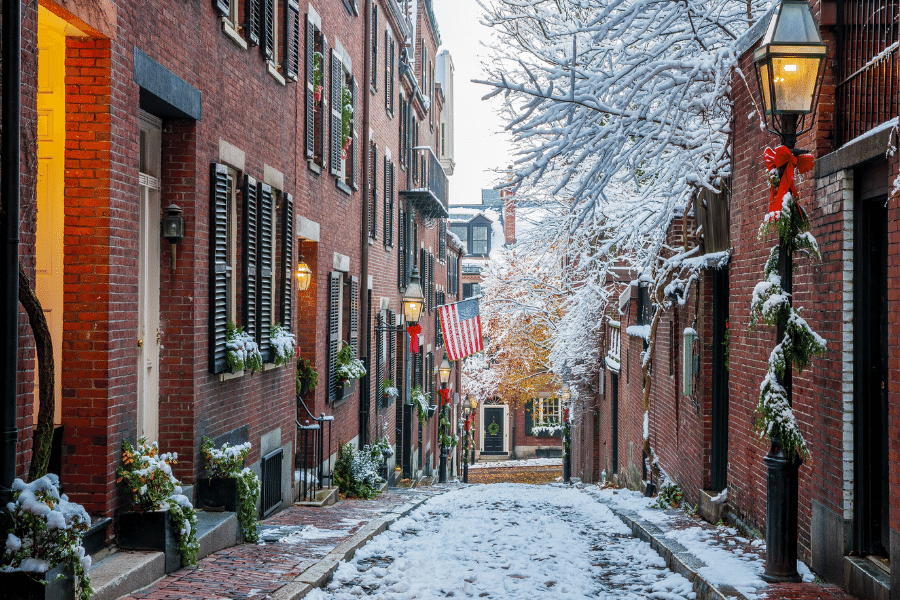 Prepare for cold winters.
Known to have a continental climate, residents in Boston can expect warm summers alongside very cold and snowy winters. While the high temperatures in July can reach around 82 degrees Fahrenheit, winter temperatures can drop as low as 19 degrees Fahrenheit. While the cold season lasts for 3.5 months during the year, from December to March, the month of January is the coldest in Boston.
Receiving 47 inches of rain per year, usually during March, October, and November, there are only about 200 total sunny days in Boston. While the warmer months tend to be on the comfortable side, once winter hits, Boston generally welcomes unforgiving temperatures and up to 48 inches of snow on average. If you are moving to Boston, invest in good-quality winter boots and a warm coat.
There is always something to do in Boston.
While many famous historical sites and attractions may be available that highlight the city's history leading up to the American Revolution, there is still an abundance of other things in Boston that are great for all ages. Whether you are interested in finding something to do with the whole family or are looking for a new unique date idea, Boston has many parks, outdoor spaces, and places to shop that will never leave you bored.
If you're visiting Boston, you'll want to know more about public transportation and the hot spots worth checking out! Catch a Red Sox game at Fenway Park, a Celtics or Bruins game at TD Garden, or a Patriots game at Gillette Stadium in Foxboro!
Check out these local favorite things to do in Boston, MA:
Faneuil Hall: A famous marketplace in the heart of Boston, MA
New England Aquarium: Home to over 2,000 animals, this aquarium welcomes over 1.3 million visitors annually.
Boston Public Garden: Found in the middle of Boston, this was the first public botanical garden in America.
Boston Harbor Islands State Park: Made up of a collection of islands, this recreational park is accessed by a ferry ride and features hiking trails, beaches, and historical lighthouses.
Quincy Market: This historical market features a food hall constructed in 1824. Now a National Historic Landmark, there are hundreds of shops inside and outside three market buildings to check out.
Franklin Park Zoo: This 72-acre zoo is located northeast of Franklin Park.
The Boston Duck Boats: A tour of the city of Boston on the famous duck boats!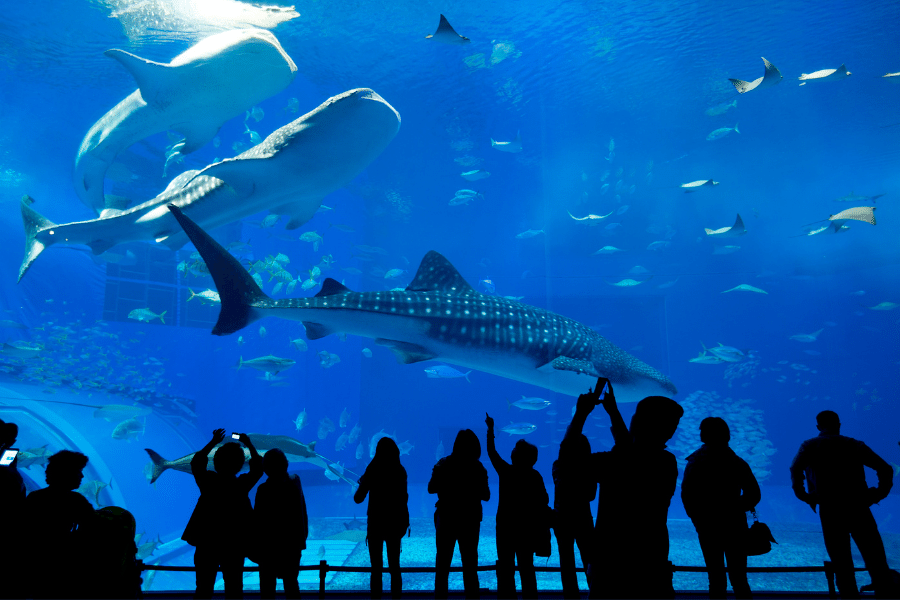 Moving to Boston, MA
Pros:
Rich in history
Thriving economy
Great sports
There is always something to do
Sustainable living
Fantastic educational system
Access to reliable public transportation
Cons:
High cost of living
Cold winters
Public transportation closes early
Heavy traffic
Lack of public parking
The Bottom Line on Moving to Boston
From the stable economy to its cultural diversity, many great reasons make moving to Boston, Massachusetts, a good idea. Providing its residents with a feel of a small town with the perks of urban living, Boston is a great place to live with tons of beautiful scenery and historical architecture. Even though Boston may be notoriously expensive and unaffordable, there are still many benefits to living in Boston for those that choose to make it home.
If you think Boston is for you and are interested in buying your own home, make sure to reach out to one of our knowledgeable and friendly Realty Specialists to guide you through the home buying process. With the help of our team, find the home of your dreams in Boston, MA. Contact us today!

Find your new home
Search real estate and homes for sale