10 Things to Know BEFORE Moving to Lexington, MA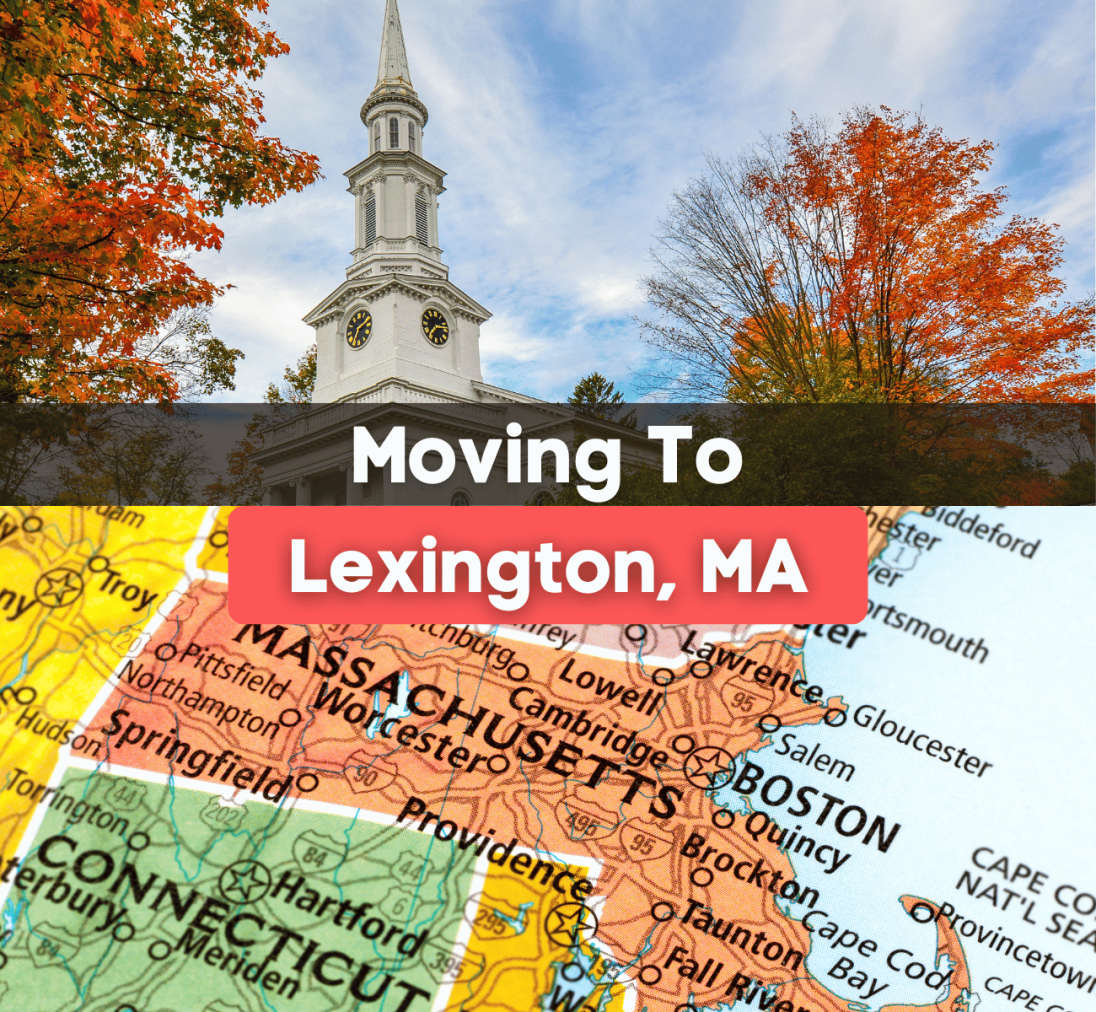 Living in Lexington
Are you thinking about moving to Lexington, MA? Make sure you know these ten things about living in Lexington!
The small suburban town of Lexington, MA, is located just 10 miles from Downtown Boston in Middlesex County.
Often referred to as "The Birthplace of American History," Lexington is a historical place to live associated with some of the most critical moments in the American Revolution.
Considered to be one of the best places to live in Massachusetts, Lexington is a wealthy town known for its family-friendly community, excellent schools, cultural diversity, and beautiful historical architecture.
If you are moving to Massachusetts in search of an excellent place to live just outside the busy streets of Boston, then Lexington might be the place for you.
With the help of this moving guide, our team has put together a list of the top things you should know about Lexington, MA, before packing up all your belongings.
Even though moving can be fun and exciting, this guide highlights Lexington's pros and cons and any vital information you should know before making an official moving decision.
You can read more about the ten Things to Know BEFORE Moving to Lexington, MA!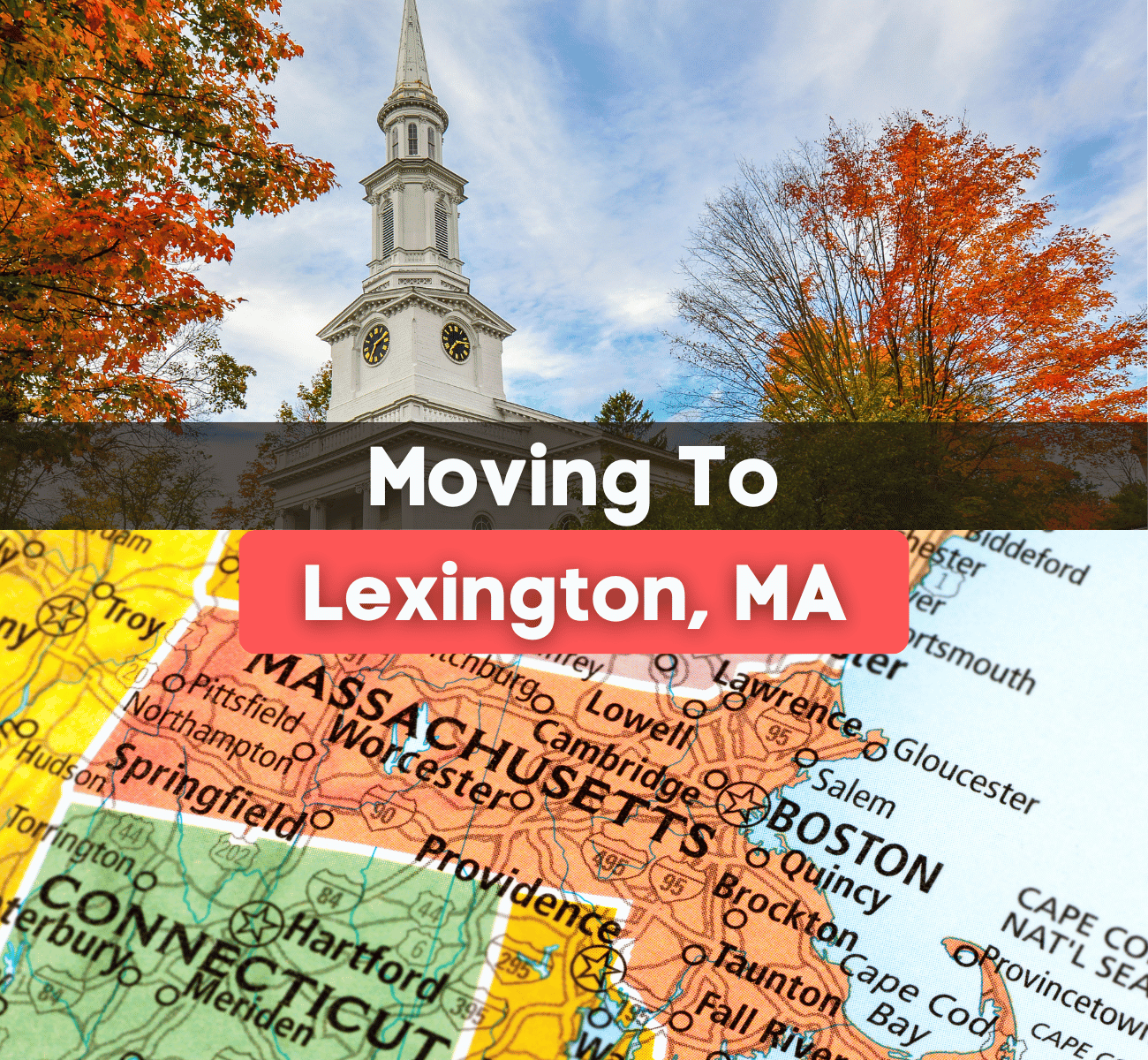 Rich History
Initially settled in the early 17th century as part of Cambridge, Massachusetts, Lexington was a prominent farming community later incorporated into its town in the Commonwealth of Massachusetts in 1713.
Famous as the site where the first shot of the American Revolutionary War was fired in the Battle of Lexington in 1775, the small city is now home to multiple historical sites and museums that can be visited today.
Check out these museums and historical sites in Lexington, MA:
Minute Man National Historical Park: This National Historical Park commemorates the opening battle of the American Revolution.
Lexington Common National Historic Site: This was where the opening shots of the Battles of Lexington and Concord were fired.
Buckman Tavern: Associated with the Battles of Lexington and Concord, this tavern is an excellent place to learn about American history.
Munroe Tavern: This tavern played an essential role in the Battles of Lexington and Concord. The house is open for guided tours on the weekends.
Scottish Rite Masonic Museum and Library: With a focus on American history and freemasonry, this museum features exhibits highlighting Lexington's importance in the American Revolution.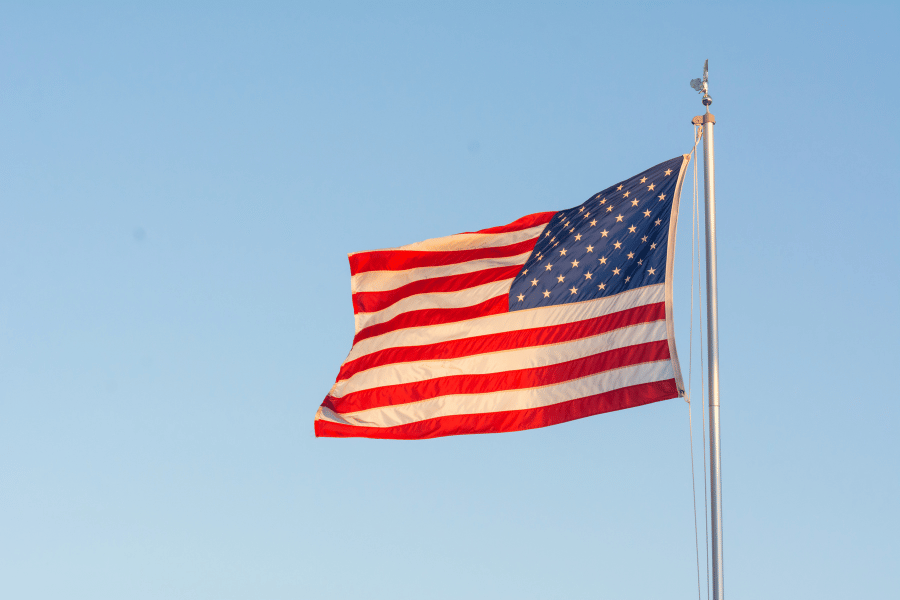 High Cost of Living
Lexington is costly, with a cost of living that is 76% higher than the national average.
Known to be among the top wealthiest towns in Massachusetts, Lexington is continually ranked as the number three most affluent community in the state.
Attracting many affluent families, successful professionals, and well-to-do couples to the area, you should expect higher prices for sought-after amenities if you call Lexington home.
With an average household income of $186,201, most Lexington residents must make at least over $33 an hour to live comfortably.
Competitive Real Estate Market
One of the most expensive costs in Lexington is real estate. With a median listing home price of $1.4 million, finding an affordable home may take a lot of work in the city.
In fact, with a housing market that is considered to be five times more expensive than the average home price in the country, buying a home in Lexington may only be for some.
Even though home prices in Lexington are trending down 17.6% year after year, the median listing home price per square foot is still $491.
Since Lexington is currently in a seller's market, more people want to buy a home than there are homes available; real estate in Lexington is a very competitive market.
Most homes listed on the market are sold for approximately the same asking price, and most homes tend to sell after an average total of 110 days.
While renting a home may be a more appealing option for residents to save money, up to 80% of locals still choose to buy a home of their own when living in Lexington.
Drastic Weather Changes
Known to have a humid continental climate, the weather in Lexington tends to change drastically at the last minute, much like the rest of New England.
Experiencing hot and humid summers with freezing and snowy winters, living in Lexington means dealing with temperature extremes throughout all four seasons.
The hottest month is July, with an average high temperature of 83 degrees Fahrenheit. The coldest month is January, with an average low temperature of 17 degrees Fahrenheit.
Before moving to Lexington, make sure that you can handle the harsh weather conditions in the winter. Receiving up to 55 inches of snowfall per year, snow and ice are a regular occurrence between November through April.
Since blizzard conditions are expected, avoid driving in icy conditions and stay updated on the local weather forecast. Investing in a snow shovel and a warm winter jacket is also a good idea before calling Lexington home.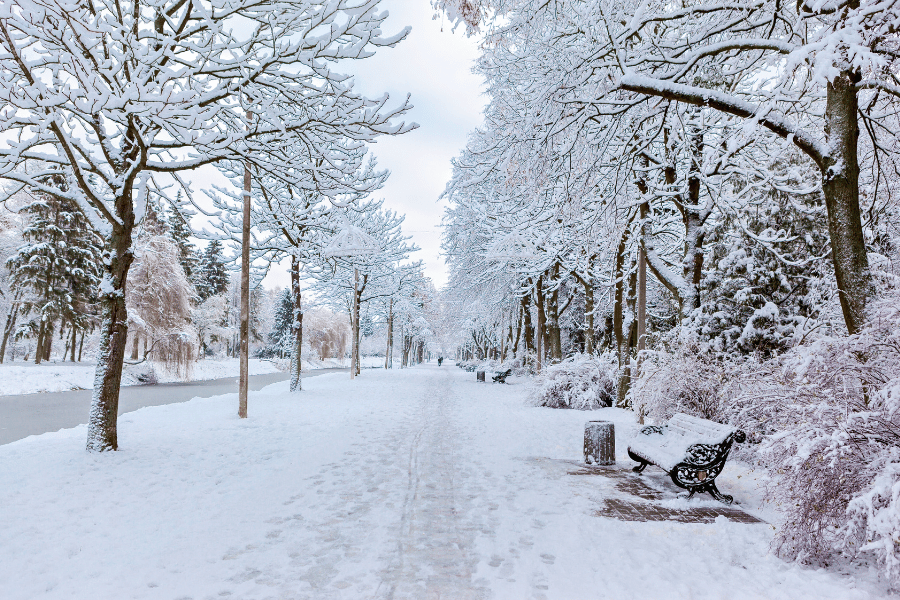 Excellent School System
If you are moving to Lexington with children, then you are lucky. Often recognized for its award-winning school system, the Lexington Public School District is ranked high nationally regarding performance on state-required tests and graduation rates.
Teaching over 7,190 students in grades K-12, there is a current teacher-student ratio of 12 to one. The Lexington Public School District students are 83% proficient in math and 80% in reading and writing.
One of the top schools in Lexington is Lexington High School which holds the number two ranking for top schools in the greater Boston area and has been ranked among the top 20 schools in the nation.
For those looking for higher education opportunities, there is plenty of those as well. Surrounded by some of the best schools in the Boston area, students will be close to the Massachusetts Institute of Technology, Boston College, Wellesley College, and Middlesex Community College.
Thriving Economy
Employing more than 16,000 people, the city has a strong economy driven by industries in education, healthcare, manufacturing, financial services, insurance, and professional, scientific, and technical services.
If you are moving to the city searching for a job, you will only be looking for a short time. Due to Lexington's proximity to some of the best educational institutions in the country, many large companies, and successful businesses are moving to the area for a highly skilled workforce.
Cubist Pharmaceuticals, Imprivata, Agenus, iBASIS, Oracle, and IBM are some of the best companies to work for in Lexington.
Great Dining Options
Home to cozy cafes, eclectic eateries, lively taverns, and world-class restaurants, Lexington has various dining options to choose from that will appeal to even the pickiest of eaters.
Mixing international cuisine with classic New England flavors, eating out in Lexington is always a new adventure. From freshly caught seafood to Boston Creme Pie, enjoying brunch or a nice dinner in Lexington is just the start of your culinary journey.
Check out these favorite local restaurants in Lexington, MA:
Il Casale Lexington: This family-owned Italian restaurant makes some of the best Italian food in Lexington. Featuring a relaxed atmosphere and a nice bar that serves craft cocktails and wine.
Town Meeting Bistro: Dine on New England dishes in a warm atmosphere. This is a must-try for brunch and dinner.
Love at First Bite Thai Kitchen and Bar: This Thai restaurant serves excellent food made with fresh ingredients.
The Hanger: A go-to spot for breakfast, this restaurant is always impressing the locals with its innovative dishes and affordable prices. A perfect family-friendly place for a meal, plenty of options are available for kids.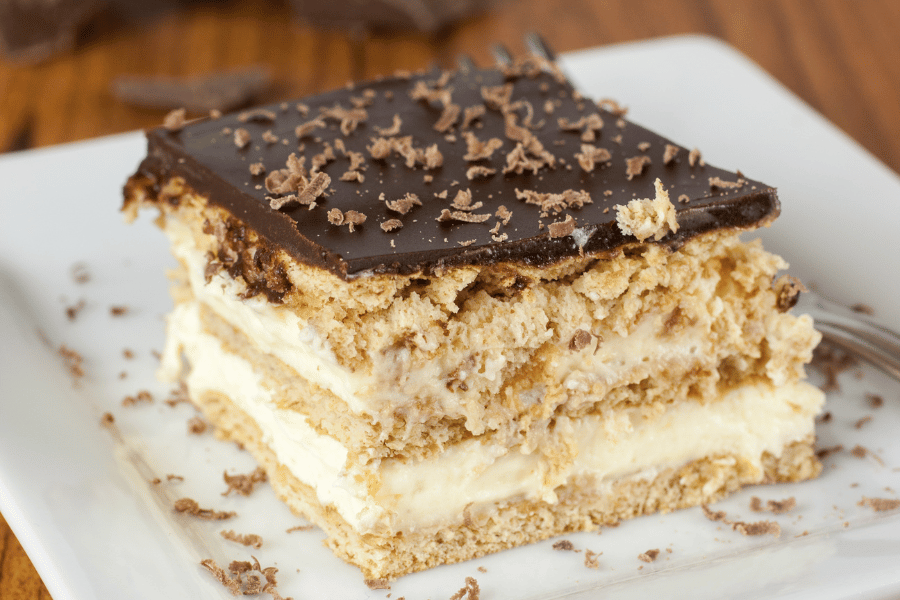 Fun Events
Lexington is host to multiple seasonal events, festivals, and experiences that occur throughout the year. From concerts to art exhibitions and athletic competitions, these annual events and festivals are a great way to bring the community together while acquainting new residents to the area.
Check out these popular local favorite events in Lexington, MA:
Lexington Patriots Day Parade: Held every year on the third Monday of April, commemorating the Battle of Lexington, which occurred on April 19, 1775.
Reenactment of the Battles of Lexington and Concord: This Revolutionary War reenactment is a must-visit for history lovers. Occurring in April, this tribute honors the fallen soldiers of the infamous first battle of the American Revolution.
Lexington Harvest Fest: Occurring in October, this fall festival is held at the Lexington Community Center and includes pumpkin decorating and trick-or-treating for kids.
Lexington Fine Arts and Crafts Festival: Bringing in hundreds of visitors each year, this festival features local artists and artisans that showcase paintings, photographs, pottery, and other mixed media pieces.
Lexington St. Patrick's Day Parade and Festival: This annual festival features a parade along Main Street in Downtown Lexington, Irish food, drinks, dancers, musicians, and storytellers.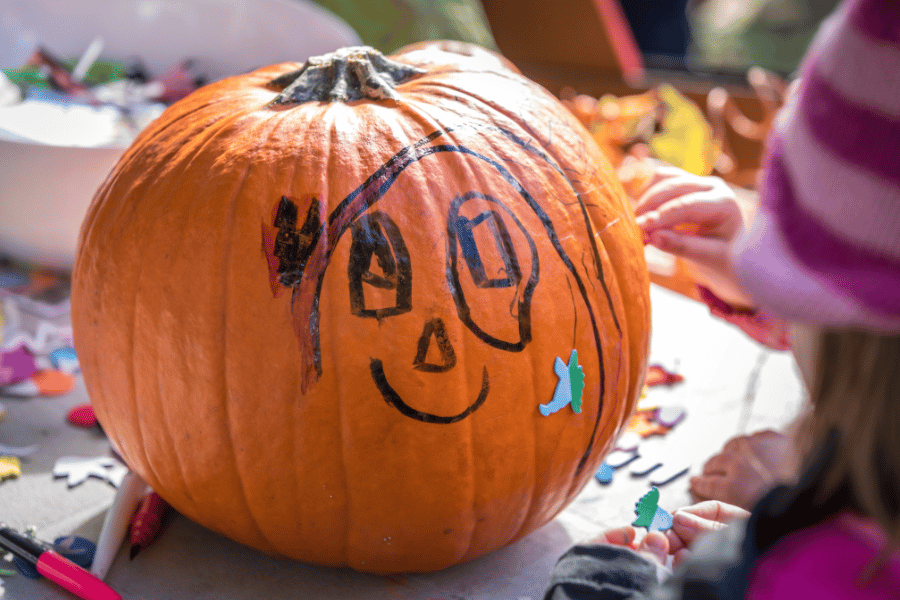 Beautiful Parks
Surrounded by magnificent natural scenery and breathtaking views, Lexington is full of clean public parks and open green spaces that encourage residents to spend more time outdoors. From walking trails to dog parks, there are plenty of cool places to explore and hang out with family and friends.
Check out these favorite local parks in Lexington, MA:
Willard's Woods: This 100-acre conservation area was founded as an orchard in the 1870s but is now a popular park to take a morning walk or run with your dog.
Hastings Park: Located near the main road, this park can get busy, but it remains a prime spot for events and activities.
Lincoln Park: Rated as one of the best parks in the Boston area, this is an excellent spot to walk the dog and have a picnic with your kids.
Garfield Park: This neighborhood park is home to a playground and a little league baseball field. Near walking trails and secluded wooded areas, there is tons of shade but no restroom.
Sutherland Woods: This 25-acre recreational area is beloved for its walking trails, ponds, baseball fields, playground, and forest preserve. This is a great place to bring the kids and walk the dogs.
Things To Do
From historical sites and museums to outdoor recreation areas, there is always something to do when living in Lexington. Whether you are looking for a family-friendly adventure or an intimate date night idea in town, residents will never be bored once they decide to call Lexington home.
Check out these local favorite things to do in Lexington, MA:
The Telephone Museum: This STEM museum was founded in 2012 and is dedicated to the invention of the telephone.
Hancock-Clarke House: This National Historic Landmark was built in 1738 and played a significant role in the Battles of Lexington and Concord. Admission is free.
Minuteman Commuter Bikeway: This 10-mile paved trail and walkway connect Lexington to other parts of the Boston area.
Isaac Harris Cary Memorial Building: This small intimate building features concerts and events in an inviting setting.
Lexington Reservoir Beach: A relaxing place to swim in the summer.
Pros and Cons of Moving to Lexington, MA
Pros
Rich history
Excellent school system
Thriving economy
Great dining options
Fun events
Beautiful parks
There are many things to do
Cons
High cost of living
Competitive real estate market
Drastic weather changes
Moving to Lexington, MA - Final Thoughts 
Lexington, Massachusetts, is an excellent place to live that is worth visiting and moving to. With its proximity to Boston, historical prominence, excellent public schools, and sought-after amenities, it is no surprise that Lexington is a top city in Massachusetts.
Even though Lexington may have a high cost of living and a competitive housing market, our Realty Specialists are here to help you through your home search if you are interested in buying a home in Lexington. Contact us today when searching for homes for sale in Lexington, MA! 
If you would like more information about moving and the best neighborhoods, please refer to our other local area guides, including moving to Boston, the best neighborhoods in Boston, moving to Newton, the best neighborhoods in Newton, and moving to Northampton! 

Find your new home
Search real estate and homes for sale