10 Things to Know BEFORE Moving to Newton, MA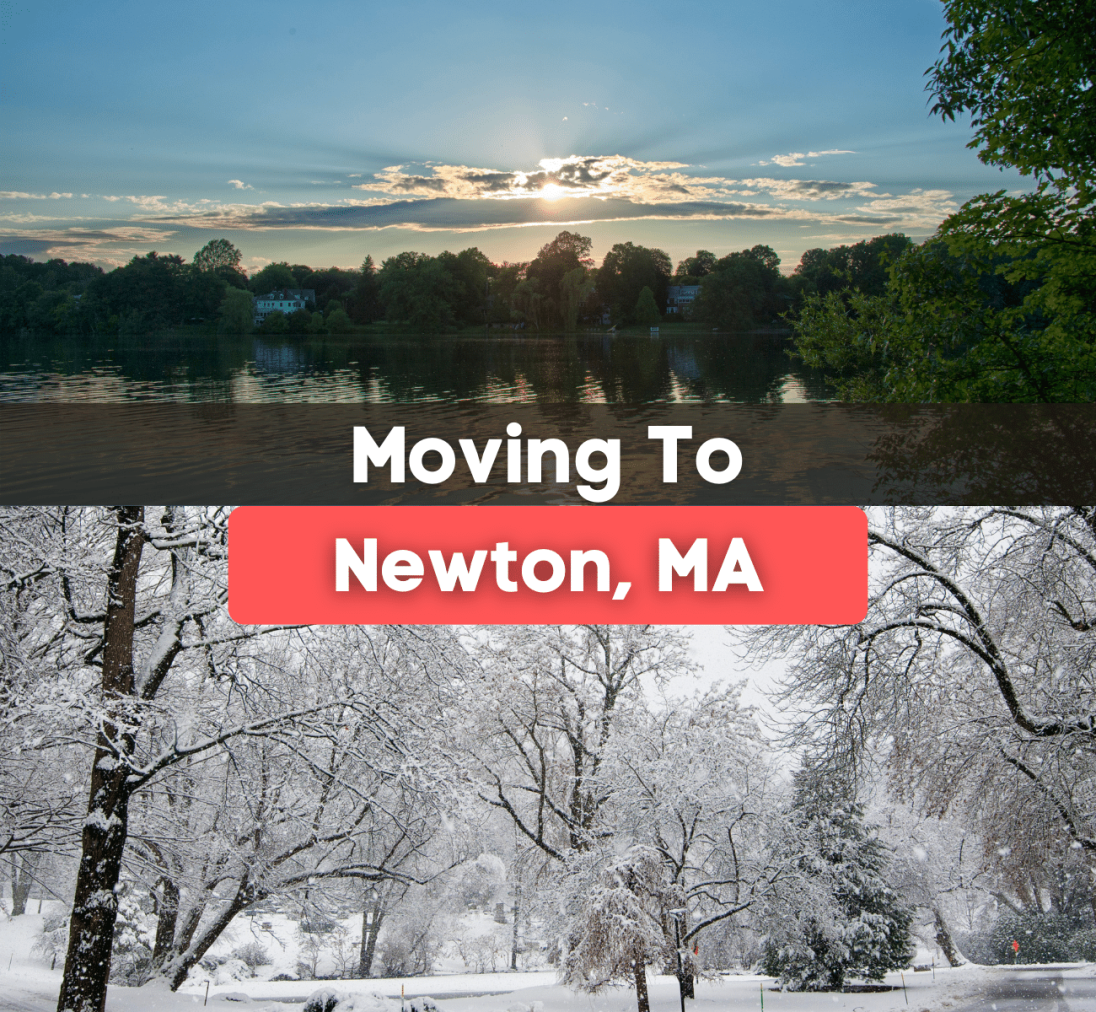 Living in Newton, MA
Are you moving to Newton, MA? Here is what life is like in Newton!
If you are considering relocating to Newton, Massachusetts, you have come to the right place. This charming city is located only seven miles west of Downtown Boston and is a vibrant place to live in Middlesex County. Newton is a unique city home to over 88,593 people and composed of thirteen distinct villages without a city center.
Named one of the best places to live in Massachusetts, Newton is most famous for its outstanding educational institutions and family-friendly atmosphere. Providing its residents with a dense suburban feel, Newton is made up of world-class restaurants, lively bars, cozy coffee shops, and beautiful public parks. With a high safety rating, Newton is an excellent place for families, young professionals, and college students to call home.
Known to be a culturally diverse city, Newton welcomes people of all backgrounds with open arms. Since Newton is such a lovely town, it is no wonder the city has become a top choice for new residents moving to Massachusetts. While driving can be stressful and overwhelming, our team created this moving guide to provide you with the ins and outs of Newton as well as any pros and cons of the city.
So without further ado, you can just read on to learn more about the 10 Things to Know before moving to Newton, MA!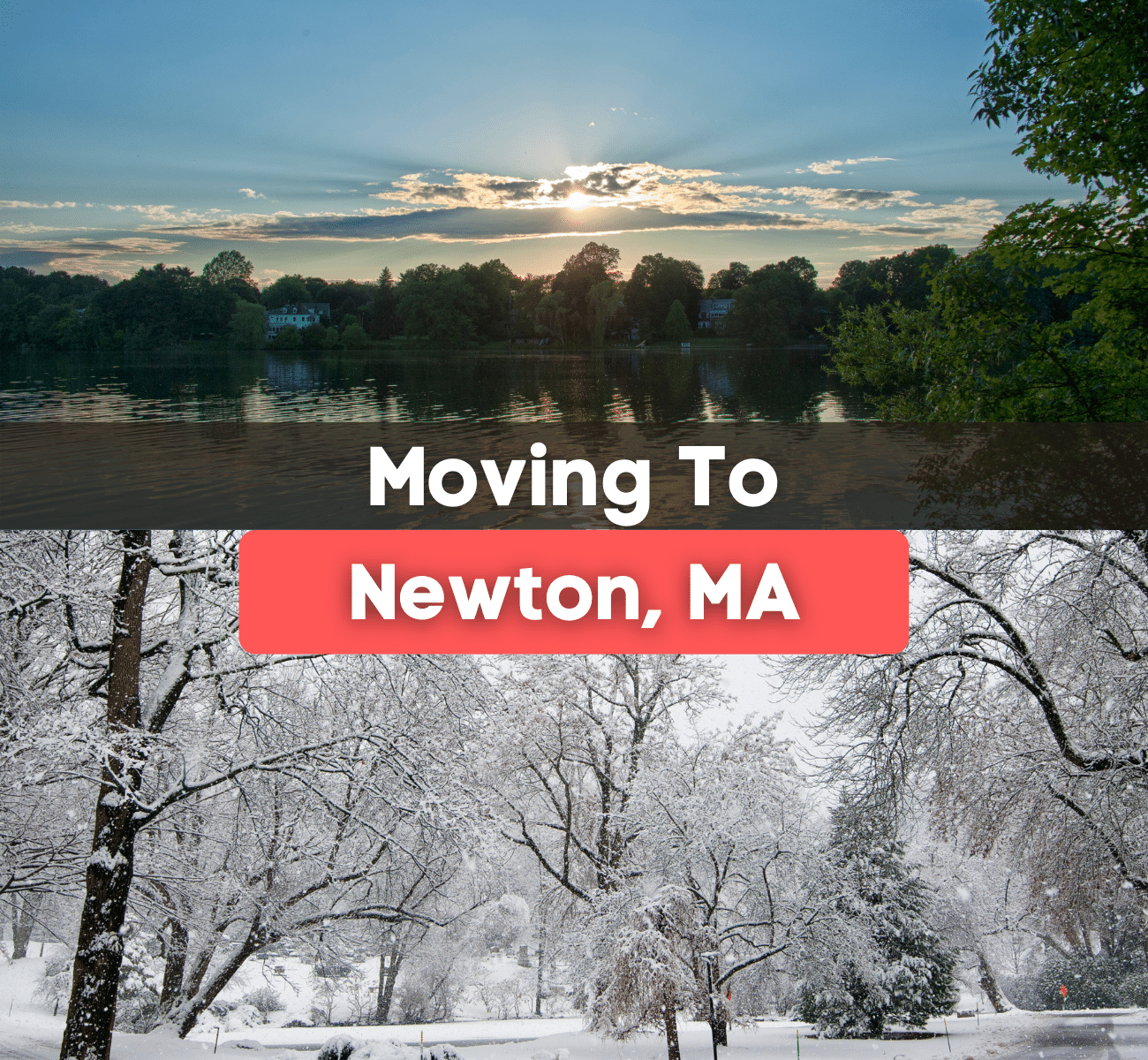 Newton is Comprised of Villages
Settled in 1630 as part of "the newe town," the area was initially incorporated as Cambridge Village. Later in 1688, the land soon became its town, the city of Newton. Often referred to as "The Garden City," Newton played a significant role in the American Revolution, just like its neighboring city of Boston. After America won its independence, Newton became one of the country's earliest commuter suburbs due to the Boston and Worcester railroad line reaching West Newton.
Now a famous suburban city that is comprised of thirteen villages that have their unique downtown areas, residents will have the choice to move to Auburndale, Chestnut Hill, Newton Centre, Newton Corner, Newton Highlands, Newton Lower Falls, Newton Upper Falls, Newtonville, Nonantum, Oak Hill, Thompsonville, Waban, and West Newton. Since each village in Newton reflects settlement patterns, most village centers have railroads, rivers, mills, and exceptional amenities.
High Cost of Living
With the cost of living 84% higher than the national average, Newton is certainly not the cheapest city in Massachusetts. Living in Newton is 35.5% more expensive than living in Boston. Similar to the cost of living in Cambridge, Newton is among Massachusetts's top most expensive cities. With significant price increases in housing, transportation, and food, the prices in Newton are currently up by 2.5% compared to last year.
Known as a prosperous town, the median income in Newton is $127,402. This means that to live comfortably in Newton, it is recommended that a household make a median income of $151,068 which is exponentially more than the United States median annual income of $65,712. Sadly, about 4.34% of the city's population lives at or below the poverty line.
Competitive Housing Market
Housing prices in Newton are one of the most expensive costs in the city. Trending upwards by 13.8% each year, the current median home price in Newton, as of the beginning of 2022, is around $1.5 million. Since the median price for one square foot is upwards of $531, finding a home on a budget in Newton might take a lot of work.
Now in a seller's market, which means that more people are looking to buy a home than there are homes available, Newton is known to have a very competitive real estate market. Made up of primarily single-family homes, townhomes, and apartment complexes, the most common architectural types to choose from are Queen Anne and Colonial Revival styles.
Excellent Education
One of the best reasons to move to Newton is for the highly-rated public school district. Home to the Newton Public School District, residents will have access to some of the county's best elementary, middle, and high schools. With a test score ranking of 10/10, which places the Newton Public School District in the top 10% of the state of Massachusetts, and a 97% graduation rate, school-aged children in the district will be provided only the best opportunities to succeed.
With two high schools, four middle schools, and 15 elementary schools that teach over 12,674 students, the Newton Public School District is a top choice among residents. Some of the best public schools in Newton are Burr Elementary School, Charles E. Brown Middle School, and Newton North High School. Before moving, it might be a good idea to move to a neighborhood that feeds into the schools you want your children to attend.
For those searching for higher education opportunities, there are plenty of those as well. Home to about 57 colleges and universities in the area, including six community colleges, a variety of degrees and programs are available. Plus, located only minutes away from Ivy League Harvard University in Cambridge, many college students choose to call Newton home. Some of Newton's top colleges and universities include Lasell University, Boston College, Bentley University, and Brandeis University.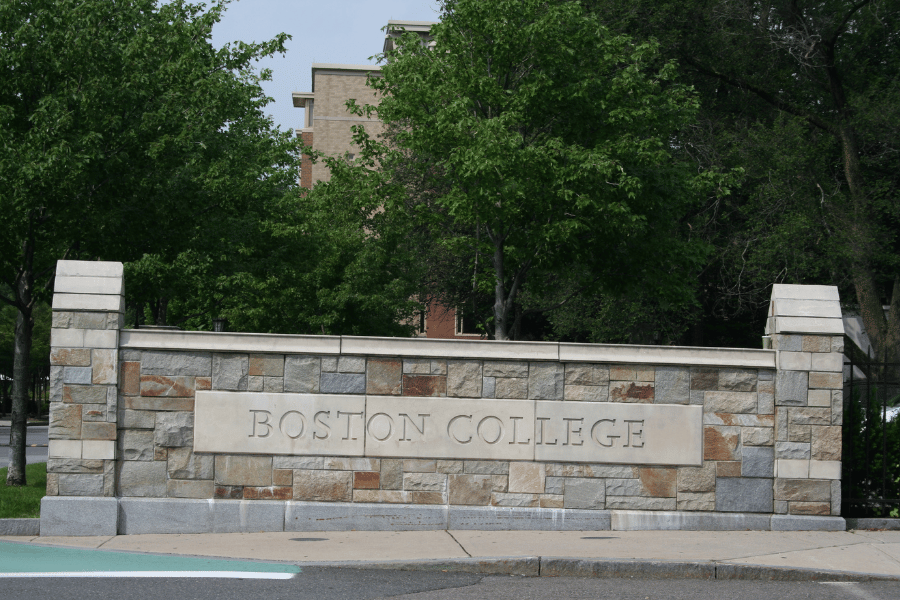 Family-Friendly Atmosphere
With a long-standing reputation as a family-friendly place to live, Newton is a great city to settle down in if you have children or want to start a family of your own one day. Not only is the school system highly sought after, but its low crime rate makes it even more desirable. With a crime rate of only six per 1,000 residents, the crime rate in Newton is lower than 75% of other communities in the country. Plus, home to many parks, museums, and other family-friendly activities, Newton always has something fun to do for everyone.
Check out these local favorite family-friendly activities in Newton, MA:
Webster Conservation Area: This 118-acre park includes a lush forested area, a pond, walking trails, and sandstone cliffs that are great for rock climbing.
Jackson Homestead and Museum: Located in the village of Newton Corner, this historic home was used as a stop on the Underground Railroad before the Civil War. Featuring daily tours, this is a great way to learn about American and local history.
Puzzle Break Newton - Escape Room: Great for the whole family, this escape room is a fun challenge and offers multiple levels of difficulty.
Hammond Pond Reservation: This secure reservation and woodland park feature Hammond Pond which is excellent for fishing, hiking trails, and rock climbing.
Cold Spring Park: A nice place to bring the family and dog; there is a playground, recreational areas, and open green spaces to enjoy.
Dogs are Welcome
Not only is Newton family-friendly, but it is also great for dogs. Since dog owners are one of the most significant demographic groups that utilize the city hiking trails and green spaces, there are multiple off-leash areas, dog parks, and dog-friendly amenities in Newton that residents can take advantage of. Plus, with a growing number of dog-friendly apartments and restaurants, bringing your dog along on your daily adventures is easier.
Check out these dog-friendly restaurants in Newton, MA:
J.P. Licks: Serving tasty ice cream for you and your dog, make sure to order the "Cow Paws" treat for fido.
Village Cafe: This cozy diner serves lunch and dinner favorites and features outdoor dining if you bring your dog.
Wally's Wicked Good Ice Cream: This delicious dessert place features outdoor tables and a variety of homemade ice cream flavors.
Sandwich Works: Serving breakfast, lunch, and dinner, this dog-friendly restaurant provides a water bowl for your furry friend as you enjoy your meal.
Great Harvest Bread of Newtonville: Serving homemade sandwiches and freshly baked goods, including cookies, scones, and muffins. Make sure to bring your dog along!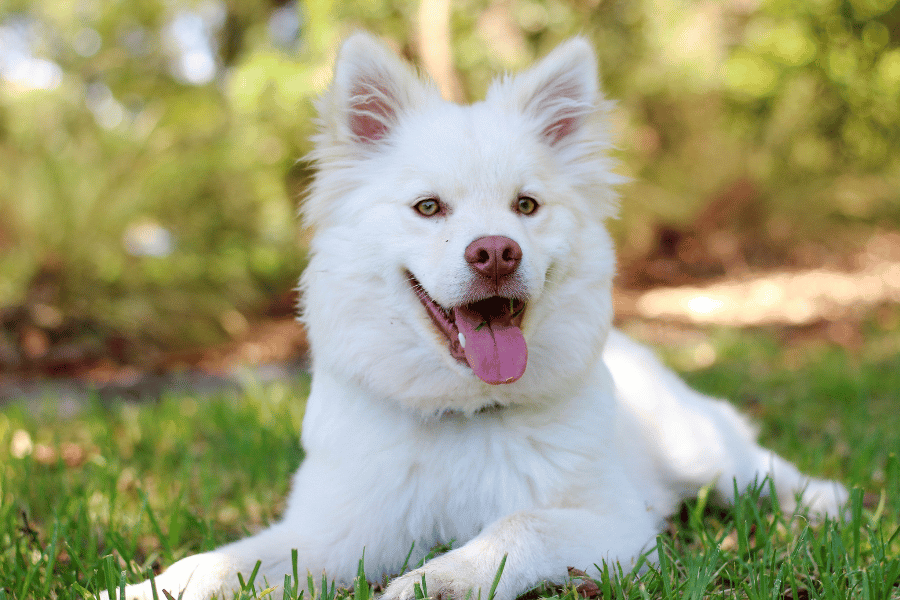 Thriving Economy
You are lucky if you are moving to Newton looking for work. With thriving professional, scientific, and technical industries, Newton's job market only seems to keep growing. Employing over 46,000 of the city's residents, Newton constantly attracts new companies to the area for its reliable resources and devotion to industry advancements.
Due to the city's location near some of the best higher education institutions in the country, Newton is notorious for having a highly skilled workforce and competitive salary options. With a self-employment rate of 18.1%, Newton is a top choice for start-up businesses. Some leading companies to work for in Newton include Atrius Health, Newton Manufacturing, Five Star Senior Living, Sonesta International Hotels, and Rockport.
Cold Winter Weather
With a humid continental climate, Newton experiences hot and humid summers alongside cold and snowy winters. Known for its partly cloudy weather all year round, temperatures vary and frequently change throughout the year.
July is the hottest month, with an average high temperature of 82 degrees Fahrenheit, while January is the coldest month, with moderate nighttime temperatures of 17 degrees Fahrenheit. The summer months of June, July, and August are considered the most comfortable, while January and February are the least desirable due to freezing temperatures and snowy conditions.
Receiving an average of 131 days per year of precipitation, Newton typically gets up to 48 inches of rain and 50 inches of snow per year.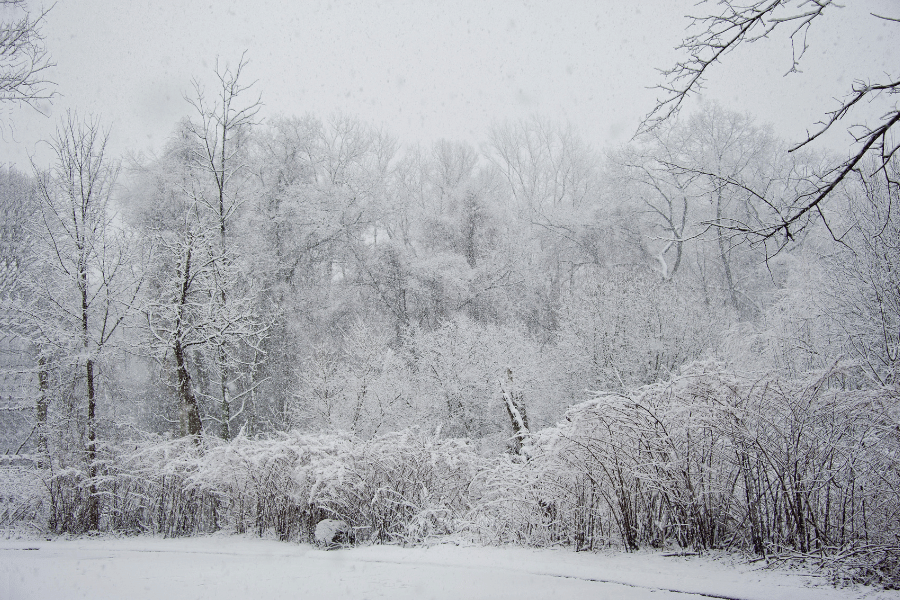 Delicious Food
Due to Newton's proximity to Boston, the city serves plenty of classic Bostonian dishes, including New England clam chowder, Boston cream pie, Boston baked beans, and lobster rolls, alongside its unique twist and flavors. Full of world-class restaurants, cozy cafes, and hip diners, Newton has various food options that will appeal to even the pickiest of eaters.
Check out these favorite local restaurants in Newton, MA:
Farmstead Table Restaurant: This farm-to-table restaurant on Union Street is a great family-friendly option for tasty food and friendly service.
Sycamore: This intimate restaurant features fantastic cocktails and a wide variety of vegetarian options.
Social Restaurant and Bar: Enjoy gourmet burgers, pizza, and pasta while listening to live music.
Buttonwood: Located in Newton Highlands, this New American neighborhood restaurant serves burgers, salads, and cocktails.
Olivia's Bistro: Dine on Italian classics, including homemade pasta and wood-fired pizza, in a laid-back atmosphere.
There are Many Things To Do
Whether looking for a new date idea or an excellent place to bring your kids, you will never be bored living in Newton. With many activities to choose from indoors and outdoors, finding a new weekend getaway or rainy day activity could be challenging.
Check out these local favorite things to do in Newton, MA:
Upper Falls Greenway: This greenway and walking trail is a beautiful place to admire the changing leaves in the fall.
The Rose Art Museum: Home to over 8,000 modern and contemporary works of art, visit this museum to admire the permanent and rotating exhibits.
Crystal Lake: This 33-acre pond is excellent for swimming and fishing.
Norumbega Park: This park features canoeing, pedal boating, amusement rides, a zoo, and picnic areas.
Charles River Museum of Industry: Located on the Charles River, learn about the Industrial Revolution and its impact on Newton through exciting exhibits.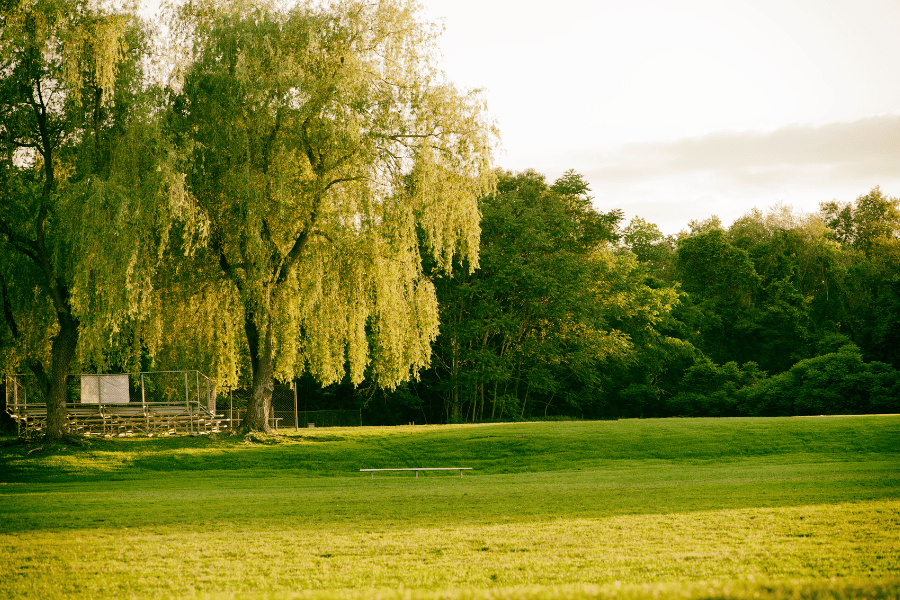 Pros and Cons of Moving to Newton, MA
Pros:
Rich history
Family-friendly atmosphere
Dogs are welcome
Excellent education opportunities
Thriving economy
There are many things to do
Delicious food
Cons:
High cost of living
Competitive housing market
Cold winters
Moving to Newton, MA - The Bottom Line
There is no denying that Newton, Massachusetts is an excellent place to live. With its great schools, top restaurants, and prime real estate near Boston, Newton is a lovely affluent town with a high safety rating. Whether you are moving to Newton for work or simply for a change in scenery, finding your dream home is possible with the help of our knowledgeable Realty Specialists. While the cost of living may be higher, moving to Newton is still worth it. Contact us today about moving to Newton, MA!
Make sure to refer to our other local area guides, including moving to Boston and moving to Northampton! 

Find your new home
Search real estate and homes for sale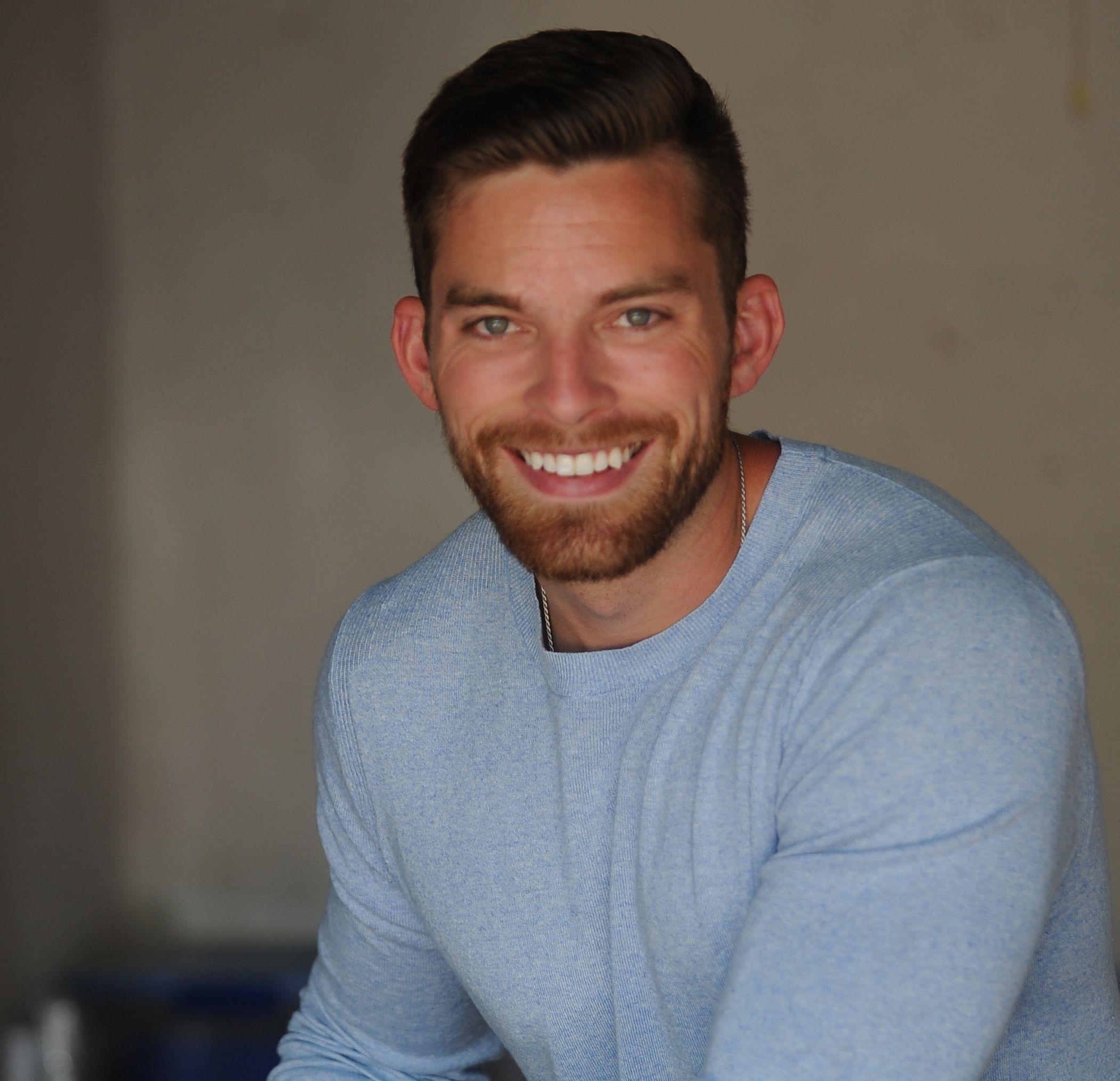 Ryan Fitzgerald
Hi there! My name is Ryan Fitzgerald, and I am a REALTOR®. My goal is to help you learn more about real estate through our Real Estate Blog! Hopefully, you enjoyed the above blog post and it found a way to provide help or value to you. When you're ready to buy or sell a home of your own let us know here. Please feel free to join the conversation by dropping us a comment below.