10 Things to Know BEFORE Moving to Northampton, MA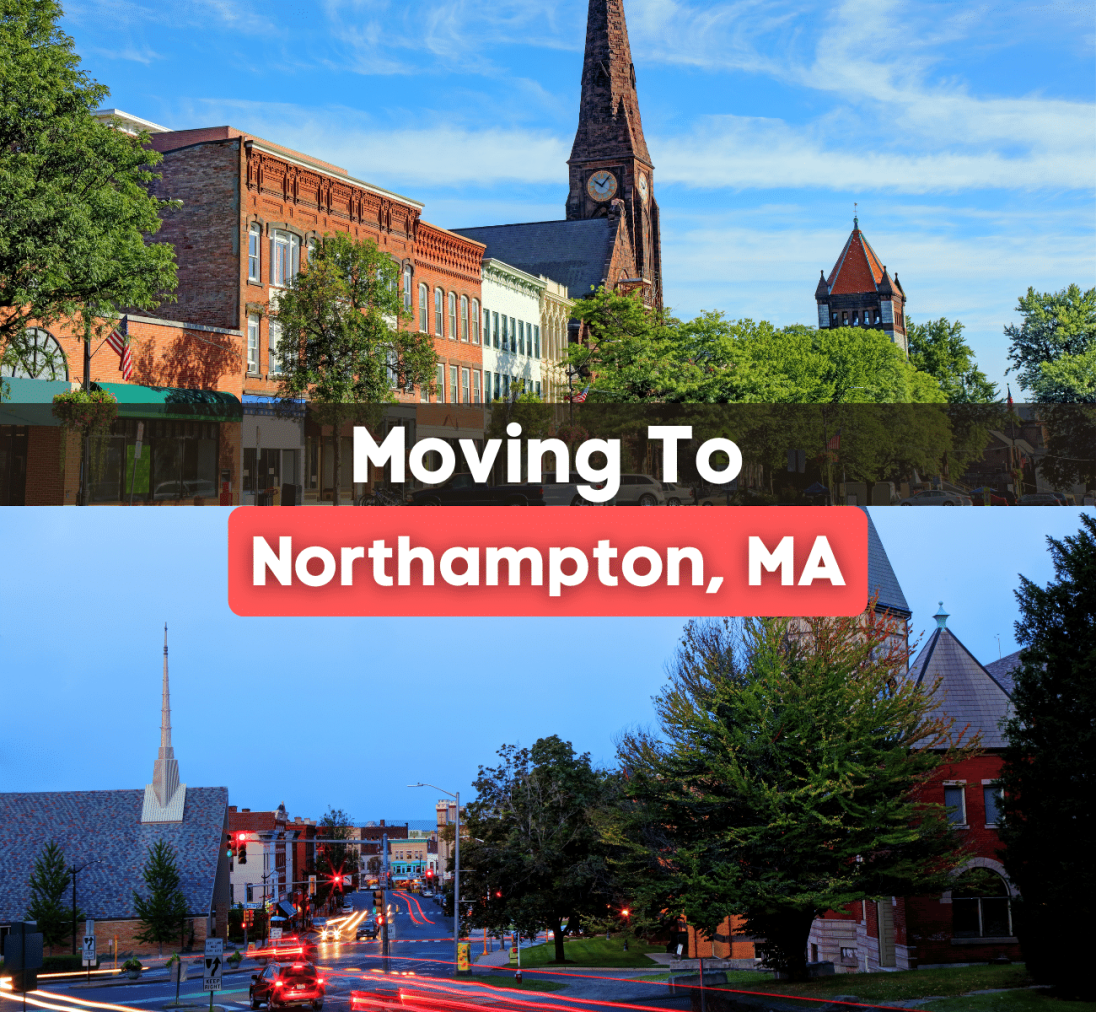 Living in Northampton
Are you considering a move to Northampton, MA? Make sure you know these ten things about living in Northampton!
Northampton also referred to as "The Paradise City," is the county seat of Hampshire County in west-central Massachusetts. Home to only about a population of 30,000 people, Northampton is a smaller city that offers its residents a dense suburban feel.
Located 146 miles from Boston, residents can expect to drive an hour and 45 minutes between the two cities.
Considered to be the 60th largest community in Massachusetts, Northampton is an excellent place to live that is best known for its bohemian college town and significant LGBTQ2+ presence.
Working its way up to becoming one of the best places to live in Massachusetts, Northampton is beloved for its highly-rated school system, excellent restaurants, cozy coffee shops, beautiful parks, and eclectic arts scene.
Attracting many young professionals, families, artists, and political activists to the area, Northampton is also a sought-after community for retirement due to its cultural diversity and friendly atmosphere that is worth visiting and moving to.
If you are moving to Massachusetts and are thinking about calling Northampton home, you are certainly in the right place. Even though moving can be exciting, ensuring you know all the important facts about your potential new city is an essential step in the moving process.
Luckily, with the help of this moving guide, our team has put together a list of the top things you should know about Northampton while also including the pros and cons of the city. Once reading this guide, you can make the best decision regarding your move to Northampton.
So without further ado, read on to learn more about the 10 Things to Know BEFORE Moving to Northampton, MA!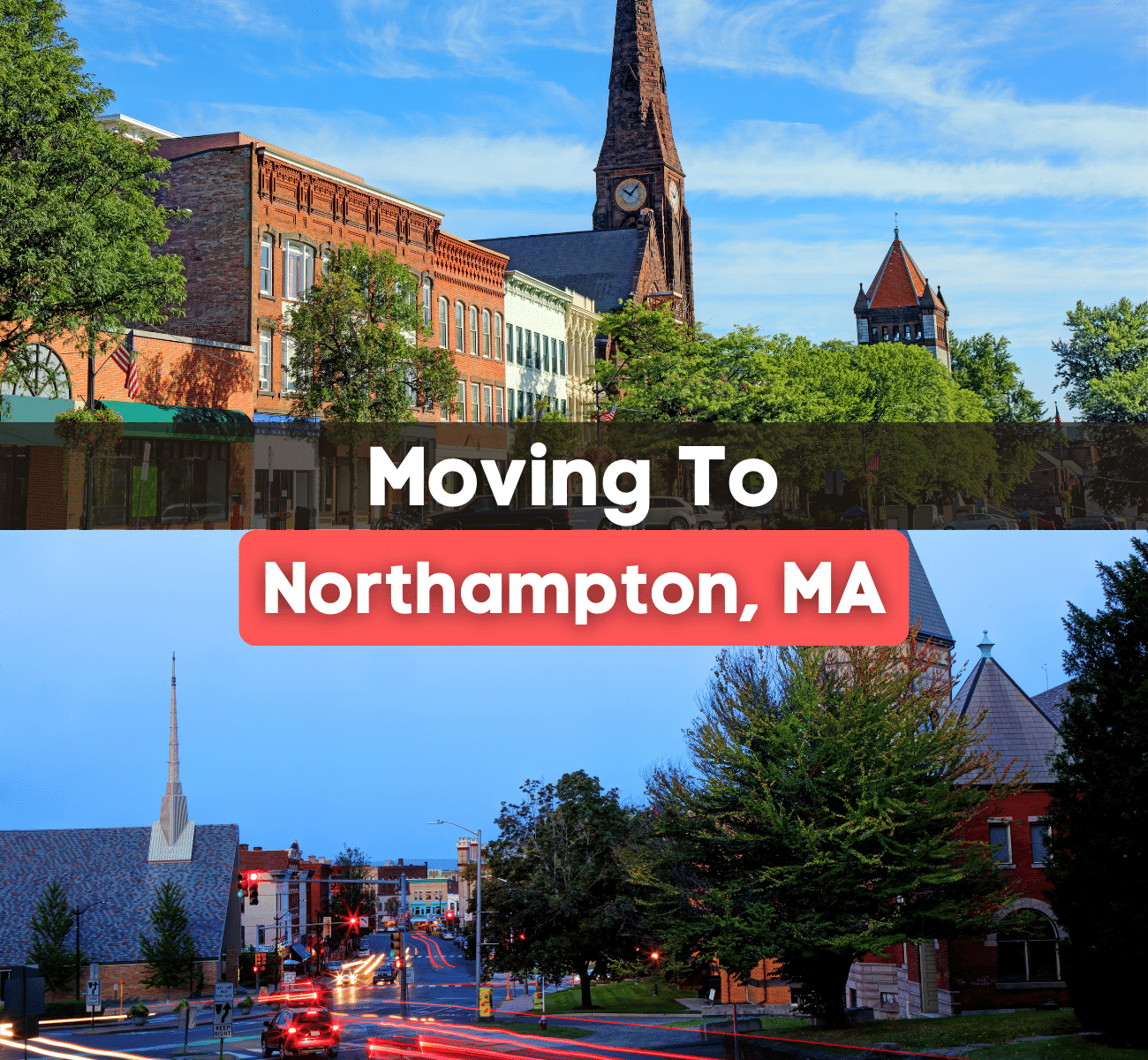 Affordable Cost of Living
Contrary to popular belief, Northampton is quite affordable when comparing the city's cost of living to other popular urban areas in Massachusetts.
With a cost of living that is considered to be just under 15% higher than the national average, Northampton may be more expensive than other cities in the country. However, it is still a cheaper option in the New England region.
Known to have a cost of living that is 8% lower than the Massachusetts average, living in Northampton is more affordable than living in Boston or Cambridge.
Ranked as the 1,539th most expensive place in the Bay State, living in Northampton is the perfect place to live if you are on a budget. Though Northampton is often considered an affluent area by non-residents, the city only has a per capita income of $37,930 and a lower middle income than the rest of the state.
Plus, with a poverty rate of 15%, one out of every six residents lives at or below the poverty line.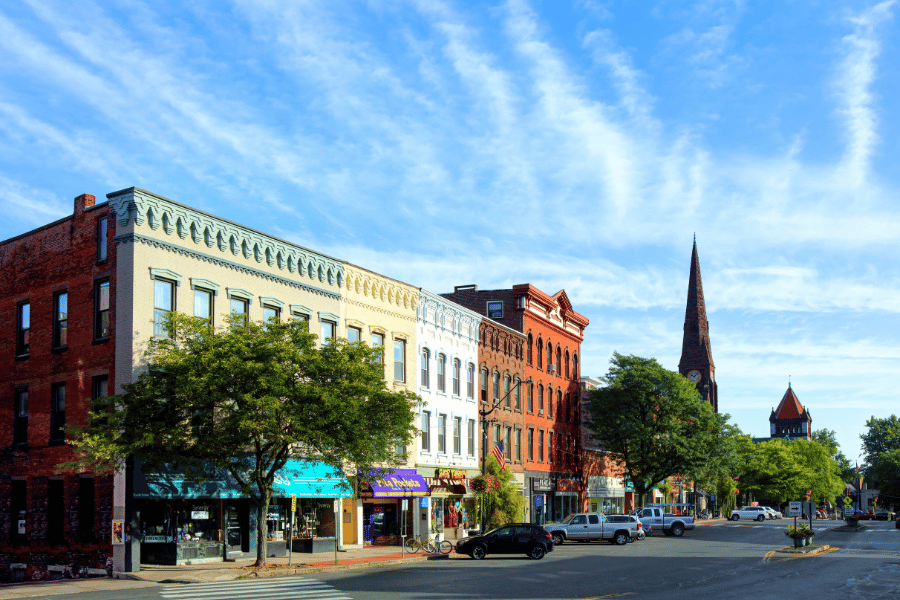 Competitive Real Estate Market
For those interested in buying a home in Northampton, the city is currently in a seller's market, which means that more people are looking to buy a home than homes available. Due to this increased demand for housing, finding a home in Northampton is often very competitive.
Luckily, since real estate in Northampton is generally more affordable than in other cities in Massachusetts, most homes sell for a median listing home price of $266 per square foot. Homes are sold for approximately the same asking price within a total of up to 69 days on the market.
Known for its traditional Colonial and Victorian architectural styles, Northampton mixes historical New England homes with modern buildings, giving potential buyers a nice variety of properties to choose from. Made up of primarily single-family homes and apartment complexes, Northampton will appeal to many lifestyles.
Amazing Education
One of the best things about moving to Northampton is the accessibility to some of the best educational opportunities in the country. The Northampton Public School District, in particular, is highly rated and is regarded as one of the top educational services in Massachusetts from early childhood to twelfth grade.
Teaching close to 3,000 students, the Northampton Public School District has a student-to-teacher ratio of eleven to one. With students scoring 49% in math and 53% in reading according to state test scores, students in Northampton are encouraged to apply skills used in the classroom to real-world situations.
Some of the top public schools in Northampton include R.K. Finn Ryan Road School, John F. Kennedy Middle School, and Northampton High School.
For those moving with school-aged children, it might be a good idea to research which neighborhoods feed into the schools you want your children to attend before moving and buying a home.
If you are interested in pursuing higher education opportunities, there is no shortage of those in Northampton. Home to a total of three colleges and universities, including Smith College, which is an elite liberal arts college for women, residents will be provided with a variety of opportunities to succeed.
Plus, Northampton is within driving distance of other top-rated universities and colleges in the state for residents who do not mind a commute.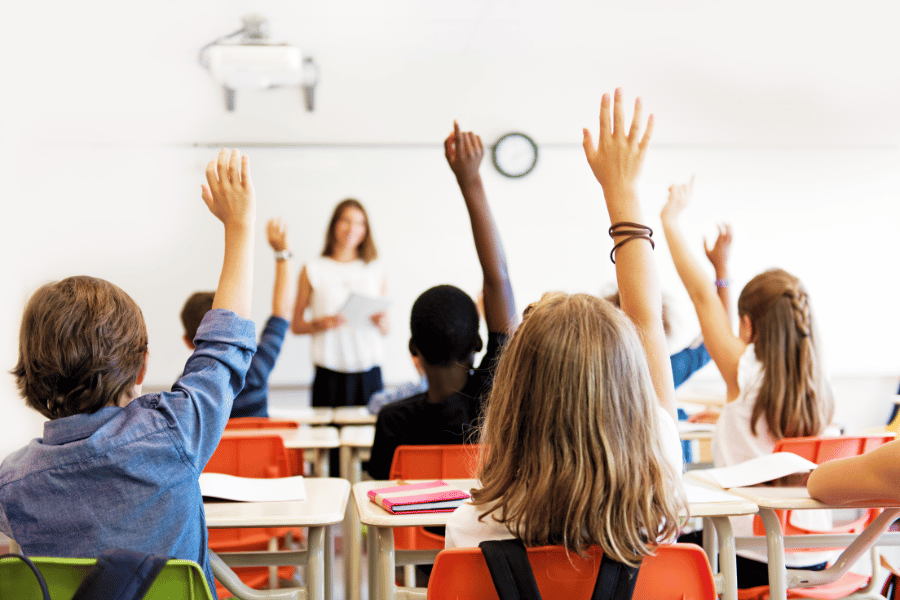 Many Job Opportunities
If you are moving to Northampton and searching for a job, you are in luck. With industries in healthcare, retail trade, and educational services dominating the city's diverse economy, residents will have access to some of the top employers in the state.
With a current unemployment rate of 4.5%, just above the national unemployment rate of 4%, Northampton is gradually recovering from the global Covid-19 Pandemic, much like the rest of the country.
Some of the best companies to work for in Northampton are Cooley Dickinson Hospital, CleanSlate Centers, Clinical and Support Options, Smith College, and MachineMetrics.
Fantastic Dining Options
Home to several delicious restaurants, homey cafes, and lively bars, dining in Northampton blends global foods with the taste of classic New England cuisine. Whether you are looking for a nice brunch spot or a fine dining experience, there is something new for everyone to try.
Check out these favorite local restaurants in Northampton, MA:
Jake's: Famous for brunch and lunch; the food and service are always excellent.
Osaka: This traditional Japanese restaurant serves sushi and hibachi.
Homestead: This rustic New England Italian restaurant is the go-to place for homemade pasta.
Wiggins Tavern Restaurant: This 18th-century historical tavern serves American cuisine for a reasonable price.
HighBrow Wood-Fired Kitchen and Bar: Dine on wood-fired pizza and other classic Italian dishes in a warm atmosphere. Make sure to order the sangria with your meal.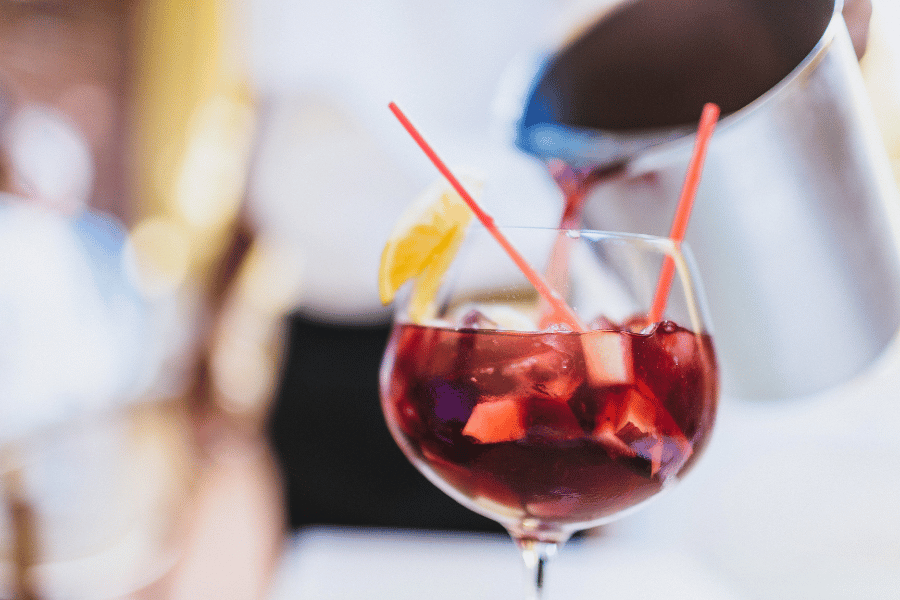 Lower Crime Rate
With a crime rate that is 16% lower than the national average, Northampton is a relatively safe place to live.
Violent crimes in Northampton are 17% lower than the national average, which means that your chance of being a victim of violent crime is one in 321, and your likelihood of being a victim of property crime is one in 63.
With crime affecting 38.59 people per every 1,000 residents in a given year, the crime rate in Northampton is lower than other large cities in Massachusetts but is still prominent in the area.
Most residents consider the northeast part of the city the safest, which is essential to keep in mind before moving. If you are moving alone, please don't forget to refer to the Living Alone: Home Safety Checklist for safety tips and tricks.
Cold Winter Weather
Experiencing a humid continental climate, residents of Northampton can expect warm and wet summers with freezing and snowy winters. With temperatures varying from 17 degrees Fahrenheit to 83 degrees Fahrenheit throughout the year, the warm season generally lasts for 3.6 months, while the cold season lasts for about 3.3 months.
May through September is considered the most pleasant, while January and February are the least comfortable due to cold temperatures.
Receiving an average of 41 inches of snow per year and 47 inches of rain, residents should be prepared for any unexpected change in weather.
Great Public Parks
Part of the reason Northampton is so family-friendly is due to the numerous public parks scattered throughout the city. Featuring walking trails, playgrounds, and places to bring your dog, spending time outdoors in the beautiful Northampton scenery is favored when the weather is nice.
Check out these local favorite public parks in Northampton, MA:
Childs Park: Featuring natural ponds and flower gardens, this is a great place to bring your dog for a walk.
Lampron Park: An excellent spot for the whole family, this quaint park near Downtown Northampton features a playground and open green spaces.
Pulaski Park: Located on Main Street between City Hall and the Academy of Music Theatre, this small park features many green spaces and lovely picnic spots.
Connecticut River Greenway Riverfront Park - City of Northampton: This small park features beautiful views of the Connecticut River. This is a great place to hang out by the water.
Agnes Fox Playground: Featuring a playground, basketball court, and play area for your furry friends. This neighborhood park is always clean and quiet.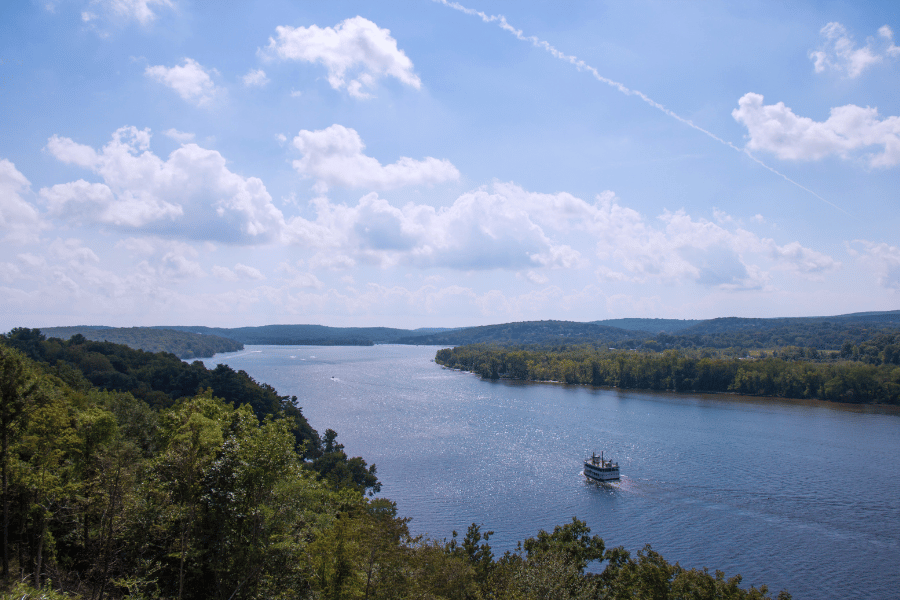 Events and Festivals
Whether you are new in town or just looking for something cool to do on the weekends, Northampton always hosts events and festivals year-round that bring the whole community together. Finding something to do for the entire family, from art festivals to music events, is easy living in Northampton.
Check out these local events and festivals in Northampton, MA:
Four Sundays in February: This community winter arts festival began in 1993 and has happened every year since then.
Cinema Northampton: During summer, Northampton presents free outdoor movie screenings. This is a great way to bring the family together and spend time outdoors in the warm weather.
Pulaski Day Parade: Celebrating Polish heritage, this parade commemorates General Casimir Pulaski, who was named "the father of the American cavalry."
First Night Northampton: This large New Years' Eve party is held in the heart of Downtown Northampton every year. This is one of the most popular events in the city.
Memorial Day Parade Northampton: Held every Memorial Day, this parade started in 1868, just after the Civil War.
There are Tons of Things To Do
Whether you love to spend your free time exploring a museum or wine tasting at a local winery, there is always a new adventure awaiting you when living in Northampton.
Check out these local favorite things to do in Northampton, MA:
Smith College Museum of Art: Featuring American and European art from the 19th and 20th centuries.
The Botanic Garden of Smith College: Located on the Smith College campus, this botanical garden features an extensive collection of plants.
Mount Holyoke: This scenic mountain in the Connecticut River Valley features miles of hiking trails and gorgeous views.
Black Birch Vineyard: This beautiful winery offers tours and tastings. Make sure to buy some wine to take home afterward.
Pros and Cons of Moving to Northampton, MA
Pros
Affordable cost of living
Amazing Education
There are many things to do
Tons of events and festivals
Great public parks
Lower crime rate
Many job opportunities
Fantastic dining options
Cons
Competitive real estate market
Cold winter weather
Moving to Northampton, MA - The Bottom Line
An excellent place to live, Northampton has many things to offer its residents. From fantastic dining options to educational opportunities, the urban area of Northampton is one of the best places to live in Massachusetts for a reason.
With walkable streets and access to public transportation, more and more people are deciding to call Northampton home.
If you have decided to move to Northampton, reach out to one of our knowledgeable and experienced Realty Specialists to guide you through the home-buying process. With the help of our team, find the home of your dreams in Northampton, MA, in no time.
Contact us today!

Find your new home
Search real estate and homes for sale