10 Things to Know BEFORE Moving to Cambridge, MA : Life in Cambridge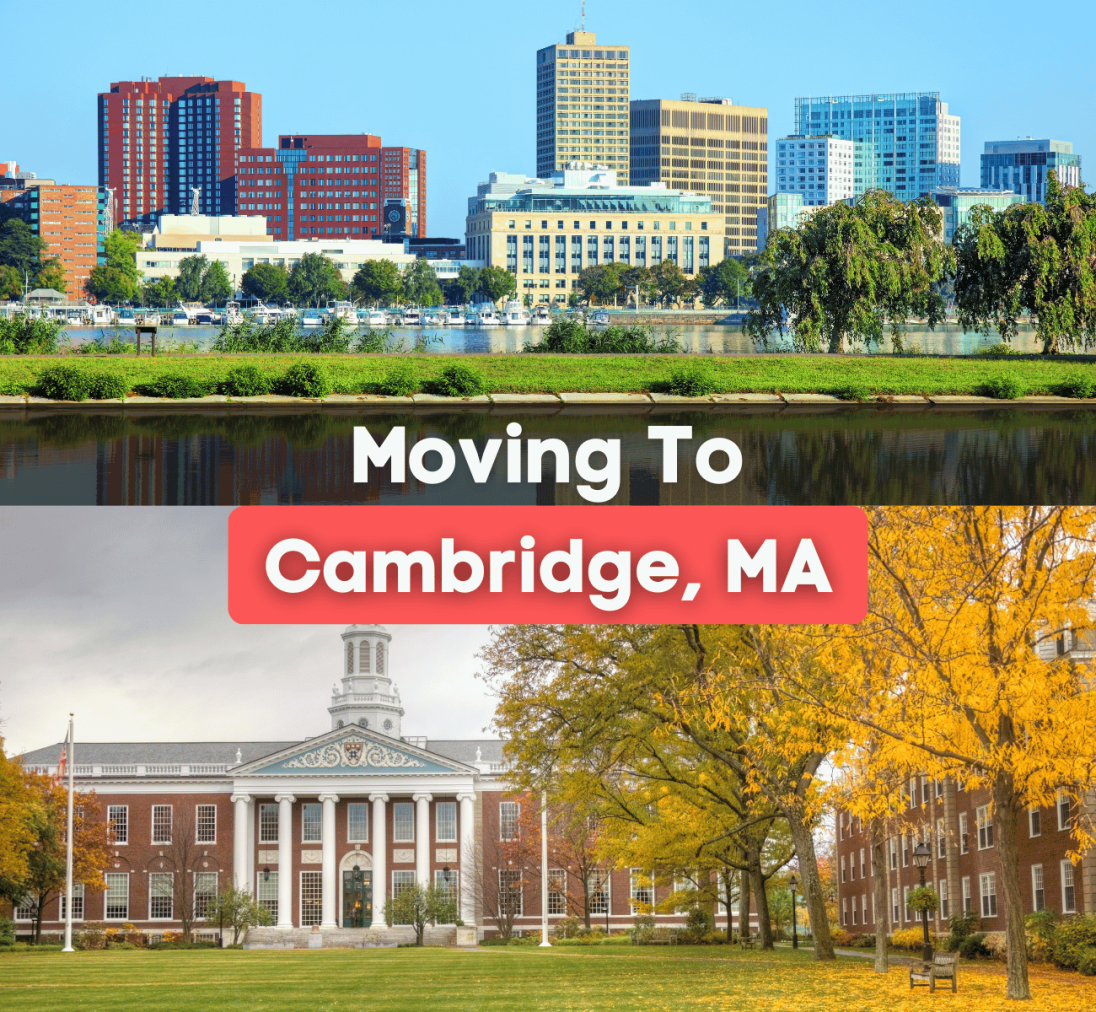 Living in Cambridge
Are you moving to Cambridge, MA? Make sure you know these ten things about life in Cambridge!
Cambridge, MA, is located across the Charles River from Boston. Located in Middlesex County as part of the greater Boston area, Cambridge is an excellent place to live, with a population of over 116,600 people. Best known as the home of two top-tier universities, Harvard University and the Massachusetts Institute of Technology, Cambridge has made a name for itself as a leader in academic excellence.
Providing its residents with an urban way of life, Cambridge is a lovely city sought after by families and college students for its excellent public schools, cultural diversity, exciting nightlife, open green spaces, and highly-rated restaurants. Plus, only about a 20-minute drive to Boston and only a few miles from the coastline, Cambridge is genuinely in a prime location in Massachusetts. Though Cambridge is considered a relatively small city, it is consistently ranked as one of the best places to live in Massachusetts.
If you think that Cambridge may be just the place for you, you have come to the right place. Not only is Cambridge a great place to live for people moving to Massachusetts, but the city is the perfect option for residents who want to be close to Boston without the added stress of living in a major city. While moving may be exciting, learning all you can about Cambridge is essential to make an informed moving decision. Luckily, with the help of this moving guide, learn about the pros and cons of Cambridge and any tips and tricks of the city.
You can read more about the ten Things to Know BEFORE Moving to Cambridge, MA!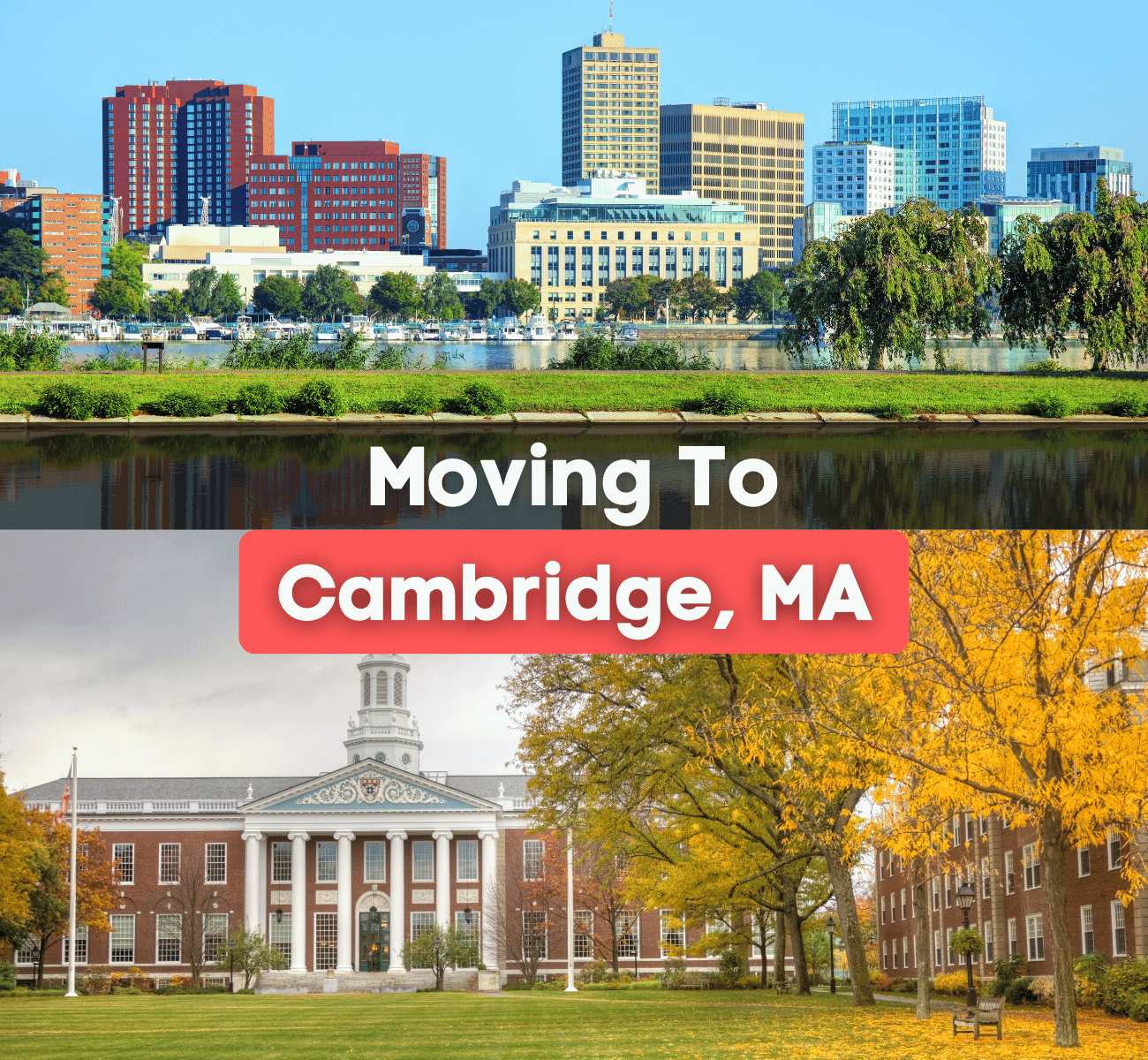 Here are ten things to know about living in Cambridge! 
High Cost of Living 
The cost of living in Cambridge is 75% higher than the national average and 32% higher than the state average. With current prices up more than 3.2% of what they were a year ago, Cambridge is a growing area that sees most of its significant cost increases in transportation, housing, and food expenses. This means that to live comfortably in Cambridge, an individual needs to earn at least three times more than the cost of rent each month before taxes which equates to around $102,780 annually and over $8,000 monthly. Considered to be slightly more expensive than living in Boston, residents should be prepared to spend more money in Cambridge for the same standard of living.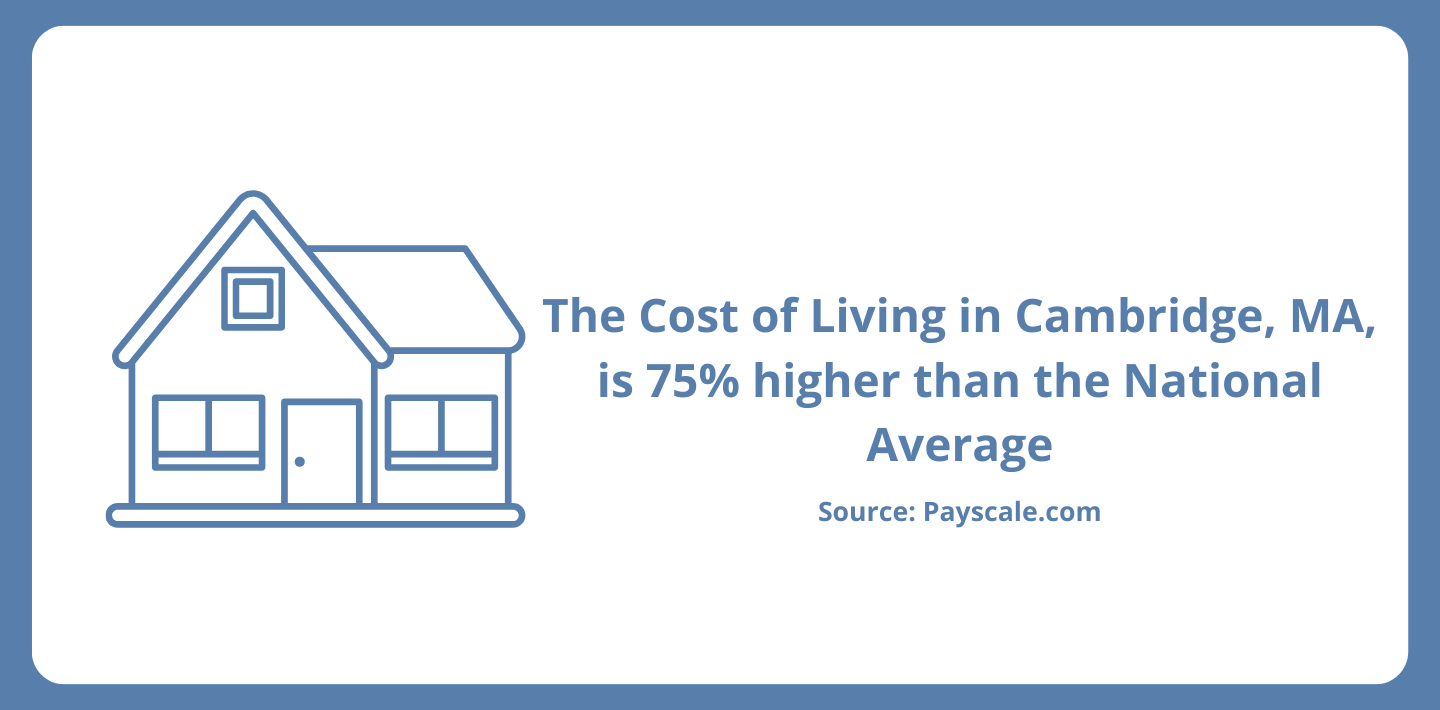 Competitive Housing Market 
One of the reasons the cost of living in Cambridge is so expensive is the costly housing market. While real estate prices may have dropped slightly in recent months compared to last year and continue to see slow price increases, the market is highly competitive due to low inventory. Known to have a seller's market, which means that demand for housing exceeds supply, those searching for a home should prepare to pay top dollar for prime real estate.
Since Cambridge's median home listing price is above one million dollars, it is no surprise that many residents decide to rent. On the plus side, even though housing prices may be high, Cambridge is considered one of the best real estate markets in Massachusetts due to its beautiful historic Victorian-style homes and prime location.
Unpredictable Weather
Known for having a humid continental climate, the weather in Cambridge is hot and humid in the summer and cold and snowy in the winter with large amounts of precipitation. Since the New England region, in general, is notorious for its frequently changing seasons, Cambridge can have a lot of unpredictable weather that may not always be looked at in a positive light. With temperatures in the summer reaching an average of 82 degrees Fahrenheit in the hottest month of July and temperatures in the winter dipping as low as 19 degrees Fahrenheit in the coldest month of January, the temperatures vary.
While June, August, and September are considered the most pleasant months, once winter hits, there are more than 115 days annually when nighttime temperatures fall below freezing. Since the cold season lasts for 3.4 months, from December to March, residents of Cambridge can expect unforgivable temperatures and up to 50 inches of snow per year. If you are moving to Cambridge from a warmer climate, invest in a warm coat, snow boots, and a snow shovel.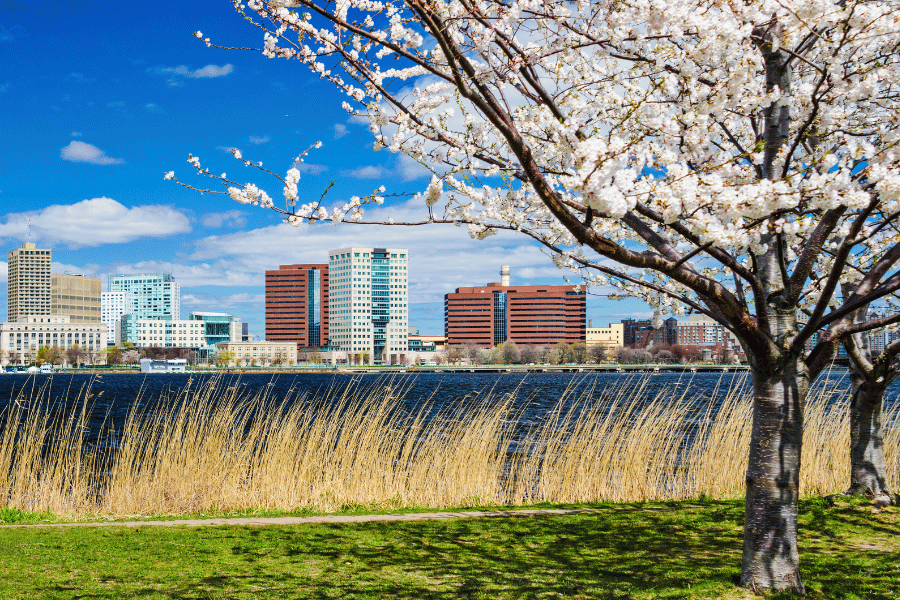 Strong Economy
With an economy driven by two top-tier schools, it is safe to say that Cambridge has a thriving job market and a highly skilled workforce. Plus, with easy access to the capital of Massachusetts, the local economy in Cambridge has many successful businesses and industries that make it one of the most sought-after cities in the New England region. With a current unemployment rate of 3.5%, which is lower than the national unemployment rate average of 3.9%, Cambridge is recovering well from the onslaught of the Covid-19 Pandemic after months of business closures and shutdowns.
The top economic industries in Cambridge that play a significant role in the community include education, manufacturing, engineering, finance, healthcare, and law. As a leader in enterprise and innovation, Cambridge has attracted world-class companies to the area, employing many residents, including Google, Amazon, Biogen, IBM, and Oracle. Harvard University and the Massachusetts Institute of Technology use a large number of residents as well.
Excellent Education
Providing many educational options, The Cambridge Public School System is one of the best school systems in the country. Ranking number 29 out of 218 other school districts in Massachusetts, school-aged children in Cambridge are some of the most well-educated in the nation. With a graduation rate of 90% and an average SAT score of 1,200, it is easy to see that Cambridge truly values a high-quality education through top educators and a positive learning environment. Some of the best schools in Cambridge include Benjamin Banneker Charter Public School, John M. Tobin Montessori School, Amigos School, and Prospect Hill Academy Charter School. If you have a specific school you would like your child to attend, choose a neighborhood that feeds into the school of your choice before buying a home.
For those searching for higher education opportunities, there is no shortage of those either. While Harvard University and the Massachusetts Institute of Technology seem to get the most credit, at least eight other institutions offer various programs and degrees. Lesley University, Cambridge College, and the Longy School of Music of Bard College are other top colleges and universities in the city.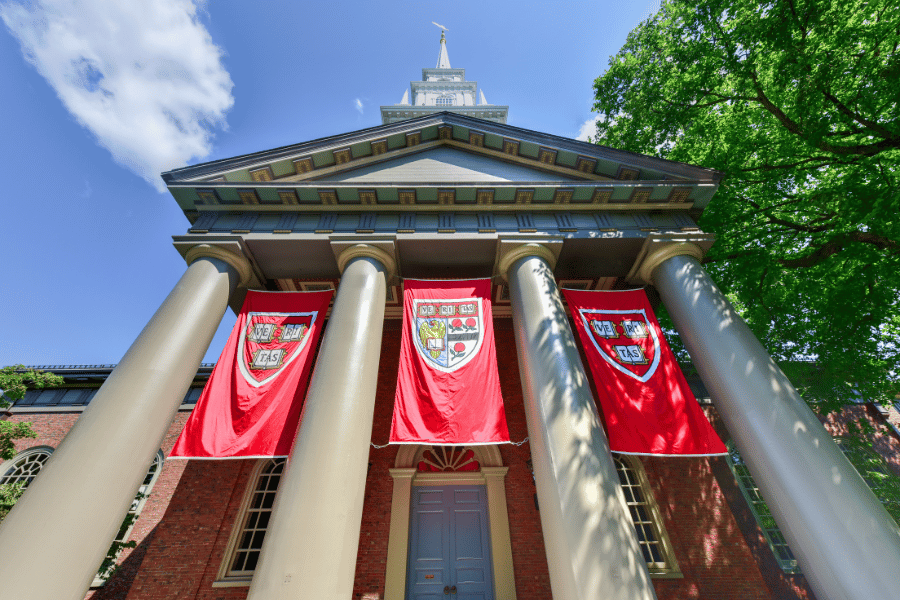 Low Crime Rate 
Cambridge is known to be a safe place to live, which is why it is such a hot spot for raising a family. Ranking in the 35th percentile for safety, the crime rate in Cambridge is 33.67 per every 1,000 residents. With 65% of other cities considered to be safer and 35% of other cities considered to be more dangerous, Cambridge is an excellent place to live. Plus, with a crime rate 10% lower than the national average and a violent crime rate 27% lower than the national average, Cambridge is doing better than the neighboring city of Boston.
Locals generally consider the northwest part of the city the safest, but there are plenty of friendly and safe places to live all over town. Even though the crime rate may be low, it is still important to always pay attention to your surroundings and not travel alone at night. If you are moving independently, check out the Living Alone: Home Safety Checklist for tips on staying safe.
Choose Public Transportation
Often referred to as a 'Bikers Paradise,' Cambridge is extremely easy to get around, so most residents choose to either bike, walk, or utilize public transportation. With a bike score of 96 and a walk score of 87, there is no need to bring your car when moving to Cambridge. Plus, known for heavy traffic, long commute times, and tricky public parking around the greater Boston area, public transportation tends to be the smartest choice. Luckily with easy access to the Massachusetts Bay Transportation Authority, also called the "T," residents can travel to and from work within minutes.
Great Food
From budget-friendly cafes to award-winning restaurants, Cambridge has many dining options that appeal to even the pickiest eaters. With a famous food scene influenced by international flavors and coastal cuisine, Cambridge is best known for its freshly caught seafood, including New England Clam Chowder, fish n chips, and steamed clams. Located close to Boston, locals can enjoy Bostom Creme Pie, the notorious Fenway Frank, and delicious baked beans.
Check out these favorite local restaurants in Cambridge, MA:
Pammy's: Dine on homemade pasta and other Italian classics in a cozy space.
Oleana: Serving eastern Mediterranean dishes and unique desserts.
Alden and Harlow: Considered to be one of the best restaurants in Boston, this local hot spot is located near Harvard and is best known for its brunch and dinner options.
Harvest: Serving New England's favorite dishes using seasonal and local ingredients for over 45 years.
Little Donkey: Located on Massachusetts Avenue, this lively spot serves small plates, craft beer, and cocktails. The menu is creative and influenced from around the world.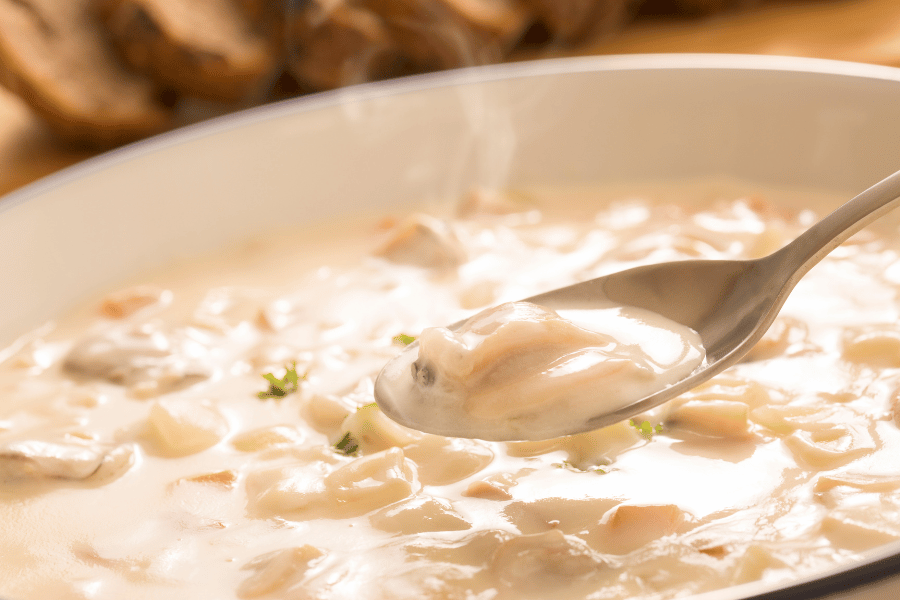 Spend Time Outdoors
Surrounded by lush green spaces and many popular public parks, the residents of Cambridge love to spend time outdoors and explore the area's natural beauty. With over 80 parks and open spaces available throughout the city, you always have excellent places to spend time with your kids, walk the dog, or ride your bike.
Check out these favorite local parks in Cambridge, MA:
Danehy Park: This 50-acre park features athletic fields, a green space, walking paths, and a dog park.
Riverbend Park: An excellent spot for walking, biking, picnicking, and hanging out by the river.
John F. Kennedy Memorial Park: Featuring walking trails, a lawn area, benches, and a fountain inscribed with JFK's famous quotations.
Flagstaff Park: Featuring an American Revolution memorial site, this park is a great place to walk, bike, or picnic on the lawn.
Longfellow Park: This historic and peaceful park is located near the river, and the house on the property is where George Washington once stayed.
Exciting Entertainment
In case you were wondering what people do for fun in Cambridge, there is plenty of attractions and activities to discover. Whether you are planning your next date idea or are on the hunt for your next family-friendly adventure, there are many things to do in Cambridge day and night. While the city may be centered around Harvard University and its multiple historical destinations, there are other ways to spend a day in Cambridge that will create memories for a lifetime.
Check out these local favorite things to do in Cambridge, MA:
The Harvard Museum of Natural History: Learn about minerals, zoology, and dinosaurs through exhibits and special programs.
Cambridge Common: This National Historic Landmark is surrounded by American Revolution history.
Harvard Art Museums: There are over 43,000 square feet of exhibition space composed of three separate art museums.
Charles River Boat Company: This sightseeing cruise offers Boston Harbour and Charles River tours.
American Repertory Theater: Founded in 1980, this professional theatre presents new American dramas and musicals and has received four Tony awards.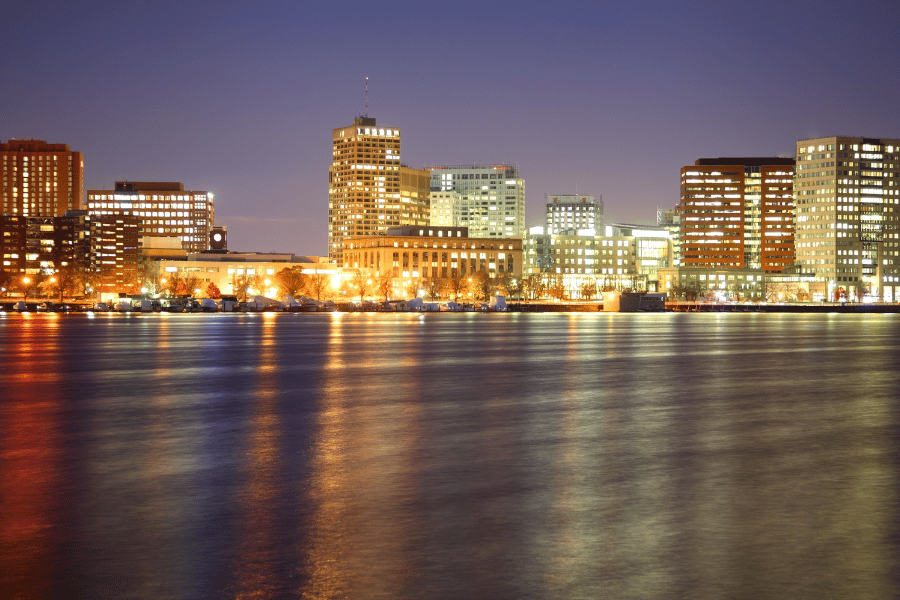 Pros and Cons of Moving to Cambridge, MA
Pros
Located close to Boston
Low crime rate
Thriving economy
Strong job market
Great public schools
Excellent higher education institutions
Reliable public transportation
Lively food scene
Variety of entertainment options
Cons
High cost of living
Competitive housing market
Unpredictable weather
Traffic congestion
Moving to Cambridge, MA - The Bottom Line
Whether you are moving to Cambridge for school or a new job, it is safe to say that Cambridge is an excellent place to live. Though the area may be more expensive, living in this safe and charming community is worth it.
Once you decide to move to Cambridge, reach out to our friendly and knowledgeable Realty Specialists to guide you through your home search. With the help of our team, find the property type and neighborhood of your dreams. Contact us today!
Make sure to check out our other local area guides, including moving to Boston, moving to Northampton, moving to Worcester, moving to Lexington, and moving to Newton! 

Find your new home
Search real estate and homes for sale