10 Things to Know BEFORE Moving to Salem, MA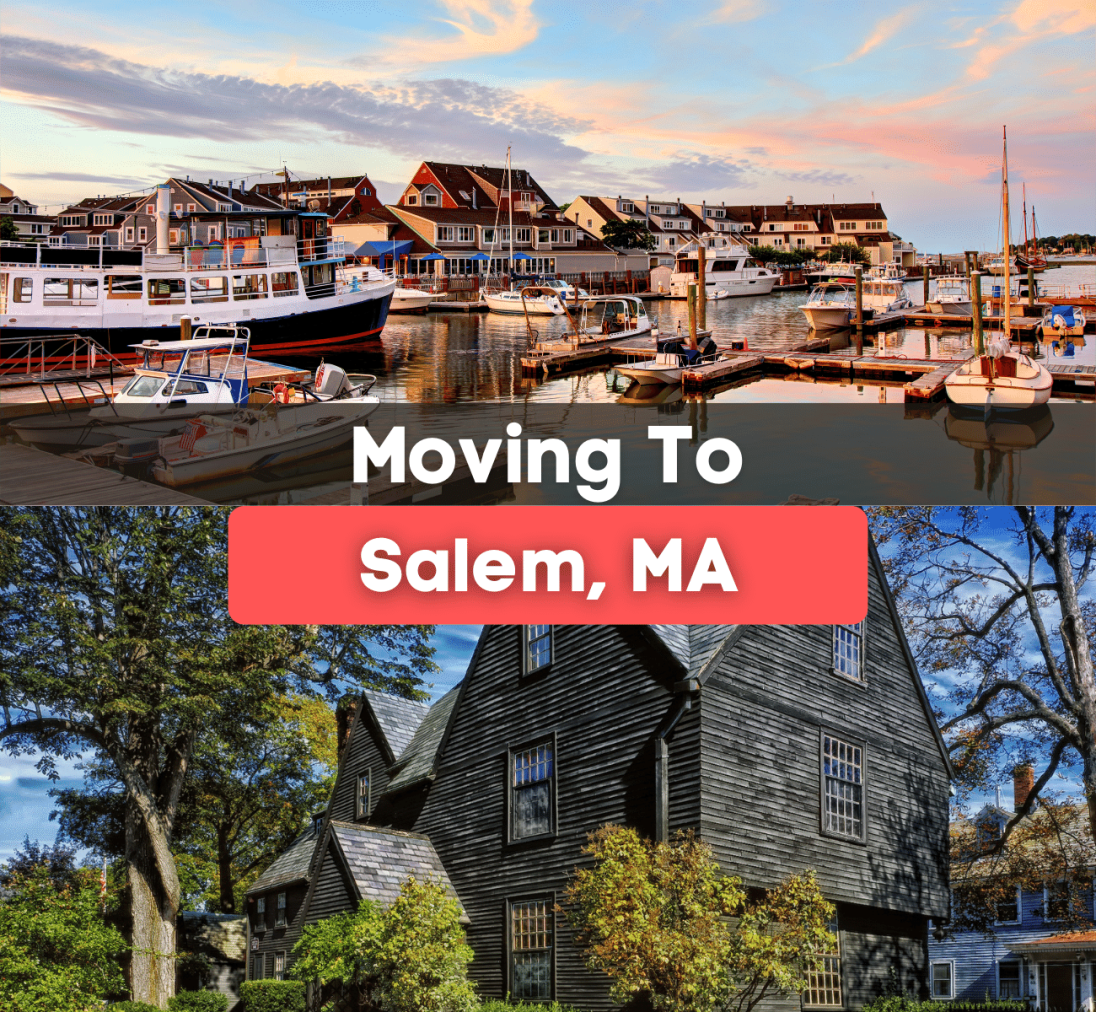 Living in Salem
Are you moving to Salem, MA? Make sure you know these ten things about life in Salem!
The historic coastal city of Salem is located along the North coast of Massachusetts and is about 16 miles North of the state's capital Boston. Initially settled in 1626 by European colonists, Salem became one of the most important seaports in American history and is now a popular residential area and tourist attraction. Best known for its famous museums, colonial architecture, world-class restaurants, and celebrated arts scene, Salem is a beautiful city with many activities and attractions to keep its residents occupied.
Considered to be one of the best places to live in Massachusetts, Salem is a good place for young couples and families. Not only is Salem more affordable than living in Boston and Cambridge, but its small-town charm makes it one of the most sought-after places to live in the New England region. Featuring narrow cobblestone streets and Federal-style buildings, Salem is a unique place to live that is worth moving to and visiting. Plus, known for its walkability, most residents do not need a car to live in Salem since public transportation is so reliable.
If you are moving to Massachusetts and are thinking about making Salem your new home, then you should know what you should know before moving and why you should move to Salem in the first place. Luckily, with the help of this moving guide, our team has put together a list of all of the things you should know about Salem and provided you with the city's pros and cons. While moving, in general, can be stressful, learning all that you can about your new city beforehand is an essential step in the moving process.
That said, read on to learn about the 10 Things to Know BEFORE Moving to Salem, MA!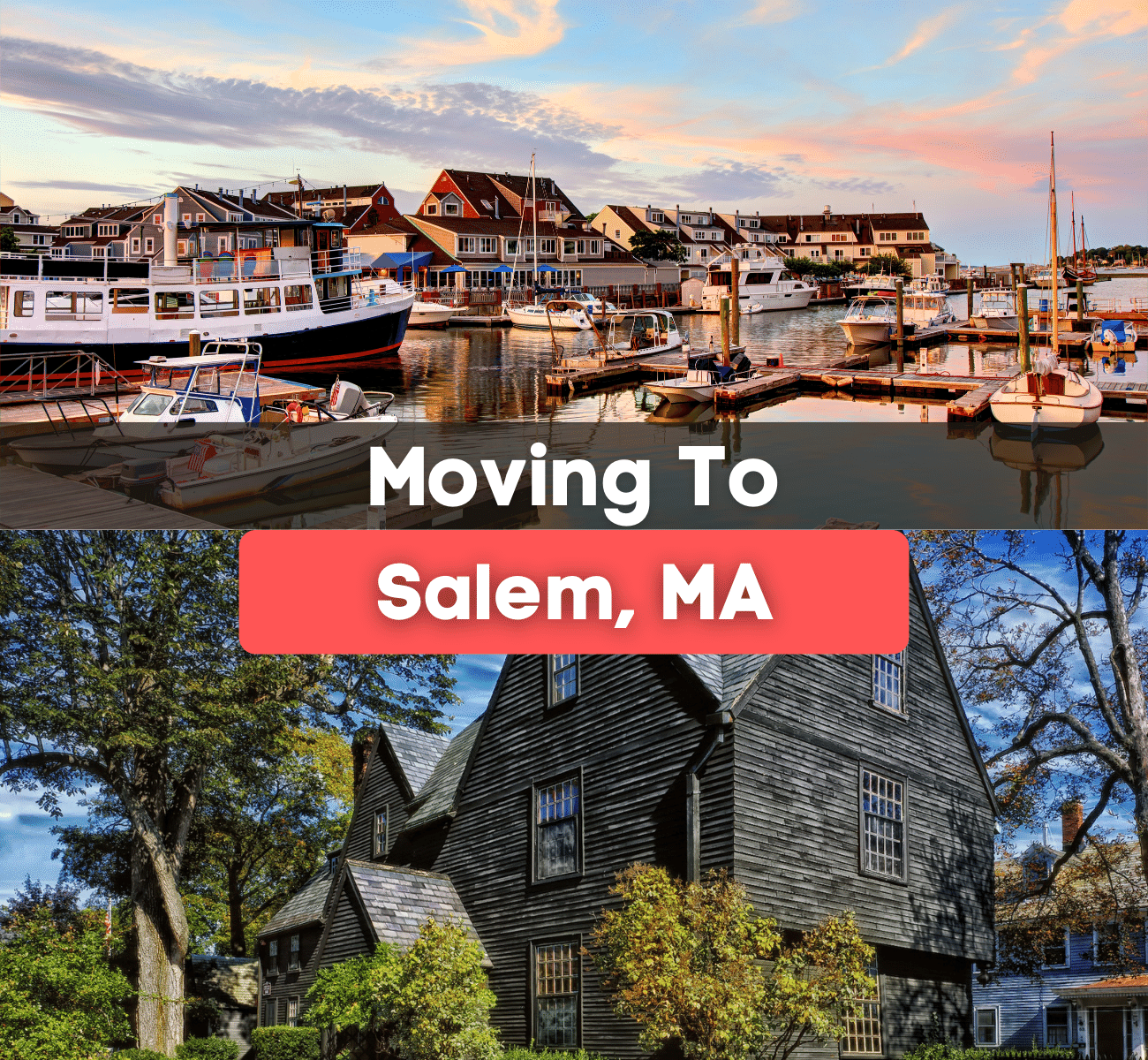 Witchy History
Known for perhaps one of the darkest events in American history, Salem was the location of the Salem Witch Trials, which occurred between June 1692 to May 1693. The Salem Witch Trials were a series of investigations and prosecutions of people accused of practicing witchcraft in colonial Massachusetts. After a few young girls came forward claiming to be possessed by the devil, several women in town were accused of witchcraft which caused mass hysteria and tension throughout Salem.
Over many months, more than 200 men, women, and children were accused of practicing witchcraft, and 19 were sadly publicly executed by hanging. Later after the trials, the Massachusetts General Court stepped forward to invalidate the guilty verdicts. Now a part of everyday life in Salem, residents can visit the many museums and historic sites commemorating the Salem Witch Trials.
Check out these favorite local museums in Salem, MA:
Salem Witch Museum: Considered to be one of the most visited museums in Salem. Learn about the history of the Salem Witch Trials and their victims through exhibits, artifacts, and documents. Plan at least an hour for your visit to this museum.
The Witch House at Salem: Visit the home of Judge Jonathan Corwin, one of the judges during the Salem Witch Trials.
Salem Witch Village: This historic district features daily tours to learn about the myths and legends of witches.
Witch Dungeon Museum: Experience a live reenactment of the Salem Witch Trial events and tour the dungeon where the accused witches were awaiting trial.
Witch History Museum: Take a 30-minute tour at this museum to learn about the untold stories of the Salem Witch Trials.
Salem Witch Memorial: Visit the burial place of the Witch Trials victims and reflect on this moment in history.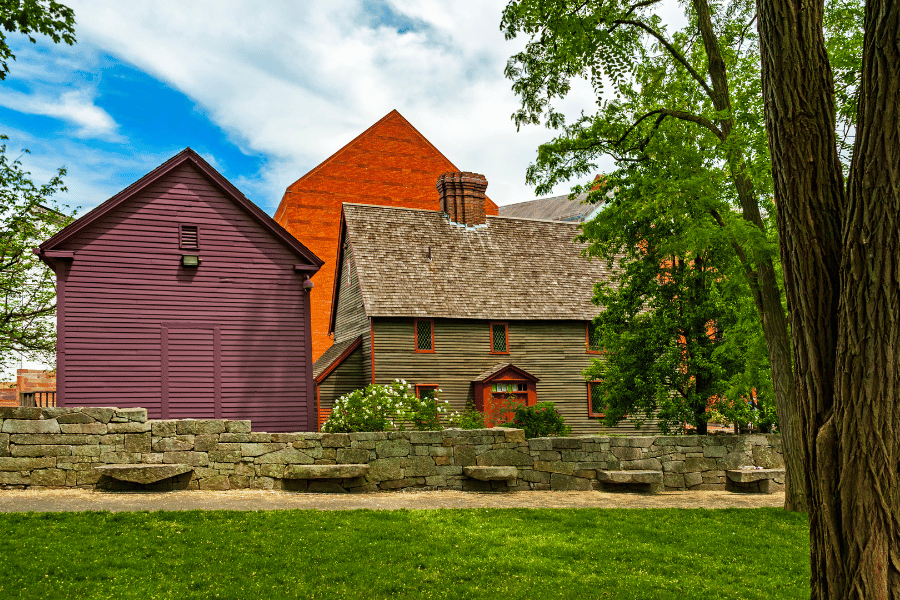 Reasonable Cost of Living
With the cost of living about 31% higher than the national average, the cost of living in Salem is on par with the Massachusetts average. Though the prices in Salem may be up by 2.5% compared to last year, Salem is still a relatively affordable place to live that is similar to the rest of the country in terms of average pricing. While Salem may not necessarily be considered a prosperous town, the cost of living is reasonable for its location in the northeast United States.
Luckily, the cost of living in Salem is 33.3% lower than living in Boston, 22% cheaper than living in San Diego, and 32.3% more affordable than living in New York City. To live comfortably in Salem, it is recommended that a household make a median annual income of at least $86,285. The current minimum wage in Salem is $14.25 an hour. Unfortunately, Salem also happens to have a poverty rate of 15.3%. Approximately one out of every 6.5 residents live at or below the poverty line.
Expensive Housing Market
Even though the cost of living in Salem may be reasonable and relatively affordable, the most costly expense in the city is housing. With a housing market that is known to be highly competitive, home prices have increased by more than 30% over the last ten years. Just within the past year, housing prices rose by 5.7%.
Currently, in a seller's market, more people are looking to buy a home in Salem than there are homes available which further drives up home costs. As of December 2021, the average sale-to-list price ratio was 100%, meaning that all homes are generally sold for the asking price. Most homes on the market generally sell after 20 days, while some hottest homes sell for about 6% above the asking price in around eight days.
Thriving Economy
Often referred to as the economic hub along the North shore of Massachusetts, Salem is an industrial powerhouse full of many great business, development, and innovation opportunities. Employing over 24,300 people in the city, Salem's diverse economy is driven primarily by healthcare and social assistance, retail, educational services, technical services, finance, and insurance industries.
Witnessing a job market increase of 3% over the past year, Salem is thriving economically. Future job growth in Salem is predicted to increase to 36.3% over the next ten years. Some of the best companies to work for in Salem are North Shore Medical Center, the City of Salem, Salem State University, and the Commonwealth of Massachusetts Offices.
Frequently Changing Weather
Known to have a warm and temperate climate, the weather in Salem is generally warm in the summer and very cold, snowy, and windy in the winter. With average temperatures that vary drastically depending on the season, half of the year in Salem is cool, while the other half is pleasant.
July is Salem's hottest month, with high temperatures reaching 79 degrees Fahrenheit. Meanwhile, January is the city's coldest month, with nighttime temperatures dropping to 18 degrees Fahrenheit. The months of June, July, and August are the most comfortable, while January and February are less favorable. Receiving an average of 198 sunny days throughout the year, and up to 42 inches of snow per year, make sure to pack for all weather conditions before moving.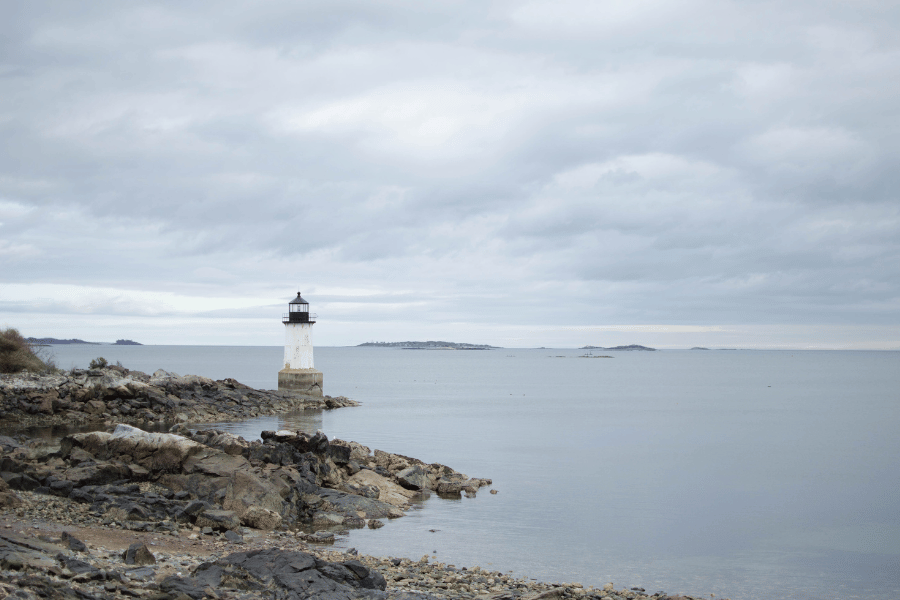 Excellent Education
For those moving with school-aged children, the Salem Public School District is highly-rated and oversees up to 3,620 students in grades K through 12. With a student-teacher ratio of 11 to one, students are provided only the best programs and opportunities to succeed inside and outside the classroom. Since Salem prioritizes a good education, the Salem Public School District offers various challenging yet exciting experiences that guide students toward a path of empowerment and personal growth. Some of the best public schools in Salem include Bates Elementary School, Salem Academy Charter School, and Salem High School. There are also various private schools to choose from in the area.
For those searching for higher-education opportunities, Salem is home to Salem State University, one of the oldest and largest institutions on the North shore. Initially established in 1854, this public university offers a variety of degrees and programs as well as affordable master's degrees. There are also multiple sought-after colleges, community colleges, and universities within a 50-mile radius of Salem for those wanting to travel out of city limits. Many residents choose to attend school in Boston or Cambridge, which are easy to commute to.
Delicious Food
If you are moving to Salem, you must enjoy as much freshly caught New England seafood as possible. Home to daily fish markets, raw bars, and restaurants on the coast that offer the catch of the day specials, Salem has a variety of upscale restaurants and casual cafes that will have you coming back for more. Plus, serving classic Boston dishes and a mixture of international flavors, dining out is always a new experience when living in Salem.
Check out these favorite local restaurants in Salem, MA:
Bambolina: Serving wood-fired pizzas and small plates.
Ledger Restaurant: Known as one of the best bars and restaurants in the city. The cocktails are always delicious.
Opus: This Asian fusion restaurant serves small New American plates and sushi.
Antique Table Restaurant: Dine on homemade Italian favorites, including bolognese sauce and eggplant rollatini.
Turner's Seafood at Lyceum Hall: Located in a historic 19th-century building, this restaurant serves fresh New England-style seafood and oysters in a charming setting.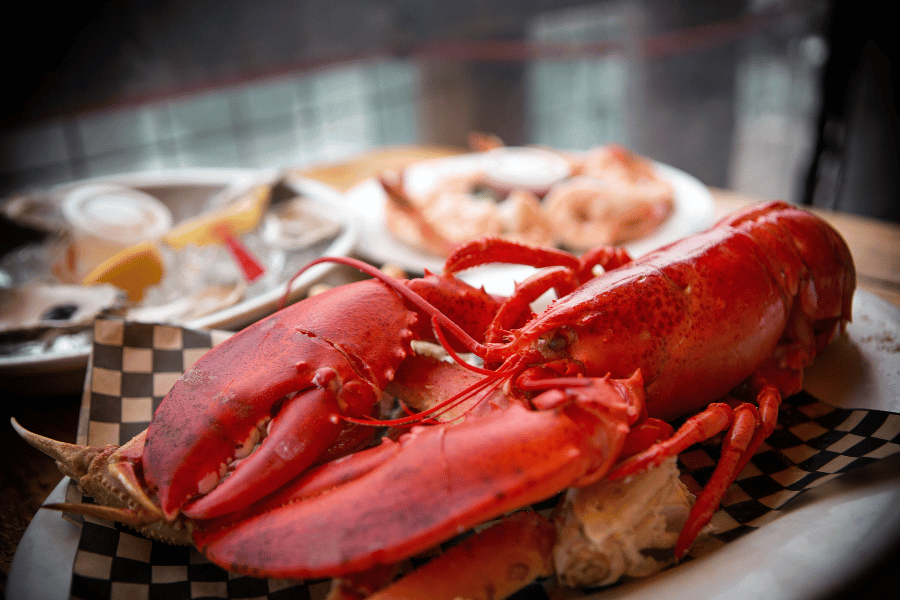 Great Parks
Due to its location along the coast, Salem has various parks and even a few beautiful beaches that locals love to frequent. Featuring playgrounds, open green spaces, walking trails, and some of the best views of the Atlantic Ocean, Salem is not only a historical city but a community that embraces the outdoors.
Check out these favorite local parks in Salem, MA:
Dead Horse Beach: Named after deceased horses buried here in the 1850s, this beach is now a famous public sandy beach in Salem that can be accessed all year round.
Gallows Hill Park: Featuring large open fields and a skatepark.
Forest River Park: Featuring a beach, picnic areas, and a living history museum. This is a great place to bring the family and walk your dogs.
Salem Woods Highland Park: This large woodland area is surrounded by hiking trails and gorgeous scenery.
Mack Park - Salem: This park is always open and clean and a great place to walk the dogs.
Fall Festivals
One of the most significant events in Salem every year is the Halloween Festival called Salem Haunted Happenings which welcomes thousands of people from all over the country. Due to the city's haunted history, this festival in October shines a light on the Salem Witch Trials. It features a big parade in the city center, a costume contest, and many other spooky attractions. This festival is great for the whole family and is a must-do for residents.
Many Things To Do
Though Salem may be full of historical sites and museums, there are still many entertainment options to check out. Whether looking for family-friendly attractions or an intimate couple experience, there is always something cool to do and see when living in Salem.
Check out these local favorite things to do in Salem, MA:
Peabody Essex Museum: This modern museum features exhibits related to maritime history and art.
Ropes Mansion and Garden: This historic home is located at 318 Essex Street and is open to the public all year round.
Derby Wharf Light Station: This small lighthouse was built in 1871 and is only visible for four nautical miles.
Fort Pickering: An excellent place to take a walk along the beach and watch the sunset.
Salem Arts Association: Featuring works from local artists.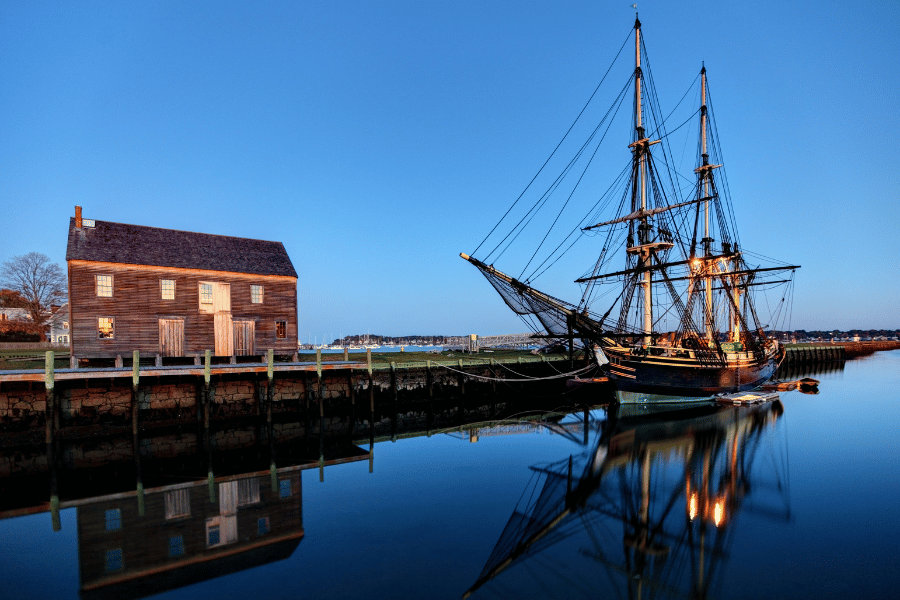 Pros and Cons of Moving to Salem, MA
Pros
Prime destination
Rich history
Reasonable cost of living
Thriving economy
Excellent Education
Great parks
Reliable public transportation
Delicious food
There are many things to do
Cons
Expensive housing market
Cold winters
Bad traffic
Moving to Salem, MA - The Bottom Line
If you are moving to Salem, Massachusetts, you will quickly learn that it is anything but overrated. Considered to be a safe place to call home, Salem is full of many friendly neighborhoods and affordable areas that make it a fantastic place to live. Once you decide that Salem is the perfect place for you and your family, reach out to our knowledgeable and friendly Realty Specialists to help you find the home of your dreams in Salem, Massachusetts. Contact us today!
Make sure to check out our other local area guides, moving to Boston, moving to Cambridge, moving to Newton, moving to Northampton, moving to Worcester, and moving to Lexington! 

Find your new home
Search real estate and homes for sale