Things To Do in Coral Gables, Fl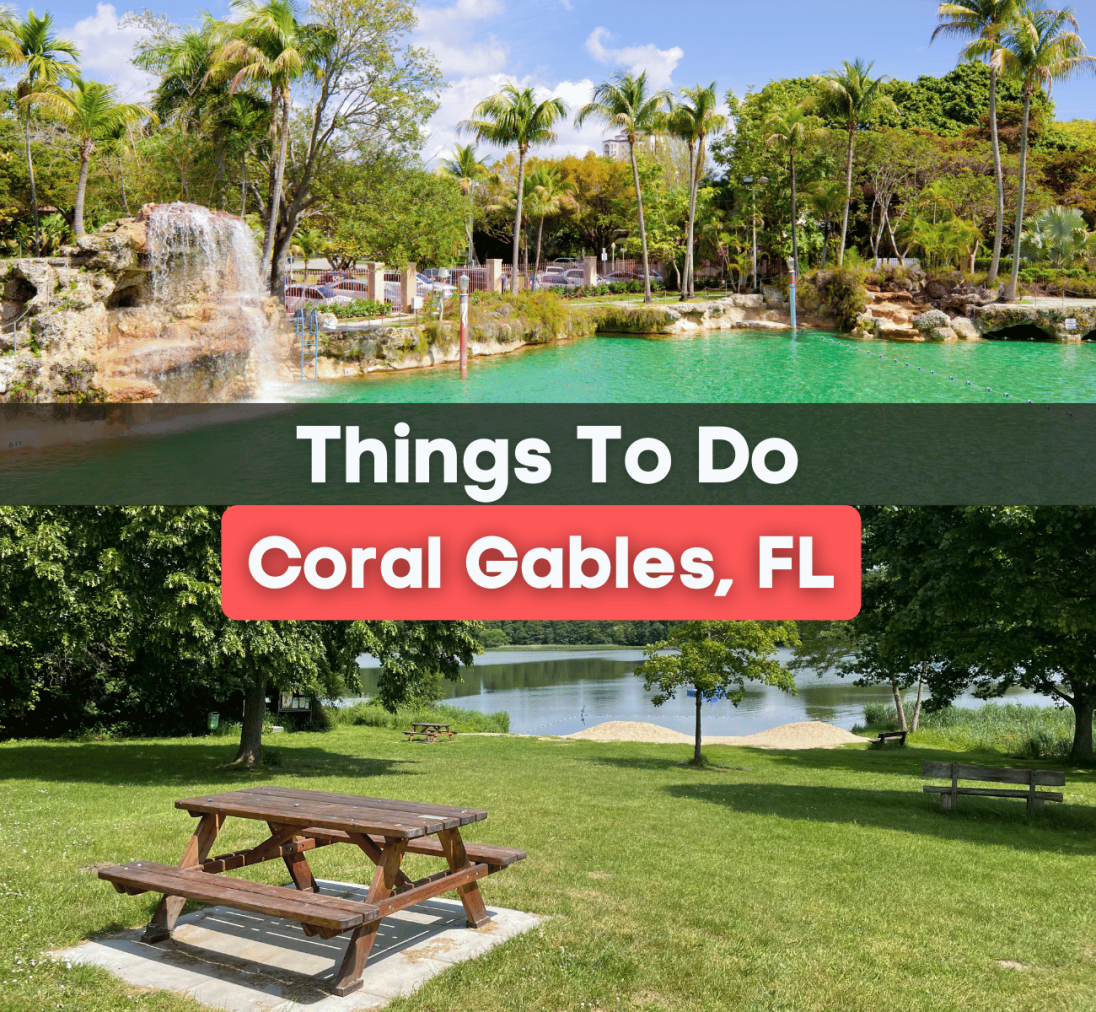 Things To Do in Coral Gables
Are you currently residing in Coral Gables, FL, or visiting and want to know about the different things to do in the city? Here is a guide to help you find a fun activity to enjoy right within Coral Gables city limits!
If you are looking for a unique and eccentric place to live in or visit, Coral Gables will be top of that list! Coral Gables is located just south of the well-known city of Miami. This city is known as "the city of beautiful" because of its well-designed development. As soon as you enter the city limits of Coral Gables, you will be greeted with a Spanish and Italian feel. Not only do they have beautiful architecture and atmosphere, but they also have some of the most incredible places to visit!
Developer George Merrick, in the 1920s, designed this city. It is full of Mediterranean Revival architecture complemented by charming shopping plazas, outdoor parks, and restaurants. Coral Gables is known for its ivy-covered mansions and is also home to world-famous landmarks such as Biltmore Hotel and Venetian Pool. These destinations are something everyone should visit in their lifetime!
Considered to be one of the best places to live in Florida, Coral Gables is a smaller city. Still, when exploring the area, you will realize it offers an abundance of attractions, shopping places, delicious restaurants, and much more!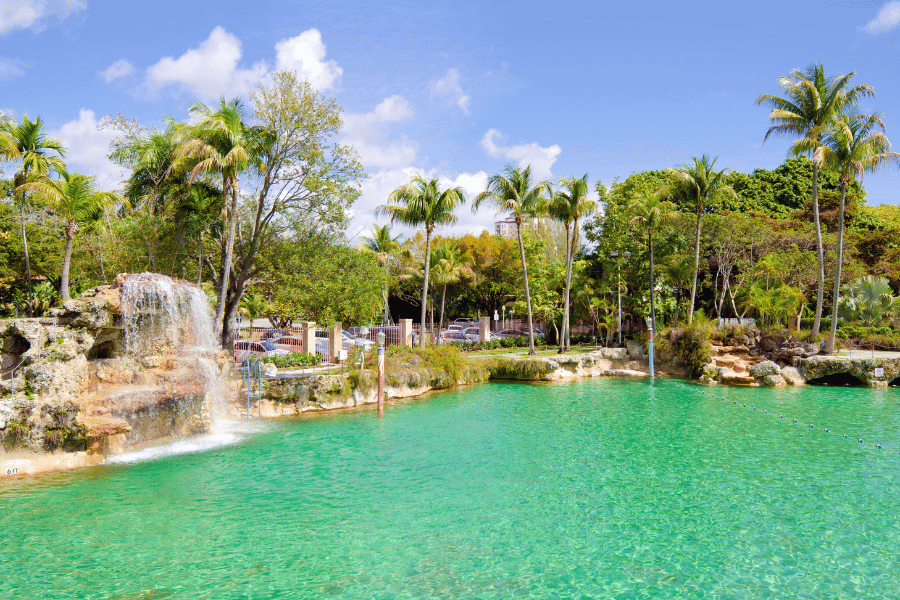 Here are seven things to do while exploring Coral Gables!
Biltmore Hotel
If you are visiting Coral Gables, we highly suggest the Biltmore Hotel for your stay! It is one of the most elegant National Historic landmarks in the Coral Gables and Miami area. It sits on 150 acres of tropical landscapes and features Mediterranean architecture with Italian, Morrish, and Spanish influences. The hotel has 271 rooms, and 174 of them are high-class suites.
This luxury hotel has been a favorite for world leaders and celebrities since 1926. You will find Donald Ross's 18-hole, 71-par golf course, tennis courts, a European Spa, a modern fitness center, and the most prominent hotel pool on the east coast.
While staying at the Biltmore Hotel, you can enjoy the hotel's dining spots like Fontana! This restaurant is a traditional Italian restaurant that surrounds the Biltmore courtyard and fountain. You may also take hands-on cooking classes for adults and children.
This place will be well worth the price. While staying here, you will feel like you are in a dream! 
Venetian Pool
The Venetian Pool should be at the top of your list of amazing things in Coral Gables, Florida. This destination is a staple when it comes to bringing in visitors. People travel from afar to visit this artificial pool and all it offers. 
This aquatic facility is unlike any other in the country and is hands down the most extraordinary attraction in Coral Gables. The pool was opened in 1924 as a casino. George Merrick, the founder of Coral Gables, created this pool. Because he wanted to build Mediterranean-style homes and buildings throughout the city, he retrieved his limestone for those construction sites at the quarry pit. The quarry then became the pool and has transformed into a paradise over the years!
The pool was renovated in 1989 and is now a tropical paradise. The history behind this pool and what it was before is explained more in-depth as you walk through the entry fountain and look at all the historical pictures. This destination is truly something everyone should experience in their lives.
Local Breweries
If you are looking for a chill spot to enjoy some locally brewed beers with your family or friends, Coral Gables has a variety of perfect breweries for you! Finding a good, authentic brewery is standard in bigger, well-known cities. We're here to tell you about those go-to breweries in Coral Gables. 
Because Coral Gables is a smaller city on the outskirts of Miami, it has a small selection of local breweries to choose from. There are plenty of bars and restaurants that serve domestic beer or unique beers from other breweries around the country, but very few authentic breweries. 
Here are a few that we found are the 'big hits' in Coral Gables.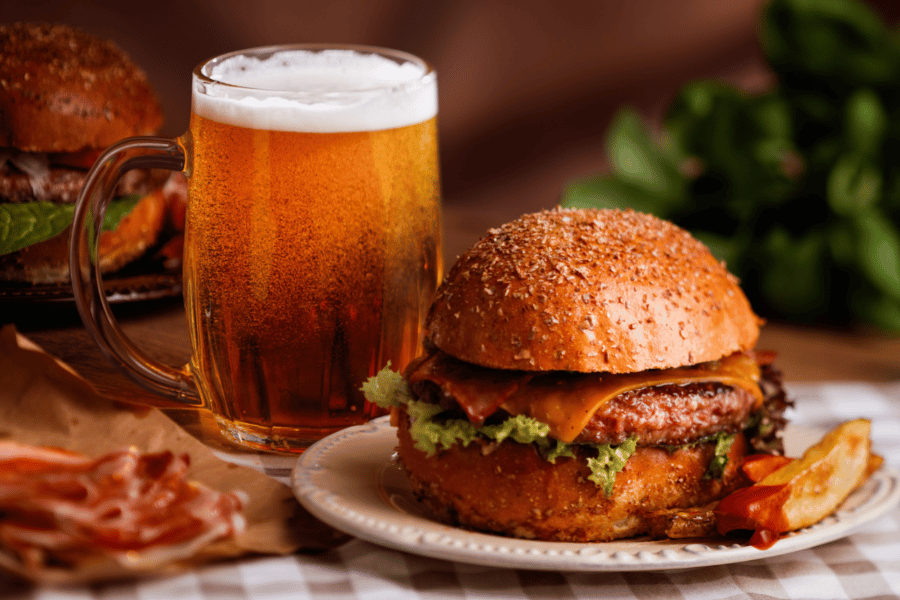 Local Favorites:
Bay 13 Brewery and Kitchen: The menu at Bay 13 is fresh and changes regularly, showcasing a global offering of beer styles. They also strive to include a Southern Hemisphere beer style on their menus. This brewery also has delicious meals prepared by their experienced chef daily. This place is a win-win!
Titanic Brewery & Restaurant: Titanic Brewery is known to be the best local microbrewery in Coral Gables. They have been established since 1997 and offer an extensive beer selection and a full bar! This location also serves some top-notch dishes!
Tap 42 Craft Kitchen & Bar: This establishment has quite a few locations around Florida; it is just that good! They serve precisely what the name says: 42 different beers on tap! Enjoy a crisp beer and enjoy some delicious burgers!
Perfect For Night Owls
Are you a night owl looking for the perfect place to enjoy a good time with your friends? Coral Gables has unique, friendly bars that are perfect for those who like to be out late. Since Coral Gables is close to Miami and Fort Lauderdale, most of your nightclubs will be located in those bigger cities. 
Coral Gables has a more relaxed environment than those cities, which is why some flock to this area. It is perfect for those who like to go out late at night but not be bombarded by large crowds.
Here are a few bars open late at night in Coral Gables!
Local Favorites:
Beautiful Outdoor Parks
One of the fantastic perks of living in a Florida town is the beautiful and warm weather for most of the year! Most people who are moving to Florida do so because of the weather. Statistically, most people relocating to Florida are from northern states like New York and Massachusetts. 
Since the weather is so nice most days, being outdoors is highly desirable for some. Taking a day to yourself to walk around scenic trails or go for a bike ride or jog is perfect for serotonin! Coral Gables is home to tons of beautiful parks. Many of these parks also have playgrounds for your children and big open fields for your pets to run and play.
If you are looking for an excuse to go outdoors anytime, visit your nearest park. The activities at parks are endless and allow you to breathe fresh air. There are around 60 parks in Coral Gables, but we will give you the top-visited ones.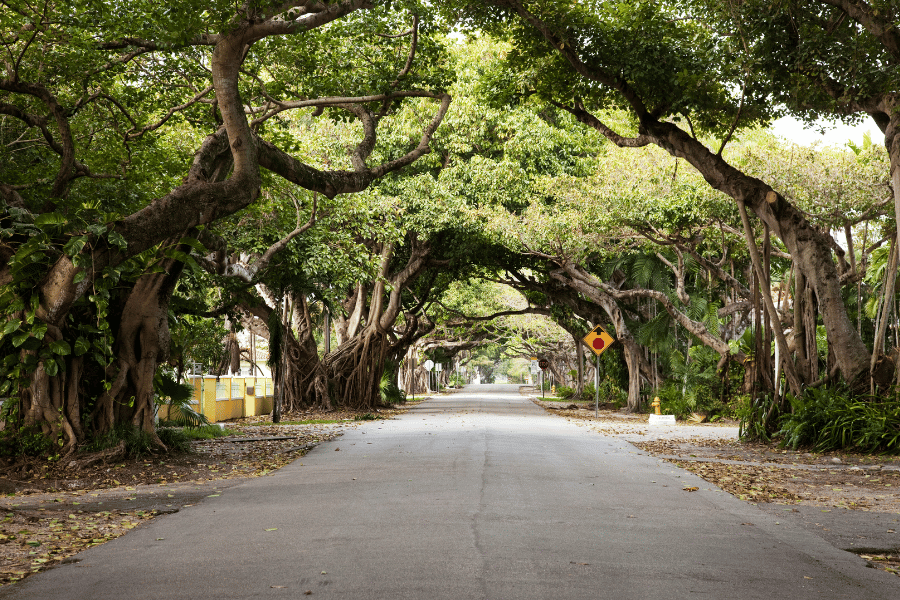 Local Favorites:
Good Food and Good Drinks
Who doesn't love a good meal with an exceptionally made cocktail? Said nobody ever! Coral Gables is home to some of the best restaurants and fine dining spots in the area. While searching for a restaurant to enjoy a meal with your family or date night, you have an abundance of options.
Coral Gables has all sorts of restaurants. Home to restaurants that serve various styles and flavors from Italian, Steakhouses, Mexican, Cuban, Mediterranean, and so many more. You can even find award-winning establishments right in the city's heart that you will want to take advantage of. Here are some of the best restaurants in Coral Gables!
Local Favorites:
Hillstone

: This restaurant

has been a favorite fine dining destination for around 20 years! It was designed beautifully to create a modern and warm atmosphere by Frederick Fisher and others. Here you will find their unique take on American classics like handcrafted sushi, prime steaks, and their signature tres leches with fresh fruit for dessert.

Bulla GastroBar

: This establishment

is a unique restaurant that prides itself on being a fun casual place people gather. Here you will find dishes inspired by the most popular tapas restaurants in Spain.

Zucca:

If you are looking for a restaurant that serves authentic regional Italian dishes, the Zucca is a place you must try! The menu at this restaurant is a reflection of what one would experience when traveling in Italy.

Fleming's Prime Steakhouse

: If you are in the Coral Gables area and are looking for an excellent fine-dining steakhouse, this establishment

is a must-try! Fleming's offers premium prime steak, best-in-class seafood, and innovative plant-based options. Here you will be able to find something for everyone you are dining with!
Historic Museums
If you love learning about the history of the place you currently live in or visit, you should see the museums in Coral Gables. These buildings are all full of extraordinary exhibits, artifacts, and galleries.
Not only do they have interesting items inside the establishment, but as well as a story behind the building itself and who built them. Learning about these things can always help you appreciate small towns even more. It is challenging building a city from the ground up, but the founder and developer of Coral Gables made it his mission to make sure it is a beautiful and flourishing city. 
George Merrick was the man who discovered Coral Gables. As we stated at the beginning of this guide, he made it his goal to have the entire architecture of the city cohesive and unique. That is why most, if not every building, has the same Spanish, Italian, and Mediterranean style. Excellent how that goal is still being followed to this day.
Here are some of the museums in Coral Gables that you can visit to learn more about the city or other places!
Local Favorites:
Fun Destinations in Coral Gables - Our Last Words
After reading this guide, we hope you understand what to do in Coral Gables better. This small, unique town outside of Miami has so much to offer and is often overlooked. However, if you are visiting this city or considering moving to Coral Gables, this should reassure you that this place has everything.
Finding something fun to do in Coral Gables is pretty straightforward. Whether you visit the Venetian Pool, grab a beer at a local brewery, or visit one of the unique parks. Because of Florida's warm weather, outdoor activities are usually what people enjoy most in these areas. Coral Gables is less than 20 miles from the east coast shore, so a beach day could also be an excellent option for your family or friends!
After reading this guide about the best things to do in Coral Gables, we hope you find it helpful when deciding what to do on a rainy or sunny day!
If you are considering moving to Coral Gables, you can contact us here to connect with a local Real Estate Specialist. It is essential to get a Realtor when deciding on relocating to a new area you aren't familiar with. Their job is to advise you on the housing market, buying/selling process, and anything you would like to know about Coral Gables! 
Check out our other local area guides: 
The Best Neighborhoods in Coral Gables 
The Best Neighborhoods in Miami 
The Best Neighborhoods in Key Biscayne 

Find your new home
Search real estate and homes for sale