10 Things to Know BEFORE Moving to Yonkers, NY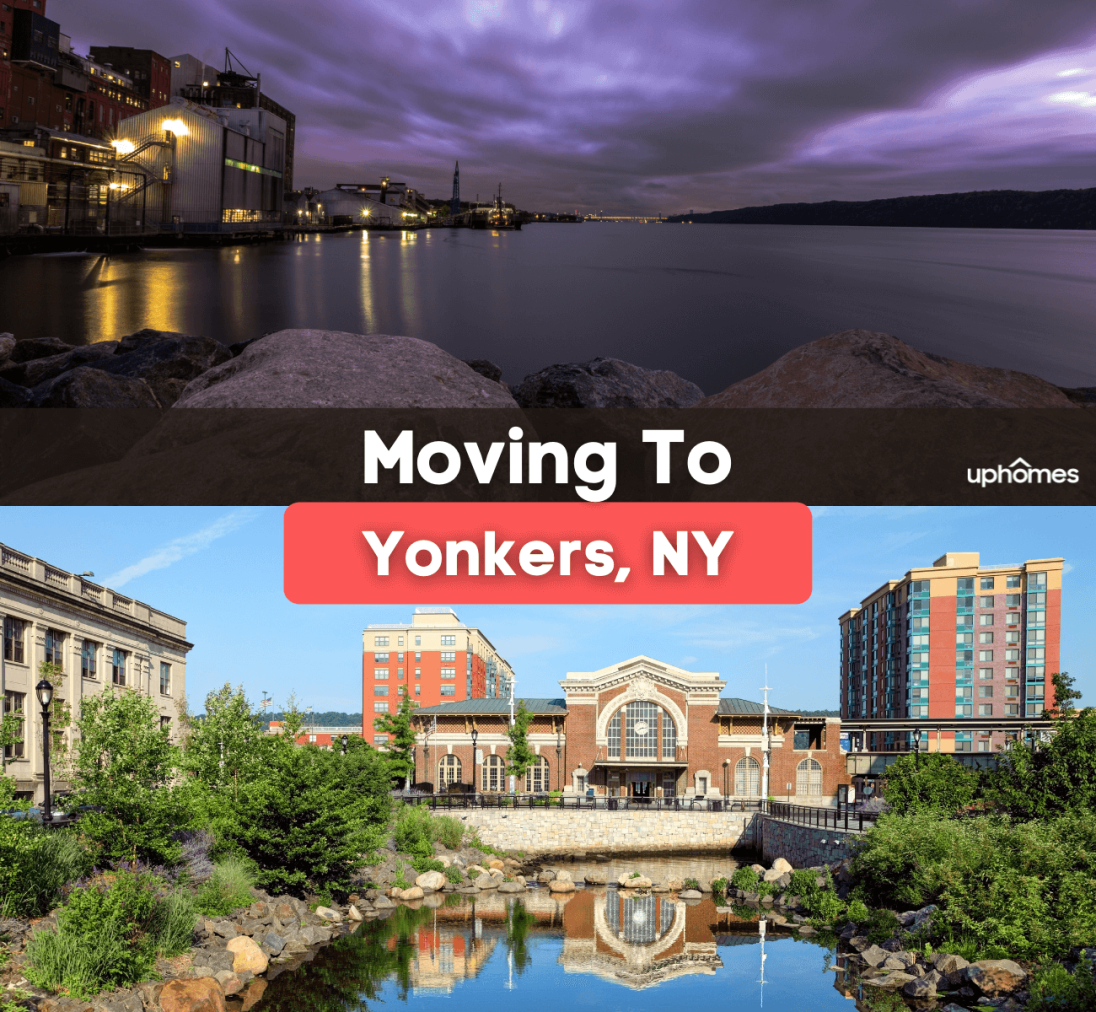 Moving to Yonkers, NY 
Are you moving to Yonkers? Here are 10 things to know about Yonkers before you relocate!
Located on the Hudson River in Westchester County lies the vibrant city of Yonkers, New York. Considered to be the third most populous city in the state of New York and the largest city in Westchester County, Yonkers was ranked as one of the "Top 100 Best Places to Live" in the United States and is on its way up to becoming one of the best places to live in New York State. Best known for its historical neighborhoods, beautiful waterfront living, and busy streets, Yonkers is truly a special place to live. Often referred to as the "sixth borough of New York City," Yonkers is frequently classified as a suburb of New York City since it is located only two miles north of Manhattan and north of The Bronx. Due to the cities prime location it is no surprise to learn that Yonkers is home to both wealthy young professionals and middle-income families.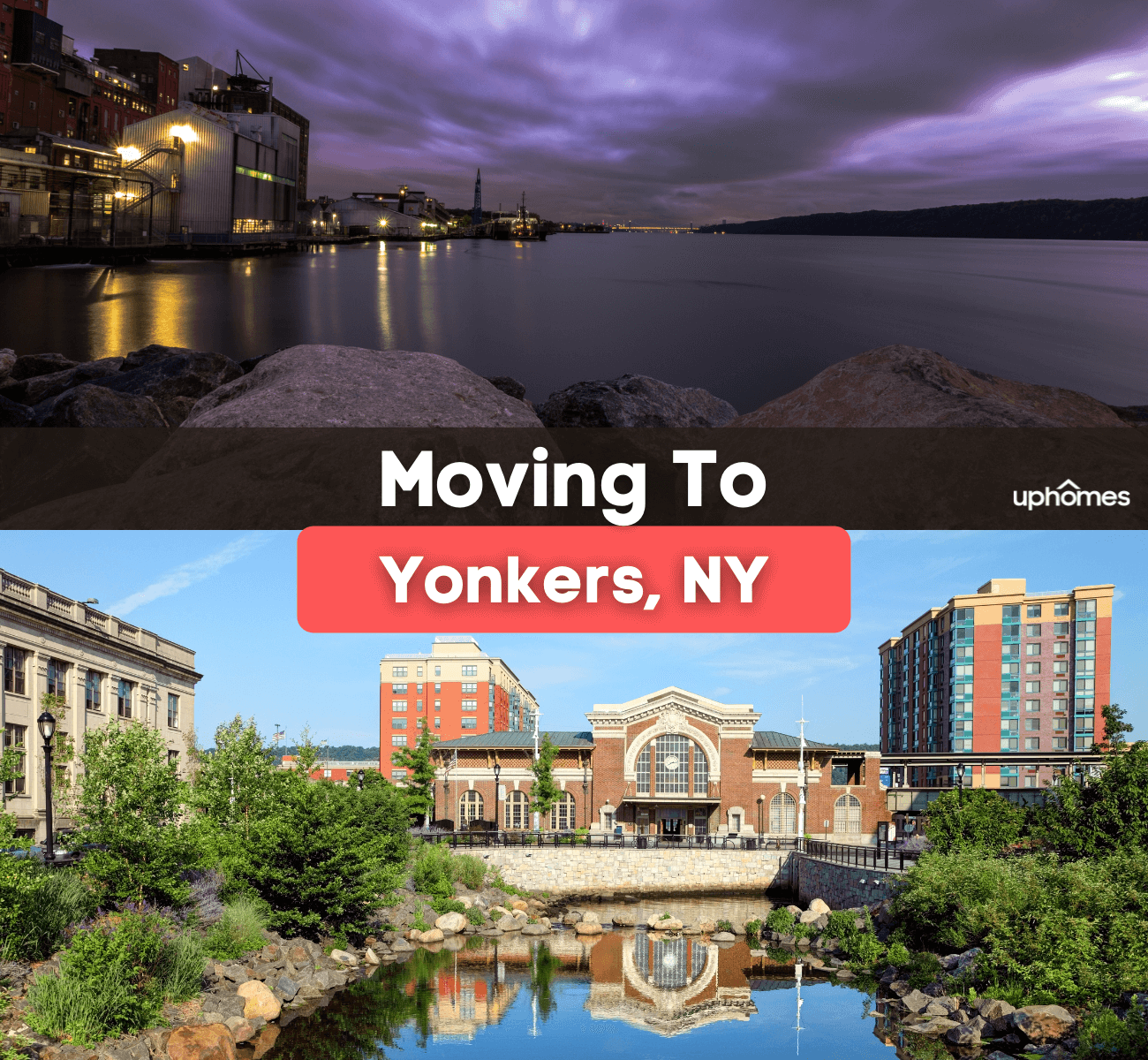 Surrounded by beautiful green spaces and historical sites, Yonkers is a good place to live with many safe areas. Not only is the city culturally and economically diverse, but Yonkers is prized for its great food, amazing job opportunities, and fantastic educational institutions. If you are thinking of moving to New York State and want to call Yonkers your new home then you have come to the right place. Since moving can be overwhelming, this guide was designed to provide you with basic information about the city as well as highlight any pros and cons. 
With that being said, read on to learn more about the 10 Things to Know BEFORE Moving to Yonkers, NY!
High cost of living.
The cost of living in Yonkers is 23% higher than the New York State average and is 46% higher than the national average. As part of the top 2% of the most expensive cities in the country, living in Yonkers certainly comes with a high price tag. Due to its location next to New York City, which happens to be the most expensive city to live in the United States, it is no surprise that Yonkers has a similar cost of living. 
Compared to other cities in the country, Yonkers is 29.8% more expensive than living in Orlando, Florida, and is 50.2% more expensive than living in Raleigh, North Carolina. In order to live comfortably, a homeowner needs to be making a median annual income of at least $92,215, and a family of four needs to be making a median annual income of $141,412. Keep in mind that even though this area is notoriously wealthy and upper-middle-class, Yonkers still has a poverty rate of 14.93% due to high taxes and high housing costs.
Strong housing market.
The housing market in Yonkers is hot and somewhat competitive. As of October 2021, the real estate market in Yonkers has been classified as a buyer's market since the supply for homes is greater than the demand. Once a home goes up for sale, the home normally receives multiple offers and sells for the listing price within 37 days. The most popular homes on the market usually sell upwards of 3% above the listing price and go quickly. Since the city has such a wide variety of property types to choose from, there is truly a home for every demographic and lifestyle. Whether you are looking for a traditional single-family home to raise children, a loft-style apartment close to "The Big Apple," or a quiet residential neighborhood for retirement, there is no shortage of homes in Yonkers.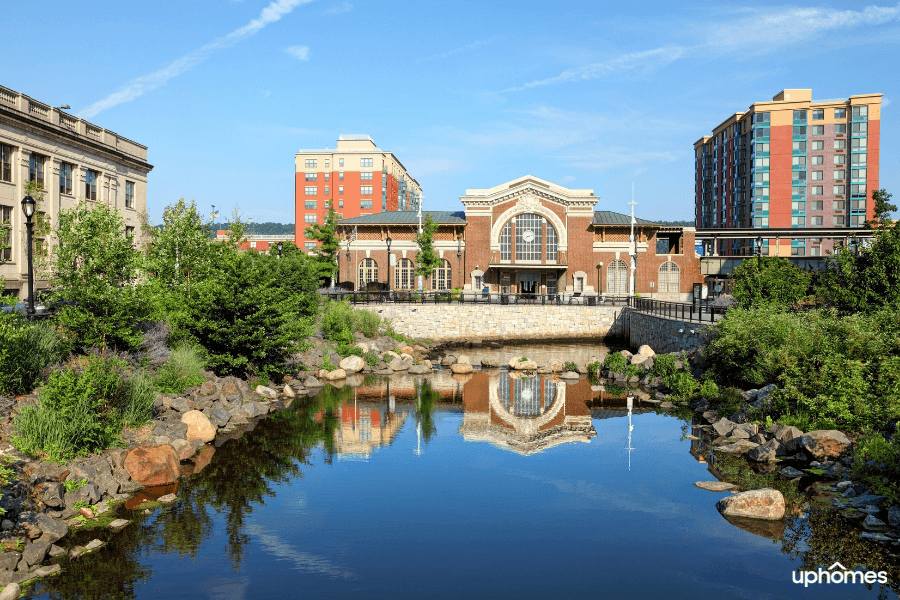 Prosperous economy. 
If you are moving to Yonkers in search of a job then you are in luck. Since it is only a quick commute to New York City, most residents that live in Yonkers work in Manhattan or the other boroughs. Full of thousands of employment opportunities, Yonkers is the best place to be for success. Though the unemployment rate remains at 7.6% after the worst of the COVID-19 Pandemic, which is higher than the national average and the New York State average, Yonkers is slowly but surely gaining momentum in its economic sectors.
Due to business closures and COVID-19 Pandemic procedures, Yonkers has been slow to get back on its feet but is making steady progress. The top economic industries in Yonkers are healthcare, social assistance, retail, education, utilities, and public administration. The best companies to work for in Yonkers include Yonkers Contracting, Yonkers Public School System, St. John's Riverside Hospital, and A&A Maintenance Enterprise. 
Prepare for the weather. 
Sitting in a humid subtropical climate zone, Yonkers receives warm, humid, and wet summers alongside cold and snowy winters. Welcoming an average of 50 inches of rain per year, which is above the national average of 38 inches of rain per year, the residents of Yonkers are no strangers to summer rainstorms. The months of June, August, and September are considered to be the most comfortable months throughout the year based on temperature, while the months of January and February are the least pleasant. The hottest month during the year is July with an average high temperature of 82 degrees Fahrenheit, while the coldest month is January with an average low temperature that dips below freezing to 20 degrees Fahrenheit. Luckily, this makes Yonkers one of the warmer places to live in New York State in the winter.
On the other hand, the city does receive an average of 28 inches of snow per year which happens to be the same as the national average. Even though Yonkers does not get as much snow as Rochester or Syracuse, the city still receives about five months of total snowfall. This means that before moving to Yonkers, you might want to make sure to pack your snow shovel and winter boots. 
Yonkers is well educated. 
The city of Yonkers truly values the importance of a good education. Whether you are moving with school-aged children or are thinking about starting a family, the public schools in Yonkers are some of the best in New York State. As part of the Yonkers Public School District, your children will have plenty of opportunities to succeed both inside and outside of the classroom. Consisting of over 40 schools and teaching over 25,000 students, the Yonkers Public School District is shaping children's futures for generations to come. Some of the top public schools in the area include Pearls Hawthorne Elementary School, Patricia A. Dichiaro Middle School, and Yonkers High School.
For those seeking higher education opportunities whether it be for yourself or your children, Yonkers has plenty of those as well. Not only is Yonkers a short commute to the top colleges and universities in New York City such as Colombia University, New York University, and The Julliard School, but Yonkers has its own selection of top schools.
Some of the higher education institutions in Yonkers, NY are: 
Choose public transportation. 
Similar to life in New York City, many residents that live in Yonkers choose to not have a car. Thanks to the cities great public transportation system that provides direct access to New York City and its surrounding areas, it is super easy to get around. Plus, with a high walkability score, many residents choose to walk or bike to work especially when the weather is nice. Compared to the rest of the United States, Yonkers has the eighth-highest amount of residents that choose to use public transportation.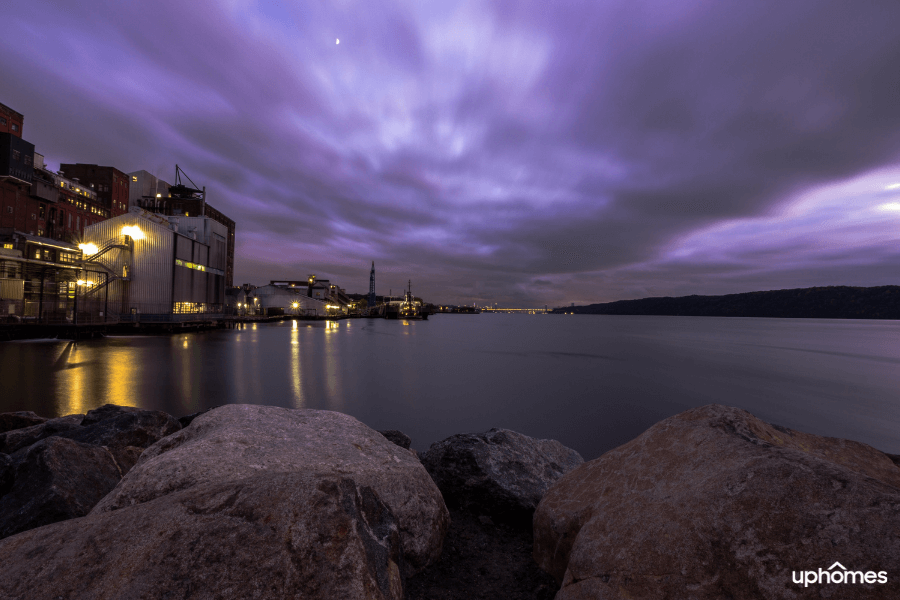 Explore the great outdoors. 
Yonkers is full of outdoor activities and adventures that are perfect for the whole family. Due to its location on the Hudson River, Yonkers is surrounded by awesome sights along the waterway. Residents can be found exploring beautiful gardens, hiking or biking at a nearby trail, or soaking up the sun at a local park.
Check out these local favorite outdoor activities in Yonkers, NY:
Embrace the arts.
Since Yonkers is a very historical area that welcomes residents from all over the world, the city is known to celebrate its diverse history and culture through its many museums and art galleries.
Check out these local favorite museums in Yonkers, NY: 
Food is everywhere. 
The restaurants in Yonkers are eccentric and unique. Mixing both international and local flavors, residents can enjoy a wide variety of delicious food. From trendy cafes to top-of-the-line dining establishments, the food in Yonkers is definitely a must-try. 
Check out these local favorite restaurants in Yonkers, NY:
Celebrate St. Patrick's Day 
Due to the high Irish-American population in Yonkers, the city has one of the largest St. Patrick's Day celebrations in the country. Consisting of a huge parade that runs throughout the center of Downtown, residents can enjoy floats, bands, step dancing, and shamrocks to bring the whole community together. 
Moving to Yonkers, NY - The Bottom Line
Life in Yonkers can be described as the safer and less hectic option of New York City that is only steps away from the top amenities in Manhattan. Characterized as a residential urban sprawl, Yonkers has been rated as the second safest city in the country for its size and is home to many nice neighborhoods. If you have decided to move to Yonkers and are interested in buying a home of your own, make sure to reach out to our Realty Specialists to guide you through the home buying process. With the help of our team, find a home that best suits your needs and lifestyle. Contact us today to find your dream home in Yonkers, NY!
#blog-moving-new-york-cta#

Find your new home
Search real estate and homes for sale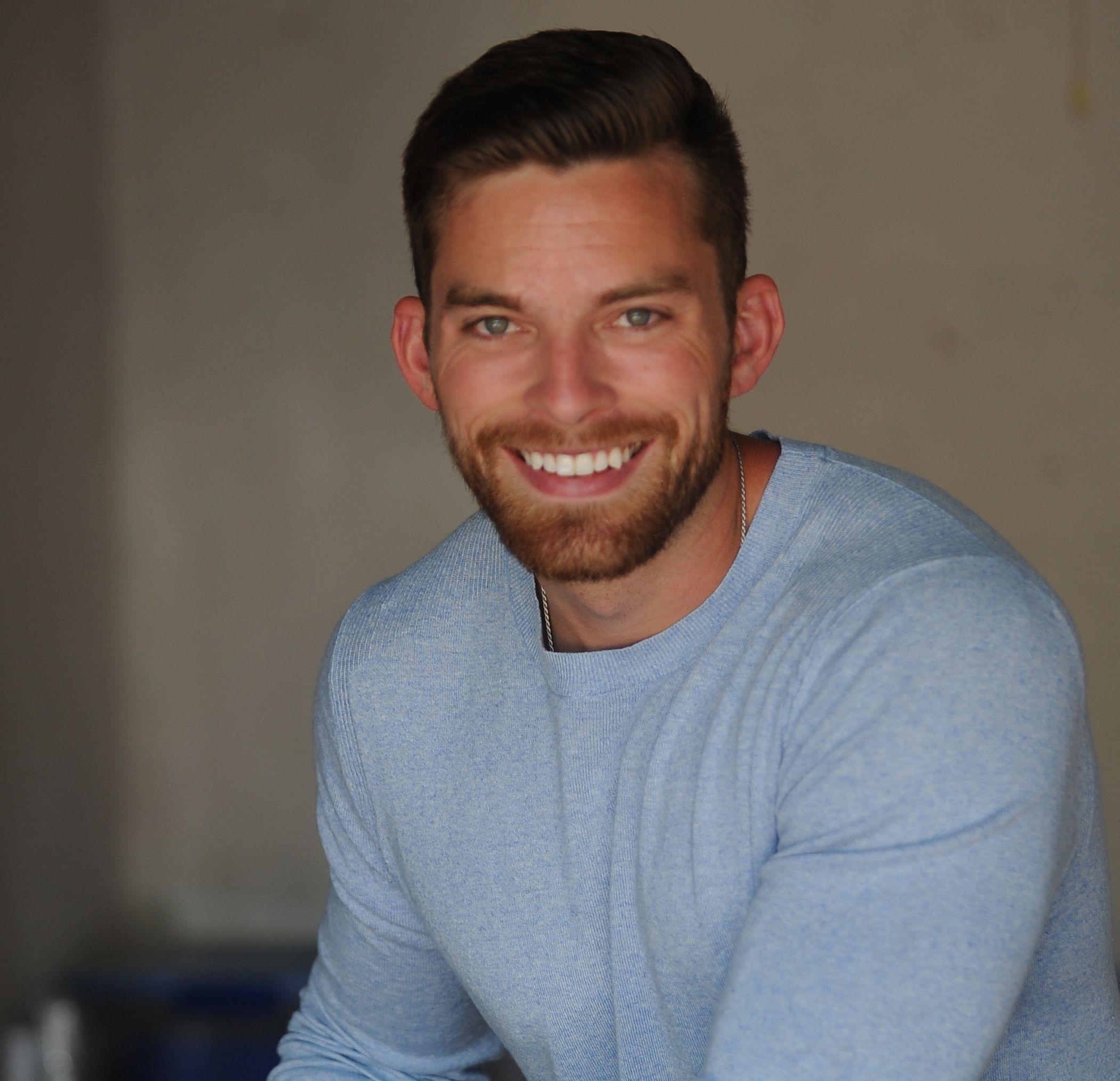 Ryan Fitzgerald
Hi there! My name is Ryan Fitzgerald, and I am a REALTOR®. My goal is to help you learn more about real estate through our Real Estate Blog! Hopefully, you enjoyed the above blog post and it found a way to provide help or value to you. When you're ready to buy or sell a home of your own let us know here. Please feel free to join the conversation by dropping us a comment below.