Life in Syracuse: 10 Things to Know BEFORE Moving to Syracuse, NY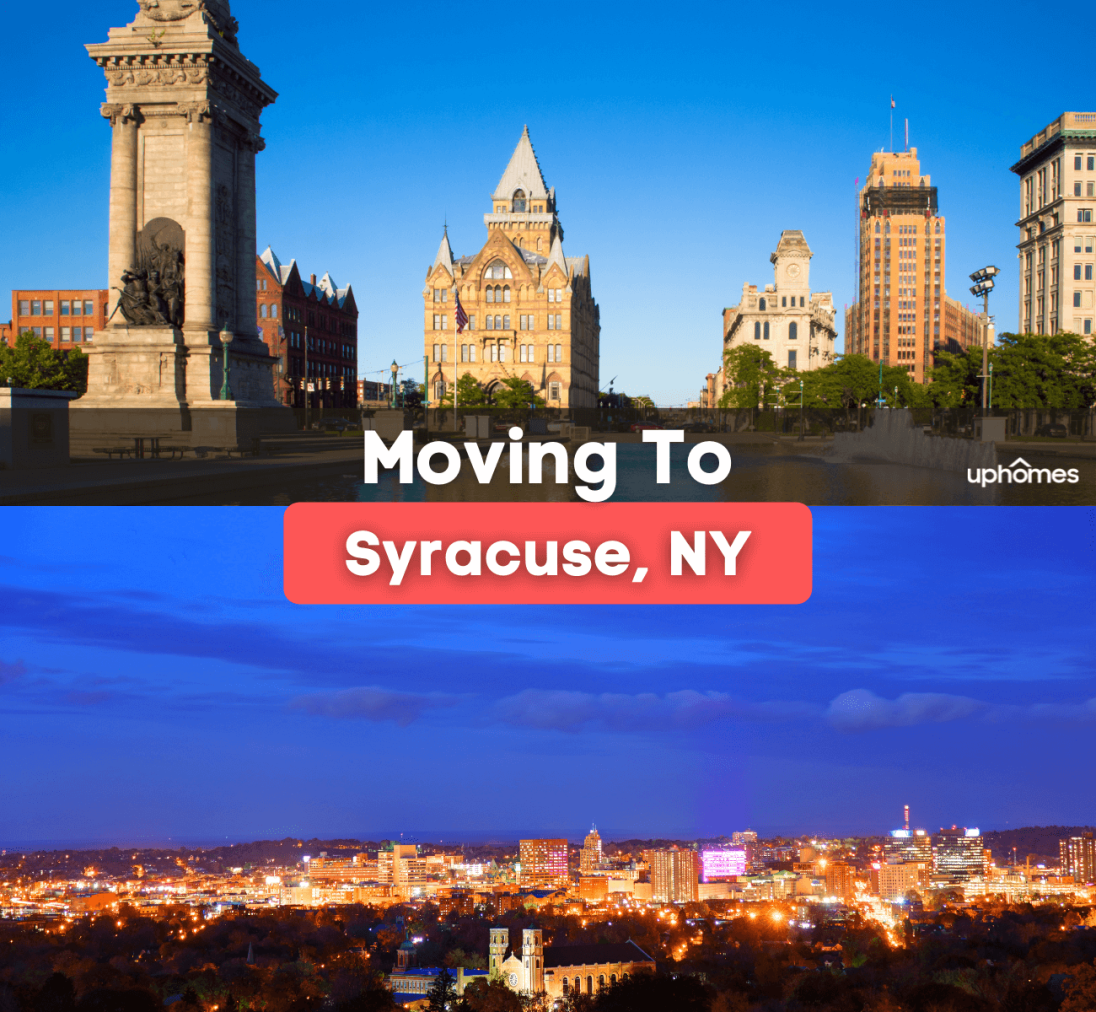 Moving to Syracuse
Are you moving to Syracuse, NY? Make sure that you know these 10 things before moving to Syracuse!
If you are thinking about relocating to Syracuse then you are probably already aware of its long winters and love for college basketball. As the fifth most populous city in the state of New York, Syracuse will certainly offer you more than you bargained for. Located in the central part of the state, Syracuse is only a four-hour drive to New York City and an hour and a half drive away from Rochester. Considered to be one of the best places to live in New York State, the city of Syracuse is most famous for its snowfall, affordability, high quality of life, and lower crime rates.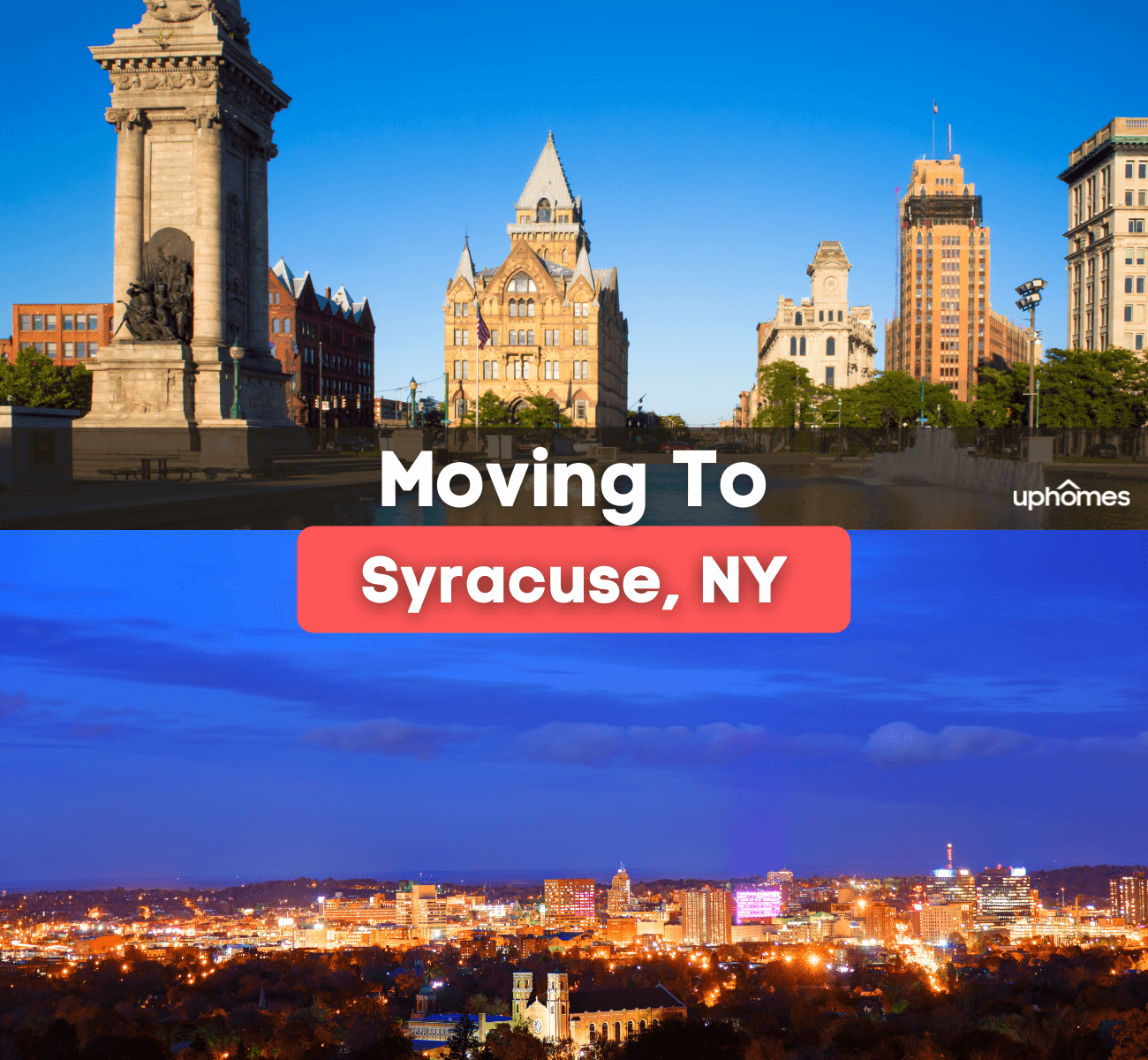 Nicknamed "Salt City," due to its many salt springs that were located near the southern side of Onondaga Lake, Syracuse today provides the perfect balanced mix of urban and suburban living to its residents. Not to mention, the abundance of safe and sought-after neighborhoods in the area is attracting young professionals and families to the city. In fact, Syracuse was rated as one of the top places in the nation to raise a family. 
Since moving to Syracuse is such a big decision, this moving guide was created to help you learn more about the city. By providing you with the pros and cons of Syracuse as well as highlighting any cool places to visit, you will be able to figure out whether or not if Syracuse is for you. 
Without further ado, check out these 10 Things to Know BEFORE Moving to Syracuse, NY!
Reasonable cost of living.
The cost of living in Syracuse is well below the national average and is way more affordable than other similar metropolitan areas in the United States. In fact, the cost of living in Syracuse is 42.8% lower than the cost of living in New York City. Due to this affordability, Syracuse has become a hotspot for families and retirees. In order to maintain a comfortable standard of living, the recommended annual salary should be at least $34,301. Unfortunately, even though the city may be affordable, 31% of residents are living in poverty or are struggling to land a job. The property taxes, sales taxes, and income tax rates are also higher than the national average.
Solid Job market.
As of 2020, the job market in Syracuse has made it to the middle of a list of the hottest job markets in the country. Sadly after the onslaught of the COVID-19 Pandemic, Syracuse and the rest of New York State took a major economic hit due to business closures and restrictions. With a current unemployment rate of 5.4%, Syracuse has been slow to recover. Luckily, there are plenty of job opportunities available for those that are looking in the right places. As of right now, the healthcare, service, engineering, technology, and education sectors are employing the most residents.
While the market may be tough, succeeding in Syracuse is not as competitive as living in New York City or other large areas. The biggest employers in Syracuse right now are Amazon, Upstate University Health System, Syracuse University, St. Joseph's Hospital Health Center, and Wegmans. As long as you are looking in the right places, it is possible to find a great job easily when living in Syracuse. With that being said, it might be a good idea to ensure that you have a job before moving to the area.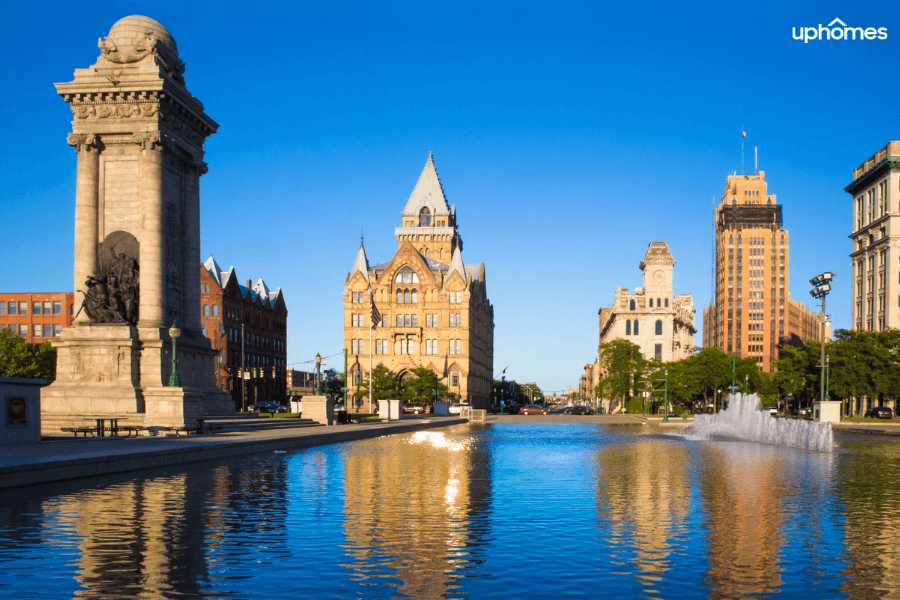 Be prepared for the weather.
Known for its humid continental climate and high snowfall, Syracuse has warm and partly cloudy summers alongside freezing and snowy winters. Receiving more than 120 inches of snow per year, Syracuse gets more snow than any other large city in the United States on average. The residents are so sick of snow that snowfall was actually officially outlawed in 1992 which has become a running joke among the locals.
So why does it snow so much? Due to its location near the Great Lakes and the Adirondack Mountains, Syracuse is no stranger to receiving more than 10 feet of snow annually. These long winters and cold temperatures generally start at the end of October and last until the beginning of March. The coldest and least comfortable months of the year are in January and February where the average low temperature is 15 degrees Fahrenheit. If you are going to move to Syracuse then it is important to know how to drive in snow and to weatherize your car beforehand. Keep in mind that a heavy-duty snowbrush and snow shovel can go a long way.
Syracuse is more than a college town.
It is no secret that Syracuse values a good education. Since it is home to many top-rated colleges and universities, Syracuse has become a leader in academic excellence. Thanks to its wide range of state, public and private institutions, Syracuse is a desirable location for students looking to excel and succeed. No matter what path you may want to take after high school, Syracuse is a great place to explore higher education opportunities. Not to mention, in-state tuition can come in handy when applying to the top-rated schools that are available in the city. Plus, for families moving with school-aged children, the public school systems in Syracuse are some of the best in the country and can set up your children for a bright future. 
The top colleges and universities in Syracuse include: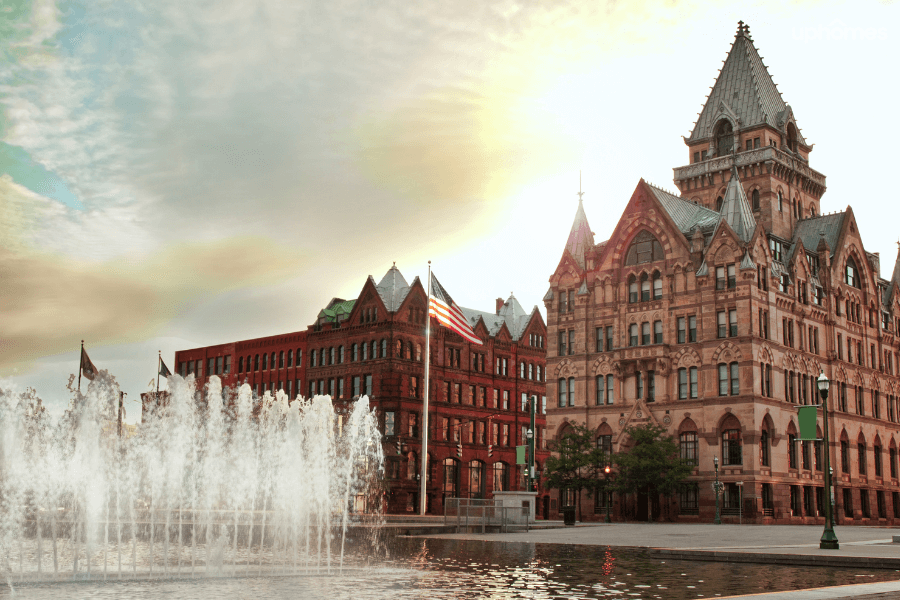 Culture is important.
Even though Syracuse is such a big city, residents find ways to celebrate its history and culture in order to stay connected with the community. Since Syracuse appeals to all interests and cultural backgrounds, residents value the importance of the cities many museums, galleries, and performing arts venues. Whether you love listening to the local opera, attending a sporting event, or discovering a new artist at a local gallery, there are many ways to make this big city feel just a little bit smaller. 
Check out these cultural experiences in Syracuse, NY:
Do not rely on public transportation.
The Centro Transit hub that is located in downtown Syracuse is the main transfer spot for all of the cities buses and is the only public transportation option for residents. Since the bus line often experiences infrequent stops and hours, it is recommended that all residents have access to their own vehicles. Even though some areas may be pedestrian-friendly, having access to your own vehicle will allow for easier travel throughout the city. Keep in mind that due to heavy snowfall, driving may become stressful and difficult during the winter months. Having a car with four-wheel drive is a must when living in Syracuse. On the plus side, since there is frequent snow and ice on the roads, traffic congestion is generally low.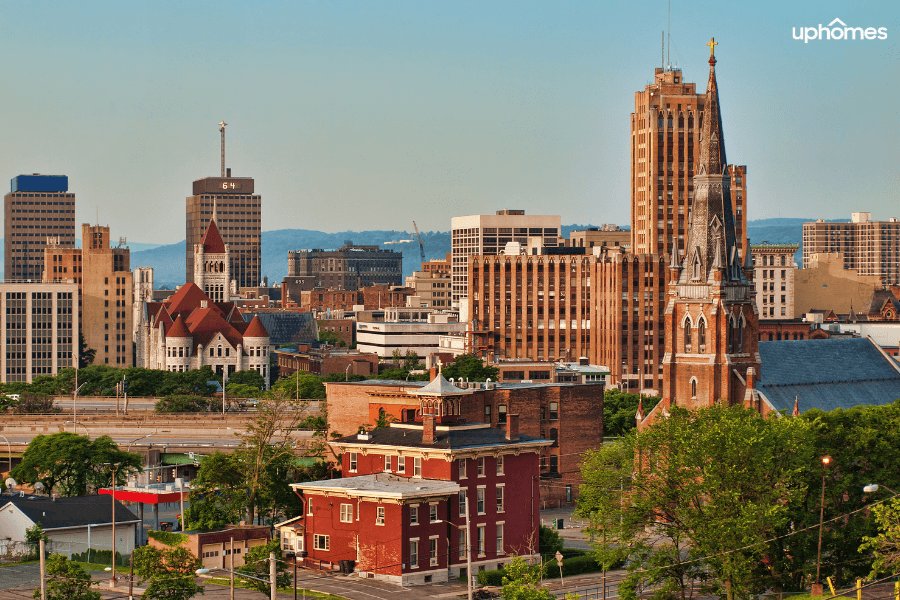 Attend a festival.
No matter the season or the weather, Syracuse is always busy with fun annual events and festivals happening all year round. No matter your age or interests, there is always something to attend that will appeal to everyone. Not only is this a great way to meet new people, but attending a festival as a new resident is a cool way to get involved and to learn more about the community and what it has to offer. 
Check out these annual festivals in Syracuse, NY:
Enjoy the food.
The local restaurant scene is seriously something to talk about. From five-star restaurants to cozy cafes, Syracuse has a wide variety of dining options to choose from. The restaurant Pastabilities in town was even featured in the popular Food Network show "Diners, Drive-ins, and Dives" with Guy Fieri.
Make sure to check out these restaurants in Syracuse, NY!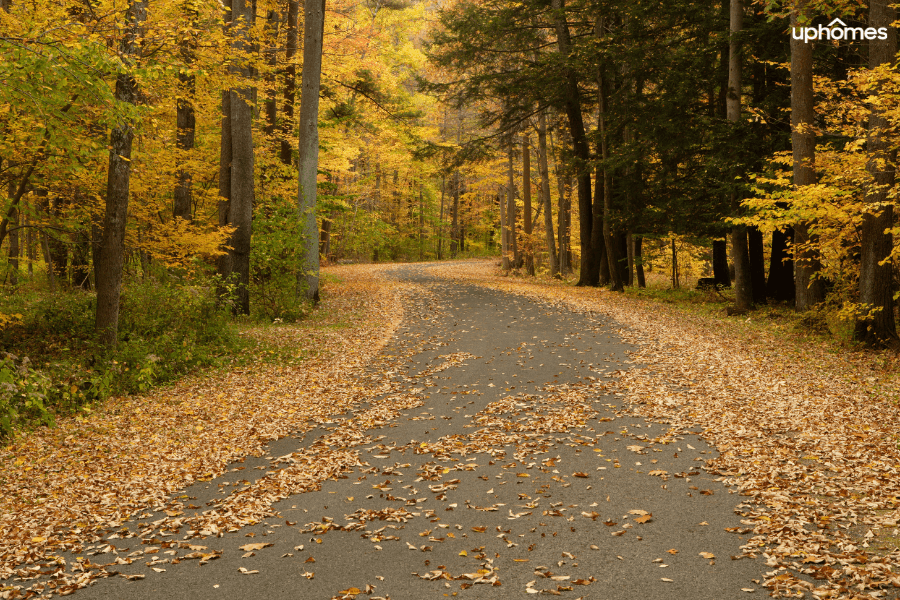 Spend time outdoors.
Syracuse is home to over 900,000 tree varieties and is surrounded by some of the most breathtaking natural wonders that central New York has to offer. Just steps away from the hustle and bustle of city life lie beautiful outdoor spaces, hiking trails, parks, and walking paths.
Make sure to check out these outdoor spots in Syracuse, NY:
There is always something to do.
Whether you are looking for your next date night destination or are searching for a new place to spend the day with the family, there is always something cool to see when living in Syracuse.
Check out these things to do in Syracuse, NY: 
Moving to Syracuse - The Bottom Line
It goes without saying that Syracuse, New York is a great place to live. With its affordable prices, the cheap housing market, and safe neighborhoods, it is no surprise that the city keeps on growing. Plus, experiencing 163 sunny days on average, residents are encouraged to spend time outdoors when it is not snowing. If you think that Syracuse is for you and are ready to move, reach out to our knowledgeable and friendly Realty Specialists to help you through the home buying process. With the assistance of our team, you will find your dream home in Syracuse, NY in no time. Contact us today!
#blog-moving-new-york-cta#

Find your new home
Search real estate and homes for sale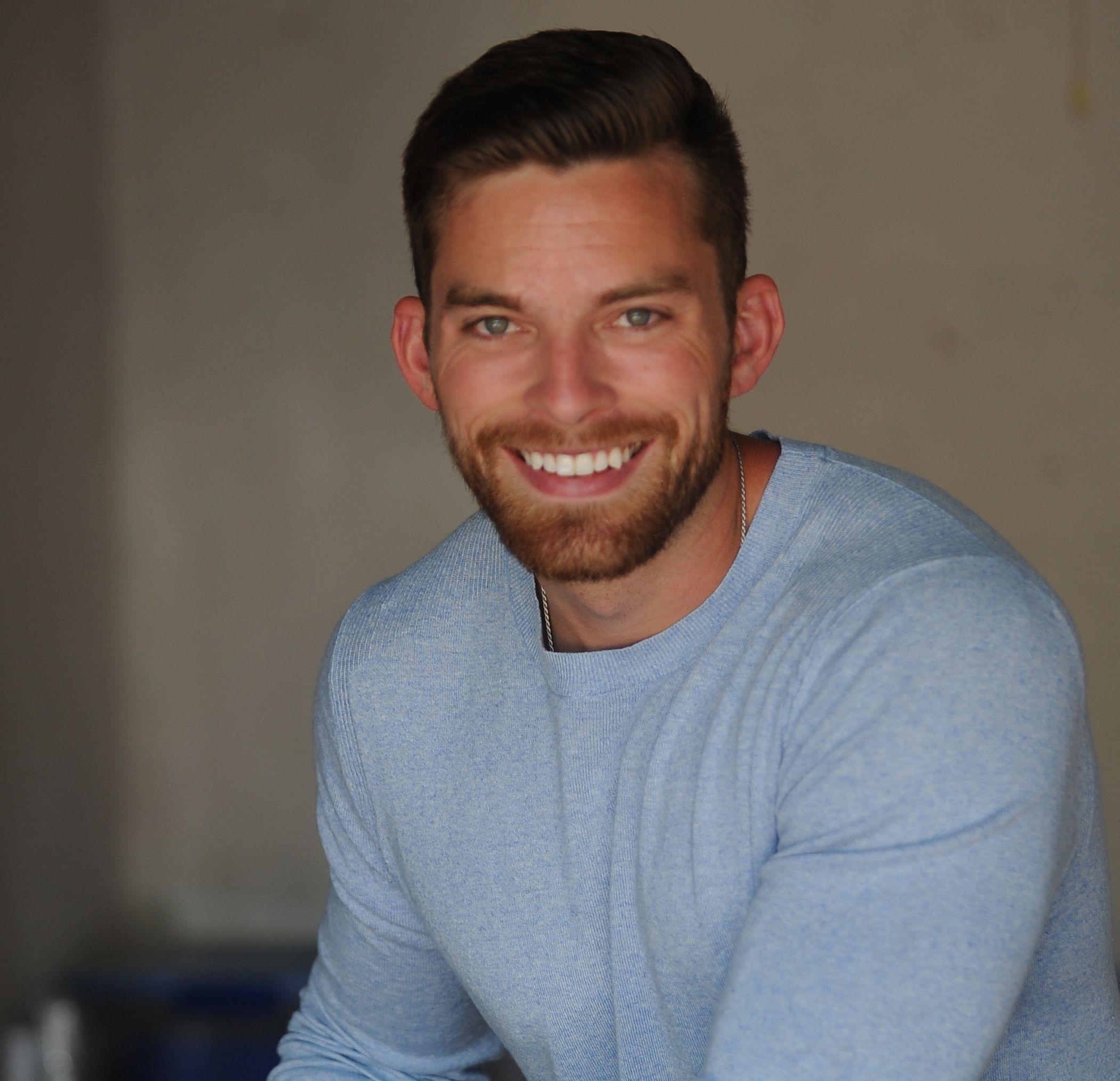 Ryan Fitzgerald
Hi there! My name is Ryan Fitzgerald, and I am a REALTOR®. My goal is to help you learn more about real estate through our Real Estate Blog! Hopefully, you enjoyed the above blog post and it found a way to provide help or value to you. When you're ready to buy or sell a home of your own let us know here. Please feel free to join the conversation by dropping us a comment below.