7 Best Neighborhoods in Syracuse, NY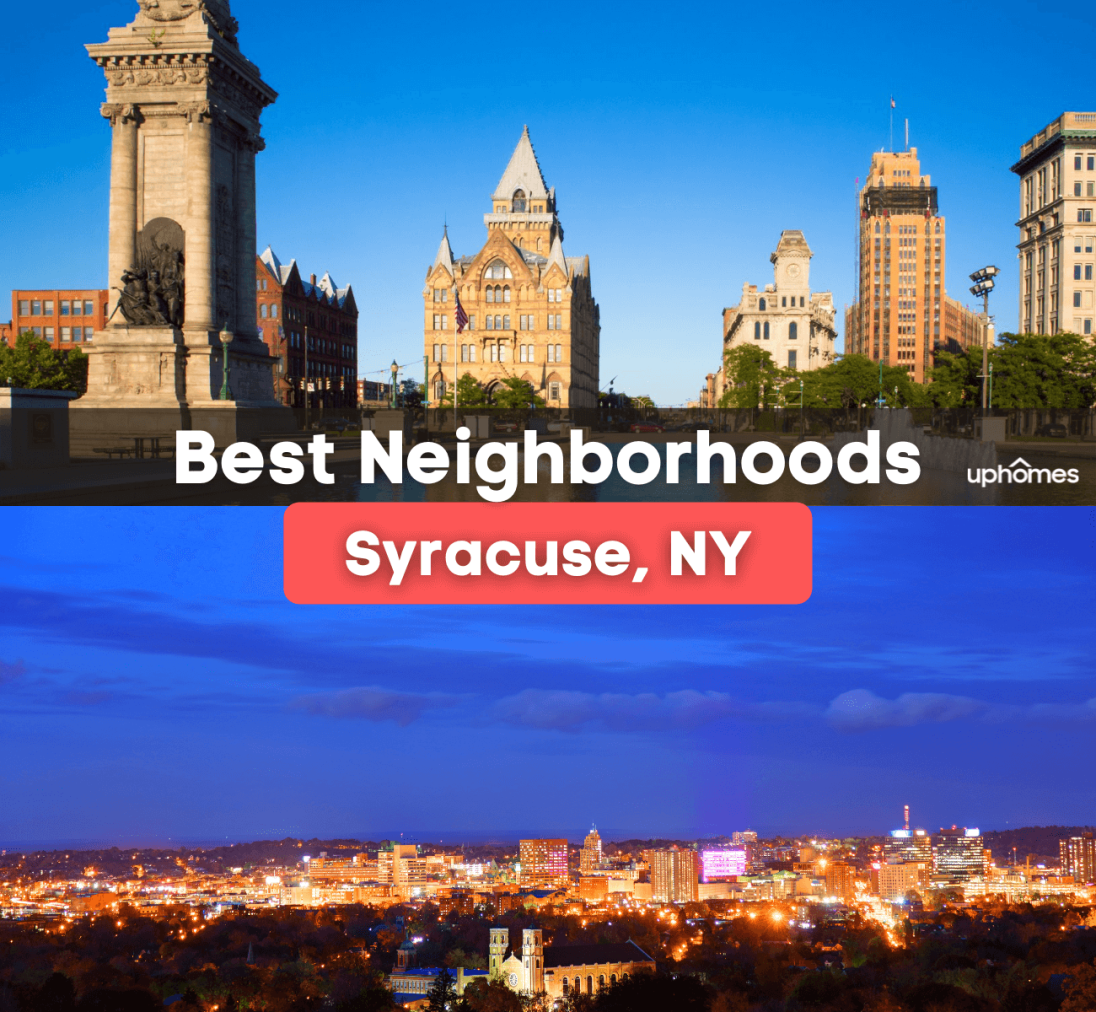 7 Best Places to Live in Syracuse 
Moving to Syracuse, NY? Check out these 7 best neighborhoods and local favorites! 
Well known for its high snowfall and great quality of life, the vibrant city of Syracuse is one of the best places to live in New York State. Found in central New York, Syracuse is also home to multiple higher education institutions that attract students from all over the country to the area.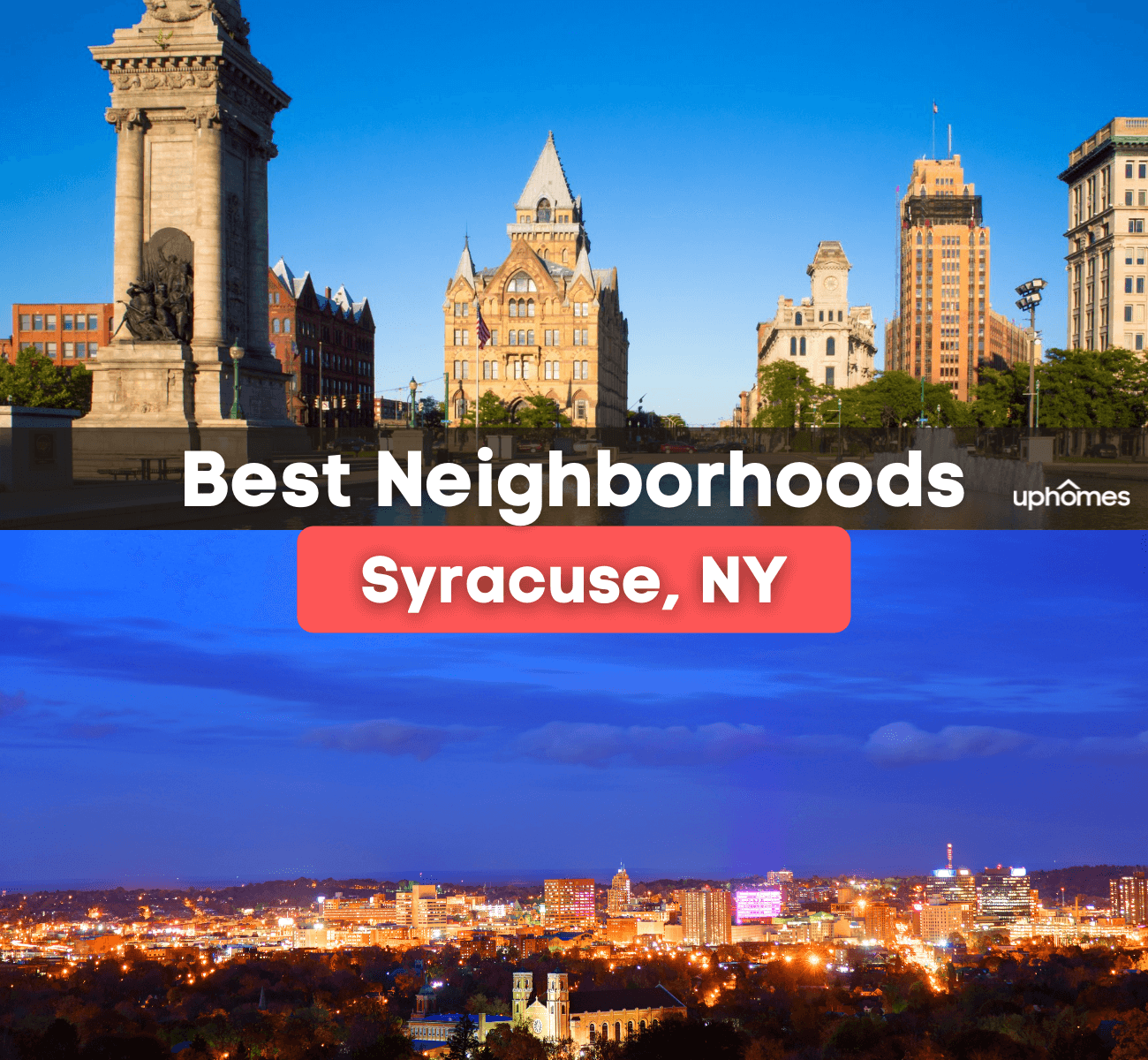 If you are among the masses that are moving to Syracuse then you are probably wondering what the best part to live in Syracuse is. Full of many safe and nice neighborhoods, there are plenty of affordable places to live in Syracuse that will meet any budget and lifestyle. While moving can be stressful and often overwhelming, this neighborhood guide was designed to help you narrow down your home search while staying away from any bad areas in Syracuse.
Read on to find out more about the 7 Best Neighborhoods in Syracuse, NY!
Eastside
If you are making the big move to New York State and are headed to Syracuse then make sure to consider settling down in the neighborhood of Eastside. Considered to be just one of the 26 officially recognized neighborhoods in Syracuse, Eastside is located close to downtown and borders seven other nearby neighborhoods. Even though the crime rate here may be higher than other similar neighborhoods its size in the city, it is still considered a nice area with plenty of opportunities for success.
Providing its residents with a dense suburban way of life, Eastside in Syracuse only has a population of 3,000 people and is made up of mostly young professionals and families. Full of popular bars, restaurants, and parks, there is always something to do when living in Eastside. Plus, if you are moving to the area with school-aged children or are thinking about starting a family, the schools in the neighborhood are all highly rated. Some of the top public schools that serve Eastside include Jamesville-Dewitt High School, Jamesville-Dewit Middle School, and Jamesville Elementary School. 
Local Favorites: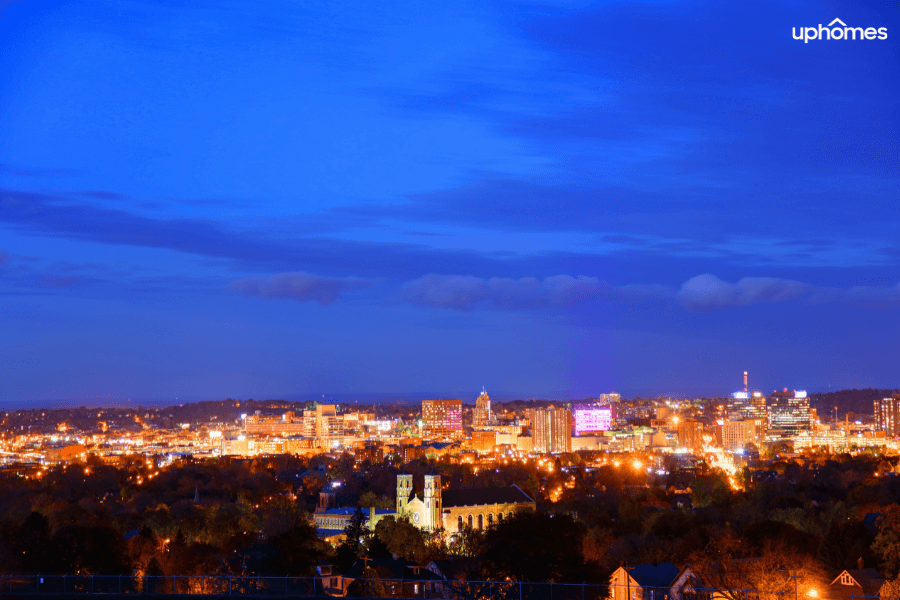 Strathmore 
The neighborhood of Strathmore is located in southwest Syracuse and is just minutes away from downtown. Made up of homes that were built during the 1920s and the 1930s, this historic residential neighborhood is considered a designated Federal and New York State Historic District. Most single-family homes in the area reflect Late Victorian and Colonial Revival architectural styles. Also referred to as the Strathmore "By the Park" subdivision, this neighborhood is a desirable place to live for all ages due to its quiet atmosphere, walkable streets, and a strong sense of community. Plus, with its many parks, top-rated schools, and delicious restaurants, it is no surprise that Strathmore is considered one of the best places to live in Syracuse. 
Local Favorites: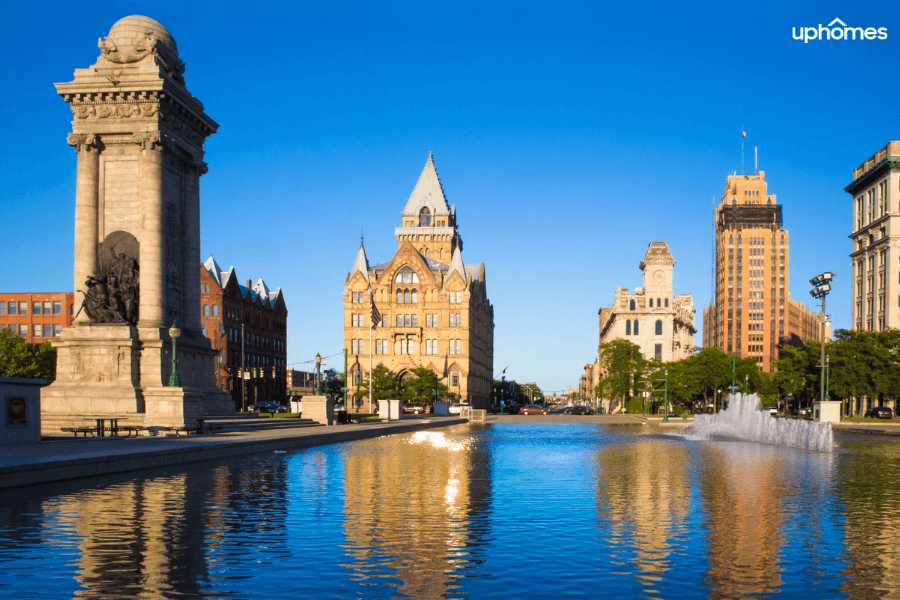 Downtown
The neighborhood of Downtown Syracuse is considered to be one of the safest neighborhoods in the city. Not only do over 30,000 people commute Downtown every day for work, but thousands of visitors are attracted to the area every year. Known as a lively and exciting hub of culture and activity, living Downtown is the place to be for people that want to be near all of the action that the city offers. As the economic center of Syracuse, this neighborhood is full of thriving businesses, shopping centers, restaurants, bars, museums, and other commercial buildings. Not only is living Downtown easily accessible and walkable but it is also the perfect place to bike and drive around while enjoying the city sights. There are even over 20 buildings that are listed on the National Register of Historic Places.
Local Favorites:
Washington Square
As one of the safest neighborhoods in Syracuse, Washington Square is a  desirable place to live for families and young professionals. Consisting of what used to be the old village of Salina, this neighborhood is made up of single-family homes and large apartment complexes. Due to its historical significance, the North Salina Street Historic District runs throughout the neighborhood and features historic marketplaces and a 19th-century commercial strip of shops and businesses. Known as a quiet and peaceful place to live, most residents in the area are friendly and can be seen walking their dogs or hanging out in one of the local parks. 
Local Favorites: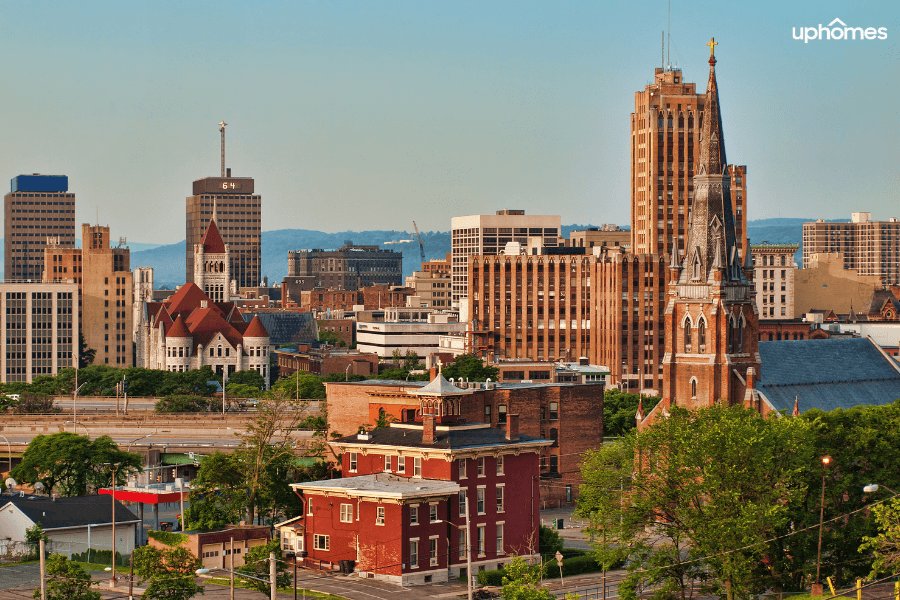 Wescott 
The neighborhood of Westcott is often described as cool and eclectic. Due to its proximity to Syracuse University, many residents in this neighborhood are college students or professionals who are working at the school. Mixing both urban and suburban living, this neighborhood welcomes all backgrounds and celebrates cultural diversity through its local cuisine and community events. Notorious for its high safety rating, Westcott is made up of single-family homes and apartment complexes. Plus, with its walkable and navigable streets, residents can easily explore the many coffee shops, bookstores, cafes, bakeries, and boutiques that are in the area. In our opinion - Westcott is one of the best neighborhoods in Syracuse, NY. 
Local Favorites: 
Northside
As one of the oldest and largest areas in Syracuse, the neighborhood of Northside is a top spot for young professionals, couples, and families. Rich in history and culture, Northside was originally settled by German and Italian immigrants in the early 19th century. Now a culturally diverse residential area that is bordered by commercial sectors, this neighborhood covers an area of almost four square miles of the city. The Little Italy district is located in this neighborhood. 
Local Favorites: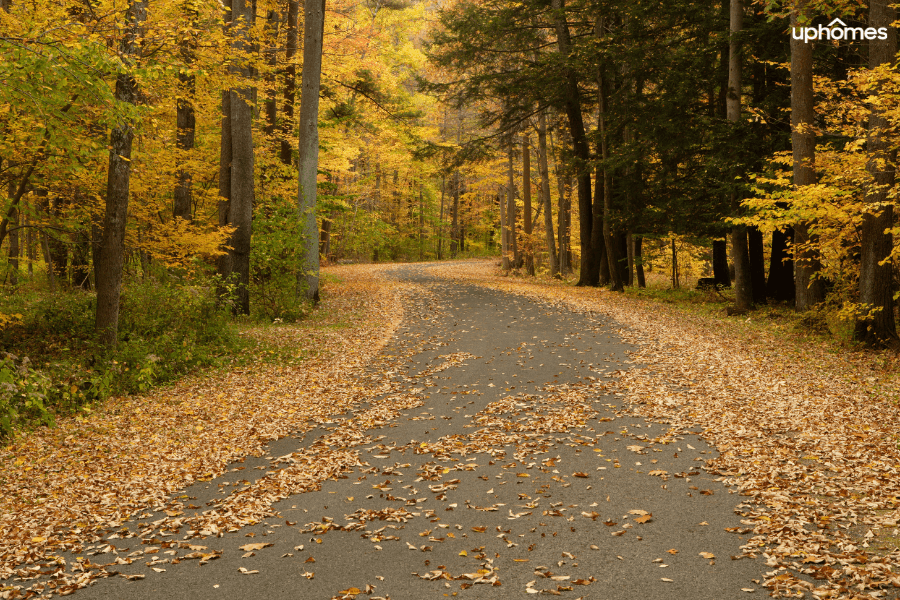 Skunk City 
Located in the western part of Syracuse lies the neighborhood of Skunk City. Named after the large number of skunks that are drawn to the area for its flood plain that is used as a water source, the residential neighborhood of Skunk City is just as unique as its name. Experiencing virtually no crime in the area, this neighborhood is a great place to call home for both families and retirees. Once a rural section of the neighboring town of Geddes in 1886, Skunk City has since been turned into a top-rated neighborhood with beautiful architecture and thriving businesses. With its high liveability score and affordable housing that is 29% lower than the Syracuse average, it is no surprise to see that Skunk City has made this list.
Local Favorites: 
Best Neighborhoods in Syracuse - The Bottom Line 
Whether you are moving to Syracuse for work or simply want to take advantage of its affordability, this city has plenty of housing and neighborhood options to choose from. No matter if you are looking for a historic single-family home or a newly renovated apartment complex near the local university, Syracuse is truly a great place to live with many property types available. Once you have decided that you want to search for your dream neighborhood in Syracuse, reach out to one of our Realty Specialists to aid and guide you through the home buying process. Our team is here to help you through every step along your moving journey. Contact us today!
#blog-moving-new-york-cta#

Find your new home
Search real estate and homes for sale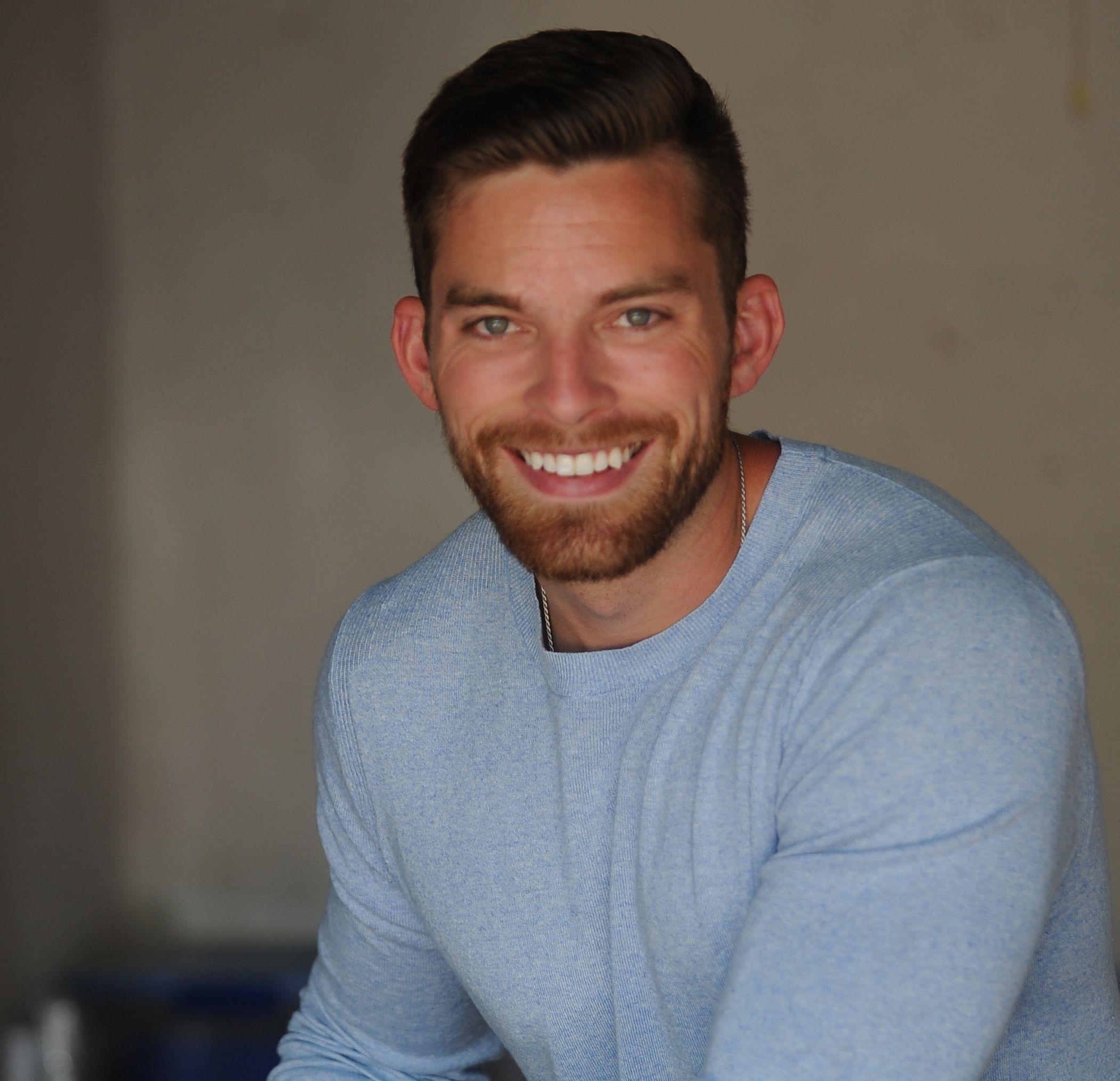 Ryan Fitzgerald
Hi there! My name is Ryan Fitzgerald, and I am a REALTOR®. My goal is to help you learn more about real estate through our Real Estate Blog! Hopefully, you enjoyed the above blog post and it found a way to provide help or value to you. When you're ready to buy or sell a home of your own let us know here. Please feel free to join the conversation by dropping us a comment below.