7 Best Neighborhoods and Places to Live in Yonkers, NY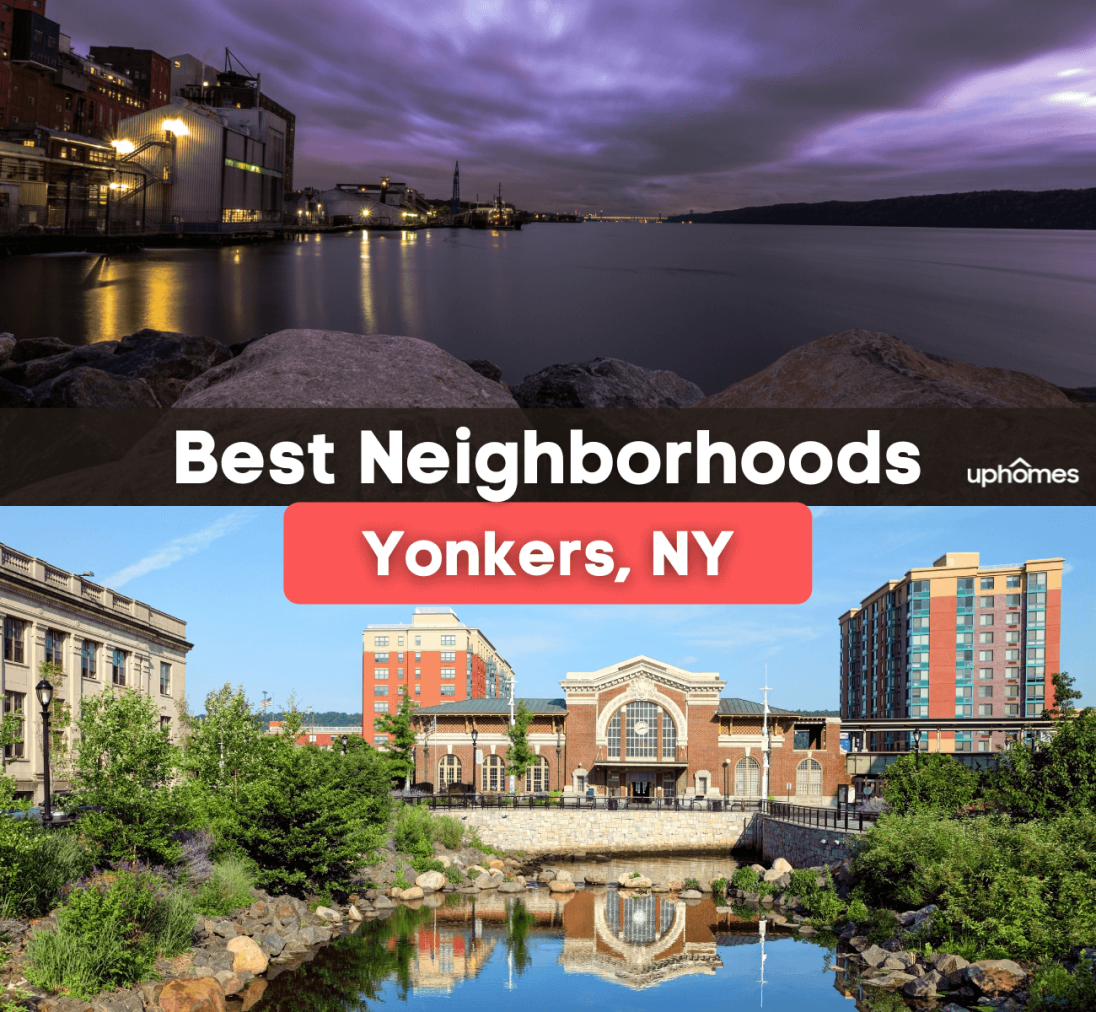 Best Places to Live in Yonkers, NY
Are you searching for the best places to live in Yonkers, NY? Look no further than these 7 great neighborhoods!
Located on the Hudson River, the city of Yonkers, New York is a culturally diverse area that is most suitable for young professionals and families. With its large array of housing options, job opportunities, vibrant nightlife, and top dining establishments, living in Yonkers is a great option for all demographics. Offering residents quiet tree-lined streets just blocks away from the hustle and bustle of New York City life, Yonkers is truly the best of both worlds. Plus, with its low crime rate and fantastic school system, Yonkers is very family-friendly and is known to be a good place to raise children.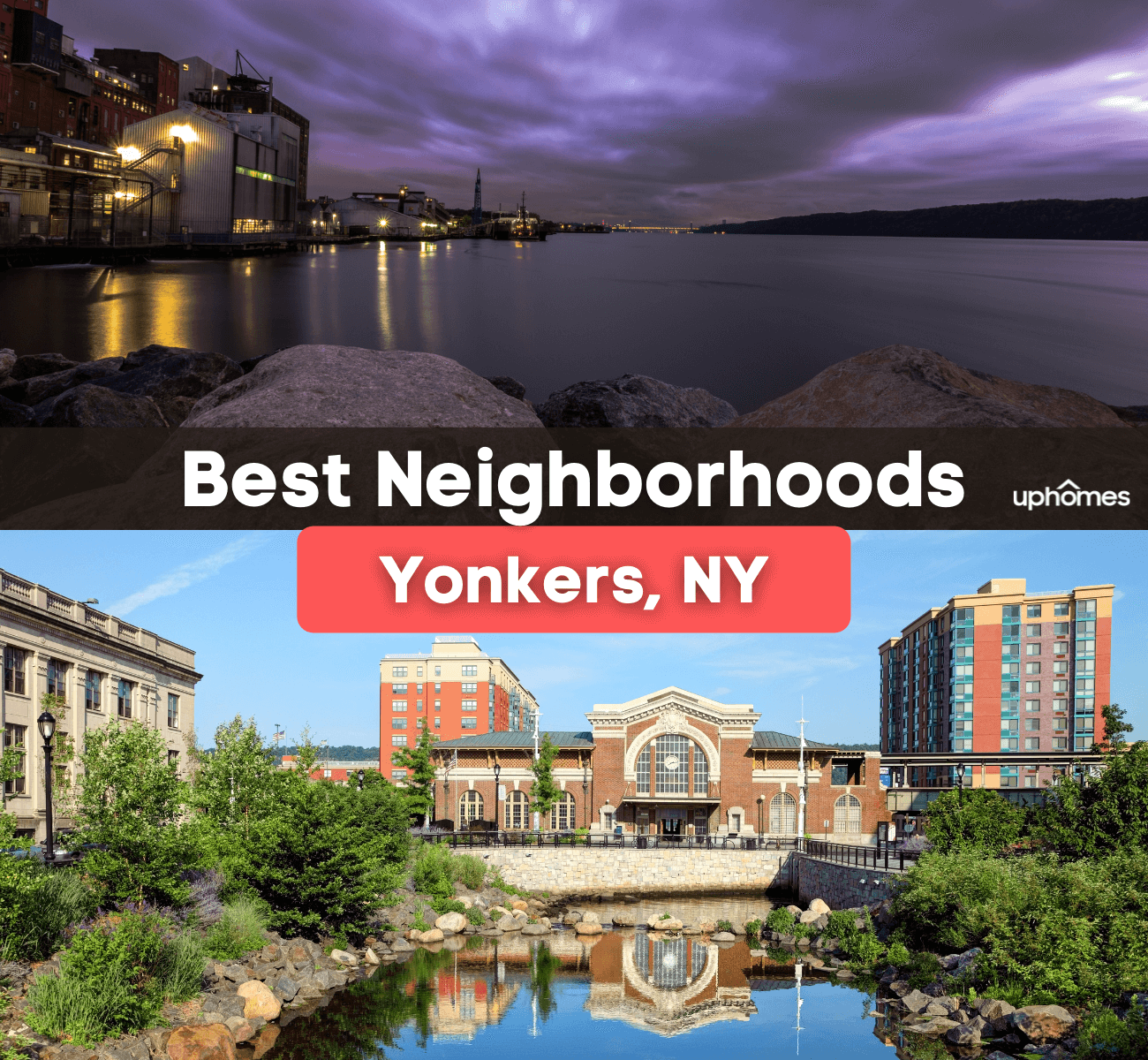 If you have decided to move to Yonkers, then you are probably wondering what the best areas in Yonkers are. Since locals consider any neighborhood on the east side of the city the safest, this guide was created to help you learn about potential neighborhoods and residential areas that may be the most suitable for you. No matter your budget or lifestyle, Yonkers has plenty of housing options available ranging from single-family homes to renovated loft-style apartments.
Without further ado, read on to learn more about the 7 Best Neighborhoods and Places to Live in Yonkers, NY! 
Getty Square
If you are moving to New York State and are making Yonkers your new home then you must consider the neighborhood of Getty Square. Referred to as the Downtown area of Yonkers, Getty Square is the central business district of the city and is also the transit hub. As the center of all big businesses, shops, and restaurants, Getty Square is a popular dense, and fast-growing neighborhood that welcomes new residents every day.
Named after the well-known 19h century merchant Robert Getty, this residential area has turned into a bustling shopping center and entertainment destination. With the highest walkability score in all of Westchester County, living in Getty Square is the best place to live in the city to not have a car.
Local Favorites:
Cedar Knolls
The neighborhood of Cedar Knolls is an affluent residential area that is located in the northeast section of the city. Described as "a neighborhood frozen in time," Cedar Knolls features narrow streets and Neo-Classical architectural styles that have been preserved since the early 20th century. Considered a National Historic Landmark, this neighborhood is attracting many families to the area for its quiet atmosphere and historic charm. 
Consisting of 143 homes that are beloved by its residents, Cedar Knolls is just 30 minutes away from New York City and is a peaceful place to live outside of busy city life. Even though Cedar Knolls has no commercial stores and has essentially remained unchanged since its early construction, this community is desired for its privacy and beautiful homes that date back to pre-depression America.
Local Favorites: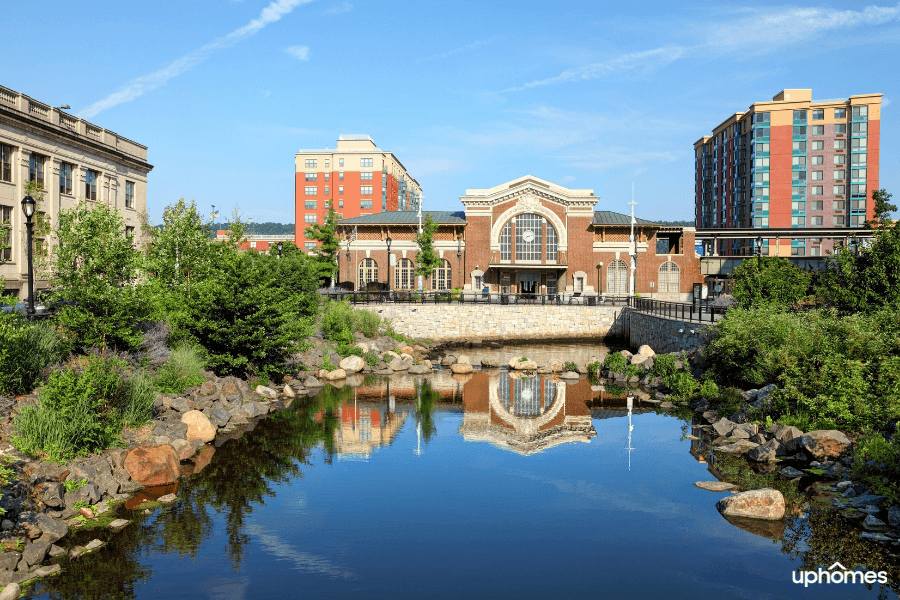 Park Hill
The neighborhood of Park Hill is situated in southwest Yonkers and was originally developed in 1888 as one of the first planned communities in the New York City Metropolitan area. Full of mansions and post-war era houses, this neighborhood was built with the intention to become a tranquil retreat for wealthy families. Thought to be a secret gem of the city, the surrounding landscape is made up of tall mature trees, expansive green spaces, and pristine views of the Hudson River.
Featuring about 1,000 single-family homes that were built between 1890 and 1930, the architectural styles that are the most prevalent are Queen-Anne and Mediterranean. Now a designated historic district, most residents can be seen walking their dog or spending time outside at a local park. Due to its strong sense of community, it is no wonder that Park Hill is considered one of the best places to live in Yonkers, NY. 
Local Favorites: 
Northwest Yonkers
Northwest Yonkers is a popular suburban area that is recognized as the home of the Hudson River Museum. With a population of almost 24,000 residents, Northwest Yonkers is a growing area with many property types to choose from. Ranked as the 11th most walkable neighborhood in Yonkers, most residents choose to have a car in order to get around even though there are reliable public transportation options available. 
Not only does the neighborhood have a high safety rating, but Northwest Yonkers is full of parks, local shops, and trendy restaurants that residents can enjoy. Plus, as part of the Yonkers Public School System, those that move with school-aged children will have access to only the best educational opportunities that the city can offer.
Local Favorites: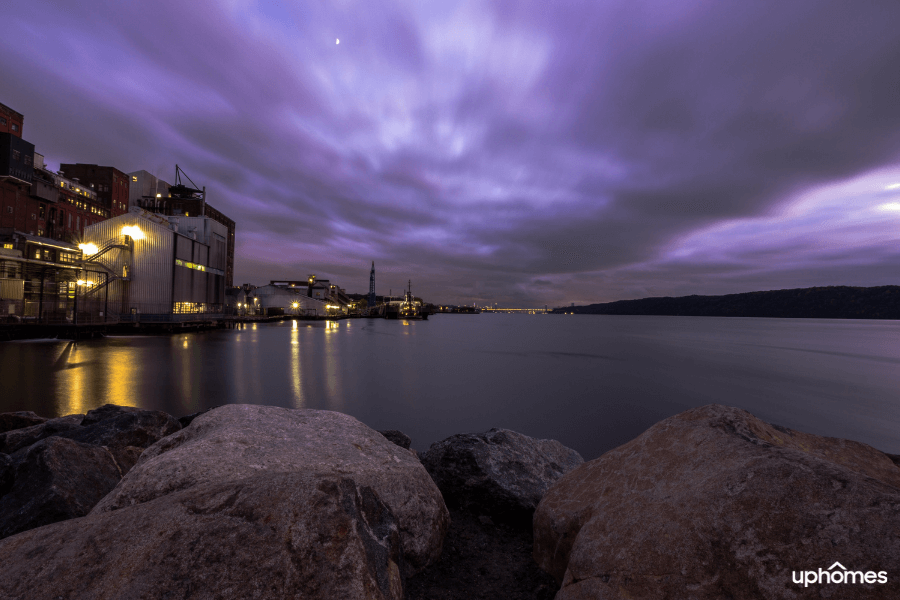 Southeast Yonkers 
The neighborhood of Southeast Yonkers is found between the Bronx River Parkway and the New York State Thruway. Located only 15 miles north of Manhattan, Southeast Yonkers is an ideal location for residents who choose to commute to work in New York City. Not only is this neighborhood blocks away from the best amenities and entertainment that New York State can offer, but residents are able to enjoy big-city perks in a laid-back residential area.
Known to have the most Irish-American and Italian-American population in the state, Southeast Yonkers certainly knows how to partake in the many St. Patrick's day festivities that occur during the month of March. Plus, with many nice single-family homes, chic apartments, and renovated condominiums for sale, there are many housing options to choose from. In our opinion - Southeast Yonkers is one of the best places to live in Yonkers.
Local Favorites: 
Dunwoodie
Considered to be one of the most suburban areas in Yonkers, the neighborhood of Dunwoodie is known to be the official home of the Yonkers "Little Italy" and public golf course. Located in a good and safe area, Dunwoodie is made up of single-family homes and is very welcoming and friendly to residents of all cultural backgrounds.
Attracting many families and young couples to the area for its family-friendly atmosphere, the nice school district, and the amount of well-maintained parks are part of what makes this neighborhood so desirable. With easy access to top amenities such as prime shopping, great restaurants, eclectic coffee shops, and local bookstores, Dunwoodie has something for everyone to enjoy. 
Local Favorites:
Beech Hill
Rated among the top 15% of highest income neighborhoods in the United States, the neighborhood of Beech Hill is one of the wealthiest places to live in Yonkers. Made up primarily of single-family homes and high-rise apartment complexes, most homes in Beech Hill were built between the years 1970 and 1999. This suburban area has a low crime rate and is ranked as having one of the lowest percentages of residents that are affected by poverty.
Local Favorites: 
Best Neighborhoods in Yonkers, NY - The Bottom Line 
Whether you are on the hunt for a single-family home in a quiet residential neighborhood or want to live in a loft-style apartment close to bustling city streets, Yonkers has the place for you. Before moving to Yonkers, make sure to reach out to one of our knowledgeable and experienced Realty Specialists to guide you through the home buying process. Our team will answer any of your questions and lead you through every step of the way on your neighborhood journey. Contact us today to find your dream neighborhood in Yonkers, NY!
#blog-moving-new-york-cta#

Find your new home
Search real estate and homes for sale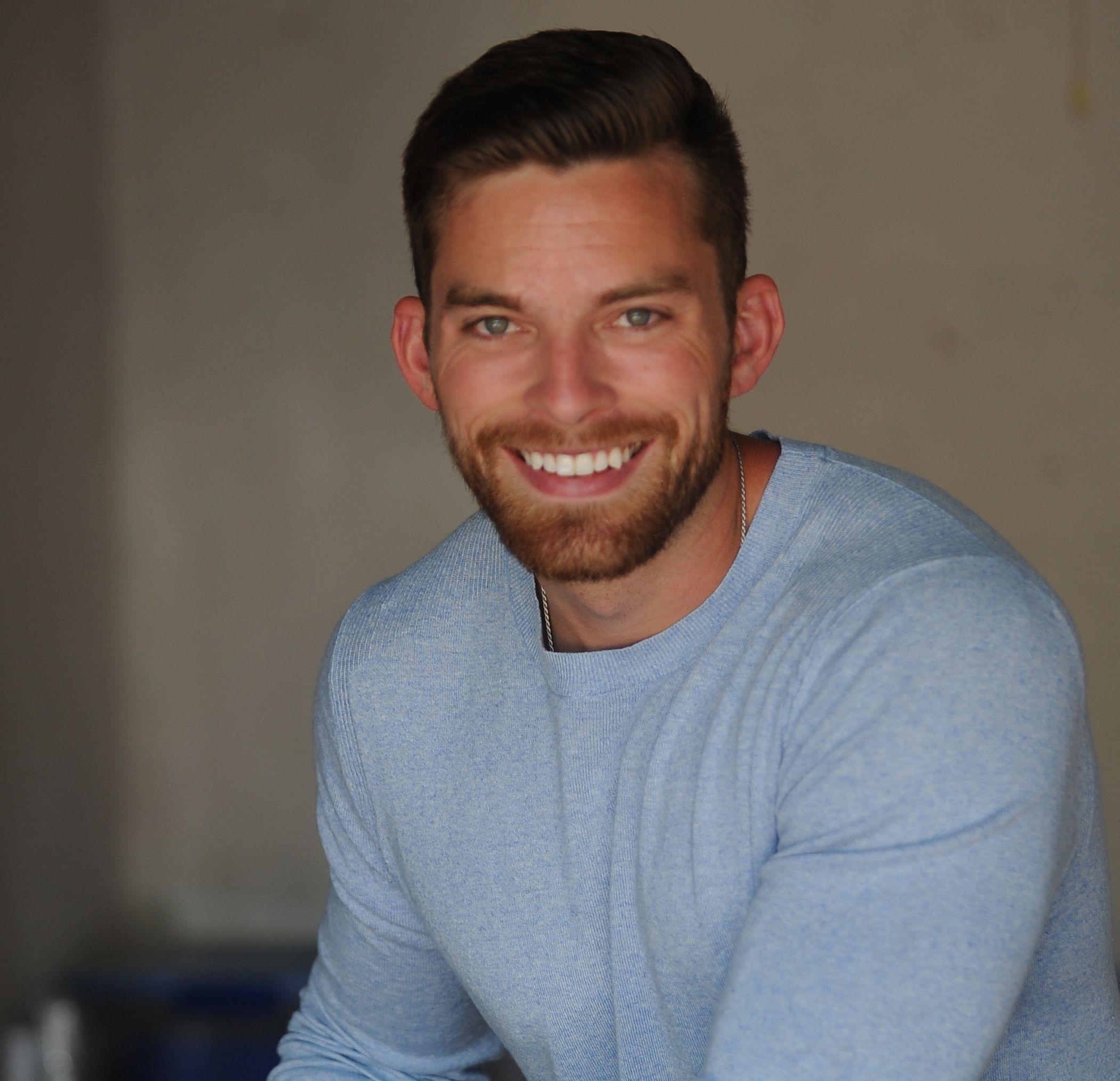 Ryan Fitzgerald
Hi there! My name is Ryan Fitzgerald, and I am a REALTOR®. My goal is to help you learn more about real estate through our Real Estate Blog! Hopefully, you enjoyed the above blog post and it found a way to provide help or value to you. When you're ready to buy or sell a home of your own let us know here. Please feel free to join the conversation by dropping us a comment below.