Life in Arizona: 11 Things to Know BEFORE Moving to Arizona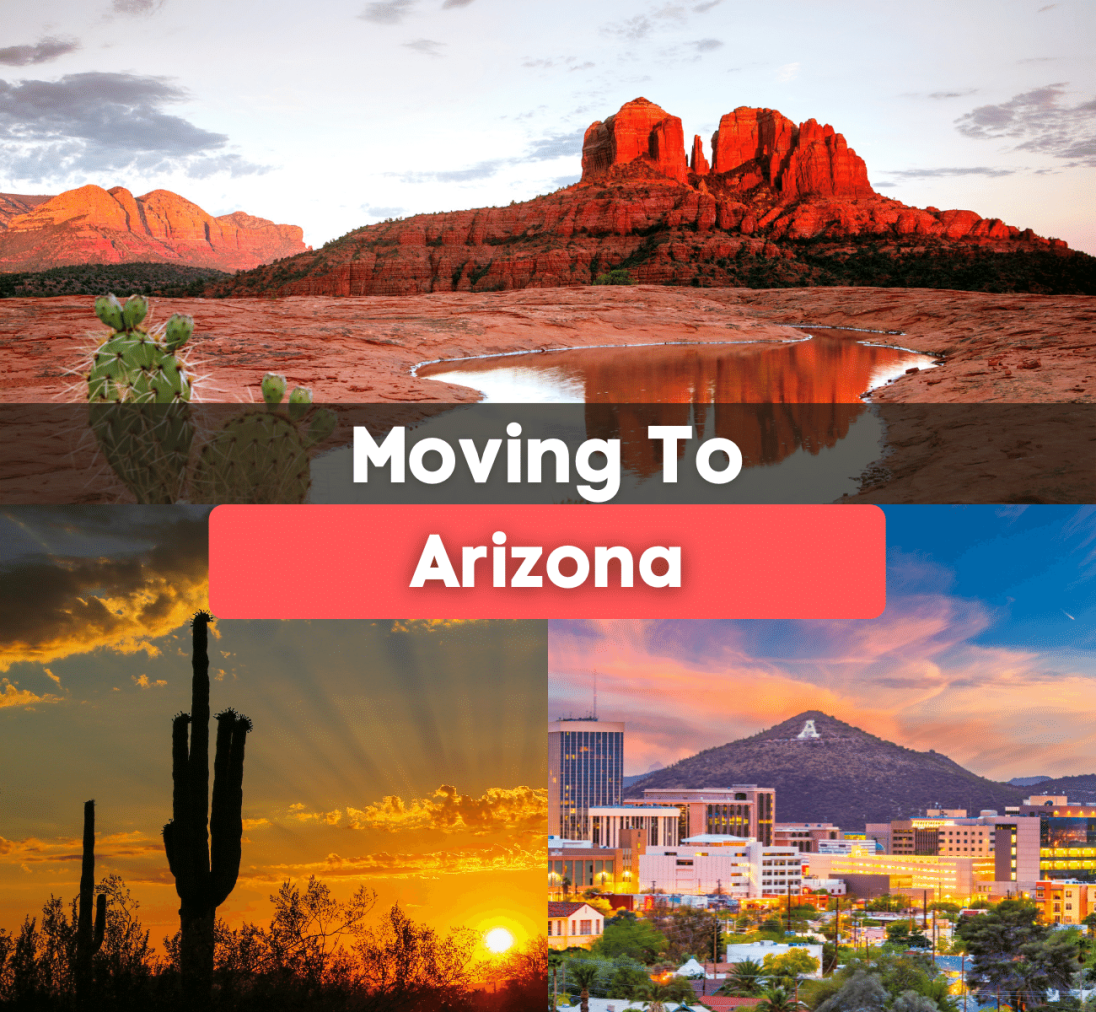 Living in Arizona
Are you considering a move to the beautiful state of Arizona? Here are the 11 things you need to know about life in Arizona!
The breathtaking state of Arizona is located in the southwestern United States and is home to over 7.279 million people. Nicknamed The Grand Canyon State, Arizona is an excellent place to live and is often considered one of the country's best places to start a new life.
Best known for its magnificent natural beauty, affordable cost of living, steady home prices, abundant job opportunities, and high-quality healthcare and education, it is no wonder that many young professionals, families, and retirees are moving to Arizona. Full of many incredible cities that offer endless opportunities to their residents as well as fantastic weather all year round, there is much to look forward to when considering a move to Arizona.
If you are wondering if it is worth moving to Arizona or are curious about what you should know about life in Arizona before making any permanent decisions, then you have found the best resource. Luckily, with the help of this ultimate moving to Arizona guide, our team has put together a list of things you should know about Arizona and any pros and cons of living in Arizona.
Read on to learn more about the 11 Things to Know BEFORE Moving to Arizona!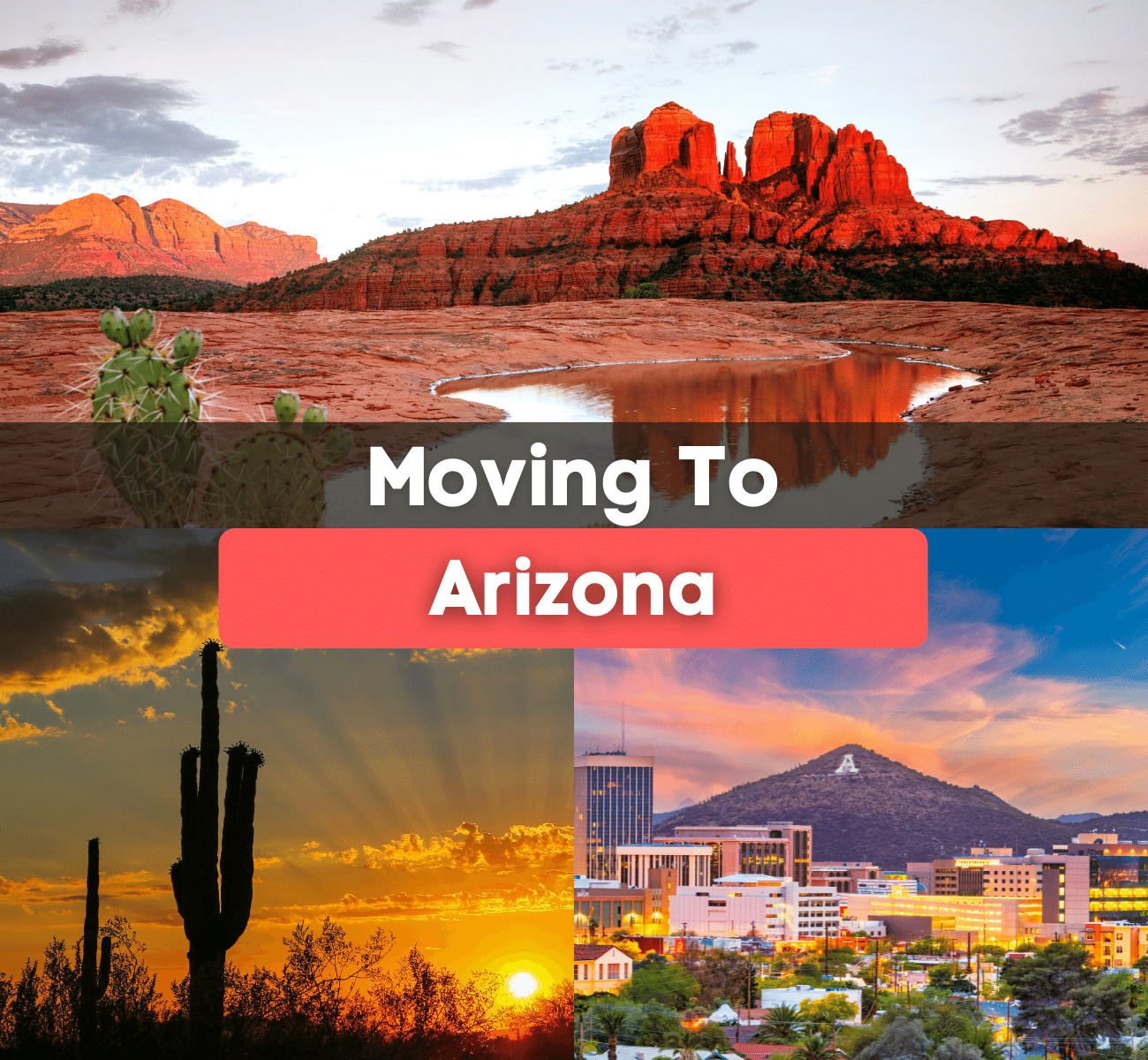 Here are the top things to know about life in Arizona!
Low Cost of Living
One of the best things about Arizona is that it is notorious for its affordable cost of living. With a cost of living that is 5% lower than the national average, alongside reasonable housing prices, it is safe to say that Arizona is a cheaper place to live compared to other areas in the United States. Living in Arizona is 77% cheaper than living in San Francisco, 34% cheaper than living in New York City, 50% cheaper than living in San Diego, 15.8% cheaper than living in Miami, and 3.5% more affordable than living in Florida.
Since your money will get you further living in Arizona, it is recommended that a resident should earn an annual pre-tax income of at least $63,520 and at least $5,293 per month to pay for rent and any other conveniences. While some cities in Arizona may be less expensive than others, overall, Arizona is a great place to live if you are looking to save some money or are living on a budget. Plus, with a housing market that only seems to get bigger and bigger while remaining affordable, residents can expect to snag a terrific home without overspending.
There is More Than Just Desert
If you are debating a move to Arizona, you are probably already associating it with cacti and billowing dunes. Containing parts of all four North American deserts, including the Sonoran, the Mojave, the Chihuahuan, and the Great Basin desert, it is hard not to be in awe of the mesmerizing landscape. While the desert tends to be the most prominent feature in this landlocked state, there is more to Arizona than just dry sand and succulents.
From the red rocks in Sedona and the mountains and Ponderosa Pines in Flagstaff to the expansive canyons in the northwest corner of the state, Arizona is home to a long list of natural wonders and breathtaking scenery that make Arizona one of the most amazing places to live and visit in the country. With 433 vibrant cities, including large metropolitan areas and small towns, Arizona's diverse geographical landscape inspires many worldwide.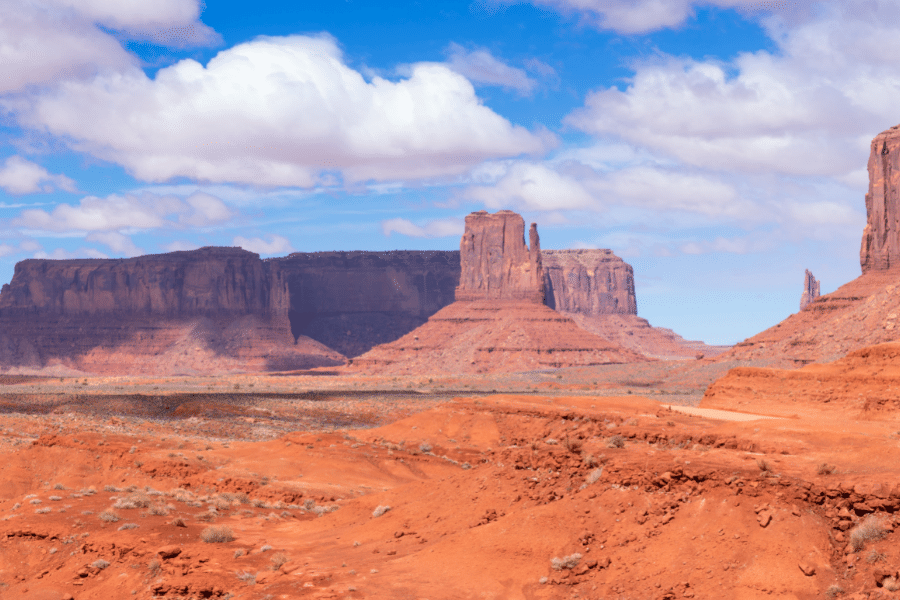 The Weather Varies
Arizona has multiple climates, like the landscape, due to the state's large land area. While half of the state is considered to have a semi-arid climate, about one-third is arid, while the other third has a humid environment. This means that the summers in Arizona are often dry and sweltering, while the winters are cold and clear. With temperatures varying between 40 degrees Fahrenheit to 105 degrees Fahrenheit, weather fluctuations are expected depending on the season and location in the state.
Most famous for its intense summer heat and unbearable dry climate, Arizona is often named one of the hottest states in America. The hottest temperature recorded in Phoenix, AZ, was 122 degrees Fahrenheit in 1990. Even though the state tends to be hot and dry most of the year, significantly closer to the Mexican border, certain cities, such as Flagstaff, can receive upwards of 75 inches of snow yearly.
Explore the Great Outdoors
From hiking in the desert to rafting and kayaking in the Colorado River, there is always an adventure awaiting you when living in Arizona. Arizona is one of the most outdoor-friendly states in the nation that encourages its residents to explore and try something new, whether it be horseback riding or mountain biking.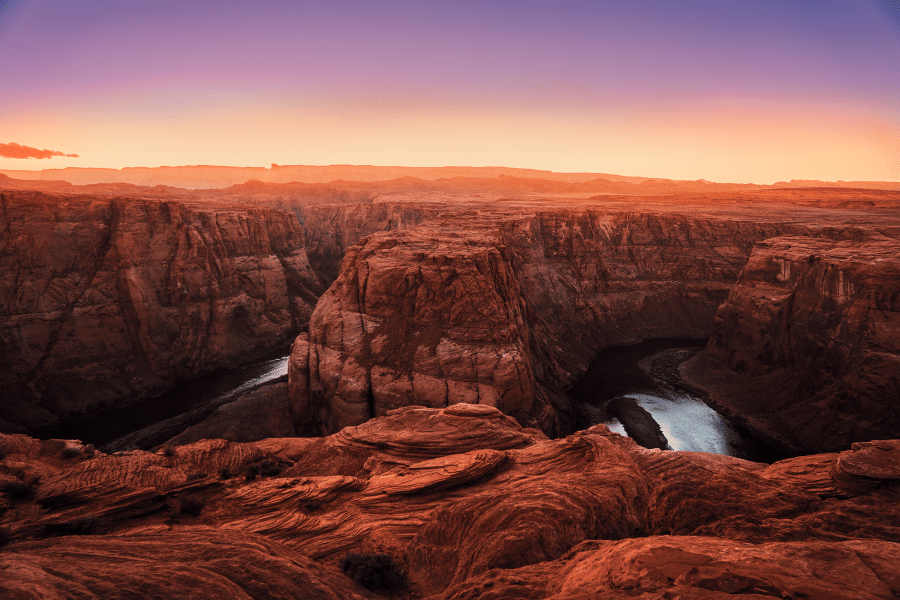 Check out these top outdoor adventures that can only be found in Arizona:
Strong Native American Culture
Home to 22 federally recognized tribes, Arizona is a center of rich history and traditions that has been home to indigenous people for more than 12,000 years. With native communities playing a significant role in the state through art and culture, about one-quarter of Arizona's land sits on a protected reservation. The Navajo Nation, which happens to be the country's largest reservation, is located here and in the Hopi and Apache communities. Since most reservations welcome visitors, residents are encouraged to participate in cultural experiences and attractions.
Thriving Job Market
Drawing many transplants to the area for its outstanding job growth and employment opportunities, Arizona is a fantastic place to live if you are looking for a job or are interested in advancing your career. Welcoming many high-tech companies, including Apple and Uber, to the area, Arizona has recently gained the nickname "Silicon Desert" for its affordability and number of innovative businesses that rival Silicon Valley in California.
With significant employment sectors and financial industries led by aerospace, semiconductor manufacturing, agriculture, mining, healthcare, and tourism, Arizona is thriving regarding job opportunities due to the low unemployment rate and continuous projected job growth. Some of the top companies in Arizona include Petsmart, Kyocera Solar, Banner Health, Circle K, and Wells Fargo.
Great Place to Retire
While many young professionals, couples, and families are moving to Arizona, so are many retirees. With its warm, dry weather, retirees can live in an exciting atmosphere close to picturesque natural areas. Not to mention the lack of seasonal allergies makes a living in Arizona as a retiree an even more appealing option. Arizona is also tax-friendly for retirees since social security income is not taxed, which is just another bonus. Plus, with over 300 golf courses located in Arizona that are all first-class and high-quality, there is no better place to relax after years of hard work.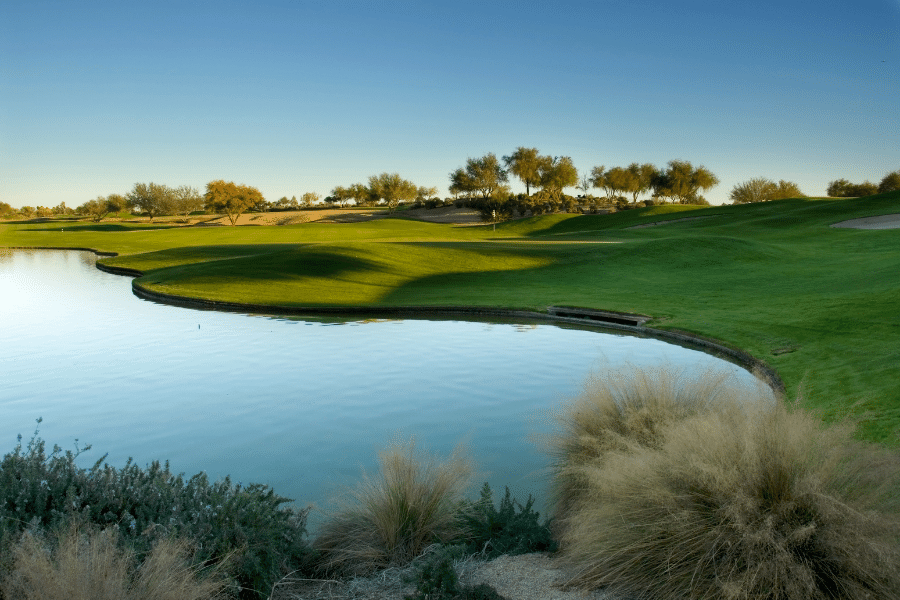 Southwestern Cuisine
Some of the best southwestern food is found in Arizona that blends Hispanic and Native American influences. Home to award-winning restaurants, cozy cafes, and innovative eateries, Arizona has no shortage of delicious specialties, including chimichangas, prickly pear margaritas, fly bread, and Sonoran hot dogs.
Check out these top restaurants in Arizona that residents are raving about:
Watch Out for Creepy Critters
Since the desert is home to a variety of wildlife and insects that can not be found in other regions of the country, it is essential to be aware of any dangerous and poisonous creatures lurking around in the Arizona wilderness. If you are hiking or venturing into your backyard, you will want to avoid certain hazardous animals crossing your path. Arizona's most dangerous wildlife are Rattlesnakes, Gila Monsters, Scorpions, Africanized Bees, Tarantulas, Black Widow Spiders, and the Sonoran Desert Toad.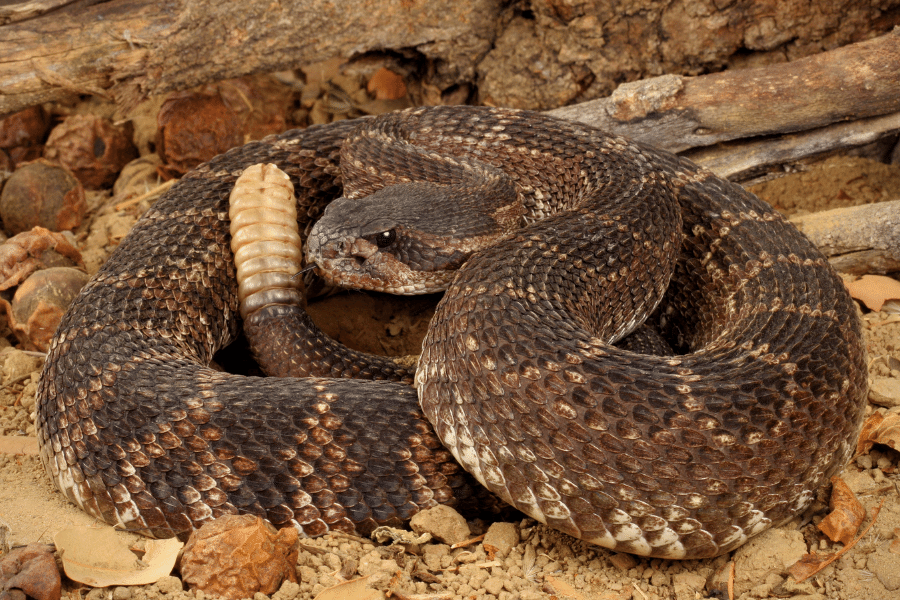 High Crime Rate
Unfortunately, Arizona has an abnormally high crime rate compared to other states of similar size. With the third-highest violent crime rate in the western United States, just behind New Mexico and Nevada, and the ninth-highest violent crime rate in the country, violent crime continues to rise year after year in Arizona, which has far surpassed the national increase. In 2020, Arizona had a total of 513 murders, giving it the 20th-highest murder rate in the United States. Instances of rape, aggravated assault, and robbery have also increased.
While there may be numerous cities and areas considered safer than others, some cities with the highest crime rate as of December 2021 are Page, Winslow, Holbrook, Phoenix, Tempe, and Tuscon. Since the crime rate in Arizona is so high, it is extra vital always to pay attention to your surroundings, lock your doors, and walk-in well-lit areas. For those moving alone, refer to the Living Alone: Home Safety Checklist for more safety information before proceeding.
Bring Your Car
Even though bigger Arizona cities might have reliable and convenient public transportation, most residents choose to bring their vehicles to get around safely and efficiently. Unlike living in New York City, walking to and from work is not always the best option since Arizona is so spread out. While owning a car might be an extra expense, efficient transportation is worth the money.
Pros and Cons of Moving to Arizona
Pros:
Low cost of living
Affordable housing
There is more than just the desert
The weather varies
There are plenty of outdoor activities and parks to visit
Thriving job market
Strong Native American culture
Arizona is a great place to retire
Delicious Southwestern cuisine
Cons:
High crime rate
There are multiple dangerous animals and insects to watch out for
Low walkability score
Extreme high heat and humidity during the summer months
There are many tourists constantly visiting
Moving to Arizona - Final Thoughts
Welcoming thousands of visitors each year for its desirable weather, low cost of living, no income tax, and increasing job opportunities, it is no surprise that so many people want to call Arizona home. From its top-rated amenities to its affordable real estate market, once you have decided to move to Arizona, figuring out which city you want to settle in will come quickly.
Whether moving to Arizona from the east coast or another state in the west, our team is here to help you find a home and property type in the city of your dreams. Before moving to Arizona, reach out to one of our fantastic and knowledgeable Realty Specialists to guide you through the home-buying process. Contact us today! We are always here to help and are ready to answer any questions.
For more information about moving and the best neighborhoods, make sure to refer to our other area guides, including moving to Tucson, the best neighborhoods in Tucson, moving to Tempe, the best neighborhoods in Tempe, moving to Mesa, the best neighborhoods in Mesa, moving to Gilbert, the best neighborhoods in Gilbert, moving to Chandler, and the best neighborhoods in Chandler.

Find your new home
Search real estate and homes for sale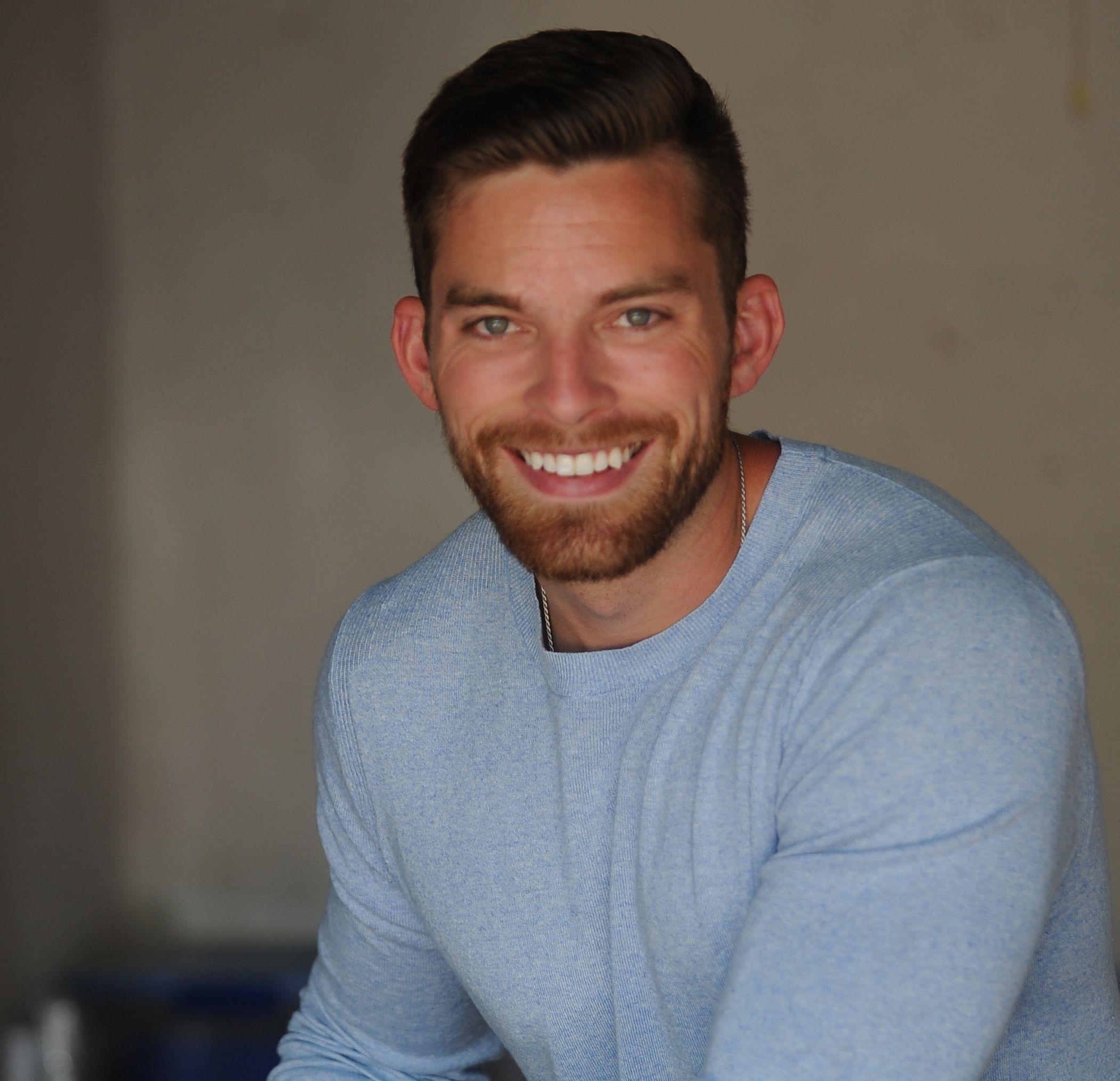 Ryan Fitzgerald
Hi there! My name is Ryan Fitzgerald, and I am a REALTOR®. My goal is to help you learn more about real estate through our Real Estate Blog! Hopefully, you enjoyed the above blog post and it found a way to provide help or value to you. When you're ready to buy or sell a home of your own let us know here. Please feel free to join the conversation by dropping us a comment below.