10 Best Neighborhoods in Gilbert, AZ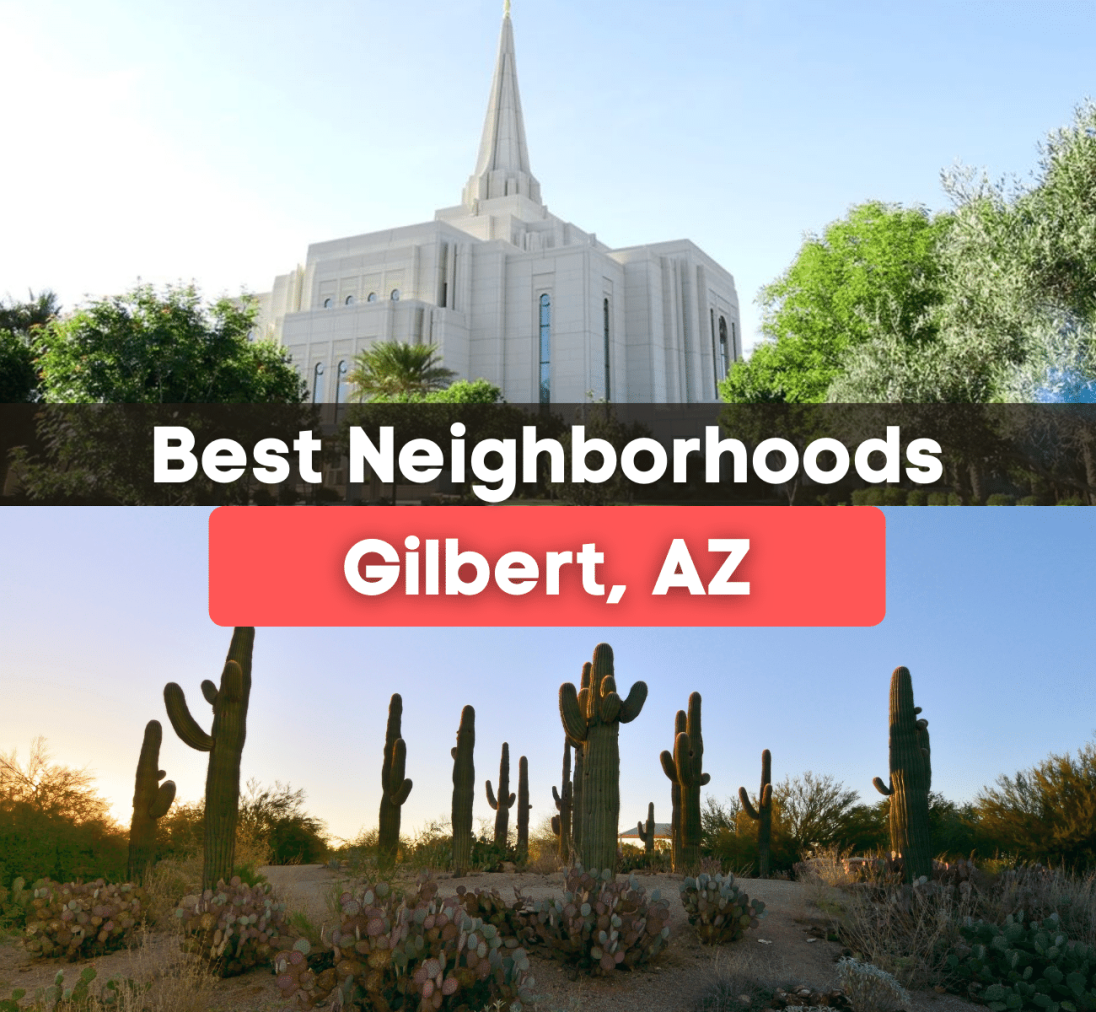 Best Places to Live in Gilbert
Are you searching for the best places to live in Gilbert, AZ? Check out these ten great places to live if you are moving to Gilbert!
Once referred to as the "Hay Shipping Capital of the World" until the late 1920s, Gilbert, Arizona, used to be a prime farming community and has since become one of the best places to live in Arizona. Now known as the fifth largest municipality in Arizona, the town of Gilbert is located just southeast of Phoenix within the city's metropolitan area.
Evolving into a fast-growing community and considered the largest town in the United States, many young professionals and families are moving here in search of job opportunities or to take advantage of the town's highly-rated public school system.
While the town is also known for its high Mormon population, Gilbert is unique in that nearly 40% of all Gilbert residents hold a bachelor's degree or higher, leading to a high household median income of $80,000. Offering its residents a sparse suburban feel and providing a safe and vibrant atmosphere, it is no wonder that the population size continues to grow year after year.
So if you are moving to Gilbert and trying to figure out the best area to live in, you have come to the right place. While Gilbert may house some of the region's wealthiest residents, Gilbert has no shortage of safe and affordable neighborhoods that will meet any budget.
Read on to learn about a few of the best neighborhoods in Gilbert and discover homes for sale in Gilbert!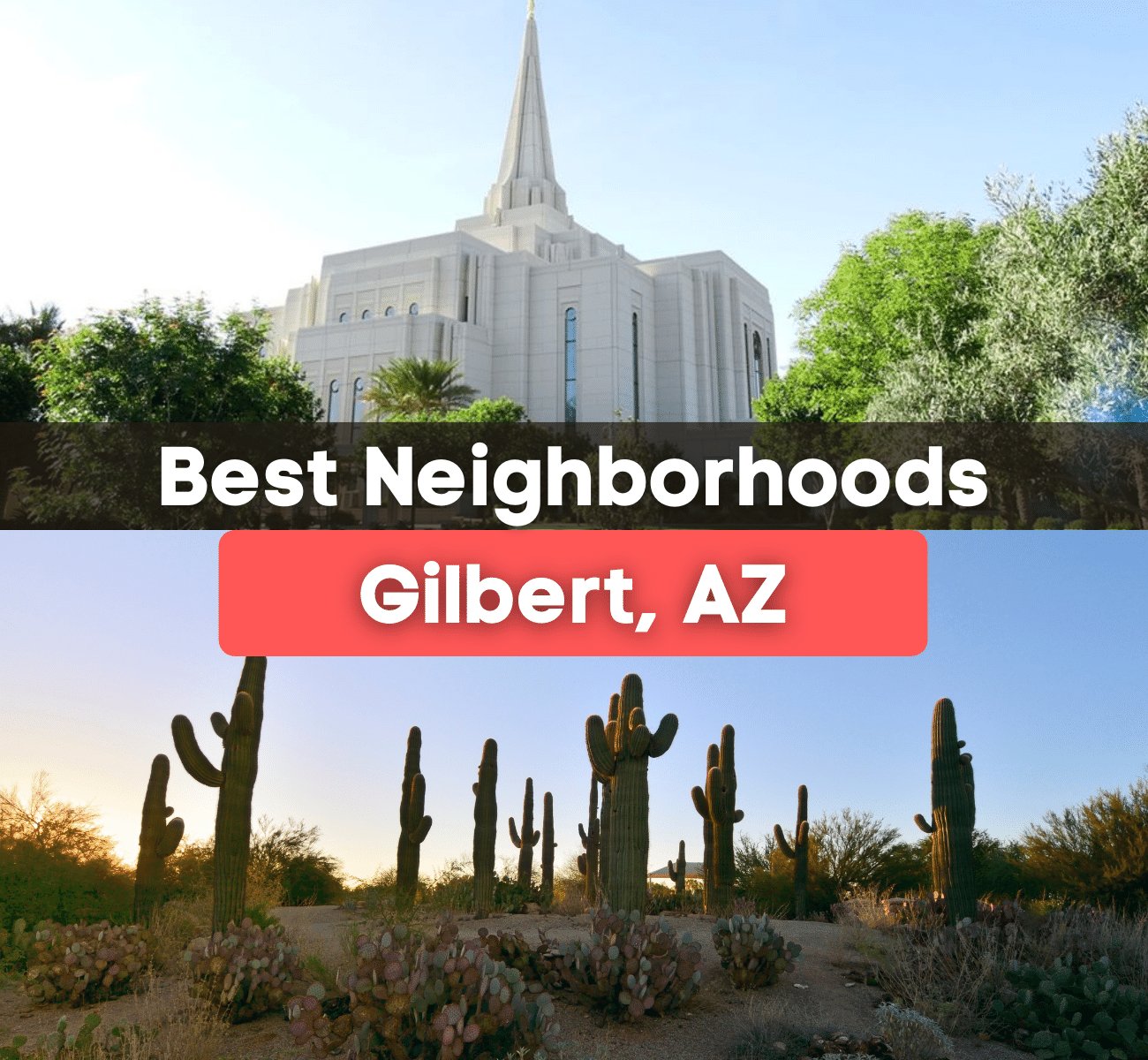 This is where you should live in Gilbert, AZ!
Val Vista Lakes
The neighborhood of Val Vista Lakes is a fantastic place to live in Gilbert, with outstanding amenities and friendly neighbors. Home to 24 residential subdivisions, including several custom gated communities, Val Vista Lakes is a wonderful 900-acre community surrounded by beautiful lakes.
Val Vista Lakes is a welcoming and sought-after place to live in Gilbert, featuring distinct home collections, commercial areas, excellent schools, fantastic medical facilities, and several daily conveniences. Offering single-family homes, condos, and townhomes that were mostly built between 1986 to 2005, there is bound to be a place for you in this highly-ranked community.
Local Favorites: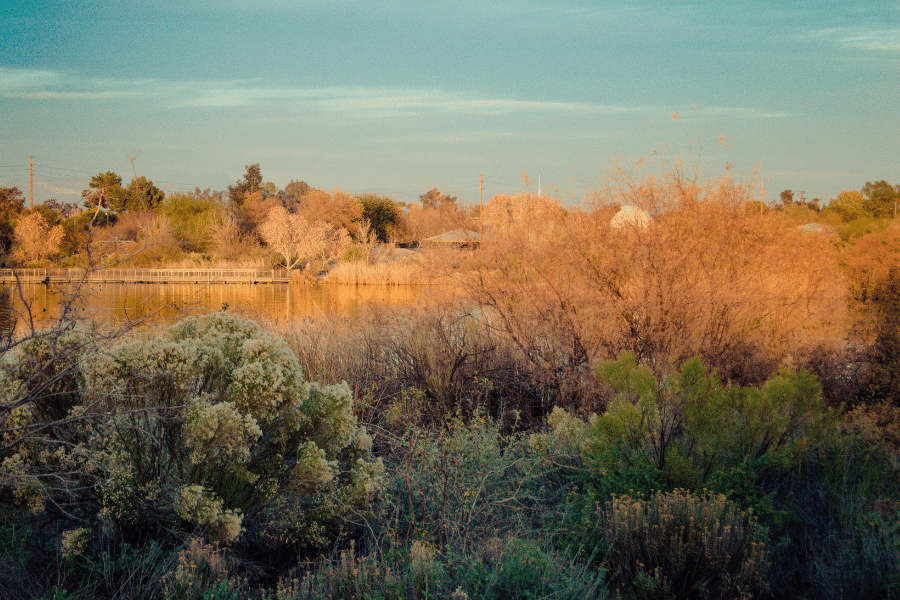 Power Ranch
Home to a population of over 32,706 residents, the neighborhood of Power Ranch is a charming 1,414-acre community that has gained a reputation for having a welcoming atmosphere and gorgeous homes ideal for families of all sizes. Offering its residents a true sense of community, Power Ranch has a median home price of $365,000 and an average home size of 2,176 square feet.
With homes designed with families in mind, Power Ranch is filled with gorgeous landscaping, tree-lined streets, walking trails, fishing lakes, clubhouses with pools, and multiple neighborhood parks that will keep all residents occupied without having to leave the community. In our opinion - Power Ranch is one of the best places to live in Gilbert!
Local Favorites:
Seville
Recognized as a highly sought-after golf community, the neighborhood of Seville offers some of the finest real estate in Gilbert. Described as a masterfully planned community where each home is beautifully designed at every price point, Seville is a great place to live in Gilbert, no matter your budget.
Living in Seville will provide various upscale amenities, including seven large community parks, three basketball courts, three volleyball courts, a country club with a championship golf course, tennis courts, pools, and a fitness center that appeal to all ages.
Local Favorites:
Layton Lakes
The lake-filled community of Layton Lakes is a scenic neighborhood in Gilbert that contains two top-rated schools, walking trails, and several family-friendly amenities. Considered to be a well-maintained and beautifully landscaped area, most of the homes in Layton Lakes were built in 1999 or are new.
Offering a variety of home types, including single-family homes, condos, and townhomes, most homes for sale in Layton Lakes range between 1,272 to 4,110 square feet and include three to five bedrooms and two to five bathrooms. The median sale price in this neighborhood is $647,500.
If you are moving to the area with school-aged children, the best schools that feed into the neighborhood are Weinberg Elementary School, Santan Junior High School, and Perry High School.
Local Favorites: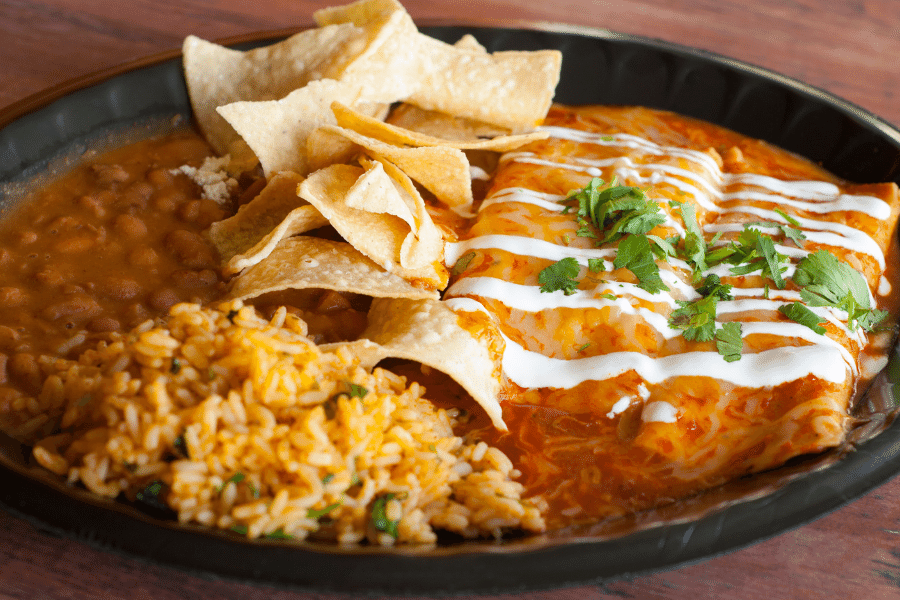 Morrison Ranch
The master-planned community of Morrison Ranch is located in the heart of Gilbert and is a highly desirable place to live that combines premium features with quality craftsmanship. Featuring tree-lined streets, public parks, and open green spaces, Morrison Ranch combines modern architecture with traditional styles, including Farmhouse, Ranch, and Cottage architectural designs.
Local Favorites:
Ashland Ranch
Located just a few miles from Downtown Gilbert, the neighborhood of Ashland Ranch is a great place to live in the city and comprises 693 homes. As a quiet community, Ashland Ranch is an ideal place to live for residents who enjoy an active lifestyle since the neighborhood is found near several recreational facilities and multiple public parks surrounded by natural Arizona beauty. Known to be a fantastic place to raise kids, Ashland Ranch is home to excellent schools, friendly neighbors, and quiet and peaceful streets.
Local Favorites:
Adora Trails
With features and amenities that will keep even the most active of families entertained all year long, the master-planned community of Adora Trails in Gilbert is considered one of the city's best neighborhoods. Offering more than 12 miles of walking trails and amazing views of the San Tan Mountain Regional Park, Adora Trails is the place for adventure lovers since it is just minutes away from recreational activities such as hiking, biking, and horseback riding.
Local Favorites: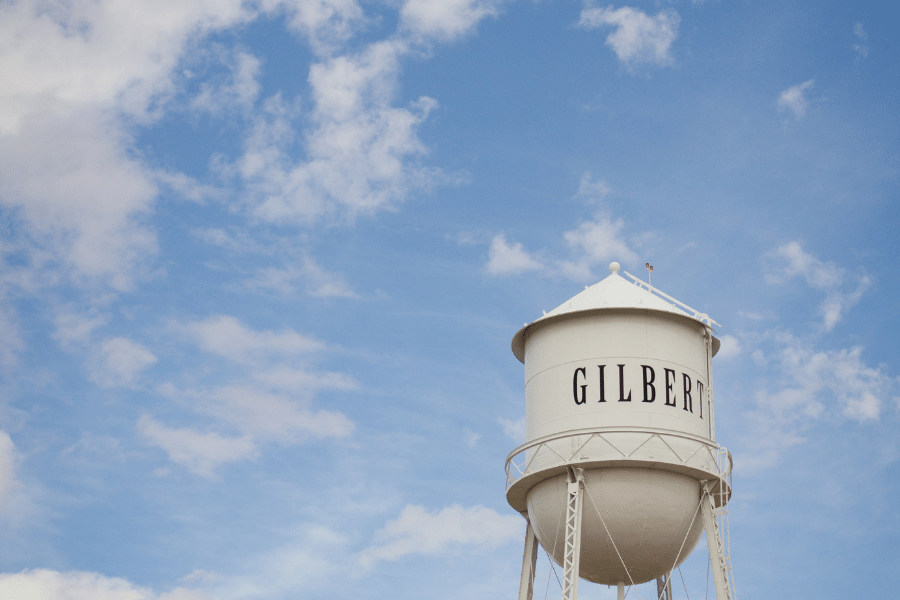 The Islands
The Islands community in Gilbert was developed between 1986 and 2015 and is a true oasis within the city since it comprises 80 acres of lakes and 30 acres of lush landscaping. Conveniently located close to downtown, The Islands community is home to a variety of commercial properties, single-family homes, townhomes, and condos that all range between 841 to 5,706 square feet. Some of the best schools in the area for those moving with school-aged children include Islands Elementary School, Mesquite Jr High School, and Chandler High School.
Local Favorites:
Lyons Gate
Consisting of 1,936 homes, the master-planned community of Lyons Gate is a fast-growing neighborhood with three community pools, eight playgrounds, multiple walking trails throughout the community, and a clubhouse that residents can rent out. A great area to call home for young and older families, Lyons Gate offers gorgeous floor plans that are all unique and loaded with designer features.
Local Favorites:
Coronado Ranch
Found northeast of the intersection of Higley Road and Queen Creek Road, the family-friendly community of Coronado Ranch in Gilbert comprises 998 homes. It is described as a well-established place to live. Featuring primarily large single-family homes built between 2001 to 2004, most homes range from 1,498 to 4,015 square feet in size and have three to seven bedrooms and two to four bathrooms.
For those moving with school-aged children, some of the best schools in the area include Power Ranch Elementary School, Sossaman Middle School, and Higley High School.
Local Favorites: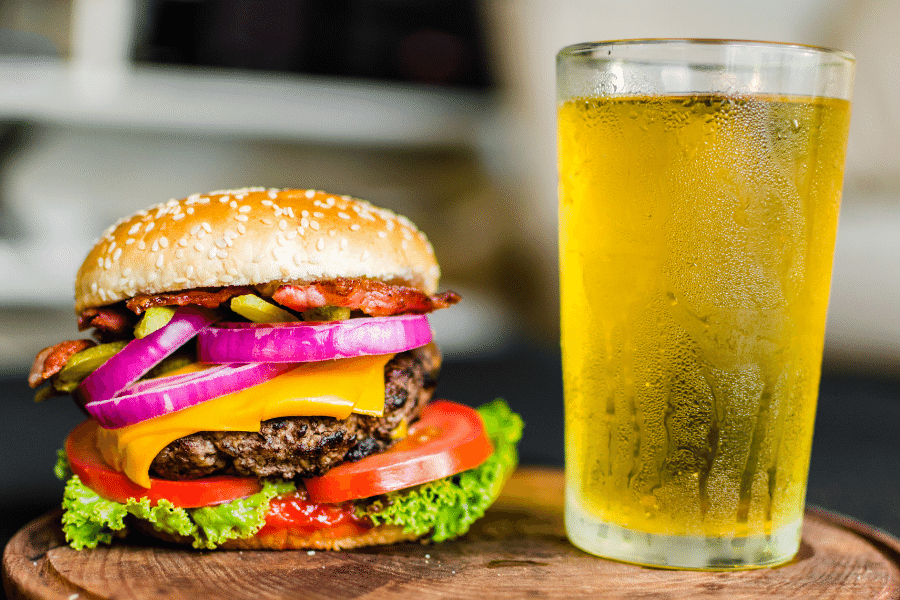 The Best Places to Live in Gilbert - Final Thoughts
From single-family homes for sale in Gilbert to townhomes for sale in Gilbert, finding your dream home is possible with the help of our Realty Specialists. No matter what property type or home style you are looking for, our team is here to answer any questions you might have! We are here to help. Make sure to contact us today!

Find your new home
Search real estate and homes for sale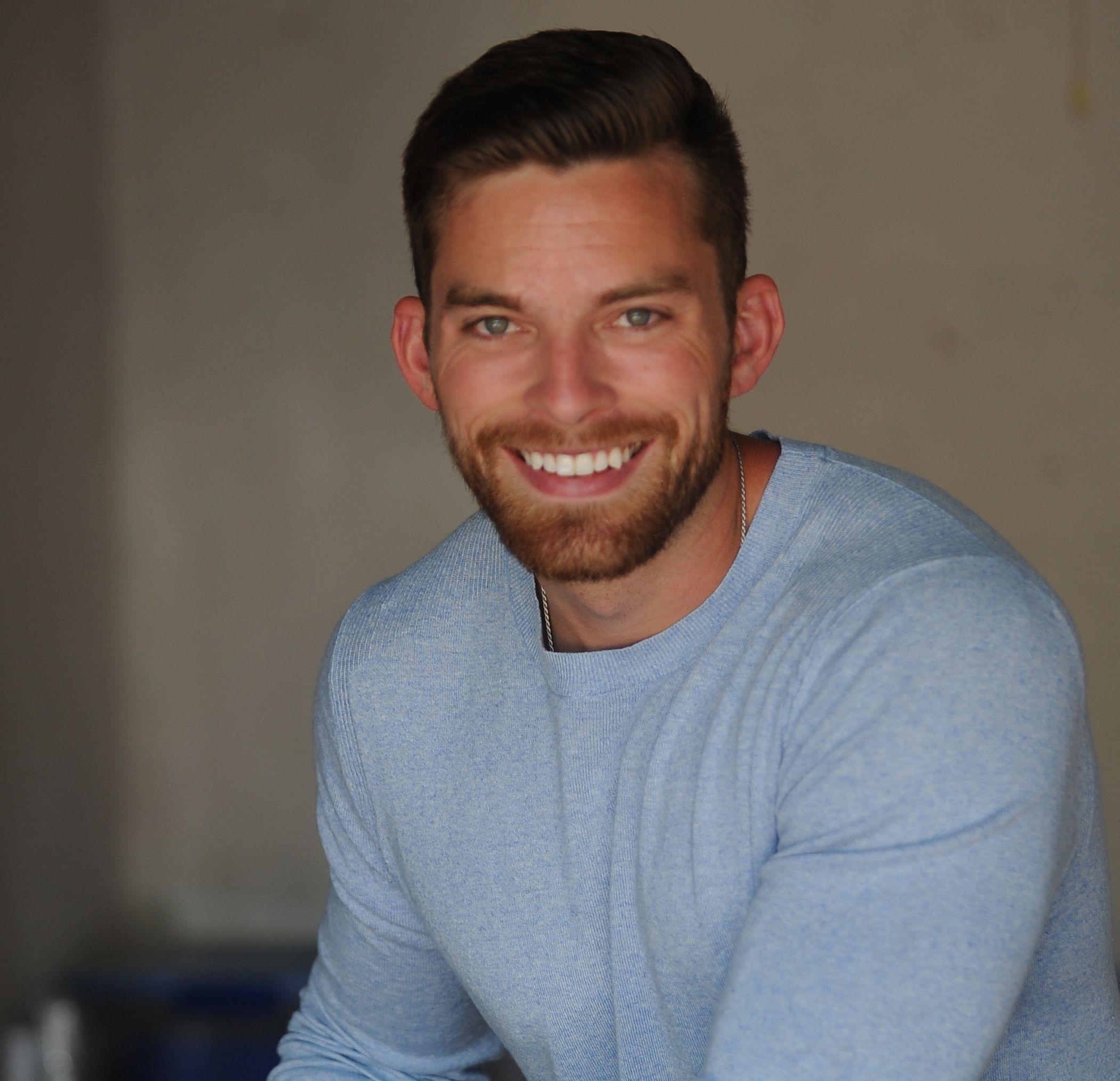 Ryan Fitzgerald
Hi there! My name is Ryan Fitzgerald, and I am a REALTOR®. My goal is to help you learn more about real estate through our Real Estate Blog! Hopefully, you enjoyed the above blog post and it found a way to provide help or value to you. When you're ready to buy or sell a home of your own let us know here. Please feel free to join the conversation by dropping us a comment below.