10 Things to Know BEFORE Moving to Mesa, AZ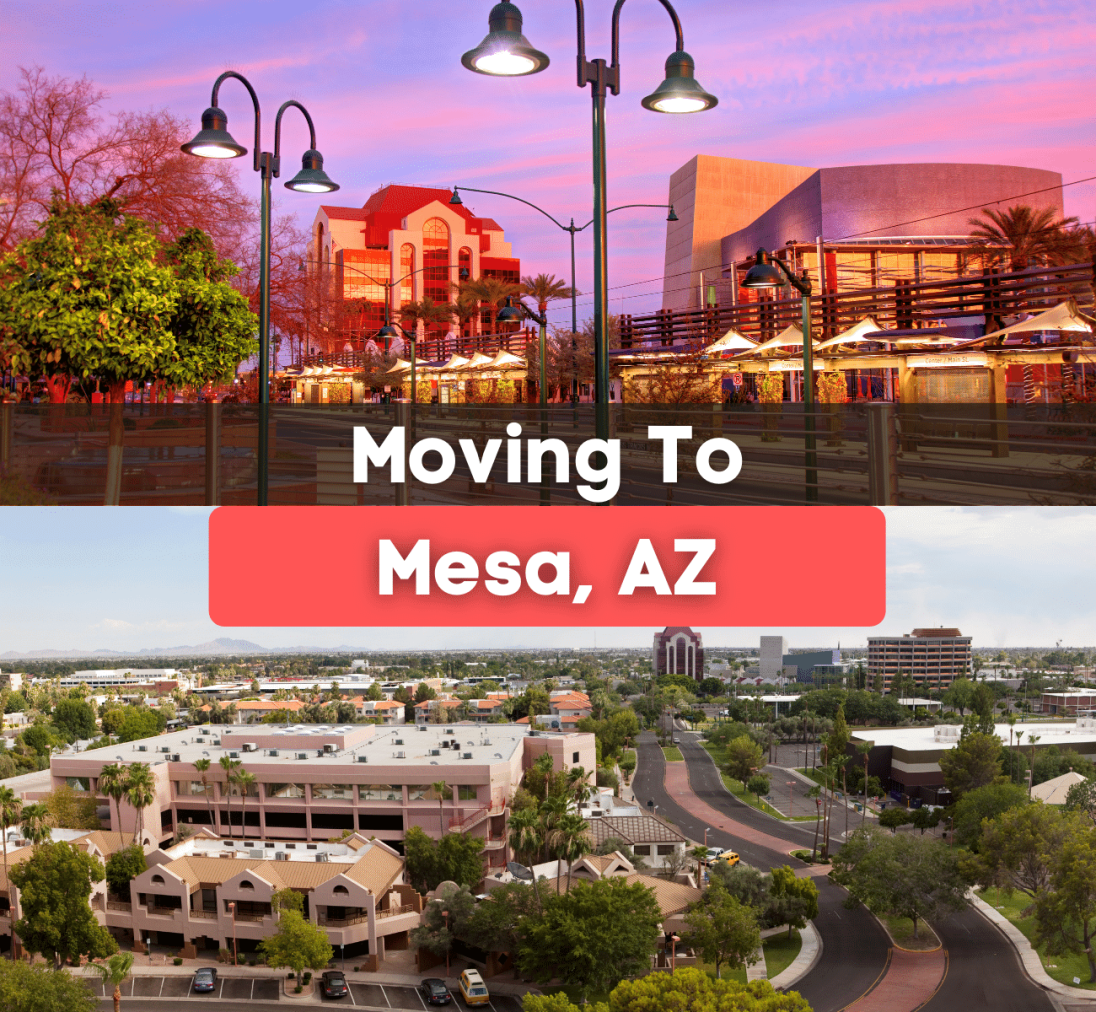 Living in Mesa
Are you thinking about moving to Mesa, AZ? This is everything that you need to know about living in Mesa!
Described as the ultimate desert playground, the city of Mesa, Arizona, which is located just East of Phoenix, is an excellent place to live in Maricopa County.
Best known for its sought-after outdoor adventures, Mesa is the third largest city in Arizona and is the ideal place to live in the Southwest United States for adventure seekers and foodies alike.
Surrounded by the natural beauty of the Sonoran Desert and the Tonto National Forest, Mesa is made up of canyon-carved waterways, numerous hiking trails, and unique archeological finds in the East Valley section of the Phoenix Metropolitan Area.
Even though Mesa is found in the middle of the desert, the city is a rapidly growing destination and is currently growing at a rate of 1.28% annually. With more than 450,000 residents, Mesa is one of the state's most famous cities since tens of thousands of people move here yearly.
Found 18 minutes from Tempe, 20 minutes from Scottsdale, two hours from Tucson, and two and a half hours from Flagstaff, it is no wonder that Mesa is considered one of the best places to live in Arizona for its location alone.
So what is life like in Mesa? Keep reading to find out.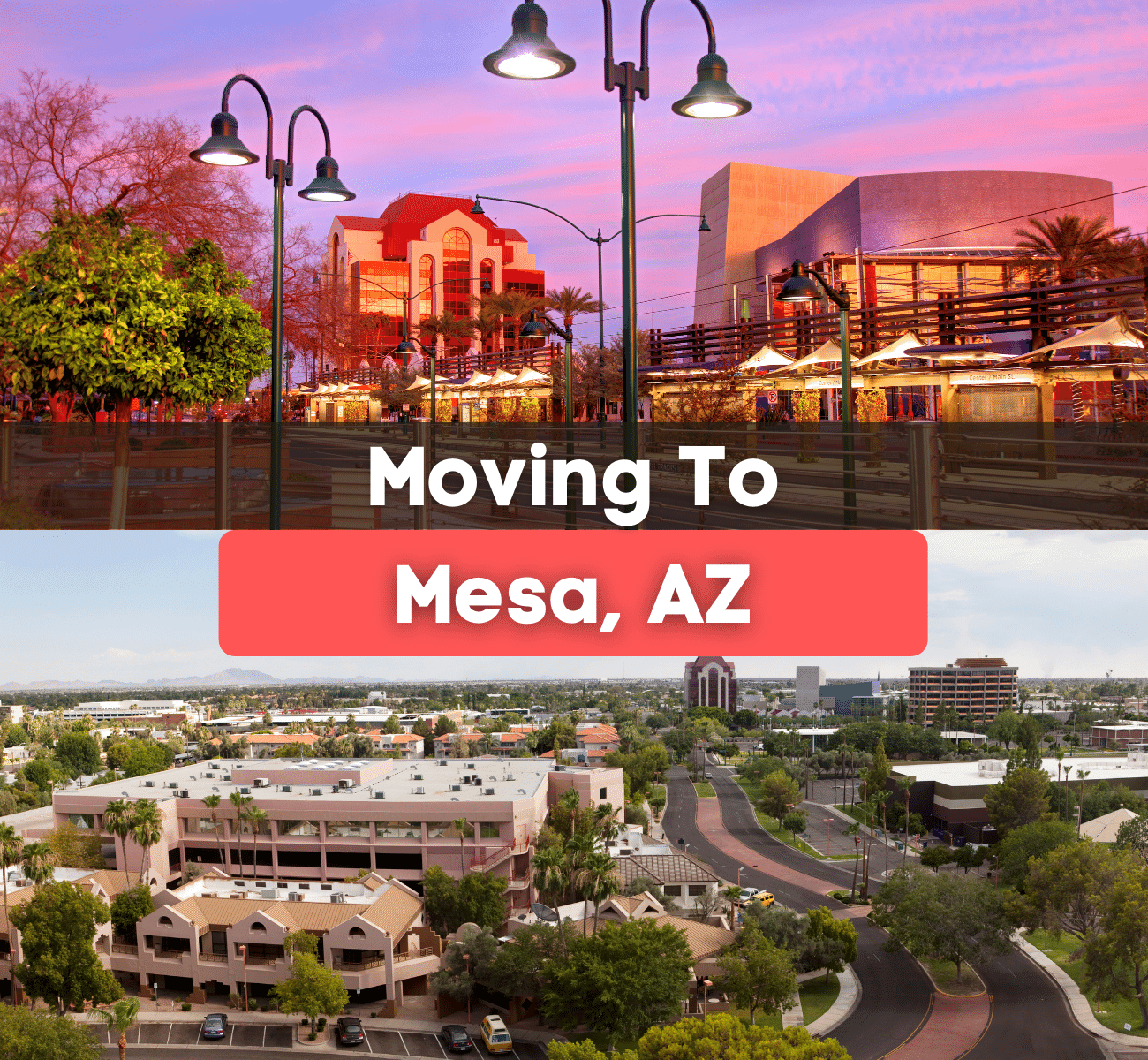 Here are the top 10 things to know about life in Mesa before moving!
Cost of Living in Mesa
Even though the cost of living in Mesa is 2% higher than the national average, its reasonably priced homes make this Phoenix suburb one of the most affordable and top places to live in Arizona. With a median home price of $168,500 and an average monthly rent of $907, residents can easily find homes that fit any budget.
With one of the lowest property tax rates in the United States, Mesa is an excellent place to invest in real estate, whether you are searching for a single-family home, condo, townhome, or apartment. While utility prices are 6% higher than the national average, and transportation expenses are 3% higher than the national average, most likely due to the higher-than-average vehicle insurance and registration fees, Mesa is still a relatively cheap place to live.
To live comfortably in Mesa, it is recommended that a resident make a median income of $42,654 a year since the average cost of living that a single resident spends per month, excluding rent, adds up to about $804.
Mesa is a Great Place to Retire
Considered to be one of the best places to retire, many snowbirds are moving to Mesa for its fantastic weather, affordability, and promise of an active lifestyle. Home to many golf communities, hiking trails, and luxury amenities, retirees can soak up the sunshine in this comfortable suburb just outside of the big city of Phoenix.
Plus, near top-rated hospitals, including Banner University Medical Center in Phoenix and Mayo Clinic in Phoenix, retirees have plenty of places to explore and a wide range of healthcare options.
Fruitful Job Market
Experiencing a job market increase of 3.3% over the last year, Mesa is not only growing in terms of population but also by job growth. Future job growth is predicted to increase by 47.1% over the next ten years, higher than the United States average of 33.5%.
While most area jobs that are expected to see this significant increase in growth over the next few years will be within the construction and manufacturing industries, other large enterprises in Mesa that fuel the area's economy include healthcare, education, tourism, technology, defense, aerospace, and aviation.
Some top companies to work for in Mesa include Mitel, American Traffic Solutions, Empire Cat, Level 3 Audiovisual, Ideal Physical Therapy, Mesa Public Schools, and McDonnell Douglas Helicopter Systems.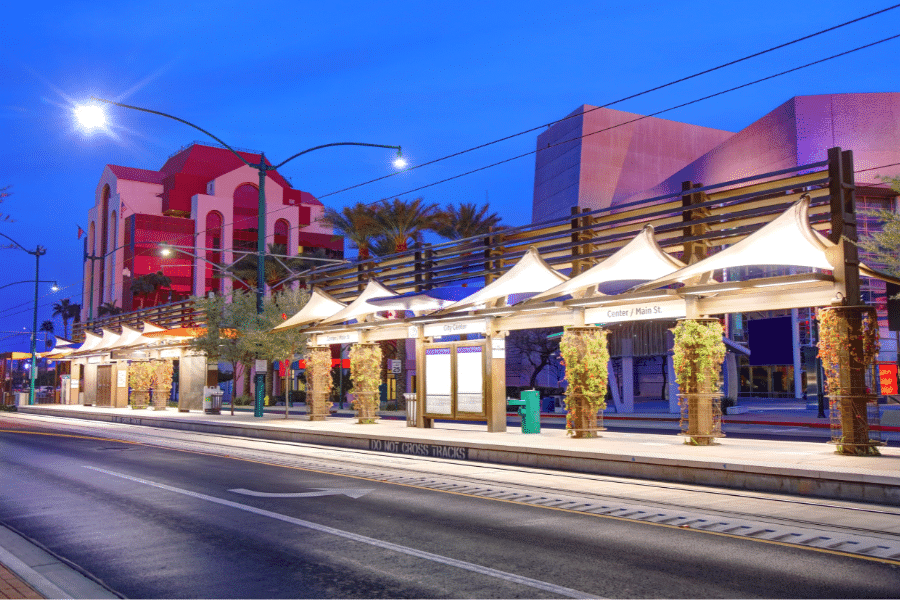 Warm Weather Year-Round
If you are sick of cold weather, you might want to start packing now since the summers in Mesa are sweltering and dry while the winters are cool. Remaining primarily clear year-round, the typical daily temperature in Mesa ranges from 43 degrees Fahrenheit to 106 degrees Fahrenheit and rarely dips below 35 degrees or rises above 111 degrees.
The hottest month in Mesa is July, with an average temperature of 93 degrees, and the coldest month is December, with an average temperature of 55 degrees. The city's low humidity, dry, clean air, and warm temperatures attract so many visitors and new residents to the area.
| | | |
| --- | --- | --- |
| Climate Averages | Mesa Average | National Average |
| Rainfall | 10.1 inches | 38.1 inches |
| Snowfall | 0 inches | 27.8 inches |
| Sun | 301 days | 205 days |
Dining
Earning a reputation as one of Arizona's top culinary hotspots, Mesa is known for its southwestern fare and mixture of global cuisine that will bring you back for more. Whether you are looking for a nice place to have an early afternoon brunch with friends or want to make reservations for a celebratory dinner, Mesa is home to a variety of world-class restaurants, chic cafes, and hip eateries that need to try.
Check out these favorite local restaurants in Mesa, AZ:
Hiking
Offering accessible, moderate, and challenging trail options, there is no better way to enjoy the great outdoors and discover scenic places in Mesa than hiking. Providing miles and miles of desert hiking trails perfect for all ages and skill levels, hiking in Mesa is one of the best ways to get to know the area. These trails provide stunning views of the Sonoran Desert landscape and the nearby rocky terrain, and each path is dotted with thousands of cacti and other native desert plants.
Explore these top favorite local hiking trails in Mesa, AZ: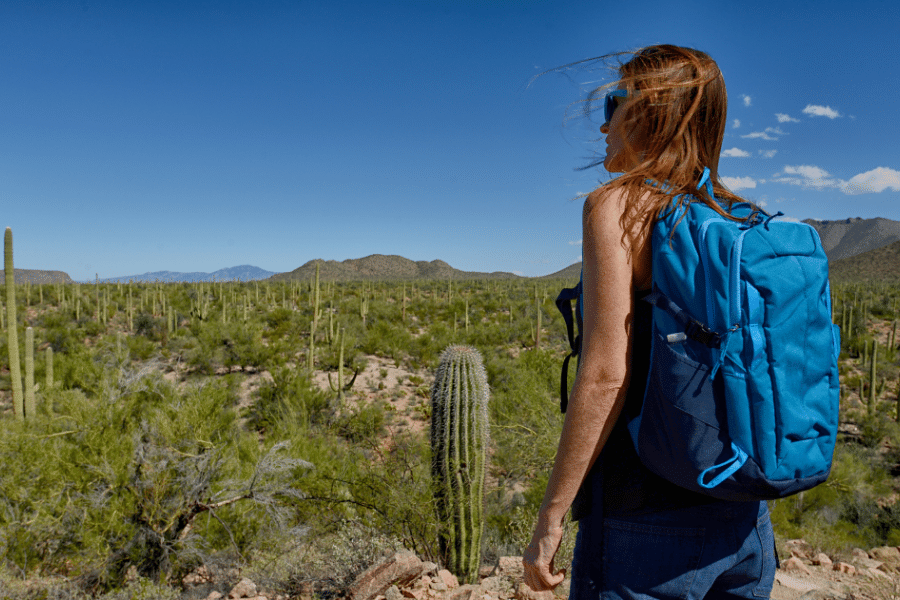 Great Schools
Home to many of the best primary education schools in the state, the Mesa Unified Public School District has 23 highly-ranked schools that have earned an "A" rating. Served by four school districts and the East Valley Institute of Technology, the Mesa Unified Public School District is the largest public school district in Arizona since it does more than 64,000 students during the school year.
While the only higher education institution in Mesa is Mesa Community College, Arizona State University in Tempe, which is only about a 15-minute drive away.
Golf Courses
There are 25 golf courses in Mesa, including one municipal course, perfect for all levels of play, whether you are a pro or just learning how to swing. Since the warm weather is ideal for enjoying the sport all year round, it is no wonder that so many visitors are flocking here to take advantage of these world-renowned courses.
Play a round of golf at one of these favorite local golf courses in Mesa, AZ: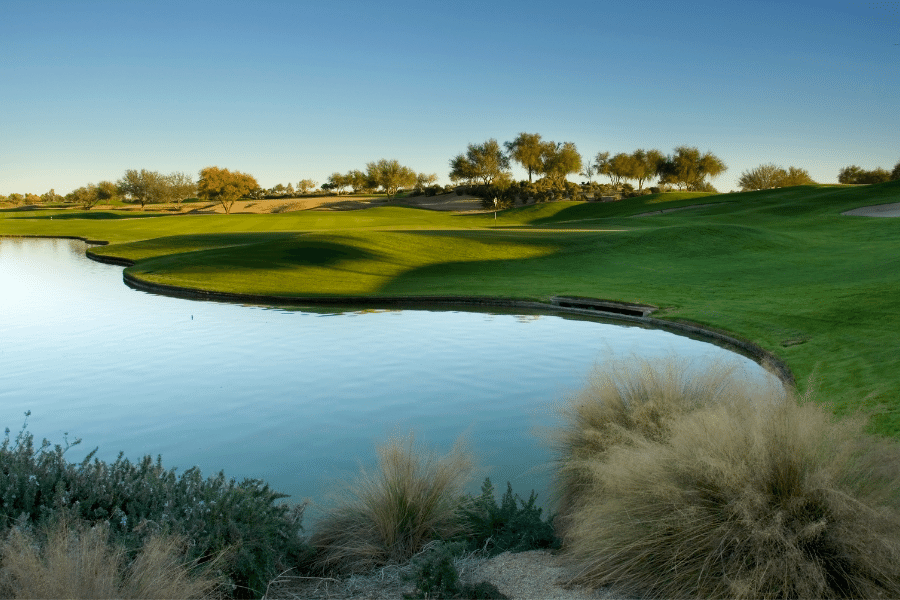 Taprooms and Breweries
While Mesa might be well known for its delicious food, the city is also becoming a prime destination for its beverages. As more and more craft breweries decide to pop up all over the city, the more the East Valley is earning a reputation for its bar hopping and unique house-made beer.
Enjoy a craft beer with friends at these highly-rated taprooms and breweries in Mesa, AZ:
Museums
Since many museums in Mesa offer free admission, there is no better way to spend the day indoors when the heat gets a little bit too intense than by visiting one of the city's many unique museums. The museums in Mesa do a fantastic job educating the public and keeping all ages entertained by offering world-class exhibitions, educational programming, and several events and festivals.
Spend the day at one of these family-friendly museums in Mesa, AZ: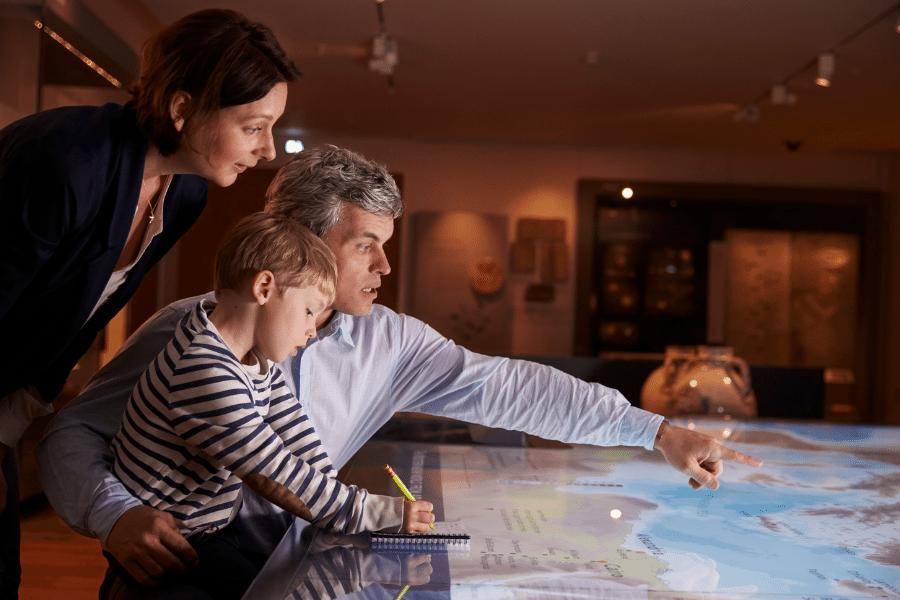 Living in Mesa, AZ Pros and Cons
Pros:
Affordable cost of living
Mild winters
Low crime rates
Good education
High diversity
Great place for retirement
Thriving job market
Tons of things to do
Delicious restaurants
Beautiful golf courses
Numerous hiking trails
Cons:
Scorching summertime heat
Watch out for snakes, tarantulas, black widows, scorpions, and other desert critters
July and August are monsoon seasons
Moving to Mesa, AZ - The Bottom Line
Welcoming many families and young professionals to the area, Mesa is the perfect place to call home since it offers many exclusive and unique amenities within the Phoenix metropolitan area.
While moving to Mesa might not be the best choice for everyone, there are plenty of single-family homes for sale in Mesa and waterfront homes for sale in Mesa that are available to choose from if you are interested in buying a home.
Contact us today to connect with one of our knowledgeable Real Estate Specialists and learn more about homes for sale in Mesa, Arizona. We are always here to help and answer any questions you may have!

Find your new home
Search real estate and homes for sale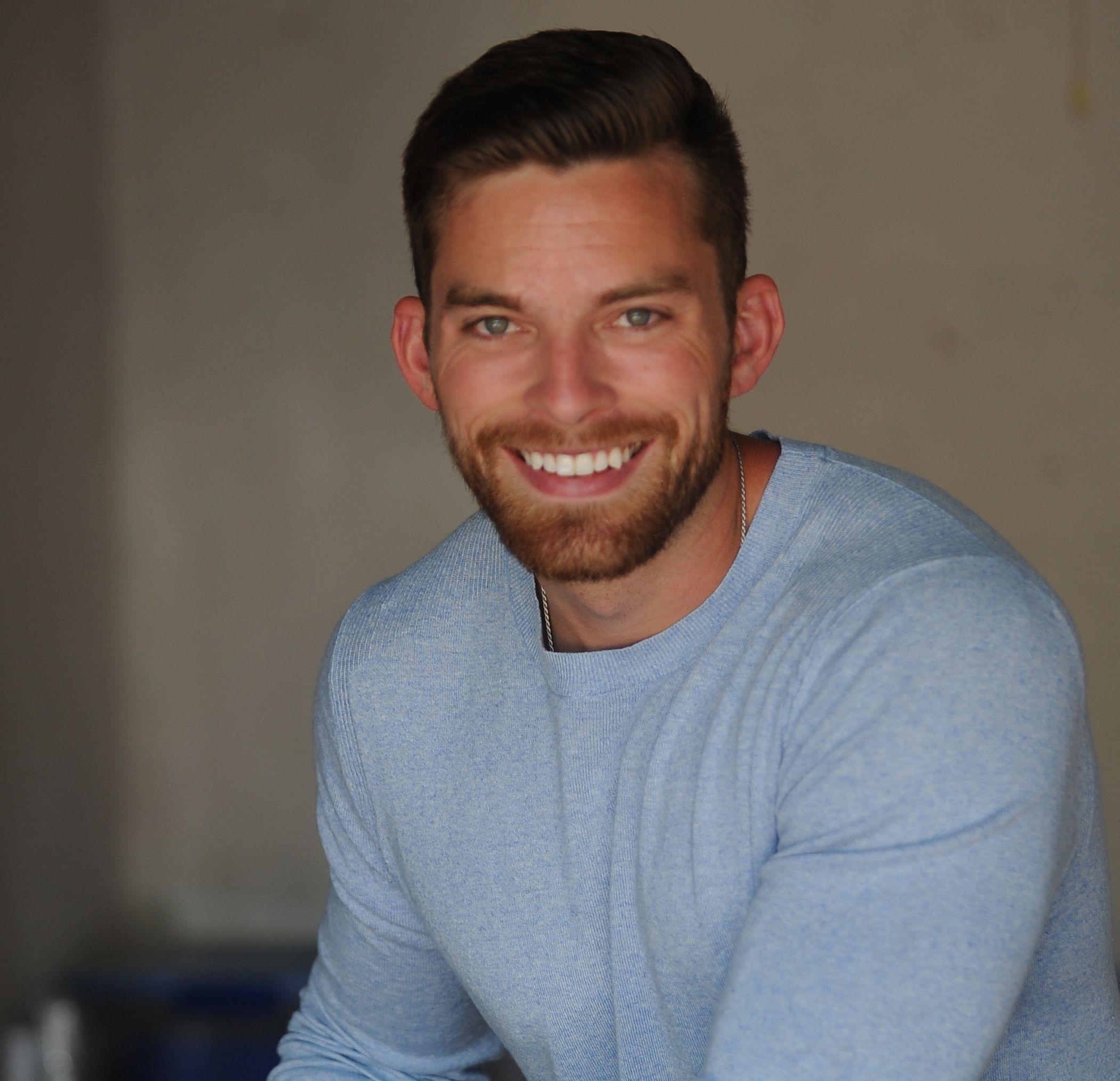 Ryan Fitzgerald
Hi there! My name is Ryan Fitzgerald, and I am a REALTOR®. My goal is to help you learn more about real estate through our Real Estate Blog! Hopefully, you enjoyed the above blog post and it found a way to provide help or value to you. When you're ready to buy or sell a home of your own let us know here. Please feel free to join the conversation by dropping us a comment below.