10 Things to Know BEFORE Moving to Chandler, AZ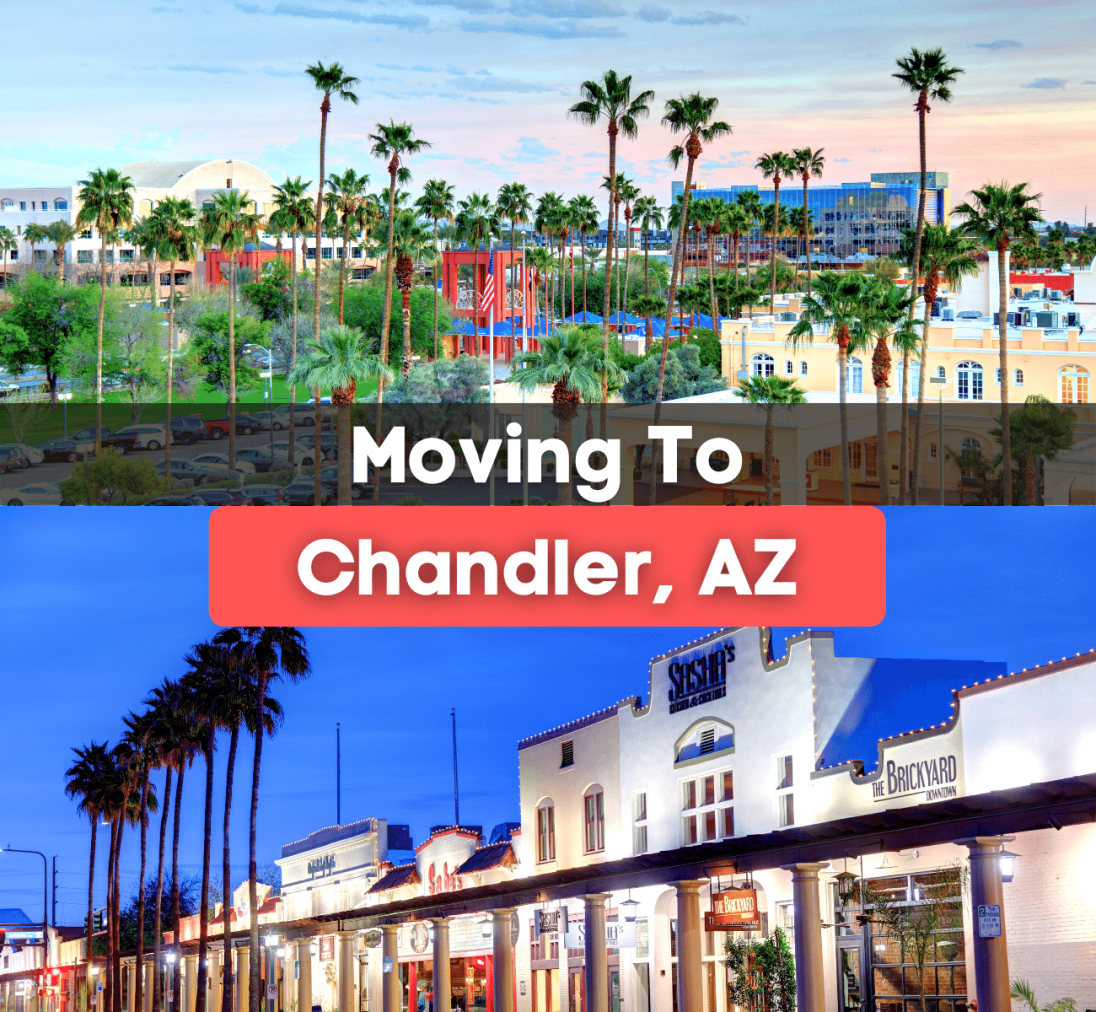 Living in Chandler
If you are moving to Chandler, AZ, make sure you know these ten things about living in Chandler!
Chandler, Arizona, is located southeast of Phoenix in Maricopa County and is considered a suburb in the Phoenix-Mesa-Chandler Metropolitan Statistical Area. With a population of over 257,000, Chandler is growing at a rate of 1.42% annually and is one of the best places to live in Arizona.
Located in the East Valley, Chandler is only about 20 miles from the Phoenix Sky Harbor International Airport and is only a quick drive from the neighboring cities of Tempe and Mesa.
Best known for its diversity, revitalized downtown, retail centers, delicious restaurants, new parks, coffee shops, and annual events, Chandler has been named "All-America City" by the National Civic League and has been the only Arizona winner of the 61st annual awards.
Chandler is a unique place to live, full of culture and many sought-after activities, with public art on display throughout the city. Home to highly-rated resorts, restaurants, and attractions that bring new visitors to the area year-round, Chandler is constantly growing and evolving.
Recognized as a decent-sized suburb, Chandler is the fourth largest city in Arizona and one of the nation's fastest-growing technology centers and hubs of innovation.
So what is life like in Chandler, Arizona? This is your time to find out.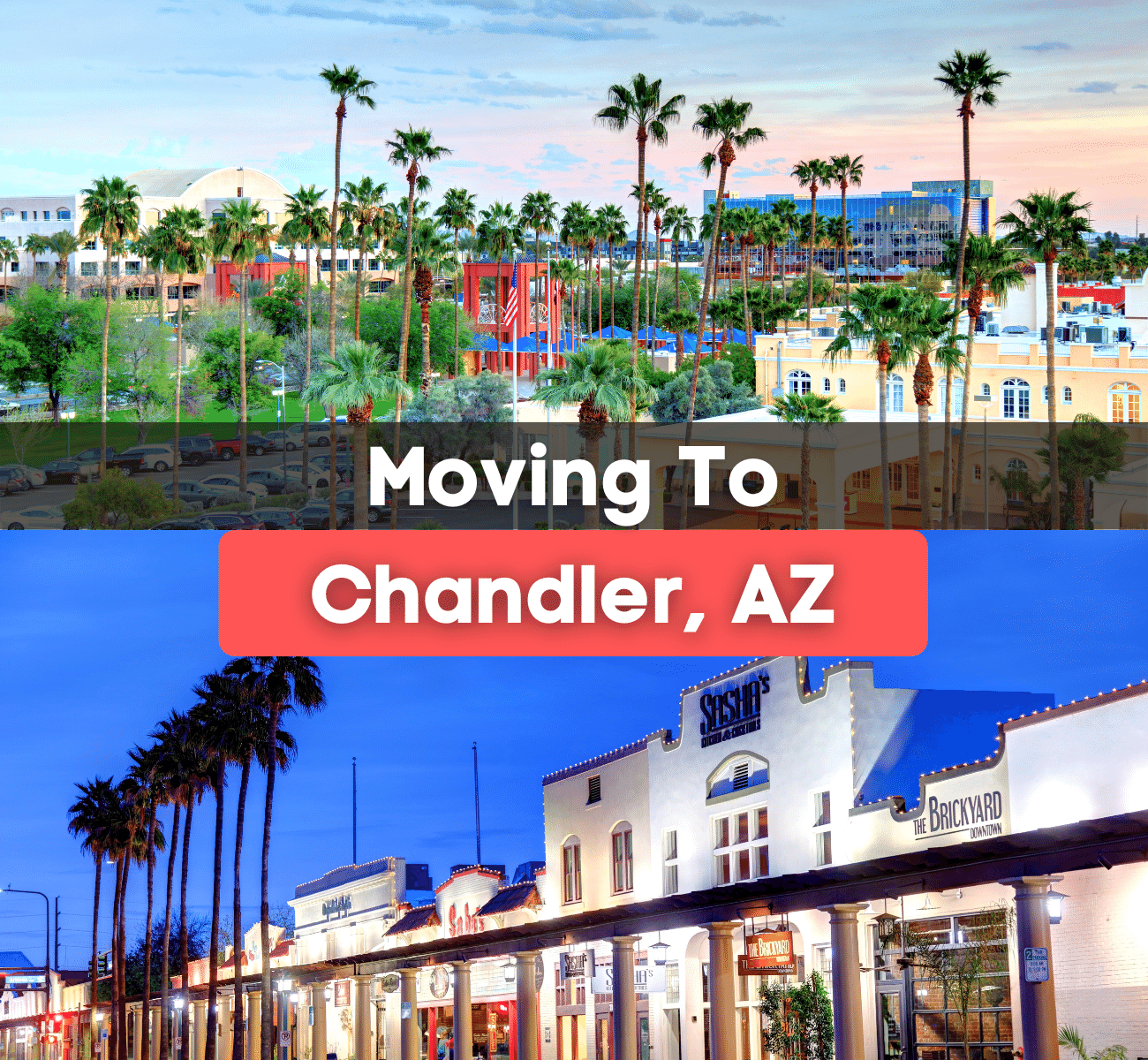 Here are ten things that you need to know about living in Chandler!
Cost of Living
Did you know that the cost of living in Chandler is 14% higher than the national average and 7% higher than the Arizona average? Though most living costs in Chandler are reasonably priced, some expenses will likely never change for residents, which is why the average cost of living is on the higher end.
With area prices up by 2.2% from a year ago, transportation, housing, and food costs were the most significant increases. Housing expenses are 56% higher than the national average, utility prices are 6% higher than the national average, and transportation expenses are 3% higher than the national average.
To live comfortably in Chandler, it is recommended that a resident make a salary of anything over $56,000 a year since the average income in Chandler is $64,817, and the hourly wage is $26.92 an hour. The median household income in Chandler is $85,796 a year.
The cost of living in Chandler is 8.4% more expensive than Mesa, 4.5% more expensive than Tempe, 8.4% more costly than Tucson, and 6.4% more expensive than Phoenix.
Luxury Housing
One of the best parts about moving to Chandler is its access to affordable luxury housing. Even though home values in Chandler have gone up by 22.1% over the past year alone, luxury homes in the area are considered to be way less expensive than buying homes that are nearly identical in size and style located just up the street in the Scottsdale area.
Living in Chandler is about 15% less expensive than in Scottsdale, which is only about 18 miles from the city. Since Scottsdale is known to be on the high end of things, many people looking for similar amenities but for less money choose to buy real estate in Chandler.
With the option to buy a home from master-planned neighborhoods and tight-knit communities, many of which feature tennis courts, pools, and other top luxury amenities, getting as much bang for your buck as possible is one of the biggest draws to the area for potential home buyers.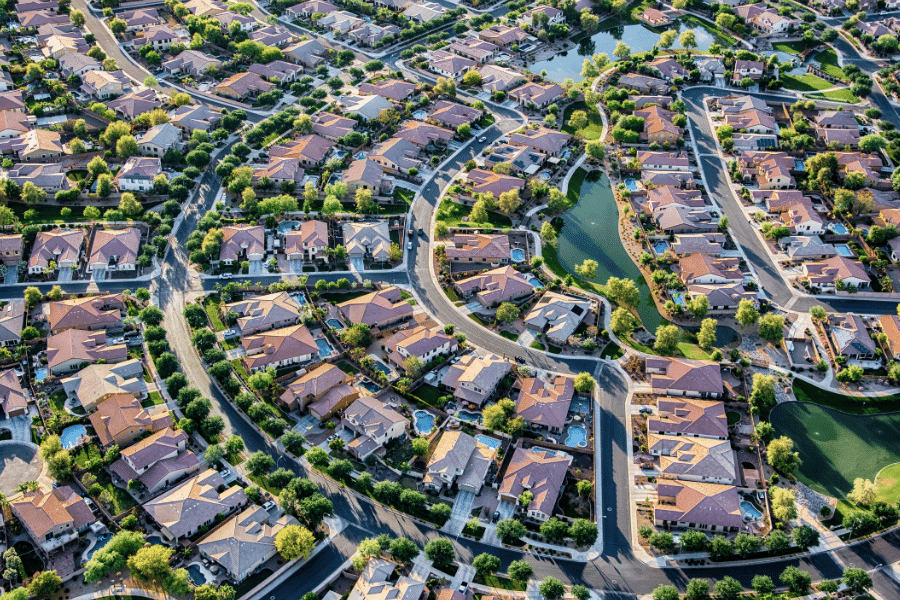 Excellent Education
As part of the Chandler Unified School District, families moving to the area will have access to some of the best education the city can offer. Considered to be one of the most highly-rated public school systems in the state, 57% of students are at least proficient in math, and 59% are proficient in reading, according to state test scores.
With a student ratio of 18 to one and teaching more than 43,790 students in the district, this premier district provides outstanding educational programs and prioritizes academic achievement.
These are some of the best public schools in the district:
| | | |
| --- | --- | --- |
| Best Chandler Elementary Schools | Best Chandler Middle Schools | Best Chandler High Schools |
| Knox Gifted Academy | Arizona College Prep Middle School | Hamilton High School |
| Conley Elementary School | Bogle Junior High School | Chandler High School |
| Shumway Elementary School | Andersen Junior High School | El Dorado High School |
For those seeking higher education opportunities, Chandler-Gilbert Community College is located here, and Arizona State University is located in Tempe, just 14 miles down the road.
Employment Opportunities
Often referred to as the "Community of Innovation," Chandler is a progressive city whose business environment is ideal for industry leaders and small start-up businesses. Offering a high quality of life for highly-skilled workers and their families, Chandler has a promising economic future. Shifting towards a high-tech path, many electronic manufacturers are moving to the area for its promise of quality housing, schools, and lifestyle opportunities. Some of the best companies to work for in Chandler right now include ASML Holding, Microchip Technology, and Fugro.
Dining
From traditional American cuisine to international fare, Chandler offers an array of unique local restaurants that everyone will love. Since the local restaurant scene is constantly changing and evolving, there are always new cafes, gastropubs, and eateries to try, no matter what you might be craving. Showcasing a mixture of local styles and global flavors, there is no better way to enjoy a nice meal with friends and family than by dining out in Chandler, Arizona.
Check out these favorite local restaurants in Chandler, AZ:
Weather
Known for having a desert climate, the summers in Chandler are sweltering and dry, while the winters are clear and cold. While April, March, and November are considered the most pleasant months of the year, the summer high temperature in July can reach upwards of 105 degrees Fahrenheit, while the low winter temperature in January averages around 41 degrees Fahrenheit.
There are only about 11 days throughout the year when the temperature drops below freezing. The area receives zero inches of snow annually, making Chandler warmer than most other places in Arizona. On average, Chandler gets nine inches of rain annually and has 297 sunny days.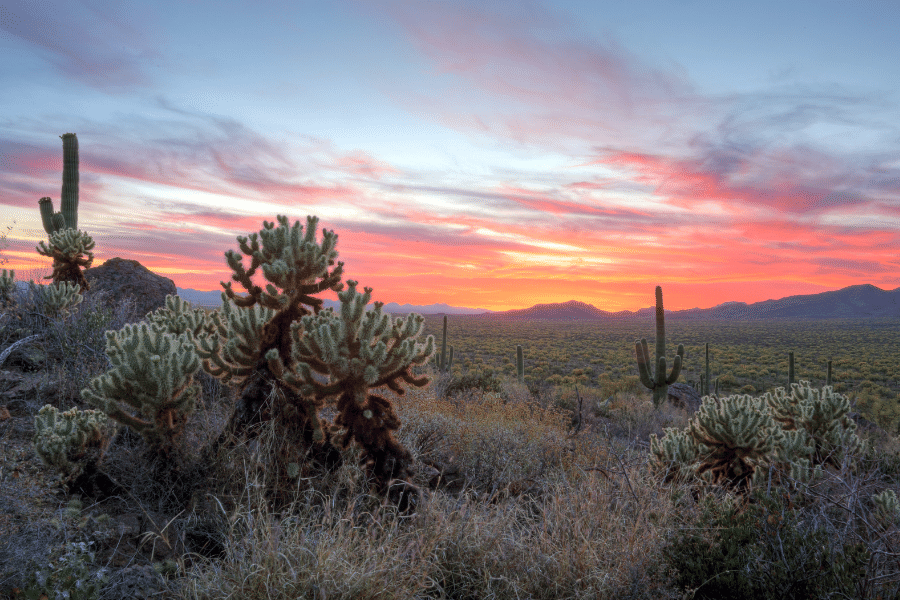 Parks
Home to more than 60 public parks, including neighborhood parks, special use facilities, and the largest park in the region, residents and visitors alike have plenty of options to get out and spend time outdoors. Whether you want to cool off at one of the city's sprays and splash pads, are looking for a new place to walk your dog, or are looking for a new place to bring the kids on the weekend, Chandler's parks are a must-visit.
Explore these favorite local parks with the whole family in Chandler, AZ:
Chandler is Dog-Friendly

If you are moving to Chandler with your furry friends, you don't need to fret! Since Chandler is known for its dog-friendly neighborhoods and abundance of dog-friendly establishments, your pets will love living in Chandler just as much as you will.
Bring Fido to at least one of these dog-friendly places in Chandler, AZ:
Family-Friendly Things to Do
Offering fun for the whole family, you and your kids will never be bored when living in Chandler. Considered an ideal place for family fun, the area provides many family-oriented attractions and year-round events that all ages will enjoy. Described as a modern and young town, there seems to be no shortage of family-friendly activities and museums to explore.
Learn something new at these favorite local family-friendly things to do in Chandler, AZ:
Vibrant Nightlife
Recognized as the premier live music scene in the valley, Chandler offers everyone casual and lively nightlife experiences. Whether you want to grab drinks with friends after a long day at work, are looking for a fun place to bring your date, or want to show off your moves at one of the local nightclubs, there is no better place to live than in Chandler.
Grab a drink at these favorite local bars in Chandler, AZ: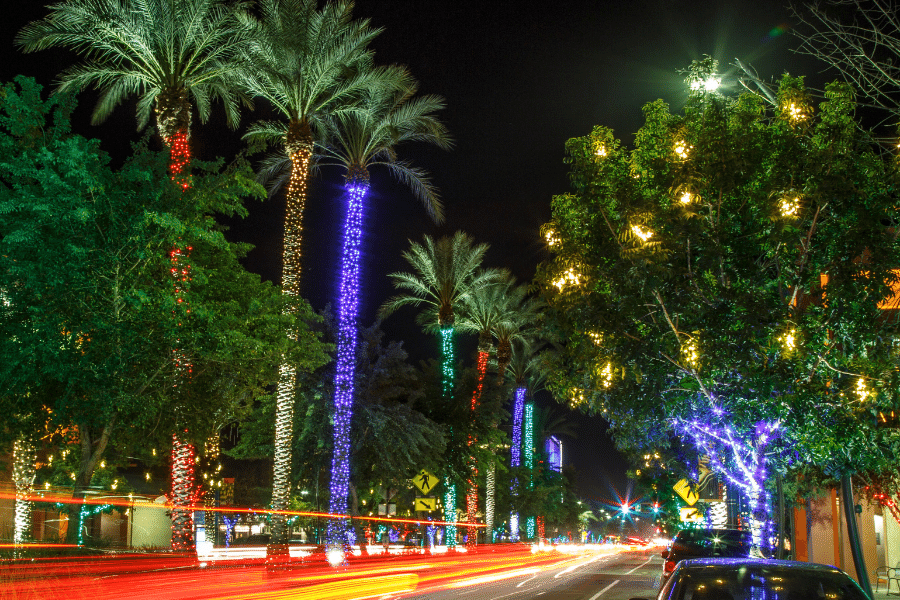 Living in Chandler, AZ, pros and cons
Pros:
Great location
Affordable luxury housing
Excellent Education
Thriving shopping and dining scene
Many employment opportunities
Beautiful parks
Dog-friendly things to do
Vibrant nightlife
Diverse culture
Mild winters
Cons:
Overcrowding
Long commute times
High HOA fees
Sweltering summer heat
Moving to Chandler, AZ - Final Thoughts
From the booming job market to its array of cultural activities, there are many reasons why deciding to move to Chandler is a good idea.
Providing its residents with a dense suburban feel, Chandler is an excellent place to live if you want to be just outside of Phoenix but still want to live close to a busy city center.
If you think Chandler is for you and are interested in homes for sale in Chandler, contact us today to connect with one of your knowledgeable and friendly Real Estate Specialists.

Find your new home
Search real estate and homes for sale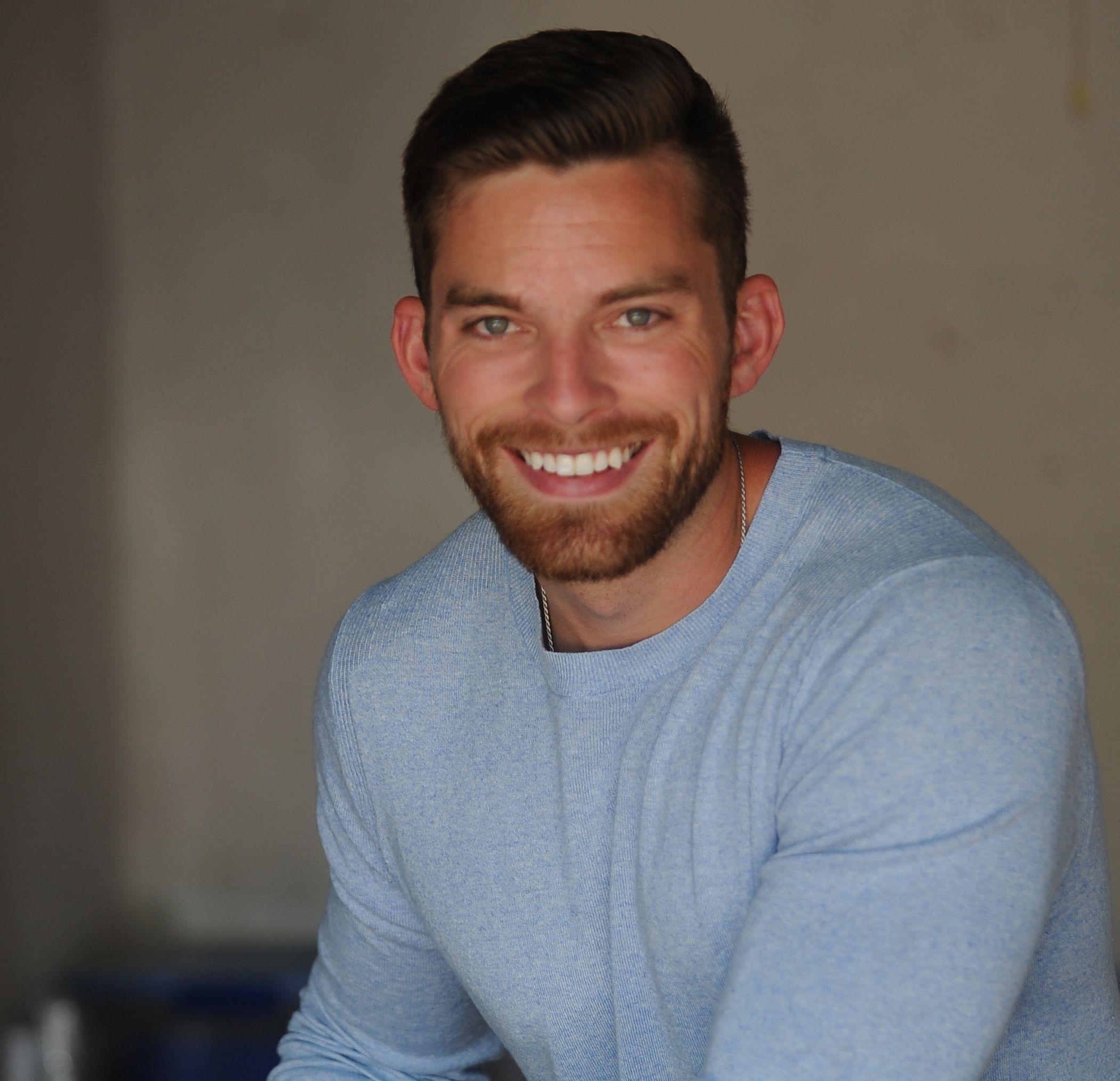 Ryan Fitzgerald
Hi there! My name is Ryan Fitzgerald, and I am a REALTOR®. My goal is to help you learn more about real estate through our Real Estate Blog! Hopefully, you enjoyed the above blog post and it found a way to provide help or value to you. When you're ready to buy or sell a home of your own let us know here. Please feel free to join the conversation by dropping us a comment below.