10 Things to Know BEFORE Moving to Tempe, AZ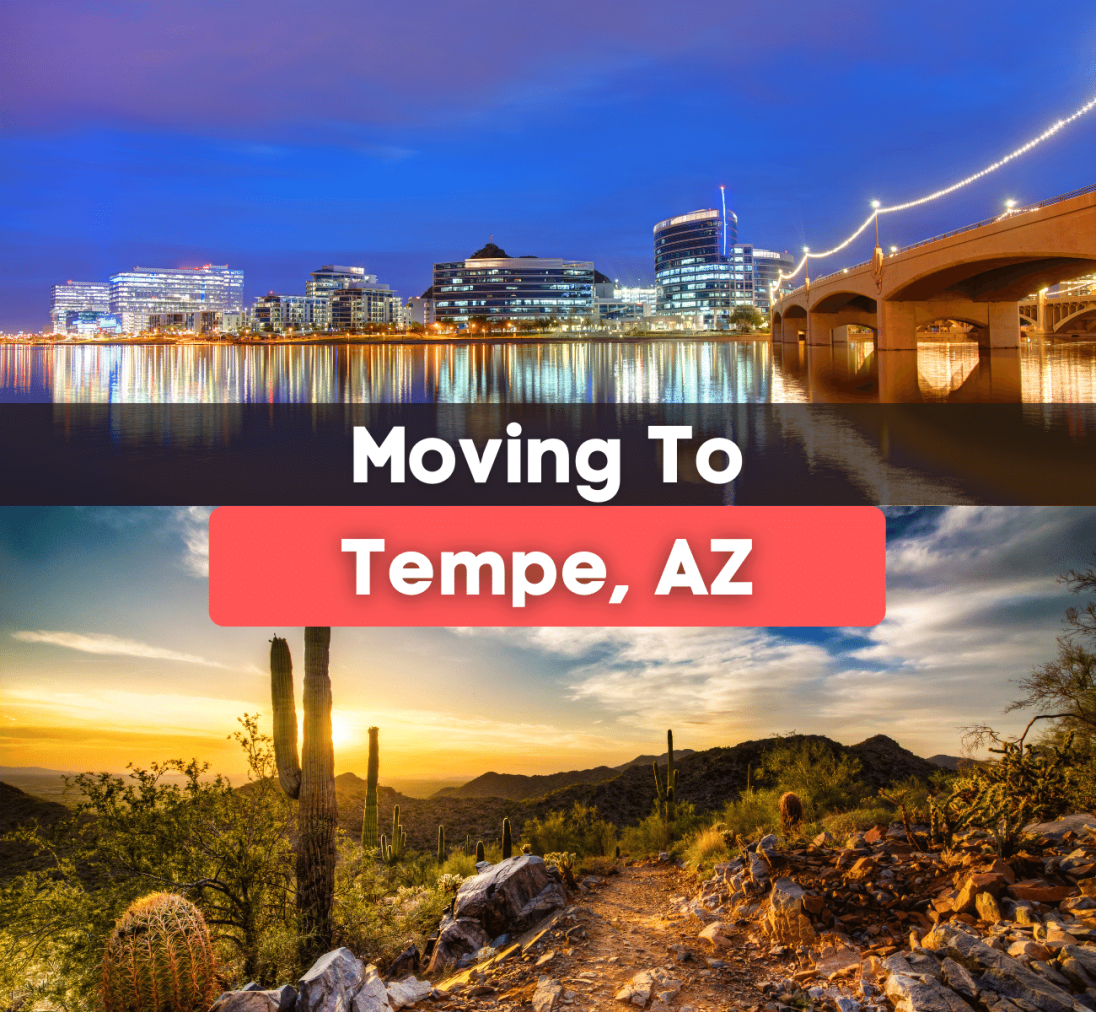 Living in Tempe
Are you considering a move to Tempe, Arizona? Make sure you know these ten things about living in Tempe!
Located just east of Phoenix in Maricopa County lies the city of Tempe, Arizona, which is named after the Vale of Tempe in Greece. With a population of over 190,000 people, Tempe is one of the best places to live in Arizona. It is best known as the home of Arizona State University and the Tempe Center for the Arts, Gammage Auditorium, and the Rock n Roll Marathon.
Considered to be part of the Phoenix metropolitan area, Tempe is bordered by Phoenix to the West, Scottsdale to the North, Chandler to the South, and Mesa to the East. Thanks to its affordable cost of living, thriving job market, and rapidly growing infrastructure, it is estimated that Tempe will experience a population increase of 20% over the next decade.
Not only is the city diverse and full of culture, but its good weather and excellent school system make it a sought-after place to live just 13 miles away from Phoenix.
Offering its residents the perfect blend of urban and suburban living, Tempe is a great place to live for college students, families, young professionals, and retirees alike. Often described as a college town, Tempe has found a way to appeal to all age groups through its unique amenities, including world-class restaurants, trendy coffee shops, and beautiful parks.
So if you are wondering what life is like in Tempe, you have certainly come to the right place. Whether you have only visited a few times or have never stepped foot in Tempe, this ultimate moving guide was created to help you learn all you need to know about Tempe before making a final moving decision.
With that being said, keep reading to learn more!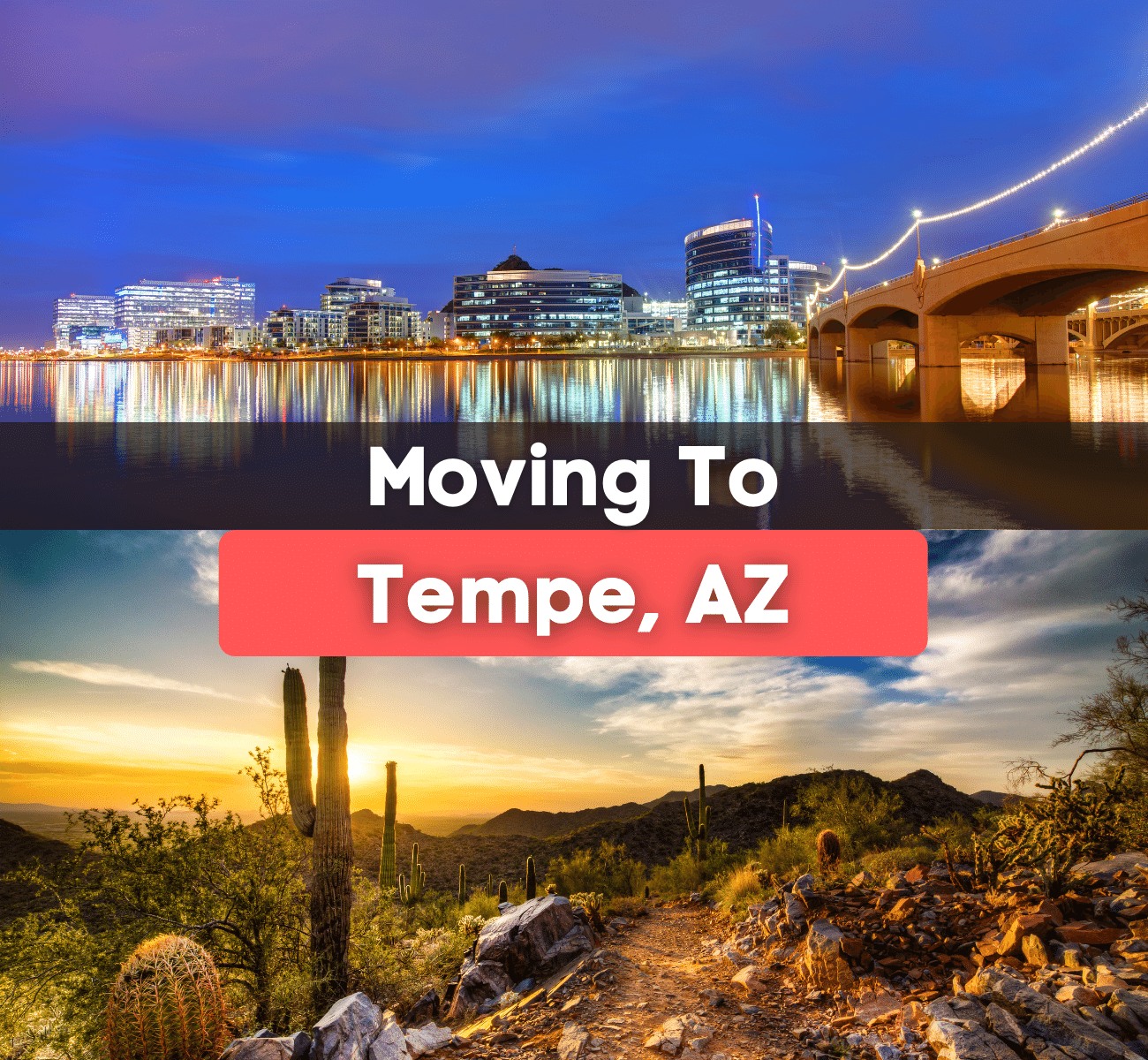 Before moving, you need to know about Tempe, Arizona, before proceeding!
Affordable Cost of Living
Though the cost of living in Tempe might be 9% higher than the national average, it is an affordable place to live in the Phoenix metropolitan area. Compared to nearby regions, these affordable prices make Tempe a desirable place to live in south-central Arizona.
Even though housing expenses are 39% higher than the national average, utility prices are 6% higher than the national average, and transportation expenses are 3% higher than the national average, you can still find an affordable place to live in one of the best neighborhoods in Tempe that fits within your budget.
With an average salary of $60,000 a year, it is recommended that a resident make an average of $50,000 annually or $24 an hour to live comfortably in Tempe. The current median home price in Tempe as of 2022 is $552,281.
| | |
| --- | --- |
| Cost of Living Item | Average Tempe Price |
| Loaf of Bread | $3.44 |
| Gallon of Milk | $2.20 |
| Bunch of Bananas | $3.33 |
| Carton of Eggs | $1.56 |
| Doctor's Visit | $109.77 |
| Veterinary Visit | $93.87 |
Data from Payscale

Job Opportunities
Known for having one of the country's most thriving and promising economic environments, Tempe employs over 107,000 of its residents. With an economy fueled by advancement and innovation, some of the strongest economic industries in the city include advanced manufacturing, technology, healthcare, business services, biotechnology, and tourism.
Home to multiple Fortune 500 companies and start-ups, job growth in Tempe is predicted to increase 49.9% over the next ten years, higher than the national average of 33.5%. Some of the top companies to work for in Tempe currently include the Tempe Chamber of Commerce, Freedom Financial, and Arizona State University.
Education
Tempe is a great place to live for its education choices alone, whether you have school-aged children or are interested in attending graduate school. With three public school districts that serve the city, including Tempe Elementary School District, Tempe Union High School District, and the Kyrene School District, families moving to the area will have access to public, charter, private, and home school options in the city.
Home to two higher education institutions, college students can attend Arizona State University, a public research university, or Rio Salado College, a public community college.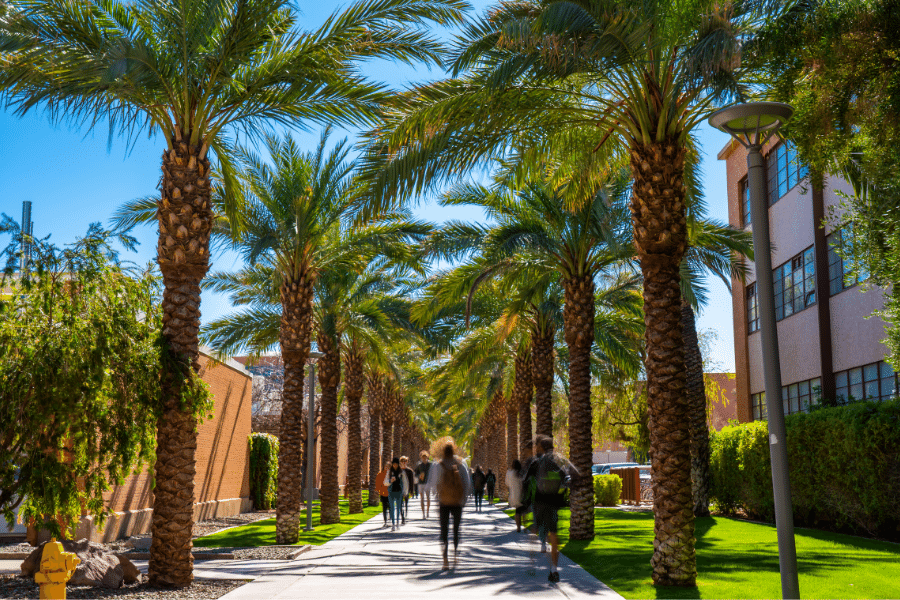 Public Transportation
Tempe has reliable public transportation that offers services 365 days a year and provides easy connectivity throughout the city. While most residents tend to have cars, multiple options are available to beat commuter traffic and get to the town, the Phoenix Sky Harbor International Airport, and nearby cities fast. Some of the public transportation services offered by the town include the Valley Metro Light Rail, the Tempe Streetcar, and Tempe FLASH. This free shuttle takes students to and from the Arizona State University campus.
Weather
Offering up to 300 sunny days per year, the desert climate in Tempe is sought after for its rainless days and comfortable temperatures between 65 degrees Fahrenheit and 80 degrees Fahrenheit. Tempe weather is generally clear year-round, with summers swelteringly hot and dry and winters mild and cool. This is the perfect place to live if you want low humidity and pleasant average temperatures, only receiving about nine inches of rain annually and zero inches of snow yearly.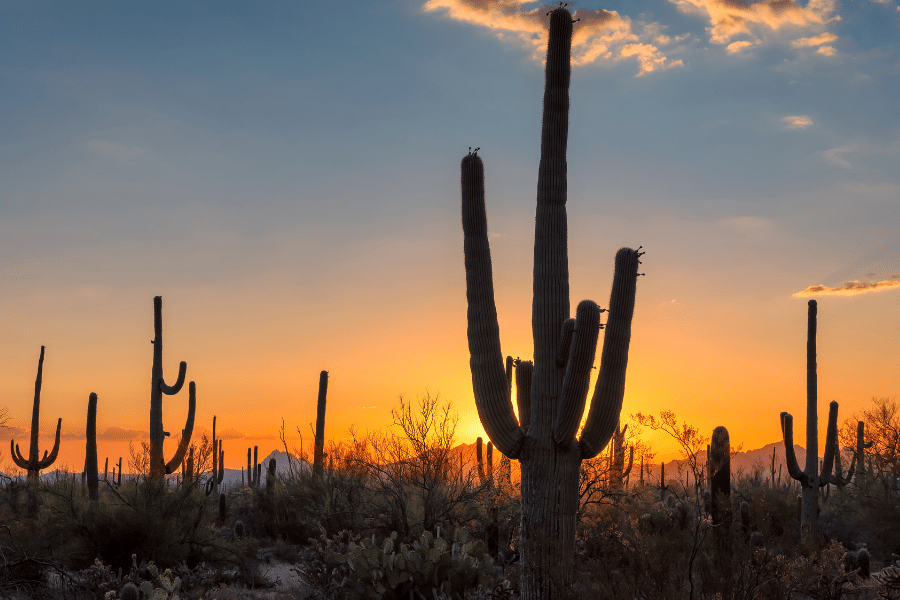 Parks
With more than 50 neighborhood and community parks to explore, Tempe has no shortage of outdoor recreation opportunities that the whole family will love. Featuring playgrounds, open green spaces, and athletic fields, spending time outside in Tempe will quickly become your favorite thing to do. Providing residents with a place to relax, hang out, and play, most parks are open in Tempe from dawn to dusk unless otherwise posted.
Check out these favorite local parks in Tempe, AZ:
Hiking Trails
One of the best things to do in Tempe is lace up your hiking boots and walk along one of the many trails throughout the city. Offering easy and challenging routes, there is no better way to blend in with the locals than by conquering its numerous hiking trails.
Make sure to explore these favorite local hiking trails in Tempe, AZ:
Family-Friendly Activities
With an average population age of 29 years old, many Tempe residents have children or are thinking about starting a family. Since Tempe is known to have a thriving entertainment sector, there are plenty of educational museums, exciting arcades, festivals, splash pads, and indoor activities available that people of all ages and interests will enjoy.
Bring the whole family to these favorite local attractions in Tempe, AZ:
Restaurants
Well known for its Southwestern cuisine and seasonal menus, Tempe has a thriving dining scene that will satisfy any craving. From rustic cafes to five-star restaurants, there are a variety of dining options available that will keep you coming back for more.
Check out these top favorite local restaurants in Tempe, AZ:
Live Music
There is no better way to have fun with friends than hanging out at one of Tempe's famous live music venues. Welcoming local, national, and international musicians that represent all music genres, live music can be heard throughout Tempe.
Discover a new band at these favorite local live music venues in Tempe, AZ: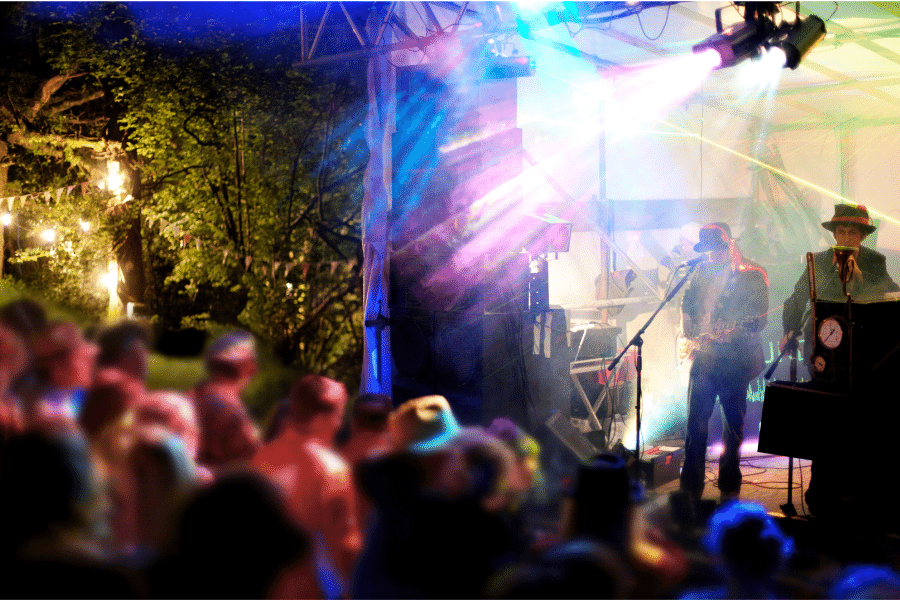 Living in Tempe, AZ Pros and Cons
Pros:
Affordable cost of living
Strong job market
Great education
Reliable public transportation
Nearby international airport
Nice weather
Low humidity
Diverse
Beautiful parks
Scenic hiking trails
Abundance of family-friendly activities
Delicious restaurants
Thriving live music scene
Cons:
High crime rate
Intense summer heat
Urban sprawl
Rising housing prices
Moving to Tempe, AZ - Final Thoughts
Whether you are moving to Tempe for its budget-friendly housing or highly rated schools, this small but charming town is packed full of fun things to do that all ages will enjoy, which is part of what makes it such a great place to live.
When searching for homes for sale in Tempe, there is no shortage of property types and architectural styles that vary in size and price. Whether you dream of a quiet suburban neighborhood just outside of town or a lively community near the center of the city, our team of Realty Specialists is here to help you along your home-buying journey.
Contact us today if you are ready to start your home search in Tempe, Arizona!

Find your new home
Search real estate and homes for sale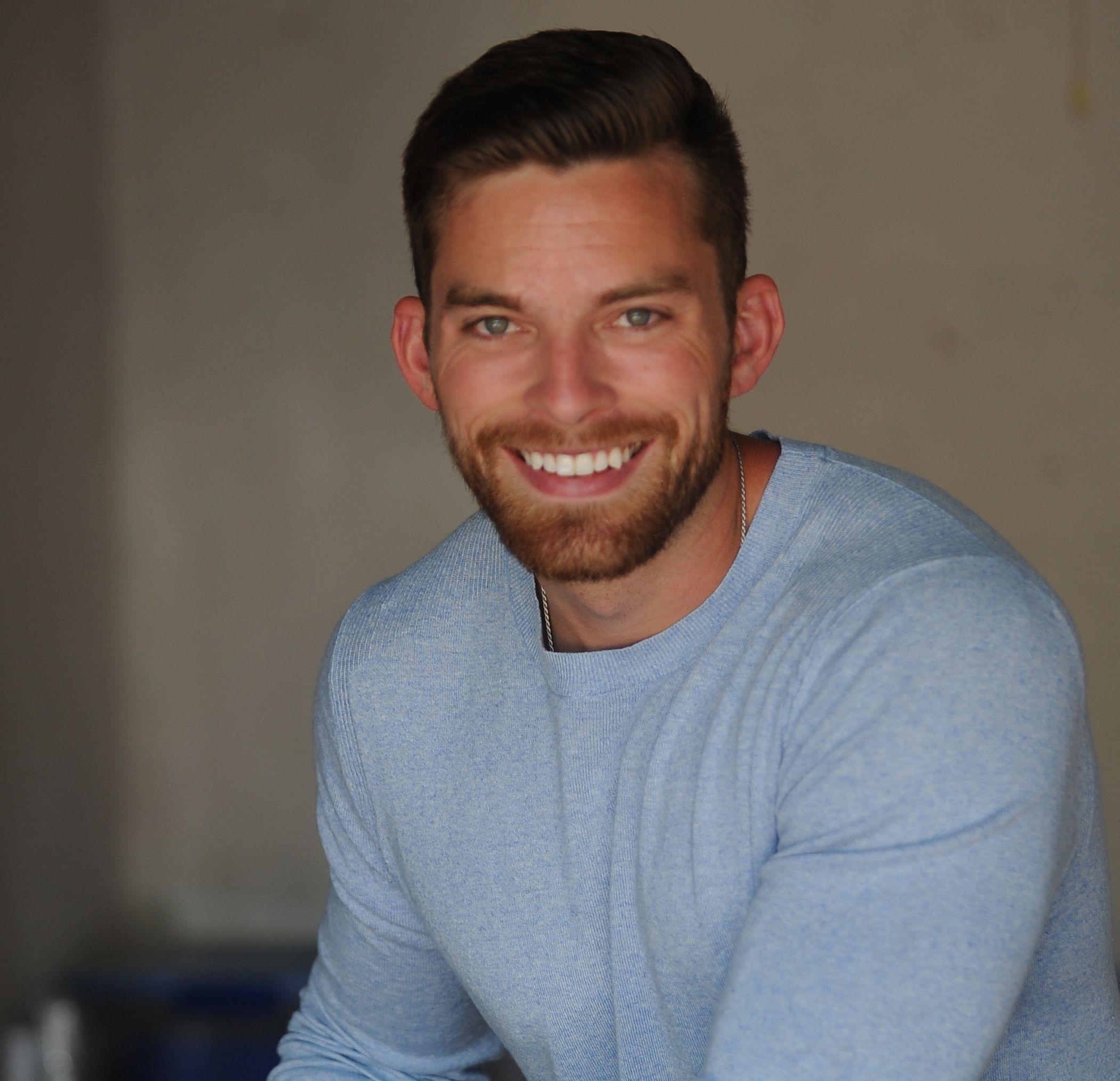 Ryan Fitzgerald
Hi there! My name is Ryan Fitzgerald, and I am a REALTOR®. My goal is to help you learn more about real estate through our Real Estate Blog! Hopefully, you enjoyed the above blog post and it found a way to provide help or value to you. When you're ready to buy or sell a home of your own let us know here. Please feel free to join the conversation by dropping us a comment below.