10 Things to Know BEFORE Moving to Gilbert, AZ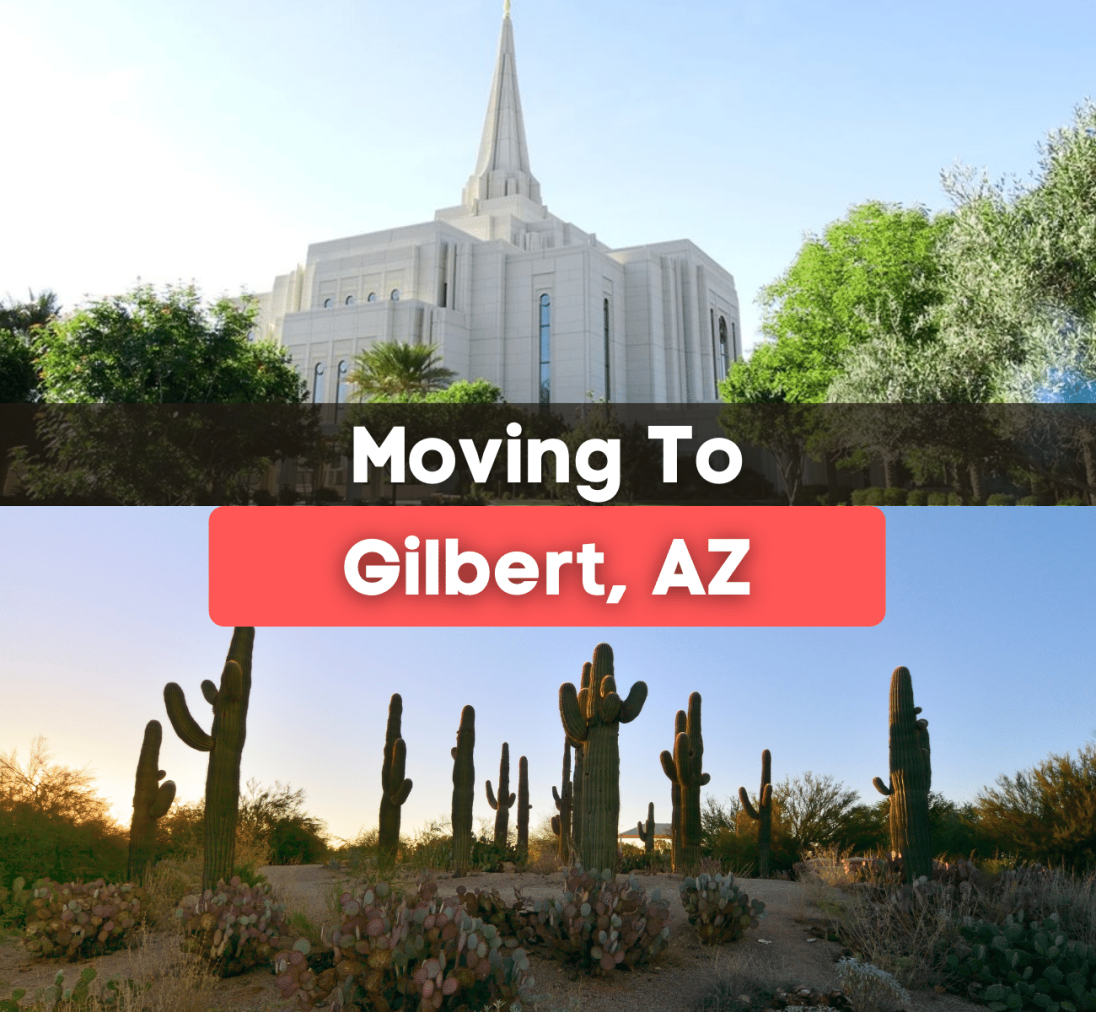 Living in Gilbert
Are you thinking of moving to Gilbert, AZ? Find out what it's like living in Gilbert!
Located just southeast of Phoenix and within the city's metropolitan area in Maricopa County lies the beautiful town of Gilbert, Arizona. First incorporated on July 6th, 1920, Gilbert is set in Arizona's "Valley of the Sun" and is found minutes away from the rocky San Tan Mountains.
Due to its prime location in the Phoenix Metropolitan Area, it is easy to travel to and from other popular nearby Arizona cities since Gilbert is 22 minutes to Tempe, 24 minutes to Scottsdale, 15 minutes to Mesa, and 13 minutes to Chandler.
Described as the largest small town that you will ever meet, Gilbert was often known as the "Hay Shipping Capital of the World" since it used to be a big farming community. With a population of over 279,810 people, Gilbert has grown at an extremely high rate over the last three decades, and its population has doubled in size every five years from 1980 to 2000. It is predicted that Gilbert will grow to a population of over 300,000 by the year 2030.
With a median age of 33.9, Gilbert is an ideal place for young professionals and families to call home since it has the environment and workforce to support the growth of business and industry. Considered to be one of the best places to live in Arizona and named among the top-ranked places in the country to call home by Money Magazines 2020-21 Best Places to Live rankings, Gilbert is an excellent place to live.
Not only is Gilbert a thriving business community, but its access to a nationally ranked public school system, an abundance of family-friendly activities, and over 300 days of sunshine per year make Gilbert a sought-after place to call home in Arizona and the Southwest United States.
So if you are among the masses relocating to Gilbert, you might wonder what you need to know before moving here. Whether you have visited before or have never once set foot in town, this guide was created with you in mind.
Read on to learn more about the ten things you need to know before moving to Gilbert and about homes for sale in Gilbert!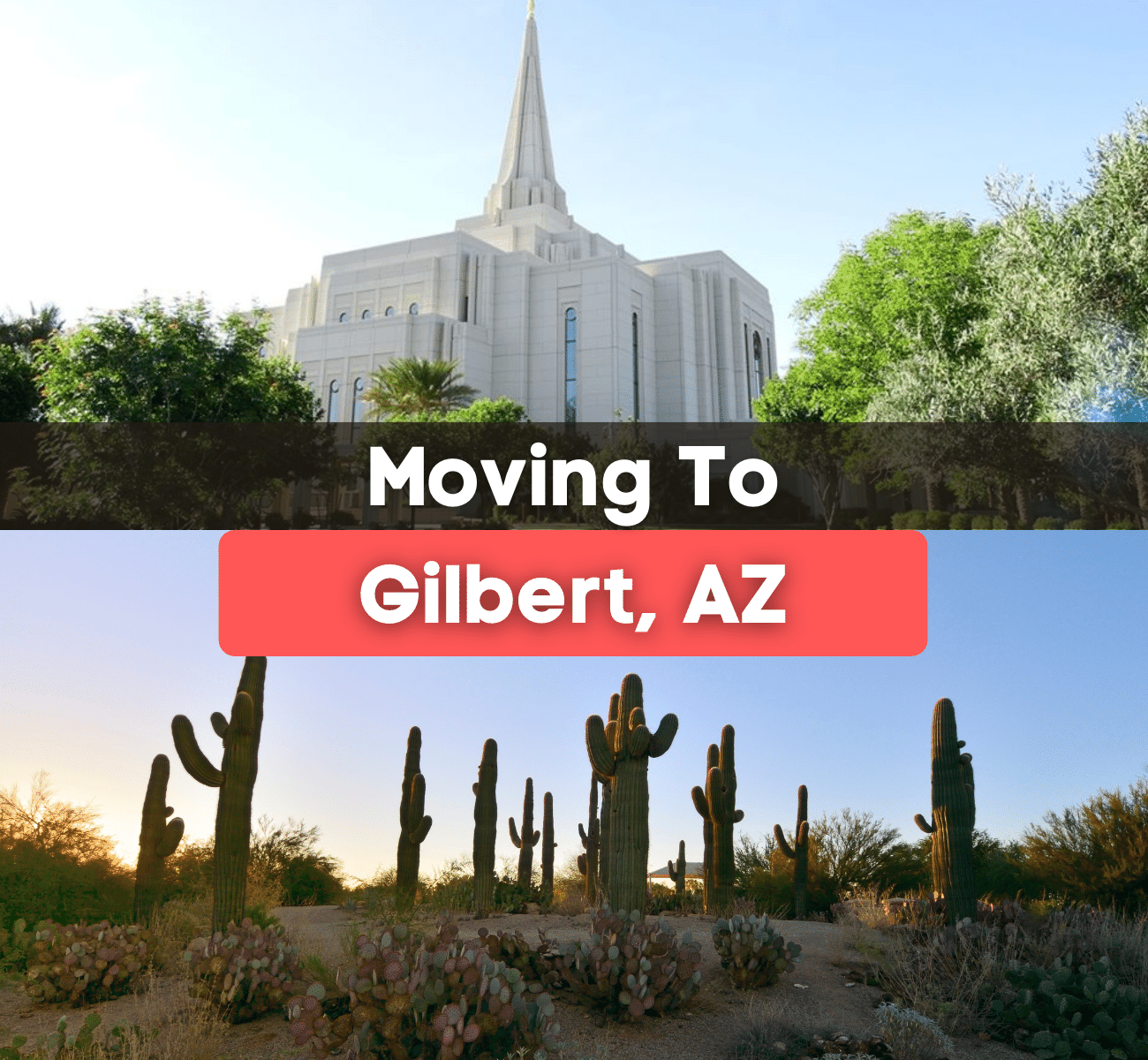 Here is what life is like in Gilbert!
Expensive Cost of Living
Named one of the most prosperous cities in the nation by the Economic Innovation Group, Gilbert is an affluent place to live. With a cost of living that is 18% higher than the national average, individuals moving to Gilbert may also be surprised to learn that living in Gilbert is 12.9% more expensive than living in Phoenix.
With area prices up 2.2% from a year ago, the most significant price increases can be found in transportation, food, and housing costs. Transportation expenses such as gas prices and bus fares are 3% higher than the national average, utility prices are 6% higher than the national average, and grocery prices are 1% lower than the national average.
While you can find a great home in Gilbert for less than you might find in New York City, Los Angeles, or San Francisco, Gilbert is still not necessarily a cheap place to live. To live comfortably in Gilbert, it is recommended that a resident earn an average annual salary of at least $61,929. The average yearly pay for an hourly job in Gilbert is $45,482.
| | |
| --- | --- |
| Cost of Living Item | Average Price in Gilbert |
| Median Home Price | $662,967 |
| Loaf of Bread | $3.44 |
| Gallon of Milk | $2.20 |
| Bunch of Bananas | $3.33 |
| Doctor's Visit | $109.77 |
| Veterinary Visit | $51.08 |
Data collected from Payscale.
Housing Market
Did you know that 73.7% of the Gilbert population own their homes while only 26.3% rent? While housing prices in Gilbert are 66% higher than the national average, more and more people are choosing to buy real estate. Since Gilbert has become a top destination for individuals looking to live in the Phoenix Metropolitan Area, there is no better time to buy a home in Gilbert than now.
With a real estate market that is stable, reliable, and profitable, Gilbert offers a variety of housing types and styles that will appeal to anyone. Since the housing market is somewhat competitive, most homes get multiple offers and generally sell after spending 50 days on the market.
Considered to have a balanced market as of August 2022, the supply and demand for homes are similar. With a median listing home price trending upwards of 14.8% year after year, the median listing home price per square foot is currently $290.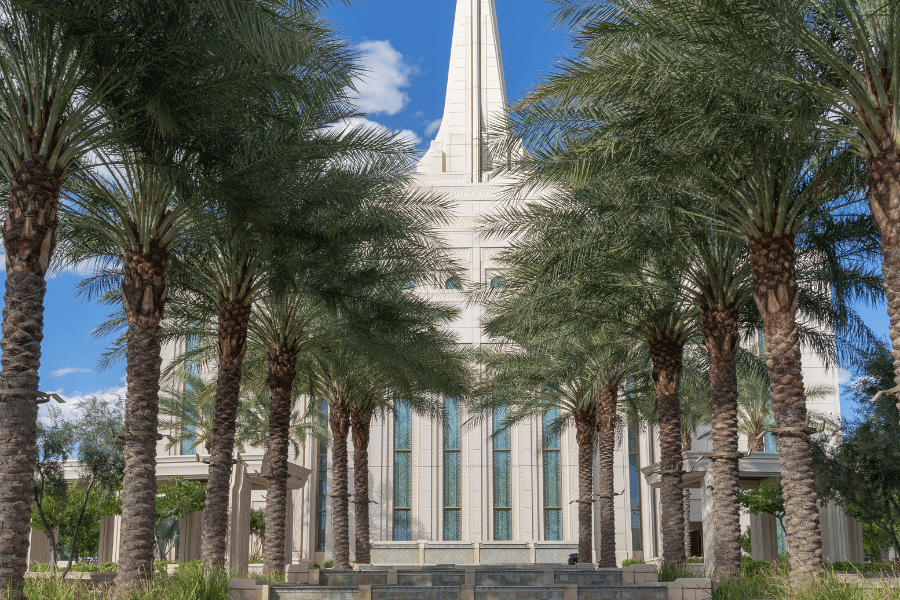 Gilbert is a Great Place to Raise a Family
Considered to be one of Arizona's best-kept secrets, Gilbert is an excellent place to raise a family since it offers the charm of a small town with big-city amenities. With 67.3% of the population under 45, most of the town's population comprises young families. Ranked as one of the most kid-friendly places to live in America, Gilbert is home to plenty of outdoor activities and attractions that will keep the whole family entertained.
Visit these family-friendly attractions in Gilbert, AZ: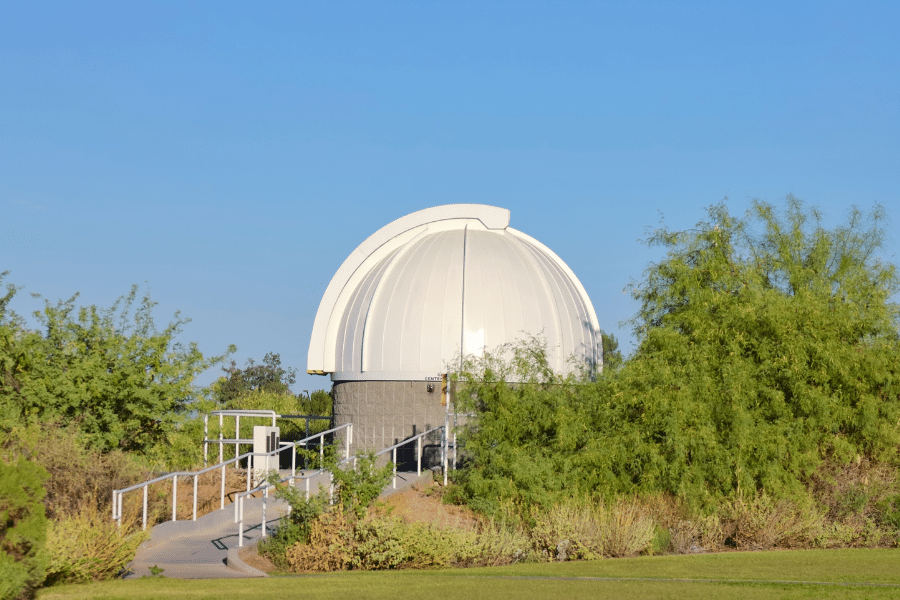 Low Crime Rate
Ranked among one of the top safest places to live in Arizona, Gilbert is an excellent place to live not only for its sought-after amenities but for its low crime rate. With a crime rate of 1,299 per 100,000 residents, your chance of becoming a property crime is one in 96, while your chance of becoming a victim of violent crime is only one in 943.
While residents tend to consider the east part of the city the safest, the crime rate in Gilbert is lower than in other surrounding areas and nearby cities. With crime rates 49% lower than the national average and violent crimes 72% lower than the national average, it is no wonder Gilbert is such a desirable place to live for families.
If you are moving alone or want tips and tricks about staying safe, read our Living Alone: Home Safety Checklist.
Gilbert Can Get Hot
Like the other cities in the Phoenix Metropolitan Area, Gilbert has an extremely high heat risk. The hottest months during the year are June, July, and August, when daily temperatures tend to reach above 97 degrees Fahrenheit. July is the hottest month, with an average high temperature of 105 degrees Fahrenheit, warmer than most Arizona places.
The town receives only nine inches of rain annually, while the national average is 38 inches. Gilbert's intense summer heat and dry climate make the city the perfect destination for snowbirds and individuals wanting to escape colder climates. Gilbert receives zero inches of snow per year on average.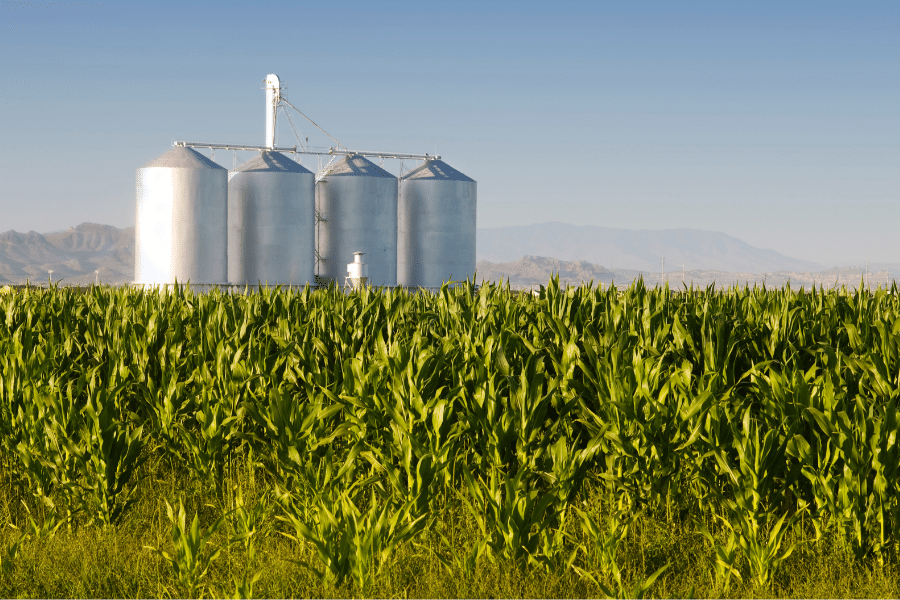 Low Air Quality
Gilbert and the rest of the Phoenix Metropolitan Area are unfortunately notorious for their low air quality. Gilbert's hot weather, sun, drought, and climate change make the area susceptible to ozone pollution and poor air quality. Earning poor rankings for the nation's most widespread air pollutants, keeping track of the air quality index, and investing in a good air filter for your home in Gilbert is essential.
Excellent School System
Home to a highly educated workforce, 70% of the population has some education, while over 50% have a college degree. While Gilbert is not directly home to a large state university or college, CRAS: Audio Engineering and Music Production School and Pima Medical Institute-East Valley are located here. Arizona State University in Tempe and Phoenix College are nearby.
For families with younger children, the Gilbert Public School System has served the area for over 100 years and primarily focuses on exemplary education and academic excellence. Known to be highly rated and with a student-teacher ratio of 17 to one, 57% of students are proficient in math, and 59% are proficient in reading, according to state test scores.
These are some of the top-rated schools in Gilbert:
| | | |
| --- | --- | --- |
| Best Gilbert Elementary Schools | Best Gilbert Middle Schools | Best Gilbert High Schools |
| Legacy Traditional School - Gilbert | Leading Edge Online Academy | Higley High School |
| Bridges Elementary School | Benjamin Franklin Charter School | Perry High School |
| Greenfield Elementary School | Great Hearts Academies - Arete Prep | Desert Hills High School |
| Neely Traditional Academy | Creo Farm - Montessori Middle and High School | Gilbert High School |
Data collected from GreatSchools.
Job Market
The job market in Gilbert is proliferating. Seeing a job market increase by 3.3% over the last year, future job growth in Gilbert is predicted to increase by 33.1% over the next ten years. With a focus on science, technology, engineering, manufacturing, renewable energy, biotechnology, and health services, Gilbert has attracted many new businesses to the area.
Traffic and Transportation
If you are traveling between Gilbert and Phoenix for work, especially at rush hour, lots of traffic and long commute times can be expected. Residents can expect to spend approximately 28 minutes one-way driving. While Gilbert partners with Chandler and Mesa to operate a bus-rapid transit service, most residents choose to own a car since the area is so spread out.
Outdoor Fun
Home to many hiking trails, expansive public parks, sports facilities, athletic fields, dog parks, playgrounds, and picnic areas, there is no better place to enjoy the great outdoors than in Gilbert.
Check out these fun outdoor favorite local things to do in Gilbert, AZ: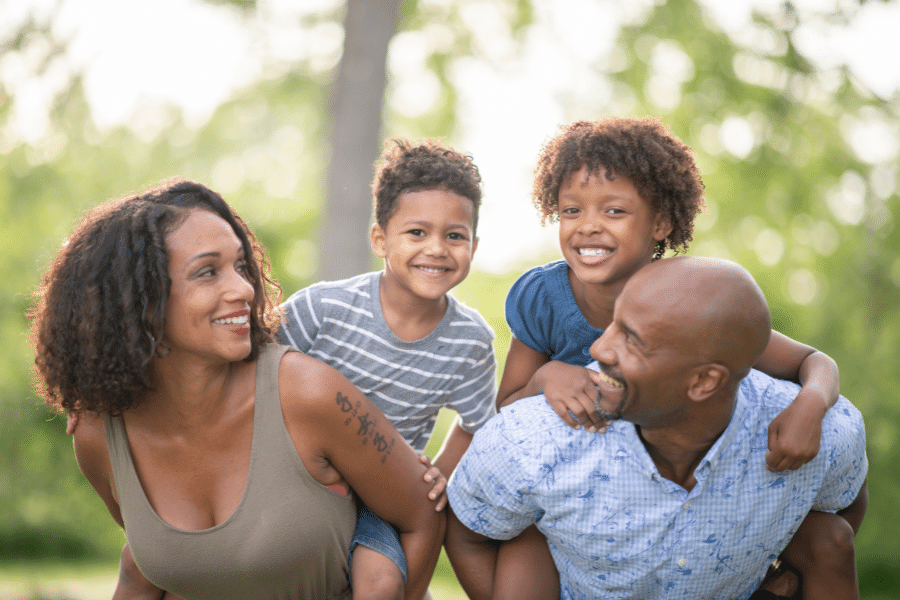 Pros and Cons of living in Gilbert, AZ
Pros:
Gilbert is family-friendly
Low crime rate
Excellent school system
Located relatively close to Phoenix
Safe from natural disasters
Thriving job market
Low humidity
There is always something fun to do outdoors
Cons:
Extreme heat
Low air quality
Tons of traffic
High cost of living
Lack of sizeable public transportation system
Moving to Gilbert, AZ - Final Thoughts
There is no denying that Gilbert, Arizona is a fantastic place to live due to its warm and sunny year-round weather, high safety rating, excellent education system, and abundance of fabulous public parks and activities that are great for all ages.
Whether you are searching for single-family homes for sale in Gilbert or townhomes for sale in Gilbert, there is bound to be a property type and home style that will appeal to your tastes and lifestyle needs.
To be connected to one of our knowledgable and friendly Real Estate Specialists, contact us today! We are here to answer any questions that you may have and are ready to assist you on your home-buying journey.

Find your new home
Search real estate and homes for sale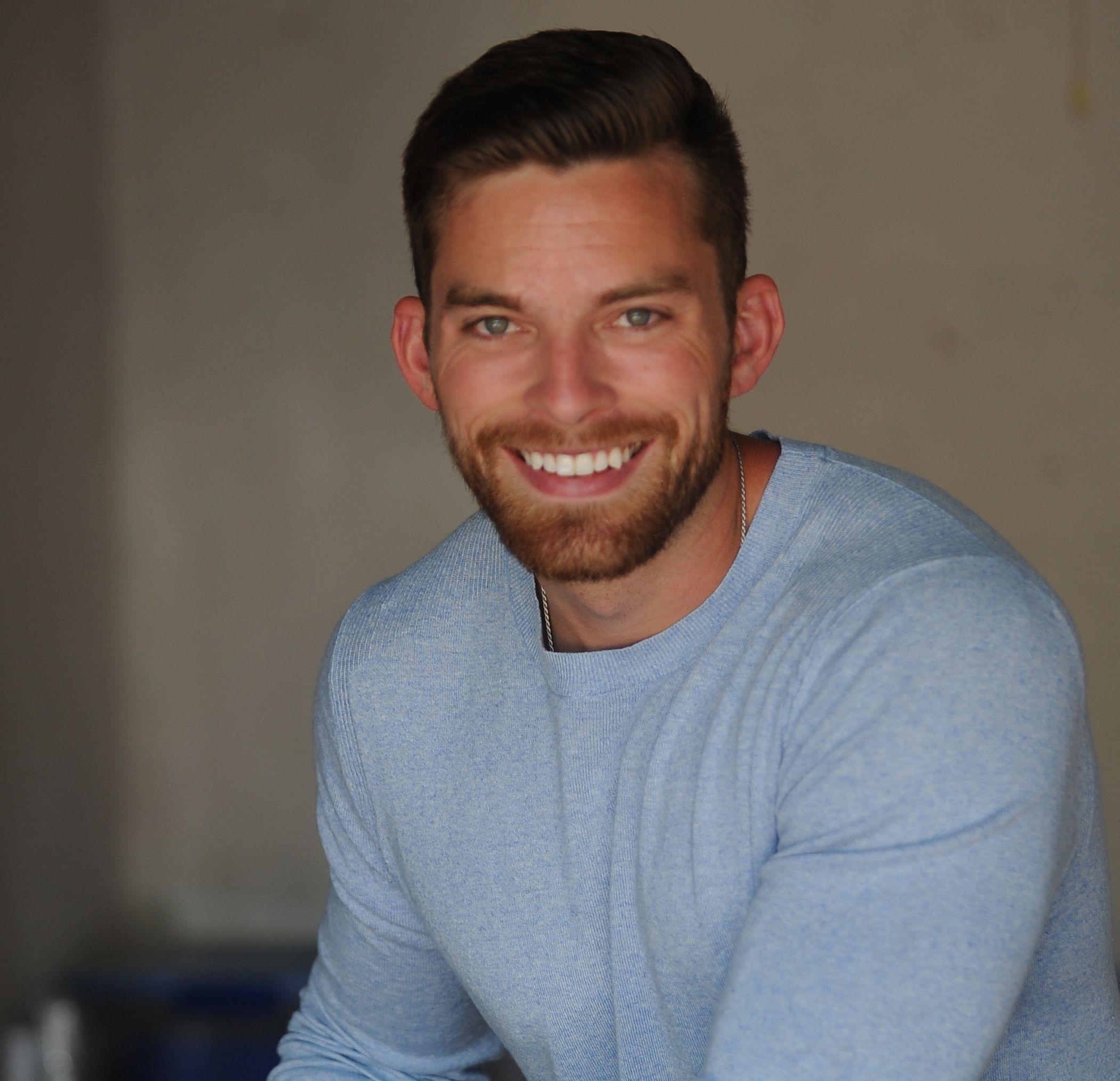 Ryan Fitzgerald
Hi there! My name is Ryan Fitzgerald, and I am a REALTOR®. My goal is to help you learn more about real estate through our Real Estate Blog! Hopefully, you enjoyed the above blog post and it found a way to provide help or value to you. When you're ready to buy or sell a home of your own let us know here. Please feel free to join the conversation by dropping us a comment below.