10 Best Neighborhoods in Garner, NC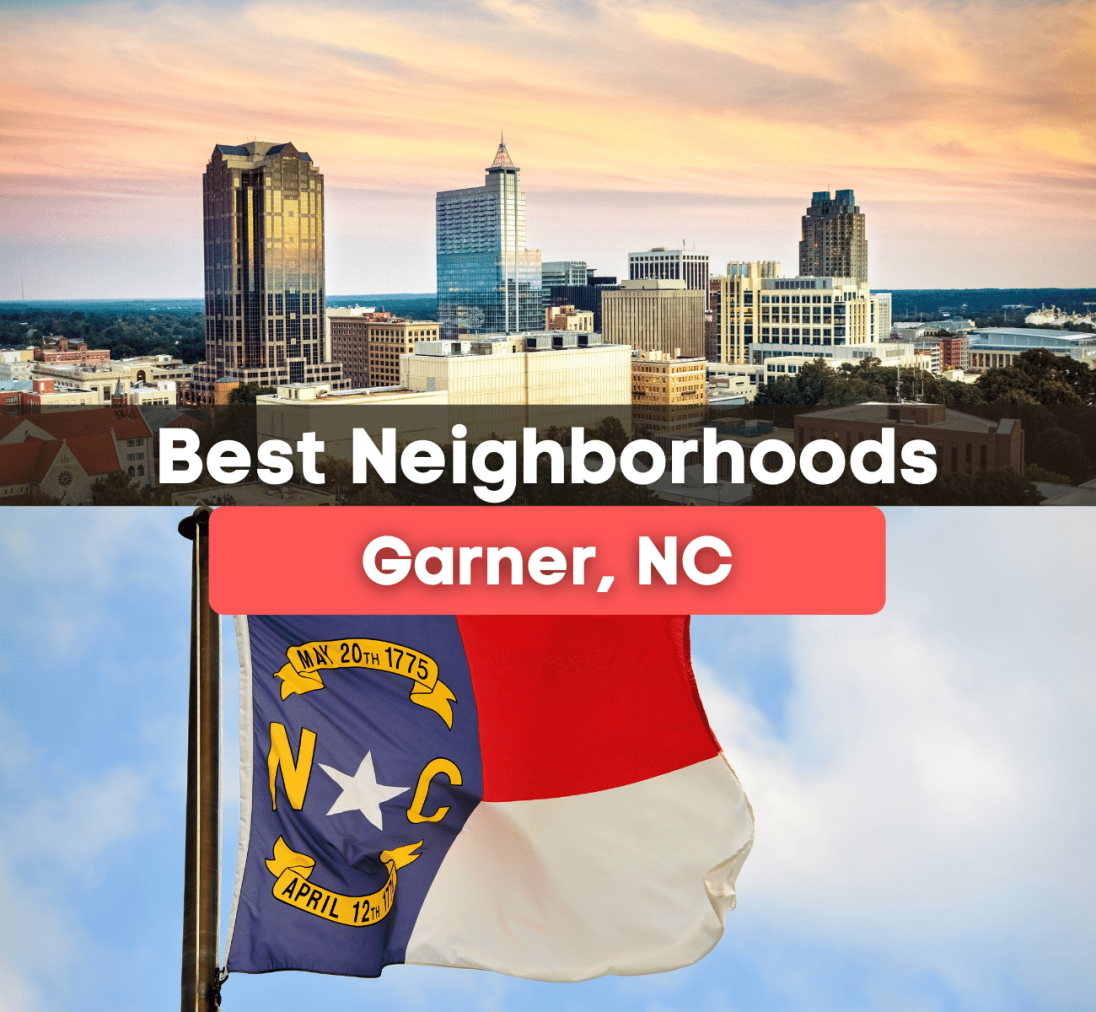 Best Places to Live in Garner
Are you relocating to Garner, NC? These are some of the top neighborhoods in Garner!
While there are many reasons why people love living in Garner, the number of outstanding neighborhoods in the area is part of what makes this beautiful town so desirable.
Attracting families, young professionals, and college students to this wonderful community, Garner has made a name for itself as a great place to live, work, raise a family, and earn an excellent education in the Triangle area.
Recognized as a good place to retire as well, Garner is a diverse All-American town that has been ranked as one of the best places to live in North Carolina.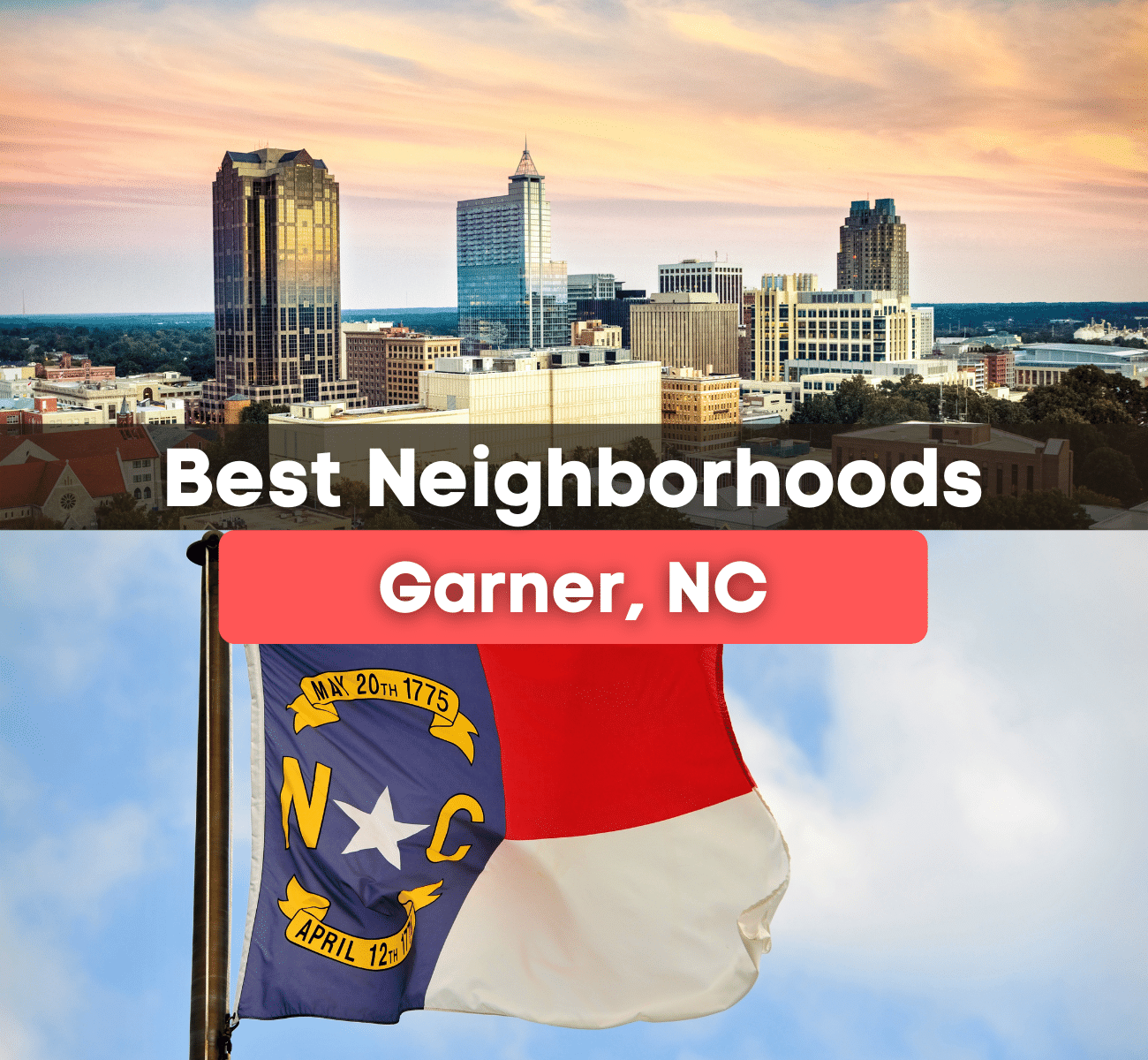 As part of the Research Triangle region of North Carolina, Garner is located close to Research Triangle Park which is the largest research park in the United States. Plus, found only minutes away from other popular areas including Raleigh, Clayton, and Cary, there is no better place to call home.
From quiet residential areas full of new construction single-family homes in Garner to brand new townhomes in Garner, have your choice of fixer-uppers and renovated subdivisions.
Providing a good mixture of newer subdivisions and rural suburban neighborhoods that are being built on older farmland just outside of the city center, finding your dream home is easy in Garner no matter your lifestyle or what you are looking for.
With that being said, read on to learn more about some of the best neighborhoods in Garner, NC!
Jump ahead to the best places to live in Garner:
Here are some of the best neighborhoods in Garner!
Heather Hills
The beautiful neighborhood of Heather Hills in Garner has both single-family homes and townhomes for sale that all range in price and size.
Found in a convenient location on Aversboro Road in the 27529 zip code area, the residents of Heather Hills love living near top amenities including world-class restaurants and recreation facilities.
With a neighborhood pool and community clubhouse, there is always an event to attend in the neighborhood including adult swim parties in the summer and the annual Heather Hills Midsummer Music Fest.
Local Favorites:
Heather Woods
Located just eight minutes from downtown Raleigh and five minutes to major interstate highways including interstate 540, the neighborhood of Heather Woods is a great place to live in Garner.
With homes built between 1980 and 1990, Heather Woods is considered to be a well-established neighborhood with plenty of tree coverage and safe streets.
With approximately 120 homes making up the neighborhood most homes range between 1,750 and 3,500 square feet and range in price from the 200s to the low 400s.
Found within a five-minute walk to beloved local area parks, Heather Woods is an ideal place to live for families and individuals who love wide open spaces and nature trails.
Local Favorites: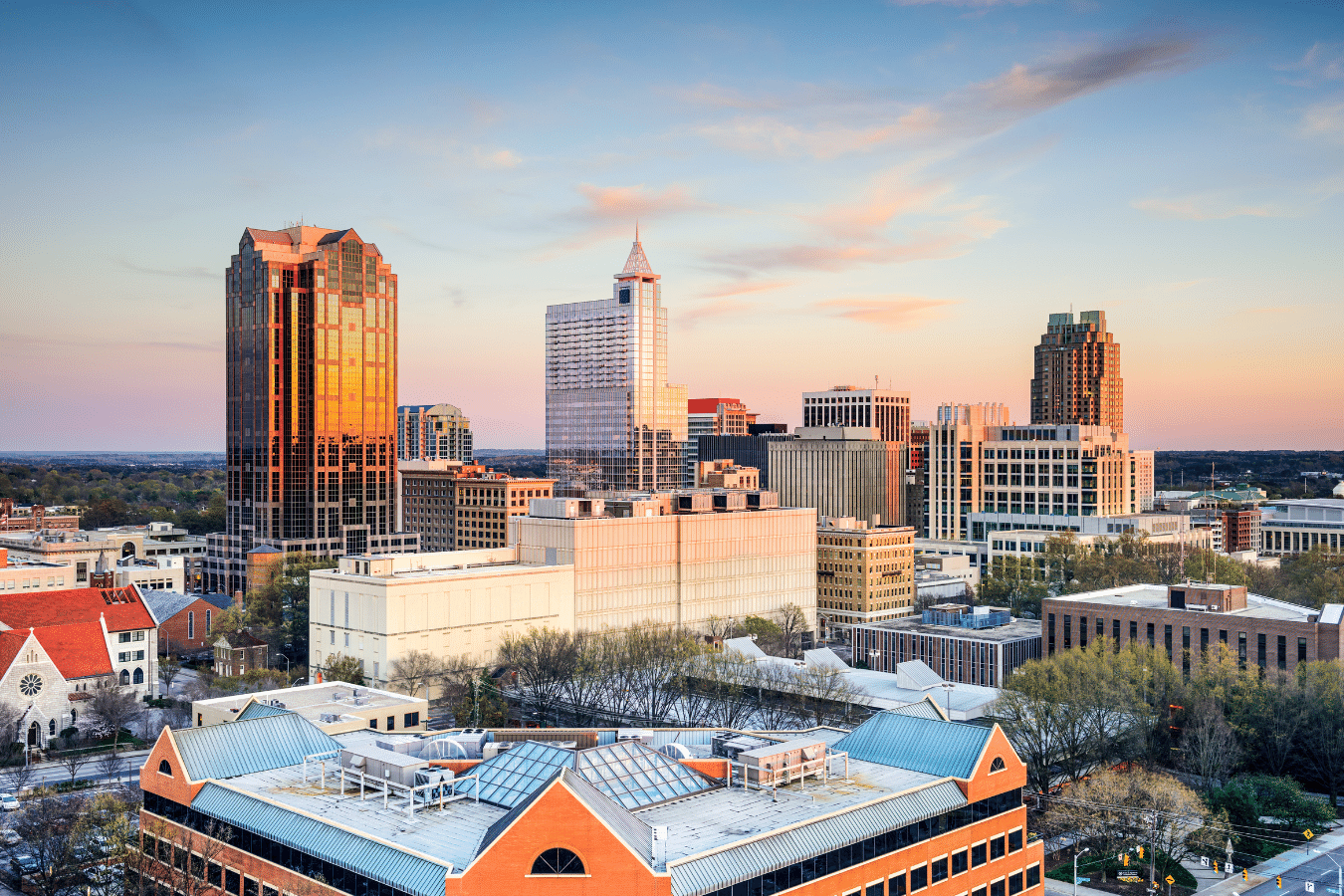 The Glens at Bethel
Featuring mostly large homes that are all reasonably priced, The Glens at Bethel dates back to 2006 and has continued to develop over the years as more people move to the area.
With plenty of single-family homes to choose from that mostly features up to five bedrooms, and three bathrooms, and are up to 2,928 square feet in size, The Glens at Bethel is a fantastic community to call home close to downtown Raleigh.
While residents will defiantly need a car or bike to get around town, traveling around town is easy which makes commute times low.
For those moving with school-aged children, The Glens at Bethel is part of the Wake County Public School District which is the largest and most highly-rated school district in the state. Some of the top schools in the area include Creech Road Elementary School, East Garner Middle School, and Garner Magnet High School.
Local Favorites:
Willow Springs
Willow Springs is a nice unincorporated suburban neighborhood that is made up of medium-sized and large single-family homes that were built between 1970 and 1999. It is often overlooked as it resides between two of the more popular destinations in Garner and Fuquay-Varina.
Since some homes were also built between the year 2000 and the present, Willow Springs is considered to be a well-established neighborhood where the median real estate price is in the low 300s.
Ranked among the best in Garner and the Triangle area for raising a family, the community is 96.2% more family-friendly than other neighborhoods in the state due to its low crime rates, highly-rated public school system, and availability of single-family homes.
Local Favorites:
Tryon Pointe
Located about four miles south of downtown Raleigh, Tryon Pointe is a brand new community in Garner that is built by Smith Douglas Homes.
Now selling single-family homes that range between 1,679 and 2,565 square feet, homes available have two-car garages, three to five bedrooms, and 2 to three and a half bathrooms.
Featuring Craftsman-style homes that have sidewalk-lined streets and private lots that are surrounded by natural areas, Tryon Pointe is a beautiful place to call home that is located near major interstate highways, award-winning restaurants, and local retail stores.
Local Favorites:
Eagle Ridge
Eagle Ridge is found just 20 minutes from downtown Raleigh and is a gorgeous community full of single-family homes that offer a good value per square foot.
Offering an assortment of home styles that vary in size and affordable prices, Eagles Ridge is a nice community with prices ranging from the mid-300s to the mid-600s.
Plus, home to a semi-private golf club called Eagle Ridge Golf Club, residents have the chance to become a member and have access to only the best tee times.
Local Favorites:
Bingham Station
The community of Bingham Station is home to over 3,400 residents with an average age of 45 years old which makes this the perfect neighborhood for families and established professionals.
Located near Research Triangle Park, the Raleigh Durham International Airport, Interstate 540, and only five miles south of downtown historic Garner, Bingham Station is in the perfect location.
Most homes in this neighborhood range between 1,400 and 3,000 square feet and are primarily two-story, three-bedroom homes with a two-car garage.
Local Favorites: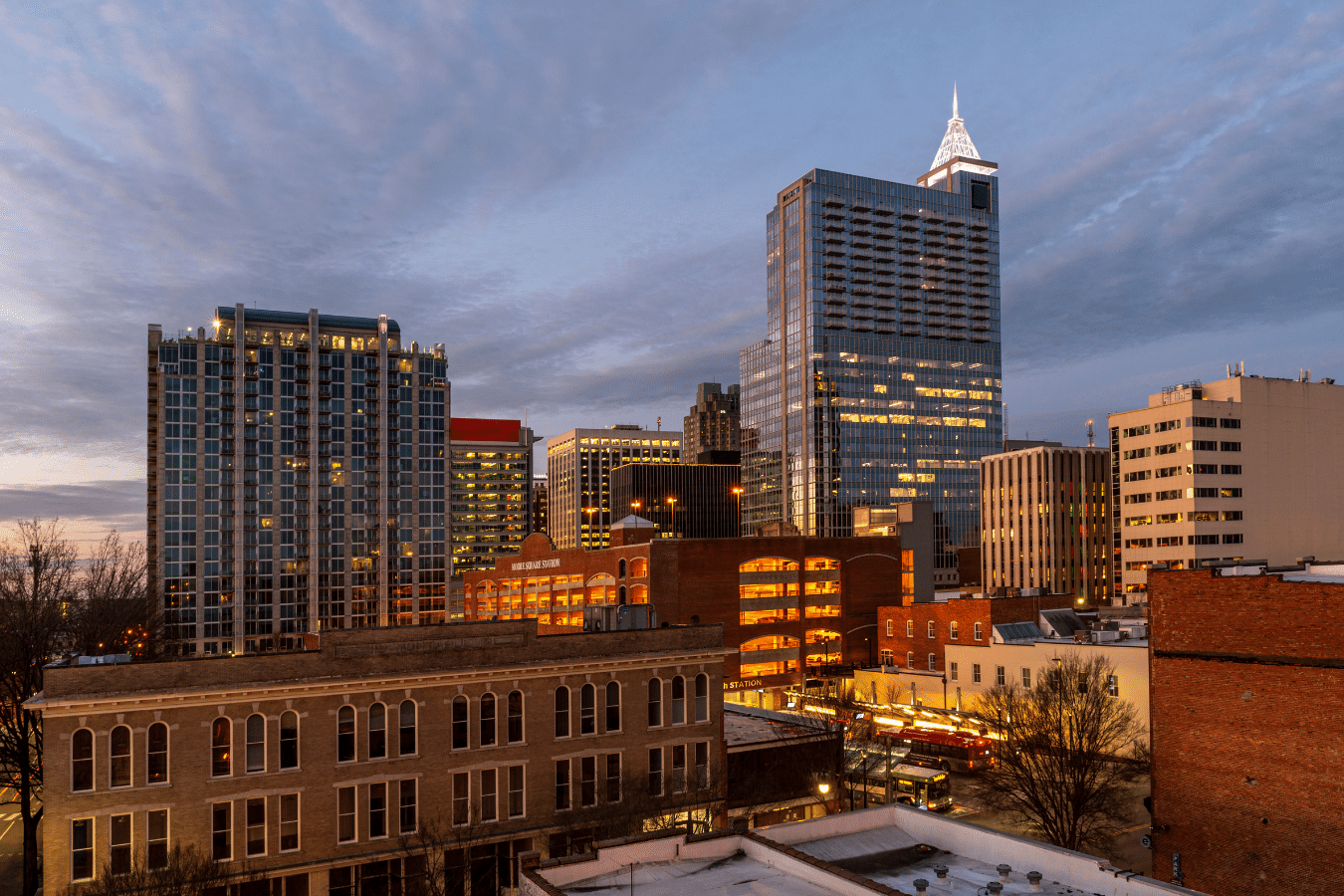 Avery Park
Featuring mostly cozy single-family homes that are all affordably priced, the neighborhood of Avery Park has been around since 1996 and has continuously grown throughout the years.
Considered to be one of the best neighborhoods in Garner, most homes in the neighborhood include three bedrooms and two to three bathrooms.
Local Favorites:
Adams Point
Adams Point is a premier new home community that includes modern features and breathtaking home designs that are flexible in order to meet your needs.
Featuring large home sites and a community pool, Adams Point is a sought-after Davidson Homes community that is located near Lake Benson.
The top-rated schools in the area include West View Elementary School, Cleveland Middle School, and West Johnson High School.
Local Favorites:
The Village at Aversboro
The Village at Aversboro is a 55+ community that features up to 147 low-maintenance single-family ranch brick homes and a 1,500-square-foot clubhouse that is used for gatherings and community events.
The perfect place to live in Garner for retirees, most homes in The Village at Aversboro are sold between the high 300s and the low 400s.
Local Favorites:
Moving to Garner, NC - Final Thoughts
Whether you are moving to Garner for work or are simply wanting a change of scenery while still being in the Raleigh Metropolitan area, Garner is a great choice that is full of nice places to live.
While choosing a neighborhood can oftentimes be overwhelming, the good news is that there is really no right or wrong decision when it comes to finding a safe neighborhood to live in Garner.
Since there are plenty of homes to choose from that vary in style, size, and price, it is first important to first figure out what you value most in a home when searching for homes for sale in Garner, NC.
Not only does our team at Uphomes love to help you find the best neighborhood in Garner that fits your lifestyle, but our website also features other local area guides that include information about what you need to know before moving to North Carolina, moving to Raleigh, moving to Durham, moving to Chapel Hill, moving to Cary, moving to Apex, moving to Morrisville, and moving to Holly Springs.
If you or anyone else you may know are interested in buying a home, make sure to contact us here directly so that we can connect you with one of our Garner Realty Specialists that will help you along your home search journey. We are always happy to help and are here to answer any questions that you may have!

Find your new home
Search real estate and homes for sale