10 Things to Know BEFORE Moving to Garner, NC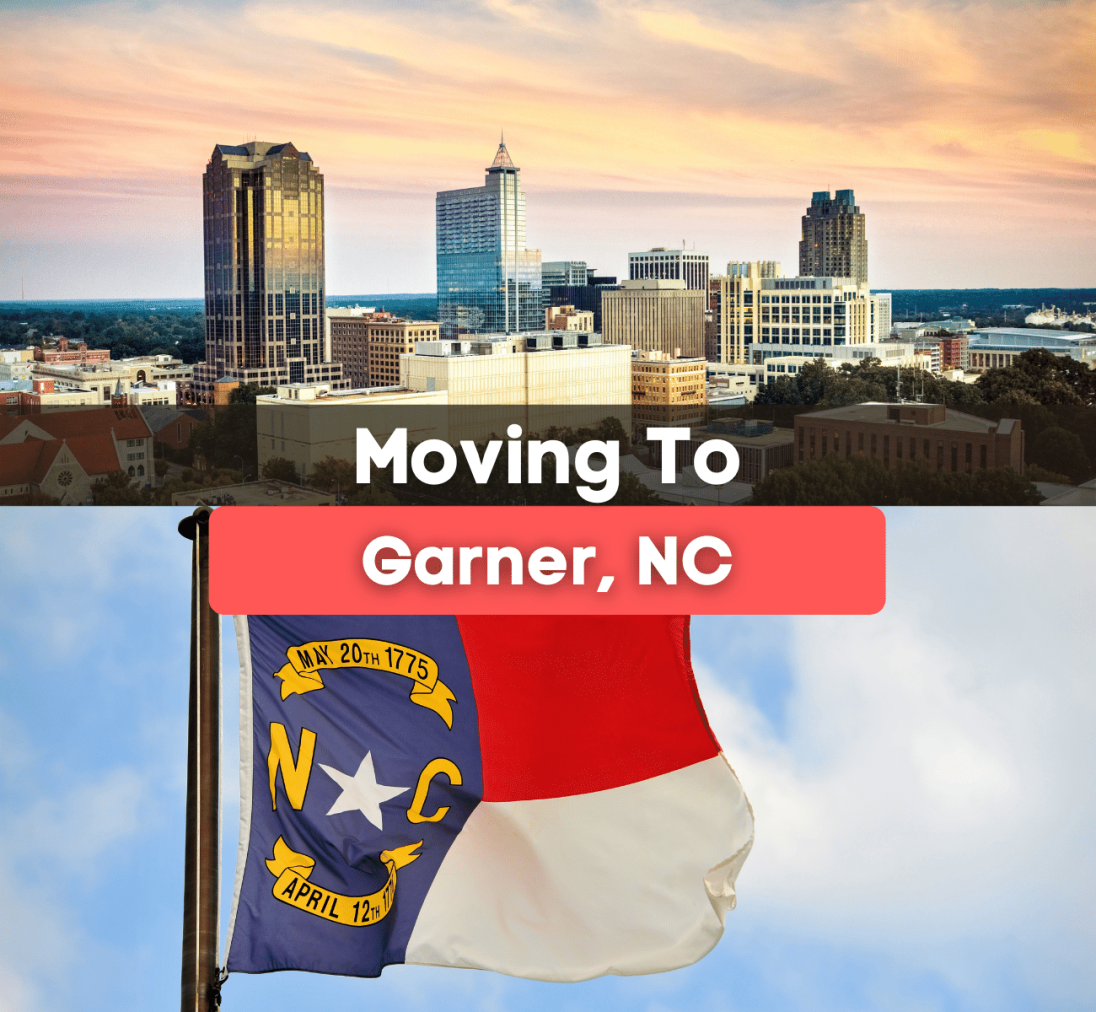 Living in Garner
Are you considering a move to Garner, NC? Make sure you know these 10 things before moving to Garner!
If you are moving to North Carolina then you might want to consider moving to Garner since it is only about a 10-minute drive from downtown Raleigh and other neighboring cities in the Triangle region.
Best known as a fast-growing community in Wake County that is also recognized as a suburb of Raleigh, Garner is consistently ranked as one of the best places to live in North Carolina.
Providing its residents with a dense suburban feel, Garner is a tranquil community that happens to be where 2011 American Idol champion and country singer Scotty McCreery is from.
Famous for its small-town charm, laid-back atmosphere, and genuine neighbors, Garner is the perfect location for families and young professionals who are moving here in search of a job or warmer weather. You'll also love the affordability of the homes for sale in Garner which is less than the national average making Garner a great value, especially when you consider its convenient location to Raleigh, Durham, Chapel Hill, and Cary.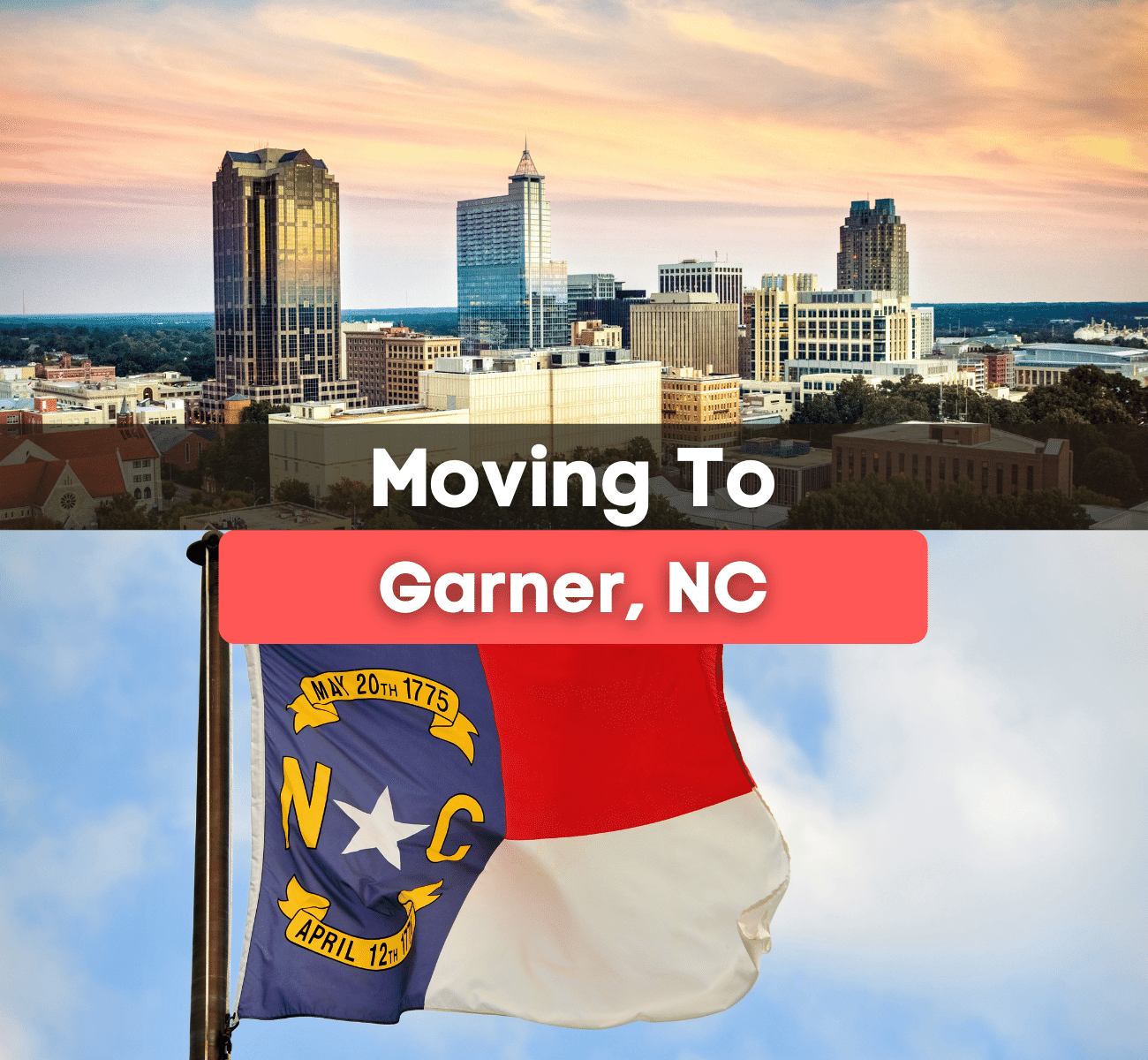 Home to over 34,000 residents, Garner is a growing community that has become a center for business and commerce in the Research Triangle region that is full of southern charm and is overall a great place to be.
So if you are considering a move to Garner, make sure that you know these 10 things before packing up all of your belongings!
Here are the 10 things that you need to know before moving to Garner!
Affordability
With a cost of living that is 13% lower than the national average, Garner is an affordable place to live in North Carolina and the Triangle area.
While utility costs are 3% lower than the national average, transportation costs are 4% lower than the national average, and grocery costs are 13% lower than the national average, housing costs are actually the lowest expense in Garner which is seriously surprising.
In fact, housing costs in Garner are 28% lower than the national average which makes Garner such a sought-after place to live near downtown Raleigh.
Even though home prices in Garner have been trending upwards by 30.4% year after year, the median home price is still only $196 per square foot.
The average annual individual income in Garner is around $38,363 while the average annual household income is $67,571.
Location
Found in the perfect location, Garner is found just minutes from downtown Raleigh and the towns of Clayton and Apex which is part of what makes the area so desirable to live in.
Since Garner is considered to be a southern suburb of Raleigh, the town is situated close to nearby world-class restaurants, local retailers, breweries, and top-rated attractions.
Located within a 30-minute drive to Research Triangle Park, which is home to hundreds of companies, technology firms, and government agencies, Garner is an ideal place to live for young professionals who want an easy commute to and from work.
Since Garner is also found near multiple major interstate highways including the brand new Interstate 540 which is still under construction, taking weekend trips to some of the best beaches in North Carolina or to Asheville and the mountains of western Carolina is easy and convenient.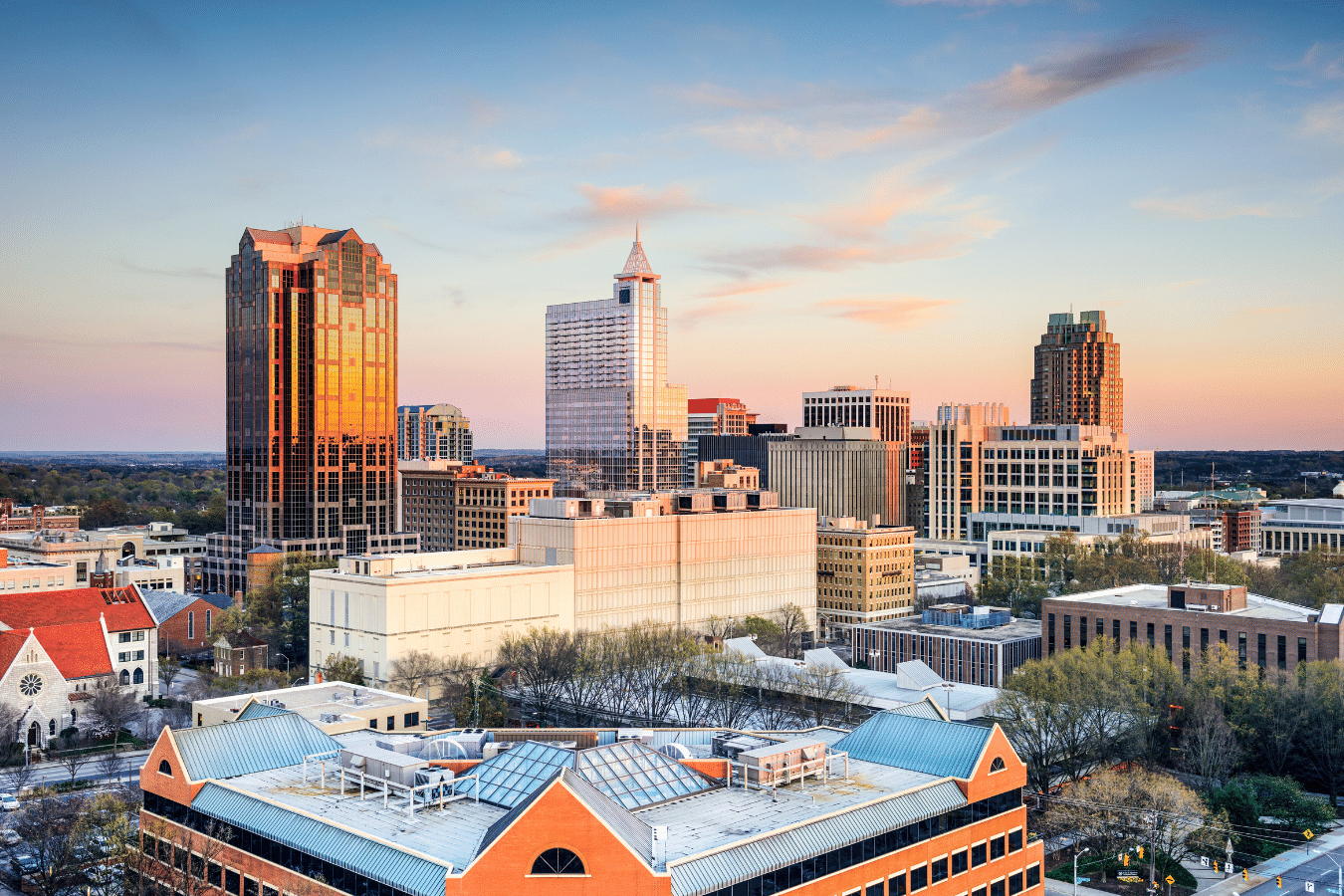 Growth
With a current population of over 34,000 people, Garner is a growing area that is welcoming tons of new residents as more and more subdivisions are being built and new businesses are moving to town.
Known to be one of the fastest-growing areas near Raleigh, Durham, and Cary, Garner's population has skyrocketed from 17,757 people to 28,858 people from the year 2000 to 2018.
Growing at a rate of 2.83% annually, the number of builders who are building new construction homes in Garner over the past year has exploded and there are no signs of slowing down.
Community
One of the best things about living in Garner is its tight-knit community and small-town charm. Consistently ranked as one of the best places to live, work, and play, the town of Garner is a vibrant place to call home for families, young professionals, and retirees alike.
While most neighborhoods in Garner are known to host their own events, the town of Garner also does a good job planning various annual events and festivals that the whole town can take part in. Occurring in downtown Garner throughout the year, there are multiple ways to get involved and meet new friends without having to travel far from home.
Check out these local favorite events in Garner, NC every year:
Parks
There is no better way to get to know the area than by exploring the many parks and outdoor recreational areas that Garner has to offer.
Managing a total of 12 parks that totals more than 473 acres, the Garner Parks, Recreation, and Cultural Resources system oversees the town's open green spaces, athletic courts, sports fields, picnic shelters, playgrounds, walking trails, and dog parks.
So whether you are looking for your next outdoor adventure or are wanting to find a great place to walk the dog, Garner is the place to be.
Check out these local favorite parks in Garner, NC:
Restaurants
From local eateries to familiar national chains, there is no shortage of great places to eat in downtown Garner and throughout the town.
Home to plenty of restaurants, cozy cafes, trendy taverns, and lively bars and grills, dining out in Garner will quickly become your new favorite activity.
No matter if you are craving southern-style entrees or internationally influenced cuisine, there is truly a dining experience available in Garner that everyone will love.
Check out these local favorite restaurants in Garner, NC:
Job Opportunities
If you are moving to Garner in search of a job then you are in luck! No matter if you are looking for a full-time or part-time position, there are plenty of jobs available in Garner in multiple different sectors and industries.
It is no secret that Garner is growing at rapid speeds which is partly due to the town's booming job market.
In fact, Amazon recently opened a $200 million distribution warehouse in 2020 on Jones Sausage Road that is 2.6 million square feet and has employed up to 3,000 residents.
With a job market that has increased by 3% just over the past year, there is an abundance of economic opportunities available due to the highly skilled and educated workforce.
Offering companies a competitive business environment, Garner offers state and local incentives, affordable taxes, and an overall strong local economy which is great for small businesses and start-ups.
Employing over 15,600 residents, some of the top economic industries in Garner are Health Care and Social Assistance, Retail Trade, Educational Services, Manufacturing, and Professional, Scientific, and Technical Services.
The top companies in Garner are NSTAR Global Services, Butterball, Sigma Electric Manufacturing, TCG Legacy Printing and Packaging, Garner Fire Rescue, and the Town of Garner.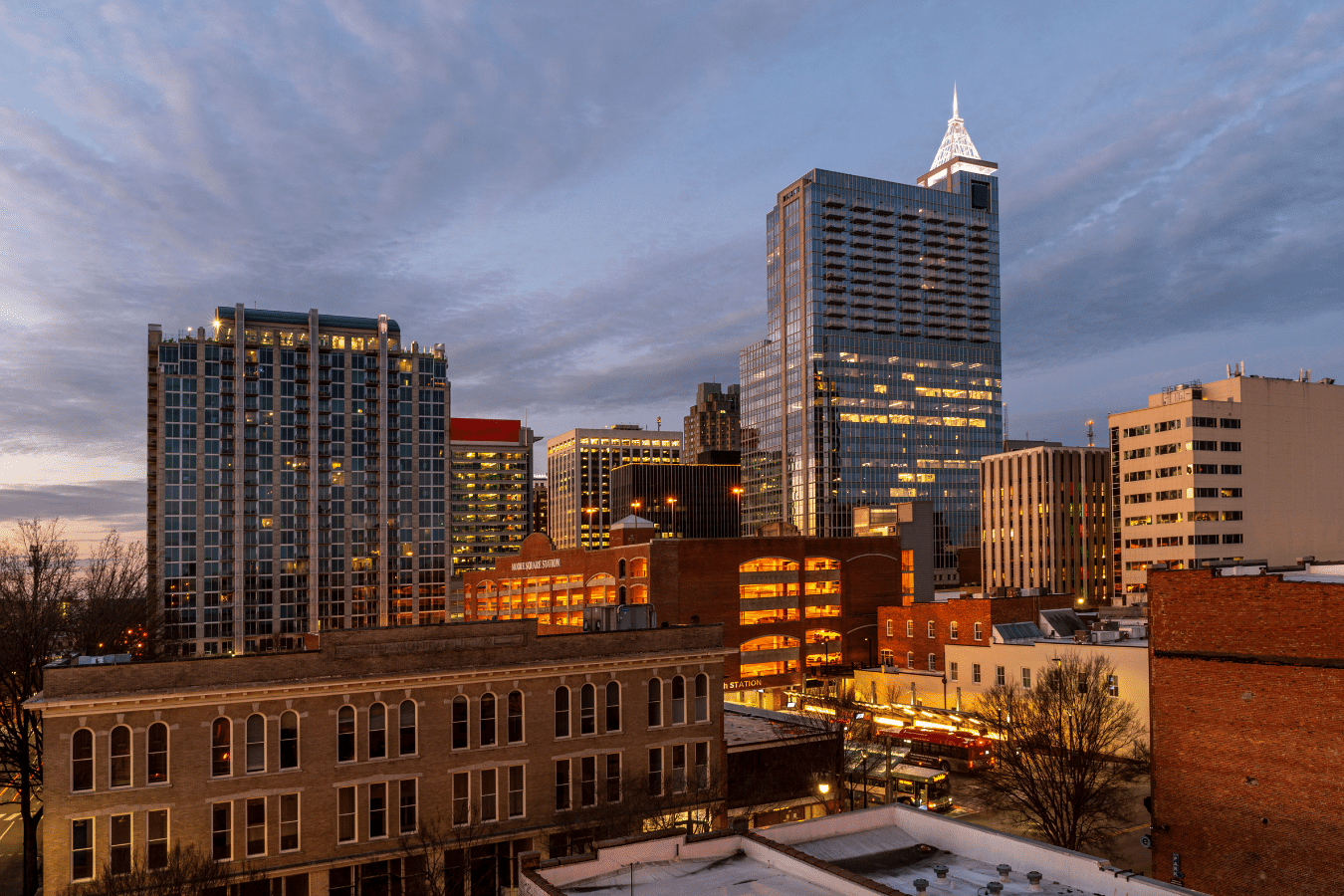 Education
As part of the Wake County Public School System which is the state's largest public school system and the 15th largest in the country, Garner is home to multiple highly-rated schools that residents are able to attend. Enrolling over 159,000 students in the school district alone, Garner schools generally rank high nationally when it comes to their performance on state-required tests and graduation rates.
Some of the top public schools in the Garner area include Timber Drive Elementary School, East Garner Middle School, and Garner Magnet High School.
If you already have a school in mind that you would like your children to attend, it might be a good idea to learn which neighborhoods in Garner feed into the schools of your choosing before officially buying a home.
For those interested in higher educational opportunities, there is no shortage of top-rated colleges and universities as well that are within driving distance. Many Garner residents can be seen attending North Carolina State University, Wake Technical Community College-Southern Wake Campus, and Campbell University.
Weather
Known for having a warm and temperate climate much like the rest of the Raleigh metropolitan area, Garner experiences hot and muggy summers and short and cold winters.
Receiving an average of 46 inches of rain per year, Garner is relatively wet and partly cloudy throughout the year even during the driest months which unfortunately causes frequent high humidity, especially during the summer months.
Since Garner only receives an average of three inches of snow per year and temperatures rarely dip below 33 degrees Fahrenheit in the winter or rise above 95 degrees Fahrenheit which is why so many people are relocating here from the northeast.
Coffee Shops
There is no better way to start the day in Garner than by visiting one of the many locally owned and operated coffee shops in the area.
Whether you are meeting your friends for a latte or want to sip on a cold brew while catching on some work, the coffee shops in Garner are serving a variety of coffee options as well as non-coffee options and delicious food.
Check out these local favorite coffee shops in Garner, NC:
The Pros and Cons of Moving to Garner
Pros:
Affordable cost of living and housing
Low crime rates
Great location
Continued expected growth
Tight-knit community
Plenty of parks
Frequent events and festivals
Award-winning restaurants
Excellent education opportunities
Great weather
Fantastic coffee shops
Cons:
Traffic
Tons of new construction
High humidity
High pollen counts in the spring
Relocating to Garner, NC - Final Thoughts
From its southern charm to its hometown authenticity, Garner offers its residents the convenience of living just outside of a big city with a quiet and peaceful atmosphere of a small town.
While Garner certainly has its own amount of pros and cons, it is definitely a town worth checking out if you are looking for a fantastic place to raise a family or further your career in the Research Triangle region.
Whether you are searching for new construction homes for sale in Garner, townhomes for sale in Garner, or luxury homes for sale in Garner, our website is full of excellent resources and up-to-date information about homes for sale in Garner.
While our team at Uphomes is dedicated to helping you learn more about Garner, other local area guides are available on our website that includes information about moving to Raleigh, moving to Durham, moving to Chapel Hill, moving to Cary, moving to Apex, and moving to Holly Springs.
So if you are ready to jump-start your home buying journey, then make sure to contact us here in order to connect with one of our knowledgable Garner Real Estate Specialists. We are always here to help and answer any questions that you might have about Garner or the overall home buying process!

Find your new home
Search real estate and homes for sale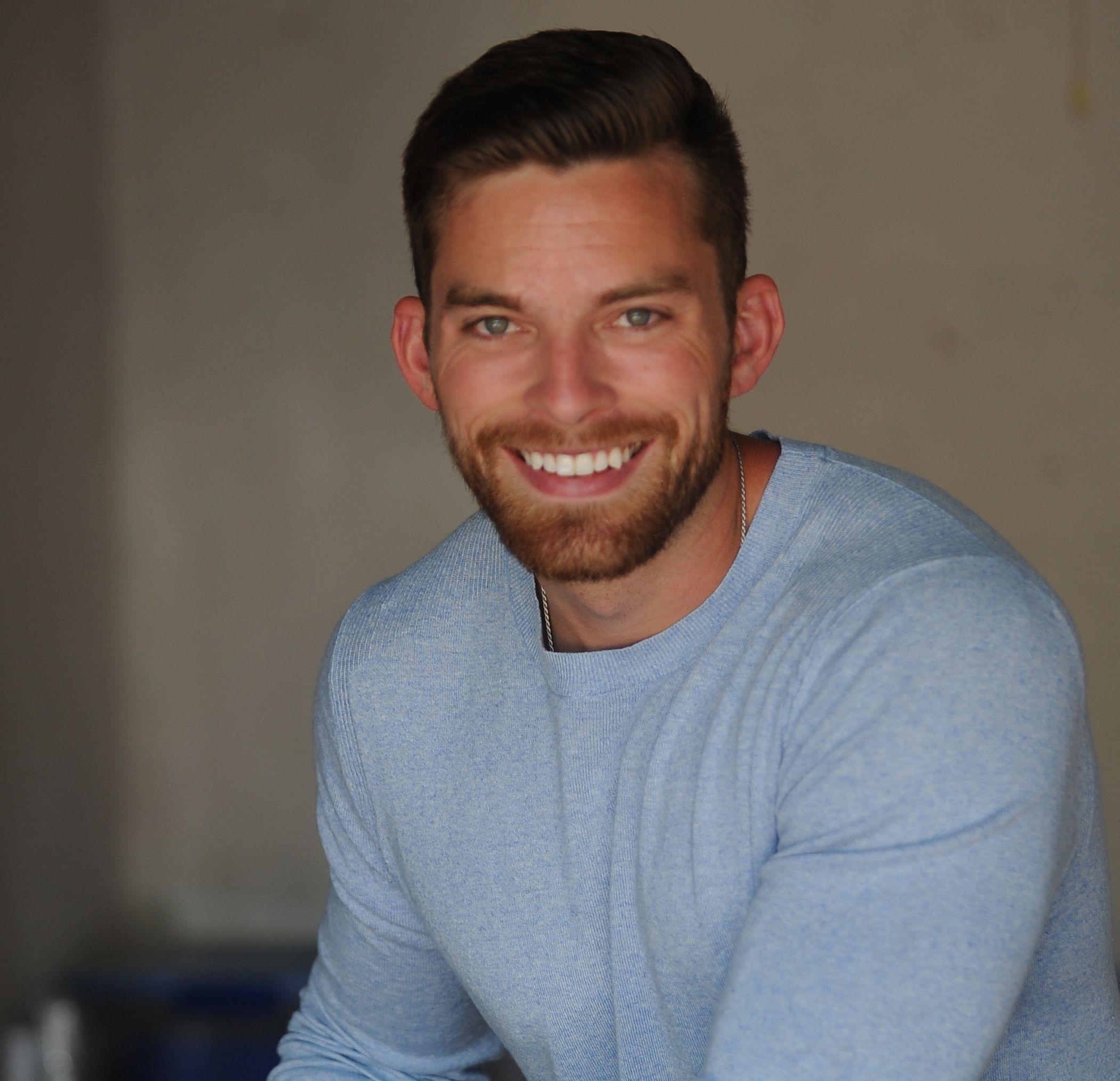 Ryan Fitzgerald
Hi there! My name is Ryan Fitzgerald, and I am a REALTOR®. My goal is to help you learn more about real estate through our Real Estate Blog! Hopefully, you enjoyed the above blog post and it found a way to provide help or value to you. When you're ready to buy or sell a home of your own let us know here. Please feel free to join the conversation by dropping us a comment below.