7 Best Neighborhoods in Sparks, NV
Best Places to Live in Sparks
Are you searching for some of the best neighborhoods in Sparks? Here are the seven best places to live in Sparks, Nevada, and local favorites!
Best known as the home of the Nugget Casino Resort, the Sparks Marina, and The Outlets at Legends, Sparks, Nevada, is an excellent place to live for families, young professionals, and retirees alike. Located only three miles from the neighboring city of Reno, Sparks and Reno are often linked together to form the Reno-Sparks Metropolitan Area.
With a rich history that involves the railroad, what was once farmland and swampland has since turned into a colorful and thriving place to live that is home to many friendly and welcoming people. Now recognized as a tremendous suburban area with plenty of family-friendly activities, Sparks is home to a growing population of over 112,000.
Considered to be one of the best places to live in Nevada, Sparks is an excellent option for individuals who want a more quiet and relaxed way of life just outside of a major city. Renowned for having a higher safety rating than Reno as well as plenty of top-rated schools, award-winning restaurants, sought-after outdoor recreation activities, and world-class entertainment; it is no wonder why so many people are deciding to call Sparks home.
So if you are moving to Sparks and wondering where you should live, look no further than this Sparks, Nevada, neighborhood guide. While deciding to move might seem overwhelming, figuring out what neighborhood and community you want to move to can be stressful and confusing. In this guide, our team has put together a list of the seven best neighborhoods in Sparks to help you make an informed moving decision.
Not only do we talk about each neighborhood in detail, but we have included local favorites for each neighborhood that you should add to your Sparks, Nevada, bucket list. That said, read on to learn more about the best places to live in Sparks!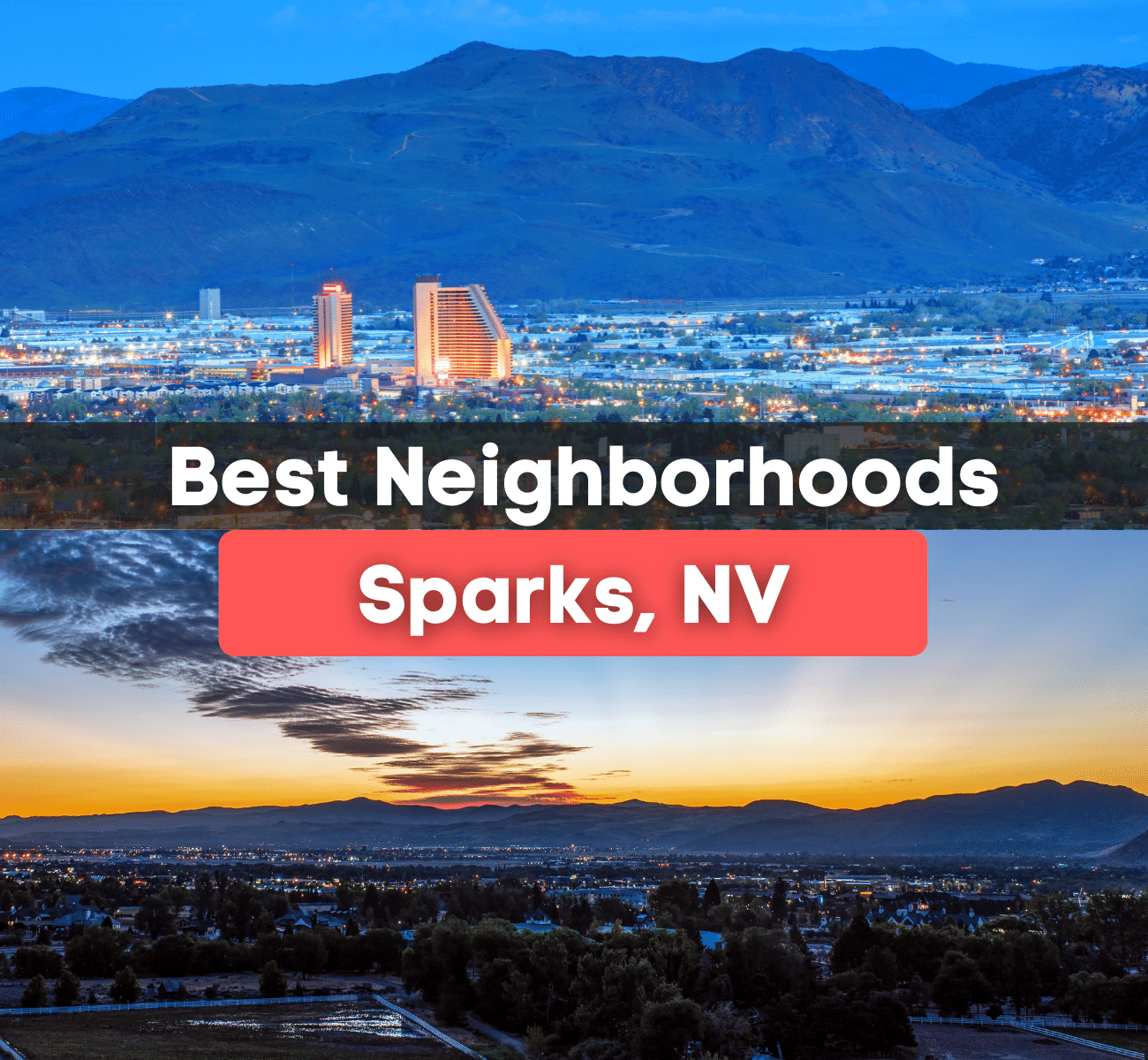 Check out these best places to live in Sparks, NV!
Downtown Sparks
Since Sparks is located close to Reno, the two cities are often linked. Even though the lines between the two cities are often blurred, Downtown Reno and Downtown Sparks are, in fact, two separate cities.
At the heart of Downtown Sparks lies Victorian Square, the center of city entertainment, art, and dining. As the location of the Nugget Casino Resort, Downtown Sparks is the place to live if you want to be near the lively action and excitement Sparks offers.
The perfect place to live for young professionals and couples, Downtown Sparks always has some new event or festival that will keep all ages entertained. From Reno Craft Beer Week to The Best in the West Nugget Rib Cook-Off, living in Downtown Sparks is an experience unlike any other.
Local Favorites: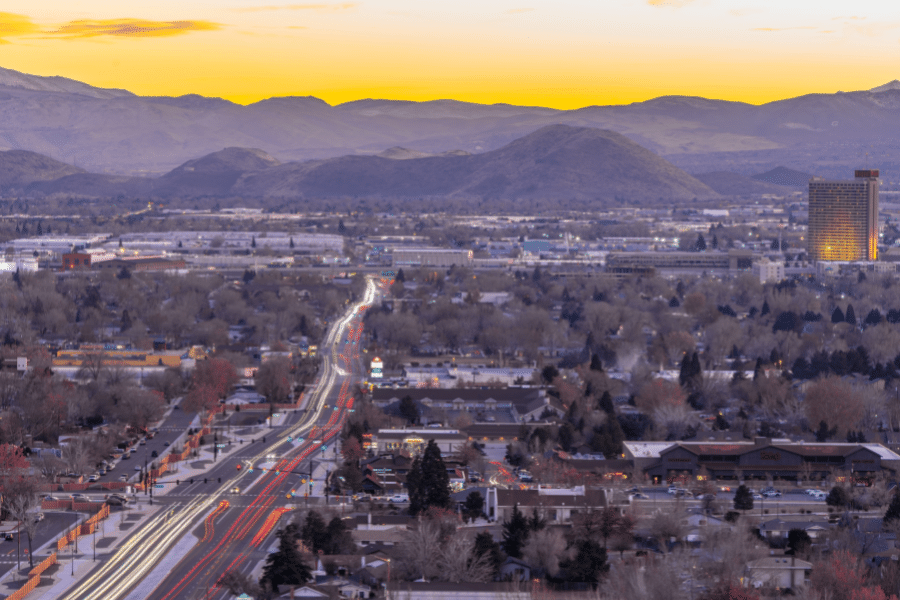 Lemmon Valley
Lemmon Valley is a census-designated place in Washoe County that is part of the Reno-Sparks Metropolitan Statistical Area. Considered to be a very safe neighborhood, Lemmon Valley has seen significant growth and improvement over the years as more and more people move to the area.
While there may currently be lots of construction and, in turn, lots of traffic, Lemmon Valley attracts many families to the neighborhood for its affordable housing, suburban way of life, and top-rated schools. With a population of over 5,183 people, Lemmon Valley is known to be the 33rd most populated city in Nevada.
Local Favorites:
Golden Valley
The attractive suburb of Golden Valley is a census-designated place in Washoe County, Nevada. As a northern suburb of the city of Reno, Golden Valley is part of the Reno-Sparks Metropolitan Statistical Area. Located a reasonable distance from the hustle and bustle of downtown Reno and downtown Sparks, Golden Valley is notoriously a quiet community that is safe, which makes it great for raising a family.
With a population of under 2,000 people, Golden Valley is a relatively small community that is home to amiable and welcoming people. Providing easy access to major highways, residents can easily commute to and from work and travel to popular shopping centers, restaurants, and entertainment. Offering affordable housing with large lots and beautiful mountain views, homes in Golden Valley tend to sell anywhere between $30,000 to $50,000 less than a house would sell for in Reno.
Local Favorites: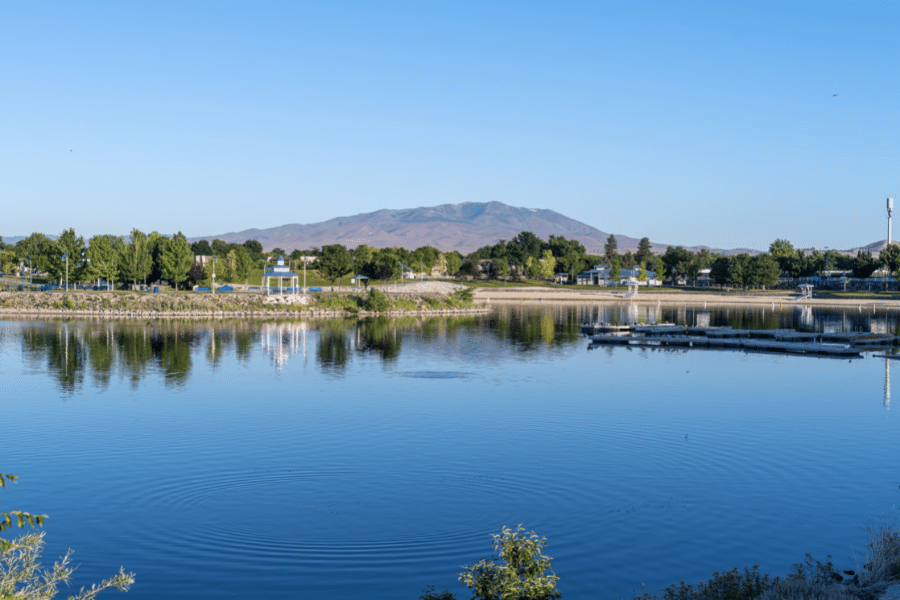 North Valleys
The neighborhood of North Valleys in Sparks is described as a quiet and friendly community that is great for families, young professionals, and retirees. Consisting of up to seven significant communities located on Interstate 395 North before crossing the Reno Pass towards Susanville, California, North Valleys provides various communities to choose from.
Known as the home of three lakes including White Lake, Silver Lake, and Swan Lake, North Valleys in the Reno-Sparks Metropolitan Statistical Area is the place to call home for nature lovers and adventurers since there are so many outdoor activities and parks available to take advantage of.
As the location of the Sierra Sage Golf Course, the Reno Air Races, and the Reno-Stead Airport, there are plenty of things to do nearby without having to travel far from home. For those moving with school-aged children, some of the top-rated public schools in the area that are part of the Washoe County School District include Smithridge Elementary School, Cold Springs Middle School, and North Valleys High School.
Local Favorites:
Midtown
Midtown is one of the most lively and unique neighborhoods in Northern Nevada. As one of the fastest-growing districts in the Reno-Sparks area, Midtown is located in the heart of Reno and is surrounded by premier shopping, dining, art, and entertainment.
Considered to be one of the most diverse neighborhoods in the area, Midtown is more than just a great place to live; it is an experience. Providing multiple events and festivals throughout the year, including music festivals and holiday celebrations, Midtown does a great job bringing the whole community together.
Located between South Virginia Street and Holcomb Avenue in Reno, Midtown is surrounded by plenty of walking paths, public parks, interactive museums, and exciting business districts that must be explored. The Nevada Museum of Art, the National Automobile Museum, The Discovery - Terry Lee Wells Nevada Discovery Museum, and the Rancho San Rafael Regional Park are nearby.
Local Favorites: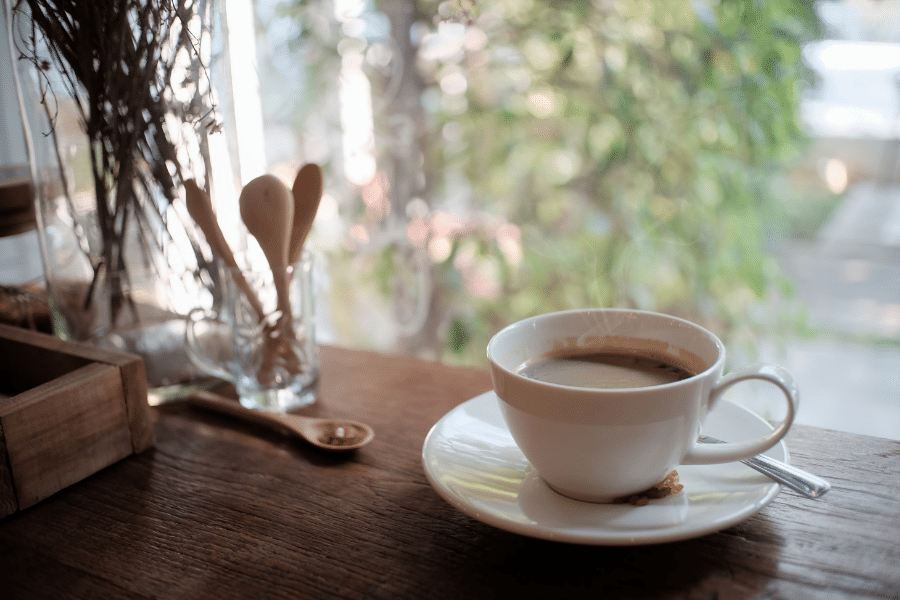 Spanish Springs
Spanish Springs is a census-designated place in Washoe County, Nevada, that is part of the northeastern section of the Reno-Sparks Metropolitan Statistical Area. Located just North of Sparks along the Pyramid Highway, Spanish Springs is a fantastic neighborhood to consider moving to if you are looking for large lot sizes and plenty of activities and outdoor recreation.
With a lifestyle that is considered to be more laid-back and relaxed since Spanish Springs is just outside of the city, many families and retirees are moving here. With affordable home prices, Spanish Springs offers plenty of new construction single-family homes to choose from.
As part of the Washoe County Public School District, some of the top-rated schools that Spanish Springs is located near include Spanish Springs Elementary School, Shaw Middle School, and Spanish Springs High School.
Local Favorites:
Calle De La Plata
The Calle De La Plata neighborhood runs through the Spanish Springs Valley Ranches. It is one of the more prominent neighborhoods that has expanded projects into the mountain range that separates Spanish Springs from Palomino Valley. Calle De La Plata is a great place to live for families and young professionals outside the city, offering single-family homes and lots for sale for custom-made dwellings.
Local Favorites: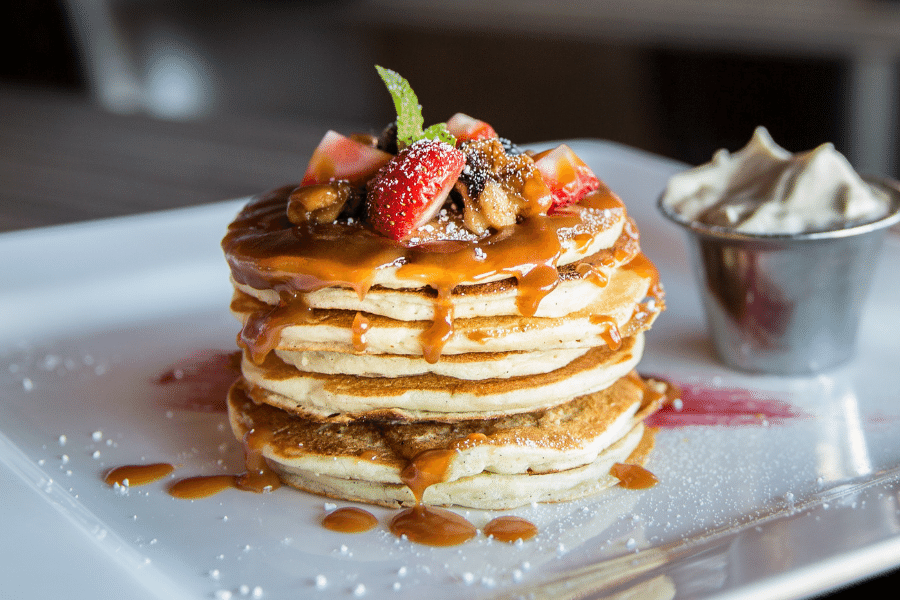 Best Places to Live in Sparks, NV - Final Thoughts
Where do you see yourself living in Sparks? Whether you want to live in a beautiful single-family home near Downtown Sparks and Victorian Square or would prefer to live in the quiet neighborhood of Spanish Springs, there is bound to be a place for you that will fit your lifestyle and budget.
When you are ready to buy your dream home in Sparks, Nevada, reach out to one of our knowledgeable and friendly Real Estate Specialists to assist you through your home search. Contact us today to get started! We are ready to work with you and answer any questions about the home-buying process.
If you are interested in learning more about the area and want to search for homes for sale in other Nevada cities, then make sure to refer to some of our different popular moving to and neighborhood guides, including moving to Las Vegas, the best neighborhoods in Las Vegas, moving to Reno, the best neighborhoods in Reno, moving to Boulder City, best neighborhoods in Boulder City, moving to Henderson, and the best neighborhoods in Henderson.

Find your new home
Search real estate and homes for sale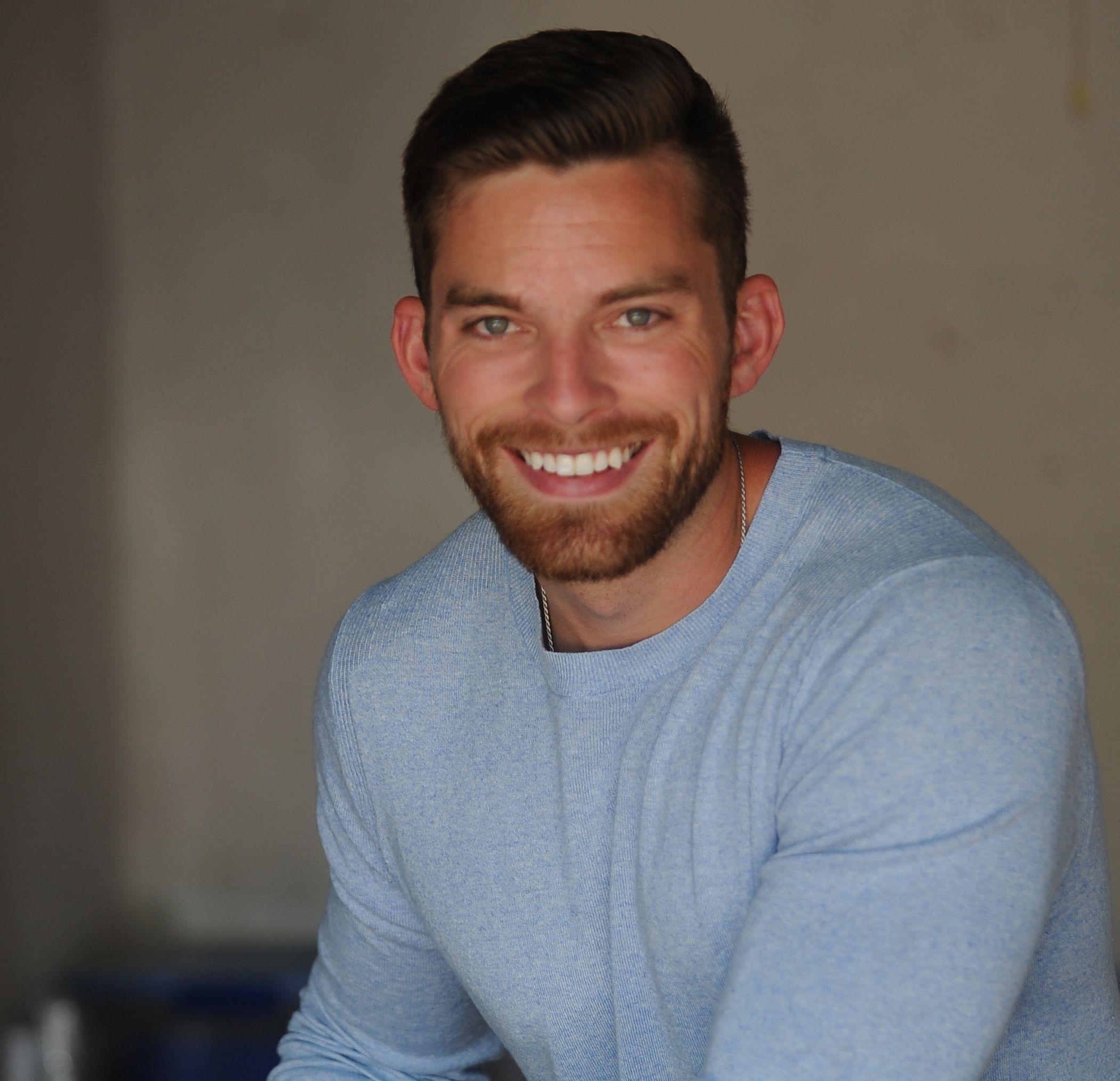 Ryan Fitzgerald
Hi there! My name is Ryan Fitzgerald, and I am a REALTOR®. My goal is to help you learn more about real estate through our Real Estate Blog! Hopefully, you enjoyed the above blog post and it found a way to provide help or value to you. When you're ready to buy or sell a home of your own let us know here. Please feel free to join the conversation by dropping us a comment below.