10 Things to Know BEFORE Moving to Boulder City, NV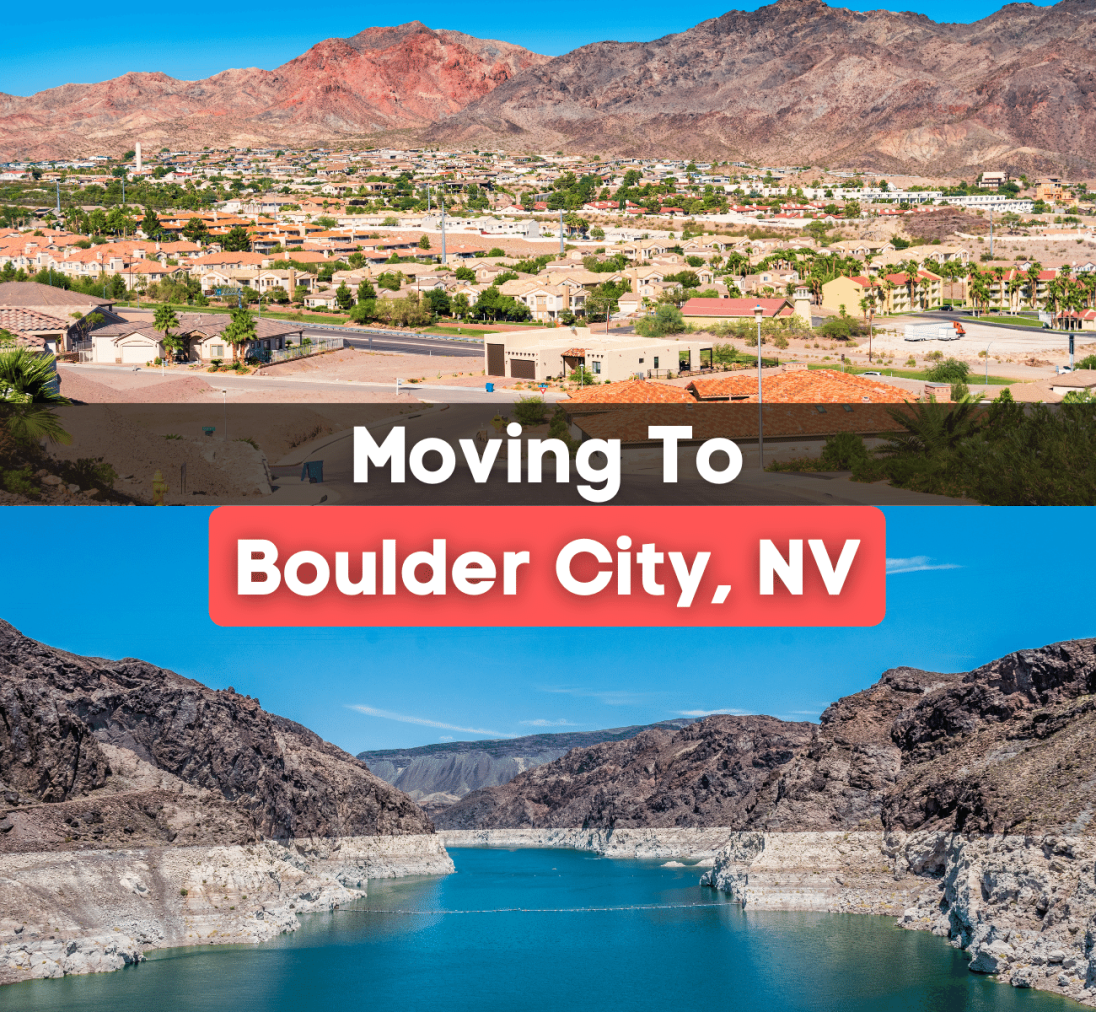 Living in Boulder City
Are you moving to Boulder City? Here is what it's like living in Boulder City, Nevada!
Full of small-town charm and historical heritage, Boulder City in Clark County, Nevada, is consistently ranked as one of the best places to live in Nevada. Best known as the home of the Hoover Dam and for its outdoor activities at Lake Mead, Black Canyon, and the Colorado River, Boulder City is a beautiful place to call home. Located only 26 miles southeast of Las Vegas, known for its casinos and world-class entertainment, Boulder City has become a quiet place to move to just outside the excitement and bright lights of "Sin City."
First established in 1931 to house the builders of the Hoover Dam, this small town has since grown into a flourishing city full of cute shops, trendy cafes, sought-after amenities, and fun events that will keep residents of all ages entertained. Now home to about 16,153 residents, Boulder City is considered a charming southern Nevada Suburb and is one of only two municipalities in Nevada that does not allow gambling. An excellent place to live for families and retirees due to its low crime, quick commute times, and abundance of employment opportunities, it is no wonder that Boulder City has a high quality of life.
Picturesque and tree-studded, Boulder City has done a great job preserving its history. It has over 400 vintage structures and multiple museums featuring interactive exhibits and authentic artifacts. Experiencing rapid growth with a population increase of 1.5% over the past year and 5.5% over the past five years, there is no better time to move to Boulder City, Nevada, than now.
So if you are asking whether or not you should move to Boulder City, keep reading! Here are ten things that you should know about Boulder City, Nevada.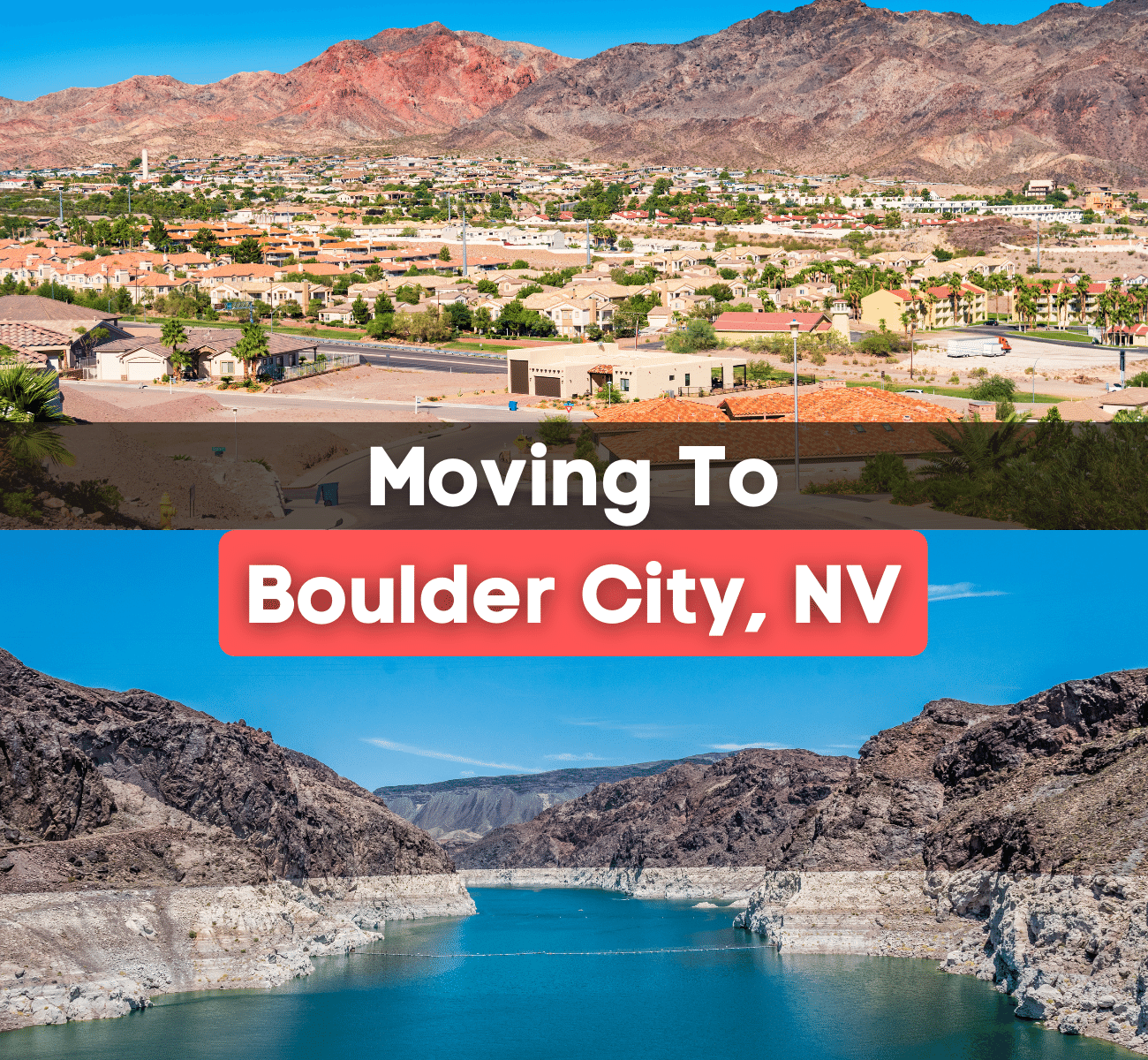 Make sure you know these ten things about life in Boulder City!
Boulder City is Great for Retirement
Ranked in 2009 as the sixth best place to retire in the United States by Money Magazine, Boulder City is continually ranked among the top 25 places to retire. Due to Nevada's lack of state income tax and overall tax-friendly environment, Boulder City and other areas in the Las Vegas Valley have always been popular places for retirees. Renowned as a thriving senior community, Boulder City is home to multiple 55+ residential neighborhoods and active adult communities near breathtaking scenery and sought-after amenities. Due to its access to top medical facilities, affordable housing, and warm climate, this charming and quiet small city allows retirees to enjoy a laid-back way of life just 26 miles from the bright lights and busy streets of Las Vegas.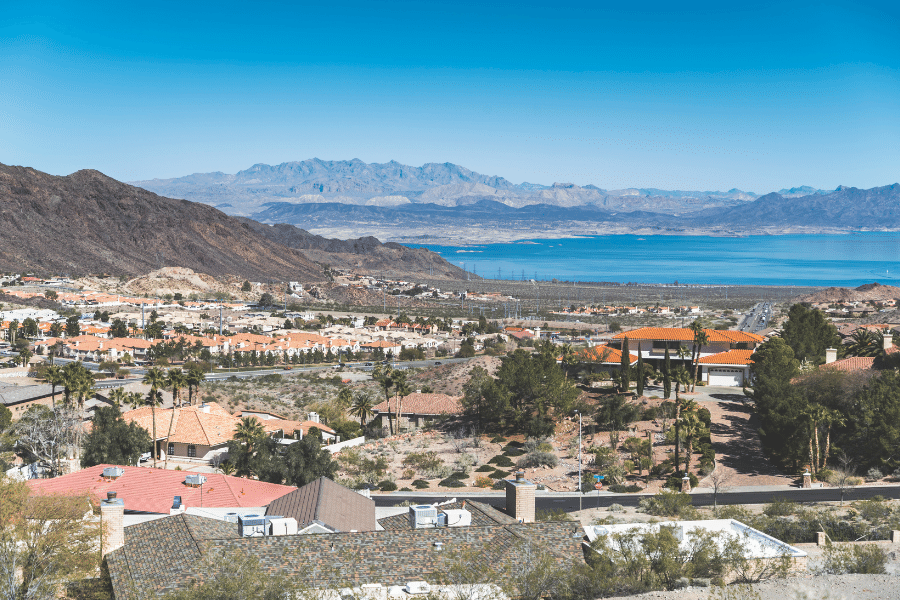 Cost of Living
With a cost of living that is 2% higher than the national average, living in Boulder City is a cheaper option than Las Vegas, which has a cost of living that is 4% higher than the national average. This affordable cost of living makes Boulder City such an excellent place to live in Nevada. While area prices are up 2.5% from where they were a year ago, housing expenses are 3% higher than the national average, utility prices are 6% lower than the national average, and transportation expenses such as bus fares and gas prices are 20% higher than the national average.
With an average annual household income of $83,943, it is recommended that an individual earn at least $62,792 per year to live comfortably in Boulder City. The highest expense in Boulder City is housing due to high demand and limited supply driving up prices. Even though the cost of living is cheaper than in Las Vegas, housing costs in Boulder City are 16.1% more expensive than Las Vegas housing costs.
| | |
| --- | --- |
| Cost of Living Item | Price |
| Median Home Price | $554,845 |
| Energy Bill | $160.89 |
| Loaf of Bread | $3.77 |
| Gallon of Milk | $2.41 |
| Doctor's Visit | $115.91 |
| Veterinary Visit | $52.48 |
Data sourced from Payscale.
Low Crime Rate
If safety is important to you, then you will be happy to learn that Boulder City has crime rates that are 58% lower than the national average. This means that your chance of becoming a violent crime is only one in 647, and your chance of becoming a victim of property crime is only one in 104. Claiming the top spot as Nevada's safest city in 2020, Boulder City is just one of two cities in Nevada that does not allow gambling which is part of why the crime rate is so low. Keep in mind that even though Boulder City is considered a safe city, it is still important to always be aware of your surroundings and follow essential safety tips. This includes locking your doors, walking in well-lit areas, and reporting suspicious activities. For more information about staying safe, especially living alone, refer to our Living Alone: Home Safety Checklist.
Home to the Hoover Dam
The Hoover Dam is a concrete and arch-gravity dam in the Black Canyon of the Colorado River that provides irrigation water and hydroelectric power to over 16 million people. Constructed between 1931 and 1936 during the Great Depression, the Hoover Dam symbolized American industry and what American workers could accomplish even during the lowest points of the Great Depression. Now welcoming millions of visitors every year, the Hoover Dam is not only an important landmark and structure in Boulder City but has also been named one of the nation's Seven Modern Engineering Wonders by the American Society of Civil Engineers.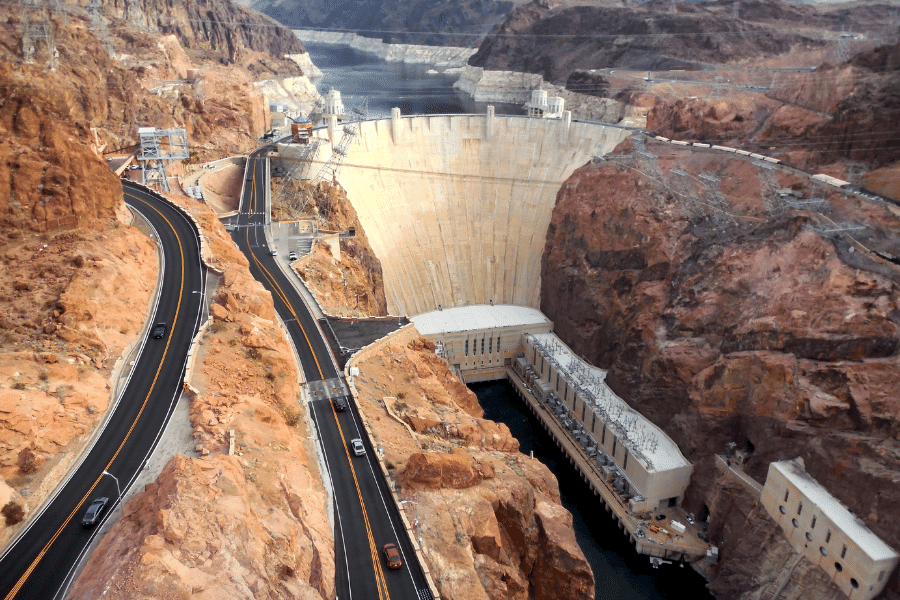 Employment Opportunities
Did you know that the average income in Boulder City is 30% higher than the national average? With an economy led by tourism, food service, public administration, and retail trade industries, Boulder City's job market has increased by 3.5% over the last year. It is predicted to experience 40.3% future job growth over the next ten years. If you are moving to Boulder City in search of a job, some of the best companies to work for include Las Vegas Valley Water District, Boulder City Hospital, and the City of Boulder City, Nevada.
Excellent Education
As part of the Clark County School District, Boulder City is home to some of the highest-ranking schools in the nation. Known for having a high graduation rate, it is estimated that 87.6% of Boulder City residents have graduated from high school and 22.2% of Boulder City residents have a bachelor's degree.
Nevada State College and College of Southern Nevada - Henderson Campus are nearby for those searching for higher education opportunities.
Parks
Boulder City has plenty of lovely parks that are perfect for the whole family to enjoy. From playgrounds to walking trails, there is no better way to explore all that Boulder City offers than by spending time outside at one of the city's well-maintained and beautiful public parks.
Explore these favorite local parks in Boulder City, NV: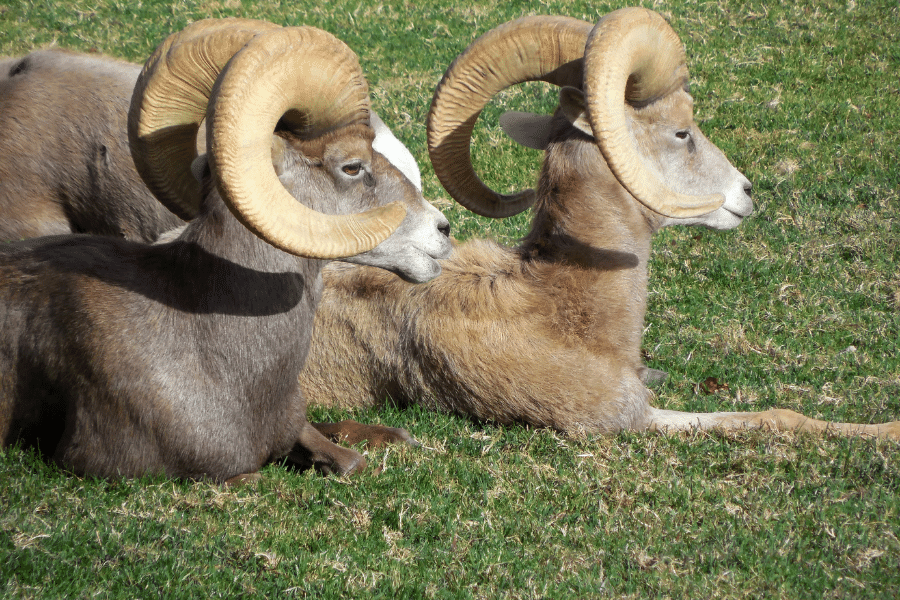 Events and Festivals
Thanks to the many events and festivals the city puts on, you will never be bored living in Boulder City. Hosting events for all ages, there is no better way to appreciate local art or celebrate the holiday season than by attending a Boulder City festival, event, or celebration. Make sure to frequent the Boulder City website for more information about events happening near you.
Add these local events and festivals in Boulder City, NV, to your bucket list:
Food
From Tex-Mex favorites to rustic Italian fare, Boulder City is home to various restaurants that will appeal to any taste. No matter the occasion, Boulder City will quickly become your new favorite food destination.
Dine at one of these top-rated restaurants in Boulder City, NV:
Weather
Known for having a desert climate, Boulder City experiences sweltering summers and cold winters with dry and mostly clear conditions year-round. Receiving only five inches of rain per year and zero inches of snow per year, Boulder City is way below average when it comes to precipitation amounts. With more than 290 sunny days per year, many people choose to flock to Boulder City for its warm and sunny weather alone.
With temperatures typically varying between 36 degrees Fahrenheit to 104 degrees Fahrenheit, temperatures rarely dip below 28 degrees Fahrenheit or rise above 110 degrees Fahrenheit. The hottest month is July, with an average high temperature of 103 degrees Fahrenheit and the coldest month is January, with an average low temperature of 39 degrees Fahrenheit. April, May, and October are considered the most pleasant months of the year due to moderate temperatures, while July and August are the least comfortables since summer is the middle of summer.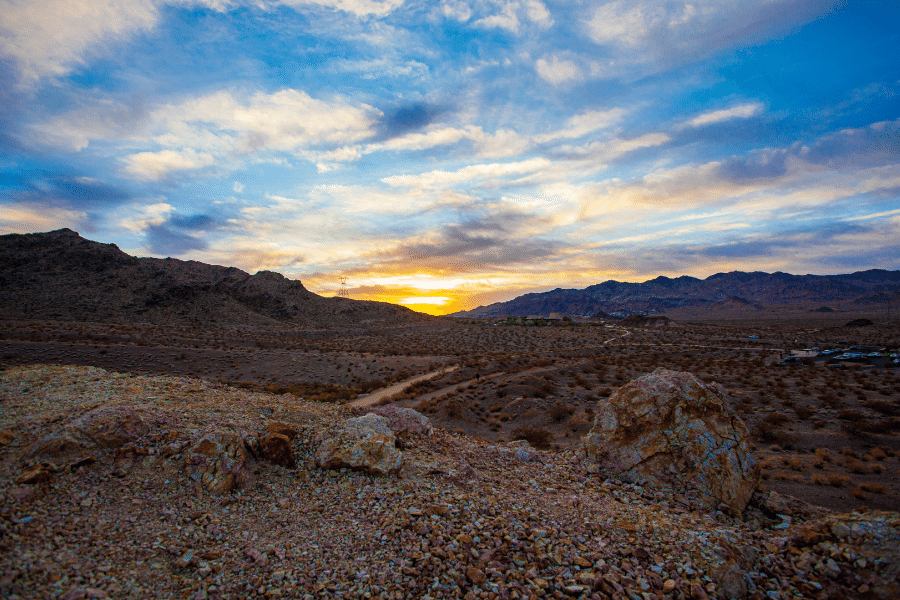 Pros and Cons of Moving to Boulder City, NV
Pros:
Low crime rate
Employment opportunities
Tons of events and festivals
Beautiful parks
Top-rated restaurants
Excellent education
Great for retirees
Plenty of sunny weather
Quiet community
Cons:
Sweltering summers
Expensive cost of living
High housing prices
Are you ready to call Boulder City, Nevada, Home?
Whether you are drawn to Boulder City for its charming community, family-friendly atmosphere, high-safety rating, or proximity to Las Vegas, choosing to move here might be the best decision of your life. While Boulder City might be expensive, it is truly a wonderful place to live where most residents own their own homes.
Once you have decided to search for homes for sale in Boulder City, whether you are looking for single-family homes for sale in Boulder City, luxury homes for sale in Boulder City, or townhomes for sale in Boulder City, our reliable and friendly Real Estate Specialists are here to help. Make sure to contact us today to kick start your home-buying journey! We are available to answer any questions that you may have.
Check out our other Nevada area guides including moving to Las Vegas and moving to Reno!

Find your new home
Search real estate and homes for sale