10 Things to Know BEFORE Moving to Las Vegas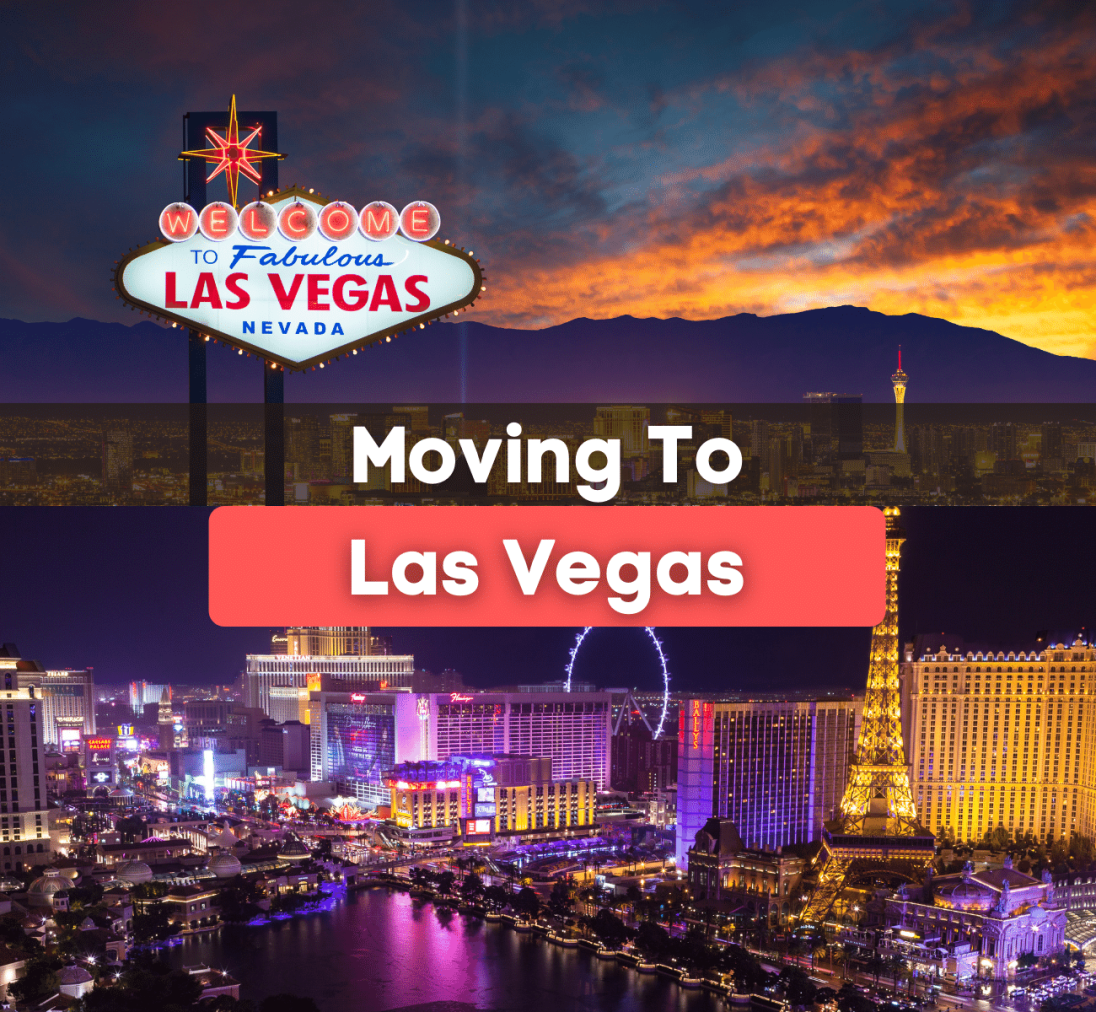 Living in Las Vegas
Are you moving to Las Vegas, Nevada? This is everything that you need to know about life in Las Vegas!
What comes to mind first when you think of Las Vegas? Whether it's bright lights, world-class restaurants, or five-star resorts and casinos, Las Vegas, Nevada, is one of the world's most popular and internationally recognized cities. Often known simply as "Vegas," Las Vegas is the 25th most populous city in the United States and the most populous city in the state of Nevada since the Las Vegas Metropolitan Area is home to over 2,839,000 people as of 2022.
Located in Clark County and within the greater Mojave Desert, Las Vegas is an excellent place to live for young professionals and retirees due to its lack of state income tax and endless amount of entertainment options. Beloved for its affordability, Las Vegas may have a reputation as an adults-only playground. Still, the city is also home to plenty of suburban communities and beautiful natural areas just outside its busy streets.
Coined the nickname "Sin City" for its gambling and generally male-focused entertainment, Las Vegas is a leading financial, commercial, and cultural center in Nevada. Found in Southern Nevada, Las Vegas is located 20 minutes from Henderson, an hour and 18 minutes from Mesquite, and seven hours from Reno.
Since Vegas offers something for everyone and is full of entertainment options for all ages, it is easy to see why many people like going to Vegas. Whether you are planning a visit to the city for the first time or are interested in buying real estate, we have created this moving guide highlighting seven things you should know before moving to Las Vegas.
So grab a hot cup of your favorite beverage, sit back, relax, and read on to learn more about living in Las Vegas, Nevada!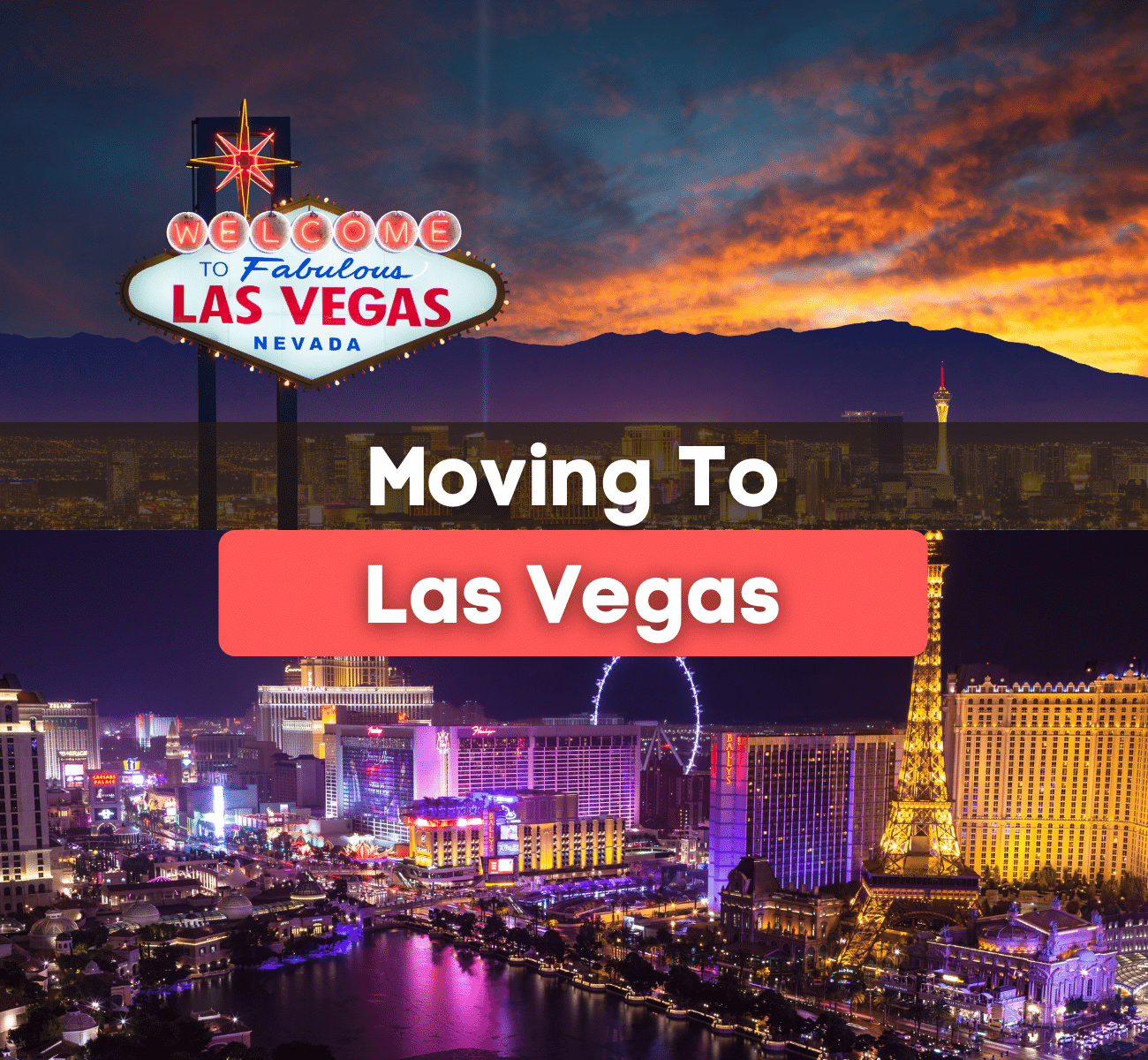 Here is what you should know before moving to Vegas!
Cost of Living
With the cost of living 4% higher than the national average, Las Vegas is considered a relatively affordable place to live primarily for its low taxes. Since there is no Nevada state income tax due to the money tourists bring into the state, Las Vegas is a great place to live simply for its tax-free living.
Even though taxes may be lower, housing expenses are 9% higher than the national average, grocery prices are 9% higher than the national average, and transportation expenses like gas prices and bus fares are 20% higher than the national average.
To live comfortably in Las Vegas, it is recommended that an individual make at least $40,000 a year to keep up with the standard of living. The median income in Las Vegas is $38,000, and an excellent hourly wage in Las Vegas is $18.27 per hour.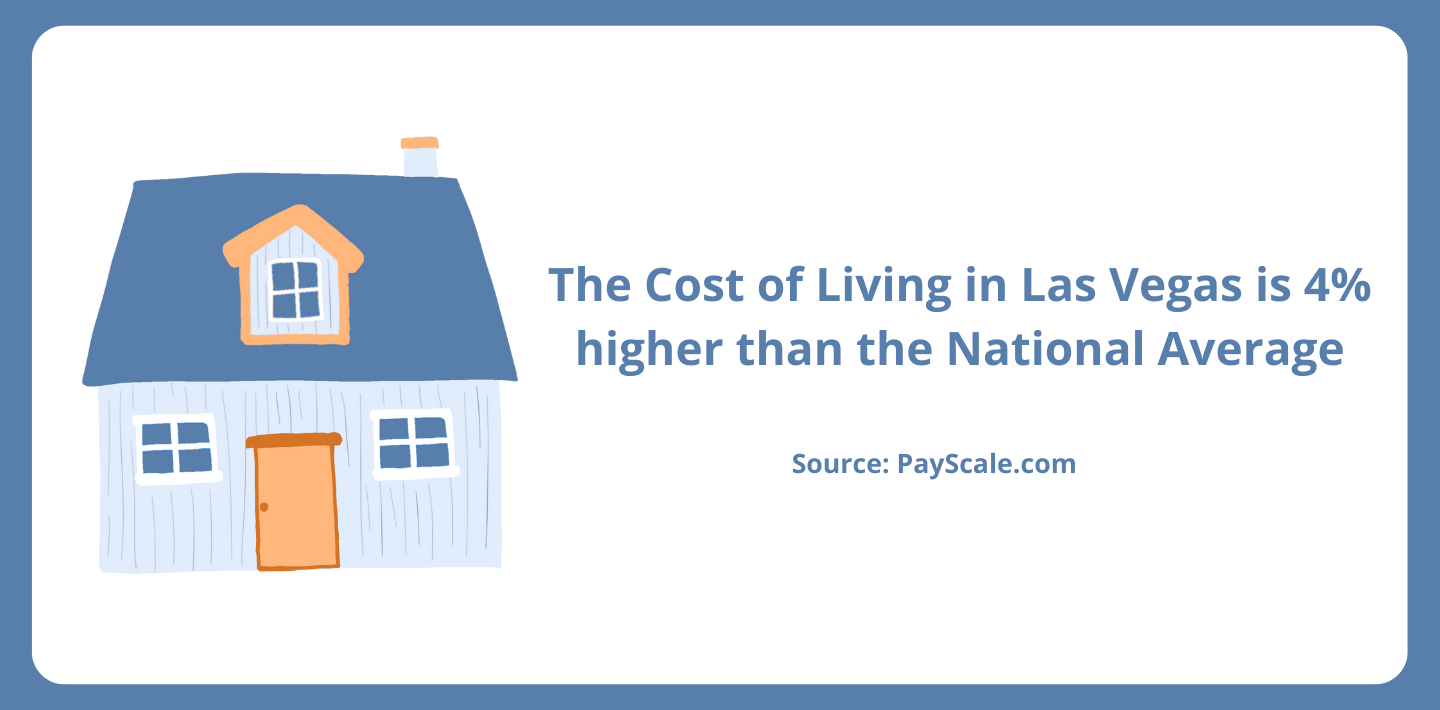 Employment Opportunities
Known for having a diversified economy, Las Vegas is dominated by its service sector powered by gambling and tourism. Since gambling taxes are the primary source of state revenue, more than half of all the workers in Las Vegas are employed in the service sector.
Since Downtown Las Vegas receives more than 18 million visitors annually, the area's hotels, casinos, museums, and other significant attractions provide more than 315,000 jobs to the state alone. Other industries in Las Vegas that support the local economy include manufacturing, conventions, health and medicine, business and financial services, and information technology.
The top employers in Las Vegas include MGM Resorts International, Caesars Entertainment, Las Vegas Sands, and Johnson Electric.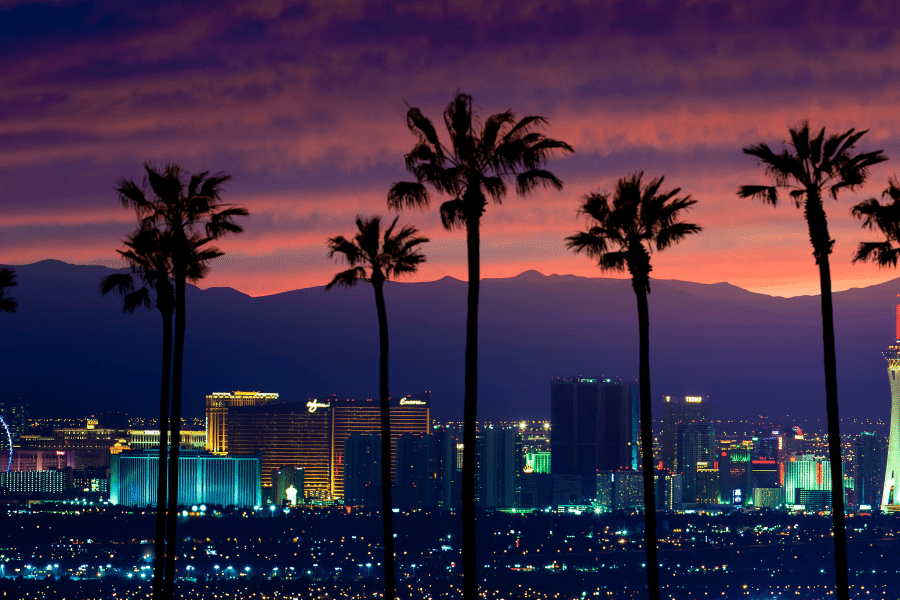 Professional Sports
Home to three major league professional sports teams, including the Vegas Golden Knights of the National Hockey League (NHL), the Las Vegas Raiders of the National Football League (NFL), and the Las Vegas Aces of the Women's National Basketball Association (WNBA), there is no better way to become acquainted with your new city than by attending a game. Bringing the city even more fun and excitement, there are several minor league teams to cheer on, such as the Las Vegas Aviators Baseball Team and the Las Vegas Royals Basketball team.
Venture Outside of The Strip
Contrary to popular belief, quiet living in Las Vegas does exist. While most of the fun is found in the middle of the Vegas strip, many of the locals choose to live just outside of the downtown area, where life is more relaxing and quiet. Even though most vacationers stick to the area's casinos, shopping districts, and performances, you will be surprised to learn just how much Vegas offers outside of nightlife.
Visit these fun things to do just off of the Las Vegas Strip: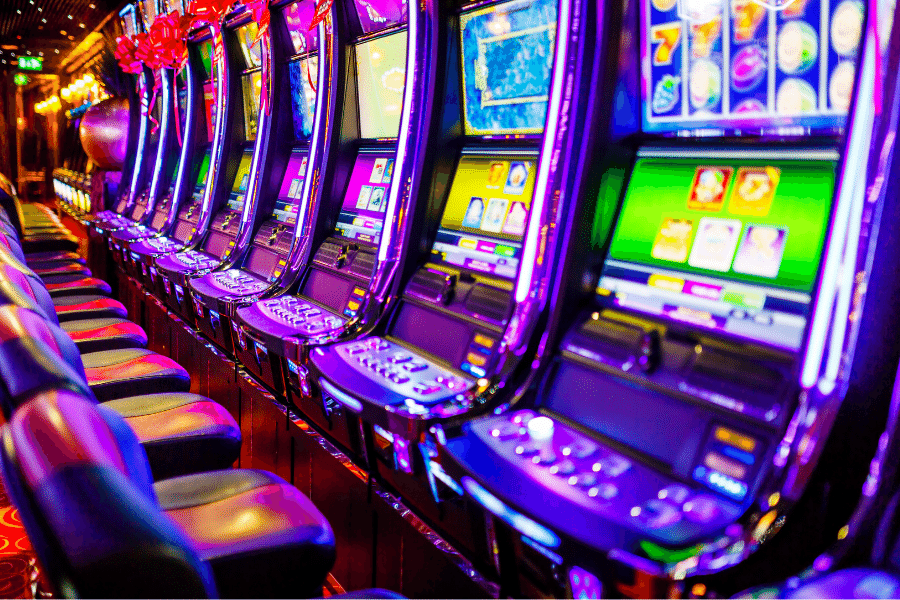 Las Vegas Has a Hot Desert Climate
Las Vegas is for you if you are not a fan of cold weather. The weather is mostly dry and clear year-round, with a desert climate that experiences sweltering summers and mild winters with cold nights. Known for having an average of 294 sunny days per year, Vegas only receives an average of five inches of rain per year and zero inches of snow per year.
The hottest month is July, with an average high temperature of 104 degrees Fahrenheit, while the coldest month is January, with an average low temperature of 37 degrees Fahrenheit. The most favorable months for moderate temperatures are March, April, and October.
Explore the Great Outdoors
Surrounded by national parks, lakes, hot springs, and conservation areas, there are many ways that you can explore the beauty of Las Vegas just outside of the city streets. From kayaking and rock climbing to hiking and biking, many adventures and beautiful natural attractions are located nearby. With the Ring of Fire located just one hour North of Las Vegas and the Grand Canyon found just four and a half miles from the strip, nature lovers will love living in this Nevada city.
Check out these excellent outdoor adventures in Las Vegas, NV:
Crime Rate
Las Vegas is considered predominantly safe, but like other large cities, some areas have higher crime levels than others that should be avoided. With increased police surveillance and strict laws to prevent incidents, the Las Vegas strip is a pretty safe place at night. But with a crime rate that is 33% higher than the national average, the areas on the outskirts of downtown are known to be more susceptible to crime.
Since most of the crimes on the strip are pickpockets, it is essential always to keep an eye out for suspicious activities and to be aware of your surroundings. If you are moving alone to Las Vegas, read our Living Alone: Home Safety Checklist for tips and tricks about staying safe.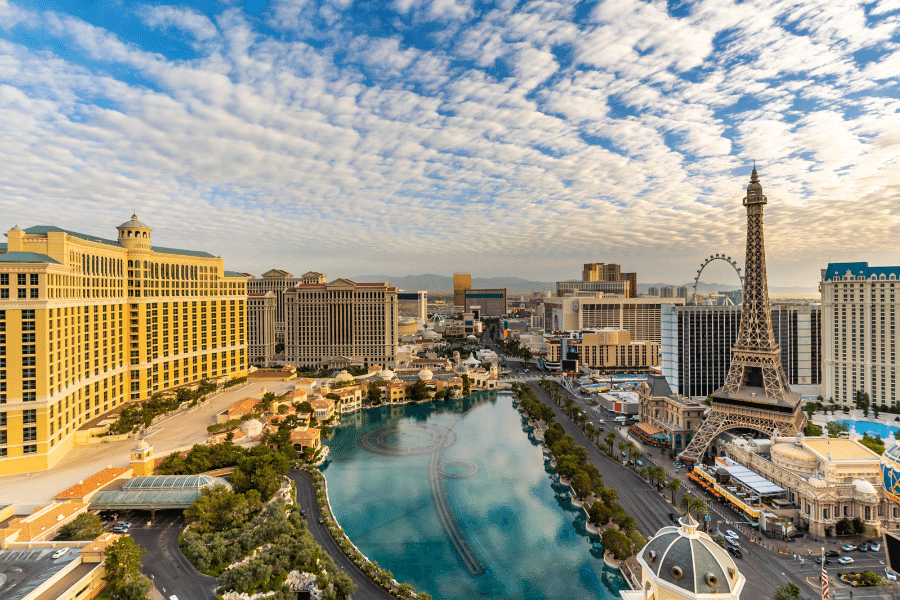 Restaurants
Home to over 4,337 restaurants, Las Vegas, has plenty of delicious options to choose from when it comes to food. While Las Vegas may not have many signature dishes to call its own, plenty of world-class restaurants in the city serve various dishes and popular foods.
Visit these top-rated favorite local restaurants in Las Vegas, NV:
Education
Unfortunately, the Las Vegas region has been ranked as the second-worst for school quality out of the 50 largest metropolitan areas in the country, according to Review-Journal in a 2021 study. As part of the Clark County School District, a total of 374 public schools serve over 315,646 students in the area. There is a minority enrollment of 80%, and 60.8% of students are considered to be economically disadvantaged.
Consider sending your school-aged children to some of these top-rated schools in Clark County:
| | | |
| --- | --- | --- |
| Elementary Schools | Middle Schools | High Schools |
| Billy and Rosemary Vassiliadis Elementary School | Sig Rogich Middle School | Advanced Technologies Academy |
| Judy and John L Goolsby Elementary School | Lois and Jerry Tarkanian Middle School | West Career and Technical Academy |
| Shirley and Bill Wallin Elementary School | Victoria Fertitta Middle School | Northwest Career and Technical Academy |
| Charles and Phyllis Frias Elementary School | Hyde Park Middle School | Veterans Tribute Career Technical Academy |
Data sourced from U.S. News.
Transportation
The best way to get around Las Vegas is either by car, taxi, Uber, Lyft, or by bus. While there may be a lack of reliable public transportation, The Regional Transportation Commission of Southern Nevada (RTC) provides bus routes along the Vegas Strip and the Downtown area. The RTC offers bus services 24 hours a day, making this an easy and affordable way to travel around town.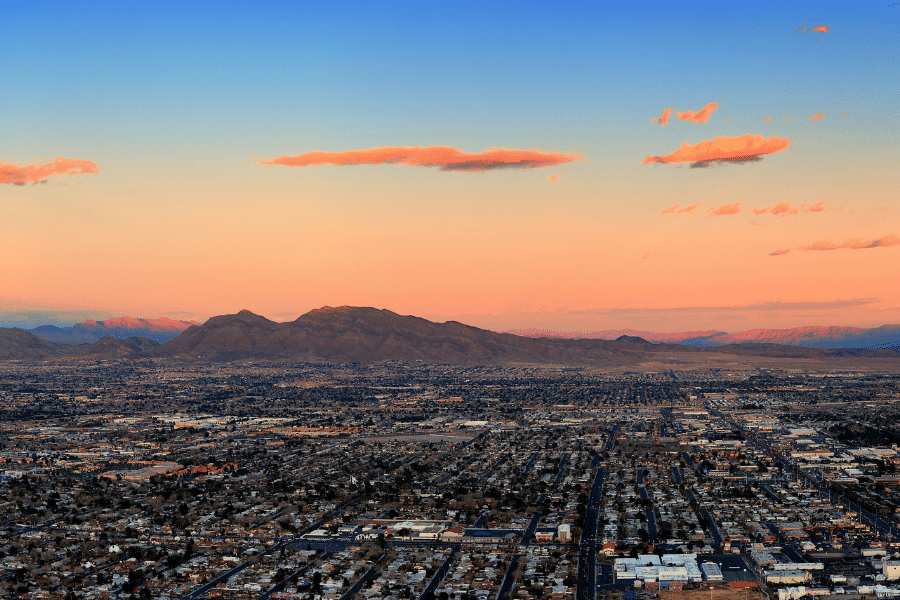 Pros and Cons of Living in Las Vegas
Pros:
Access to world-class entertainment
There is never a shortage of things to do
Dine on incredible cuisine
Enjoy low taxes
Low housing prices
Explore the great outdoors
Warm weather
Low humidity
Cheer on your local professional sports teams
Access to six local airports that serve the area
Cons:
Lack of public transportation
Sweltering summers
Utilities are priced high
Subpar public educational system
High crime rate
Limited employment opportunities
You may get partied out
Lack of community charm
Lack of greenery
You can not see the stars due to extreme light pollution
Is living in Las Vegas right for you?
Las Vegas is a tourism and economic activity hub in Nevada with its endless entertainment, nightlife, and outdoor recreation opportunities. While Vegas may have its fair share of pros and cons, it is an excellent place to move to if you search for affordable living in a big city and many things to do.
Since there is no right or wrong time to move to Vegas, our team here at UpHomes is ready to assist you in your home-buying journey once you officially decide to call Las Vegas home. Contact us today and reach out to one of our Real Estate Specialists when you are ready to search for homes for Sale in Las Vegas.
Whether you are searching for single-family homes for sale in Las Vegas, luxury homes for sale in Las Vegas, townhomes for sale in Las Vegas, or condos for sale in Las Vegas, we are ready to assist you in answering any questions that you may have.

Find your new home
Search real estate and homes for sale