7 Best Places to Live in Nevada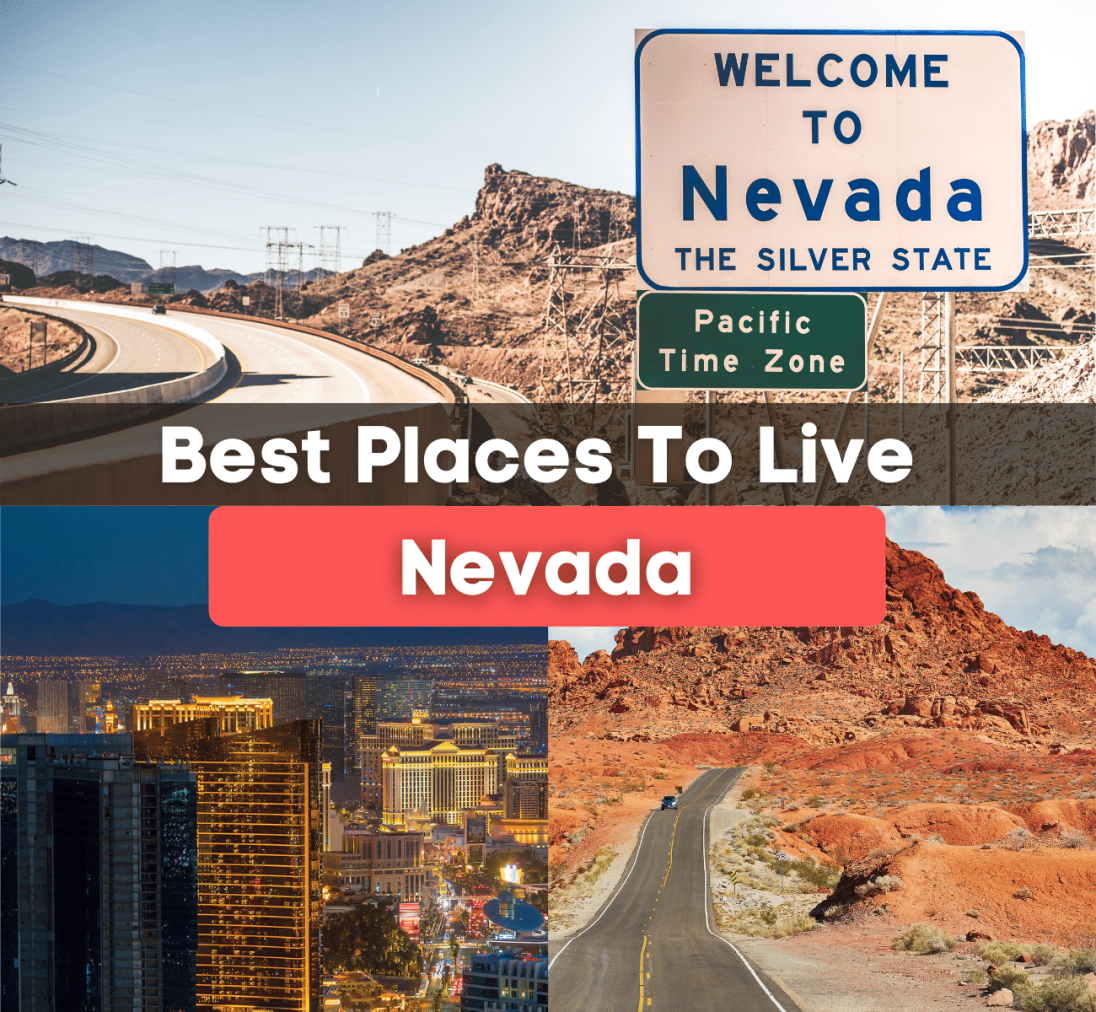 Best Places to Live in Nevada
What are the Best Cities to live in Nevada? Check out these best places to live if you are moving to Nevada!
From its sandy deserts and grassy valleys to its snow-covered mountains and forested slopes, Nevada is home to some of the most spectacular scenery in North America and some of the most famous cities in the country. Offering a little something for everyone to enjoy, Nevada is not only a great place to raise a family, but it is attracting many young professionals and retirees to the area for its lack of state income tax. Nicknamed "The Silver State," Nevada has a population of just over three million people and offers a mixture of big cities and small towns to call home.
While the image of Las Vegas most likely comes to mind when thinking about the state, there is more to Nevada than exciting nightlife, festive events, tourism, and gambling. Whether searching for small, family-friendly suburbs or bustling city streets, Nevada provides a variety of great places to live that offer no shortage of unique things to do and see.
Whether you prioritize safety, affordability, or location when looking for homes for sale in Nevada, it can often time be overwhelming trying to narrow down your home search in the city of your choosing. While there is no right or wrong choice when deciding on a place to live in Nevada, we have put together this list of the best places to live in Nevada to help you make an educated decision that is best for you.
That said, read on to learn more about the seven Best Places to Live in Nevada!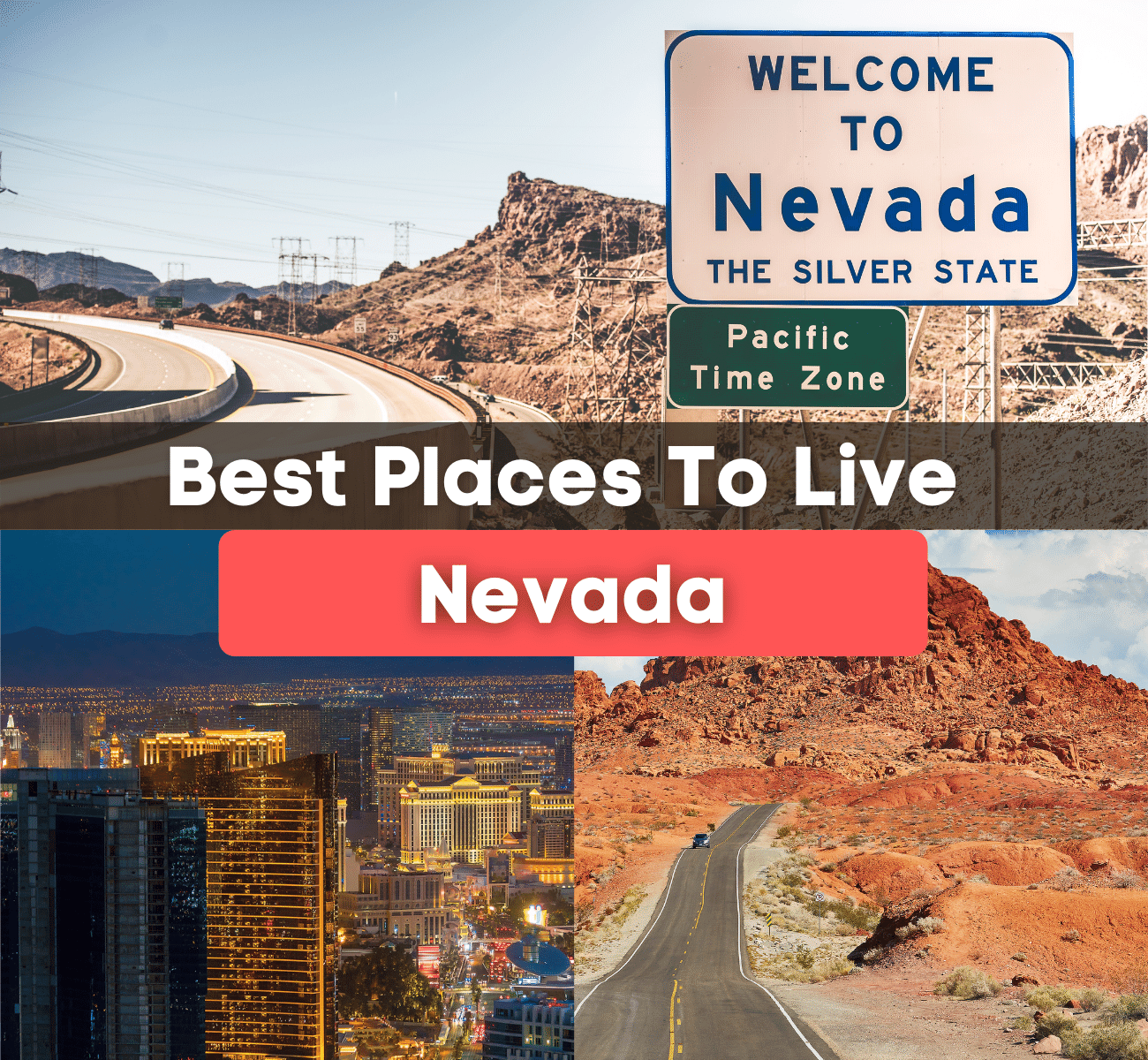 Here are the best places to live in Nevada!
Las Vegas
Best known for its casinos and world-class entertainment, Las Vegas is an exciting city in Southern Nevada, home to over 653,000 people. As the 25th most populous city in the United States and the most populous city in the state of Nevada and the county seat of Clark County, Las Vegas has undoubtedly made a name for itself as a premier gambling, shopping, fine dining, nightlife, and entertainment destination.
Appearing in many tv shows and movies, Las Vegas certainly knows a thing or two about being the center of attention. While the best month to visit Las Vegas is from March to May and from September to November based on travel deals and moderate weather, the city is bustling all year.
Local Favorites: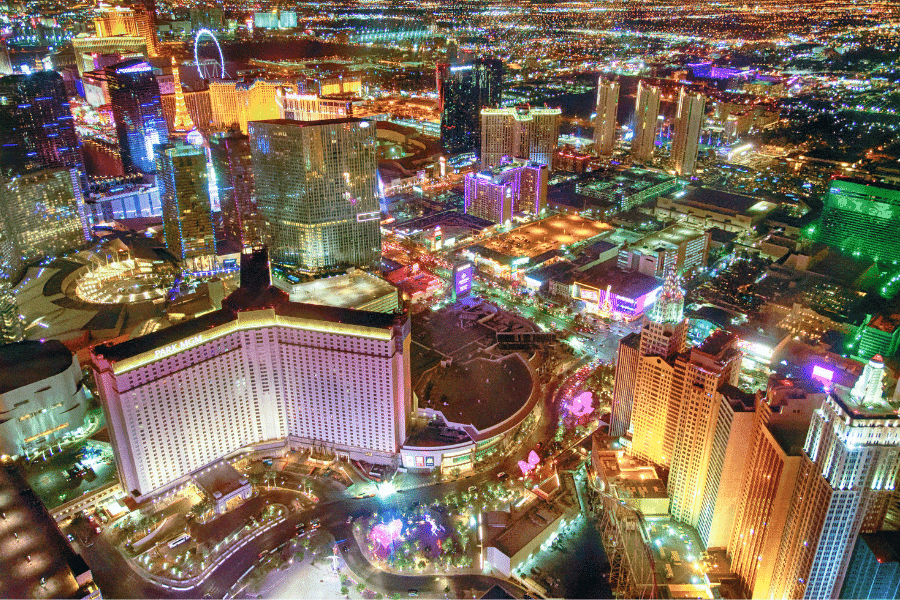 Reno
Located in the northwest section of Nevada and along the Nevada-California border, the city of Reno is best known for its shining neon lights, casinos, and endless entertainment. Found only 22 miles from Lake Tahoe, Reno is nicknamed "The Biggest Little City in the World" and is located approximately 441 miles from Las Vegas.
Unlike Las Vegas, Reno has more to the city than just gambling since it is home to multiple museums, public parks, and recreational activities. Reno is home to a tight-knit community with real people with a deep history connected to the gold rush in the late 1840s and the transcontinental railroad.
Local Favorites: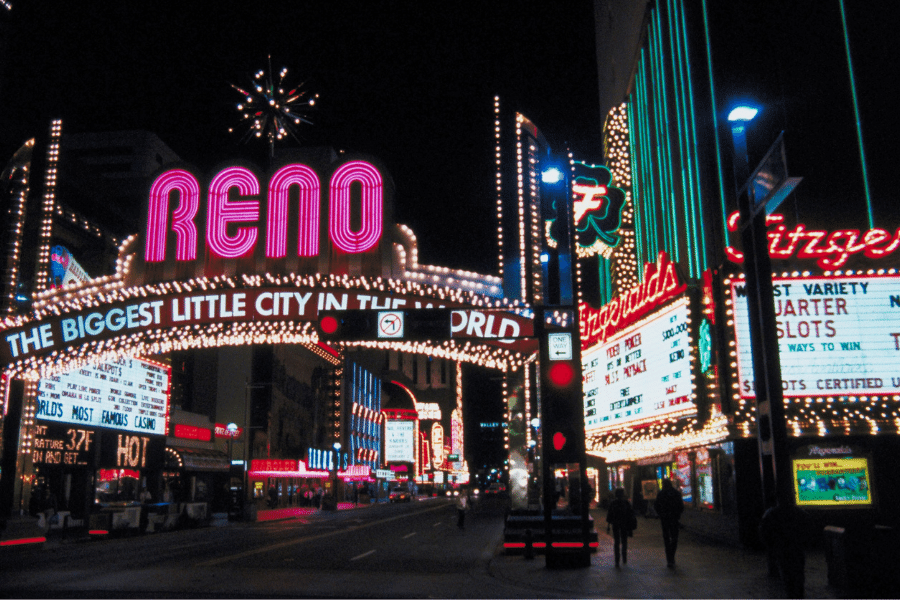 Henderson
Henderson is located only 16 miles from Downtown Las Vegas and is considered the second largest city in the state of Nevada. Named one of the top 50 Best Places to Live in America by Money Magazine in 2021, Henderson is most famous for its 300 days of sunshine per year, high safety rating, endless entertainment, and vibrant art scene. Attracting many families and young professionals to the area, Henderson offers its residents an energetic lifestyle just minutes from Las Vegas.
Local Favorites:
Boulder City
Located in the Las Vegas Valley, Boulder City is found approximately 26 miles southeast of Las Vegas in Clark County. Offering its residents the peace of a small town but still within proximity to extensive city amenities, Boulder City has been ranked as one of the best places to live in Nevada.
Boulder City is considered an excellent place to live. It consistently ranks high for its affordable cost of living, low crime rate, employment opportunities, sought-after amenities, thriving real estate market, and moderate weather conditions. Best known as the home of the Hoover Dam and fun recreational activities at Lake Mead, the Colorado River, and Black Canyon, there is always something to do and see when living in Boulder City.
Local Favorites: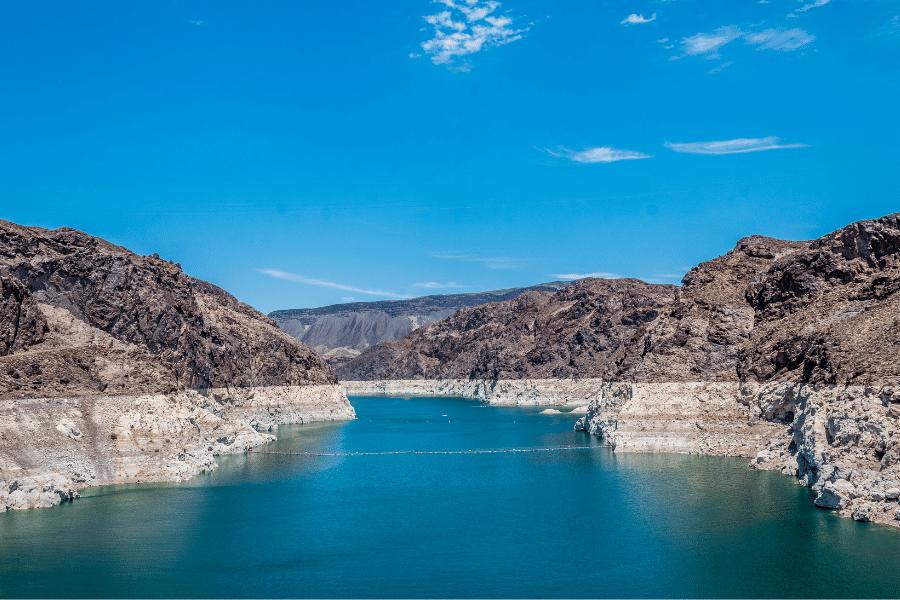 Mesquite
Mesquite, Nevada, is a small town in the Virgin River Valley located about an hour North of Las Vegas. As part of Clark County, Mesquite is adjacent to the Arizona state line and is famous for its several casinos, museums, art centers, and world-class golf courses. Though this may be a small town, there is virtually no traffic, the crime rate is low, the people are friendly, and many beautiful state and national parks are located close by.
Local Favorites:
Incline Village
Located on the North shore of Lake Tahoe in Washoe County, Nevada, lies the census-designated place of Incline Village. As part of the Reno-Sparks Metropolitan Statistical Area, Incline Village is home to just over 9,000 people. Even though Incline Village is named one of the most expensive places to live in the United States, it is also considered one of the best in Lake Tahoe. Best known for its stunning mountain retreats, relaxing beaches, and laid-back lake life, Incline Village is defiantly worth visiting if you are moving to Nevada.
Local Favorites: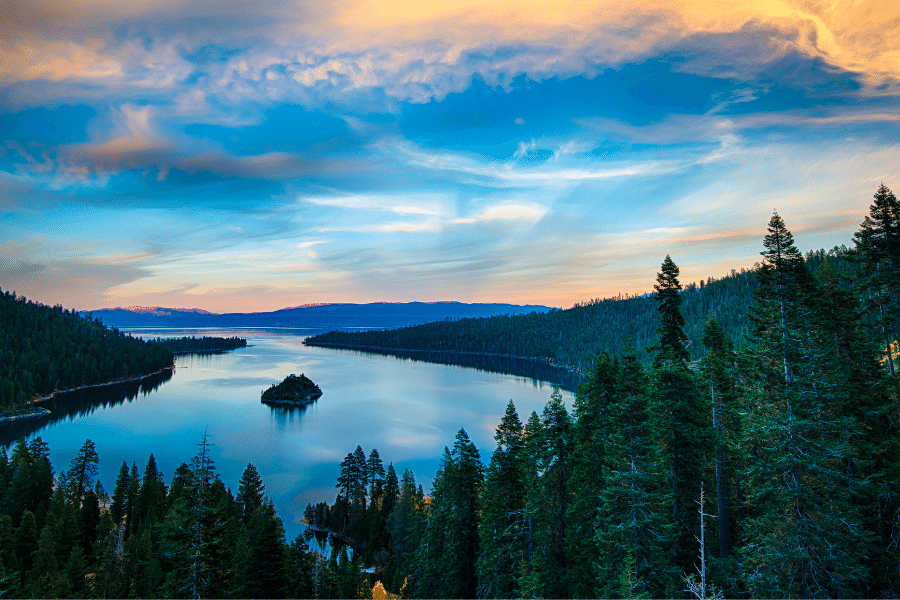 Elko
Elko is the largest city in Elko County, Nevada, and has been named one of the 100 Best Small Towns in America. Growing at a current rate of 0.31% annually, the city's population has a current population of just over 21,000 people. Best known as the home of the world-famous Cowboy Poetry Gathering which first started here, Elko is a unique place to live in Nevada that offers a variety of fun things to do in Ruby Valley.
Local Favorites:
Where do you see yourself living in Nevada?
From the big city lights and busy streets of Las Vegas to the laid-back and adventurous town of Incline Village, Nevada offers many places to live all over the state. Whether you are looking for an area with the best climate or a city with the most affordable cost of living, there is a place for everyone to call home in Nevada, no matter your lifestyle.
No matter if you know where you want to live or are still looking, contact us today to be connected with one of our Realty Specialists. We are always ready to help and are available to answer any questions that you may have about Nevada and the home-buying process.

Find your new home
Search real estate and homes for sale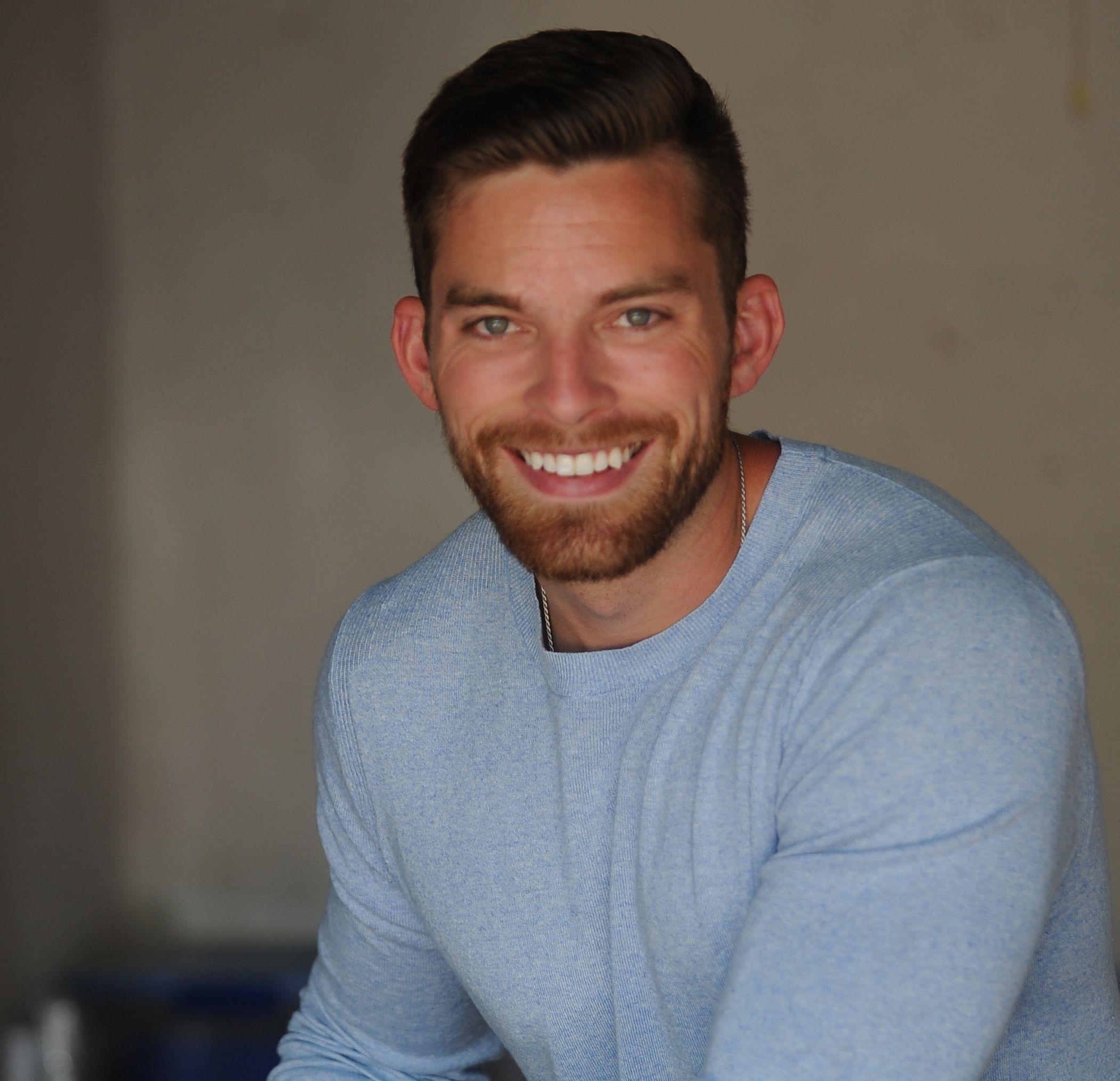 Ryan Fitzgerald
Hi there! My name is Ryan Fitzgerald, and I am a REALTOR®. My goal is to help you learn more about real estate through our Real Estate Blog! Hopefully, you enjoyed the above blog post and it found a way to provide help or value to you. When you're ready to buy or sell a home of your own let us know here. Please feel free to join the conversation by dropping us a comment below.