10 Best Neighborhoods in Las Vegas, NV: Best Places to Live Las Vegas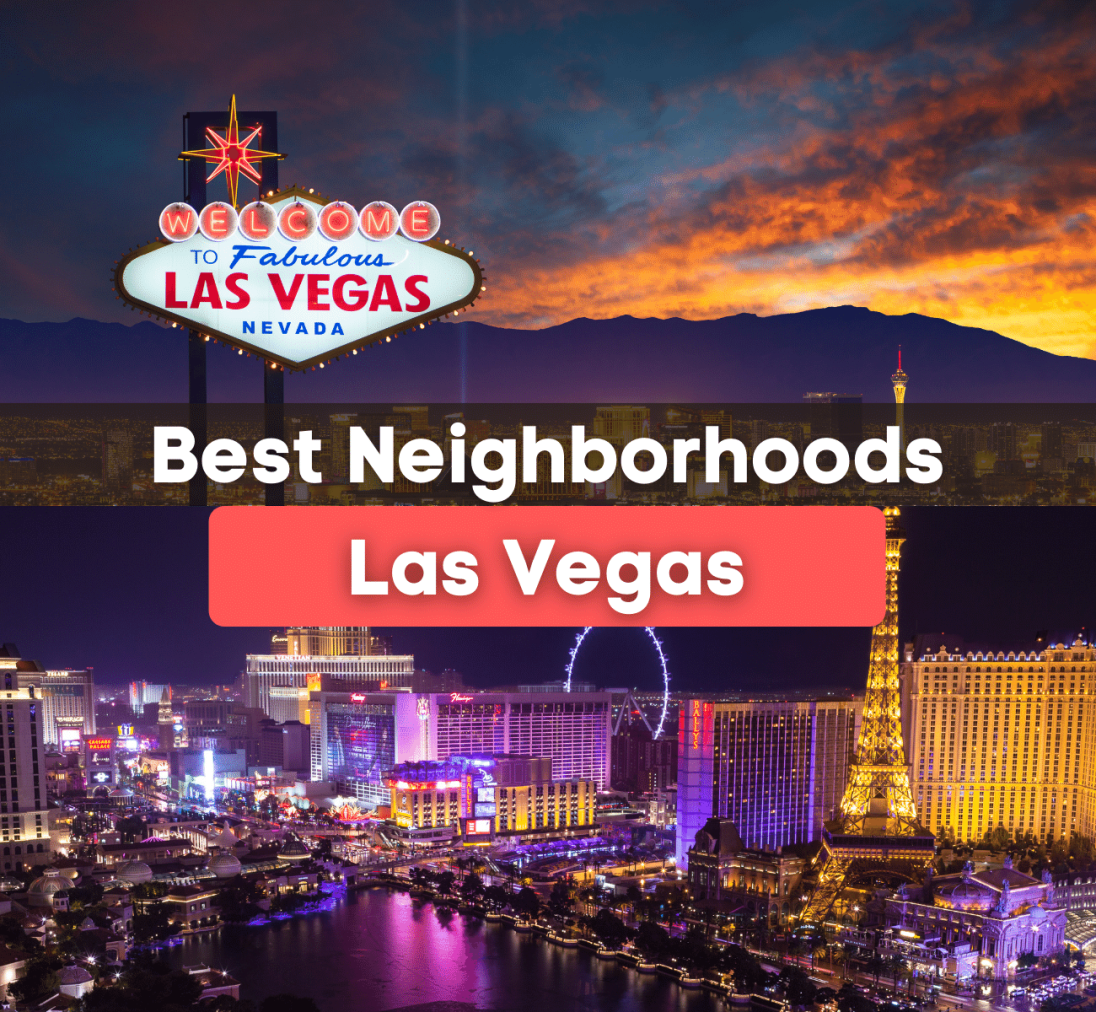 Best Places to Live in Las Vegas
Here are the ten best places to live in Las Vegas, NV, with local information on each neighborhood!
As a city that needs no introduction, Las Vegas, Nevada, is an internationally renowned major resort city that is most famous for its gambling, fine dining, luxurious shopping, world-class entertainment, and sought-after nightlife. Anchoring the Las Vegas metropolitan area, Vegas is the largest city within the greater Mojave Desert and is an excellent place to live and play in Nevada.
While most visitors tend to gravitate toward Downtown Vegas and The Strip, families and single people can be found just beyond The Strip, where life is more laid-back and quiet. Home to plenty of suburban communities and safe neighborhoods, it is easy to see how Las Vegas is one of the fastest-growing areas in the country.
So if you are moving to Las Vegas, Nevada, and want to know what the best area to live in Las Vegas is? Then this is the guide for you!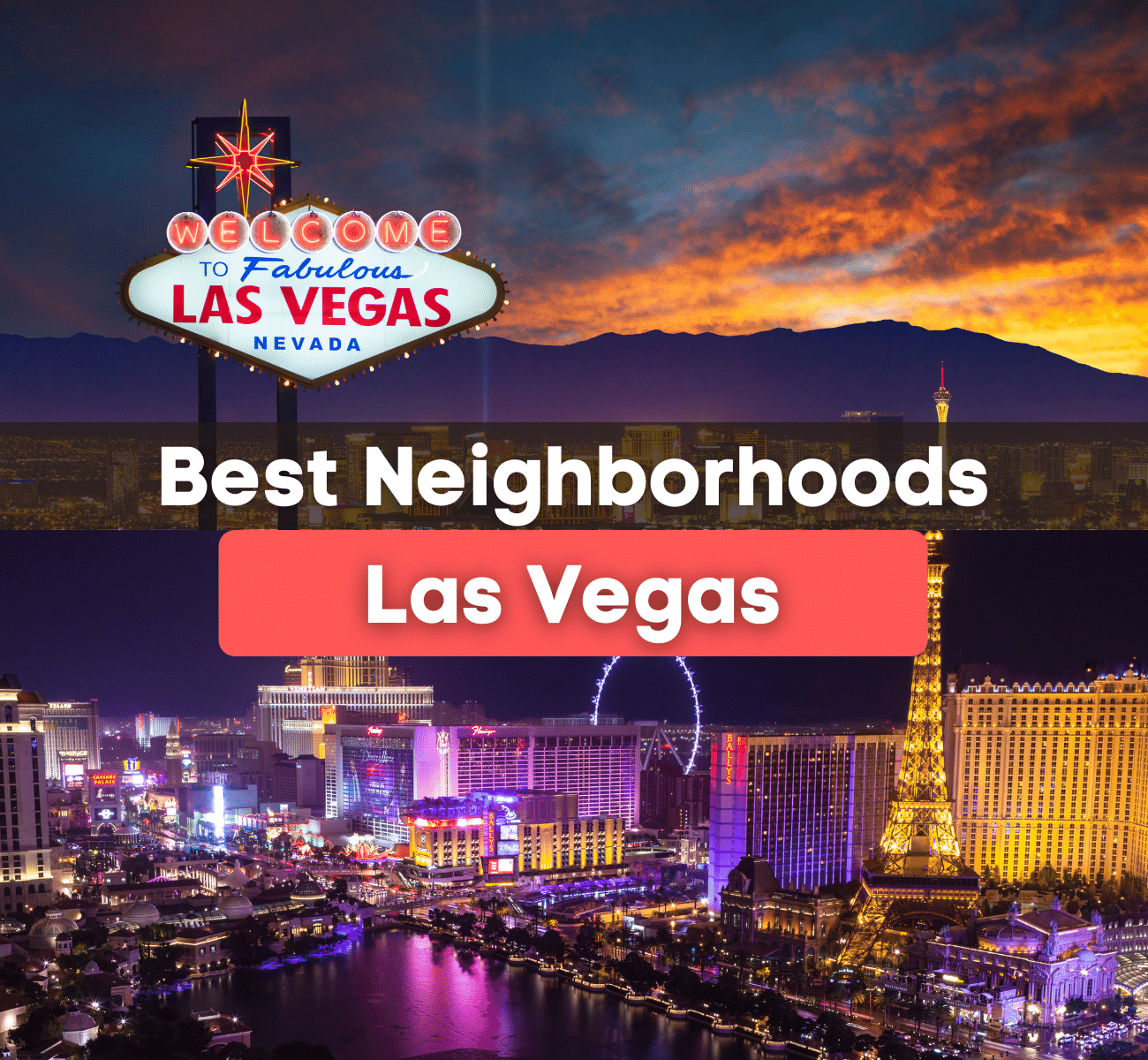 Check out these great neighborhoods in Las Vegas!
Downtown Las Vegas
If you are moving to Nevada, then you probably already know a thing or two about life in Downtown Las Vegas. As the historic heart of Las Vegas, living Downtown is ideal for singles and young professionals since it is the center of all the action. Considered to be much more relaxed than The Strip, Downtown Las Vegas is still home to several casinos, bars, and world-class restaurants but without overwhelming amounts of tourists.
Home to famous casinos like the Golden Nugget, fascinating museums with interactive exhibits, and even an outdoor mall, Downtown Las Vegas is known for its classic Las Vegas charm and is definitely worth the visit.
Local Favorites: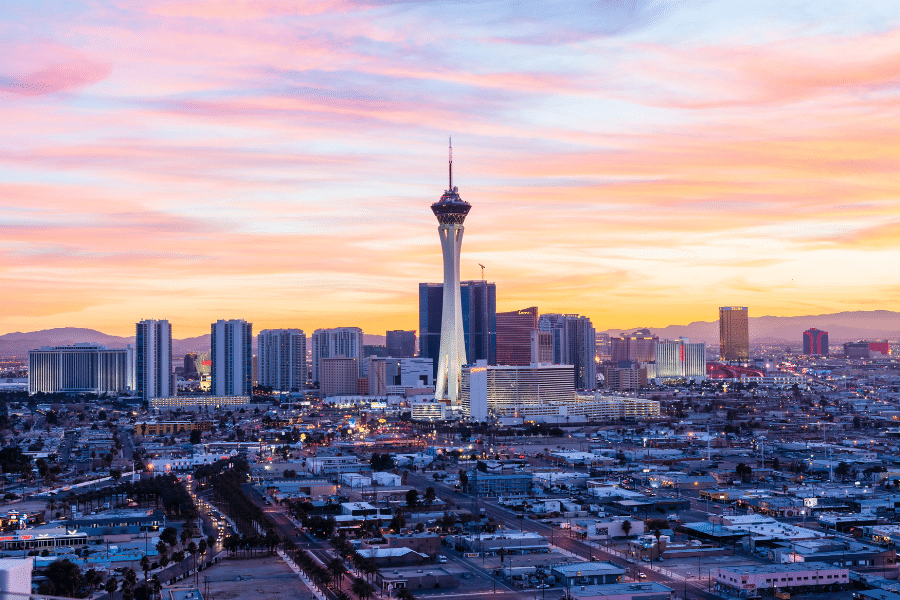 The Lakes
The Lakes is a two-square-mile planned community in Las Vegas located in the western part of the Las Vegas Valley. Found near the Red Rock Canyon National Conservation Area and the Spring Mountains, The Lakes neighborhood is considered one of the most affordable and safest neighborhoods in Las Vegas. Designed around the 30-acre Lake Sahara, new residents are flocking the area for its highly rated schools, affordable housing, and good-quality rental properties.
Local Favorites:
Arts District
Located just south of Fremont Street lies the Las Vegas Arts District, a vibrant and colorful cultural hub packed with trendy art galleries and performance venues. Tourists often overlook the Arts District, which is why it is one of Las Vegas's best-kept secrets, with over 18 blocks of art studios, antique shops, and theaters. Home to creative locals and artists, vibrant murals can be found around every corner.
Local Favorites:
Peccole Ranch
Considered an excellent place to live in Las Vegas, Peccole Ranch is a safe community home to a variety of shops, restaurants, and entertainment options. Offering a wide variety of homes, including single-family homes, townhomes, condos, ranch-style, and two-story homes, Peccole Ranch is a unique master-planned community.
Consisting of 22 individual neighborhoods, ten of which are gated, this is the perfect place to live for families, retirees, and young professionals who want extra privacy and security outside the Downtown area. Check out homes for sale in Peccole Ranch.
Local Favorites: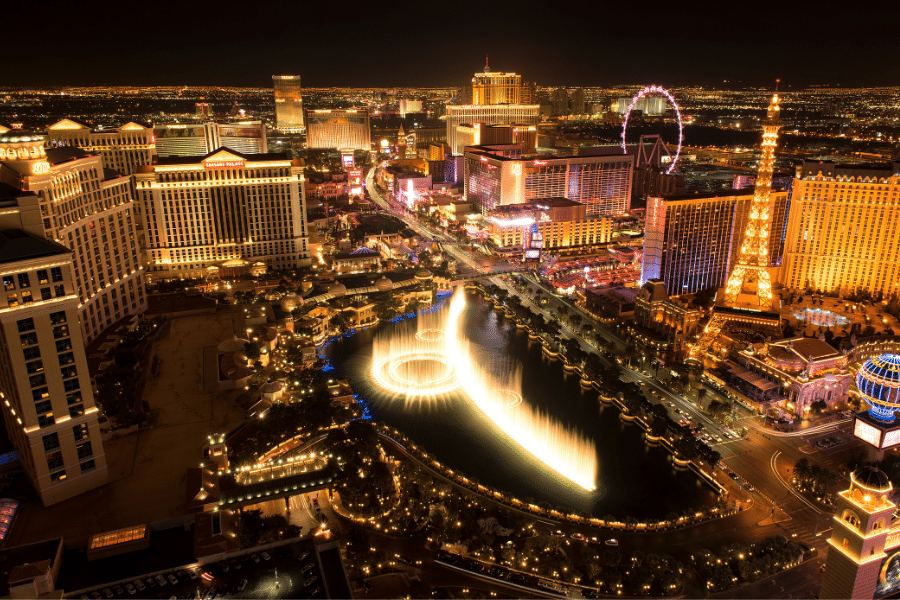 Centennial Hills
Centennial Hills is located in northwestern Las Vegas and is recognized as one of the best places to live in Las Vegas due to its number of spacious condos and newly-constructed single-family homes. Since Centennial Hills is found on the edge of the Las Vegas Valley, this is a great place to live if you want to get away from the hustle and bustle of Downtown. Combining all the modern amenities you can imagine while offering a quiet lifestyle, this 54-square-mile community may be your place to call home.
Local Favorites:
Tule Springs
As one of the most significant urban retreats in Las Vegas, the neighborhood of Tule Springs is one of the most incredible places to live. This important desert ecosystem consists of a series of small lakes that, in turn, has formed an oasis in the middle of the Mojave Desert. Home to many public parks and natural areas, living in Tule Springs is ideal for nature lovers and individuals looking for a quiet place to settle down. Check out homes for sale in Tule Springs.
Local Favorites:
Lone Mountain Village
Found North of Summerlin and bordering the Red Rock Canyon National Conservation Area by the west lies the neighborhood of Lone Mountain Village. Named after a solitary hill known as "Lone Mountain," this neighborhood is considered relatively safe and mostly features midsize homes that are all competitively priced. With homes built between 1994 and 1997, most single-family homes range between 1,248 to 2,125 square feet.
Local Favorites:
Desert Shores
Desert Shores is nestled in the foothills of northwest Las Vegas and is a private desert oasis that is very quiet and peaceful. Not only is Desert Shores a gated community that provides 24-hour security, but most people in the neighborhood are friendly. Encompassing 682 acres, Desert Shores was first developed in 1988 and included a total of 22 residential districts that are made up of large custom-built homes and condominiums. Check out homes for sale in Desert Shores.
Local Favorites: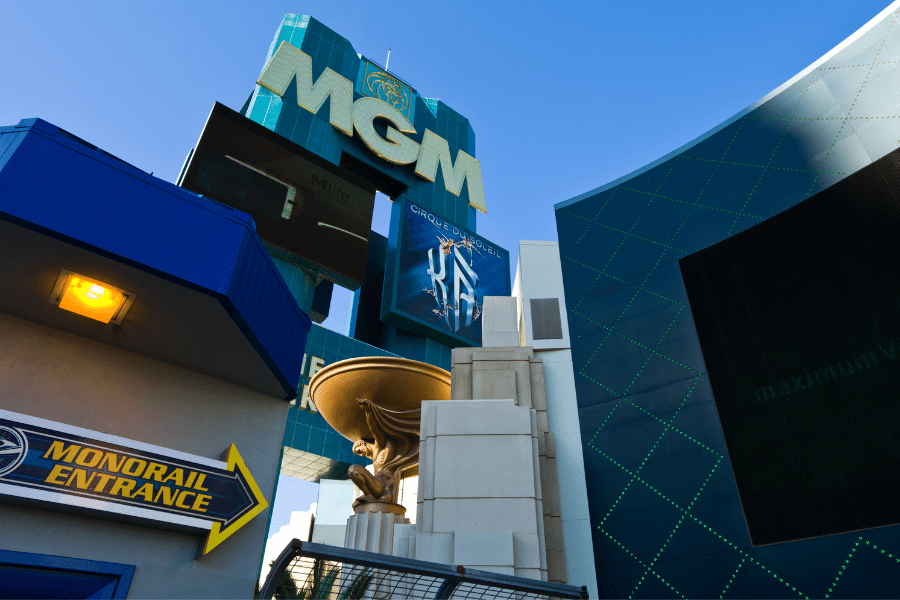 Sovana
With a population of over 7,326 people, the neighborhood of Sovana in Clark County features mostly moderately priced single-family homes and upscale apartment homes. Surrounded by picturesque mountain views, Sovana offers residents a laid-back suburban lifestyle.
Considered a well-established community, most homes in the neighborhood were built around 2003 and range between 1,752 to 2,859 square feet. Offering homes with three to five bedrooms and up to three bathrooms, Sovana has plenty of home styles and property types to choose from. Check out homes for sale in Sovana.
Local Favorites:
Canyon Gate
Centered around the Canyon Gate Golf Club, the Canyon Gate neighborhood is a luxurious place to live in Las Vegas that is just minutes from The Strip and Downtown Las Vegas. As one of the first communities in Las Vegas, this master-planned residential community is prized for its beautiful setting on the west side of the Las Vegas Valley.
Found among a top-rated and guard-gated country club, Canyon Gate offers top-notch amenities, including community pools, tennis courts, a fitness center, and top-of-the-line dining options. Check out homes for sale in Canyon Gate if you are moving to Las Vegas!
Local Favorites: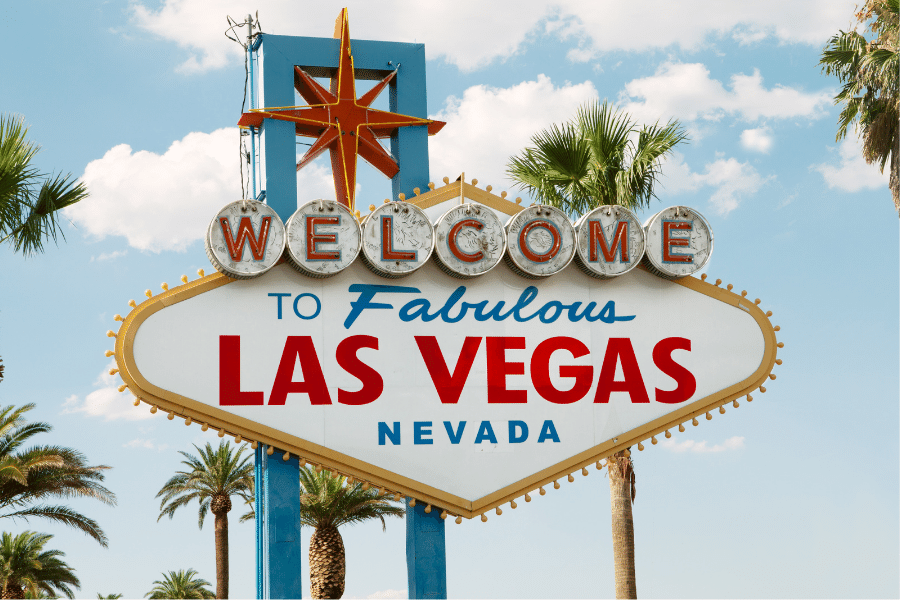 Where do you see yourself living in Las Vegas, NV?
It is no secret that Las Vegas is home to many unique neighborhoods. With our team's help, you can find your dream home in an area that best suits you and your budget. Whether you are searching for single-family homes for sale in Las Vegas, townhomes for sale in Las Vegas, or luxury homes for sale in Las Vegas, we are here to assist you. Contact us today to be connected with one of our knowledgeable Realty Specialists!

Find your new home
Search real estate and homes for sale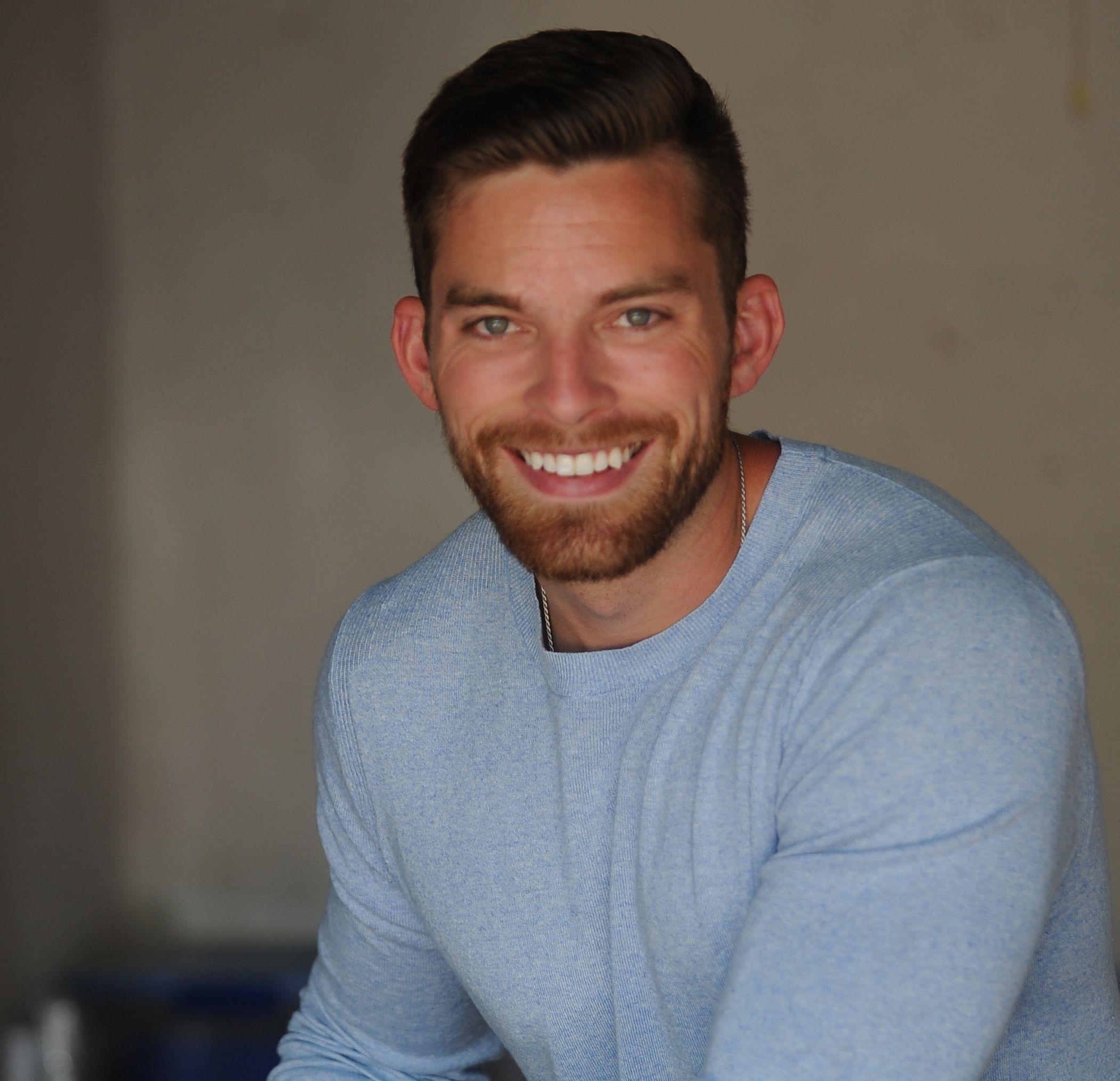 Ryan Fitzgerald
Hi there! My name is Ryan Fitzgerald, and I am a REALTOR®. My goal is to help you learn more about real estate through our Real Estate Blog! Hopefully, you enjoyed the above blog post and it found a way to provide help or value to you. When you're ready to buy or sell a home of your own let us know here. Please feel free to join the conversation by dropping us a comment below.