Living in Nevada: 10 Things to Know BEFORE Moving to Nevada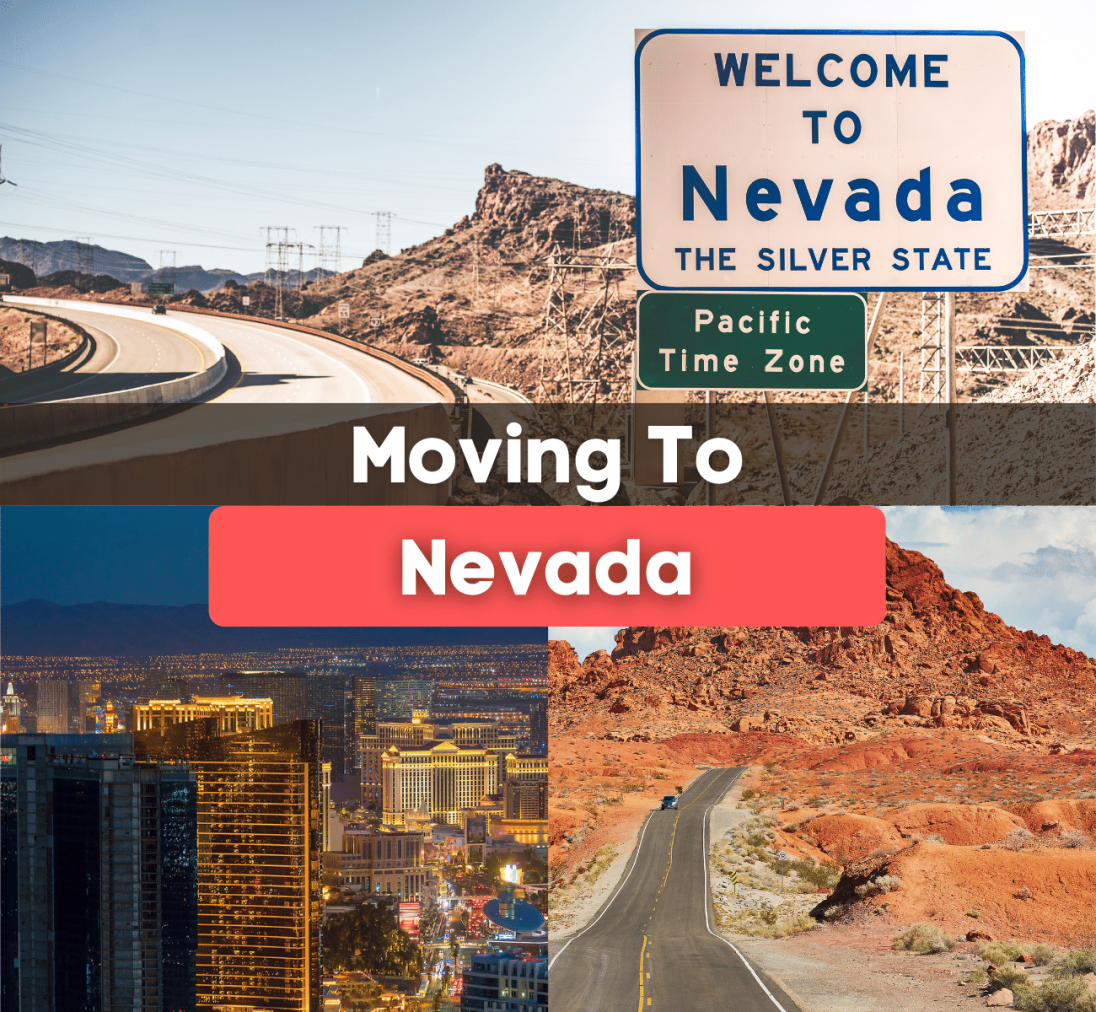 Living in Nevada
Are you thinking of moving to Nevada? Here is what it is like living in Nevada!
Nicknamed "The Silver State" from the silver rush days of the mid-1800s, the western state of Nevada is an excellent place to live that is known for its upscale living and desert landscapes. Bordered by Oregon to the northwest, Idaho to the northeast, California to the west, Arizona to the southeast, and Utah to the east, Nevada is a state of rich history and diverse culture.
Due to its low crime rates, high security, variety of natural wonders, vibrant nightlife, large casinos, and low tax rates, Nevada is an excellent place to raise a family, advance in your career, and retire. Home to over three million people, Nevada is the 32nd most populous and the ninth least populated state in the country.
Definitely, worth the move financially but also for its many things to do; Nevada residents will enjoy festivals, car shows, sporting events, and endless amounts of entertainment no matter what time of year it is. While its most populous cities are Las Vegas, Henderson, and Reno, Nevada has many beautiful areas to call home.
With the rise of remote work and people fleeing from California and other expensive states, Nevada has become an attractive choice for many individuals. Whether you have traveled to the area many times before or have never once visited, you are probably wondering what you need to know about this famous western state before officially deciding to move to Nevada.
So without further ado, keep scrolling to learn more about what to expect when living in Nevada and to check out homes for sale in Nevada!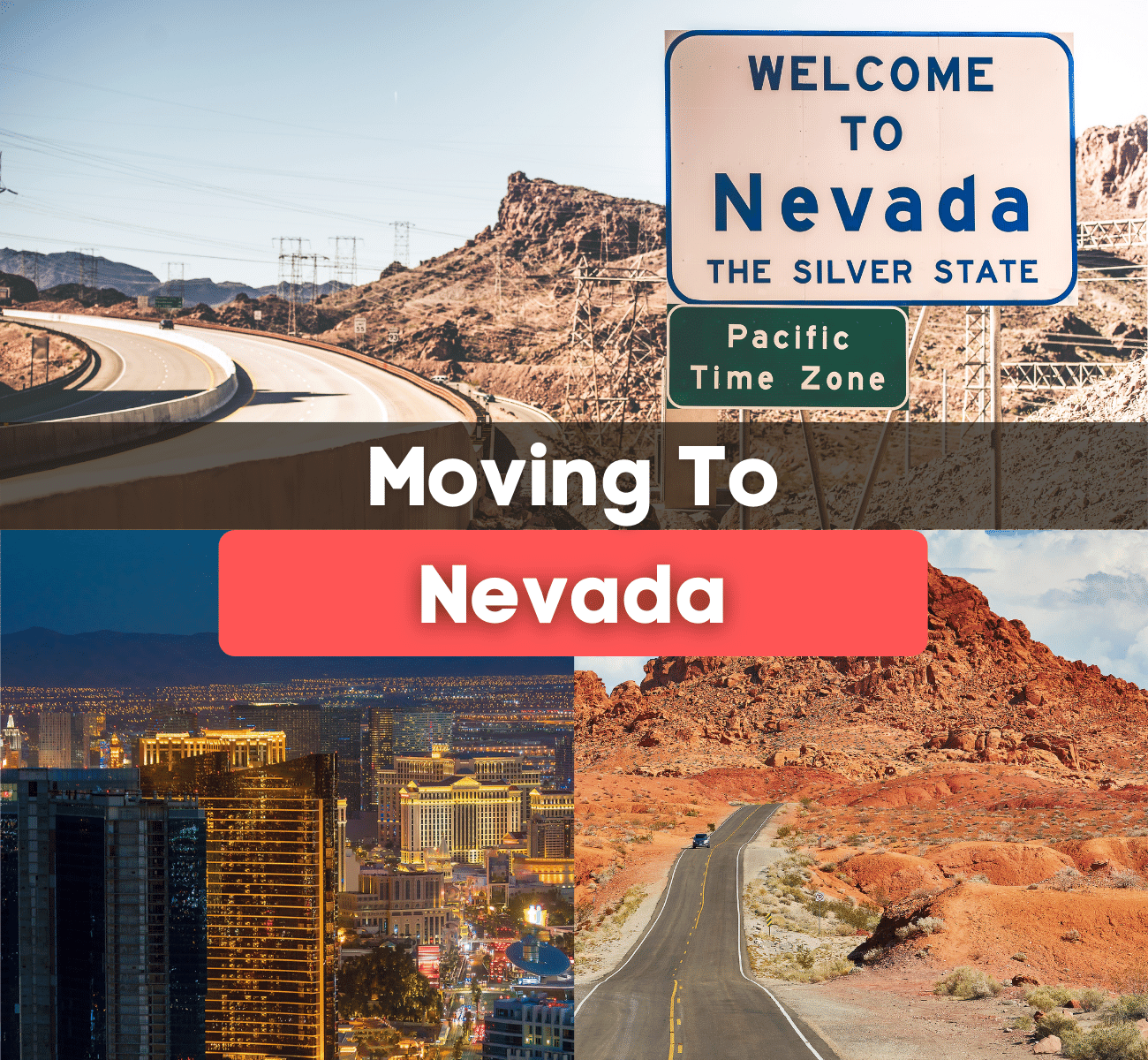 Make sure you know these ten things about life in Nevada before moving!
Cost of Living
The cost of living in Nevada is relatively low since it is considered less expensive on average than the rest of the United States. While some cities in the state are known to be cheaper than others, goods and services in Nevada cost 2.5% less than they do on average nationwide.
With the 20th highest overall cost of living in the country, Nevada residents need to be making at least $30,000 annually to cover expenses. Even though the cost of living is 4% higher than the national average, Nevada is still a more affordable option than California.
Nevada is Tax Friendly
Did you know that Nevada has no state income tax? Much like Florida, Alaska, Texas, Washington, Wyoming, and South Dakota, Nevada is highly tax-friendly, so many retirees are deciding to move here. Ranking as the 7th best state in the Tax Foundation's 2022 State Business Tax Climate Index, Nevada residents get to enjoy multiple tax benefits, including no income tax, no tax on pensions, no tax on social security, no tax on estate or inheritance, low property taxes, no gross receipts tax, no franchise tax, no inventory tax, no tax on issuance of corporate shares, and no tax on sale or transfer of shares.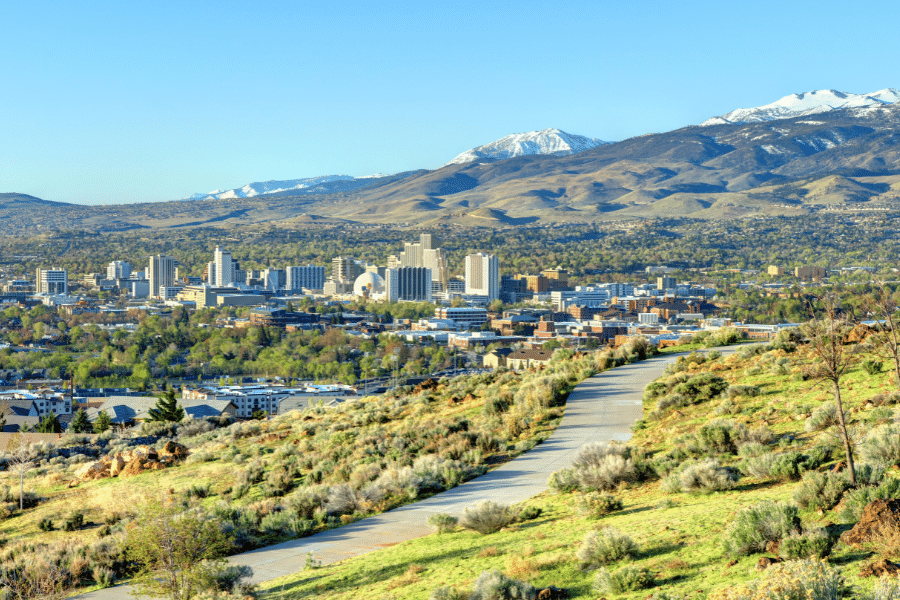 Growing Economy
With an economy run on tourism, explicitly gambling, the service sector employs more than half of all Nevada workers. Since gambling taxes are a primary source of state revenue, the resort industries in Las Vegas, Reno, and Lake Tahoe are imperative for keeping the Nevada economy up and running. Ranking sixth in the United States for its economic outlook, Nevada has a strong economy that continues to top the charts in terms of economic momentum.
Even though tourism is the primary economic industry in Nevada, it is closely followed by aerospace and defense, manufacturing and logistics, agriculture, information technology, energy, and health care. Seeing a 5.3% growth in average weekly wages, the average salary in Nevada is $59,766, equivalent to about $28.73 an hour. Some of the largest employers in Nevada are MGM Resorts International, Caesars Entertainment, and Las Vegas Sands.
Nevada is Hot and Dry
Considered the aridest state in the country, Nevada is a mountain region full of sandy deserts and semiarid grasslands. With summers that are hot and muggy and winters that are short, cold, snowy, and windy, Nevada experiences all four seasons throughout the year. Known to be partly cloudy year round, no matter where you are in the state, the average temperature typically varies between 27 degrees Fahrenheit to 90 degrees Fahrenheit. It rarely dips below 10 degrees or rises above 98 degrees.
While Nevada is known to be hot and dry, the winters are surprisingly cold and will require you to bring a warm jacket when venturing outside after dark. Mesquite is considered to have some of the most comfortable weather conditions since April, October, and March are known to be the most desirable based on temperature.
Receiving little to no rain, 30% of Southern Nevada and 99% of Clark County is in an exceptional drought which is the most severe classification as of July 2022. While it depends on what part of Nevada you live in, snow is expected in Northern Nevada from December through February when the conditions are right.
Enjoy Great Nightlife
The party does not stop in Nevada. From nightclubs and casinos to lounges and bars, the nightlife scene in Las Vegas and Reno is a popular tourist attraction and is the number one draw to the state. Known as a premier destination for live performances and entertainment, the party is just starting once the sun goes down.
Check out these popular casinos in Nevada: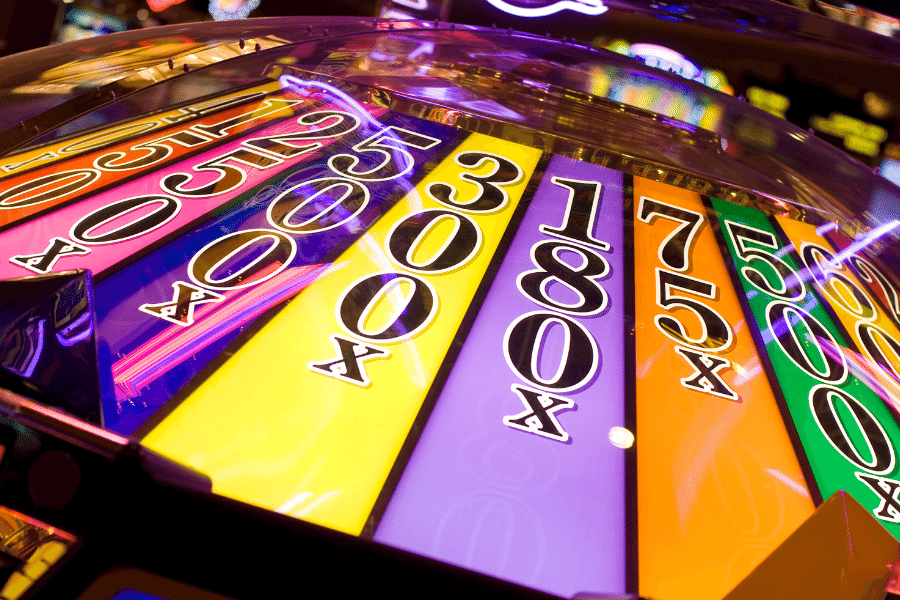 There is More Than Just Gambling
Contrary to popular belief, Nevada has more than just casinos and opportunities for gambling. Known as the home of Area 51, the top-secret highly-classified United States Air Force facility within the Nevada Test and Training Range, Nevada is no stranger to UFO conspiracy theories and tales of government coverups.
Also notorious as the Hoover Dam location, an arch-gravity dam site that spans the Black Canyon of the Colorado River and forms the southern point of Lake Mead, Nevada, is an exciting place to explore and call home simply for its area attractions and mystery.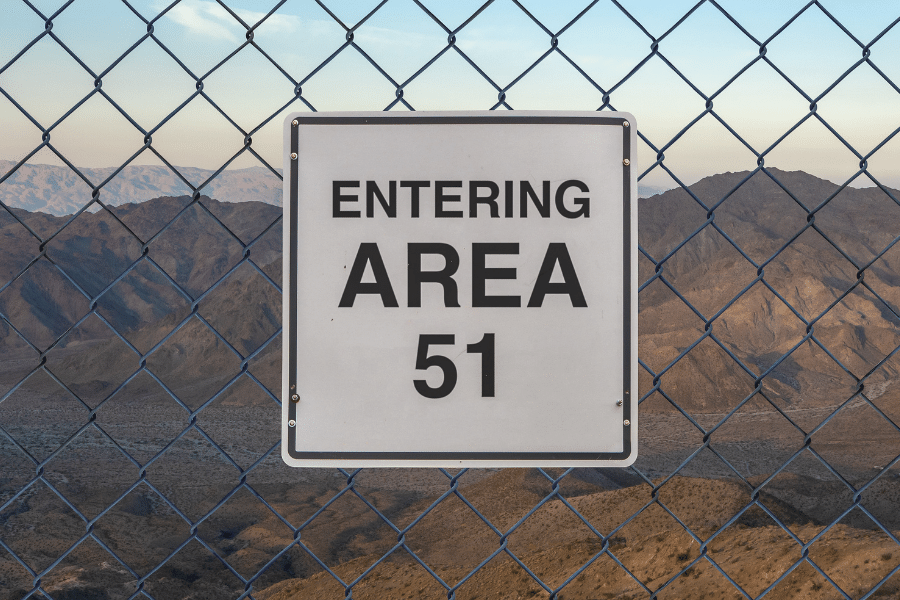 Education
As the 49th state in educational attainment, the 42nd in school quality, and the 46th in best school systems, Nevada tends to rank low in education, but it is not the worst. Scoring a D plus in educational opportunities, if you are moving to the state with school-aged children, it is essential to do some research beforehand to ensure that you send your kids to the best school possible.
Located in northwestern Nevada, The Douglas County School District is considered the best school district in the state. Teaching over 6,000 students, this public school district is comprised of seven elementary schools, three middle schools, and three high schools.
Professional Sports
Home to three major league professional teams and several minor league teams, there is no shortage of sports to support when living in Nevada. Whether you love football, hockey, soccer, basketball, or baseball, attend a game and support your new local team!
These sports teams are located in Nevada:
| | |
| --- | --- |
| Team Name | Sport |
| Las Vegas Raiders | Football (NFL) |
| Vegas Golden Knights | Hockey (NHL) |
| Las Vegas Aces | Basketball (WNBA) |
| Las Vegas Lights FC | Soccer |
| Las Vegas 51s | Baseball (MiLB) |
| Reno Aces | Baseball (MiLB) |
| Reno Bighorns | Basketball (NBA G) |
Explore the Great Outdoors
Beloved for its hiking, biking, and rock climbing opportunities, Nevada offers more than just city living. With one of the most dramatic natural sceneries in the country, adventuring outdoors and breathing in the fresh Nevada air is one of the best things you can do.
Visit these popular recreation areas in Nevada: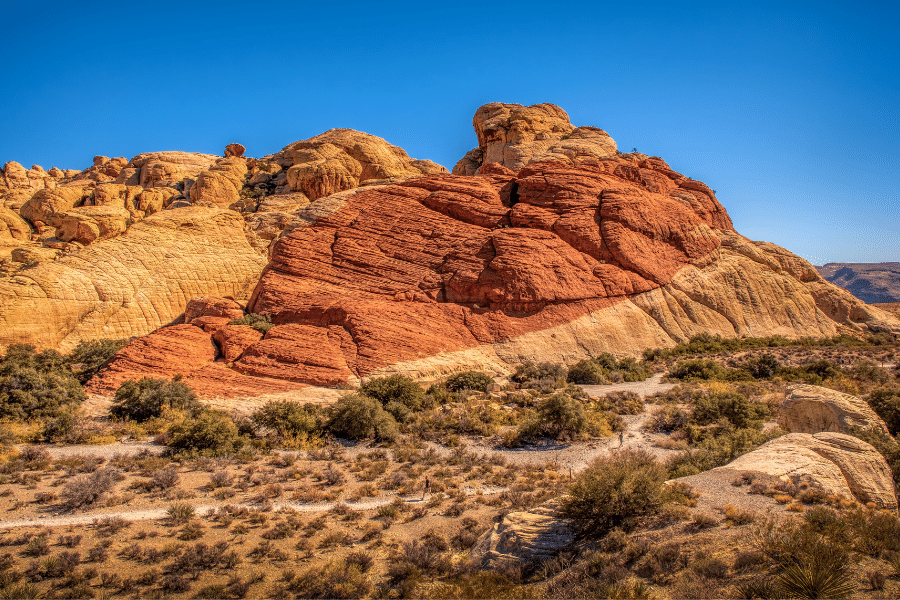 Nevada Day
First established as a state holiday in 1933 by the Nevada Legislature, this legal holiday commemorates the state's admission to the union on October 31, 1864. While the first observance of this holiday happened during the 1870s, Nevada Day is now celebrated statewide every year.
Even though federal and state law does not require private employers to provide employees with time off for this holiday, many individuals and families still love to celebrate Nevada Day on the last Friday of October every year.
Consisting of a golf tournament fundraiser at the Silver Oak Golf Course and a parade in Carson City, Nevada, that proceeds for about two miles through downtown, this holiday weekend is full of food, fun, and activities for all ages.
Make sure to take part in these other favorite local festivals in Nevada:
Pros and Cons of living in Nevada
Pros:
Diverse and welcoming culture
No state income tax
Warm and sunny weather
Low humidity
Abundance of outdoor activities and entertainment options
Educational opportunities
Plenty of friendly neighborhoods
Fun annual events
Cons:
High cost of living
Extreme heat in the summer
High crime in certain areas
Sparsely populated
Tourist traffic
Moving to Nevada - The Bottom Line
From its unique recreational activities and beautiful scenery to its world-class shopping, food, and entertainment options, Nevada is a special place to live in the United States that offers its residents an exciting way of life. While moving to Nevada might not be the best option for everyone, there is always something to do and plenty of top neighborhoods to choose from that prioritize safety and affordability.
Whether you are considering moving to Nevada for work, warm weather, or another reason, our team of fantastic Realty Specialists is here to help you along every step of your home buying journey. Contact us today if you are ready to kick-start your home search in Nevada! We are here to answer any questions that you may have and are prepared to assist you.

Find your new home
Search real estate and homes for sale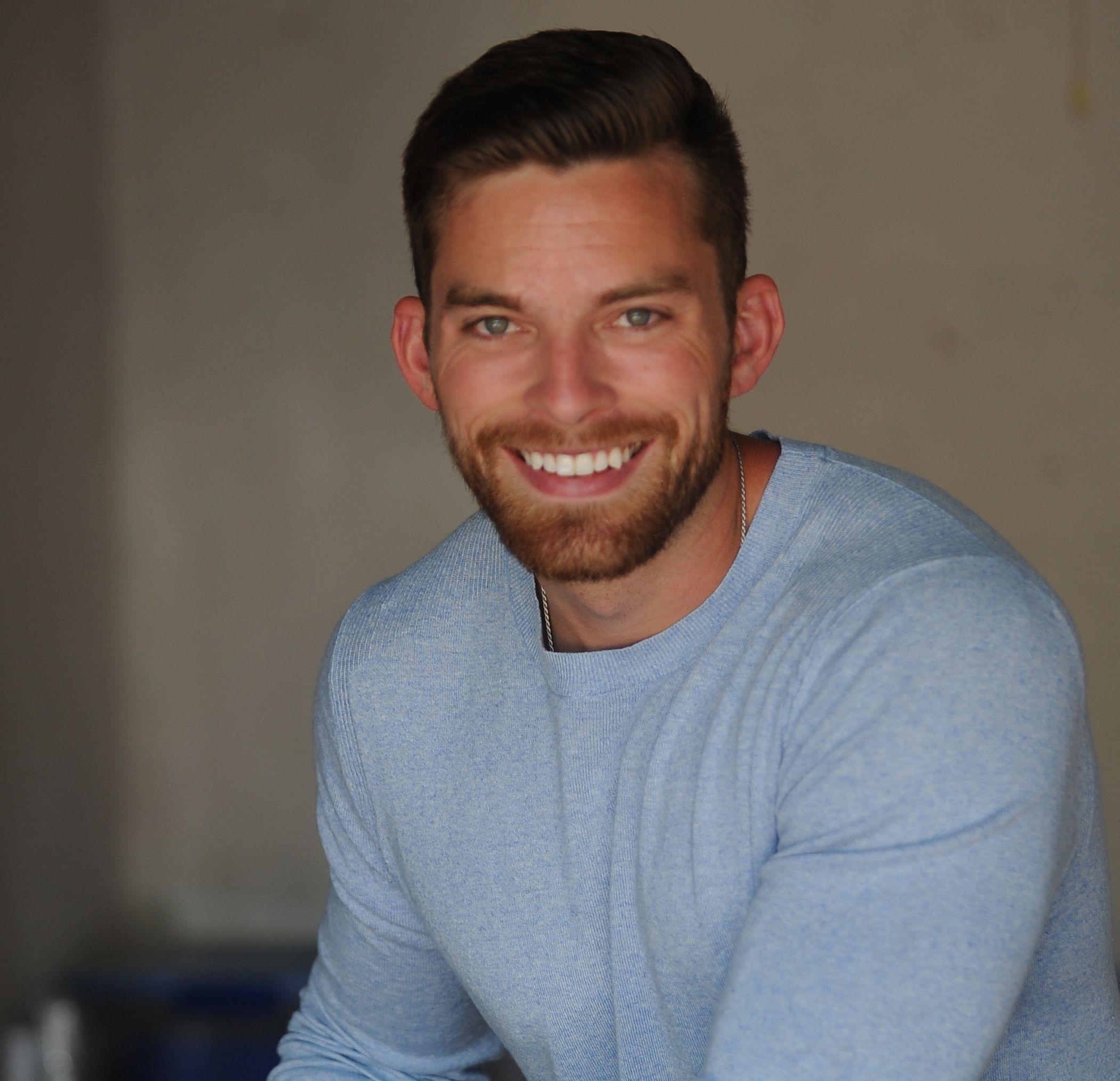 Ryan Fitzgerald
Hi there! My name is Ryan Fitzgerald, and I am a REALTOR®. My goal is to help you learn more about real estate through our Real Estate Blog! Hopefully, you enjoyed the above blog post and it found a way to provide help or value to you. When you're ready to buy or sell a home of your own let us know here. Please feel free to join the conversation by dropping us a comment below.