11 Things to Know BEFORE Moving to Henderson, NV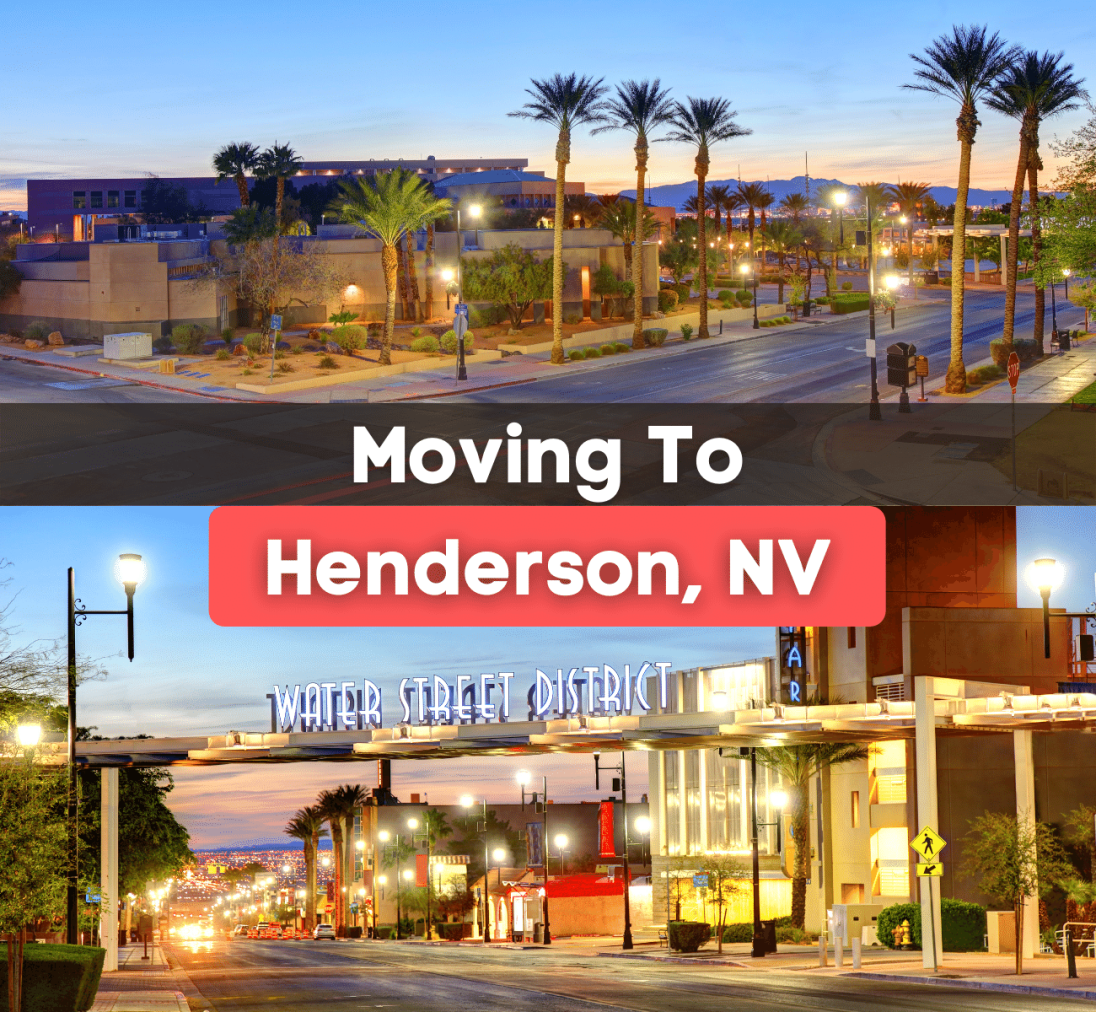 Living in Henderson
Are you moving to Henderson, Nevada? Here is everything that you need to know about life in Henderson!
Henderson, Nevada, is the second largest city in Nevada, right behind Boulder City, with a population of over 324,000. Considered to be one of the best places to live in Nevada and ranked among the top 50 Best Places to Live in America by Money Magazine as of August 2021, Henderson is an excellent place to live. Best known for its vibrant art scene, fantastic dining options, world-class shopping, outdoor recreation, and access to top entertainment, Henderson is attracting many young professionals, families, and retirees to the area.
Ranked number two overall as the safest city in the nation by Advisor Smith as of October 2021, with a violent crime rate of 10.7 per every 1,000 residents and a property crime score of 14.3, it is no wonder why Henderson is such a sought-after place to live. So if you are considering moving cross country or relocating from another city in Nevada, Henderson is a beautiful destination many people love to call home. Read on to learn more about Henderson, Nevada, and what it has to offer!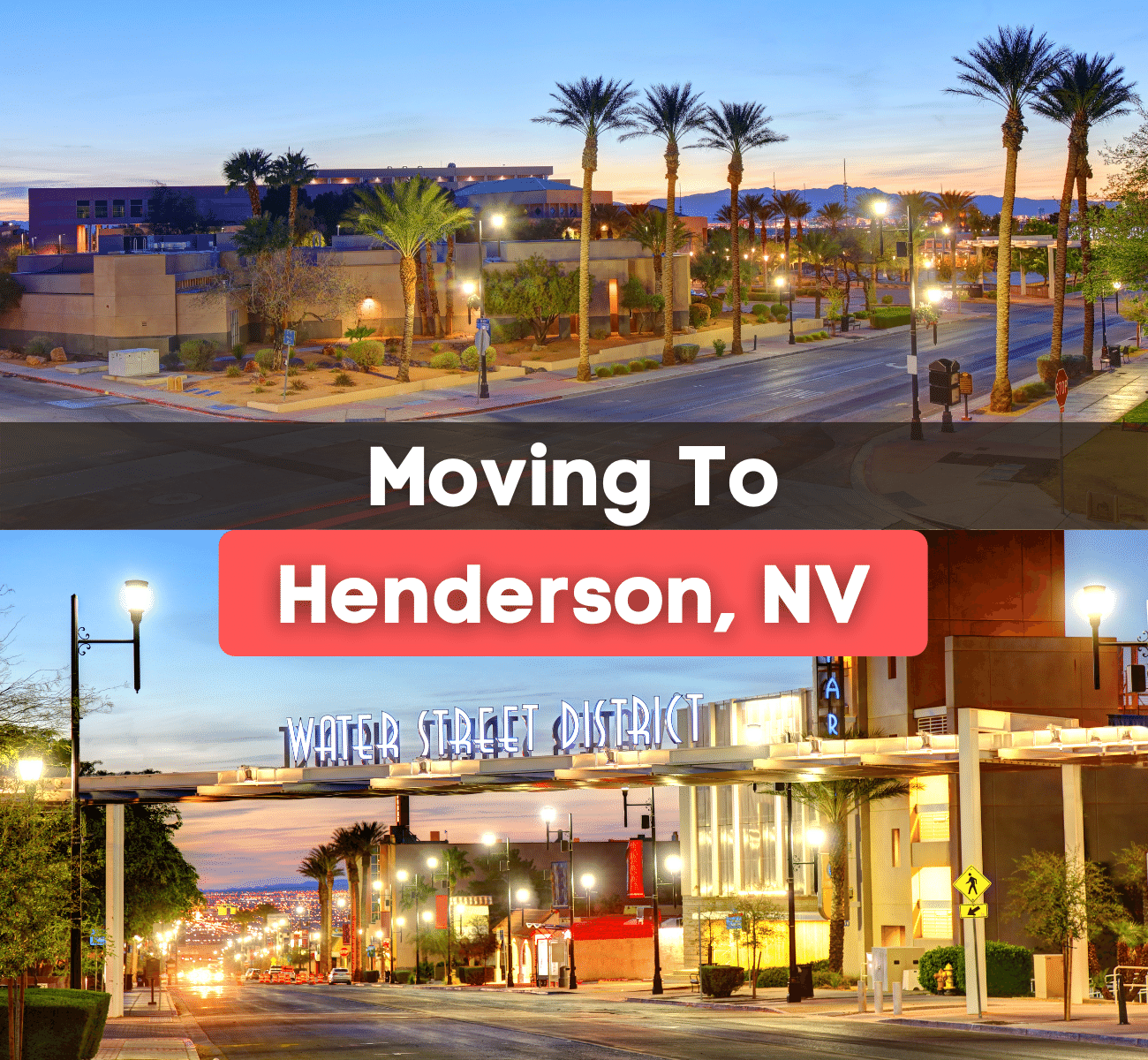 Here is what it is like living in Henderson, NV!
Proximity to Las Vegas
Located in Clark County, Henderson is part of the Las Vegas Metropolitan Area and is found only about 16 miles southeast of Las Vegas. Considered to be one of the best suburbs in Las Vegas, many individuals and families move to Henderson for a smaller community feel and quiet way of life outside of the bright lights and endless entertainment that Las Vegas has to offer. Surrounded by some of the best outdoor recreation activities, luxurious shopping districts, stunning golf courses, and award-winning casinos, Henderson makes for the perfect family getaway or work destination without living in the middle of the madness.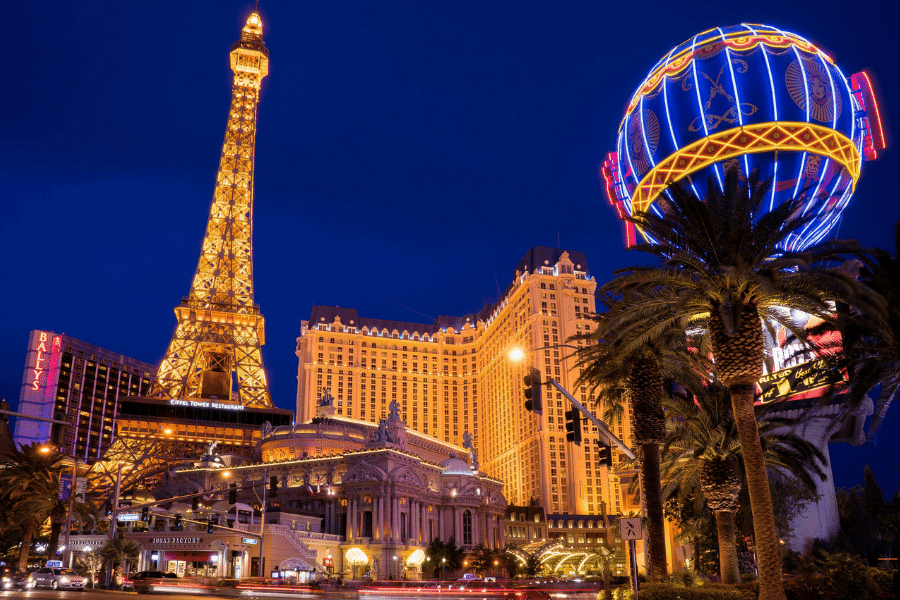 Cost of Living
While Henderson may only be about a 20-minute drive from Las Vegas, the cost of living in Henderson is 5% more expensive than living in Las Vegas and 13% higher than the national average. Ranking among one of the top 4% most expensive cities in the world, the prices in Henderson are up about 2.5% from a year ago, with the most significant increases in housing, transportation, and food. Housing expenses in Henderson are 39% higher than the national average and 19.2% more expensive than Las Vegas housing costs, while utility prices are 6% lower than the national average.
To live comfortably in Henderson, a good salary is anything over $57,000. The average household income in Henderson is $75,430. Even though Henderson has zero state income tax, much like the rest of Nevada, a family of four is estimated to have about $3,643 of monthly costs before rent, and an individual is assessed to have about $1,015 before rent. The median home cost is $398,300.
Parks
Home to a total of 66 public parks and recreational facilities that provide a variety of amenities, Henderson is an extraordinary place to live. Whether you want to walk the dog, have a picnic, participate in a team sport, or bring your children to the playground, there is no shortage of parks available that will fit your needs.
Visit these family-friendly parks in Henderson, NV:
Explore the Great Outdoors
Even though hiking might not be the first thing that comes to mind when you think of Henderson, several beautiful hiking trails and natural areas can be found just outside the city center. Offering extraordinary views and some of the unique landscapes in the Southwest, you might want to start lacing up your hiking boots now.
Visit these local favorite hiking trails and recreation areas in Henderson, NV: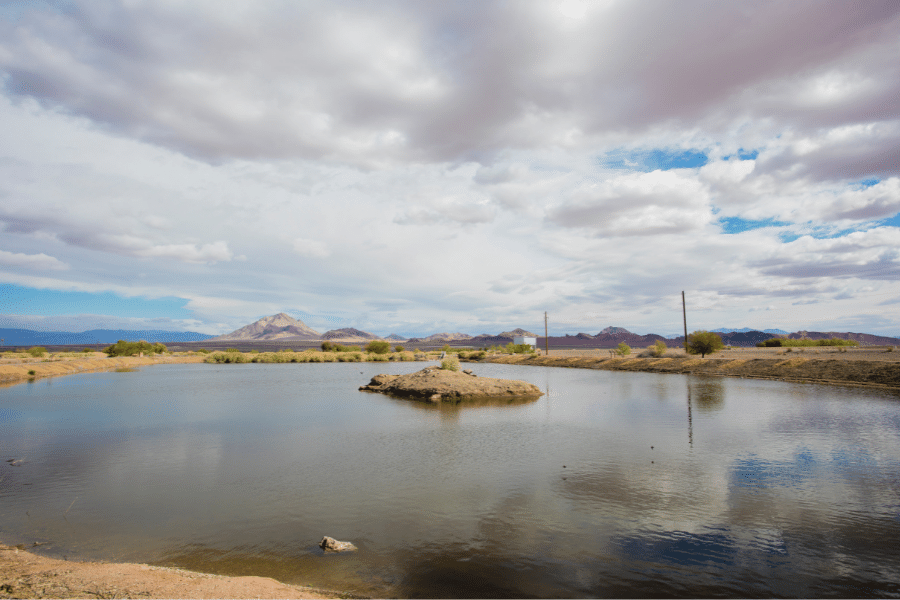 Job Market
Experiencing a job market increase of 3.5% over the last year, Henderson has predicted future job growth to increase by 42.1% over the next ten years, which is higher than the United States average predicted job growth of 33.5%. Even though Henderson is located near Las Vegas, dominated by the entertainment and hospitality industries, some of the top sectors in Henderson include education services, medical and biotechnology, manufacturing, and professional and business services. Some of the best companies to work for in Henderson currently include Deloitte, Cashman Equipment, Station Casinos, NV Energy, and Roseman University of Health Sciences.
Things to Do
From museums that explore regional history to animal sanctuaries and conservation areas, there is no shortage of things to do when living in Henderson. Whether you are searching for an activity that the whole family will enjoy or a new date night idea, Henderson is home to many incredible attractions that will keep all ages entertained.
Add these top things to do to your bucket list when in Henderson, NV: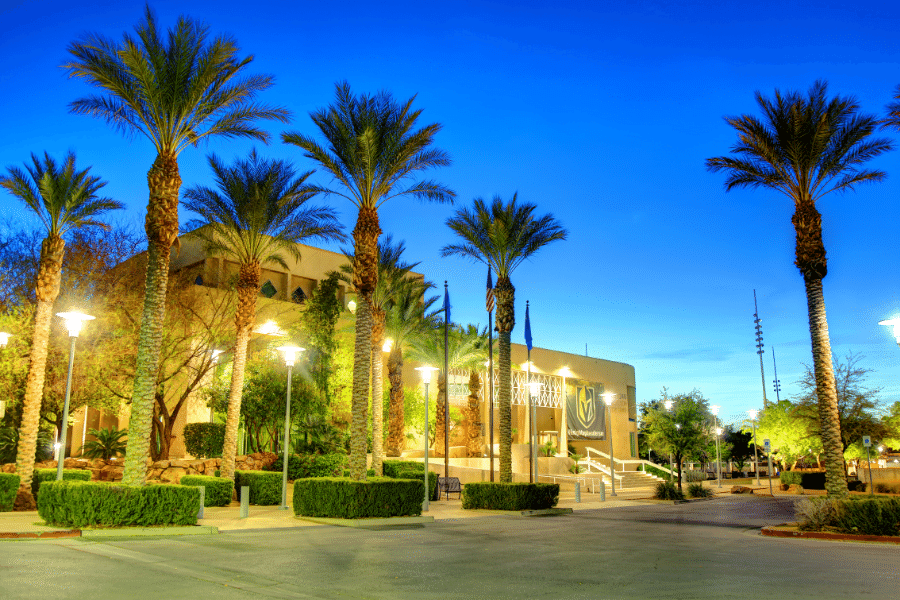 Climate
Boasting over 300 days of sunshine per year, Henderson is most notable for its beautiful climate, which has an average annual high temperature of 77 degrees Fahrenheit. With hot summers and winters that are cold and dry, Henderson is the perfect example of a desert climate. Since there is virtually no rainfall during the year, the city only receives an average of five inches of rain per year and zero inches of snow per year.
Over a year, the temperatures in Henderson typically vary between 37 degrees Fahrenheit and 106 degrees Fahrenheit. Temperatures rarely fall below 30 degrees Fahrenheit or rise above 112 degrees Fahrenheit. The hottest month during the year in Henderson is July and the coldest month is December.
Public Transportation
Most residents in Henderson choose to own a vehicle, but there are plenty of other ways to get around town that do not require car payment or car insurance. Not only is Henderson located near two airports, but the Regional Transporation Commission of Southern Nevada provides a bus service that operates up to 50 routes and services 24 hours a day. Refer to the chart below and its corresponding links for more information about public transportation in the city.
| | |
| --- | --- |
| Transportation | Service |
| Air Travel | |
| Public Transit | |
| Taxi Services | |
Education
Known to have one of the highest concentrations of top-ranked public schools in Nevada, Henderson is a beautiful place for your school-aged children to learn and grow. As part of the Clark County School District, Henderson has a total of 56 schools, 41 of which are public and 15 private.
| | | |
| --- | --- | --- |
| Elementary Schools | Middle Schools | High Schools |
| Pinecrest Academy of Nevada Horizon | Pinecrest Academy Inspirada | Nevada State High School |
| Robert and Sandy Ellis Elementary School | Jack and Terry Mannion Middle School | Green Valley High School |
| Shirley and Bill Wallin Elementary School | Del E Webb Middle School | Coronado High School |
Data sourced from GreatSchools.
Henderson is also home top-ranked colleges and universities for those searching for higher-education opportunities, including Nevada State College, College of Southern Nevada (South), and Touro University Nevada.
Restaurants
No matter what you might be craving, Henderson has a large selection of award-winning restaurants for breakfast, lunch, and dinner that serve a variety of mouthwatering cuisines. From steaks and seafood to Italian and American fare, dining out is a must-do in Henderson.
Check out these favorite local restaurants in Henderson, NV: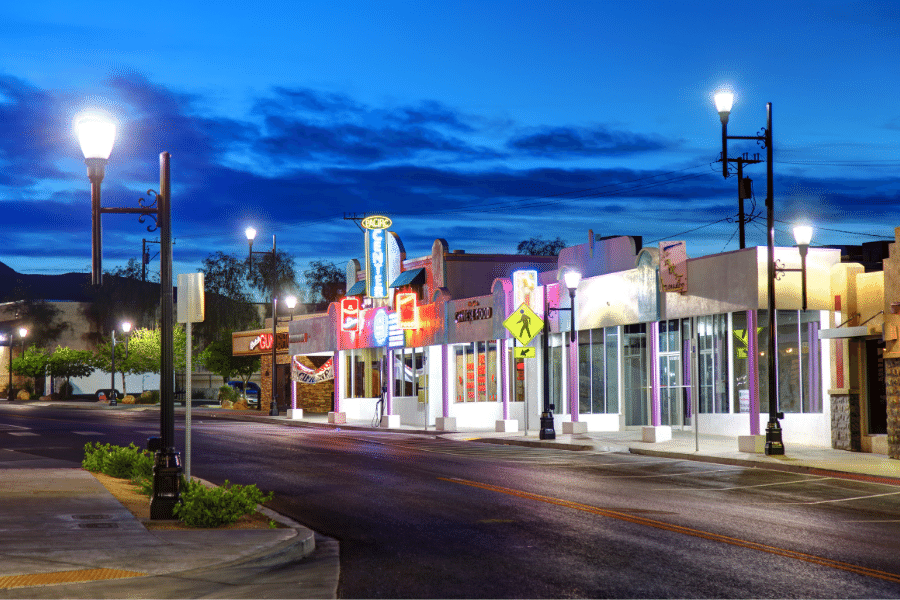 Coffee Shops
There is no better way to start the morning than with a fresh cup of brewed coffee. While Starbucks might be the largest coffee chain in the world, nothing can beat going to a small local coffee shop with friends to enjoy quality coffee and tasty pastries.
Order a latte from one of these favorite local coffee shops in Henderson, NV:
Pros and Cons of Moving to Henderson, Nevada
Pros:
No state income tax
proximity to Las Vegas
Beautiful parks
Picturesque outdoor spaces
Delicious dining options
Excellent shopping
Year-round sunshine
Fantastic coffee shops
Growing job market
Top-rated education
Access to public transportation
Cons:
High summer temperatures
High cost of living
Expensive housing costs
Moving to Henderson, NV - Final Thoughts
Whether you are considering moving to Henderson for its warm weather or the promising job market, this Nevada city is desirable for many reasons. If you are interested in homes for sale in Henderson, contact us to connect with one of our talented Realty Specialists. We are ready to help you find your dream home in Henderson, NV!
Make sure to check out our other area guides, including moving to Nevada, moving to Las Vegas, moving to Reno, and moving to Boulder City!

Find your new home
Search real estate and homes for sale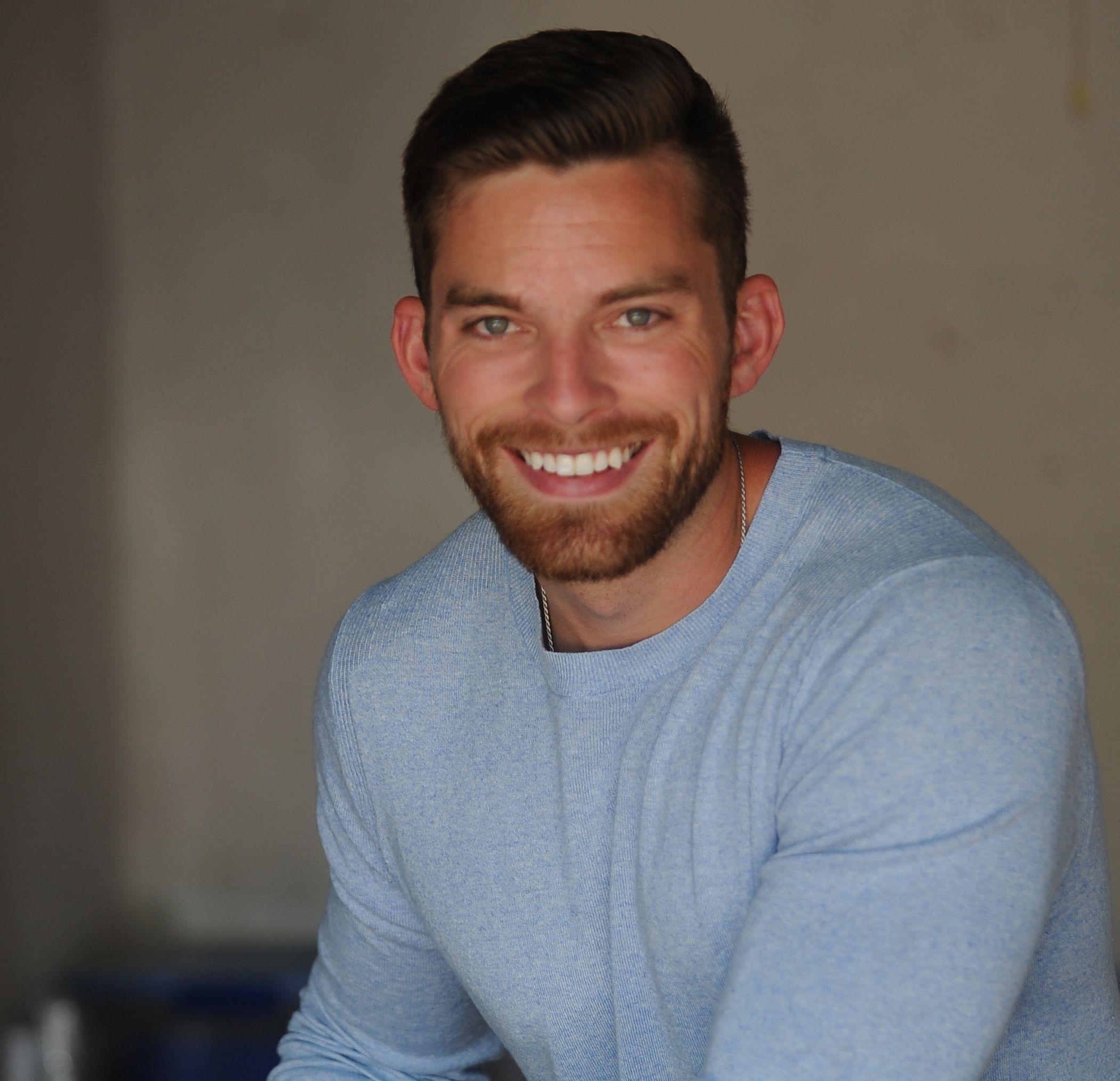 Ryan Fitzgerald
Hi there! My name is Ryan Fitzgerald, and I am a REALTOR®. My goal is to help you learn more about real estate through our Real Estate Blog! Hopefully, you enjoyed the above blog post and it found a way to provide help or value to you. When you're ready to buy or sell a home of your own let us know here. Please feel free to join the conversation by dropping us a comment below.