10 Things to Know Before Moving to Boulder, Colorado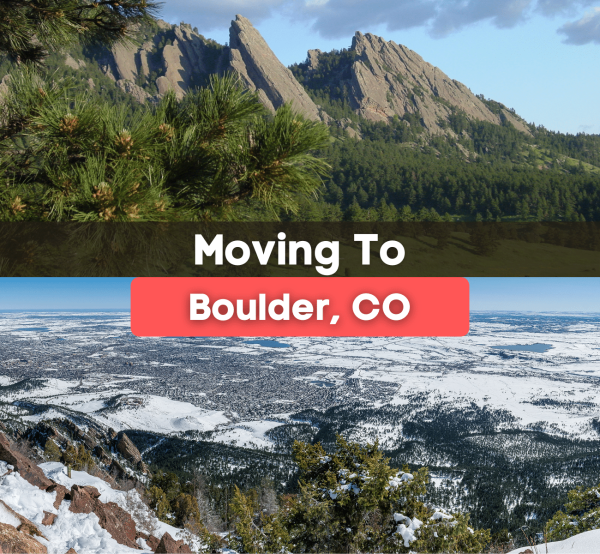 Living in Boulder, CO
Moving to Boulder, CO? Here's what it's like living in Boulder!
Boulder, Colorado is one of the fastest-growing cities in the United States and is highly ranked as one of the best places to live in the state and across the nation. People who live in Boulder love it because of its health-focused culture, successful career opportunities, safety, and a strong economy. Boulder ranked as the No. 1 metro area in U.S. News' Best Places to Live in the U.S. in 2021-2022. It's the second year in a row that Boulder has taken the top spot and is most certainly one of the best places to live in Colorado.
The active lifestyle and easy access to the outdoors continue to attract people looking for a new place to live. The city is situated where the Great Plains meet the eastern flanks of the Rocky Mountains. Western Boulder is up against the famous Rocky Mountain foothills known as the Flatirons. The first thing you'll notice about Boulder is the view! It doesn't matter whether you're driving west from Denver into the city or driving north from Golden, you'll see the beautiful snow-covered mountains. Boulder is a modern city with the feel of a small college town. Just 25 minutes away from the state capital, it offers a place for suburban living.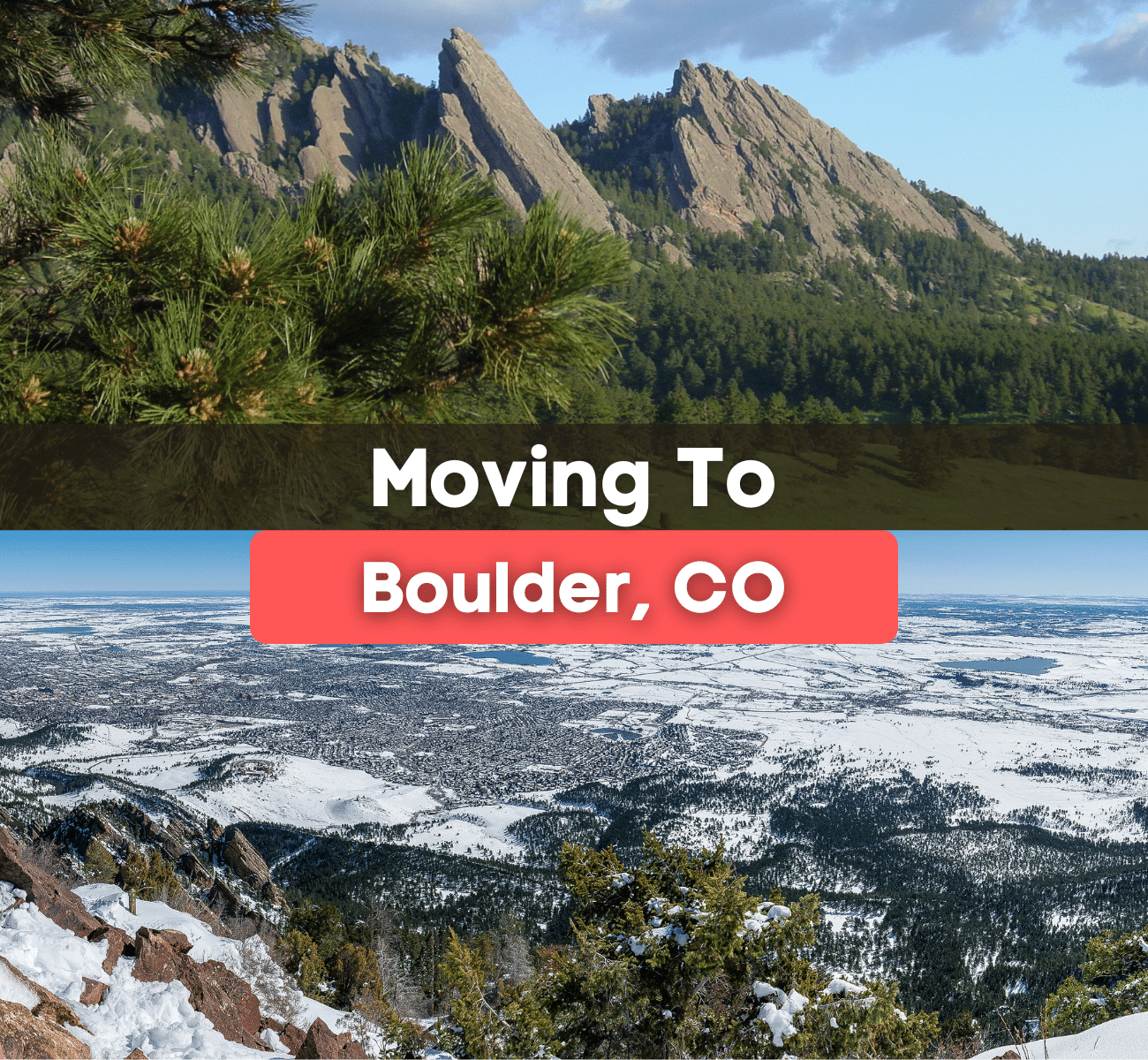 If you're considering whether Boulder is the right place for you, we've created this guide to help you decide if it's a good fit. Read on to learn more about the 10 things you should know BEFORE moving to Boulder, Colorado. The friendly people of Boulder will be sure to make it an easy place for you to live, work, play and stay for a long time!
The Place for Outdoor Enthusiasts
If you love the outdoors, there will always be something for you to do in Boulder. There is easy access to beautiful, natural scenes like mountains, rivers, and forests. Nature-lovers enjoy more than 60 parks in the city, including athletic fields, playgrounds, plazas, and skate parks. If you want to be close to the water, the Boulder Reservoir is a popular place to boat or swim. The city also features more than 300 miles of bike lanes, routes, and trails; it's actually one of the top cycling destinations in the United States.
Here are some of the best hikes in Boulder.
The City of Boulder encourages fitness with its five recreation centers that have indoor and outdoor pools for year-round swimming! Hikers will enjoy all of the options for trains including Betasso Preserve which has seven trails for hiking and mountain biking. The Boulder area also has ten top-rated golf courses, if that's your thing. Living in Boulder means you're only an hour-and-a-half driving from top ski areas like Breckenridge, Keystone, Copper Mountain, and Arapahoe Basin! If none of these activities appeal to you, there are also opportunities in the city for rock climbing, kayaking, horseback riding, river rafting, sledding, and hot air ballooning.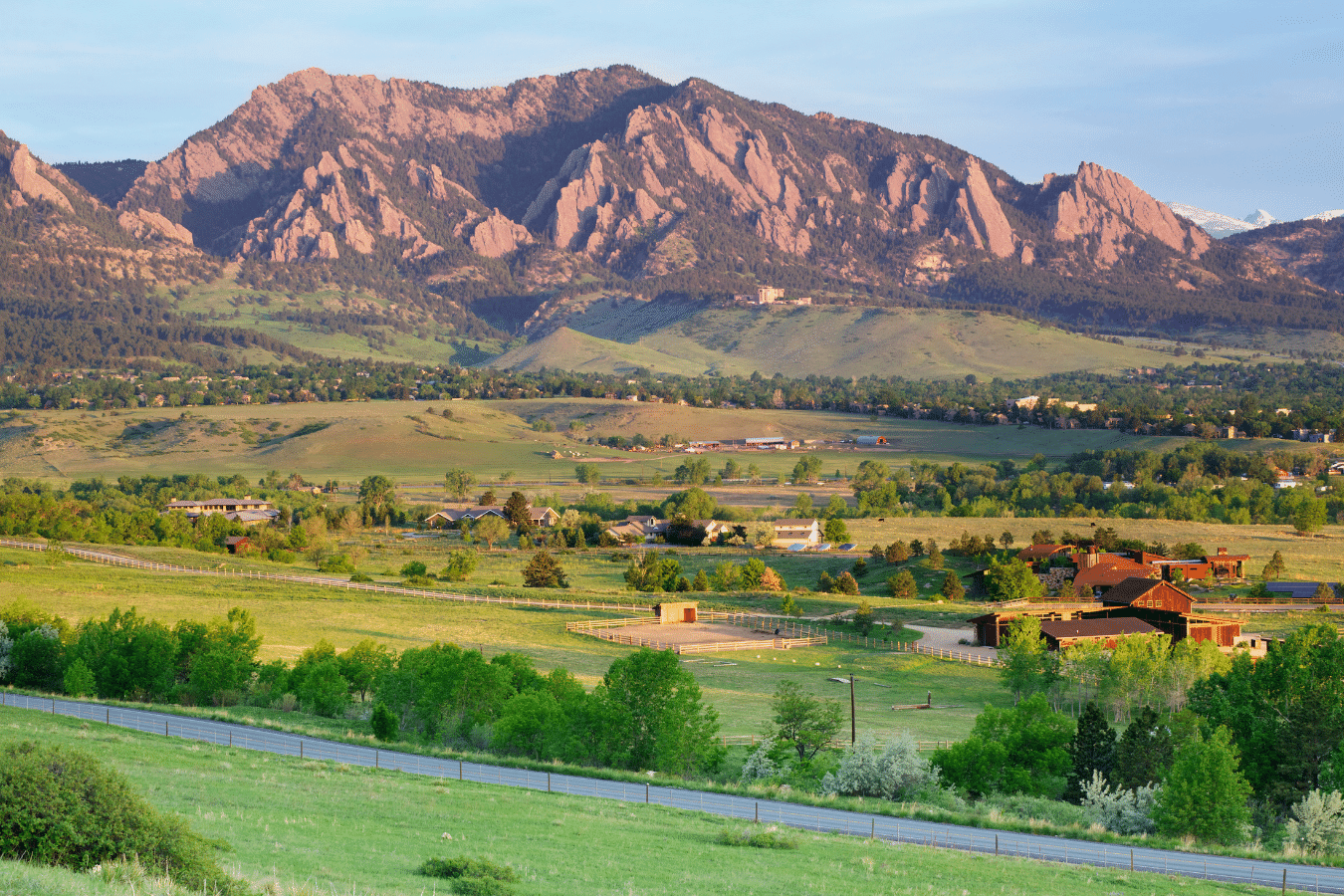 High Cost of Living
Living in Boulder means you will have an incredibly high quality of life but it doesn't come without a price tag. The cost of living is about 67.4% higher than the cost of living in other cities across the U.S. Boulder is also about 40% more expensive than the rest of Colorado. The biggest factor for the higher cost of living is housing. The median sale price for a single-family home in the city of Boulder in the first quarter of 2021 was more than $1.3 million; it was obviously also a time for booming real estate and a supply that couldn't keep up with demand.
The median home value is about $738,400 and very few homes can be bought in Boulder for under $500,000. A lot of property owners in Boulder aren't afraid to ask more than the market may require because of the city's high-income transplants and increasing demand for housing. If you're working in aerospace or tech and relocating to the area, your salary may make Boulder more affordable. However, if you're in a career field that pays less, like a schoolteacher or a firefighter, you may not be able to afford the cost.
The median income in Boulder is about $64,183 – more than the state of Colorado and the national average. Based on Economic Policy Institute Calculations, a single person living in Boulder could get by on $3,793 per month but a couple with two kids would need about $8465 a month to live comfortably.
Weather & Natural Disasters
Famous for its high altitude, blue skies, and sunny days, Boulder has great weather. June, August, and September are the best months for enjoying outdoor activities while December and January are the coldest. However, they are the best months for snow sports. December highs average around 45 degrees Fahrenheit with lows of 21.
Boulder gets more than 300 days of sunshine, infrequent rain, low humidity, and snow that melts pretty quickly after a snowstorm. The area averages about 89 inches of snow per year so there are plenty of opportunities for skiing and snowboarding. It's important to know Colorado gets a significant amount of hail so pay attention to hail coverage for your car and home. Since it's located at the base of mountains in a valley with a river that runs through it, flooding can also be a significant concern. The area can also get extremely windy in the winter because of the mountains.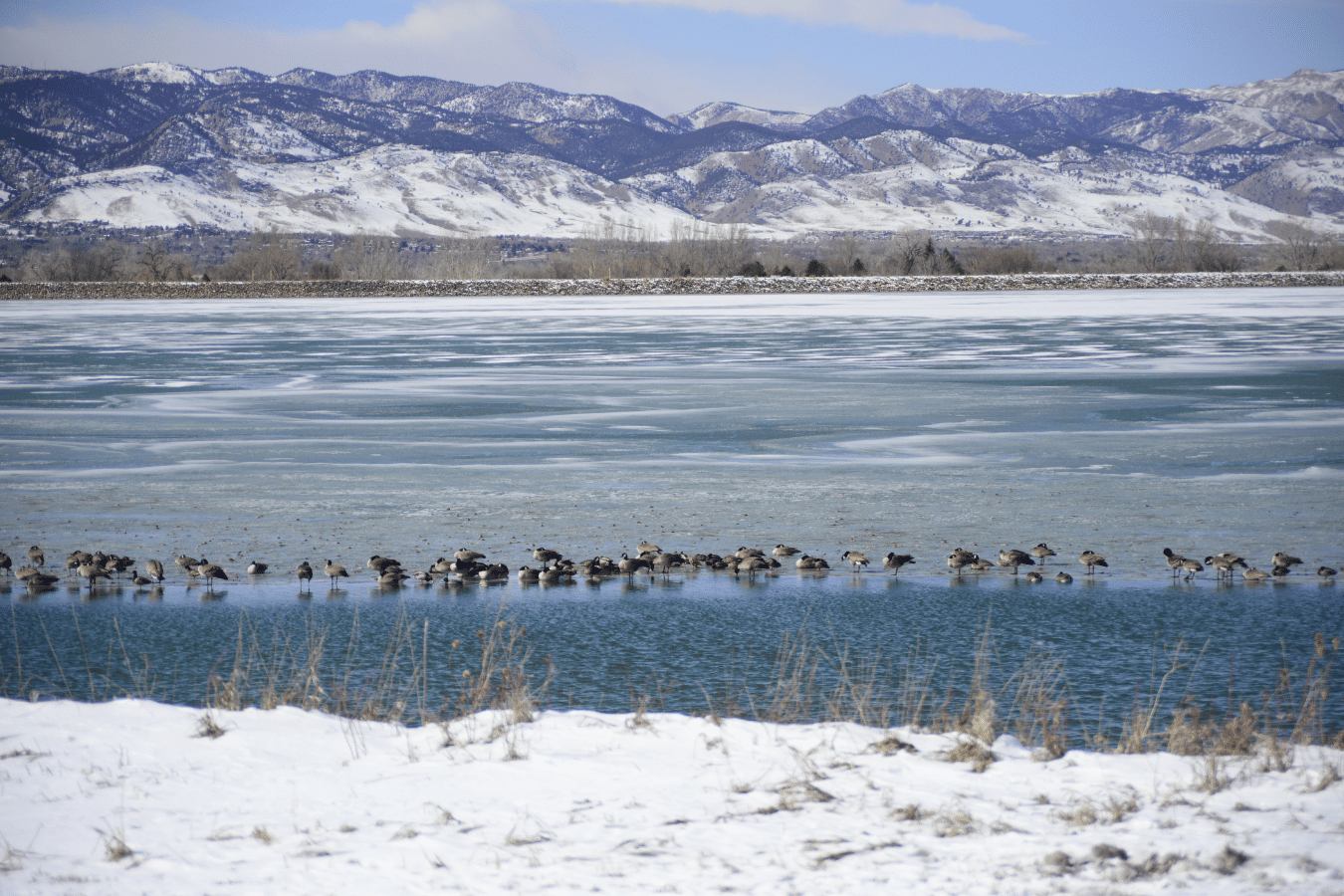 Strong Economy & Job Market
Boulder's booming economy is due to a large number of federally-funded research facilities, the university, and several growing cutting-edge industries like tech and aerospace. Plenty of companies have set up shop in Boulder, which has significantly improved the local economy. Some of the largest employers include Boulder County, Boulder County School District, City of Boulder, Array BioPharma, Lockheed Martin, IBM, Google, and Whole Foods. The University of Colorado Boulder has been a major source of employment for the area as well.
Out of the 150 metro areas in the U.S. News Best Places to Live rankings, Boulder had the third-highest performing job market in 2020 after Washington, D.C., and San Jose, California. Boulder welcomes entrepreneurs as well because Colorado is a small business-friendly state. Some popular start-ups that call Boulder home are Justin's Peanut Butter Cups and Izze Sparkling Juices. People who don't work in Boulder typically drive to Denver for work. The job opportunities there are similar and it would take you about a 30-minute car ride to get there.
Transportation Options
You could actually live in Boulder without a car if you wanted to! But if you love the mountains, you might want your own car. The city is compact and has an excellent public transportation system with creatively-named buses that will HOP, SKIP and JUMP you to where you need to go. You'll also find rail, shuttles, and paratransit. The transit system is easy to use but can be somewhat expensive. On the downside, Boulder often experiences heavy traffic and congestion because it is a smaller city.
Commuters do complain about traffic because, with over 100,000 jobs in the Boulder city limits, more than half of them are filled by people living outside the city limits. On average, Boulder residents have about a 19-minute commute to work. Only half of the residents drive to work in their own vehicle and the rest either carpool or rely on public transit. More than 12% of residents work from home throughout the year so this also clears up the number of commuters on the road.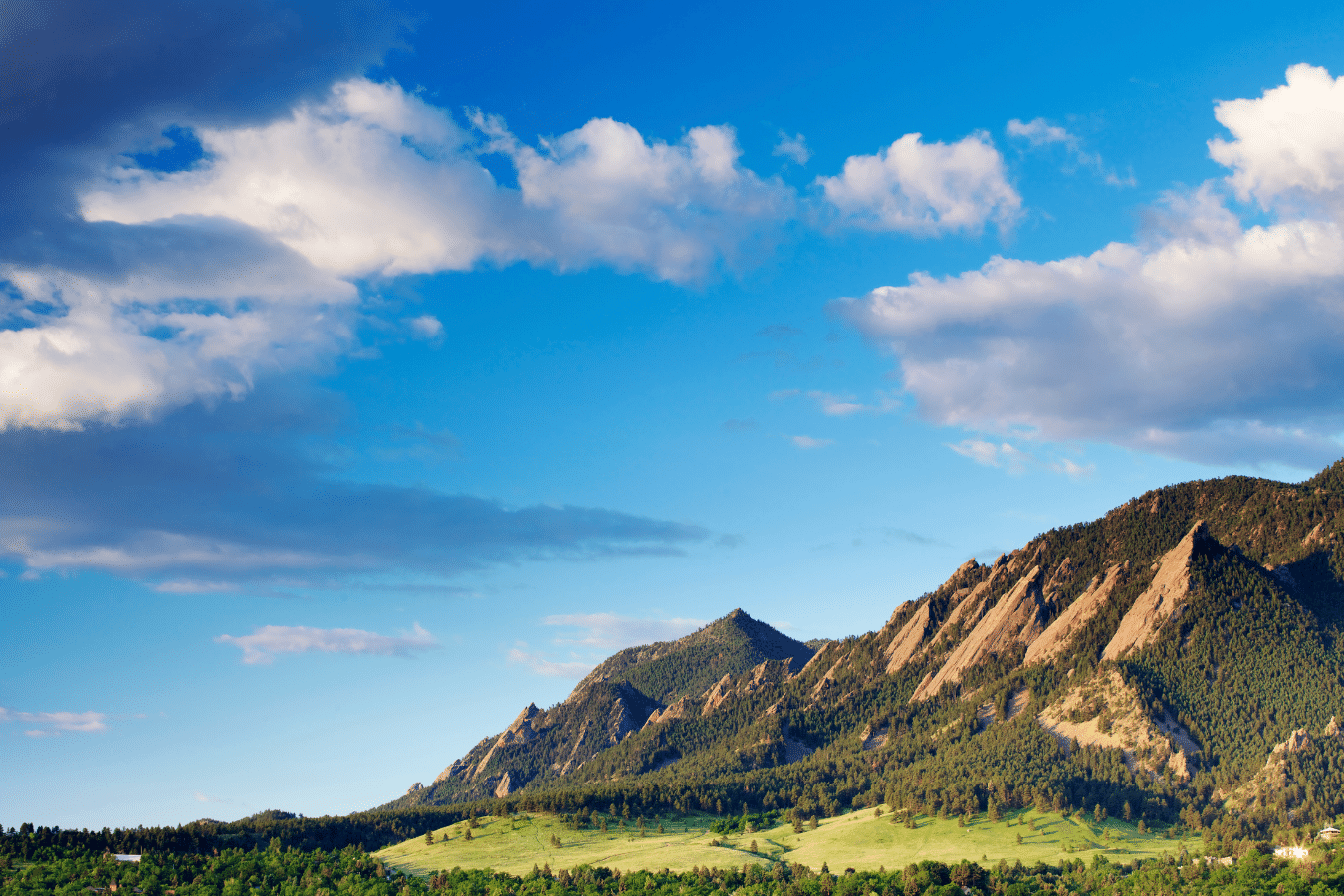 Education-Focused City
Every year, the Boulder Valley School District provides education to more than 32,000 students. Most schools in the city offer AP, IB, and gifted programs, while class sizes are normally 18 students to one teacher or smaller. The school district is generally considered exceptional, with three of the 13 high schools ranking among the top high schools in the country. Overall, schools in Colorado graduate 93% of students. The Boulder area offers two four-year institutions.
The University of Colorado at Boulder has a reputation as a party school however, it's a well-regarded university with excellent degree programs in Biological Sciences, Business, Engineering, Journalism, and more. Boulder also offers the private Naropa University.
Foodie Place to Live
Boulder is home to world-class restaurants, bars, and cafes, making it an awesome spot for trying new food and experiencing the nightlife. If fine dining is your thing, check out Frasca, Blackbelly Market, and Corrida. More casual options include The Mediterranean, SALT, and Bramble and Hare. Restaurants in Boulder are very focused on locally-sourced products and there are tons of options for vegans and vegetarians! It was even recently ranked as one of the top cities for vegan-friendly restaurants.
Check out Leaf Vegetarian Restaurant; the raw chocolate "cheesecake" and gnocchi are delicious. You also have to try Turley's Kitchen for breakfast. It's the perfect spot on your way to Estes Park or the Rocky Mountains. Try the eggs benedict or veggie benedict! If you're feeling adventurous, try the smoked wild salmon hash. Their chai is also amazing! Another local favorite is Zoe Ma Ma, a family-run street food restaurant that serves Chinese and Taiwanese. Make sure to try a bottle of Tsing Tao beer, which is imported from Qingdao.
Living in Boulder, you'll discover tasting events all over the downtown area including Taste of Boulder Downtown Dining Tours, Cocktail Tasting Tour, Beer Tasting Tour, Chocolate Baking Lab 101 at Piece, Love and Chocolate, and Wine Wednesday at Beehive.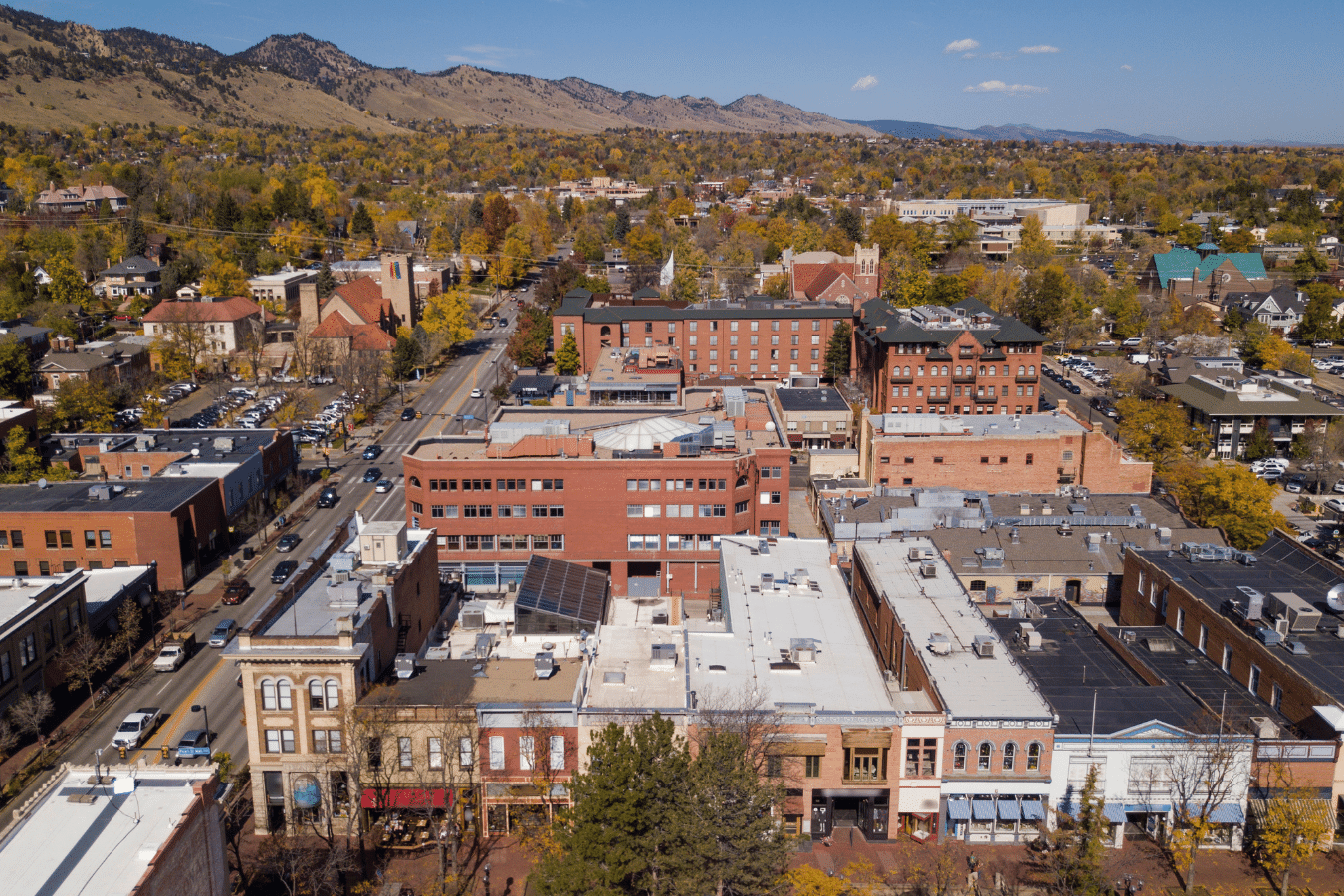 It's a College Town
Boulder is home to the University of Colorado Boulder and the number of residents gets much larger during the school year. When students leave for the summer, tourists travel in droves to Boulder, giving it a different vibe. The large student population brings many benefits to non-students including access to world-class programs such as concerts, the Conference of World Affairs, and the Colorado Shakespeare Festival.
The student population also presents opportunities for homeowners who want to rent out their properties. Neighborhoods that are most popular among students include University Hill, Martin Acres, and the Pearl Street Mall area. The University of Colorado Boulder is a top-rated school that receives huge research grants. Eighteen astronauts, 11 Novel Laureates, and eight MacArthur Fellows have been associated with CU-Boulder as students, researchers, and faculty members.
Lack of Diversity
A common criticism from residents who live in Boulder is the lack of racial and ethnic diversity. It's surprising for a place that's known as being so politically and socially progressive. The U.S. Census Bureau reports that about 77% of the Boulder metro area's population is white, 14% Hispanic or Latinx, 5% Asian, and about 1% Black. In the city of Boulder, the population of white people rises to more than 80%. The high cost of living that is increasing in the area is not helping to increase the racial and ethnic makeup of the city, because the highest earners in the U.S. tend to be white. The Boulder metro area has become more diverse over time, but very slowly.
Alternative Health, Healing, and Marijuana
Healthy living and alternative health practices are a big deal in Boulder. There are several holistic health centers, alternative healing practitioners, and spiritual healers in the city. Check out Alexander Love for holistic healing, natural medicine, acupuncture, and more. It's also important to note that since Colorado was one of the first states to legalize medical marijuana, Boulder has more than 28 dispensaries within its 25 square miles. With the state's legalization of recreational marijuana, there's also potential for budding entrepreneurs; but beware – it's a saturated market!
The Bottom Line
Boulder, Colorado is thriving and has a lot to offer from its safety, thriving economy, beautiful outdoor amenities, unlimited education, and career opportunities, and amazing restaurants. It offers a great urban-suburban lifestyle mix with a high quality of life that you are sure to love!
We hope our guide with the 10 Things to Know Before Moving to Boulder, Colorado has helped you make the decision on whether this could be the place for you. If you're considering a move, our team of top local Real Estate Agents would love to help you. Just contact us to help with your relocation or with any questions you might have.

Find your new home
Search real estate and homes for sale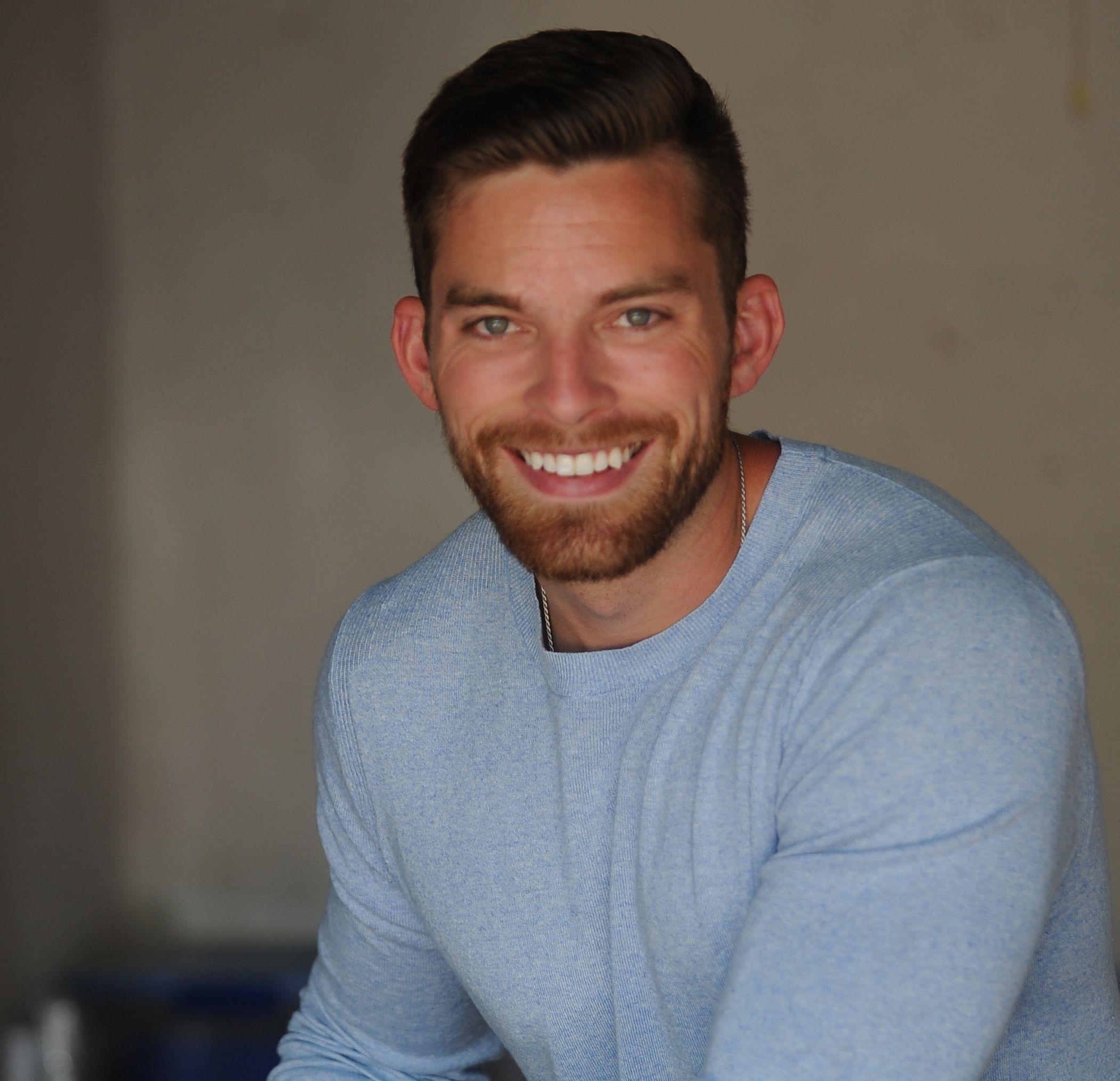 Ryan Fitzgerald
Hi there! My name is Ryan Fitzgerald, and I am a REALTOR®. My goal is to help you learn more about real estate through our Real Estate Blog! Hopefully, you enjoyed the above blog post and it found a way to provide help or value to you. When you're ready to buy or sell a home of your own let us know here. Please feel free to join the conversation by dropping us a comment below.