10 Things to Know Before Moving to Denver, CO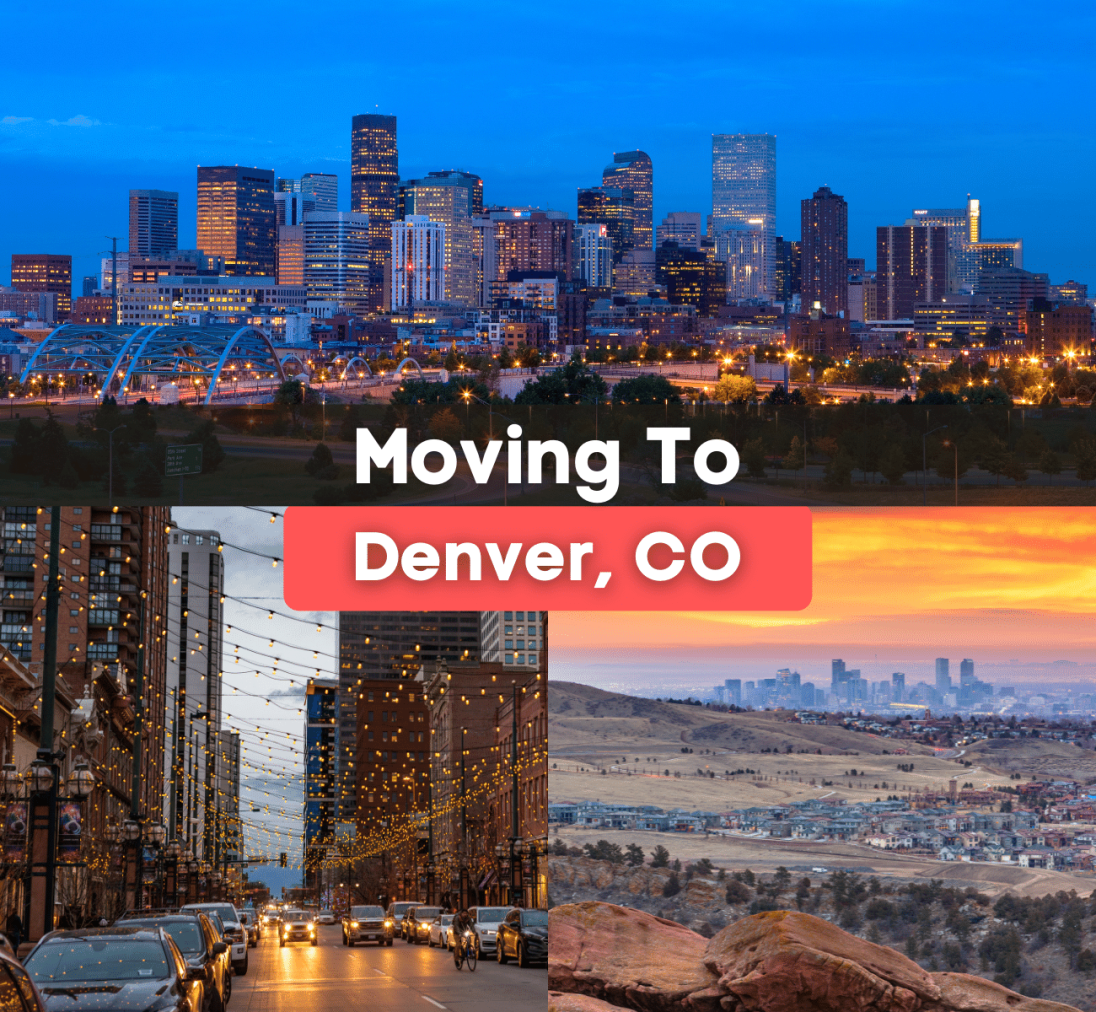 Living in Denver, CO
Thinking of moving to Denver? Here's what it's like living in Denver, Colorado!
With a population of more than 3 million, Denver is located in the South Platte River Valley on the western edge of the High Plains just east of the Front Range of the Rocky Mountains.
With its beautiful, panoramic views mixed with a city feel, Denver just might be one of the most gorgeous areas of the country. Metro Denver is also one of the fastest-growing cities in the nation with almost 100,000 people moving there in the last seven years. Denver has also ranked as one of the best places to live in Colorado and the second-best place to live by U.S. News & World Report.
With a strong, booming economy and affordable cost of living, it's easy to see why so many people are moving to Denver and moving to Colorado in general.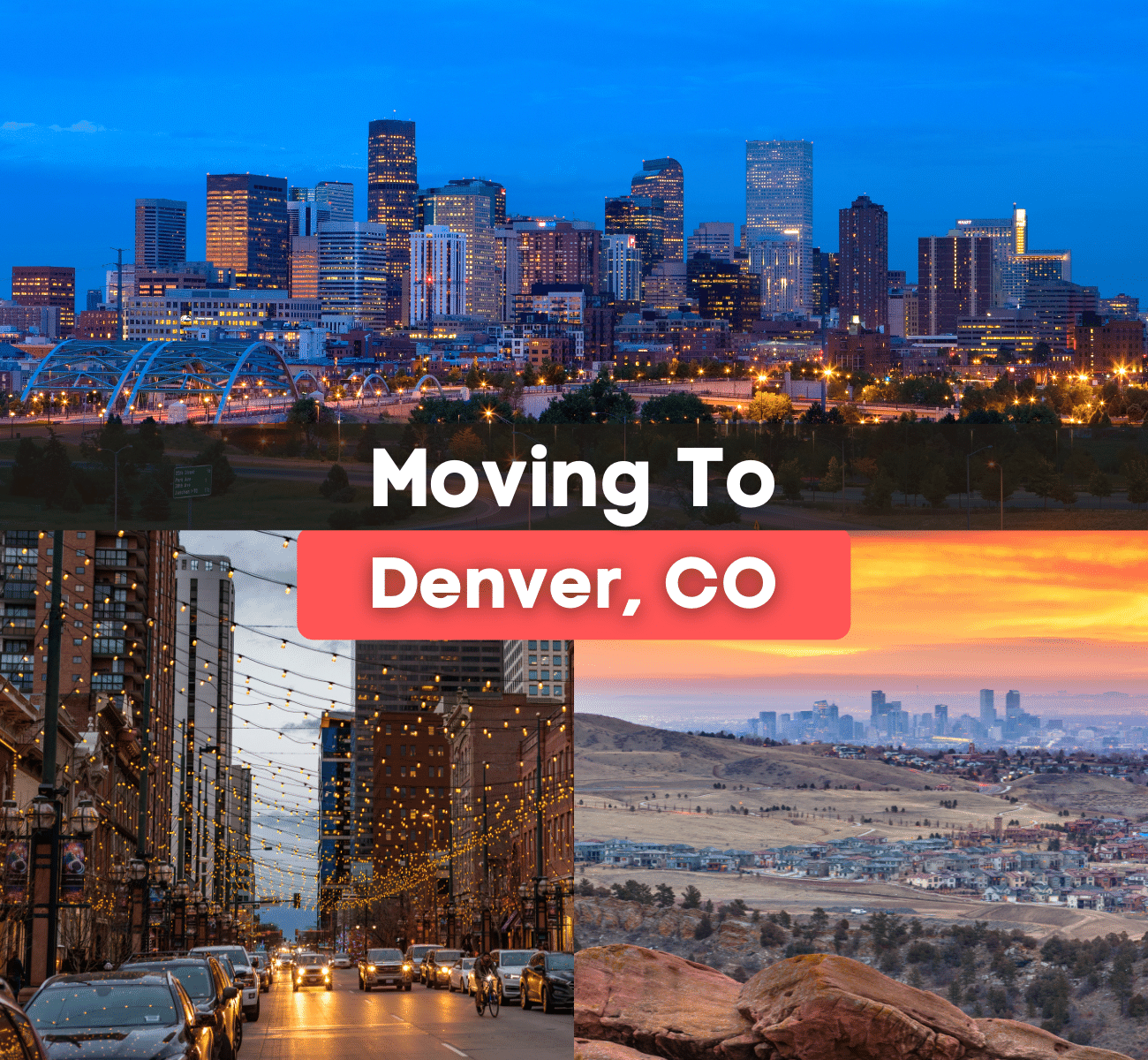 Denver's nickname, "The Mile High City," comes from its official elevation which is exactly one mile above sea level. Denver's natural beauty, amazing weather, and easy access to the mountains are just a few of the reasons why so many people love living there. However, some may argue that it's overcrowded and expensive. We've created this guide to show you the reasons you might want to move there or stay away. Read on to learn more about the 10 things you should know BEFORE moving to Denver, Colorado.
Booming Job Market
One of the top reasons to move to Denver is because of its booming economy. Higher-paying jobs are available in Denver because so many big companies want to be based there. That also means there is more competition for those top-notch jobs. The average median income in Denver is $57,773 which is about 6% less than the national average.
It is important to point out that average salary increases aren't keeping pace with the rising rents which could cause more people to move further outside the city in a few years. Some of the top industries in Denver include tech, aerospace, agriculture, casual concepts, and marijuana.
Major companies like The Boeing Company, Northrop Grumman, Qdoba, Noodles & Company, Boston Market, Smashburger, Raytheon, Quizno's, and many more are all located in Denver. Tech startups are also popping up quickly with companies like HomeAdvisor and Google creating many job opportunities. Colorado's food and agriculture industry is also booming and generates more than $5 billion a year with companies like Nutrien and Leprino Foods leading the way.
The Scenery and Outdoor Activities
There are not many places where you can go skiing and snowboarding one day and then party at a lavish nightclub the next night. It's an outdoorsy city that has a perfect mix of both nature and the hustle and bustle of city life. There are so many outdoor attractions to visit in Denver and in Colorado in general, you will have plenty of opportunities for day trips or weekend trips all year long.
There are several parks and green spaces within the city that you can take advantage of including Washington Park where you can take a pedal boat across Smith Lake. Confluence Park is the perfect place to explore man-made kayak chutes or hike the Mile-High Trail at City Park to get a five-kilometer workout one mile above sea level.
Or, head to Cherry Creek Bike Path which is 42 miles of pathway that starts in downtown Denver. Living in Denver also means you're within driving distance of several incredible ski getaways like Vail, Breckenridge, Winter Park, and Copper Mountain. If you're looking for some other types of outdoor adventures, try Mount Evans, Rocky Mountain National Park, Rocky Mountain Ziplines, Glenwood Springs, and many others.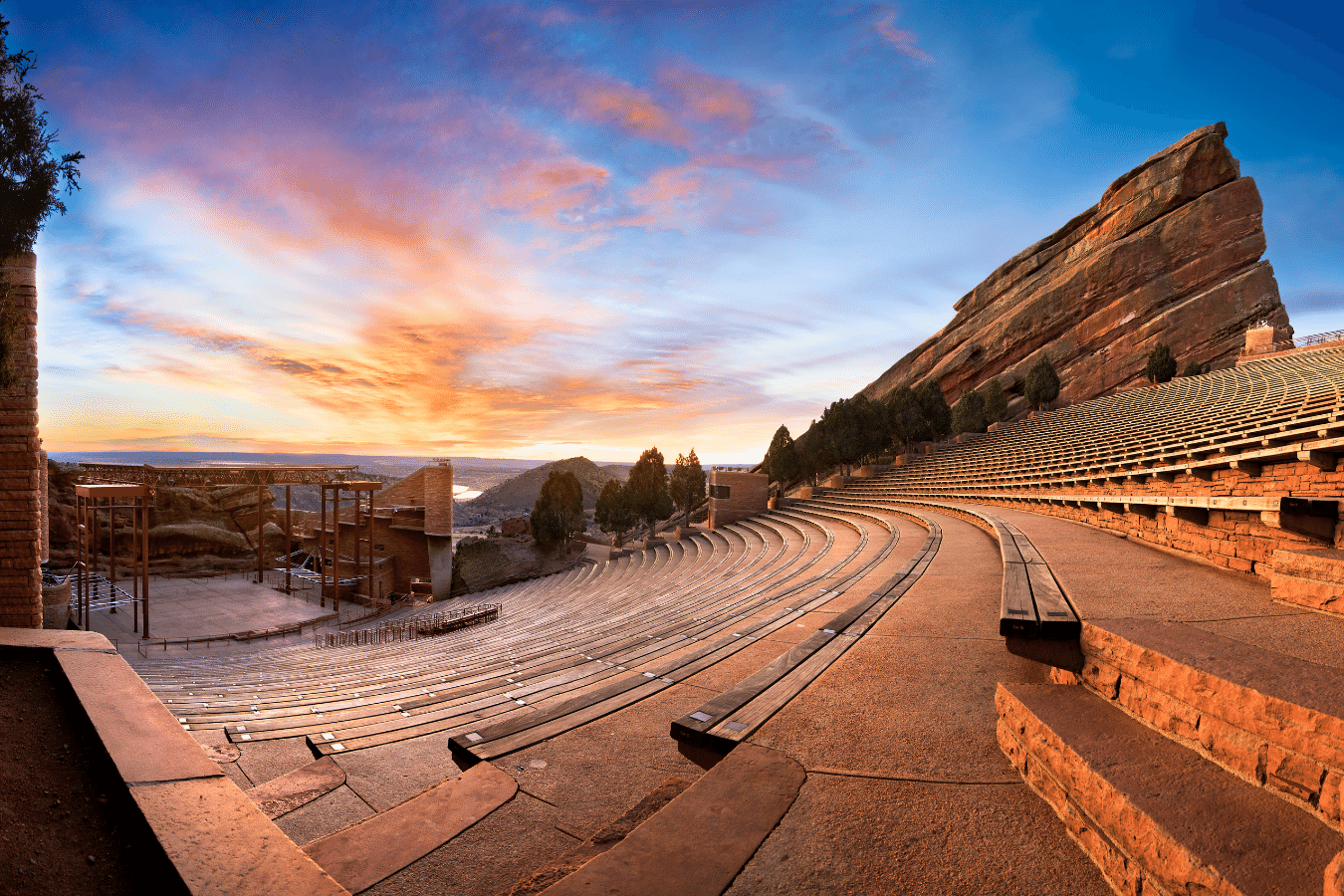 The Sun is Always Shining
Many people may associate cold weather with Denver because of the mountains in Colorado but Denver actually has more than 300 sunny days a year, more than San Diego and Miami. The weather is highly desirable, once you get used to the oxygen. It can take your body some time to adjust to the lack of oxygen.
Drink a lot of water and put on sunscreen because the proximity to the sun makes it easier to get burnt. The summers are hot and temperatures reach up to 90+ degrees but Colorado is not humid so it makes the hot days more comfortable. Also interestingly enough, the sky is bluer and the stars are brighter in Colorado. Why? It's due to the high-desert climate and elevation.
It's important to know that the temperatures can rise or fall by 40 degrees in just one day in Denver because of the altitude so always be prepared with layers to put on or take off.
Recreational Marijuana is Legal
As you may already know, marijuana is legal for recreational use in Colorado. In 2012, Colorado and Washington became the first two states to legalize it. This may be a bit of a culture shock if you're moving from somewhere like Tennessee or North Carolina. Technically, public consumption of marijuana is illegal so in Denver, adults are supposed to only smoke in private. However, that's not always going to be the case.
If you're walking in the city, you'll see dispensaries that are identified with green crosses that look similar to pharmacies. "Bud-tenders" are the name for people who can walk you through the buying process and explain how different types of marijuana affect your body. You have to be 21 or older to buy or consume marijuana in Colorado. However, just because it's legal does not mean every company will go along with you smoking it. Your company might still administer drug tests or have policies that ban the use of marijuana.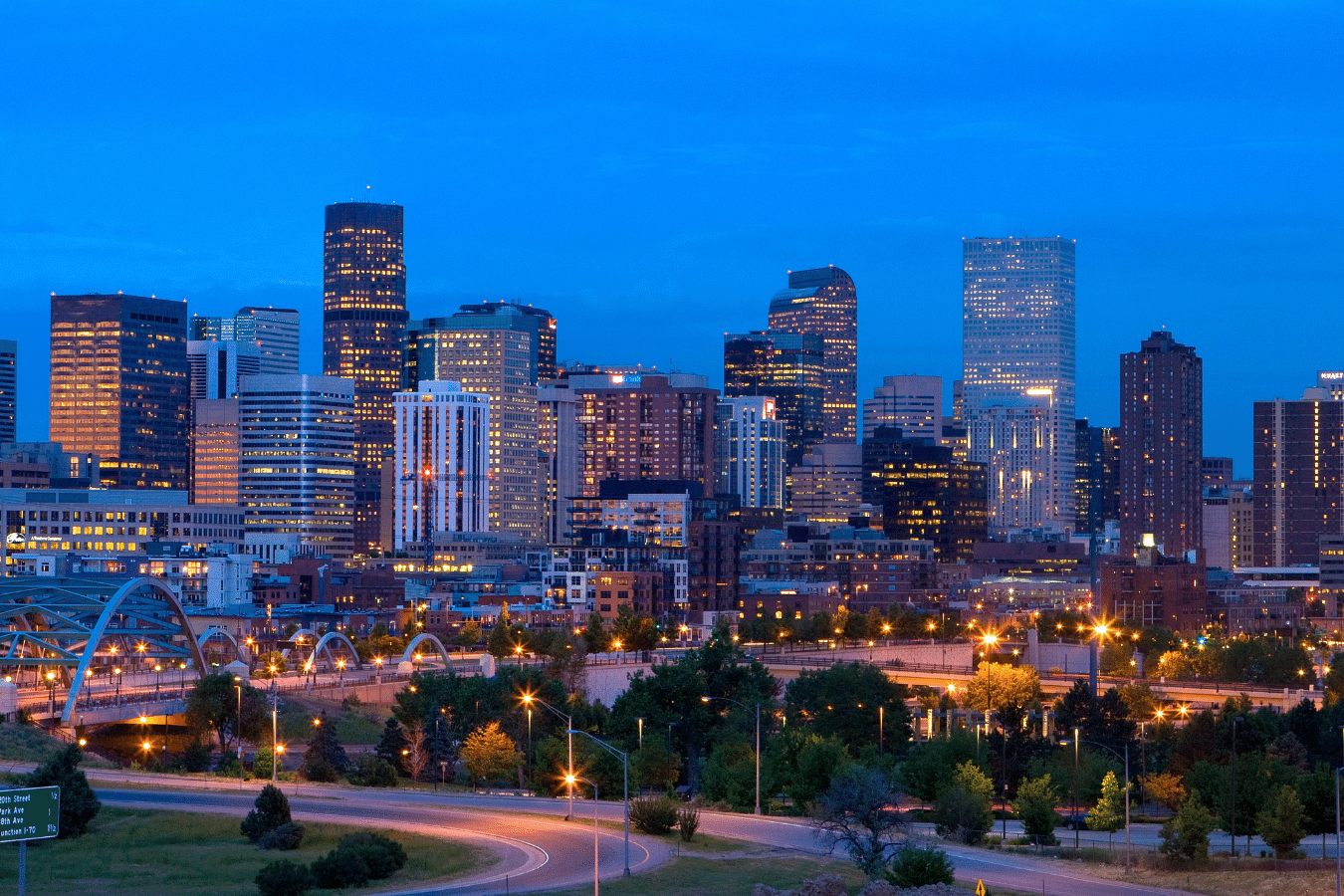 Cost of Living in Denver
The biggest challenge new residents face when moving to Denver is the housing costs.
Besides that, most living expenses are comparable to other big cities. Property taxes are relatively low, sales tax is high and income tax falls about in the middle. Health care costs more in Denver than the national average at about 17% more.
For groceries, you will pay about 4% less. Living outside of the city will definitely provide you with a more affordable cost of living and there is a mix of contemporary and modern neighborhoods - you can also check out our list of Denver's best neighborhoods. You can find a more mountainous area, trendy studio apartments, or suburban homes depending on which area you choose. Home values in Denver range from about $350,000 to $400,000 on average.
Excellent Schools on All Levels
Denver has impressive schools whether you're looking for an elementary school for your young child or applying for college. Several school districts have been nationally recognized for educational leadership including Cherry Creek School District, Littleton Public Schools, and Boulder Valley School District.
There are also plenty of excellent higher learning institutions including the University of Colorado Boulder, Regis University, Colorado School of Mines, the University of Denver, and many others.
There are also several trade schools focused on specific skills such as Johnson and Wales University and Emily Griffith Technical College. Schools are a big reason people are moving to the city of Denver.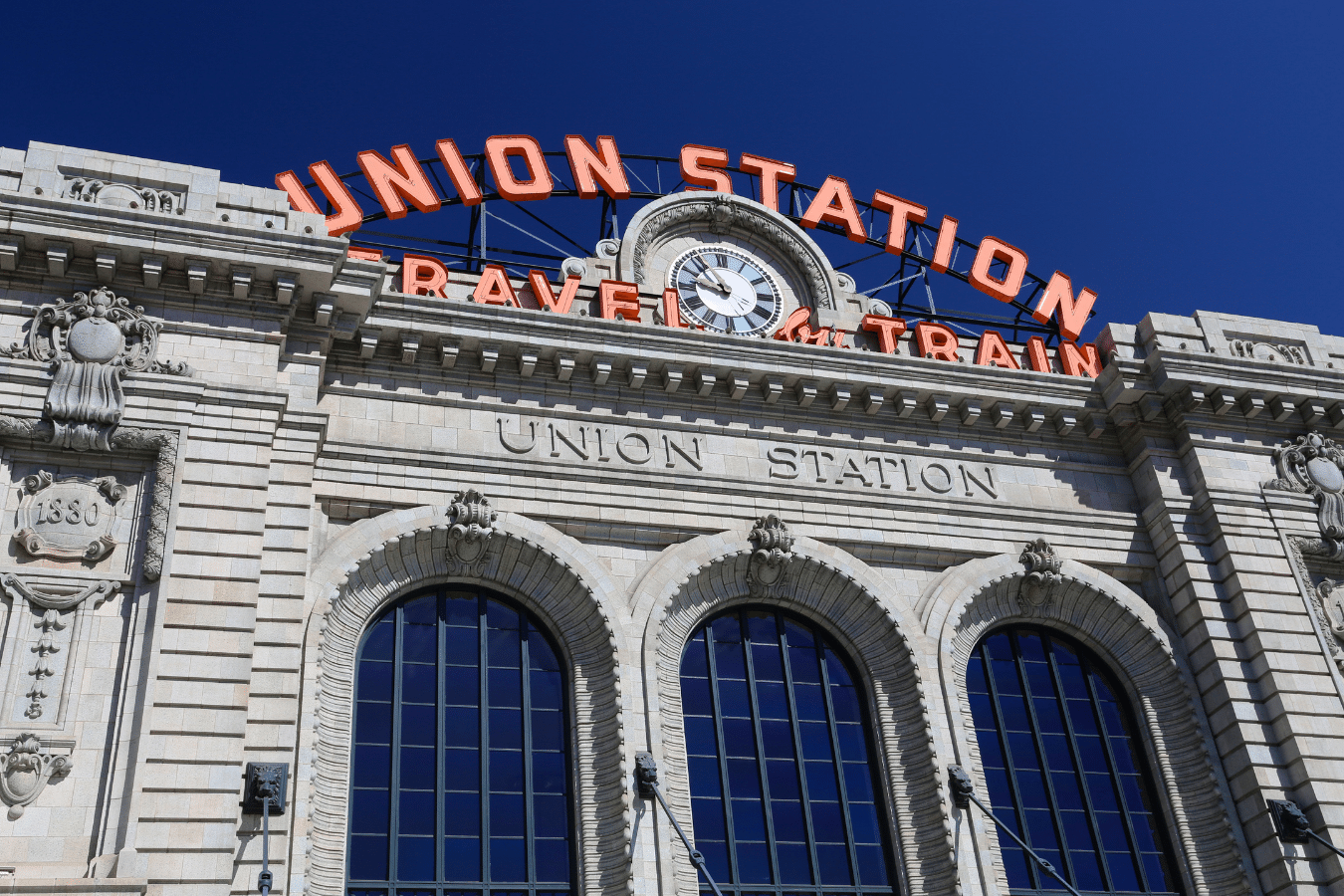 Awesome Sports Teams
If you're a sports fan, there are plenty of teams to cheer for when you live in Denver, Colorado. The Denver Broncos are the beloved football team in the city and residents love to go to their field to take pictures and tailgate during home games. The Denver Nuggets are a professional basketball team that has some amazing players and a fun atmosphere. However, the team hasn't won any championships quite yet. If you like baseball, the Colorado Rockies are another team with a lot of determination.
Even if you aren't a baseball fan, you have to visit the stadium at least once because the restaurant and bar scene is amazing. Coors Field has jokingly been called the best bar in Denver and there are dozens of bars, pubs, and restaurants within walking distance.
Lastly, we cannot forget the 2021-22 Stanley Cup Champions, the Colorado Avalanche. Home games at the Pepsi Center are a blast but you might need earplugs - it's loud!
Traffic Can be Challenging
There can be a lot of traffic getting in and out of Denver, especially on the weekends when people are headed towards the mountains. Ski traffic is something to keep in mind because Denver is located 75 miles or so from some of the world-renowned ski resorts. Most people should expect heavy traffic on Friday nights and Saturday mornings in the Winter.
Driving on I-70 towards the mountains can be anything from a fast 1.5-hour drive to a slow, congested 6-hour drive. However, normal commute times around the city are about 20 to 25 minutes on average. Although if it's snowing, those times may get longer. If you're moving from a state where it never snows, gets some practice driving in the snow.
You may also want to get a car with four-wheel drive that can handle more mountain driving. If you live and work in the downtown area, biking and scooter options are also available as an alternate way to commute. The city also added new light rails in 2016, including one that goes to the airport. Some of them can also connect you to outlying suburbs.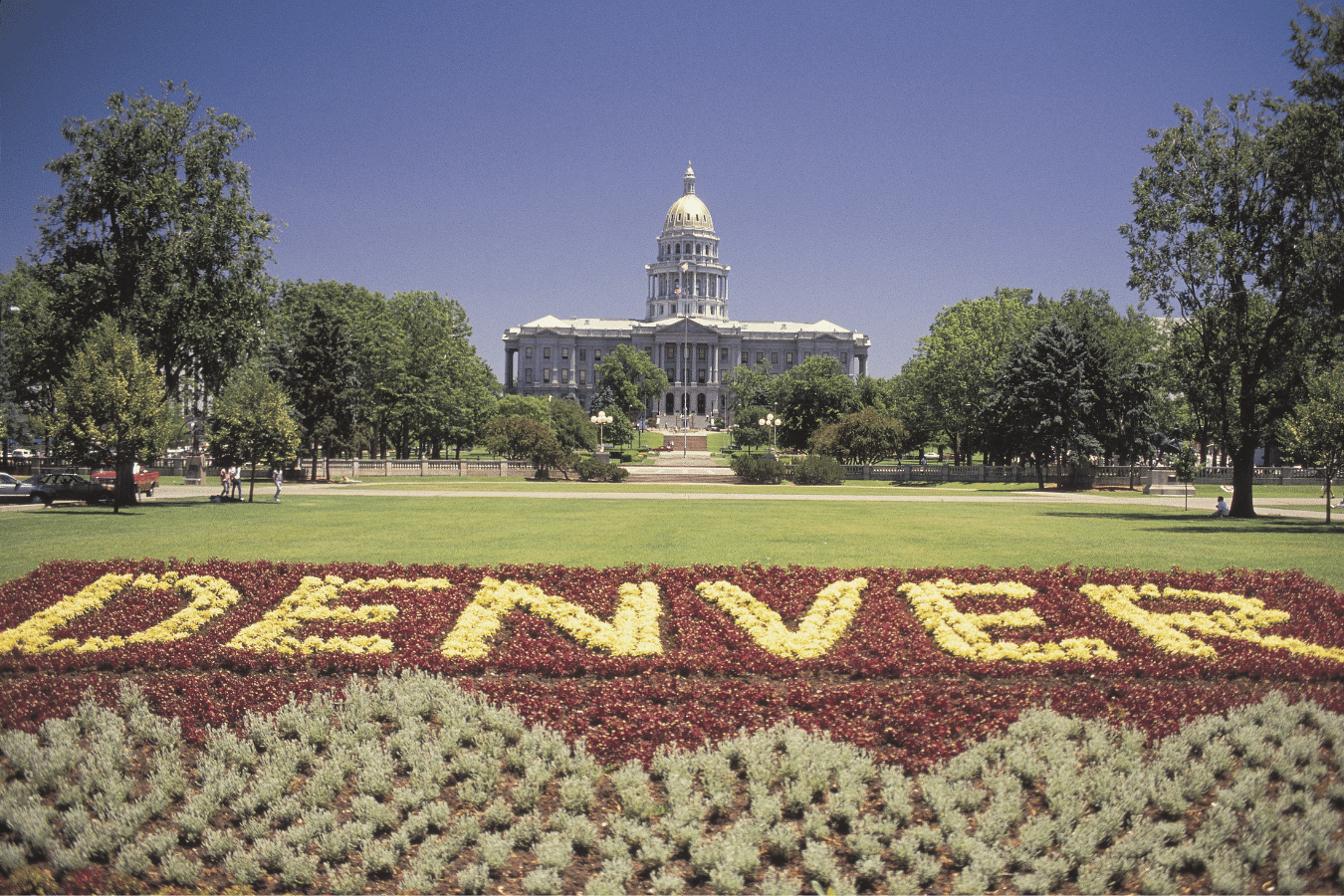 Destination for Beer
If you love beer and brewery-hopping, then you'll love Denver. It's home to the second-most microbreweries after Portland. The area is also known as the Napa Valley of beer. Beer giants like Coors Brewing Company and New Belgium Brewing call Colorado their home. Some popular places to drink include Black Project Spontaneous & Wild Ales, First Draft, Epic Brewing Company, and Black Shirt Brewing Company. Denver is also big on speakeasies! Be sure to check out Williams & Graham which is named one of the top cocktail bars in the world.
You also have to walk through a bookshelf to find it! The Great American Beer Fest is also a go-to.
The Fall Festival has the largest variety of beer served of any public tasting across the United States. There are more than 800 breweries and thousands of beers to choose from at this festival. You have to buy your tickets as soon as they go on sale though because they sell out in minutes! It's important to know that if you're drinking in Denver, you might feel buzzed a little sooner than normal. That's because you're not as close to sea level so beer can have more of an effect on your body due to thin air.
Always Something to Do
If you're the type of person who doesn't like to be bored, Denver could be the place for you because there is always something fun to do.
The city is also full of culture and sights to see.
Local Favorites:
Red Rocks Amphitheatre is one of the most popular attractions. It's the most acoustically perfect outdoor amphitheater in the world so music and concerts sound awesome and the views are breathtaking.
There are a variety of world-class retail districts for people who love to shop until you drop. Larimer Square and the 16th Street Mall are great options while South Broadway, Cherry Creek, and Antique Row have everything from high-end couture to unique boutiques. The Denver Skatepark has 60,000 square feet of terrain for people of all ages and skill levels. It's family-friendly, free, and has amenities for BMX riders, skateboarders, and bladers.
Final Thoughts on Moving to Denver
Denver, Colorado is the perfect mix of rugged outdoors meets the hustle and bustle city. It's a fun place to live with beautiful weather and an abundance of things to do and locations to visit. Denver is extremely appealing to people who love the mountains and want to hit the slopes on the weekends. Plus, the weather can't be beaten! However, there is a lot to consider when deciding whether to move to a new city.
Hopefully, you have enjoyed reading about the 10 Things to Know Before Moving to Denver. If you're considering a move to Denver, our team of top local Real Estate Agents would love to help you. Just contact us to help with your relocation or with any questions you might have.

Find your new home
Search real estate and homes for sale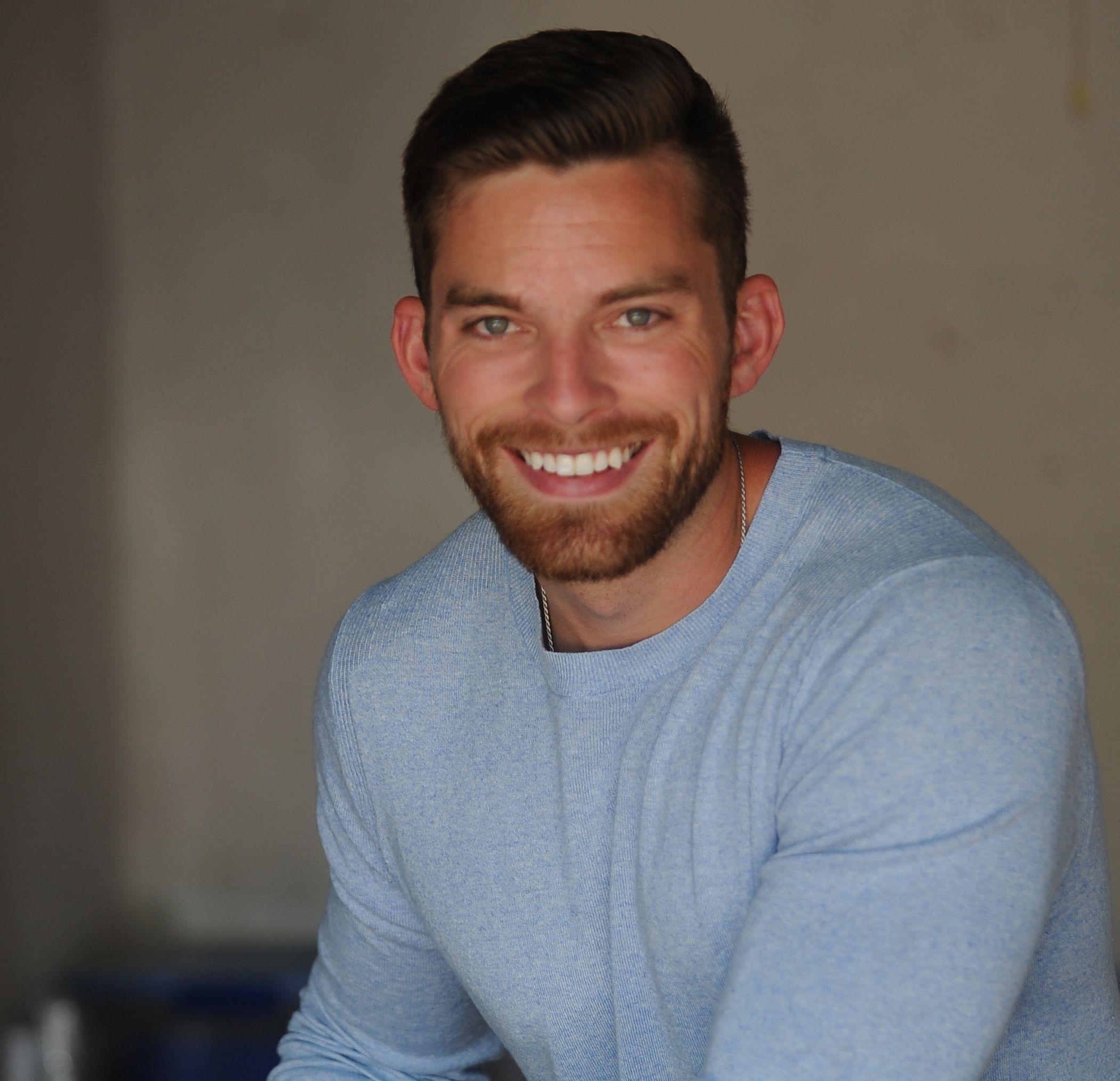 Ryan Fitzgerald
Hi there! My name is Ryan Fitzgerald, and I am a REALTOR®. My goal is to help you learn more about real estate through our Real Estate Blog! Hopefully, you enjoyed the above blog post and it found a way to provide help or value to you. When you're ready to buy or sell a home of your own let us know here. Please feel free to join the conversation by dropping us a comment below.