13 Things to Know Before Moving to Colorado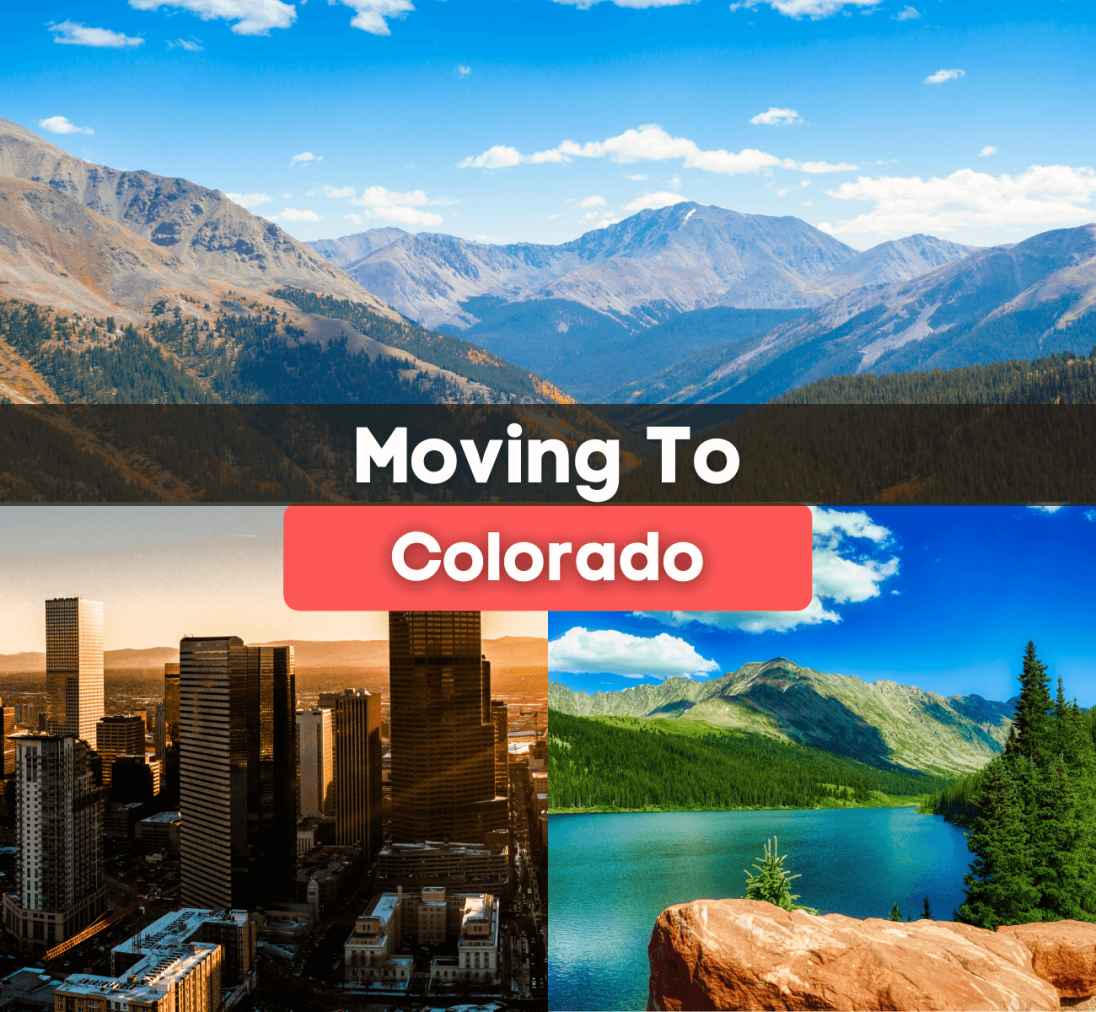 Living in Colorado
Thinking of Moving to Colorado? You've come to the right place. Here's what it's like living in Colorado!
Colorado is becoming an increasingly popular place to live and for good reason! The gorgeous weather, the incredible views, the easy access to outdoor amenities, and the endless opportunities for adventure are just some of the reasons why people want to call Colorado their home.
The state offers a high quality of life and plenty of job opportunities for newcomers. It has consistently been named one of the best states to live in with some pretty great places to live.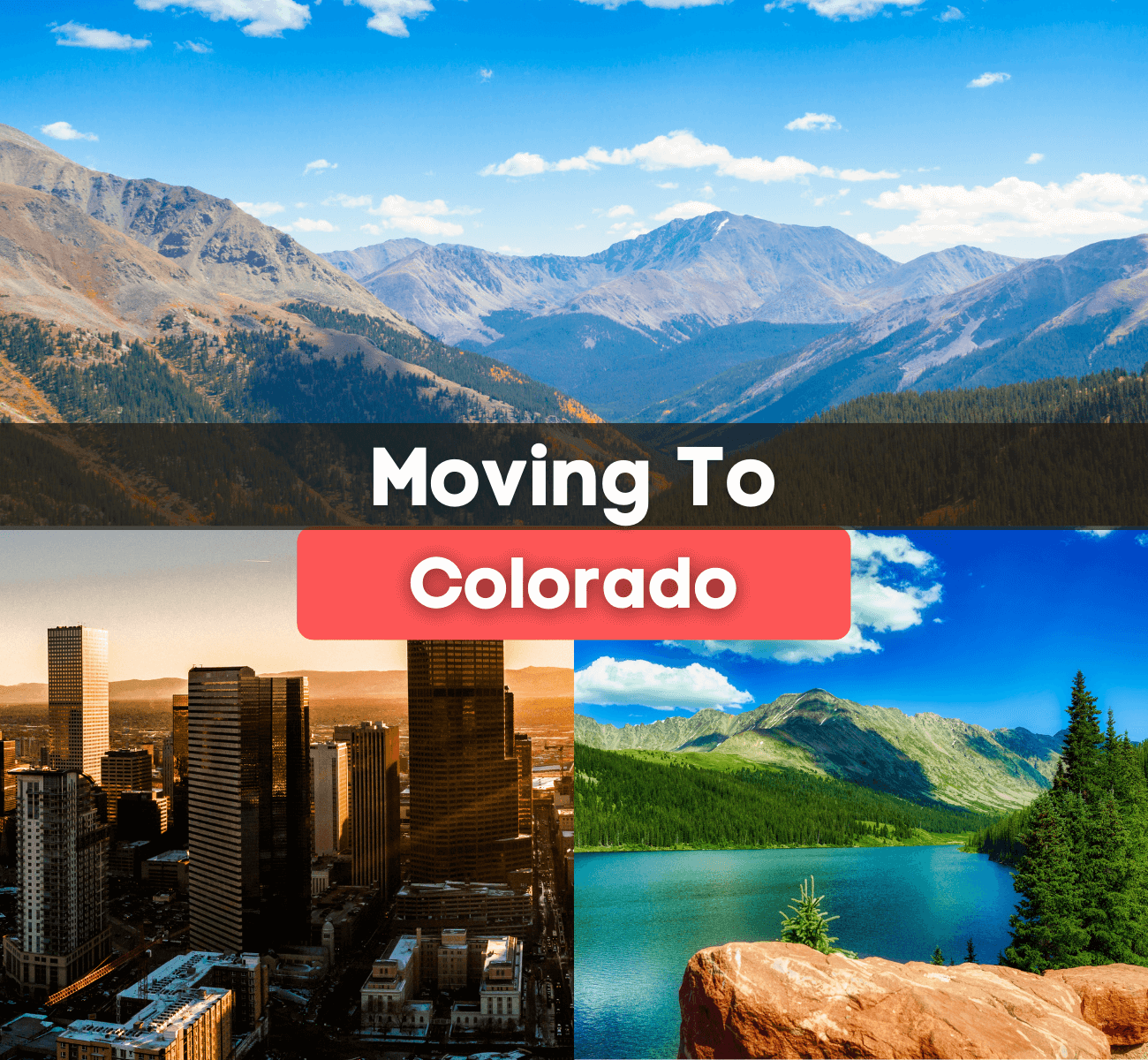 The state's population has reached an all-time high of about 5.8 million residents. More than 1.5 million people have been added to the state in the last 20 years.
Colorado is full of welcoming residents, diversity, and culture. It used to be a hidden gem but now many people are discovering why it's such a great place to move to.
If you're considering whether Colorado is the right place for you, we've created this guide to help you decide if it's a good fit. Moving can be an exciting adventure but it can also be stressful. Read on to learn more about the 20 things you should know BEFORE moving to the state of Colorado.
Weather You Just Can't Beat
People that haven't spent much time in Colorado might view the state as an icy tundra. However, that's not the case! The weather varies depending on whether you live in the mountains, on the Front Range, or on the plains.
The average high temperature statewide is about 65 degrees Fahrenheit. The average low is around 36.4 degrees.
One of the best things about Colorado weather is that some of the cities on the Front Range get more than 300 days of sunshine per year. That's more than San Diego and Miami!
During the winter season, you will see more snow than you may be used to but it will certainly be worse if you live in the mountains. The higher the altitude, the colder it will be.
Make sure you own high-quality socks and gloves. Wool socks are the most ideal!
When it comes to driving in winter conditions, snow tires can be useful but they aren't absolutely necessary to buy unless you live in the mountains.
The nice thing is that when it does snow in Colorado, it typically melts rather quickly because of the sunshine.
Coloradans also take advantage of the winter months. It's not a season where they just sit inside because of the cold. Residents hike, skate, ski, and snowboard all through the cold months.
The weather can be kind of sporadic. It could be a high of 60 degrees one day and then snow the next day. The temperatures also change drastically throughout the day. You might need a coat in the morning and then you're in a tank top by the afternoon.
It's also important to know that the air in Colorado is very dry. You'll likely get more nose bleeds and sore throats than you're used to, especially when you first get there. You'll also need more lotion for your skin!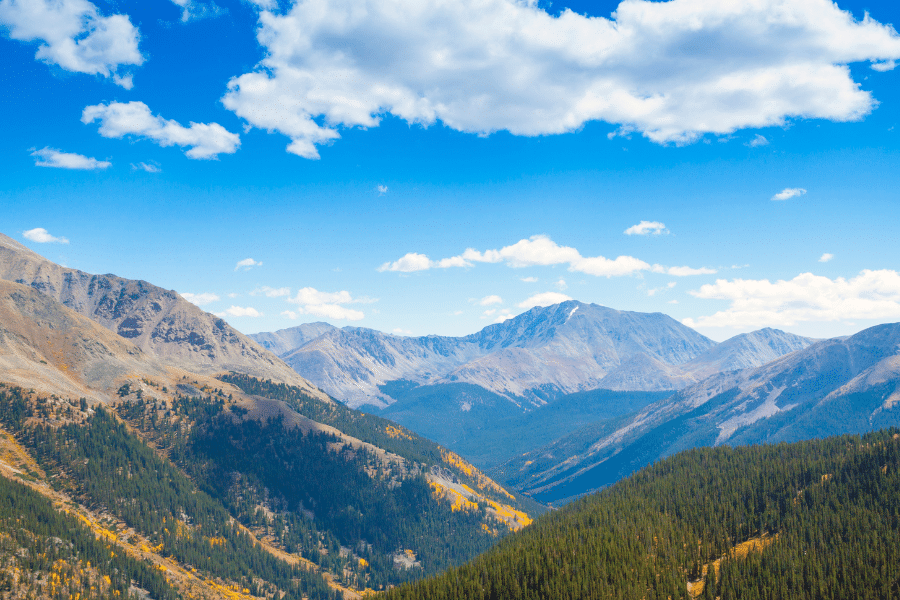 Give Yourself Time to Adjust to the Altitude
If you're moving to Colorado, you're likely going to a place that has a much higher elevation than you're used to.
There's less oxygen in the air, so it makes it harder for your body to function. It can cause some challenges for people who are used to living at lower altitudes.
Adjust to the altitude slowly when you first get to Colorado because you can get altitude sickness if you overexert yourself too quickly. Symptoms include headaches, nausea, dizziness, and fatigue.
Staying hydrated is extremely important and that will help you adjust! It often takes people months to completely overcome the altitude adjustment – especially when it comes to working out.
While you're waiting for your body to fully adjust, you should drink at least a liter and a half more water than you normally drink. It seems like a lot but it will ensure that you're fully hydrated and lessen any effects of altitude sickness.
The state's elevation also changes within a few hours' drive. Sometimes you'll be gaining elevation while other times you will be descending.
Colorado's state capital, Denver, is about 5,280 feet above sea level while Colorado Springs, located in the southern Front Range, is about 6,000 feet above sea level.
If you travel to mountain cities like Estes Park and Breckenridge, you'll be at 7,500-9,600 feet above sea level. The city with the highest elevation is Leadville at 10,152 feet.
Colorado is one of the Healthiest States
If you aren't someone who enjoys a little exercise or getting outdoors, Colorado might not be the place for you.
The state has a huge population of healthy people and has the lowest number of obese and overweight adults.
Coloradans take health and fitness seriously! If you love to work out and love the outdoors, then you will fit right in.
There are endless hiking trails to explore, parks to visit, and mountains to climb. You'll also live within driving distance of some of the best ski & snowboard resorts in the world!
The state encourages an active lifestyle. Many cities and towns have biking trails that connect to parks, creeks, and lakes to make bike commuting an easy option.
It's such a beautiful state that getting outdoors and participating in active, outdoor activities is just hard to resist!
Colorado is a great place to start a healthy lifestyle if you aren't already living one. The residents also push for healthy food options and a health-focused culture.
There is obviously still plenty of people who may choose the sedentary lifestyle in Colorado but those people are the minority.
People who live in other states often have to pay ridiculous fees to join fancy gyms in order to get their fitness fix. But not in Colorado! All you have to do is step outside.
Craft Beer is King
If you love beer, you'll love Colorado. Craft beer is growing all around the country but Colorado is one location where it's growing the fastest.
Colorado is home to more than 10% of the nation's craft breweries and beer festivals and brewery tours are always a popular activity there. Denver even hosts the Great American Beer Festival every year, which is a must-see event.
There are an estimated 400+ microbreweries all across the state. Fort Collins is known as the state's beer capital and you'll find all different types of flavors and options that might fit your fancy.
You can find favorites such as Coors, brewed in Colorado since 1973, and Fat Tire Amber Ale produced at the New Belgium Brewing Company.
Or, you can try some unique flavors such as rocky mountain oyster stouts, beer made with green chili powder, or Dylan's Brown Ale made by the Goat Patch Brewing Company.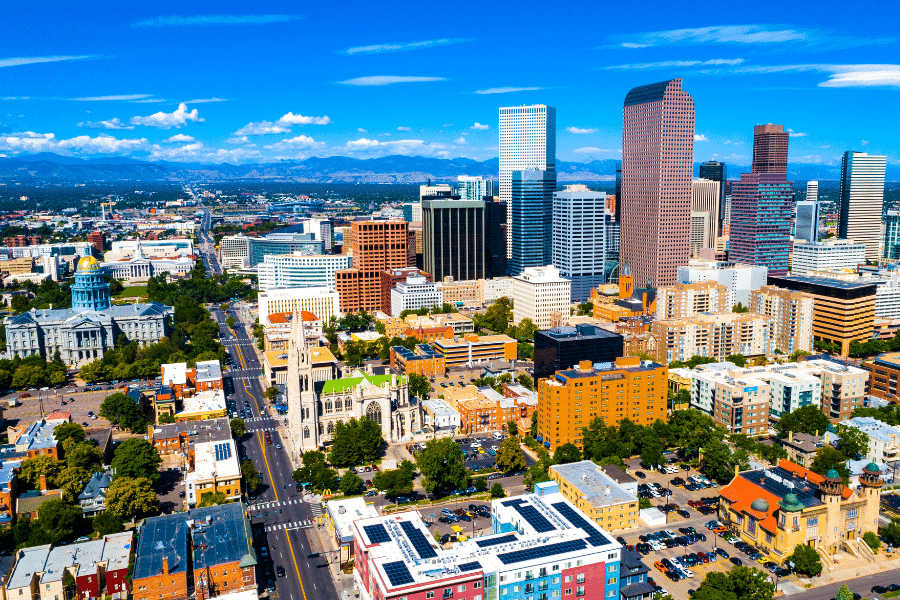 It's Expensive to Buy a Home
Just like most of the United States is seeing, home prices in Colorado have gone way up. It's becoming a highly in-demand state for housing so you're probably going to have to fight over a home and pay more than you might have expected.
Saying that the Colorado housing market is crazy is even an understatement.
If you see a home that you want to buy, don't wait to put in an offer. I promise that you'll lose it. Some people even put in offers without even seeing it in person yet.
Good apartments for rent are also hard to find and the state has one of the highest rental rates in the nation.
One of the biggest areas for rental demands is Boulder County which has an average rental rate of $1,500+ for a one-bedroom apartment. You'll find cheaper rates in the less populated area os the Eastern Plains and Western Slope.
The expensive housing in Colorado is also due to the restrictive zoning in some communities that prevent the construction of more affordable homes and multi-family residential buildings.
If you're looking for cheaper living, you'll have to explore some of the suburbs and smaller towns although most of the jobs are in the bigger cities.
Overall, Colorado's cost of living is about 12% or higher than the national average with the exception of utilities, groceries, and transportation.
Excellent, Top-rated Schools
Colorado has excellent public and private school options across the state. You are almost certain to send your kids to a quality school as long as you do your research.
Some districts are obviously better than others but overall, Colorado has a lot of options.
In 2019, Colorado had one of the highest high school graduation rates in the United States at around 80.7%.
You can also find some outstanding options for higher education in Colorado. Most four-year colleges are located in the metro areas of Colorado Springs, Boulder, Fort Collins, and Denver.
Some of the most highly rated colleges and universities in the state include Colorado School of Mines, University of Denver, University of Colorado Boulder, Colorado State University, Regis University, University of Colorado Denver, United States Air Force Academy, Colorado College, and many others.
The state is also known for its large research universities which offer excellent engineering and applied sciences degree programs.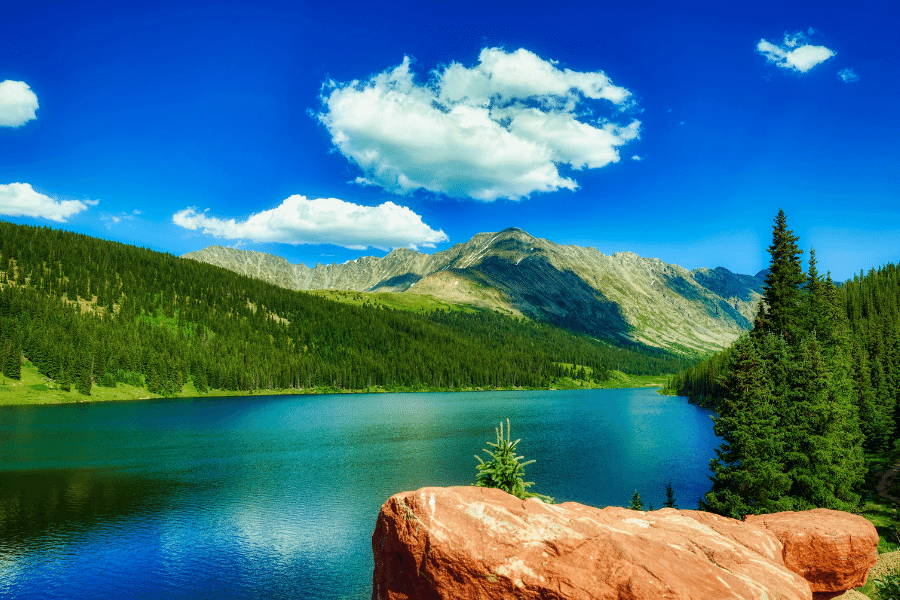 Outdoor Adventures Don't Stop
Whether you like hiking, biking, running, fishing, hunting, skiing, snowboarding, bird-watching, or just being outdoors, Colorado has something for you. The state has four National Parks and 42 state parks to explore.
You'll never get bored!
The mountains in Colorado are so amazing that you'll find it hard to go anywhere else. The location you live in will determine how close you are to the mountains but even the furthest cities are still only a few hour's drive away.
Metro Denver has close proximity to the Front Range Rocky Mountains and it's only a 30-minute commute to Golden where you can enjoy hiking, fishing, rock climbing, trail running, or biking.
Colorado is also known for its amazing winter destinations for snow sports. The state has at least 26 ski resorts. Vail and Breckenridge are the most famous!
Ski season is long in Colorado, starting in November and sometimes lasting until the Fourth of July. Although, the ideal months to ski are December-February.
No matter where you live in Colorado, the ski resorts will just be a drive away from you.
You might also find yourself spending a lot of money on outdoor gear whether it's for camping, hiking, fishing, or skiing. But trust me – you'll use it.
The outdoor sceneries in Colorado are so breathtaking that everywhere you look is a "Kodak moment." Don't be surprised by the number of pictures you'll take when you first move there and the number your friends and family will take when they visit.
Marijuana Culture
As you should know, the state of Colorado legalized marijuana in 2012. Legal sales at dispensaries started in 2014.
If you're moving from a state where marijuana is illegal, you're definitely going to notice its presence of it.
However, it's important to know the rules. Even though it's legal, Colorado has strict rules about where and how you can use marijuana.
You must have a state-issued ID, you must be 21 years or older, and you can only buy one ounce.
Additionally, you may notice the smell of marijuana in public places but technically, that's not allowed. The state passed an amendment to the Marijuana Law in 2016 that says you can't smoke in open and public places. You can get ticketed for it!
The marijuana culture is alive and well in Colorado. It's highly likely that your friends or neighbors will buy marijuana and maybe even offer it to you.
However, some cities do not allow retail sales of marijuana within the city limits. For example, you won't find recreational sales dispensaries in Colorado Springs or Grand Junction.
Unsurprisingly, it's also illegal to drive under the influence of marijuana so don't smoke and drive.
Marijuana is still illegal according to federal law so you cannot take it across state lines or through the airport.
Job Growth & Booming Economy
There are plenty of job opportunities available in the state of Colorado because the cities have grown and expanded immensely in the last few years.
Colorado's population also leans young and well-education so competition for jobs can be tough. The state is a hotspot for employment opportunities for students as well.
Colorado also has more of a "work to live" mindset rather than a "live to work" motto. The world culture is typically balanced and allows you to enjoy your life while still working.
The state has a high employment rate compared to other states in America. According to The Denver Post, Colorado's job market is one of the strongest and most consistent in the nation. It has been since the mid-1990s.
The top-paying jobs in Colorado in 2022 include surgeons, obstetricians, general practitioners, chief executives, airline pilots, and flight engineers.
Jobs in construction, health care, information technology, and aerospace have skyrocketed in the past decade.
You will certainly find more job opportunities in the bigger cities, like Denver, versus the quieter suburbs.
The largest employers in the state include the Denver International Airport and Lockheed Martin. You can also find plentiful jobs in the outdoor industry from recreational jobs to manufacturing, or selling outdoor gear.
The average salary in Denver is about $73,000 per year which is quite a bit higher than the national U.S. average.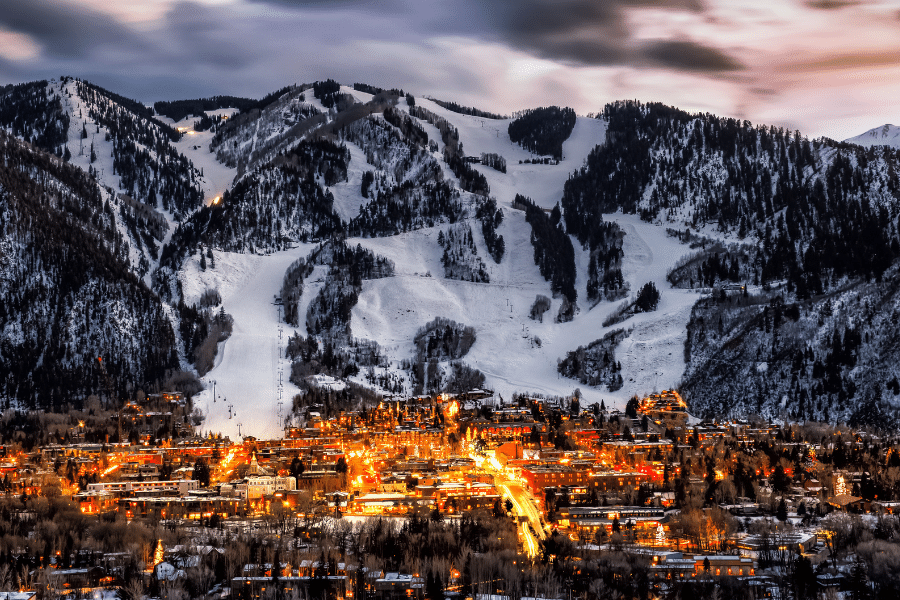 Sports Fans Won't Get Bored
With all of the fitness-minded people in Colorado, it's not surprising that there are a lot of professional sports teams in Colorado.
Denver has a team for the four major sports – Broncos for football, the Rockies for baseball, the Nuggets for basketball, and Avalanche for hockey.
The Mile High City is also well-known for the Mile High Stadium which is home to The Denver Broncos football team.
Sports fans in Colorado like to have fun at sporting events and are also quite dedicated to their teams.
Taxes Vary in Colorado
A benefit to living in Colorado is that property tax rates are some of the lowest in the country. However, your bill might still be high because the homes in Colorado are expensive.
On average, counties collect 0.6% of a property's assessed value every year. The average annual property tax payment is about $1,437 per year.
Meanwhile, sales taxes can be quite high depending on where you live.
The state of Colorado has a flat sales tax but counties and cities add their own sales taxes on top of the low state rate.
In some areas, the sales tax is low because the municipality doesn't add on to the low rate; however, in other areas, the combined county and city sales tax rates can top 9%.
It's a Pet-Friendly State
Colorado is one of the best places to have a dog! Pet owners will feel right at home living there.
In a recent study, Colorado ranked #2 in a report about pet-friendly states because it provides a safe and welcoming environment for pets.
Many restaurants, hotels, Airbnb, and even apartment buildings cater to dogs.
It's a pet paradise because of the miles of scenic hiking trails, open spaces, and dog parks to take your furry friends.
Colorado is also home to more than 74 no-kill shelters and it has some of the country's best animal protection laws.
Some of the best restaurants & bars to take your pup include Forest Room 5 in Denver, Pub Dog in Colorado Springs, Denver Beer Co. in Denver, Watering Bowl in Denver, Avery Brewing Company in Boulder, and Motherloaded Tavern in Breckenridge, and Phantom Canyon Brewing Company in Colorado Springs.
Diverse Art Culture
Colorado has a rich cultural vibe with tons of artistic entertainment to explore. The state has several nationally-acclaimed art museums, performance halls, film and music festivals, and historic celebrations.
The Denver Art Museum hosts many educational and entertaining exhibits from a Star Wars exhibit, works from Leonardo Da Vinci, and displays from Claude Monet. It also houses a collection of contemporary fine art, American Western Art, and African art.
Museo de las Americas in Denver offers exhibitions from Latinx artists that portray Latin American and indigenous culture.
If you like outdoor art, you should spend a day at the Denver Botanic Gardens. They are absolutely beautiful year-round and offer a peaceful spot to explore in the middle of the city.
Colorado Springs is home to the Fine Arts Center which features works from Georgia O'Keefe.
The Galleries of Contemporary Art in downtown Colorado Springs has fun programs and includes traveling exhibitions.
Several communities in Colorado are known for their art including Loveland, Paonia, and Salida. Colorado actually has 26 designated creative districts that are full of galleries, artists in residence, and art-specific events.
Theater and dance are also huge in the state. Denver is home to the largest resident professional theatre company, Denver Center Theatre Company.
Colorado is also home to a number of famous music venues, like Red Rocks Amphitheatre. Major music acts such as U2, BB King, Bonnie, Raitt, The Beatles, Dave Matthews Band, and Sting have taken the stage.
The list goes on and on when it comes to Colorado's art and music scene!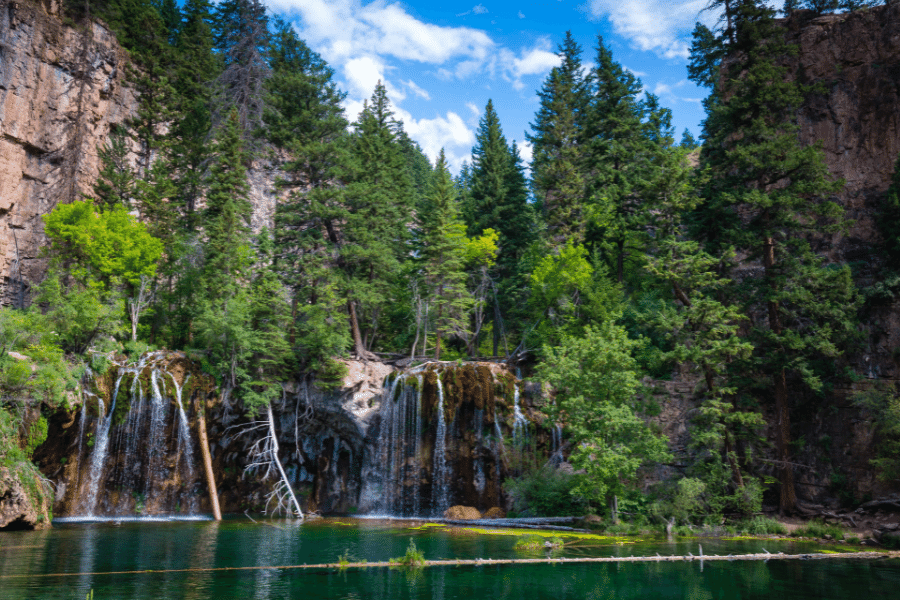 Moving to Colorado – The Bottom Line
Moving to Colorado has its pros and cons but overall, it's a great place to live. With its beautiful weather, booming economy, kind people, and outdoor adventures, the benefits of living in Colorado are plentiful.
If you want to know more about living in specific cities in Colorado, check out our other blogs including 10 Things To Know Before Moving to Vail, Colorado, 7 Best Neighborhoods in Colorado Springs, or 10 Things to Know Before Moving to Boulder, Colorado.
Before buying a home, make sure to reach out to our knowledgeable and reliable Realty Specialists to help you through the home-buying process.
Our top real estate team is standing by to help you with relocation to any city in Colorado – Contact us to help your move go as smoothly as possible.

Find your new home
Search real estate and homes for sale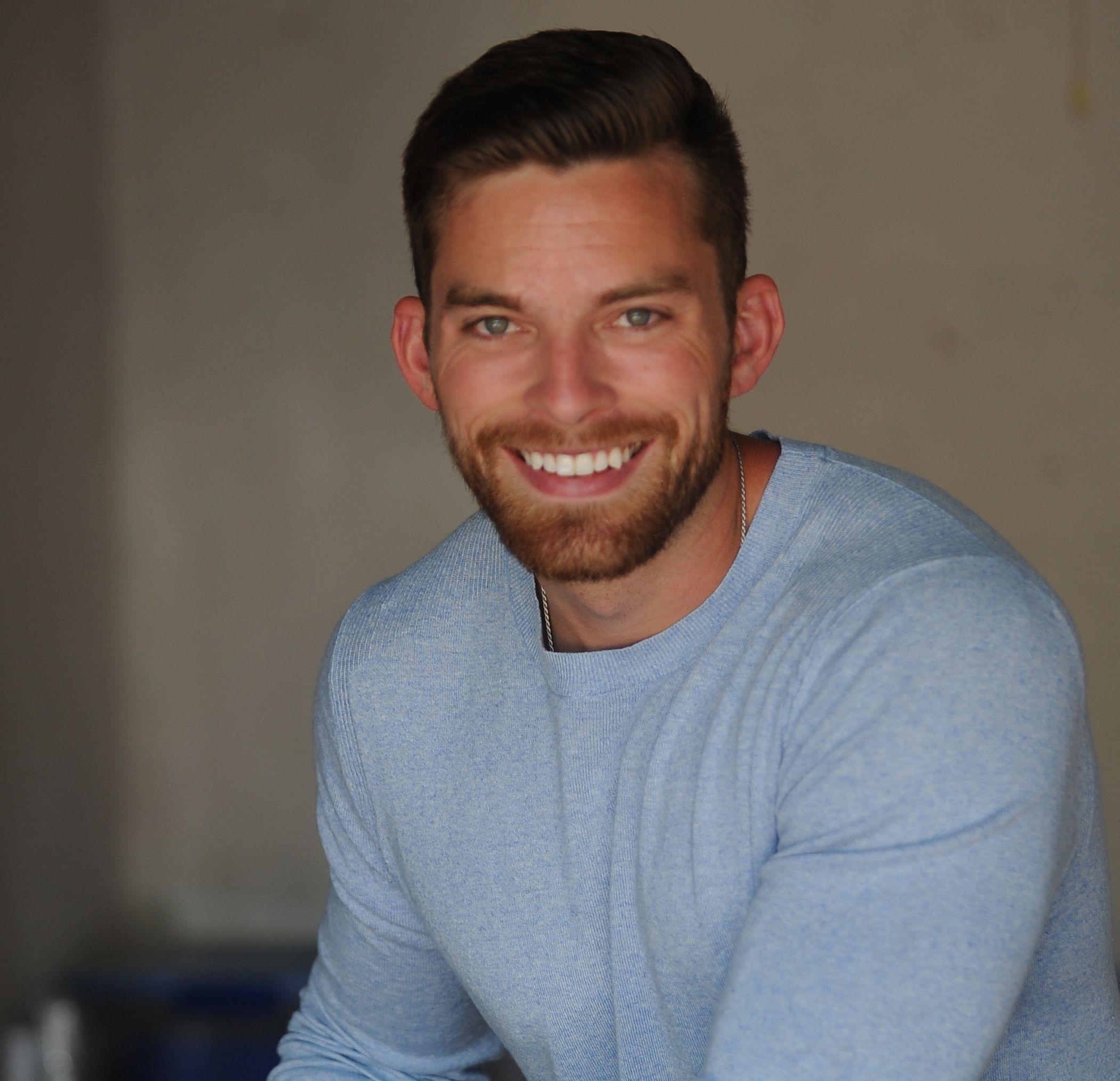 Ryan Fitzgerald
Hi there! My name is Ryan Fitzgerald, and I am a REALTOR®. My goal is to help you learn more about real estate through our Real Estate Blog! Hopefully, you enjoyed the above blog post and it found a way to provide help or value to you. When you're ready to buy or sell a home of your own let us know here. Please feel free to join the conversation by dropping us a comment below.