9 Things to Know BEFORE Moving to San Diego, CA: Life in San Diego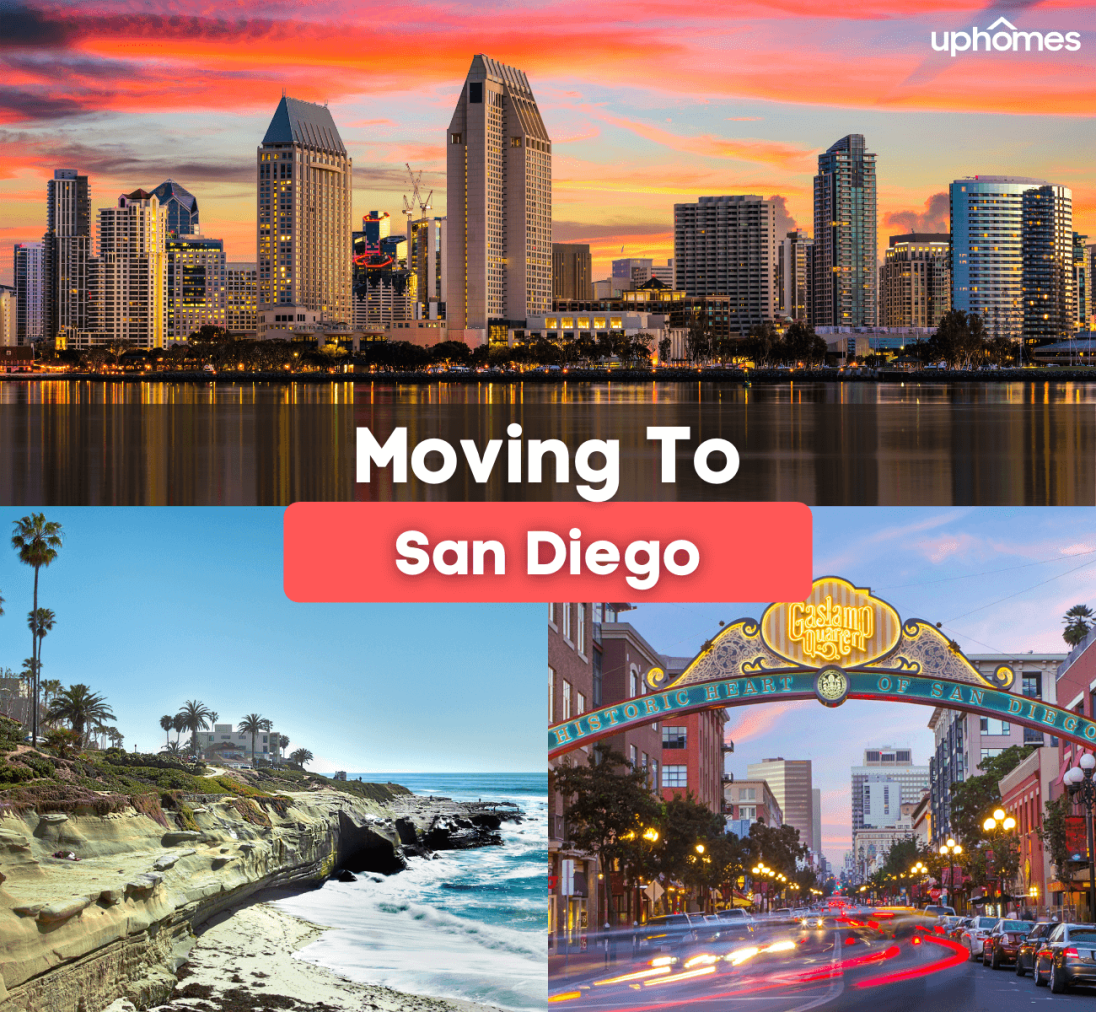 Living in San Diego
Are you moving to San Diego, CA? Read on to learn what it's like living in San Diego as if you were a local!
The beautiful and famous city of San Diego lies on the southern coast of California, next to the Pacific Ocean. Referred to as "America's Finest City," San Diego has friendly people, a laid-back atmosphere, and many business opportunities. With sunny warm weather year-round, picturesque natural beauty, a flourishing job market, and great things to do, it is no surprise why San Diego is one of the fastest-growing cities in the United States and one of the best places to live in California. Now with a growing population of over 1.41 million people where the median age is 35 years old, San Diego is a great place to meet people from all over the world.
Check out the homes for sale in San Diego!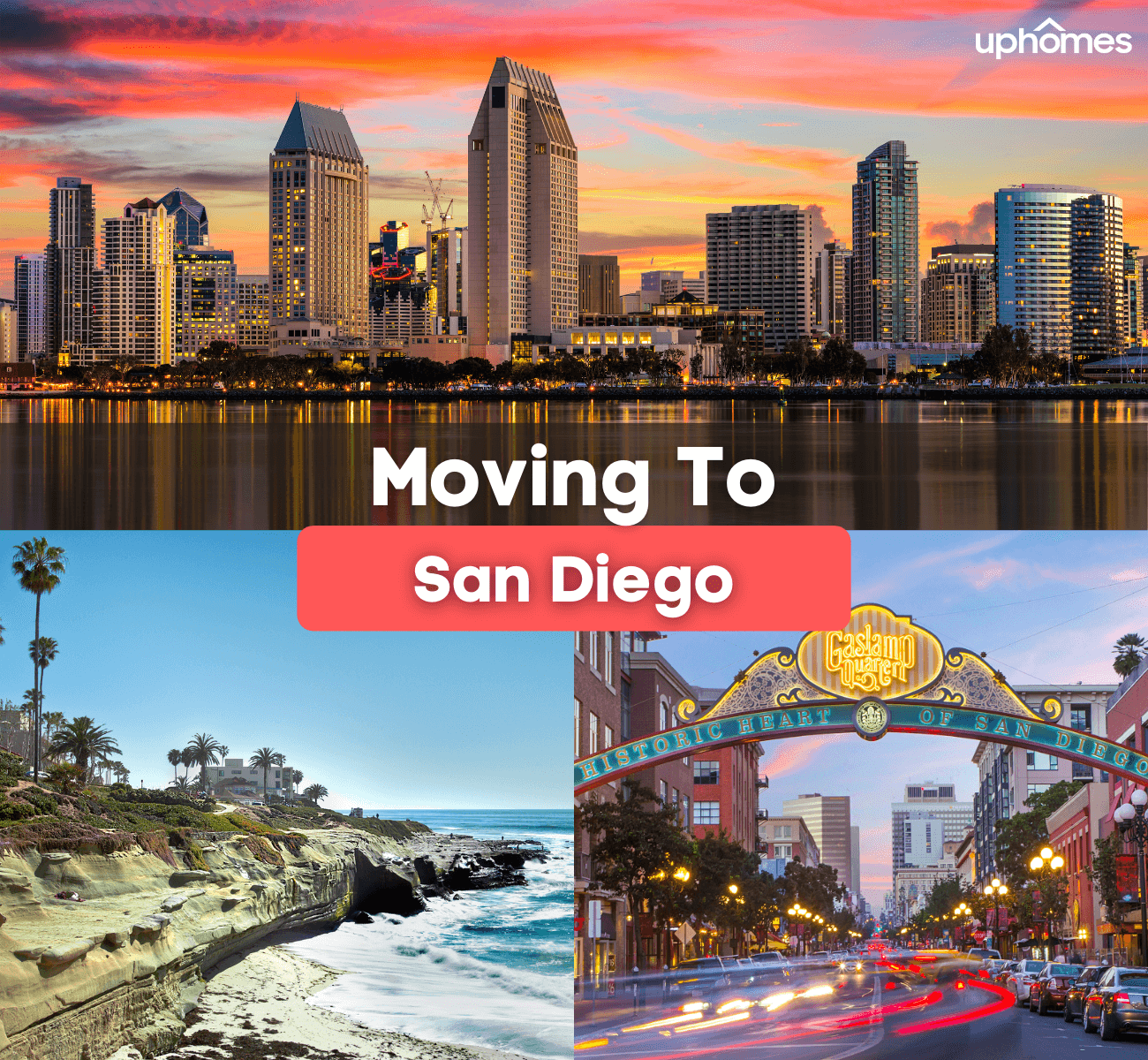 While considering a move to San Diego may be competent, moving to a new city can also be stressful. Before packing your belongings and relocating to California, read more about the 9 Things to Know BEFORE Moving to San Diego, California!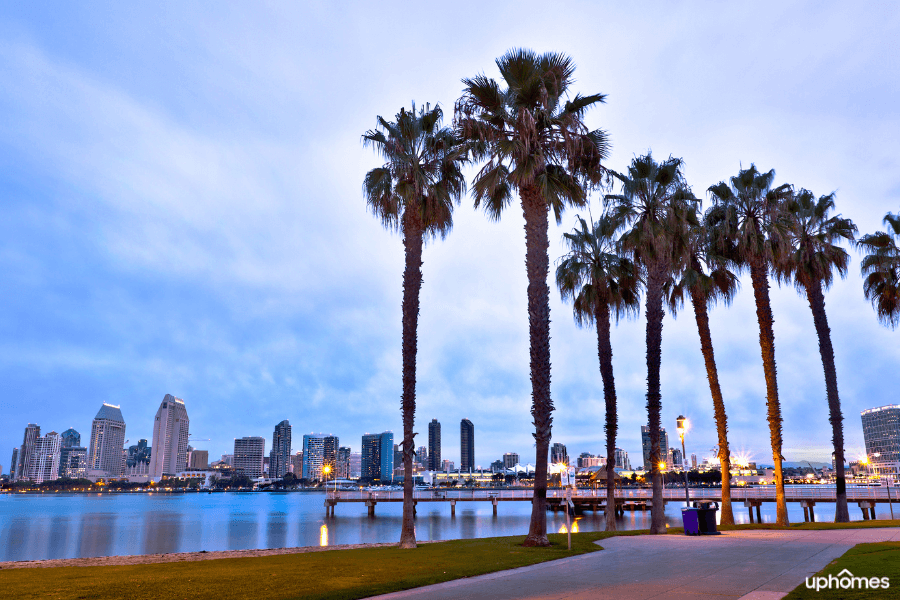 The weather is fantastic.
Named the country's best weather, many people flock to San Diego to experience its mild temperatures and low humidity. Prized for its warm Mediterranean climate influenced by the Pacific Ocean breeze, expect sunny and hot summers with cool and dry winters. With an average daily temperature in the 70s all year, swap out your winter coats and snow gear for shorts and sunglasses. The lowest that the weather gets in the winter is 40 degrees, with lows generally in the 50s.
The coldest month is December, where the average overnight temperature is 48 degrees, while the hottest month is August, where the average high temperature can reach 77 degrees. Since the temperatures never reach freezing, it never snows. San Diego also only gets 12 inches of rain annually and 42 days of rainfall annually. While this lack of rainfall is excellent for enjoying the outdoors, it has led to a horrible drought with residents conserving water. Much like the rest of California, be mindful to monitor your water usage and take short showers.
High cost of living.
While life in San Diego may be unique, be prepared for the above-average cost of living. The cost of living in San Diego is 44% higher than the national average. Before moving, save at least $5,500 to cover moving costs. Thanks to its booming economy and mass amounts of people moving to the area with high-paying jobs, the cost of living continues to increase. Ranking among the top cities for high housing costs, expect to pay almost $4,000 in rent and around $800,000 to $900,000 when buying a house.
As of 2021, the housing market is still strong, and housing prices are not expected to decline. To afford housing payments, a resident will need to make at least $126,000 annually. On the plus side, San Diego is 8.2% less expensive than Los Angeles. The average salary for a single resident living in San Diego is $78,000. For hourly workers, the minimum wage is $14, but the average resident makes $21.26 per hour. If you have a family and want to live comfortably, an average salary of $150,000 to $175,000 will take you far in San Diego.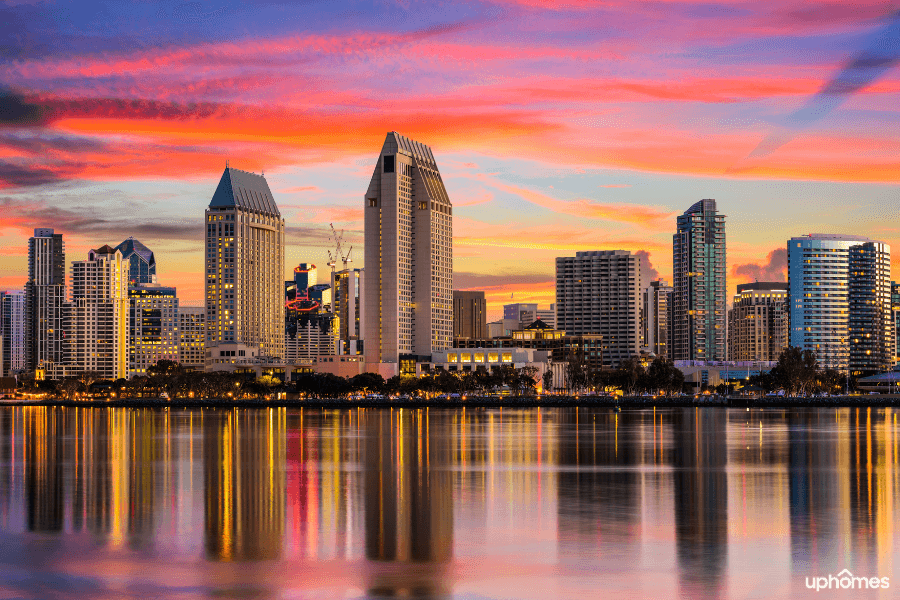 Many job opportunities.
Some of the most prestigious jobs and top companies are headquartered in San Diego, California. Led by manufacturing, tourism, international trade, and military industries, you will have plenty of opportunities if you seek a job in San Diego. Before the COVID-19 Pandemic, San Diego had one of the lowest unemployment rates in the country at 3.2%, but since the pandemic, it has risen to a shocking 12.3%. As the city recovers from this setback, more and more jobs have reopened.
A technology hotspot, thousands of new graduates and young professionals are moving to San Diego for the job market alone. New jobs are added daily by making advancements in technology, biotechnology, and healthcare. Since the city is taking giant steps towards backing big technology corporations, more than 250 acres of free wifi are offered all over the city for residents. Home to multiple Fortune 500 companies that pay their workers big paychecks, they can work at companies such as Qualcomm, Sempra Energy, Teradata, Cubic, Zovio, and Seismic. For those not interested in technology positions, the highest paying jobs in San Diego are Physicians, Psychiatrists, Podiatrists, and Cheif Executives. Finding an excellent job in the city is a must to afford the high cost of living.
Take a quick trip to Mexico.
Only twenty miles away from the Mexican border, it takes only a thirty-minute drive to get to Tijuana, Mexico, from San Diego. Even a trolley runs from Downtown San Diego straight to the San Ysidro border. Since most residents of San Diego can enter Mexico without any restrictions, a trip to another country is super quick and easy. If driving across the border is not your style, affordable flights are available at the San Diego International Airport. Spend the weekend exploring the culture and art of a small city in Mexico, or take a more extended trip to relax at a resort in Cancun or Cabo San Lucas. While it may be easy to travel to Mexico, never travel alone. Plan your trip and consider learning a bit of Spanish.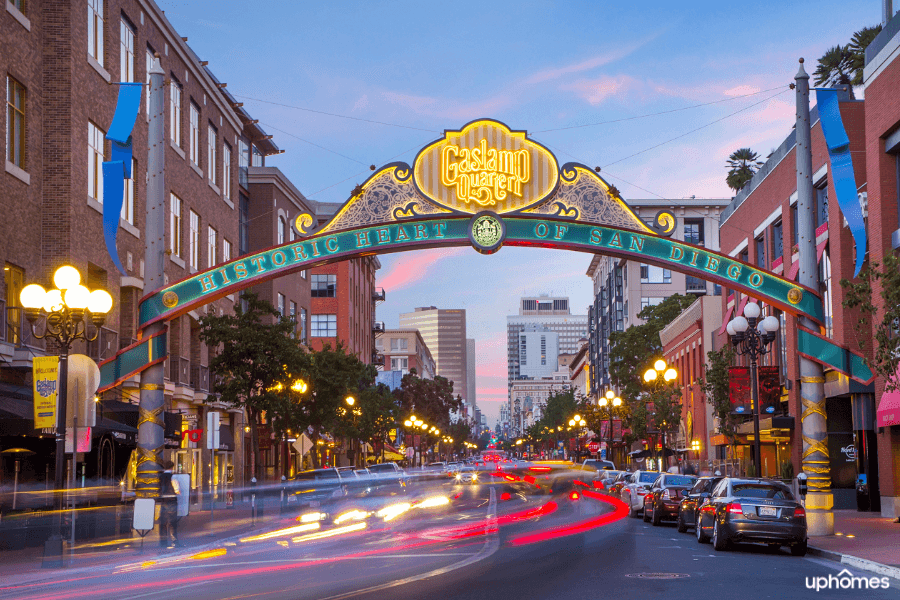 The delicious food.
Ranked as the number five top foodie destination in the United States, the food in San Diego is hard to beat. Offering more than just avocado toast, residents have access to fresh ingredients and unique recipes. Since San Diego is so close to the Mexican border, be prepared to experience some of the best Mexican food in your life. Mixing Spanish influence with international flavors, the cuisine in San Diego sets it apart from other southwestern cities.
Fun fact: San Diego's most popular food is tacos. There is even a taco crawl where residents can hop from taco shop to taco shop and indulge in shell-stuffed goodness. Also, in a coastal city, find your fair share of grilled fish tacos and infamous shrimp burritos. If you are a vegetarian or a vegan, remember that San Diego loves to eat meat, so finding a restaurant with meat alternatives may be challenging.
Check out some of these delicious local restaurants in San Diego: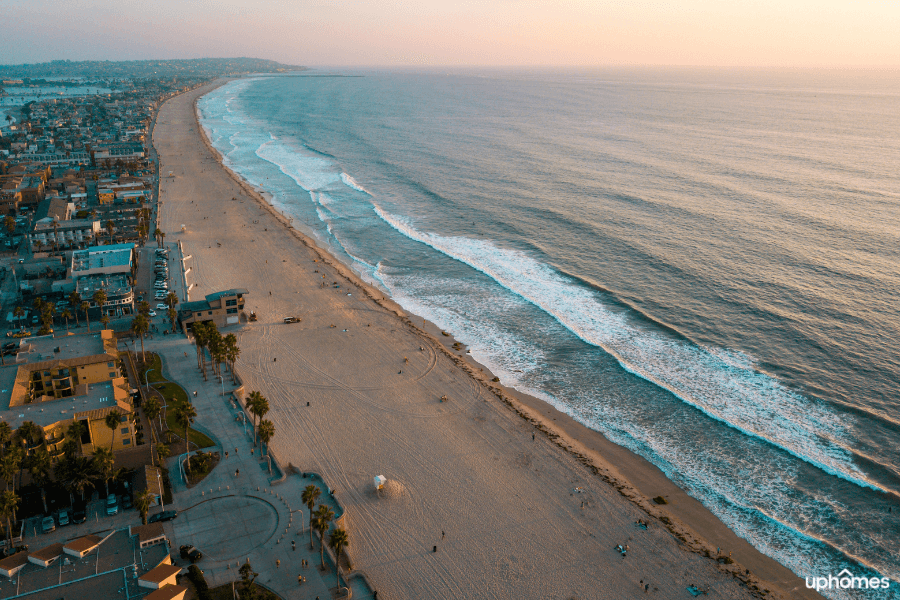 Spend time outdoors.
The natural beauty and landscape of San Diego are breathtaking. With over 70 miles of sparkling beaches to explore and admire, spend your weekend swimming, kayaking, paddle boarding, boating, or learning how to surf. The city is also surrounded by the Laguana, Julian, and Cuyamaca mountain ranges which are great for hiking and watching the sunrise and sunset. Perfect for the active adult and adventurer type, spending time outdoors in San Diego is part of the lifestyle. Providing its residents with multiple parks, walking trails, and green spaces, spot your neighbors riding a bike or walking the dog.
If you want to appreciate all of the nature that San Diego can offer, check out these parks and popular outdoor spots: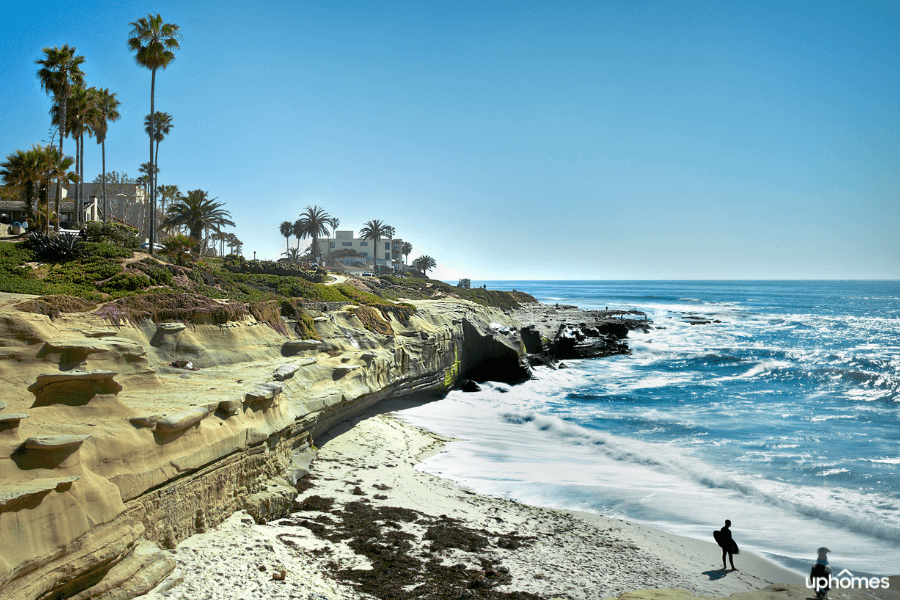 The San Diego Zoo
Taking up over 100 acres of Balboa Park, the San Diego Zoo is home to over 12,000 animals. This non-profit wildlife sanctuary features over 650 species and is renowned for its unique and beautiful enclosures and exhibits. A great place to bring the family and learn all about conservation and sustainable solutions to protect wildlife and the environment. Catch sight of elephants, giraffes, hippos, koalas, lemurs, lions, zebras, polar bears, and more! Tickets for adults ages 12+ are $62 and for kids 3-11 years old are $52. This is a must-visit while in the city.
Host to Comic-Con.
While comic cons may be hosted worldwide throughout the year, the San Diego Comic-Con is perhaps the most well-known. This non-profit international comic book convention has been held in San Diego, California, since 1970 and has increased to 130,000 visitors in recent years. Featuring games, events, exhibits, workshops, art, academic programming, film screenings, and even appearances of celebrities, attendees are encouraged to dress up and participate in panels and parties. The next Comic-Con is planned for July 23rd-25th, 2021.
San Diego is well-educated.
San Diego, home to many well-known colleges and universities, has its fair share of college students wandering around the city. For those searching for higher educational opportunities, there are many options. San Diego State University was ranked as the third-best undergraduate business school in California and offered its residents 73 majors in over 24 fields of study. The University of San Diego, The University of California San Diego, San Diego City College, California College San Diego, San Diego Mesa College, and the Design Institute of San Diego are just some of the many institutions in the area. San Diego was ranked as the 38th-best school district in California for younger students. Some top schools include La Costa Canyon High School, Carlsbad High School, and Pacific Rim Elementary School.
San Diego FAQ:
What is San Diego famous for?
San Diego is known for it's warm and mild climate, 70+ miles of beautiful beaches, and family attractions such as the San Diego Zoo, Safari Park, Legoland, SeaWorld and the San Diego Padres.
How far is San Diego from the Mexico border?
San Diego is around 17 miles from the Mexico border when traveling down US Interstate 5.
What is the average cost of a home in San Diego?
The average cost of a home in San Diego is constantly changing. The current median list price is over 1 million dollars, and you can view the homes for sale in San Diego by clicking here.
Moving to San Diego, CA - The Bottom Line
For anyone moving to San Diego or considering the move, you are likely wondering, 'what is it like living in San Diego, and is it worth it?' With some of the best weather, food, schools, and beaches in the world, San Diego is one of the best places to live in the entire country.
Known for its high quality of life and relaxed atmosphere, San Diego is often considered better than Los Angeles. Prized for its excellent safety rating, considering it is such a big city, living in San Diego is far from dangerous or dull. Celebrities like Shawn White, Bill Gates, and Tony Hawk love living in San Diego. Before buying your home in San Diego, contact our knowledgeable and professional Realty Specialists to help you through the home-buying process. With the help of our team, discover the best neighborhoods and find a home to meet your budget. Contact us today to help you find your dream home!
Search homes in San Diego by the community.
#blog-moving-california-cta#

Find your new home
Search real estate and homes for sale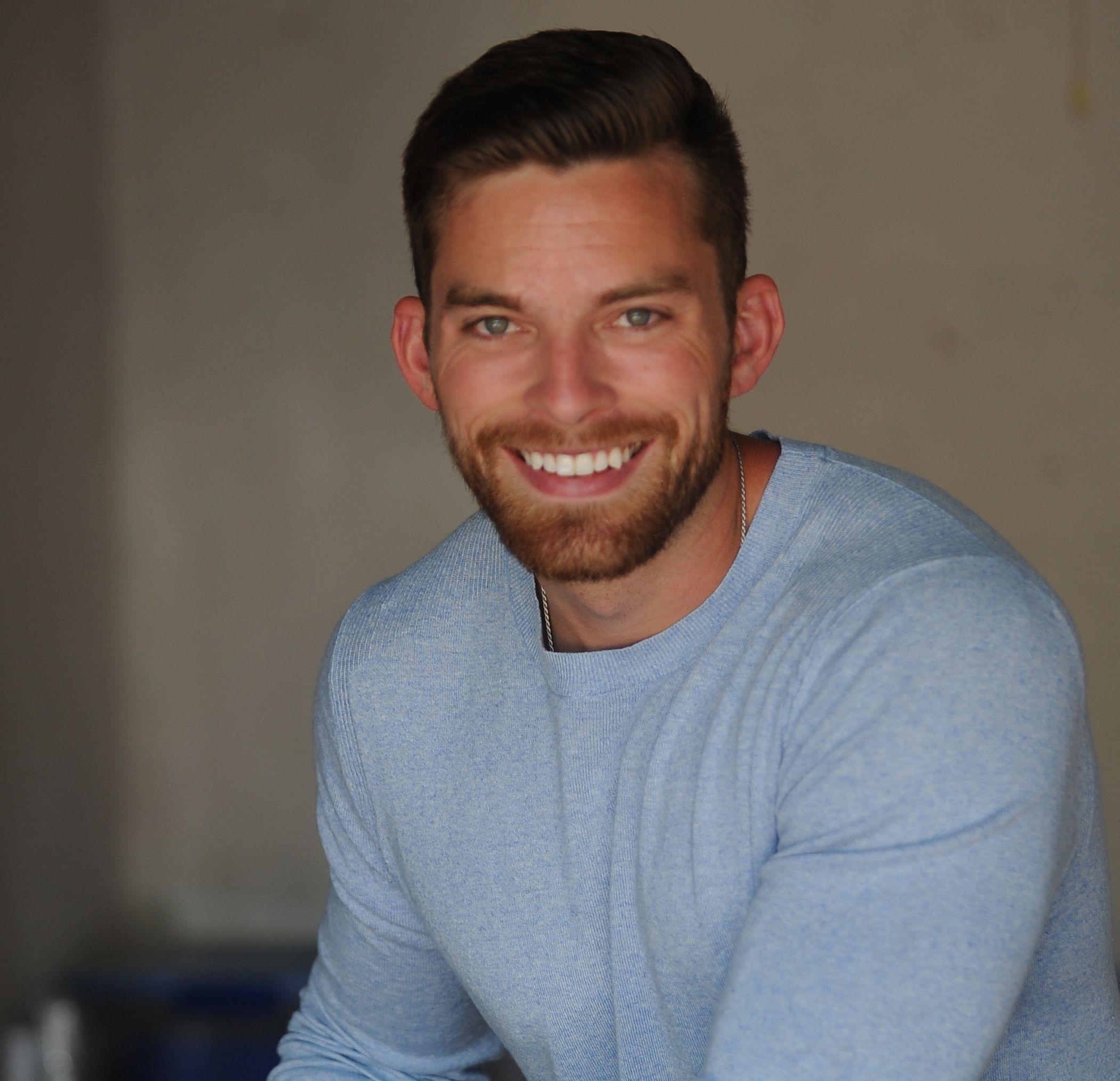 Ryan Fitzgerald
Hi there! My name is Ryan Fitzgerald, and I am a REALTOR®. My goal is to help you learn more about real estate through our Real Estate Blog! Hopefully, you enjoyed the above blog post and it found a way to provide help or value to you. When you're ready to buy or sell a home of your own let us know here. Please feel free to join the conversation by dropping us a comment below.