10 Things to Know BEFORE Moving to Phoenix, AZ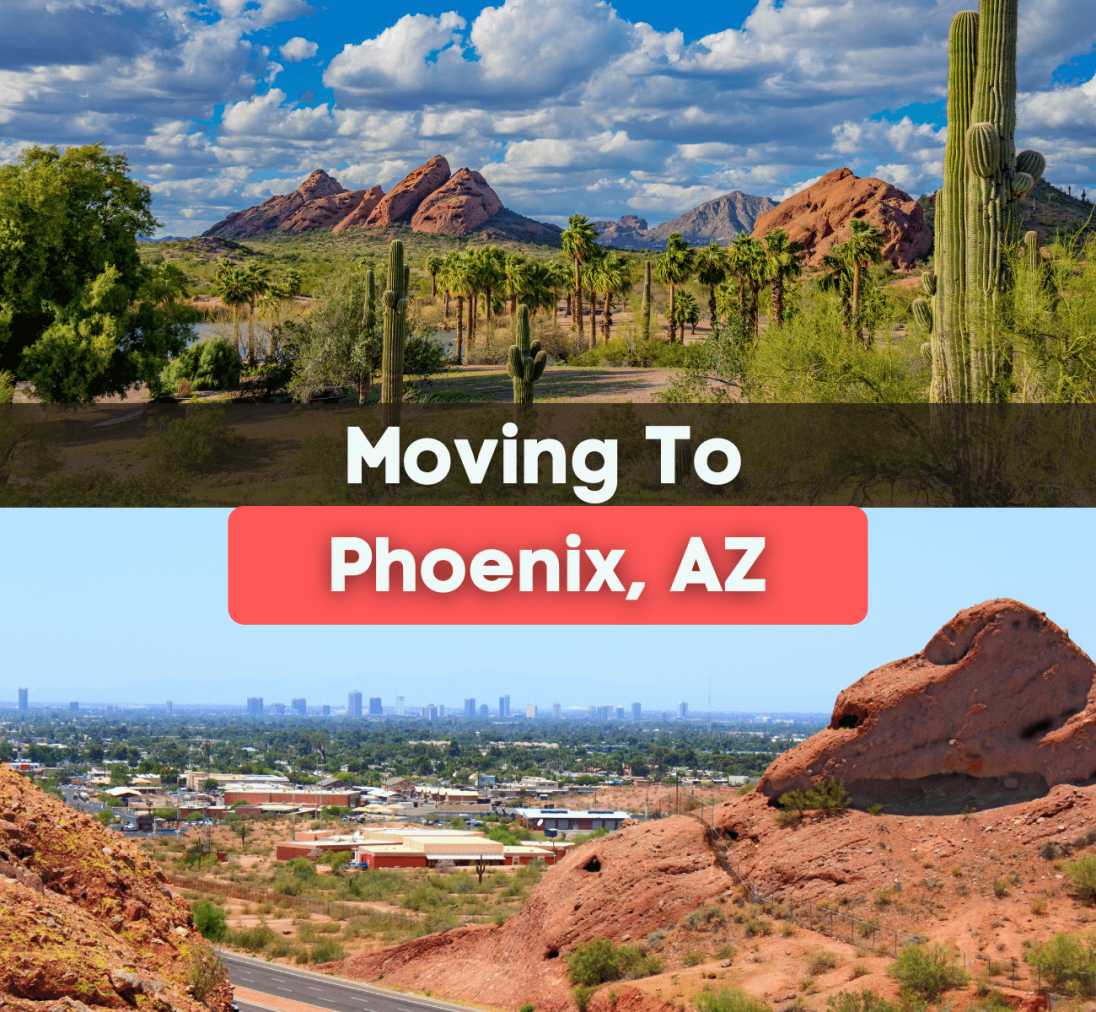 Living in Phoenix
Are you considering a move to Phoenix, AZ? Make sure you know these ten things about living in Phoenix!
Phoenix is the capital of Arizona and the largest city in the state, with a population of over 1.63 million people.
Considered an excellent place to live in Maricopa County, Phoenix is also one of the most affordable and rapidly growing places to live in Arizona. Plus, named one of the best places to live in Arizona, Phoenix is one of the most recognized cities in the southwestern United States for its many thriving businesses, desert landscaping, and beautiful real estate.
Moving to Phoenix is not only a good idea for young professionals and families, but many retirees are deciding to relocate to the area due to the low property taxes. With the year-round sun and abundant outdoor activities, Phoenix is a top destination for relocating families.
If you are among the masses moving to Arizona and decide to call Phoenix home, this is the guide for you. Providing you with the ins and outs of the city as well as any pros and cons of living in Phoenix, this moving guide will make your decision to move to Phoenix that much easier.
If you are considering moving to Phoenix, you should know these top things about Phoenix beforehand!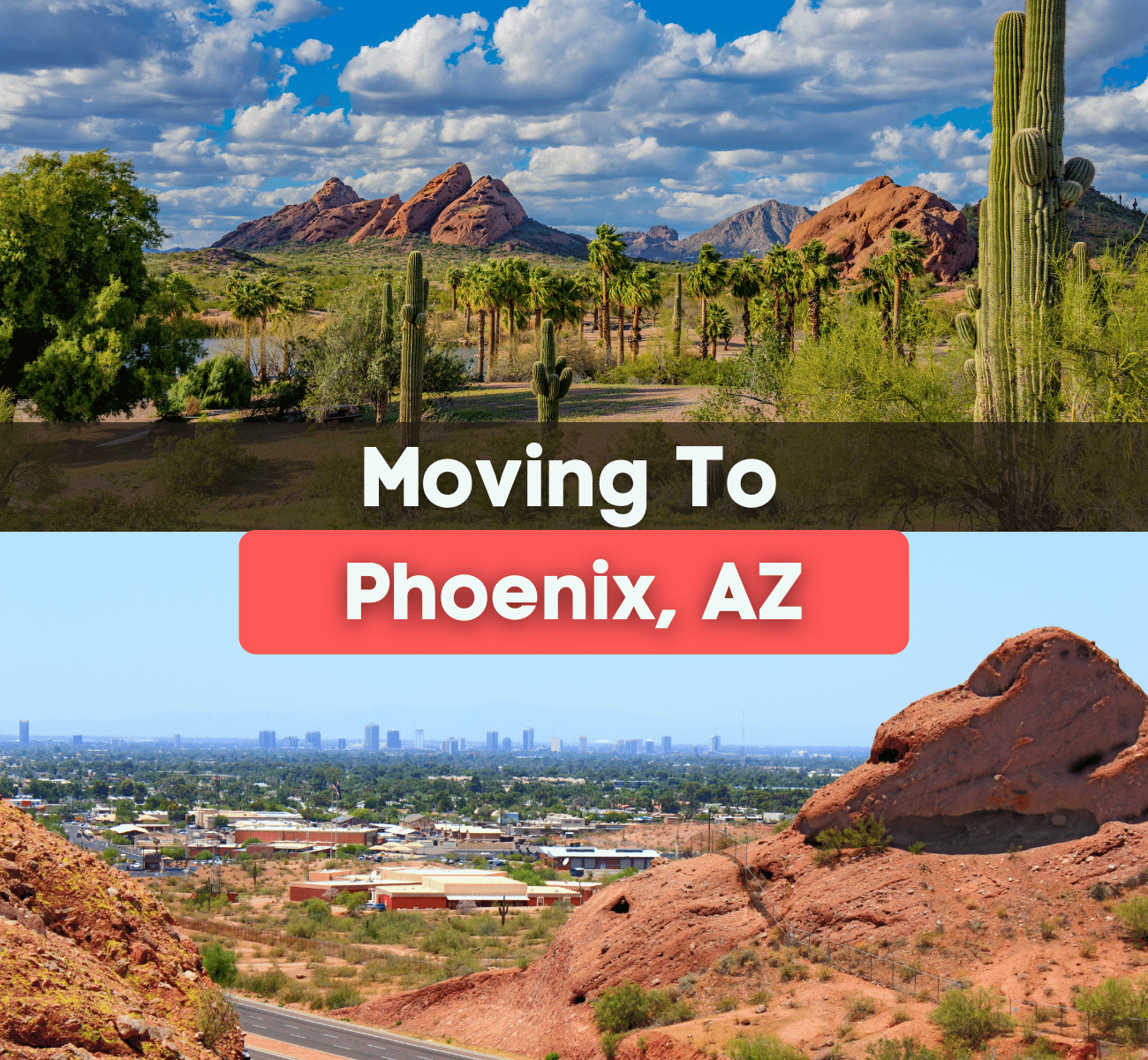 Low Cost of Living
You are probably wondering, is it expensive to live in Phoenix?
With the cost of living 5% lower than the national average, Phoenix is an excellent option for those looking for a relatively affordable place to live. The cost of living in Phoenix is 29.3% cheaper than living in California and 35% cheaper than in New York City.
To live comfortably in Phoenix, it is recommended that a resident earn a pre-tax income of $63,520 a year and at least $5,293 each month before taxes. A family of four in Phoenix is estimated to spend up to $3,255 each month without rent on day-to-day expenses.
With a current minimum wage of $12.80 an hour, most residents will need a higher salary to obtain a higher standard of living and to have the ability to enjoy all that Phoenix has to offer.
Though housing, transportation, and food prices in Phoenix might be up by 2.2% compared to last year, Phoenix is still an affordable metropolitan area that can fit most budgets.
Plus, known to be a fantastic place to live for retirees, Phoenix is notorious for its lower property taxes which makes it a top destination over residing in Boca Raton or living in Naples, Florida.
Affordable Real Estate Market
Phoenix is considered one of the country's hottest real estate markets, and it is recognized for its Pueblo-style ranch and Spanish Colonial-style homes.
Known to be in a seller's market as of 2022, more people are looking to buy a home in Phoenix than homes available, which is why the market is so competitive.
With housing prices trending upwards by 28.6% year after year, real estate may be one of the most significant expenses in Phoenix. However, the city is still an affordable place to buy a home compared to other large metropolitan areas in the United States.
Selling for a median price of $276 per square foot, most homes sell for the same price as their listing price in an average of 38 days on the market.
With demand for both homebuyers and renters, Phoenix's most popular property types include single-family residences, townhomes, and condos. Several master-planned communities have swimming pools, golf courses, and recreational facilities.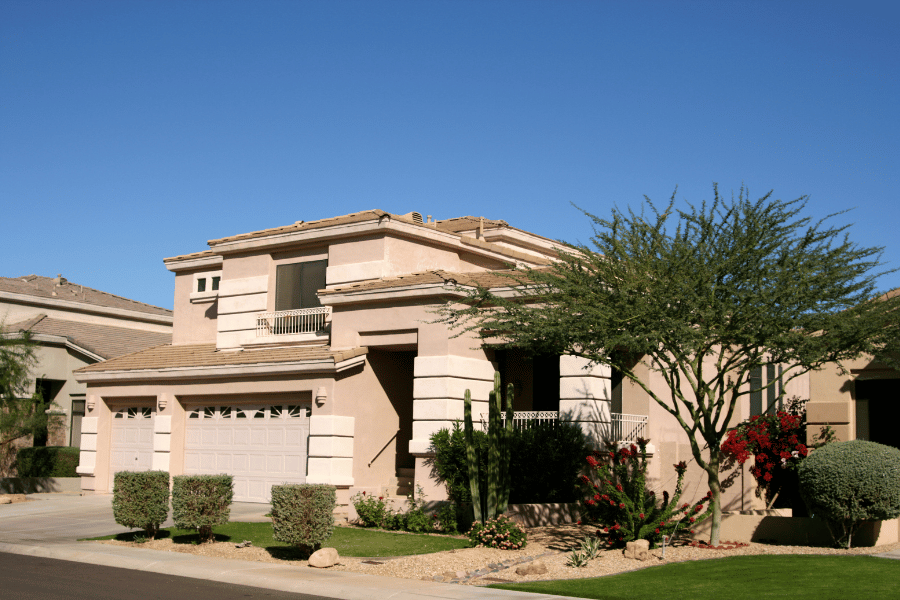 Thriving Job Market
Due to a strong economy and job market, job growth in Phoenix over the next ten years is predicted to be 48.2%, surpassing the national average job growth prediction of 33.5%.
With an economy driven by tourism, aerospace, manufacturing, electronics, agriculture, and mining, Phoenix has a wide variety of industries that are important to the city's success.
With a booming tech sector also on the rise, much of the area has been nicknamed the "Silicon Desert," which rivals Silicon Valley in California. Many top companies and startups that work on hardware, software, AI, Semiconductors, and other emerging technologies can be found here.
Some of the top employers in Phoenix right now to work for are Petsmart, ON Semiconductor, Avnet, Wells Fargo, Bank of America, Avnet, and Knight Transportation.
Hot Weather is an Understatement
It is no secret that Phoenix has insanely hot and dry weather. Classified as a desert climate, Phoenix receives very little rainfall, low relative humidity, and high daytime temperatures, especially in the summer.
While winters may be mild, temperatures rarely dip below freezing, and afternoons tend to be sunny and favorable. With temperatures between 45 degrees Fahrenheit and 107 degrees Fahrenheit, Phoenix will rarely experience temperatures above 112 degrees Fahrenheit.
The highest temperature in Phoenix that has ever been recorded was in 1990, when the city reached a daytime high temperature of 122 degrees Fahrenheit.
Since Phoenix only receives nine inches of rain per year on average, it is no surprise that Phoenix rarely receives snowfall. Luckily, this means that most, if not all, days of the year are sunny and mostly clear.
Before moving, it is a good idea to stock up on sunscreen, avoid cars with leather seats, and always carry a hat or pair of sunglasses.
Bring Your Car 
Unlike living in New York City, Phoenix is giant and spread out, meaning that driving is the most common form of transportation. While the metro bus service and light rail transportation system are great options, bringing your vehicle is one of the easiest and most convenient ways to get around town.
Luckily, since the road system is well-planned, residents can get to and from work without traffic jams. Plus, for those that would prefer not to drive, Phoenix is also highly walkable, especially since it rarely ever rains.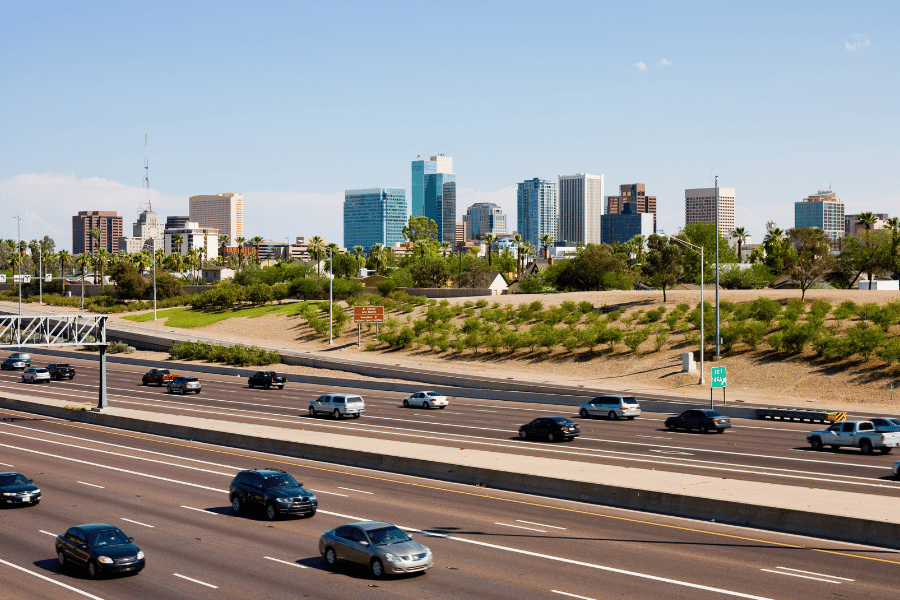 Fantastic Dining Options
Beloved for its many pubs, taverns, and cafes, Phoenix is home to various restaurants that Native American and Mexican flavors have inspired. Quickly making a name for itself as a growing food scene, the city specializes in international cuisine and southwestern dishes.
Since Phoenix is such a significant cultural hub that influences its food choices, most locals and tourists can dine on homemade pasta at an upscale trattoria, eat tacos at a taqueria, or enjoy a craft cocktail at one of the many chic bars in the city.
Check out these favorite local restaurants in Phoenix, AZ:
The Macintosh: Dine on American favorites with a southern flair.
Mancuso's Restaurant: Serving American and Italian dishes in an upbeat atmosphere. Make sure to order the gnocchi and save room for dessert.
Anhelo Restaurant: This fine dining establishment serves contemporary American dinners and brunch on the weekends.
Centrico: Located in the historic San Carlos Hotel, this Mexican restaurant always has fantastic food and unmatched customer service.
Los Sombreros: Rated as one of the best Mexican restaurants in Phoenix, make sure to try the chilaquiles and the carne asada tacos.
No daylight Savings Time
One of the most exciting things about Phoenix and the state of Arizona is that daylight savings time is not practiced. Except for the Navajo Nation in the state, the only other areas in the United States that do not practice daylight savings time are Hawaii, Puerto Rico, the US Virgin Islands, Guam, American Samoa, and the Northern Mariana Islands.
So why did they get rid of daylight savings time in the first place? Officially doing away with it entirely in 1968, Arizona was allowed an exception to daylight savings due to extreme heat and too much sun in the summer. This means that Arizona will remain in mountain standard time all year long.
Cool Outdoor Adventures
Located in the Sonoran Desert, which covers half of the southern portion of Arizona, there is always a new adventure awaiting you when living in Phoenix. While Phoenix may be dry and full of cacti, many things to do outdoors will spark anyone's interest. From hiking and mountain biking to rock climbing and horseback riding, exploring the breathtaking desert landscape in Phoenix is one of the best ways to get to know the city.
Check out these cool recreational areas and parks in Phoenix, AZ:
Camelback Mountain: With an elevation of 2,704 feet, this mountain is the go-to spot for climbing and hiking.
Desert Botanical Garden: This 140-acre botanical garden is home to thousands of desert plants, including cacti and flowers.
McDowell Sonoran Preserve: This largely protected desert preserve spans 30,500 acres and is excellent for hiking and biking.
McDowell Mountain Regional Park: A perfect place for hiking, horseback riding, mountain biking, and camping.
Superstition Wilderness: This mountain range and protected wilderness is found east of Phoenix and is a popular spot for hiking and backpacking.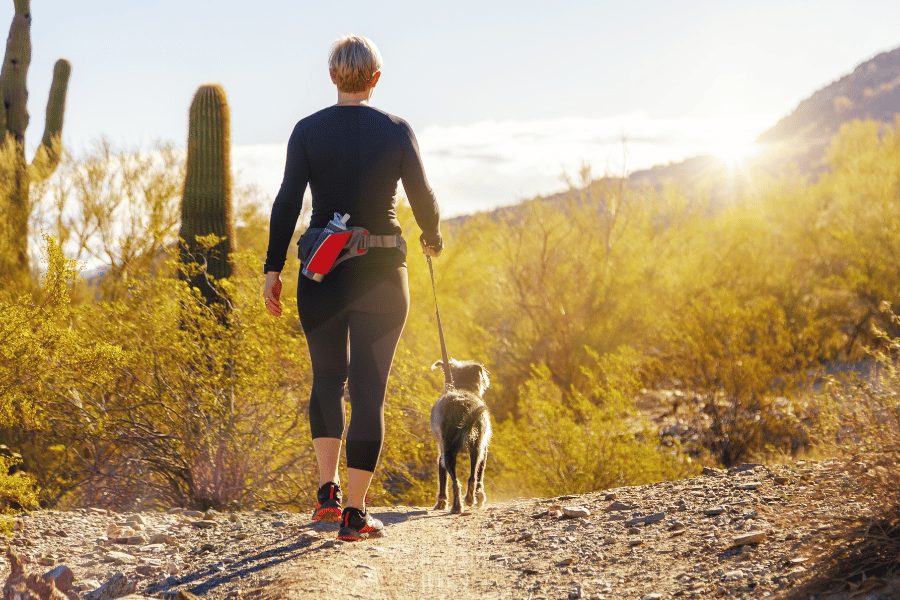 Plenty of Education Opportunities
If you are moving to Phoenix with children, then you are lucky. With up to 446 public schools in the area and up to 59 private schools, Phoenix is providing quality education to students from kindergarten to 12th grade.
While Arizona generally tends to rank low among test scores and is often ranked as one of the worst school systems in the United States, Phoenix still has many districts that receive high ratings.
Some of the best schools in Phoenix include BASIS Phoenix, Mountain Sky Junior High, and Phoenix Union Bioscience High School.
Before moving, please find out what neighborhoods feed into your chosen schools so you can promise that your children will end up at a school with an outstanding rating and reputation.
For those interested in higher education opportunities, Phoenix is home to plenty of colleges and universities to choose from as well. Offering a variety of degrees and programs, some of the best institutions in Phoenix include Phoenix College, Arizona State University, Grand Canyon University, and South Mountain Community College.
Sports Are a Way of Life
Phoenix is a known sports town home to four major professional sports leagues representing as many franchisees as possible.
Home to the NHL's Arizona Coyotes, the NFL's Arizona Cardinals, the NBA's Phoenix Suns, and the MLB's Arizona Diamondbacks, there is always a team to support.
From NASCAR races to hosting PGA tours and college football events, attending a home team game is a rite of passage as a new resident.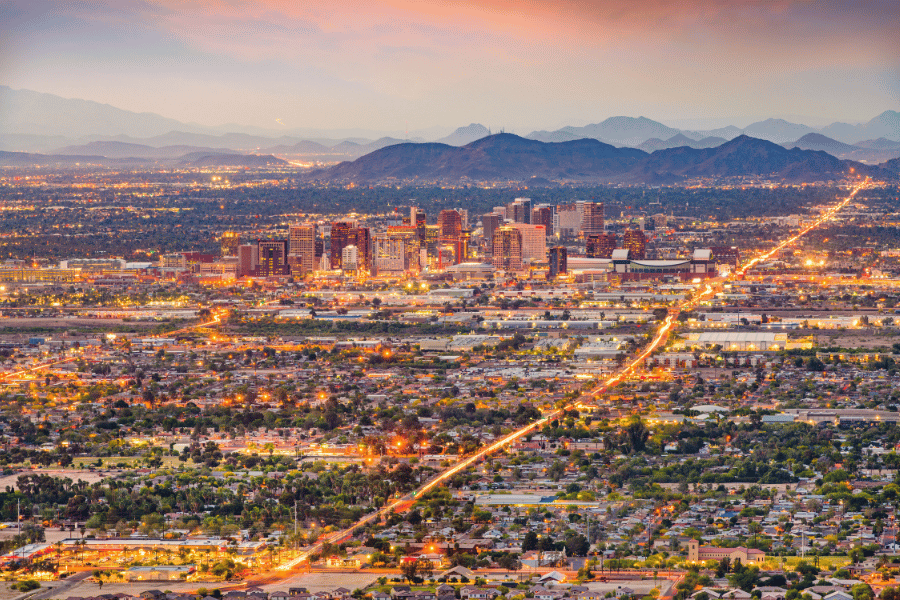 Pros and Cons of Moving to Phoenix, AZ
Pros
Low cost of living
Affordable real estate market
Thriving job market
Fantastic dining options
Highly walkable
Well-planned road systems
Plenty of education opportunities
Sports are a way of life
Cool outdoor adventures
Cons
Sweltering hot summers
Watch out for dust storms and extreme weather conditions
No Daylight Savings Time
The city is very sprawling and spread out
Moving to Phoenix, AZ - The Bottom Line
Definitely, worth the move; Phoenix is in an ideal location in Arizona that only continues to grow and thrive. Though it may take some time to get used to due to the overwhelming high temperatures and miles of desert, living in Phoenix can be an excellent choice for transplants for various reasons.
So whether you are looking for low property taxes or want to be closer to popular attractions such as the Grand Canyon, Phoenix might be the place for you and your family.
If you decide to move to Phoenix and are interested in buying a home, please contact one of our knowledgeable Realty Specialists to help you through the home-buying process. With the help of our team, finding the home of your dreams that meets your budget is possible. Contact us today!
Make sure to check out our other local area guides, moving to Sedona, moving to Tuscon, moving to Tempe, moving to Mesa, moving to Chandler, and moving to Gilbert! 

Find your new home
Search real estate and homes for sale